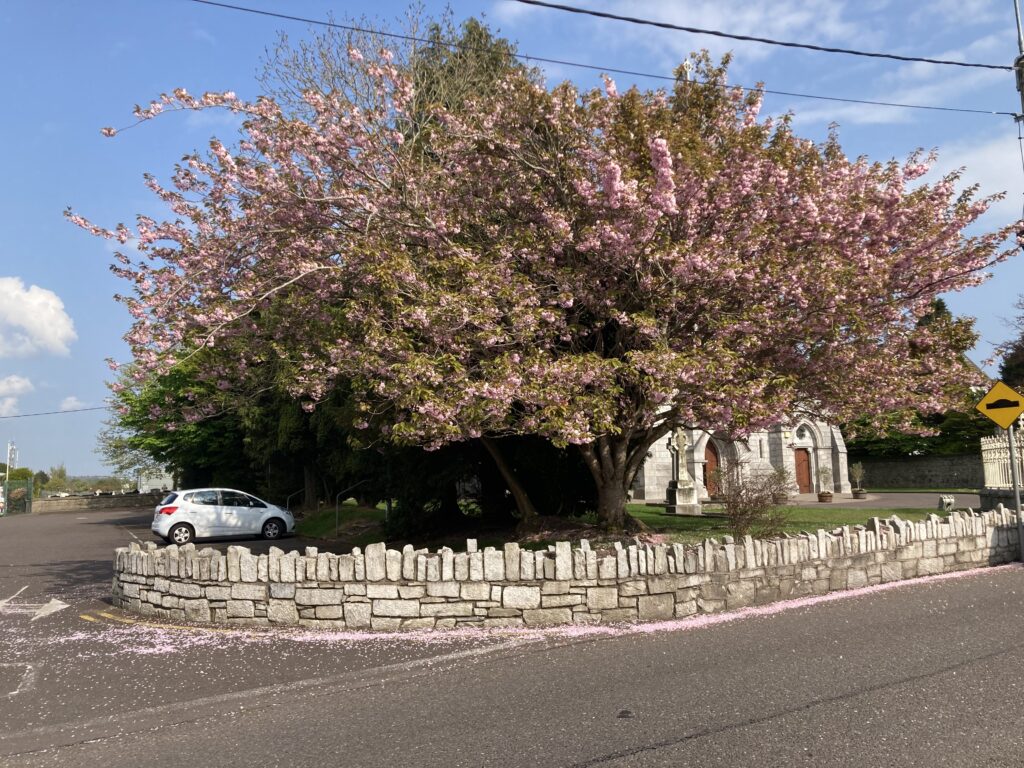 <<<<<<<<<<
Humans with an animal head
I was completely behind the times on this one. I have just discovered that a friend of mine commissioned such a picture for his fiancee for her birthday.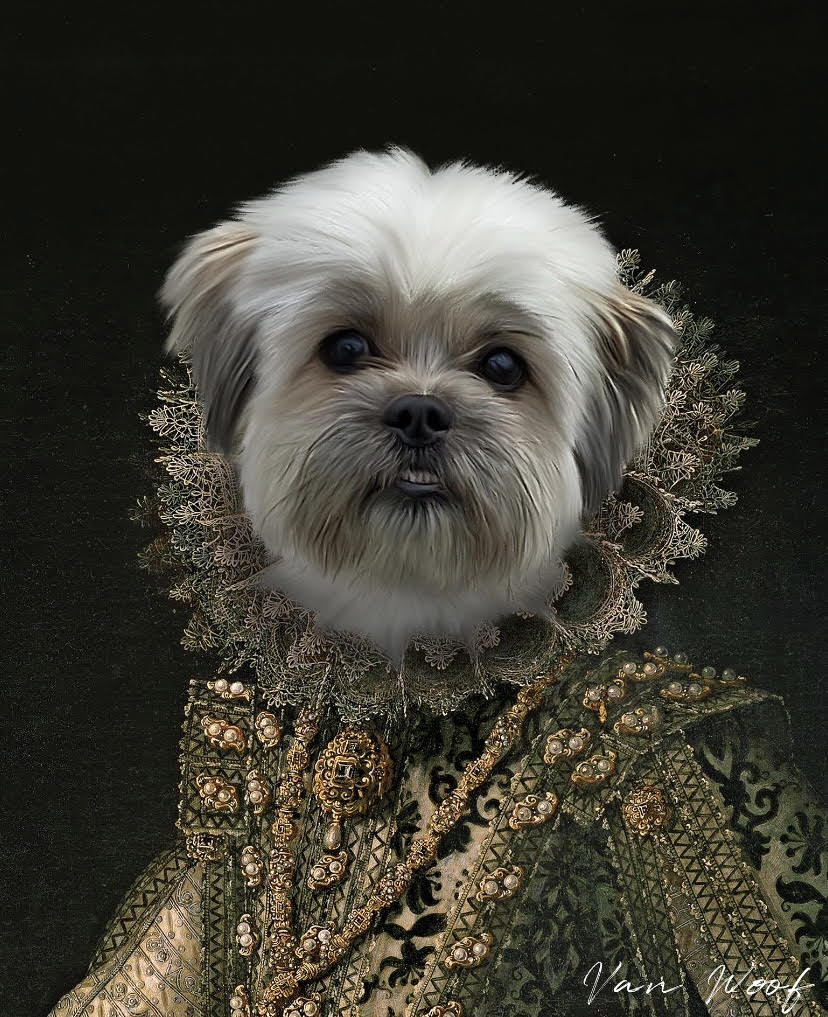 The picture was done by Van Woof. Isn't it cute?
If you are stuck for a present anytime soon, here's an idea.
<<<<<<<<<<<
Browsing through the Newspapers Online
A friend of this blog found these;
THE ST. PAUL GLOBE SUNDAY NOVEMBER 20, 1898
FIVE OF THE MOST SINGULAR RAILWAYS IN THE WORLD
There Is a "single-line railway" now working In Ireland.
The Listowel & Ballybunion railway sounds like the Invention of some mad humourist;
but such a place as Ballybunion really exists. It is a very popular seaside resort in the southwest of Ireland. The distance between this point and the other terminus at Listowel is ten miles, and there is one Intermediate station—that of Lisselton. The system on which this railway is worked is called the Lartigue single rail elevated railway, and was the invention of a French engineer.
This single rail line, it should be explained at once, is not a single track railway, but actually has only one rail for trains to run on. This rail is supported on iron trestle work at the height of three feet three inches from the ground, and the locomotive and carriages are actually balanced on it.
And
18 Feb 1986
Nyack NY Journal News 1986 01759_1.pdf
By WILLIAM DEMAREST
Staff Writer
A retired New York City police officer from Haverstraw has been named Grand Marshal of the Pearl River St. Patrick's Day Parade, which is to be sponsored by the Ancient Order of Hibernians of Rockland County.
John Scanlon, 57, will lead the celebration of Irish-American heritage down Central Avenue in Pearl River on Sunday, March 23. Honoured three times for bravery during his 25-year career with the New York Police Department, Scanlon is the treasurer of Division One of the AOH in North Rockland. "He has been a dedicated and faithful member and can always be relied upon to get the job done," said Thomas Keyy, an AOH Division One spokesman, of Scanlon's selection as grand marshal. A resident of the village of Haverstraw, Scanlon was born in Lisselton, County Kerry in Ireland, where he was educated in local schools. He is a graduate of St. Michael College in Listowel. County Kerry, where he was a classmate of popular Irish playwright John B. Keane.
Before moving to the United States in 1949, Scanlon was a farmer. He served in the U.S. Army from 1950 to 1952 in Korea. Soon after his discharge from the Army, Scanlon joined the NYPD, finally retiring in January 1985.
The father of five children, Scanlon is the husband of the former Mary Browne, and they have three grandchildren. He works in the security department of St. Agatha's Home in Nanuet.
<<<<<<<<<<
People I Met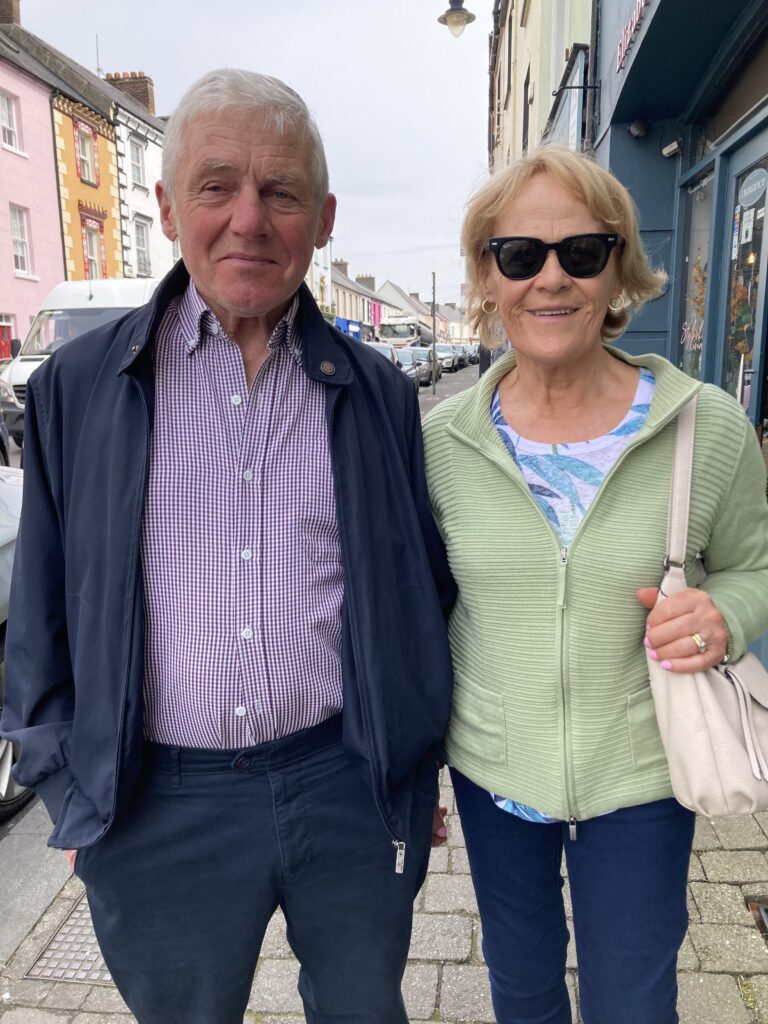 I met this lovely couple on the street on Saturday April 30 2022. They were in town for a wedding the day before.
They are from Rossmore in Co. Cork. and they were looking for John B. Keane's pub. They weren't in need of a drink. They just wanted to see the place where Sive and so many of the playwright's famous plays were written.
The name Rossmore may not be familiar to you but for lovers of amateur drama it is the location for a very popular drama festival. Year after year one of the entrants is a John B. Keane play. This year it was Sive.
<<<<<<<<<<
Pres. Yearbook 1983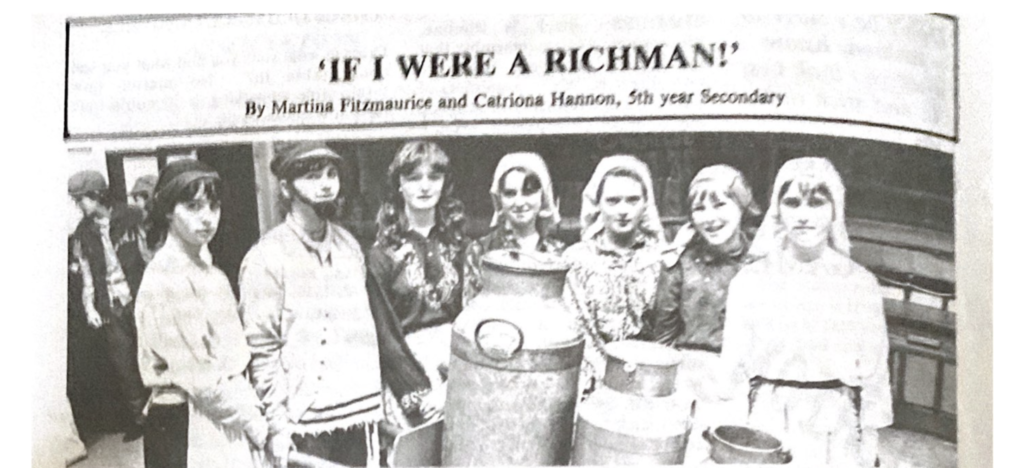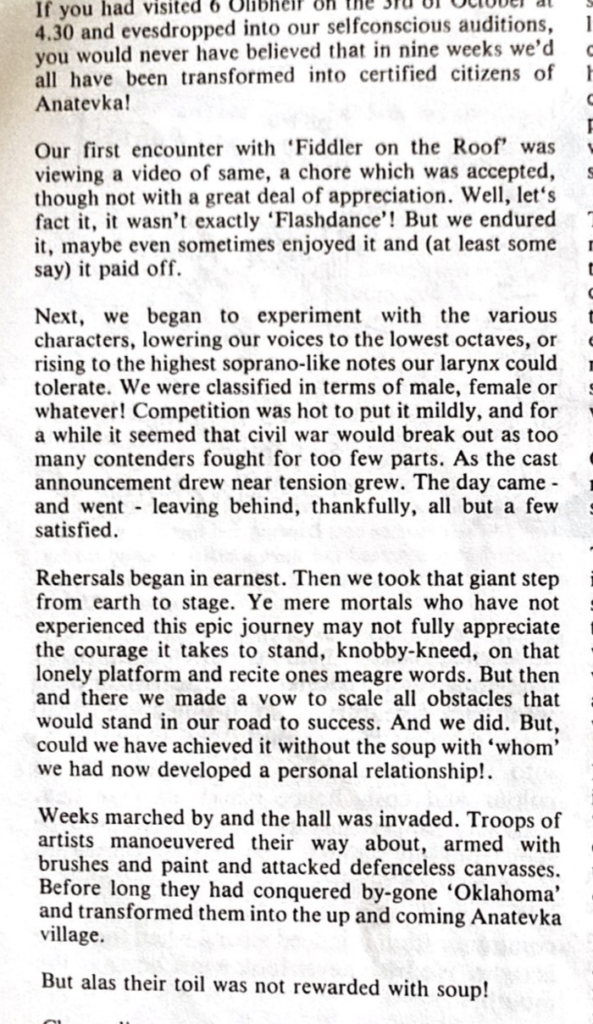 Chorus lines were recruited and our gallant first and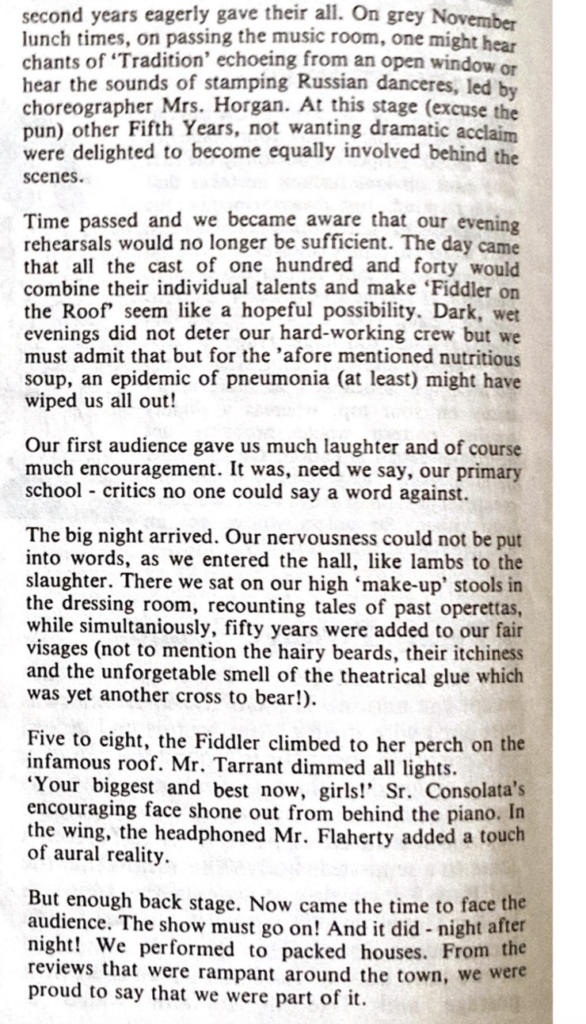 <<<<<<<<<<<<
+Niall Stack R.I.P.+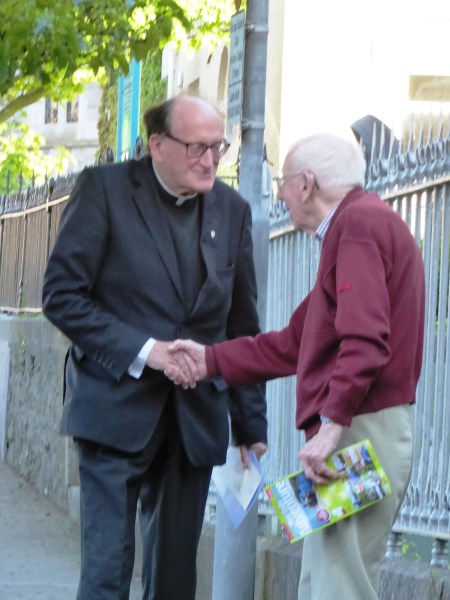 I took this photograph a few years ago at Writers' Week Opening Night. Niall had just met up with his friend Anthony Gaughan.
Niall Stack Passed away on April 29 2022. May he rest in peace.
<<<<<<<<<<