It's time to celebrate Irishness
Stylish idea for our national holiday from The Irish Cultural Centre, London
<<<<<<
Lovely celtic design artwork from San Diego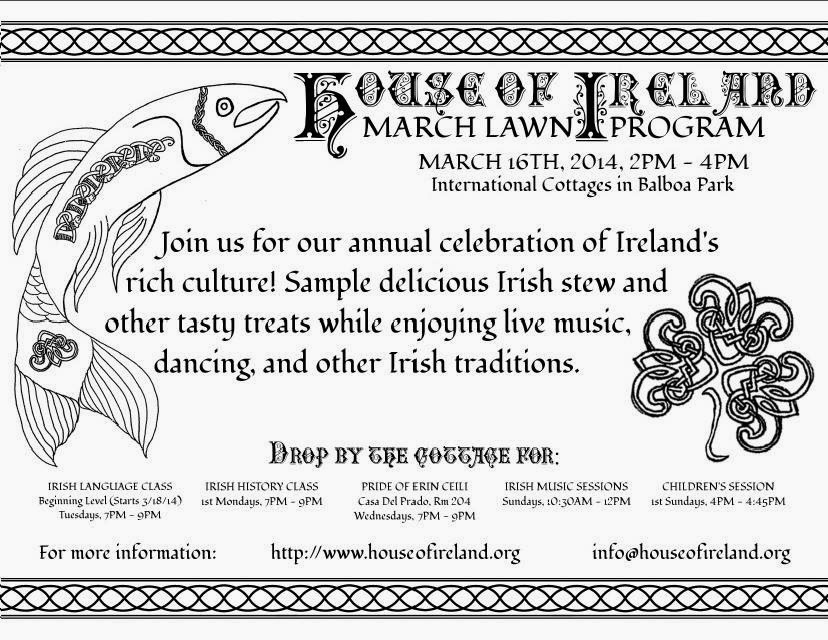 <<<<<<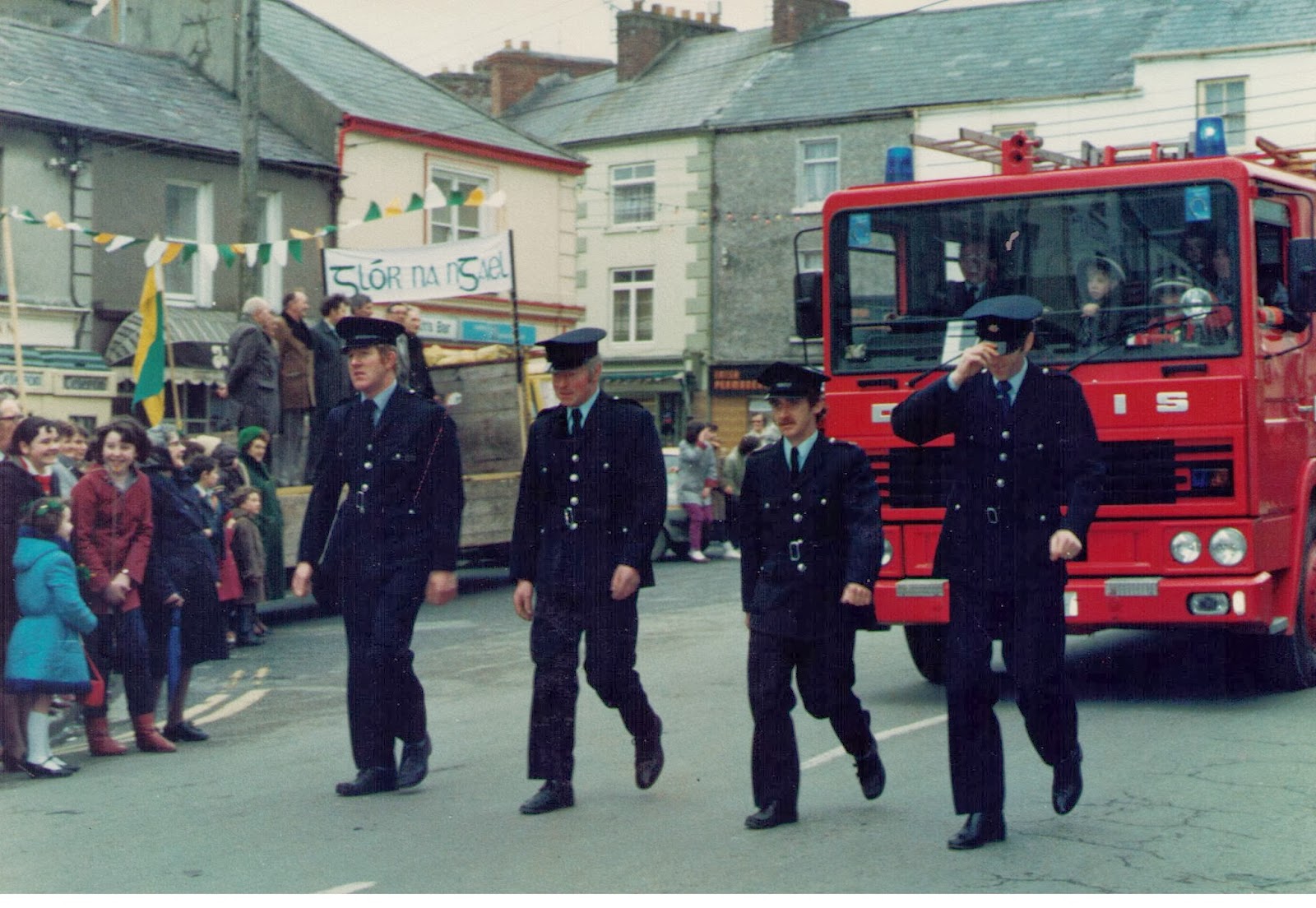 This was Listowel on St. Patrick's day sometime in the nineties. The years have seen many changes, not least a one way traffic system. I hope to bring you some news of this year's parade next week.
<<<<<
Lest we ever forget
This powerful reminder of the horrors of war comes from inside a gas chamber at Auchwitz
<<<<<<<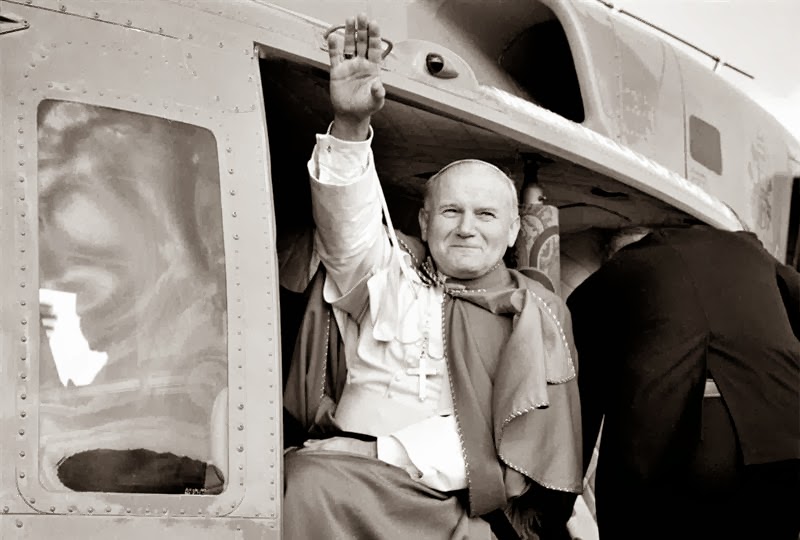 The pope in the Phoenix Park in 1979 from photos of Old Dublin
<<<<<<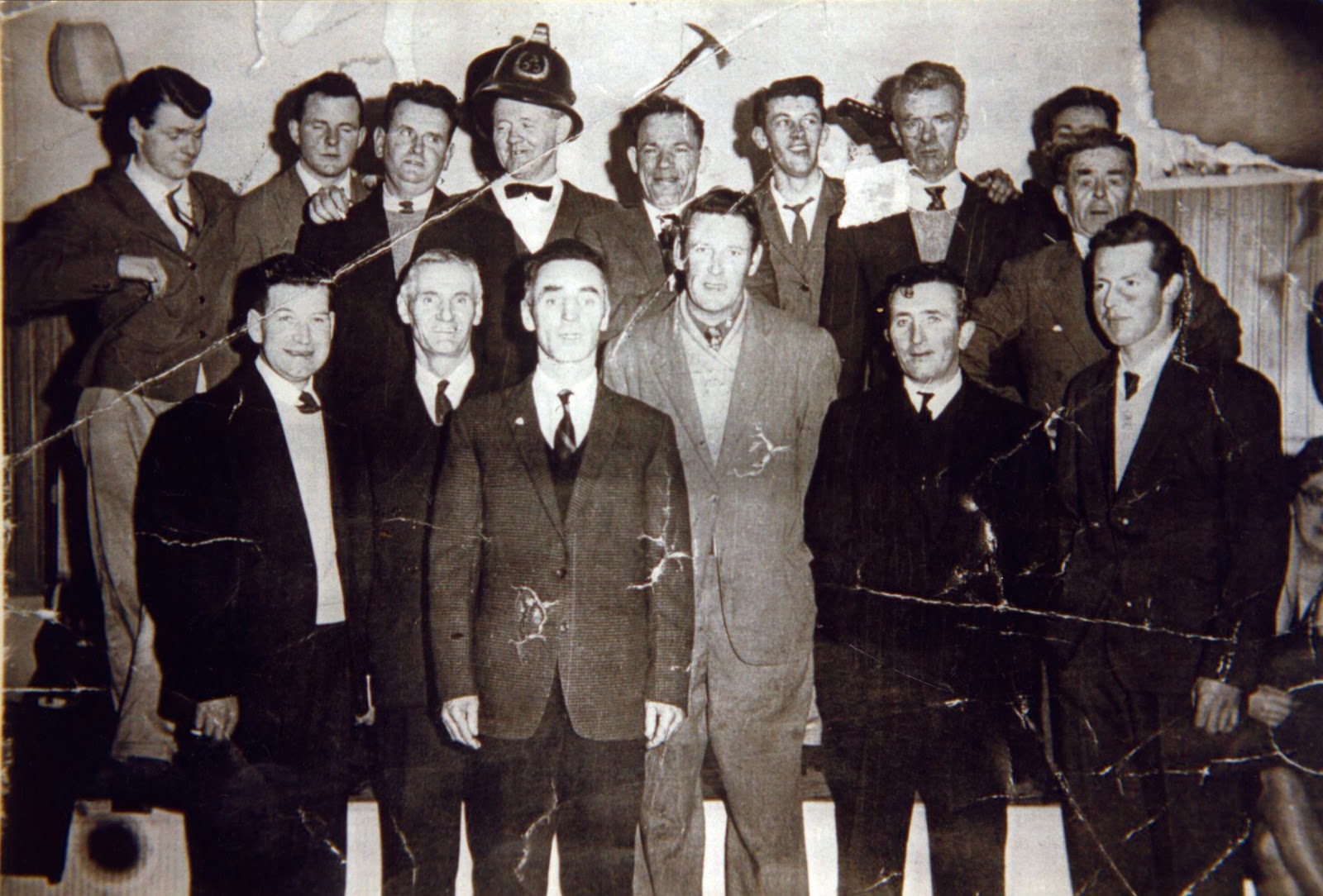 Fireman's Dance 1963-64.
Back L-R: Buddy Dalton, Tommy Dalton, Benny O'Connell, Bunny Dalton, Jim Doyle, Michael Brennan, John Mahony and Joe Keogh.
Front L-R: Pat Dowling, Roly Godfrey, Patsy Leahy, Ned Broderick, Tommy Lyons and Sean Curtin.
Music on the night was by the late Bunny Dalton Showband, Listowel.
Photo compliments of Violet Dalton Puttock
Violet Puttock sent this photo to The Advertiser some time ago . I thought some people might have missed it or might like to see it again.
<<<<<<<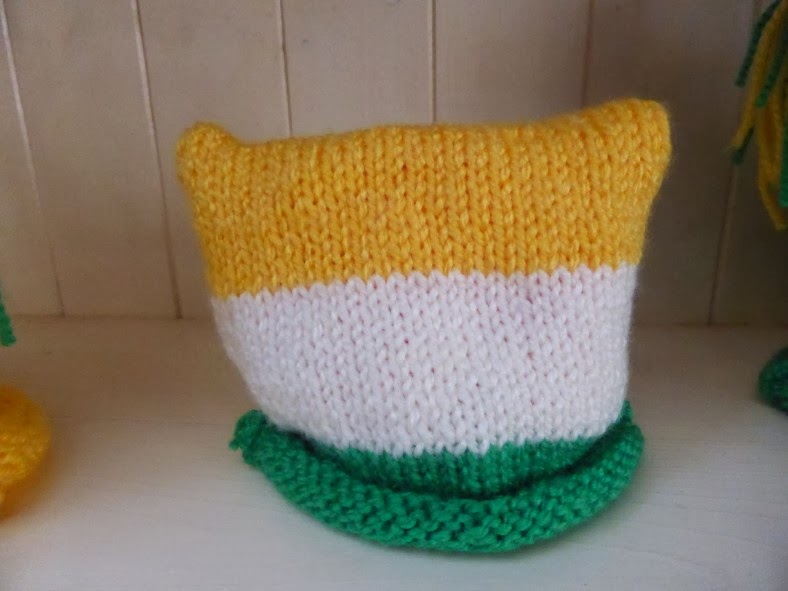 Enjoy the St. Patrick's weekend. See you next week