On The Banks of My Own Lovely Lee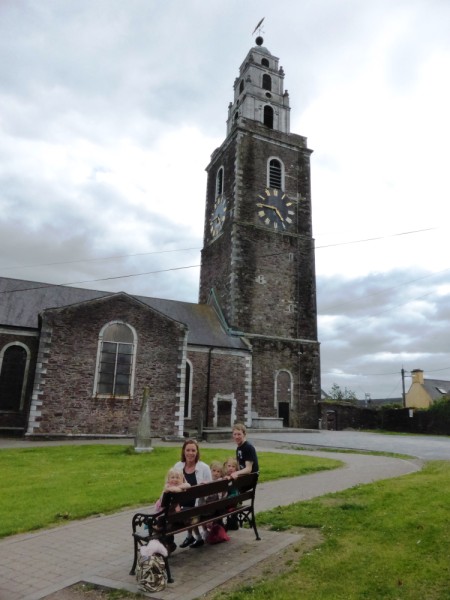 I have just spent a happy week bonding with some of the Cork branch of the family.
It was end of term and I had sports days, end of term drama and gymnastic performances to attend, some of the lovely events one gets to go to as a proud Nana.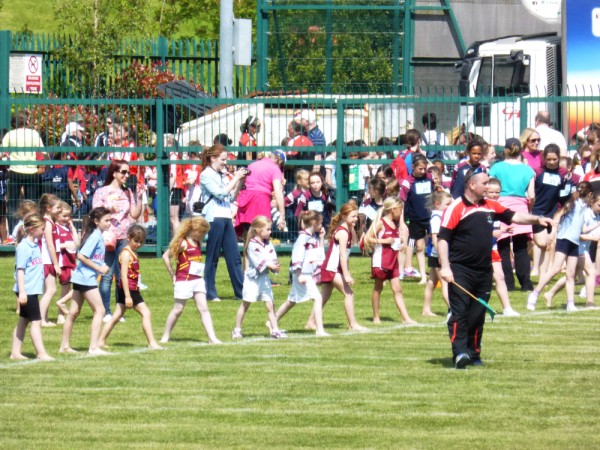 The Cork Primary School Sports is an major event in Cork schools calendar. It was a triumph of organization. There were a few traffic glitches but once I got into the sports field, I was amazed at the professionalism of the organizers who saw this huge event run with military precision. I'd say half of Cork were there between athletes and supporters.
<<<<<<<
My granddaughters attend Ballincollig Gymnastics Club and their end of year show features European class routines. I got to attend 3 shows, as all of the 400 pupils got to perform and I had an interest in all three shows.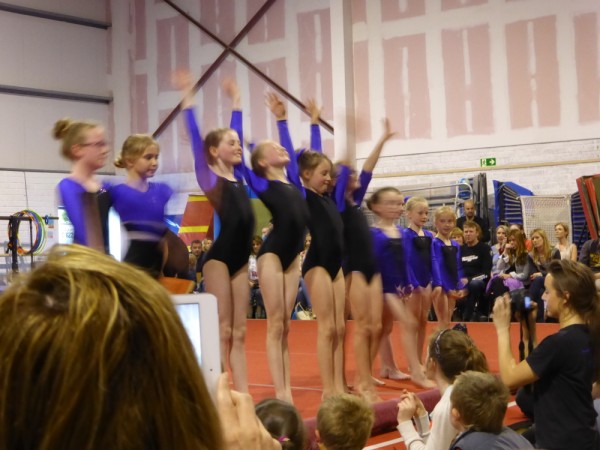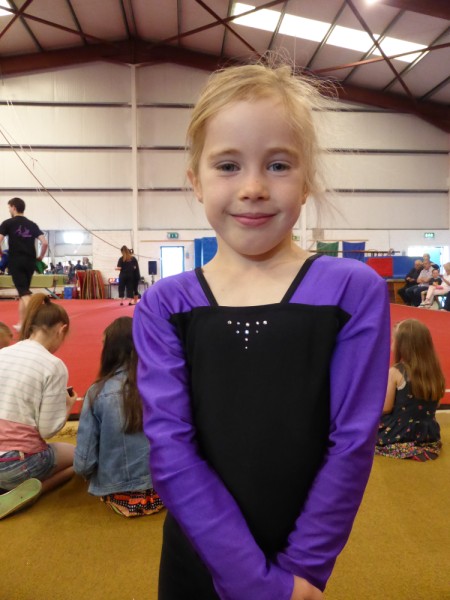 Róisín before her routine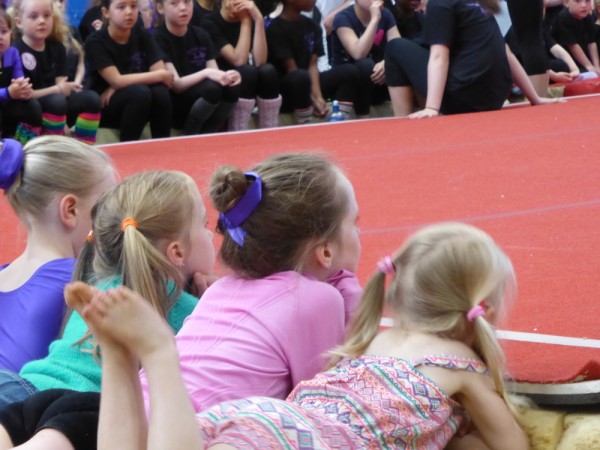 Gymnasts watch and support their friends.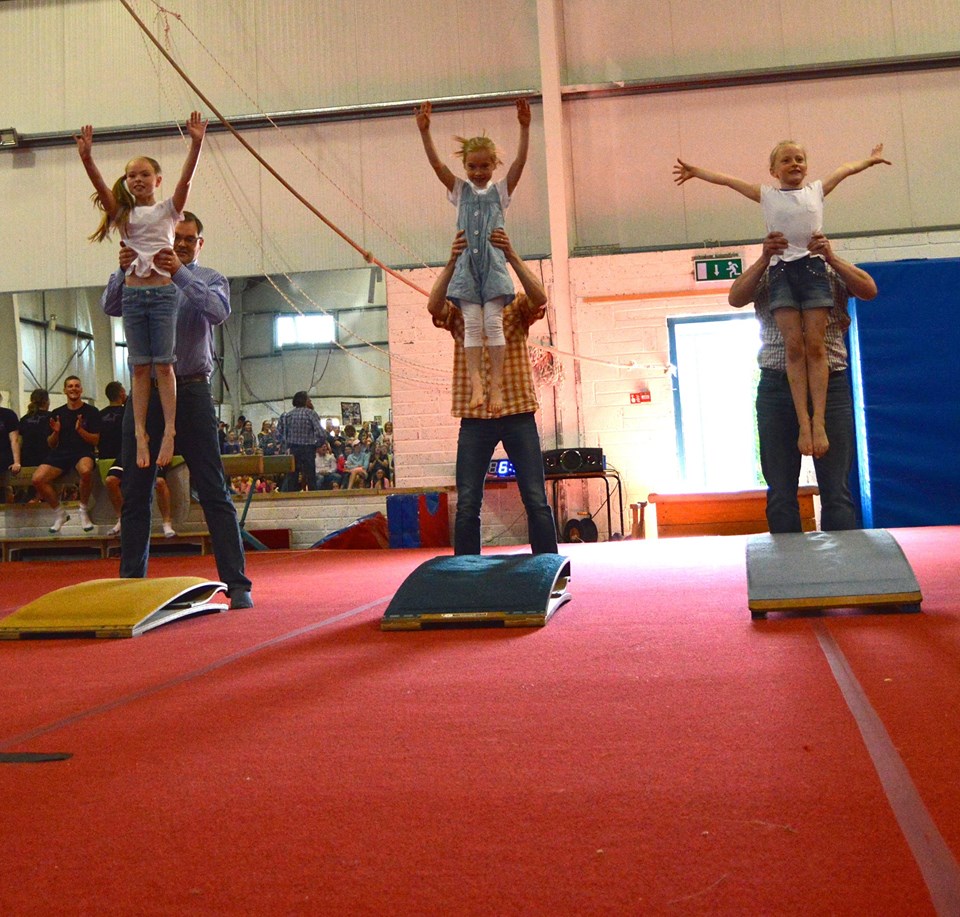 One routine at the gymnastics display went down a treat, i.e. the Dads and Daughters sequence. Here are Colm and Aisling in the centre doing their bit to the country tune, Cotton Eye Joe.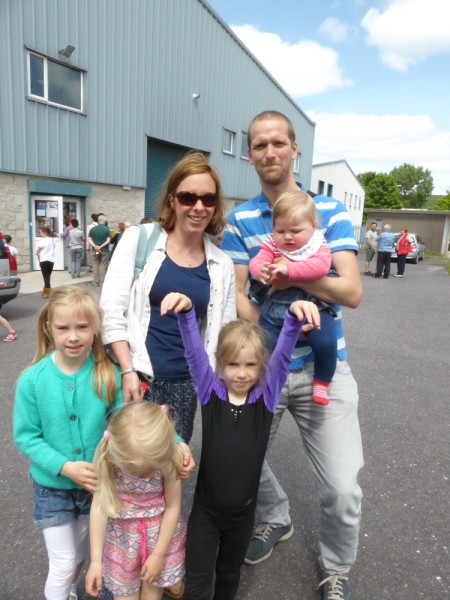 There is always a Listowel connection.
Brian MacAulliffe was there to support his daughter who is just starting on her gymnastic career.
<<<<<<
Meanwhile in Belgium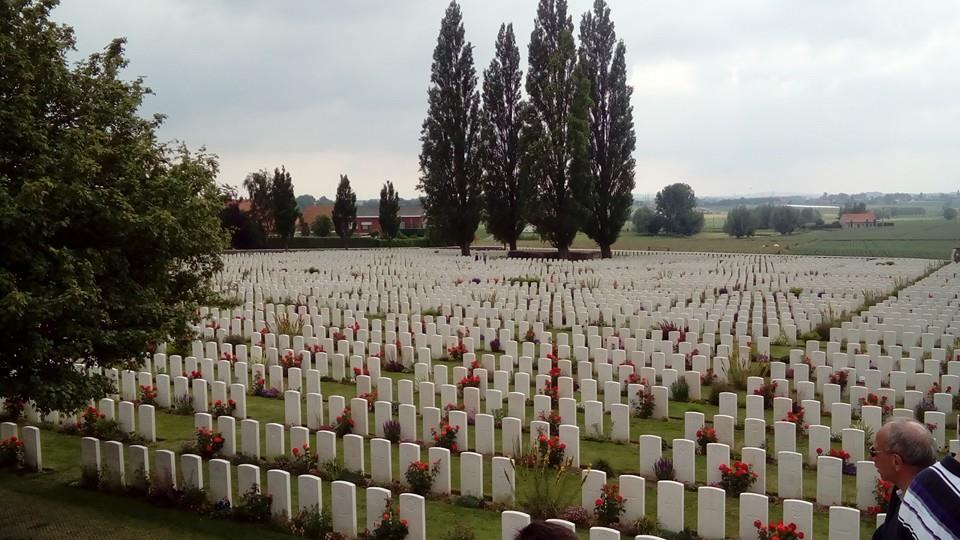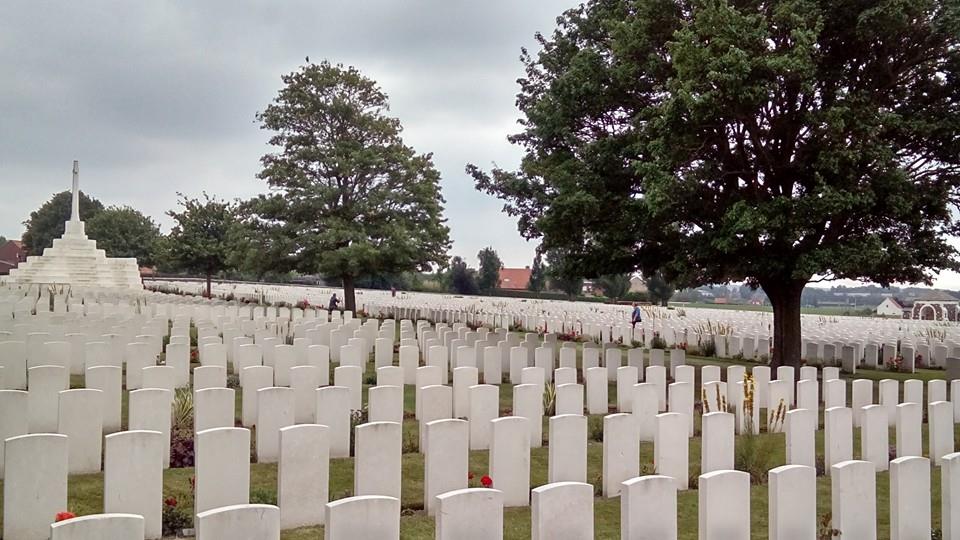 In the background is the Tyne Cot memorial on which the names of so many idealistic young people who fought and died in Ypres during WW1are inscribed. This graveyard and all the other memorials in the region are a chilling reminder of that "world's worst wound". Seán McKenna took the photos on a recent trip to the battlefields.
On Passing the New Menin Gate, by Siegfried Sassoon

Who will remember, passing through this Gate,
The unheroic Dead who fed the guns?
Who shall absolve the foulness of their fate, –
Those doomed, conscripted, unvictorious ones?
Crudely renewed, the Salient holds its own.
Paid are its dim defenders by this pomp;
Paid, with a pile of peace-complacent stone,
The armies who endured that sullen swamp.

Here was the world's worst wound. And here with pride
'Their name liveth for evermore the Gateway claims.
Was ever an immolation so belied
As these intolerably nameless names?
Well might the Dead who struggled in the slime
Rise and deride this sepulchre of crime.


<<<<<<<

Meanwhile in France
For the French branch of the family it's all sun, sand, al fresco dining and tennis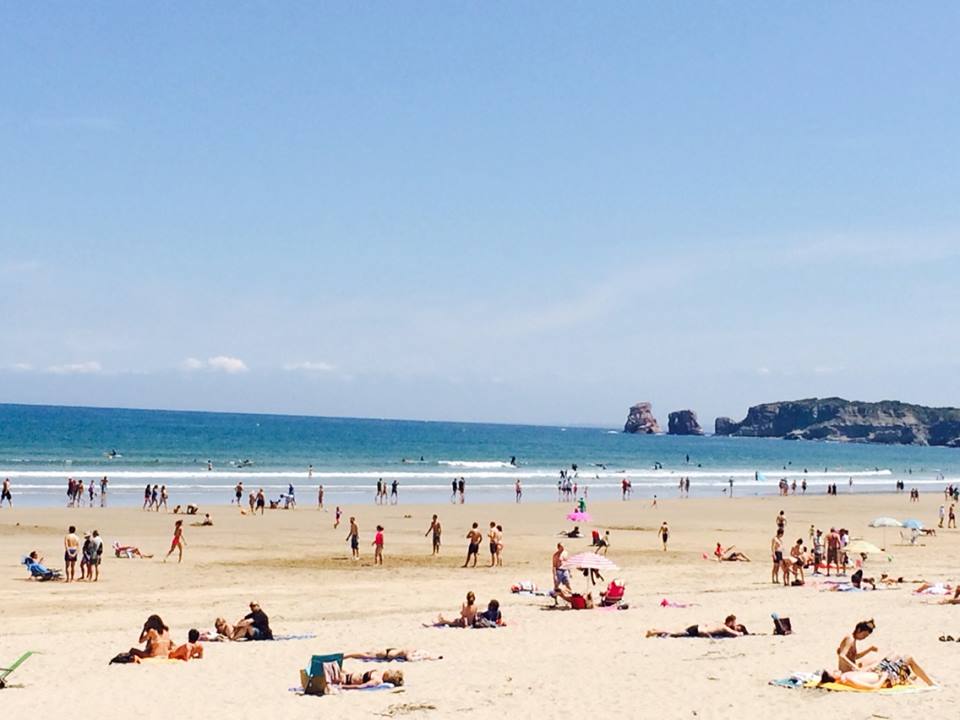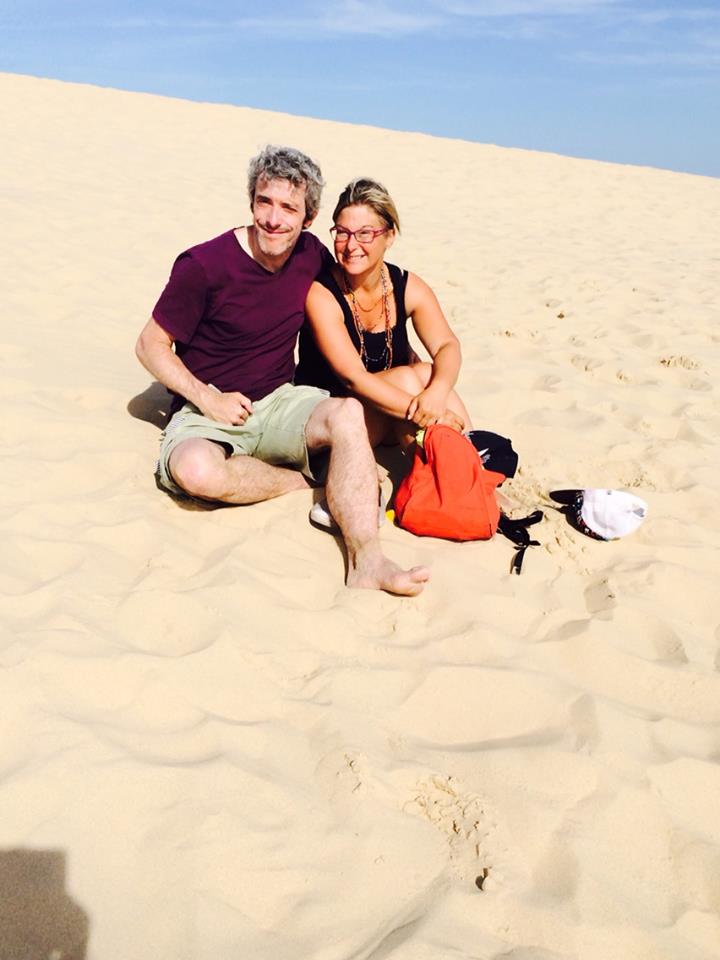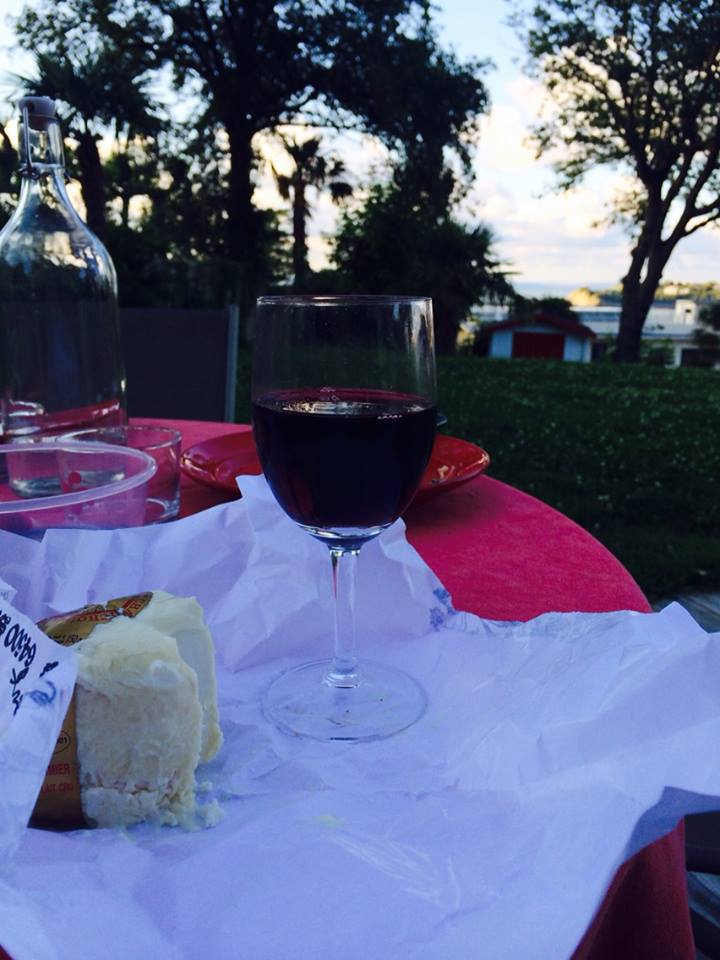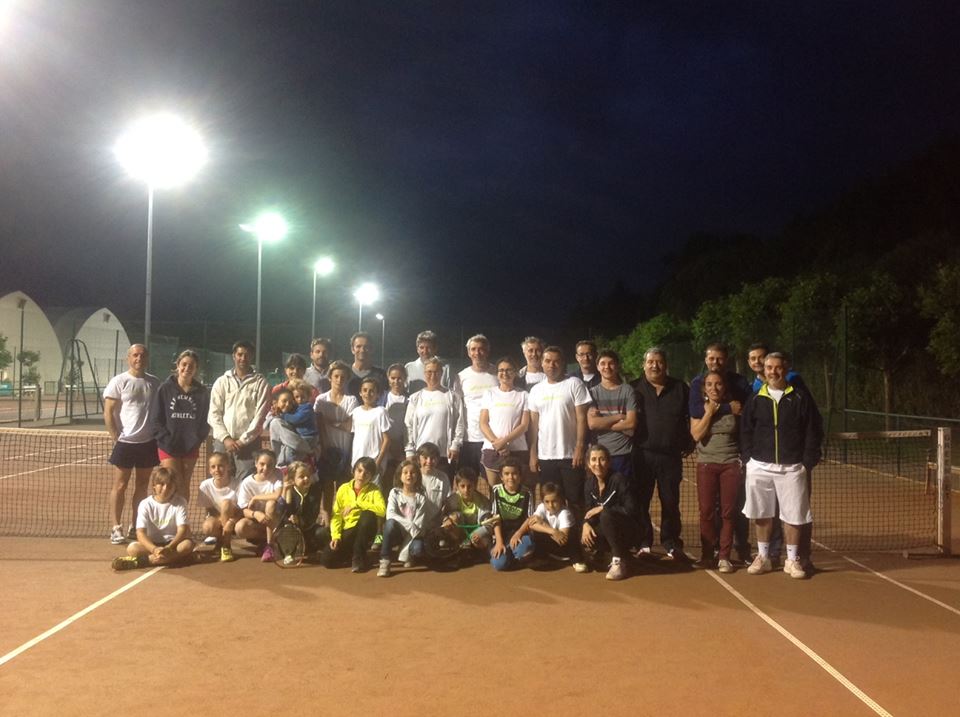 <<<<<<<
One of the highlights of Summer 2015 in Listowel was the Willis Clan concert in St. John's on June 19th.
I was privileged to be there to hear Ciarán Sheehan, star of musical theatre in the US (1000 performances in Phantom of the Opera, Les Miserables and many more) make an emotional return to the stage in his father's hometown. He got a rapturous reception from a very appreciative audience.
Ciarán greeted Sheehan, Hennessey and Curtin cousins in the audience and he paid a special tribute to Vincent Carmody, also a cousin, and who has been his guide for his visit to Listowel.
The Willis Clan are a force of Nature. All 12 of them sang, danced and played one or many of a multitude of musical instruments on this night to remember. They gained many fans in Listowel in June 2015.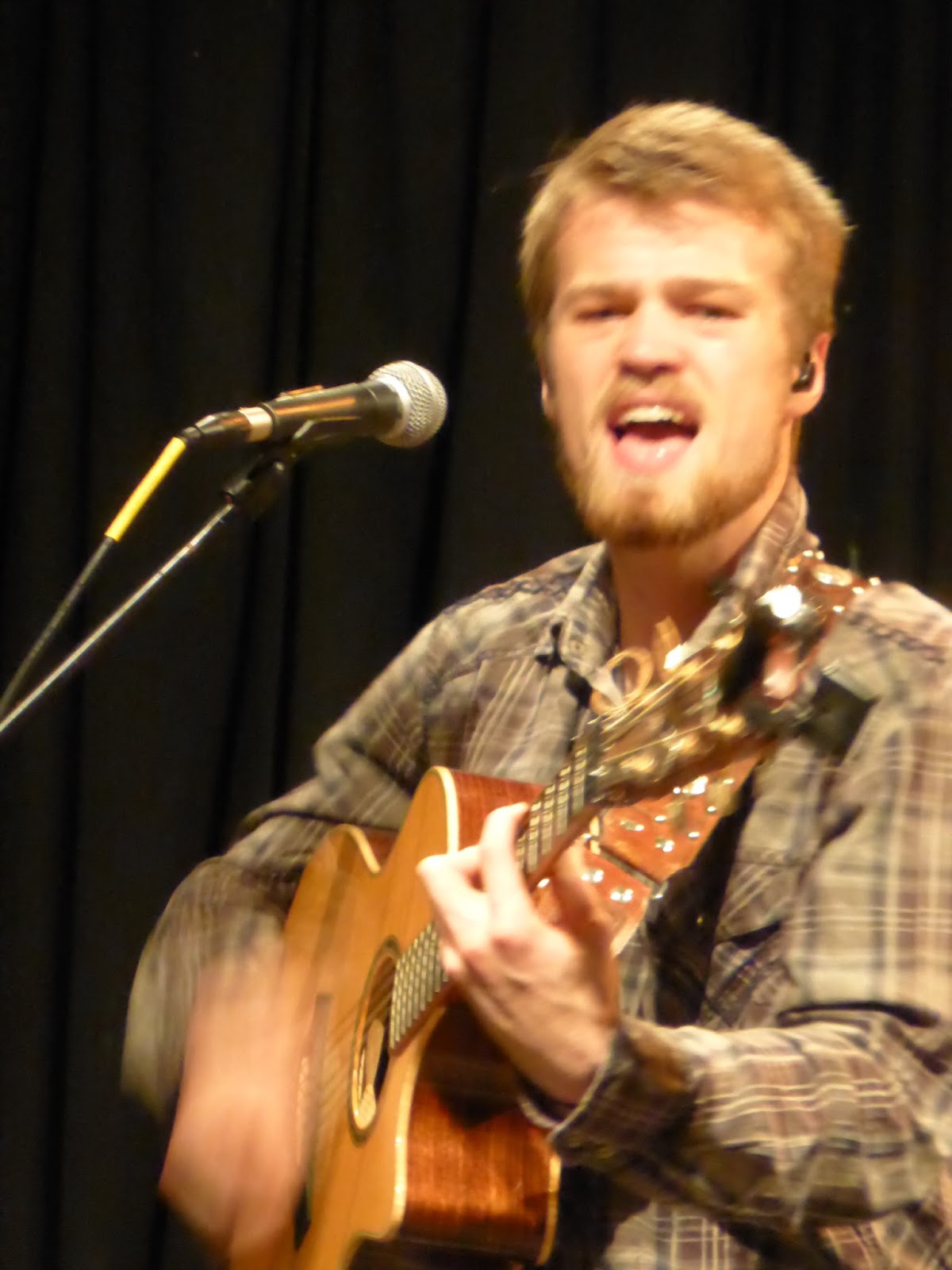 Jeremiah Willis singing in St. John's June 19 2015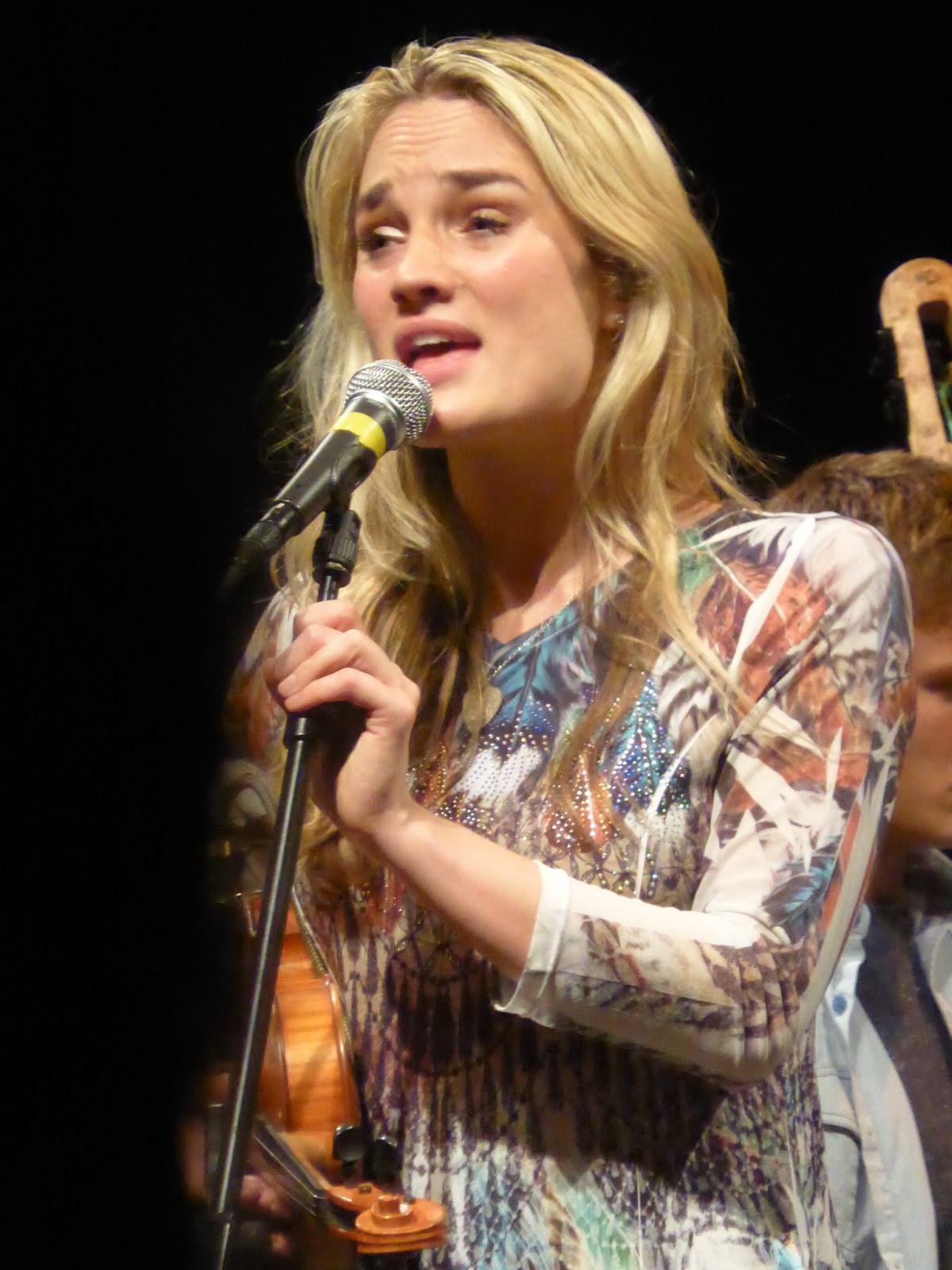 Jessica Willis on stage in St. John's Listowel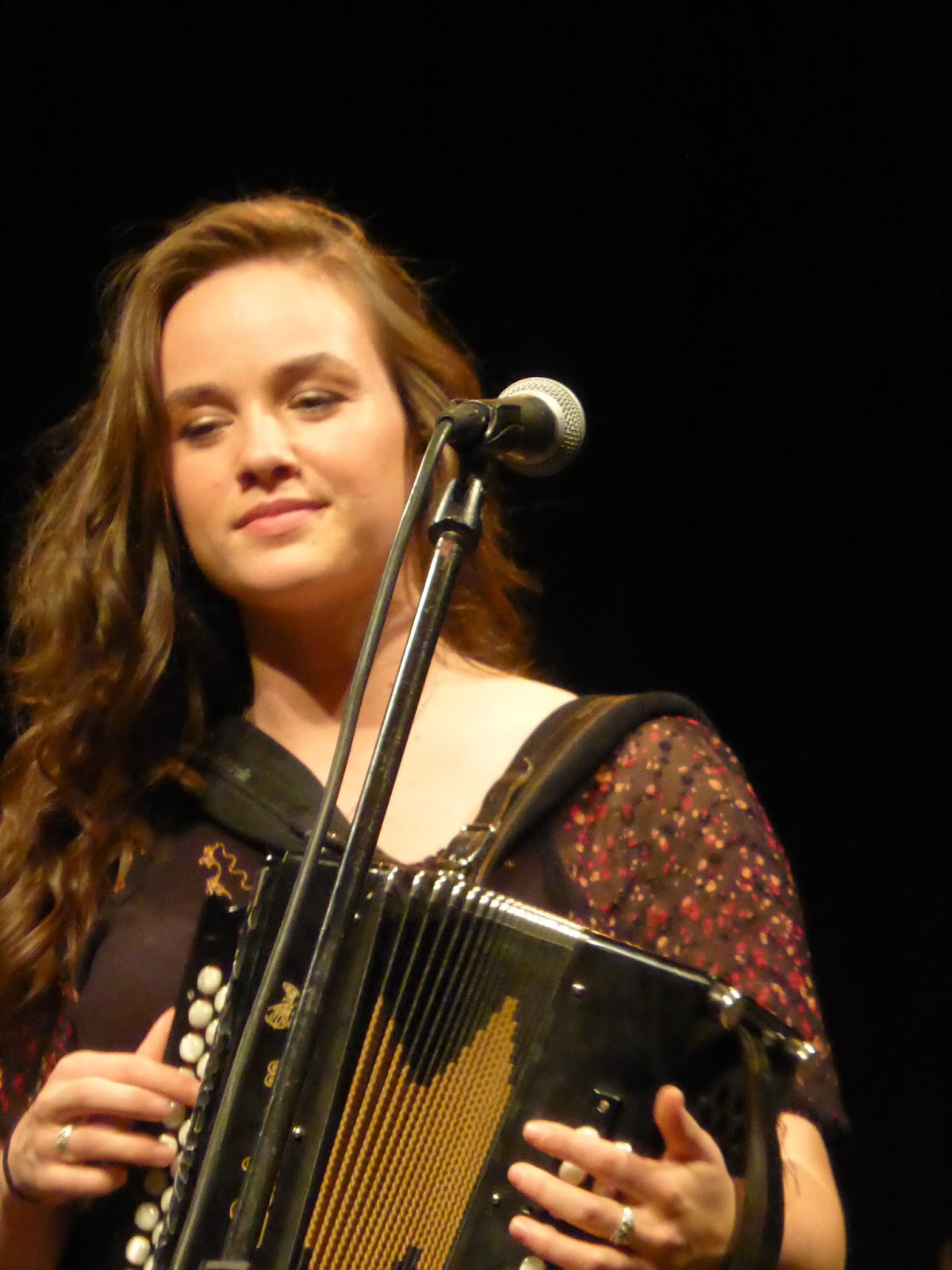 Jennifer Willis June 19 2015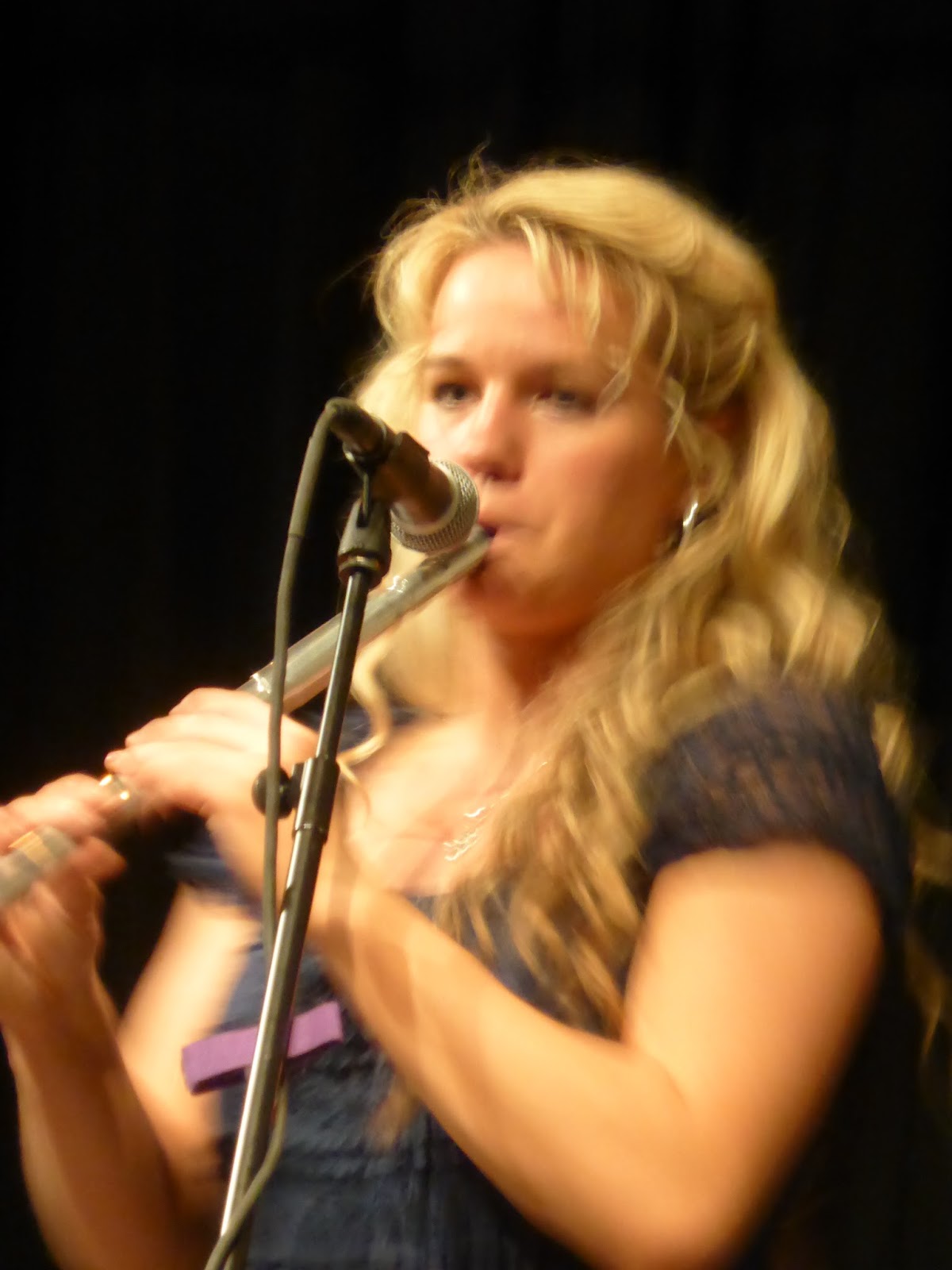 Jeanette Willis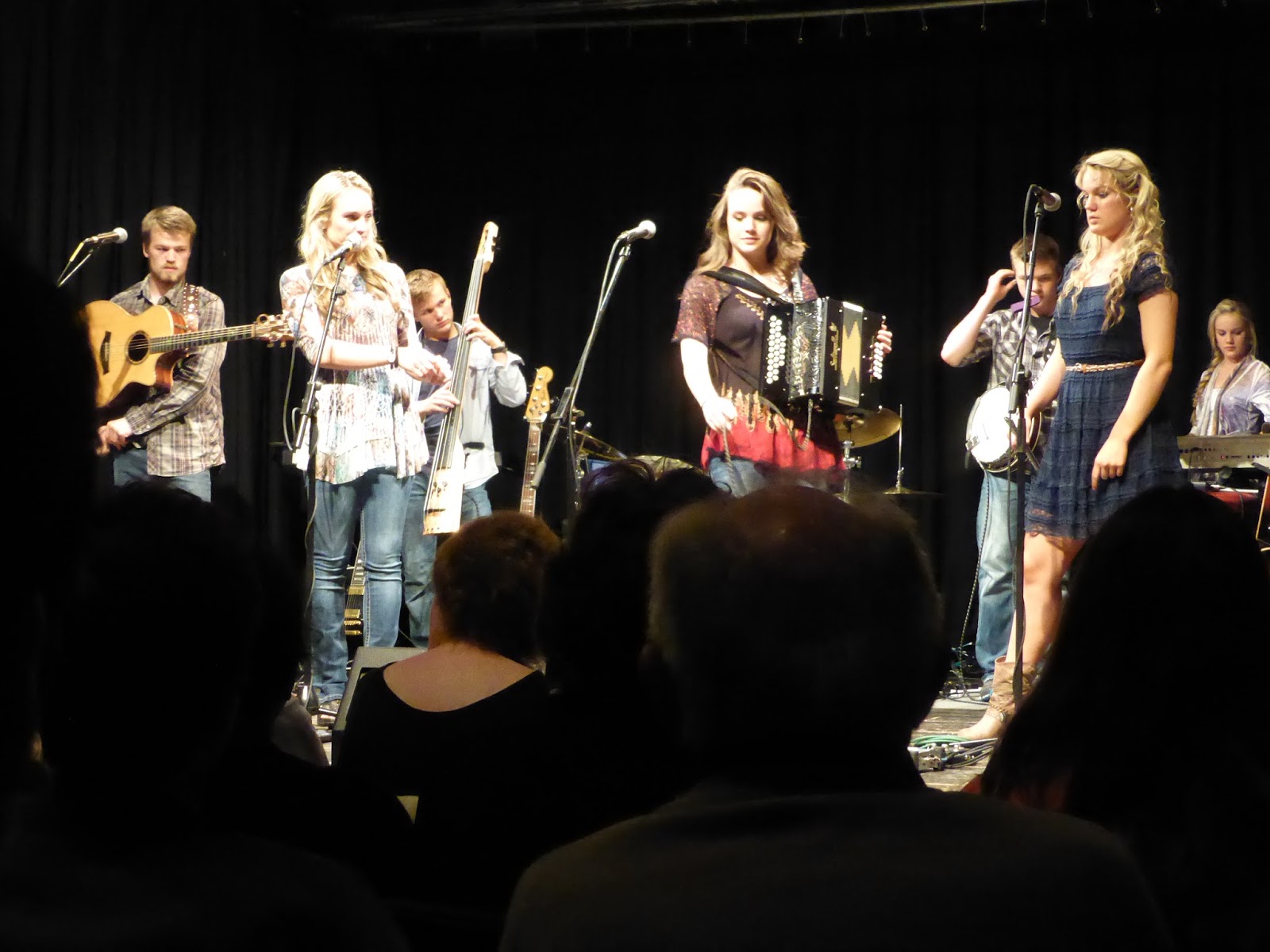 The Willis Clan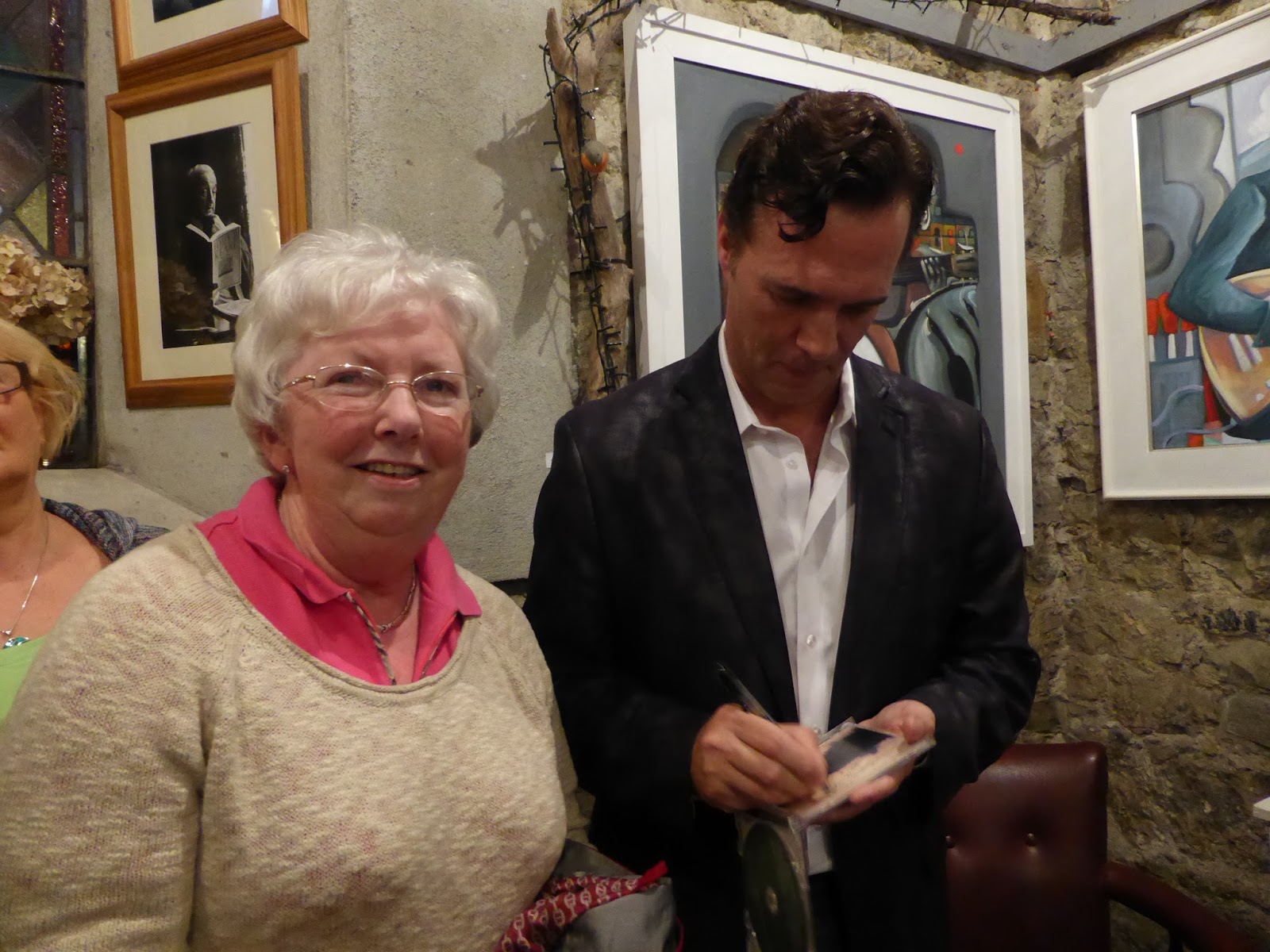 Ciarán Sheehan signing a cd for a happy punter.
I recorded him from my seat in the audience. It's here