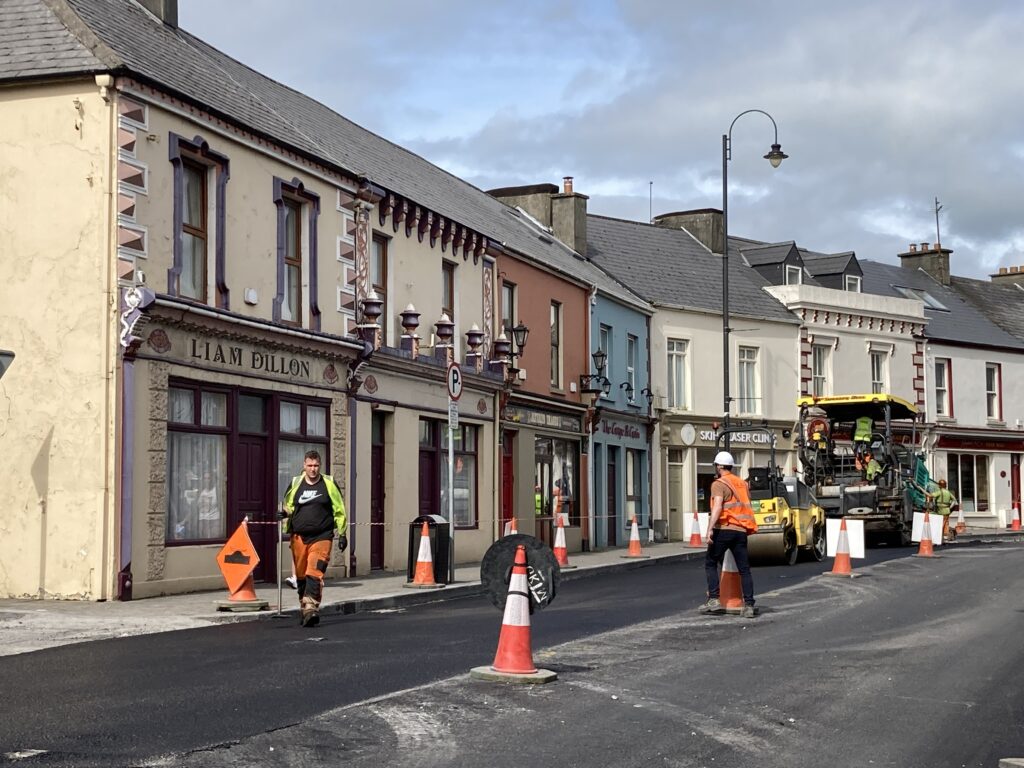 <<<<<<<<<<
It's that Time of Year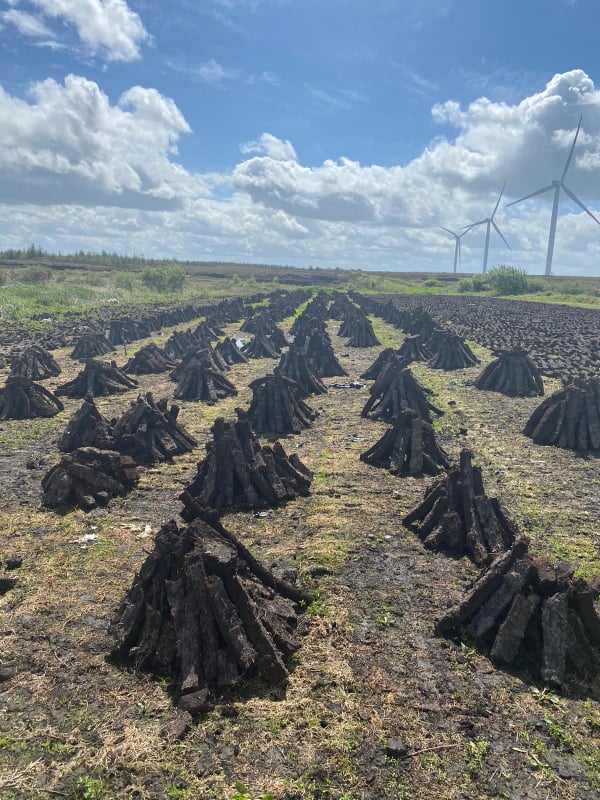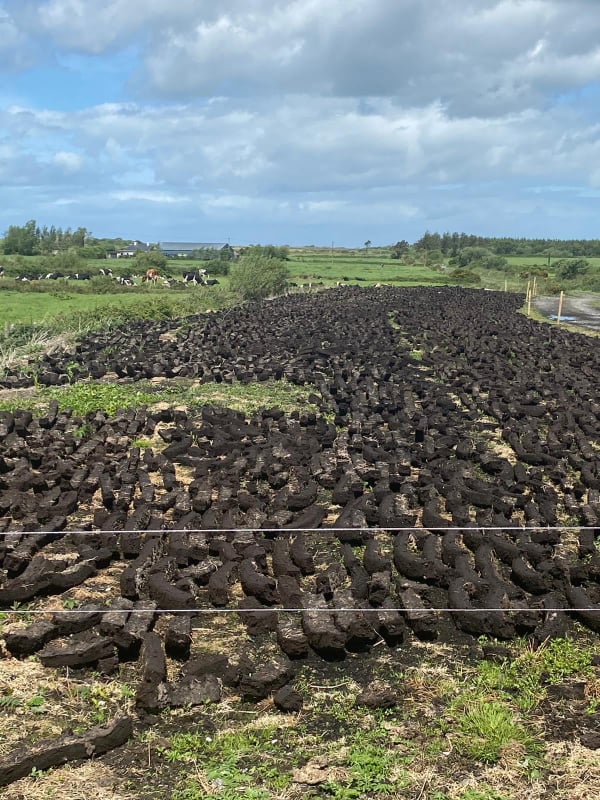 A picture is worth a thousand words. These pictures which Mary O'Donnell took in the bog last week tell the story of our forefathers. Handcut turf drying in the May sunshine is a sight that spans the decades.
The turf is harvested with skills and tools passed on from generation to generation. It's a link with our ancestors, a beloved tradition that is fiercely defended whenever it comes under threat.
In the first picture you will observe the wind turbines on the right, the past and the future side by side.
<<<<<<<<<<
Tara Griffin Shares Some ads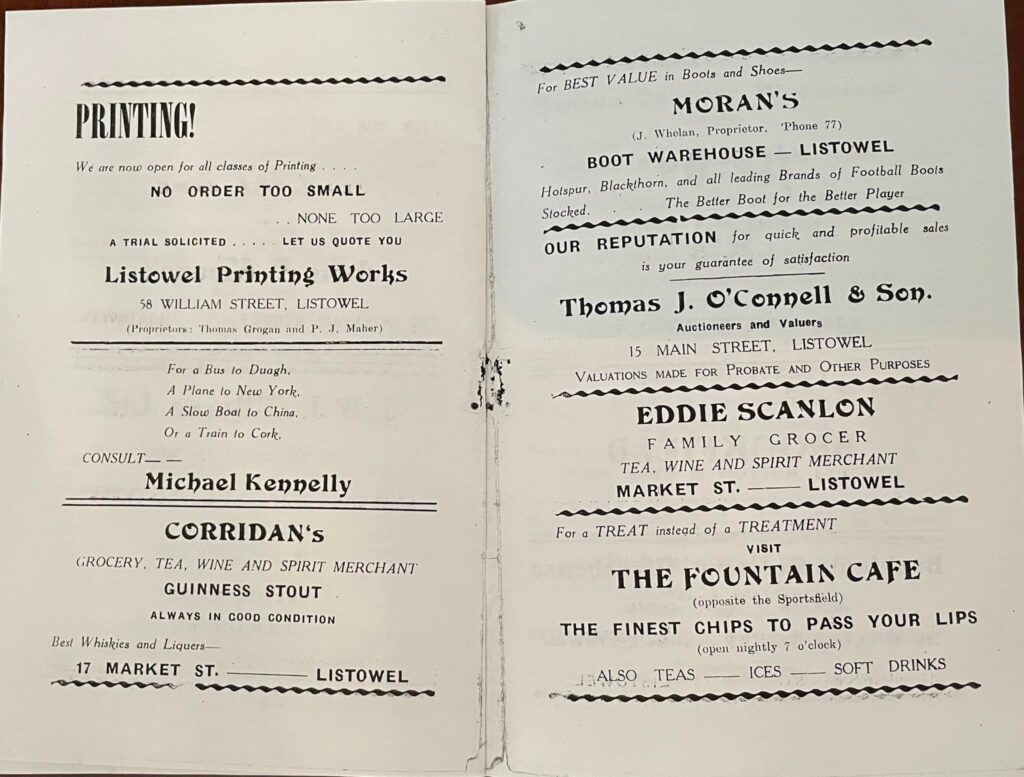 There is a great swell of nostalgia on a Facebook group named Listowel and North Kerry do you know.
A recent contributor to this site is Tara Griffin, the late Bert's daughter. She is sorting through her father's archive of photographs and memorabilia. Look at the above great Listowel advertisements from a match programme.
Listowel where everyone is a poet.
For a bus to Duagh
A plane to New York
A slow boat to China
Or a train to Cork
Consult Michael Kennelly
I presume the Fountain Café was Roly Chute's with "the finest chips to pass your lips".
<<<<<<<<<
Old Ballybunion
A while ago, Glin Historical Society shared some lovely old photos of Ballybunion is the days of changing huts and donkey rides.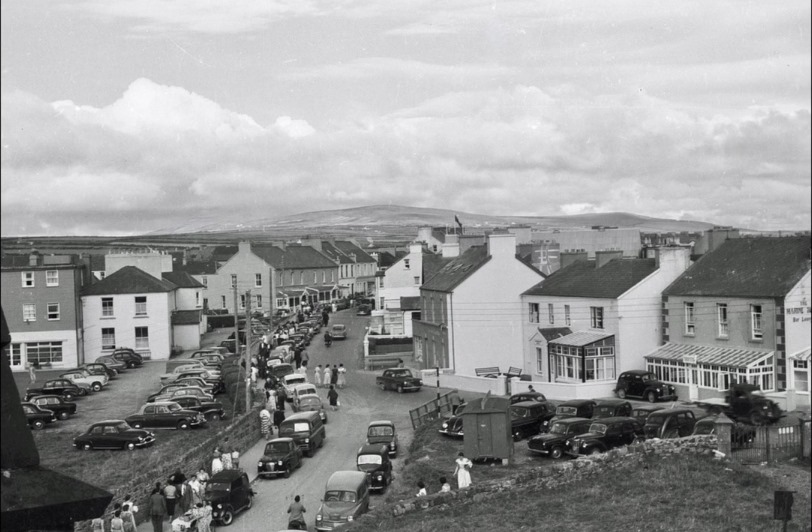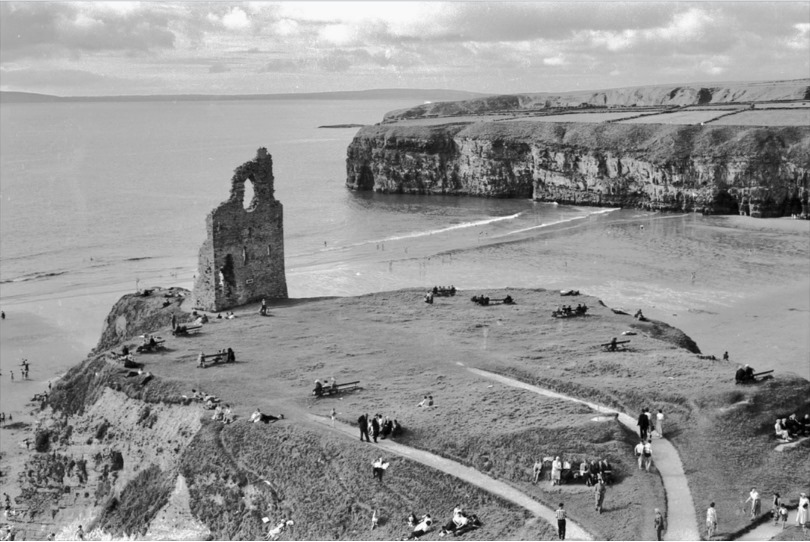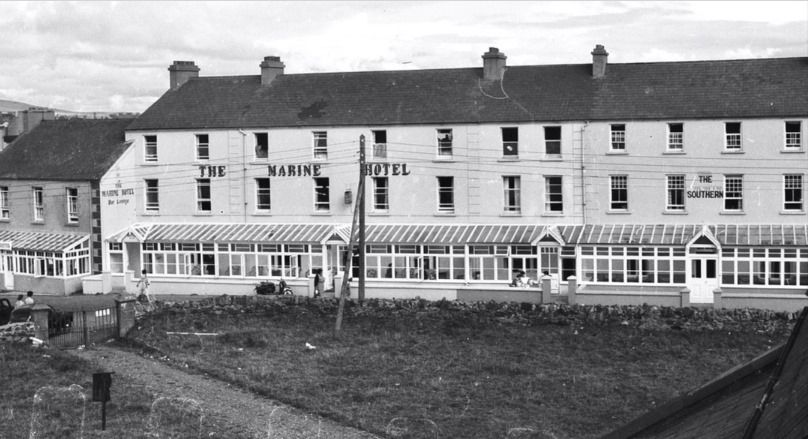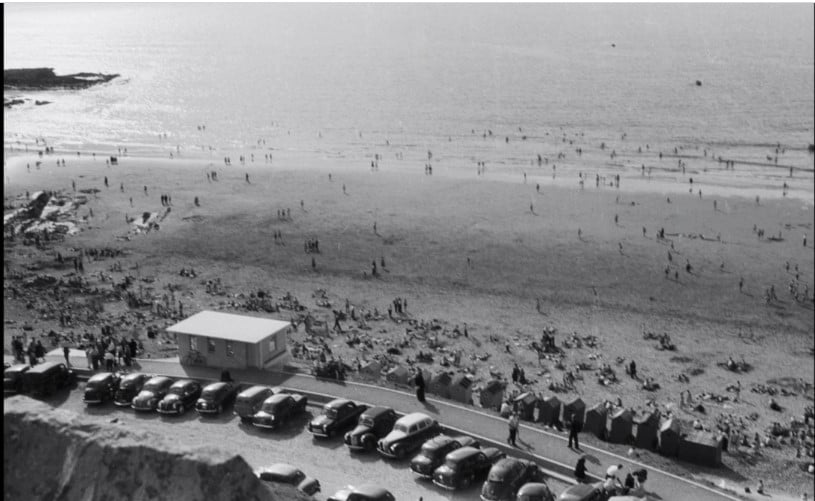 <<<<<<<<<<<
Jimmy Hickey, Dancing Master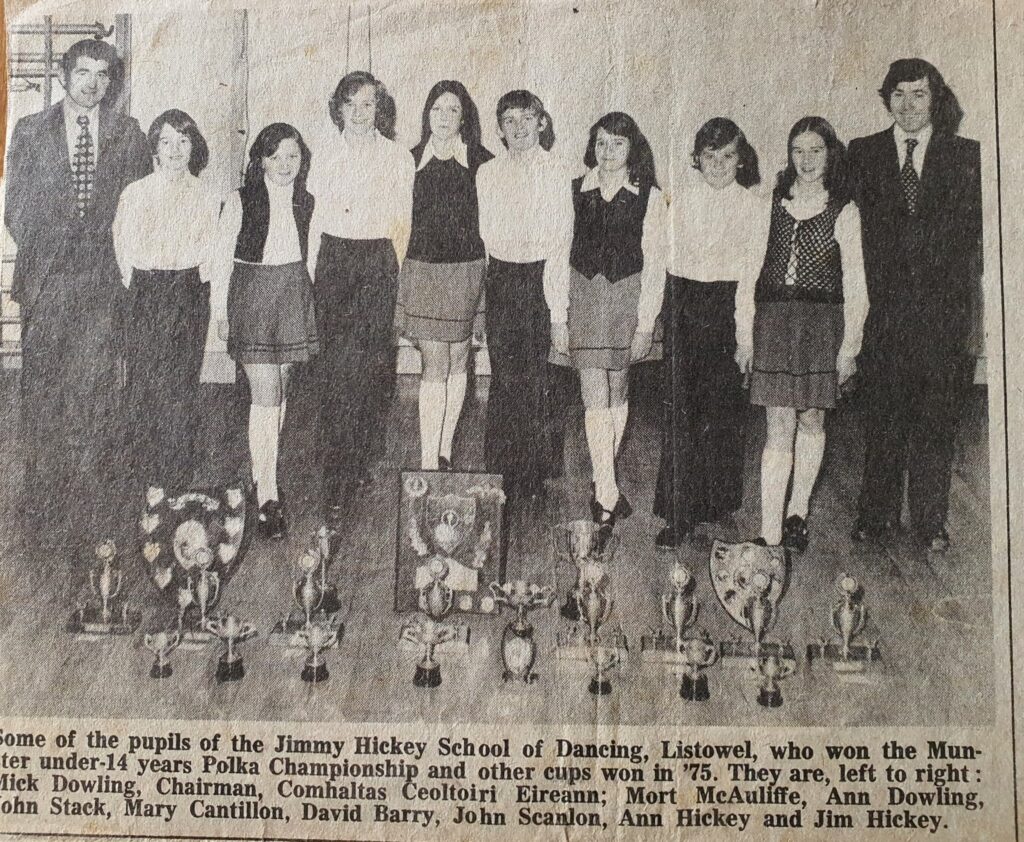 Siamsa Tire have shared a great video of Jimmy Hickey.
Here is the link;
<<<<<<<<<<<
A Brian Bilson Poem for you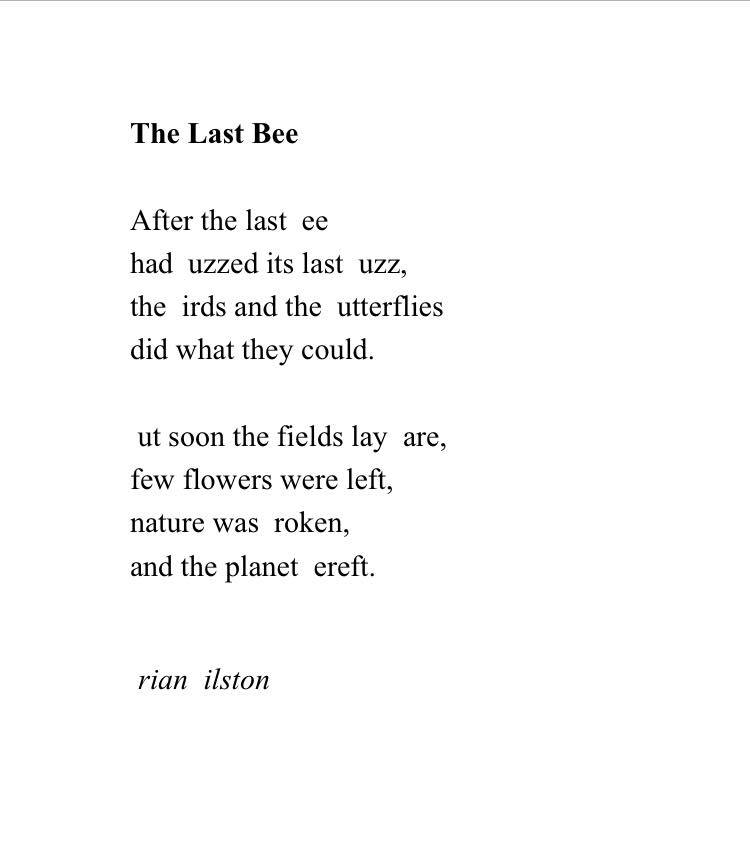 <<<<<<<<<<<<<