Mallow Camera Club Member's Blue Photo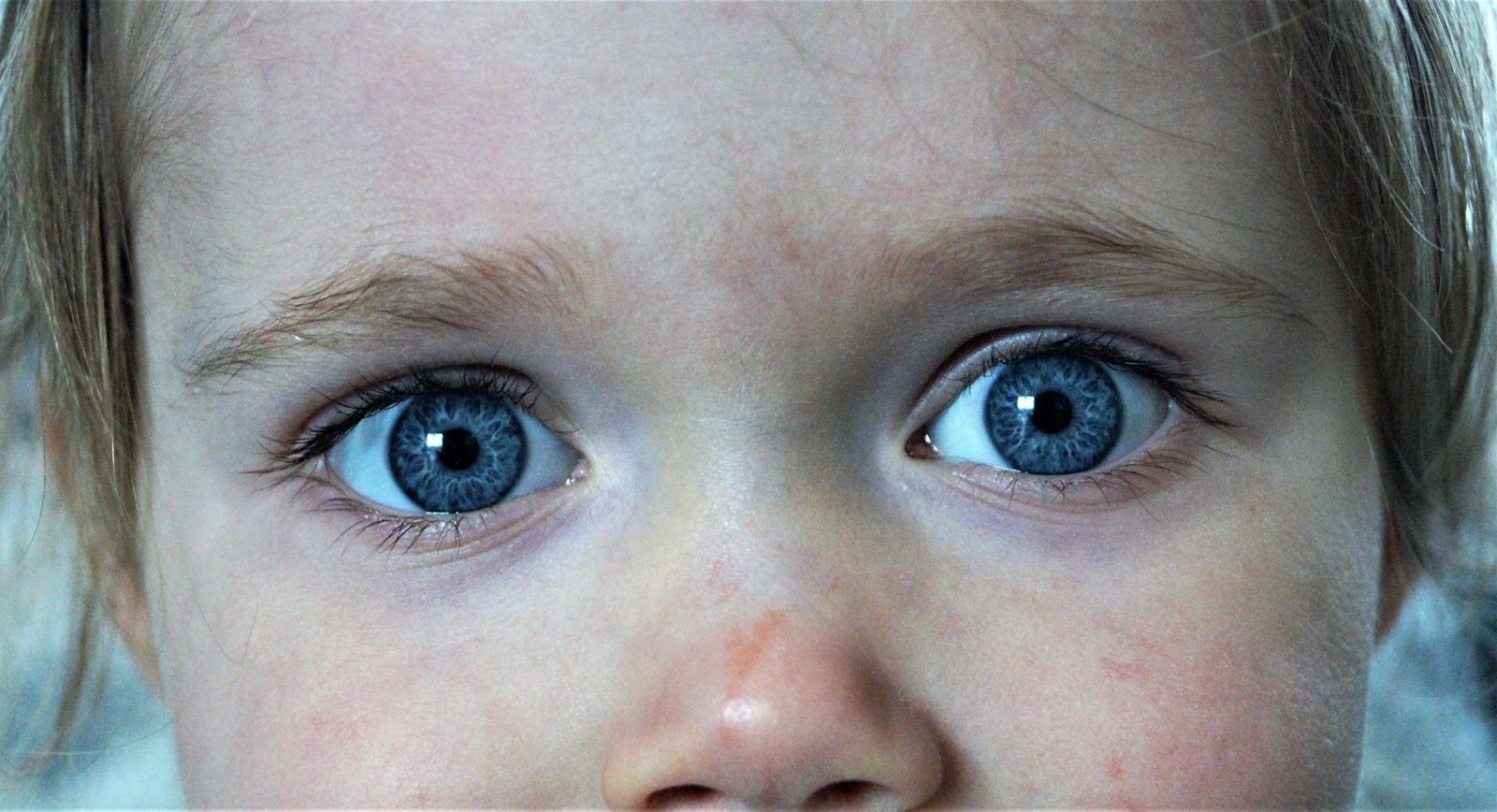 Photographer; Deborah Cronin
<<<<<<<<
Scully's Corner, December 2017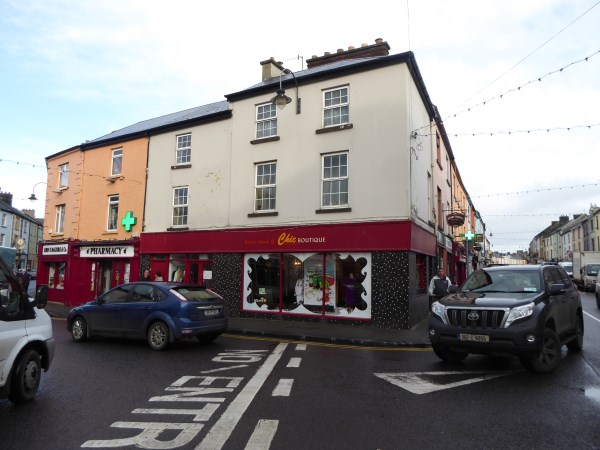 <<<<<<<
Stained Glass Windows
Anyone who reads this blog regularly will know that I am a great admirer of stained glass windows. It is an art form that is fascinating, colourful and detailed and some great examples of this artwork are available for free in every town in Ireland.
Recently I was in Saint Mary's and I went into the sanctuary to view the Famine window. Until Vatican 11 the sanctuary in a Catholic church was out of bounds to the laity and I still felt a bit uncomfortable going into this sacred space to take photographs.
It is a pity that this inaccessible space is the location chosen for some of the church's fascinating artwork.
I had always presumed that church art depicted Christ and the saints. It was a revelation to me that a window was made depicting a local man and some local women that everybody knew. The man was the parish priest, Fr. Darby O'Mahoney and the women were the local nuns. The window was commissioned by the people of Listowel in recognition of the unselfish work done by these people to help alleviate the suffering of Listowel people during the Great Famine of the 1840s when close on 7,000 people perished in and around the parish.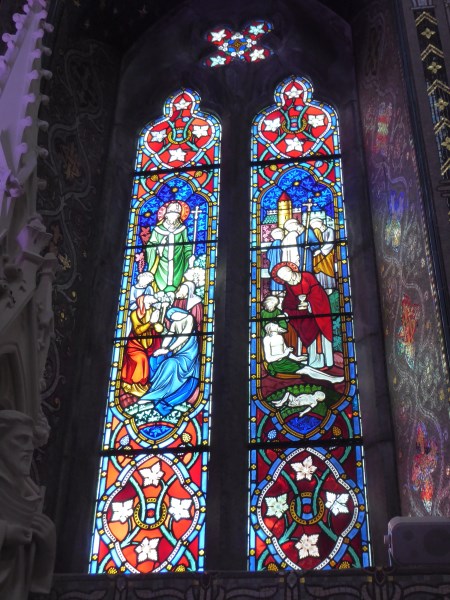 Above is the Famine window. While I was about it, I went across to the other side of the sanctuary and photographed the window there and the plaque which commemorates Canon Davis.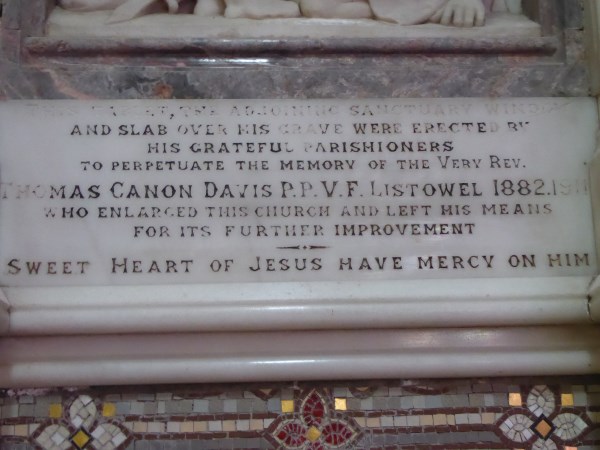 <<<<<<<


Switching on the Christmas Lights 2017


There was a huge crowd in Listowel Town Square for the switching on ceremony 2017. Aidan O'Mahoney did the honours. We had singing and dancing, face painting, Disney characters, balloon shapes, sweets and goodies and everyone was in great form. There is a real sense of the whole community coming together this Christmas.
Listowel First
Make Listowel Great Again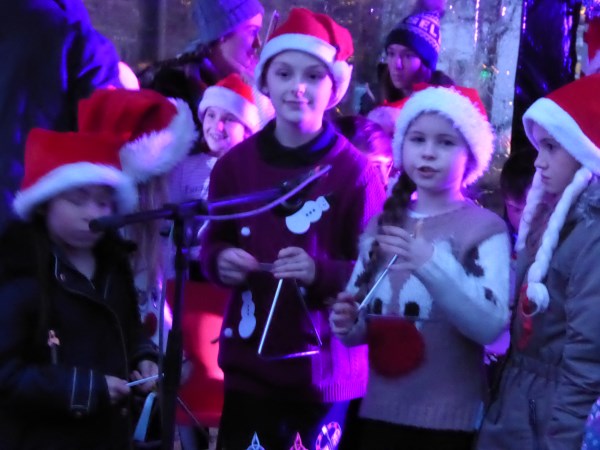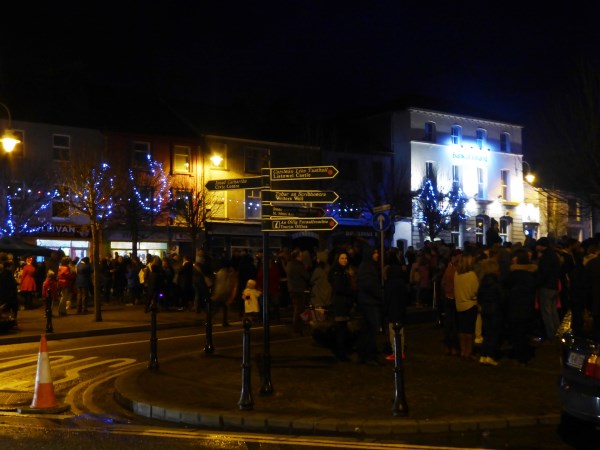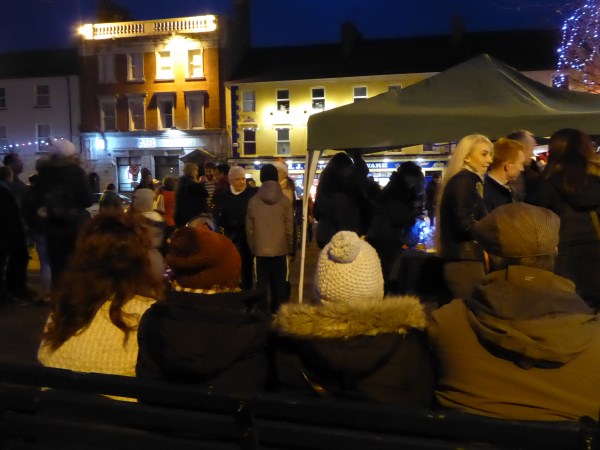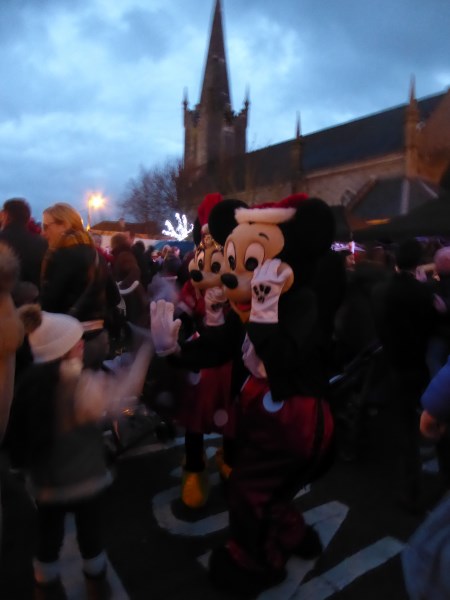 <<<<<<


A Few More trains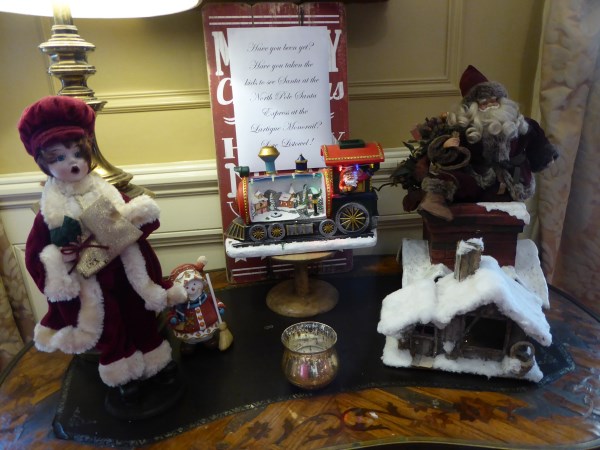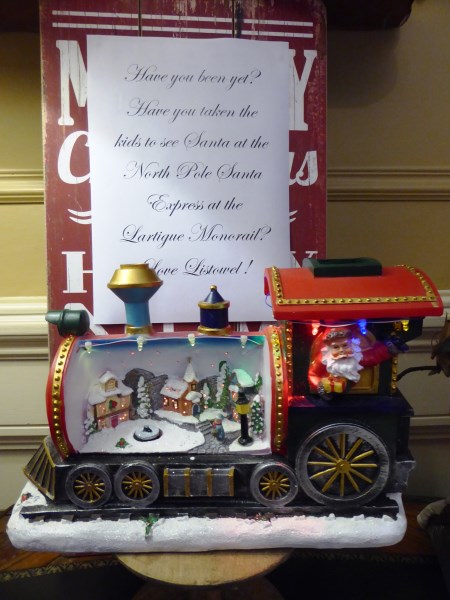 This cute one is in the foyer of The Listowel Arms.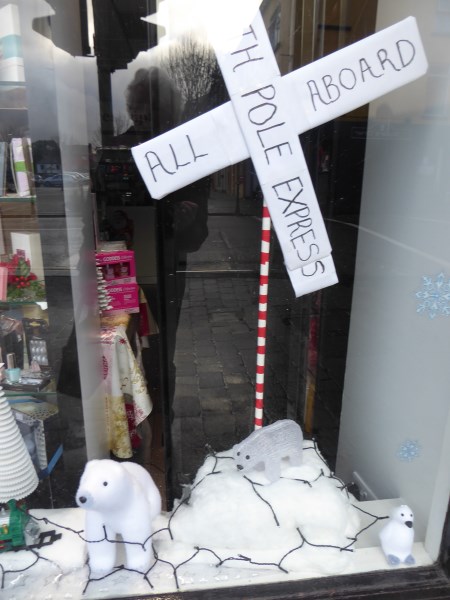 Hartnett's Pharmacy has taken the polar theme a step further. Polar bears, penguins and snow is everywhere. Even the elf has left his shelf for a swing on a snow covered branch.
All part of Listowel polar magic this Christmas 2017.
<<<<<<<


Woodford Pottery


Pat Murphy of Woodford Pottery, Listowel has recently found a whole new seam of inspiration. Here are his latest Christmas creations.