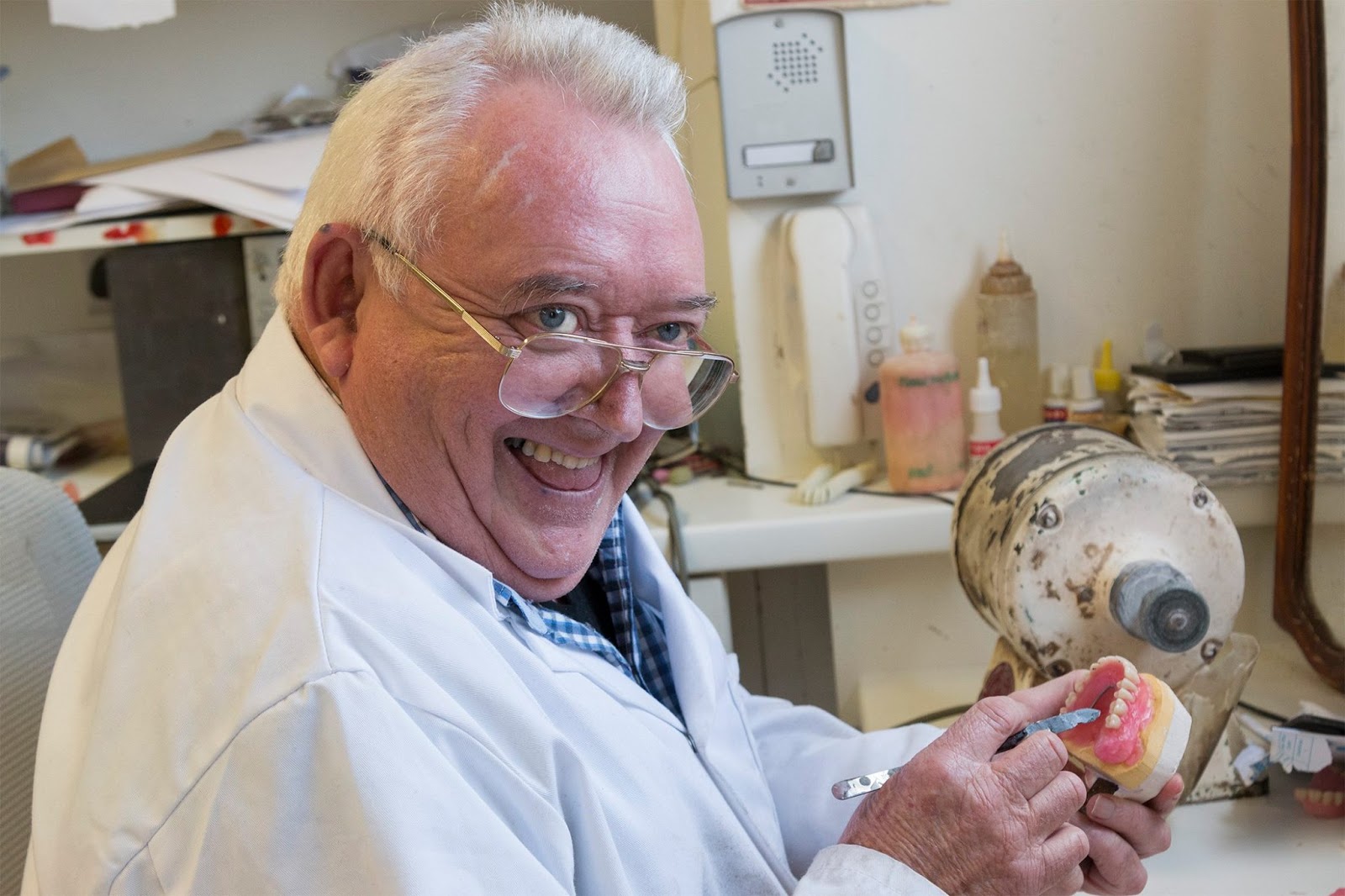 Photo: Joy Buckley of Mallow Camera Club for their People at Work project
<<<<<<<<
Cherry Blossom Time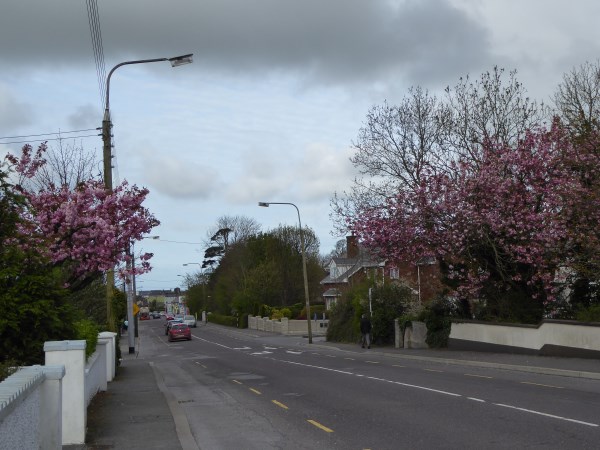 Cahirdown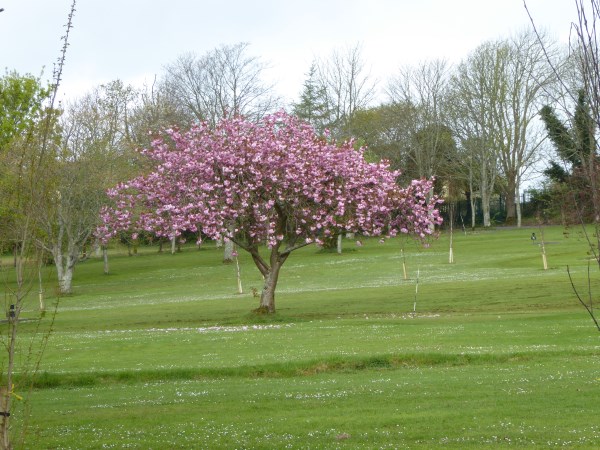 In the Pitch and putt course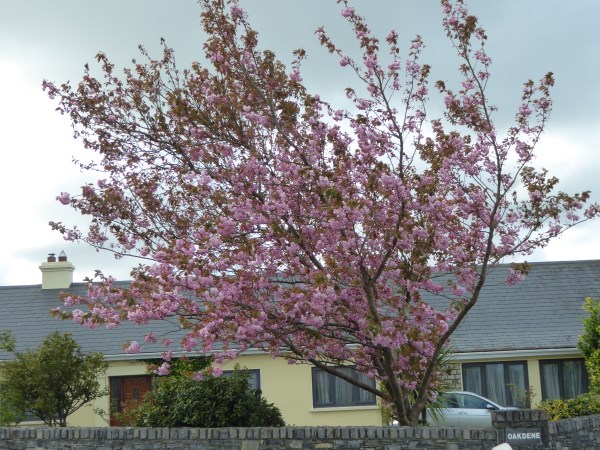 In Cahirdown
<<<<<<<<<
Sunday mass in Ireland in the 1950s


Jim Costello remembers mass in rural Ireland in the 1950s;
At Sunday mass the men wore
their Sunday suits, while the women wore
coats, costumes or dresses.The older men wore hats while the young
people rubbed oil, Brillantine or pomade to their hair. The ladies, as was the
custom then always covered their heads with hats, scarves or mantillas. The
priest had his back to the congregation while he said the mass in Latin and the
altar boys responded also in Latin. The laity took no audible part in the mass
but said their prayers by using their rosary beads. People then conducted
themselves devoutly at mass. The men said their prayers on their rosary beads
and the women read their missals.
Glossary for younger readers
French pommade is a greasy, waxy, or a water-based substance that is used to style hair. Pomade gives the user's hair a shiny, slick appearance, and does not dry it out. It lasts longer than most hair care products, often requiring multiple washes to completely remove.
A Mantilla is a lace or silk scarf worn by women over the head and shoulders.
<<<<<<<
Oops!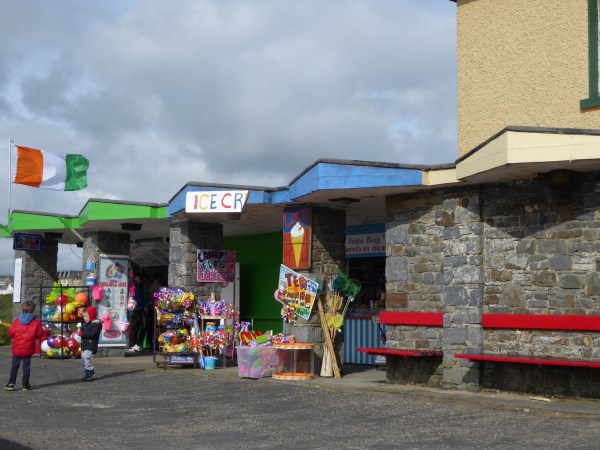 This souvenir shop in Ballybunion had an alternative Irish flag flying.
AND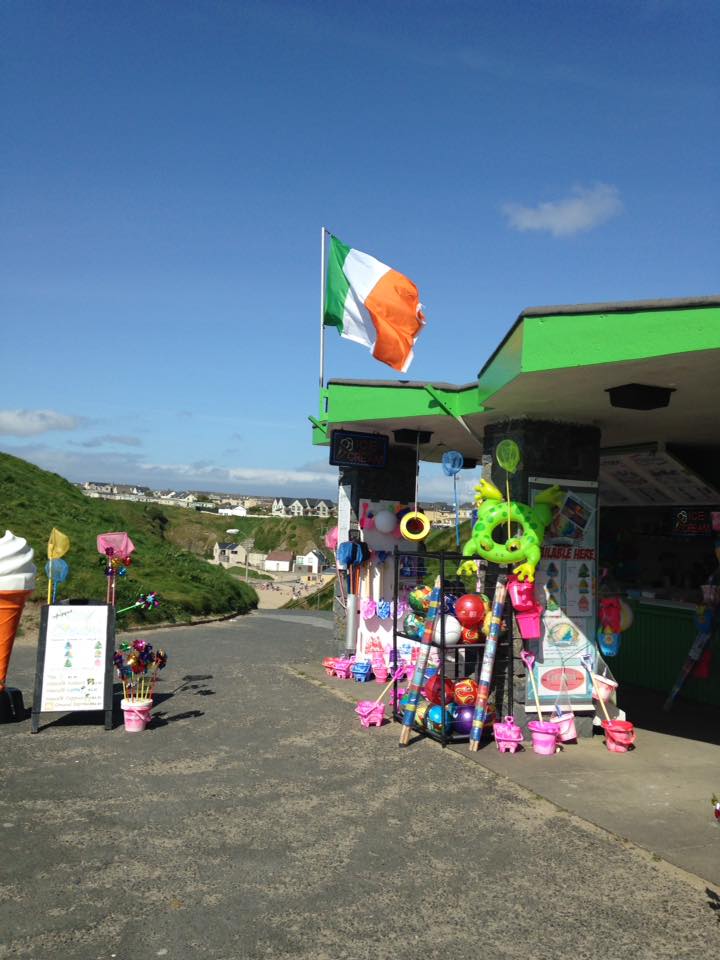 A few days later Jacinta Breen spotted that they had found the right one.
<<<<<
First Listowel Park run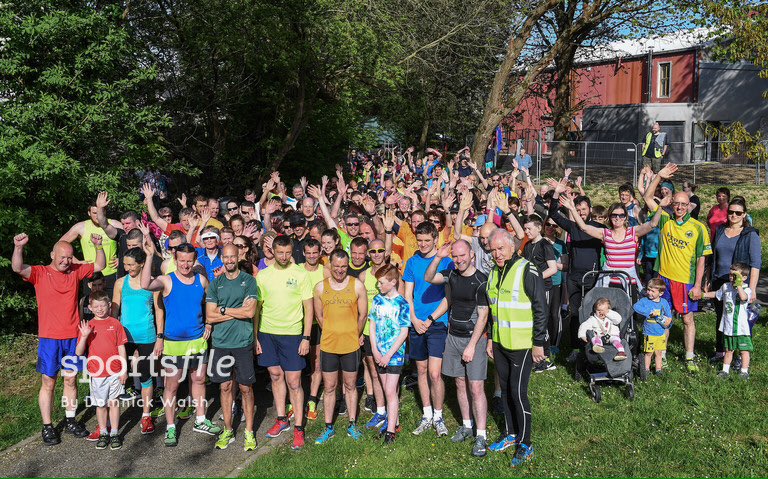 Photo; Dominck Walsh
Park run sponsored by VHi came to Listowel on Saturday April 22 2017
<<<<<<<
Brent Geese over the Shannon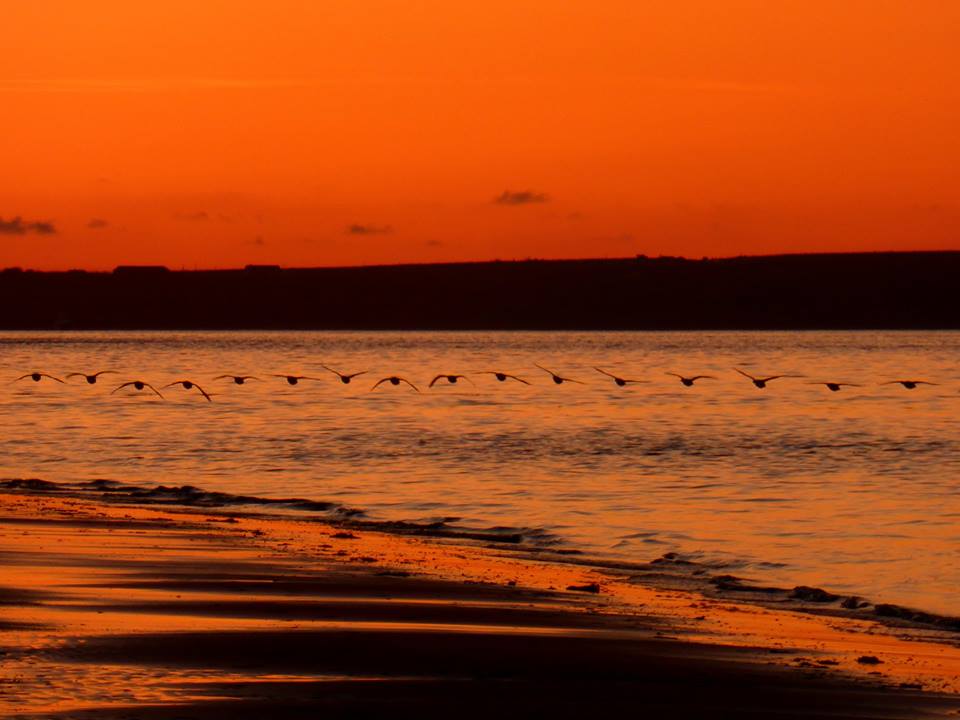 Its Hannon's photo of Brent geese over the Shannon estuary was broadcast on national TV last evening
<<<<<<<<


Fr. John Lucid R.I.P.


Moyvane paid tribute to Fr. John Lucid who passed away suddenly at his Kilcummin home last week.
(Text and photo from Moyvane Village of Facebook)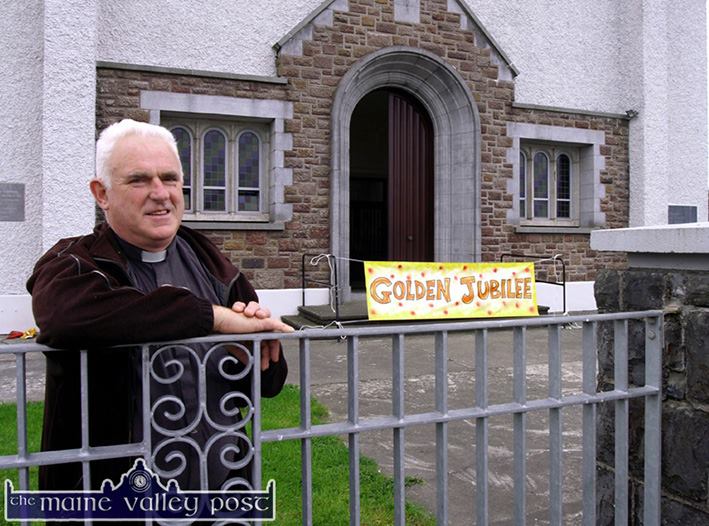 If you don't stand for something, you'll fall for anything.
By Gabriel Fitzmaurice
Fr John Lucid came to serve as Parish Priest of Moyvane-Knockanure in the summer of 2003. His shock of grey hair hid the youthful temperament of a 54 year-old-man full of vim and vigor, a man whose personal motto could well have been "laborare est orare", "to work is to pray", such was the delight he took in getting his hands dirty doing what his beloved Church used to describe in the old catechism as "servile work", work that other priests would leave to tradesmen, labourers and gardeners. He was a popular priest; shy yet comfortable with his parishioners both young and old. He believed when he was appointed to the Parish of Moyvane-Knockanure that he would be the last Parish Priest we would have. He performed his priestly duties ar luas lasrach – at lightning speed. Indeed, he seemed to have two speeds only, fast and faster! And yet he was devout, and his devotion was apparent in his respect for God and God's creation.
His homilies were invariably short and to the point. One of his most touching sermons, which he repeated from time to time, was about the little girl who wondered who the people depicted in the stained glass windows in her local church were; on being informed that they were saints she was perplexed as the word "saint" was new to her. She was puzzled for a while and then, in a moment of revelation, she exclaimed, "Mammy, I know who the saints are – they are the ones who let the light through". Beautiful!
Fr John led his parish through joyful times and sorrowful times. He presided over the celebrations of the golden jubilees of the Church of the Assumption in Moyvane in 2006 and Corpus Christi Church in Knockanure in 2014. It fell to him to officiate at the funerals of Michael Hanrahan and his son Denis, double murder victims, in 2008. He was interested in his parishioners, their sports and pastimes, he was a fair and effective chairperson of the parish school boards, he set up the first parish liturgy group to mention just a few of his many achievements during his tenure as Parish Priest here. When he was transferred to be Parish Priest of Kilcummin in 2015 he left with the goodwill and affection of the people of Moyvane and Knockanure.
He died on the day of Christ's Resurrection having officiated at the Holy Week and Easter ceremonies in Kilcummin. One of his favourite phrases, one he repeated frequently from the altar, was "if you don't stand for something, you'll fall for anything". Fr John stood for the good, the true, the beautiful. He let the light through. Ar dheis Dé go raibh a anam uasal.