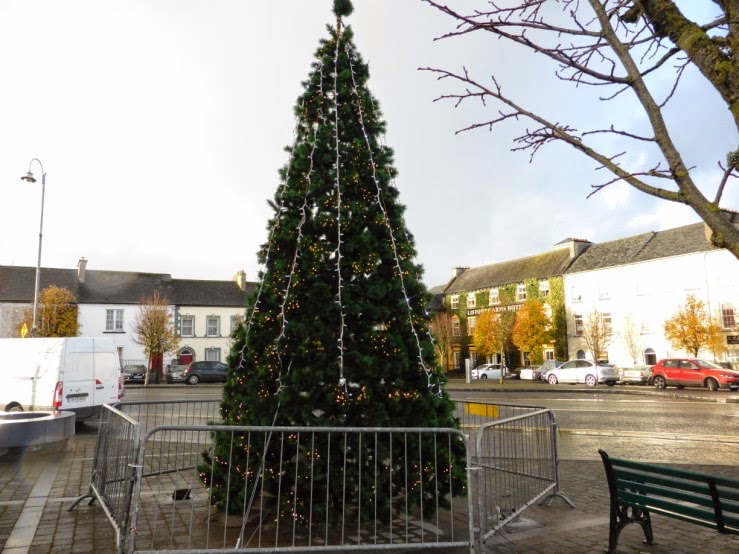 Listowel's 2014 Christmas Tree
<<<<<<<
Listowel Garda Station December 2014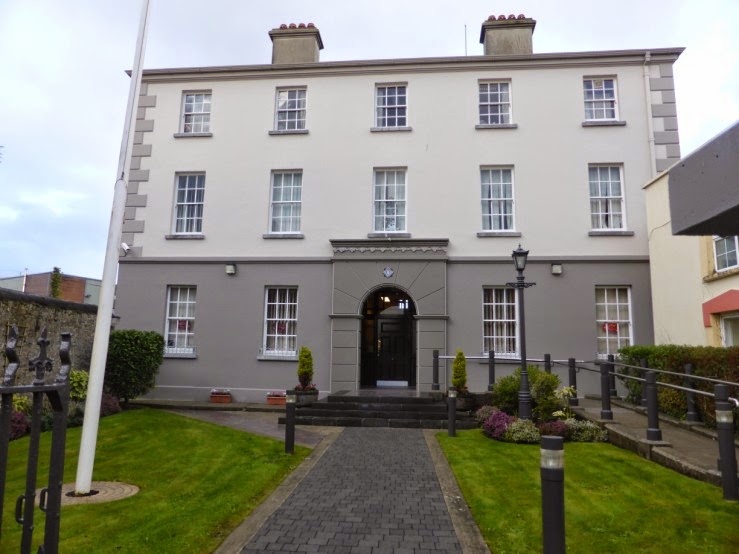 <<<<<<<<
Passing of an Unsung Hero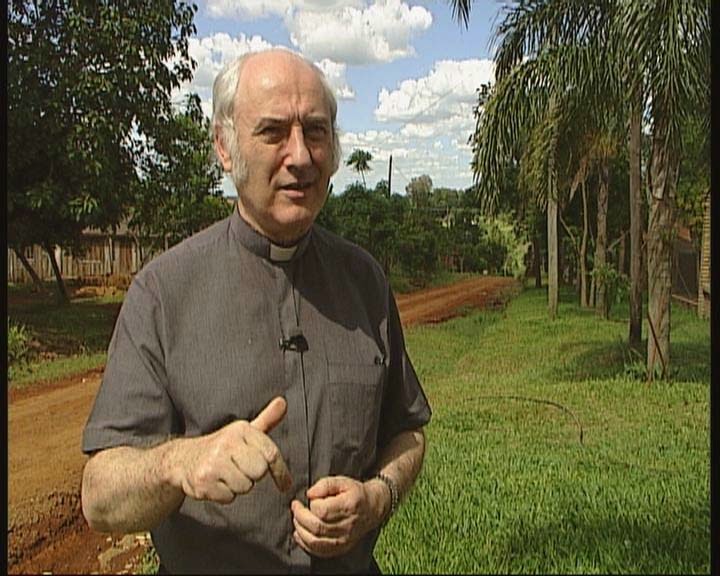 This is Fr. Liam Hayes who passed away recently. He was the son of Mary Nolan of Dromurhur, Moyvane and Paddy Hayes of Cappamore, Co. Limerick.
Fr. Hayes was the founder and administrator of several Cheshire Homes for children and adults with severe physical and intellectual disability in Oberá, Argentina. His passing at the aged of 65 is a huge loss to his family and to these people whom he always treated with dignity and compassion.
Senator Rónán Mullen, who knew Fr. Hayes paid him fulsome tribute this week:
"After studies in UCC where he was Student Union President, Fr Hayes went to Maynooth and was ordained a priest for the Divine Word Missionaries.
In the mid-1980s, he travelled to Argentina to do parish work in the province of Misiones in North-Eastern Argentina, where he would spend the rest of his life.
In Misiones he came across many children and adults with physical and intellectual disability who were severely neglected.
Some were abandoned and some were with family members unable to take care of them. Fr Hayes had sleepless nights about this.
His religious order and the local bishop gave him permission to work full-time in caring for these abandoned people.
This led to his foundation of several Cheshire Homes, places which he once described as 'centres of prayers and centres of care'.
"They were certainly places where some of the world's most forgotten people were loved for themselves,"
….
Fr. Hayes was helped by many people at home and abroad in his mission and he welcomed people of all creeds to be part of his work.
"Former President Mary McAleese and various government ministers from Ireland also visited over the years and the Irish State was generous in providing capital towards the development of the homes along the way.
Many people in Ireland and Britain raised money in their parishes and elsewhere towards the running costs of the homes.
In recent years, the importance of the homes and of Fr Liam's work was recognised in Argentina and there has been increased support from within Argentinean society.
Senator Mullen recalled, "Fr Liam was fully committed to his work in Argentina but leaving Ireland was hard for him too. He missed the simple things like the feel of the local newspaper in his hand and the sweets or foods that you could only get in Ireland."
Leaba i measc na naomh dá anam uasal
<<<<<<
Cork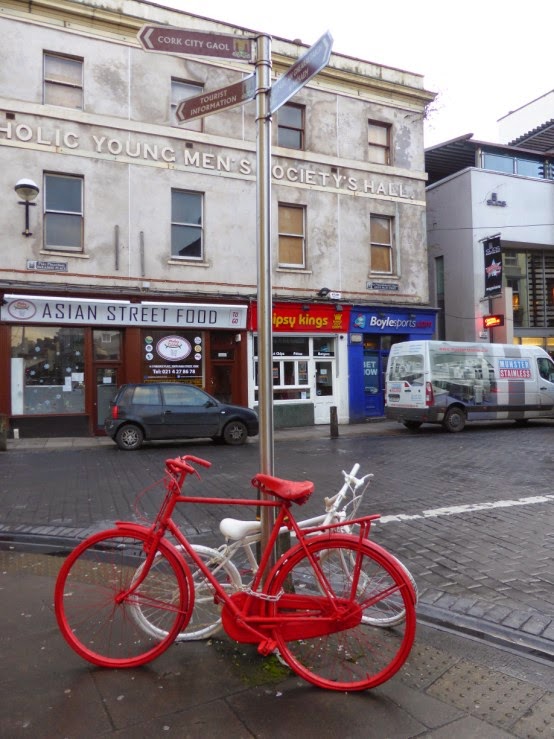 Spotted at the corner of Castle Street.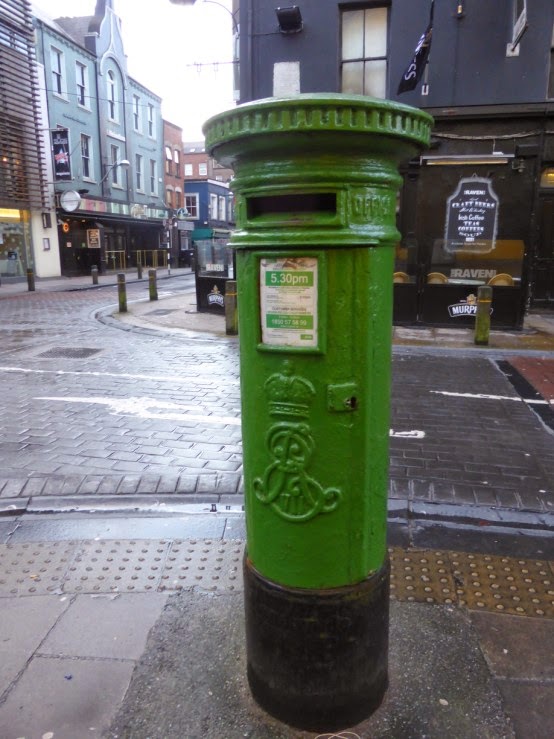 I hope they never get rid of these old pillar boxes. They are so classy by comparison with modern post boxes.
<<<<<<
In Cork's English Market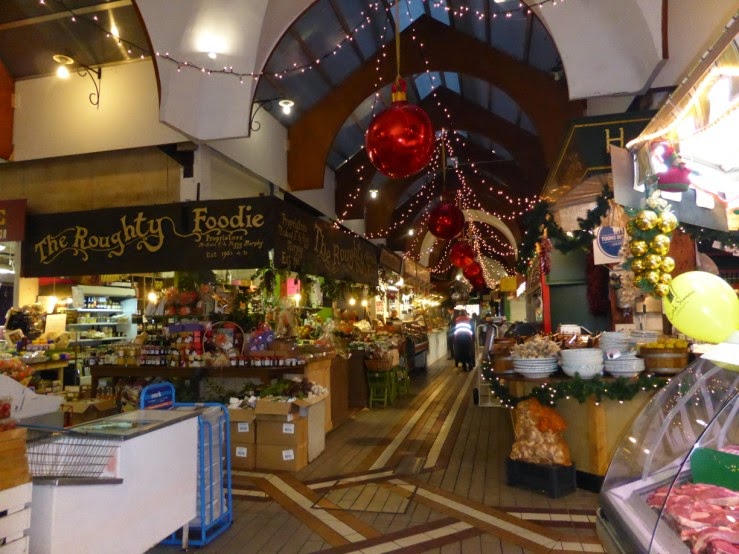 The market was a buzz with activity on the day I visited. It was early in the morning and the traders were setting out their stalls for the day. I was struck by the camaraderie and banter among the neighbours. It must be so much nicer to work here where you are surrounded by other stall holders than in a shop on your own.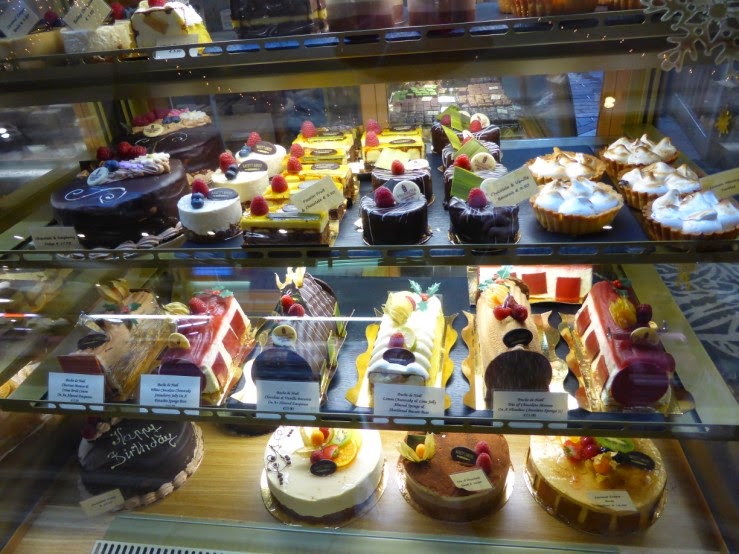 This inviting array of confectionery is on a stall new to the market. Hassett's Artisan Bakery from Carrigaline are now in the market. In case you missed this piece of news, Jacobs have this year removed the jelly star biscuit from their Afternoon Tea tins. The jelly star was everyone's favourite biscuit and was eagerly awaited by people at Christmas time. The good news is that Hassett's make a jelly star biscuit even tastier than Jacobs and you can now buy tins of jelly stars in Cork's English Market.
The vaulted ceiling, the Farmgate Café and the fountain are all landmarks in this popular area of town.
<<<<<
KDYS Nativity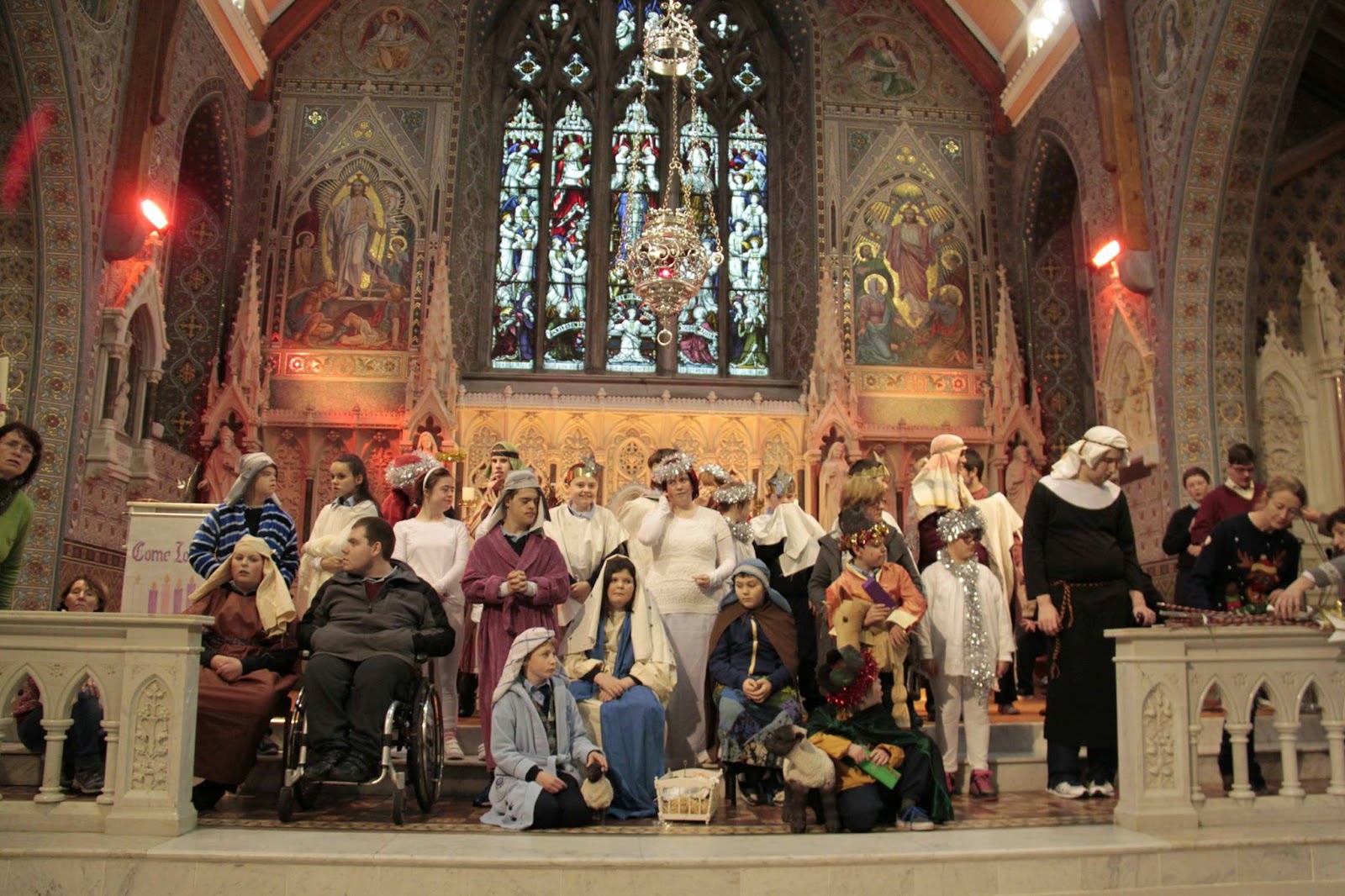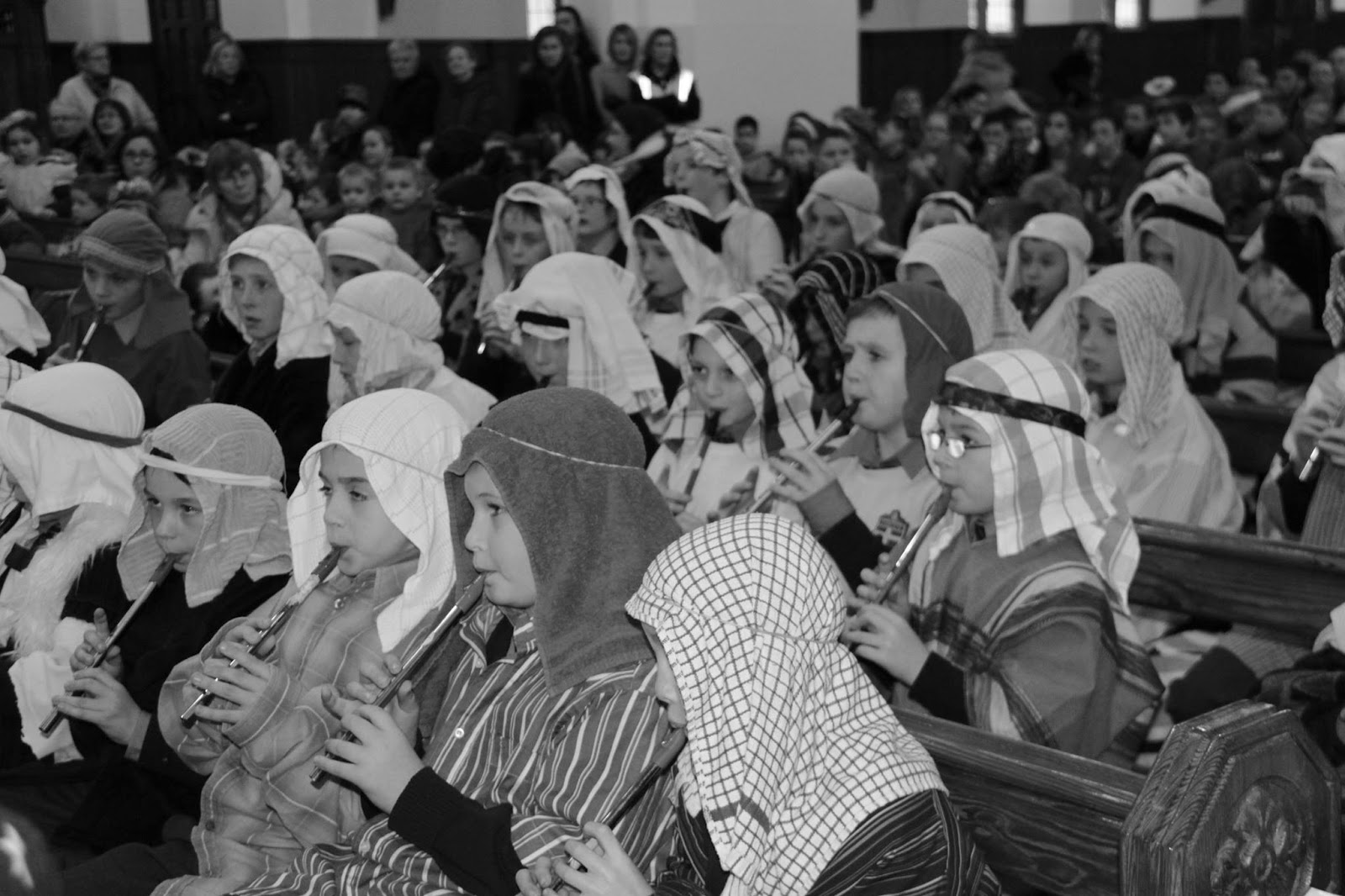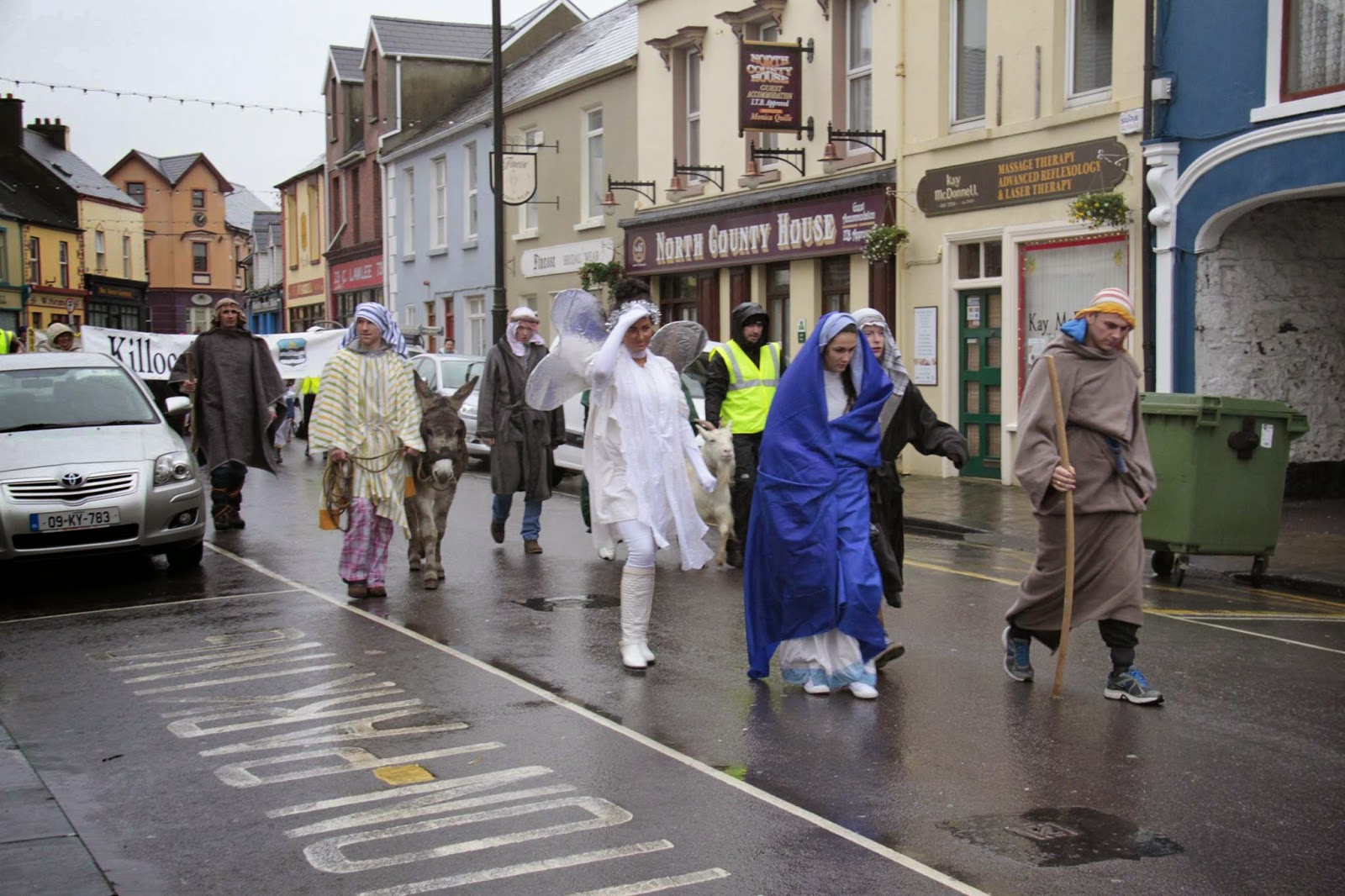 KDYS posted these and some other photographs of their Nativity Parade 2014.