Photo: Chris Grayson
<<<<<<<<<<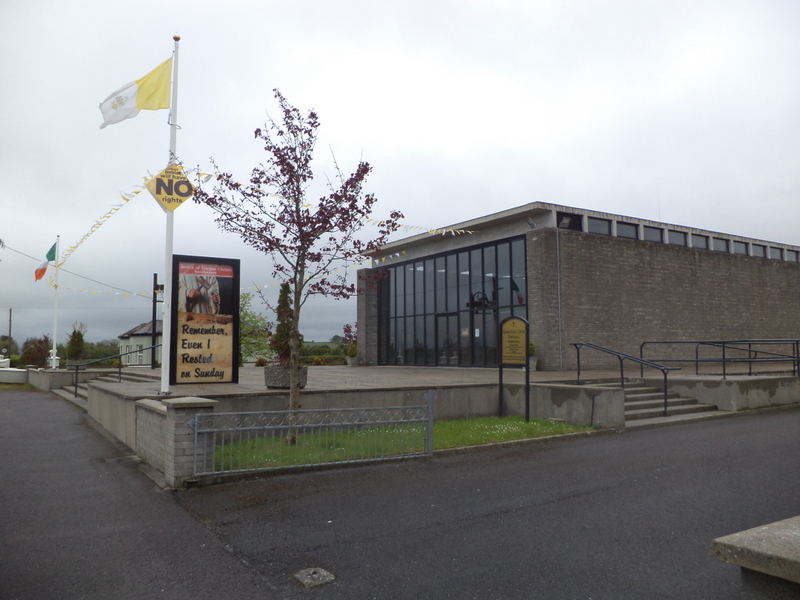 Knockanure parish church in May 2018
>>>>>>>>
First Communion, Knockanure May 2018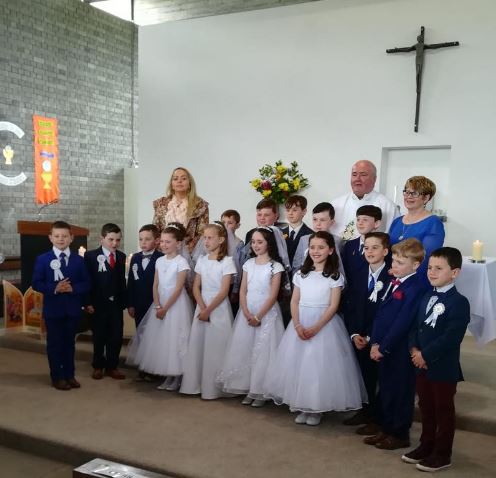 <<<<<<<<
Boyhood Friends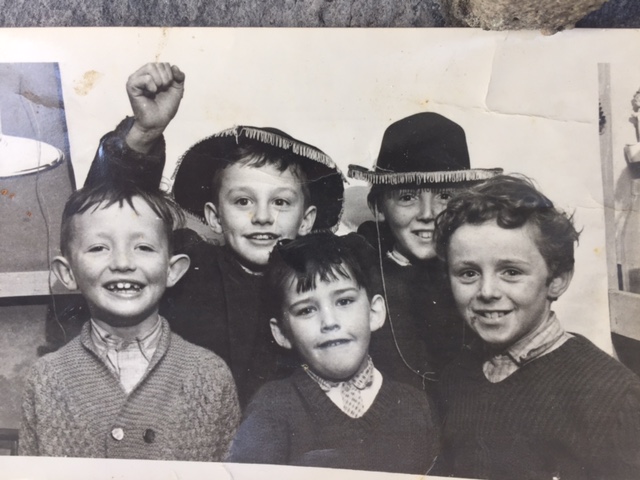 Martin Griffin gave me this old photo to share with you.
In front; Billy Dore, Dominick Scanlon and Richie Chute R.I.P.
Back Buddy Jones and Frank Chute
<<<<<<<<
Convent Chapel May 2018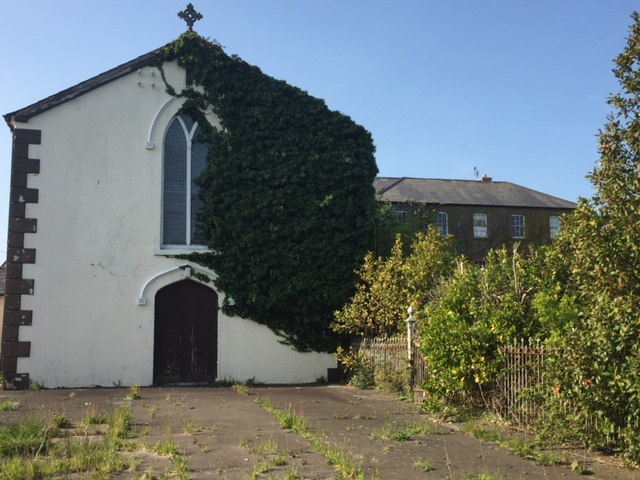 <<<<<<<
R.I.P. Fr. Roger Duggan
Last week I attended the funeral mass of Fr. Roger Duggan in St. Mary's Listowel. It was a small funeral, because, in the words of Fr. John Fitzgerald who celebrated the mass, Roger had become a Kerryman only recently.
Fr. Roger was far from "unknown" and during his life he had travelled and served and sang and had many adventures.
As was fitting for a man who loved music his funeral mass featured some of the most heavenly music I have heard in St. Mary's, Listowel.
So who was this gentle holy man?
Fr. Roger Duggan was the only brother of Una Hayes, whom I have come to know through our both belonging to the Knitwits knitting group.
Una and Roger were born in Wales to Irish parents. They moved to Birmingham and it is here that Roger and Una grew up.
Roger worked in Wales, in England and eventually in Australia. His cv is very diverse. He worked in taxation, in sheep shearing, in the hospitality industry and in railway building.
Eventually this very intelligent and well read man decided on a life in the religious order of Missionaries of the Sacred Heart. He was ordained in 1993 and spent his life in ministry in Australia.
When he retired, he relocated to Cork. He took up a new role as chaplain to the local convent and he helped out with the work of the parish.
When he fell into ill health it was decided that he would be happiest nearer to his beloved Una and her husband Liam and so he spent his last years being well looked after in Oaklands Nursing Home.
May he rest in peace
<<<<<<<


Doran's Pharmacy, Listowel opening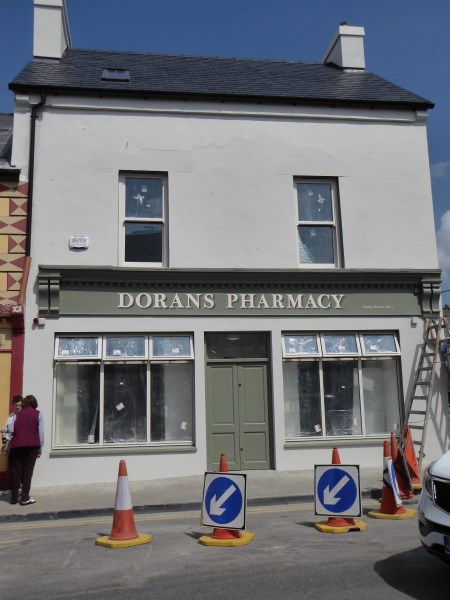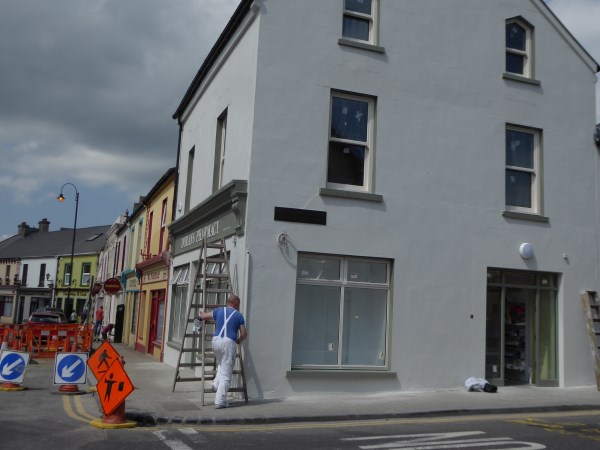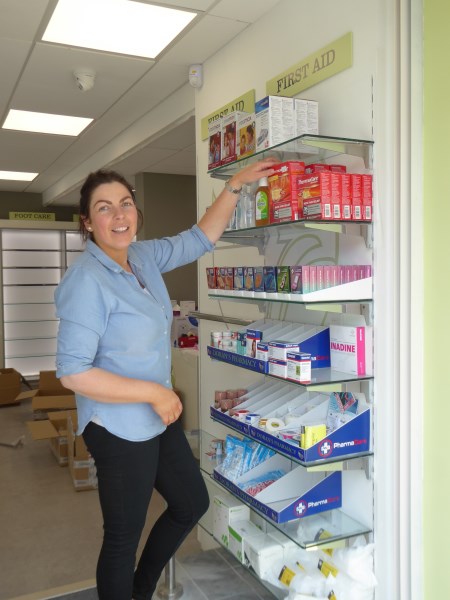 I disturbed Norma and staff as they put the finishing touches to her new shop. Outside, the final brush was being put to the paint.
<<<<<<


Things ar Hotting up in the Writers' Week office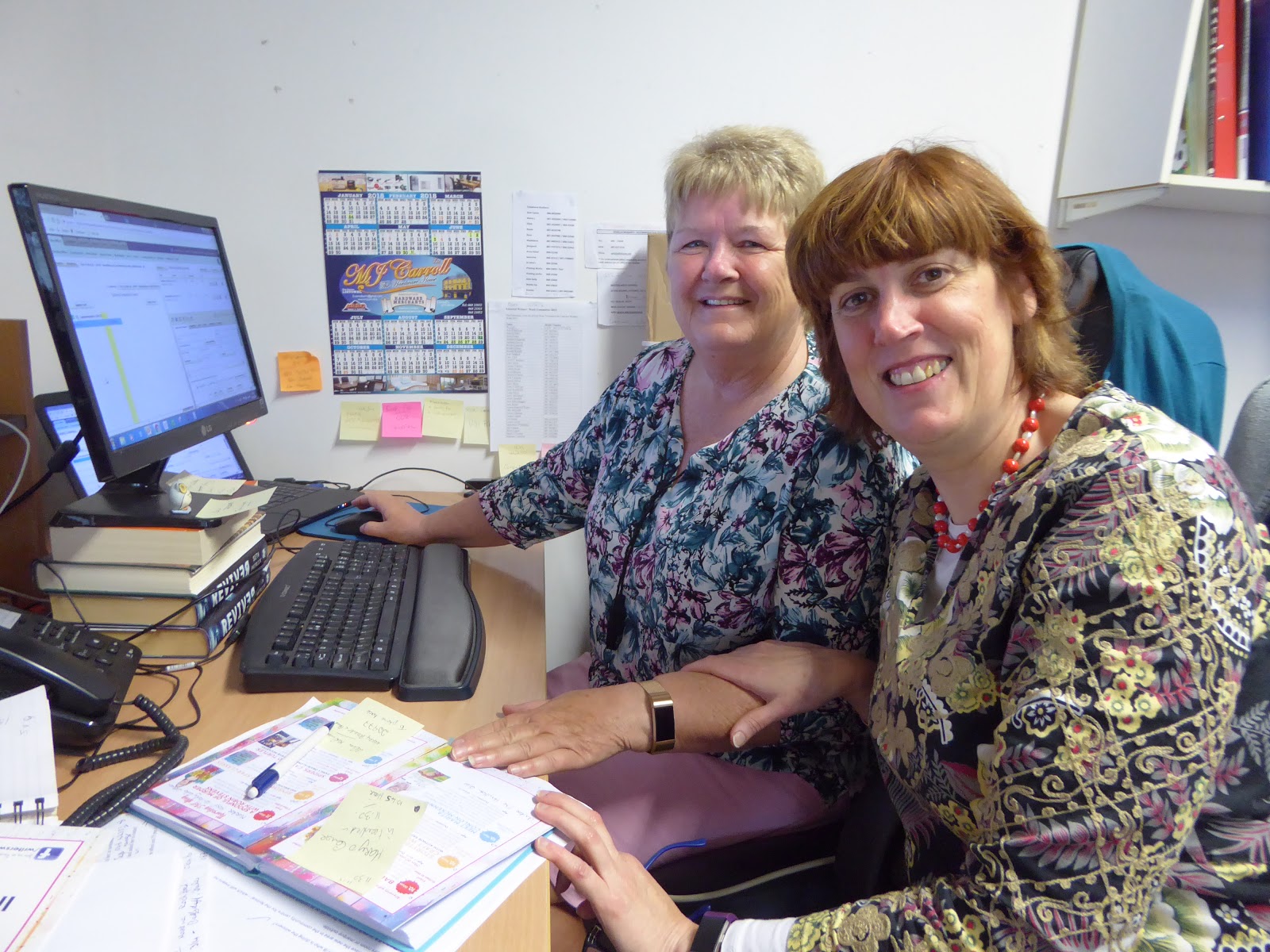 All hands on deck, shoulders to the wheel and noses to the grindstone. Writers Week 2018 is 2 days away.


<<<<<<<

Nathan Carter meets a Star and her husband