Running with Team Kerr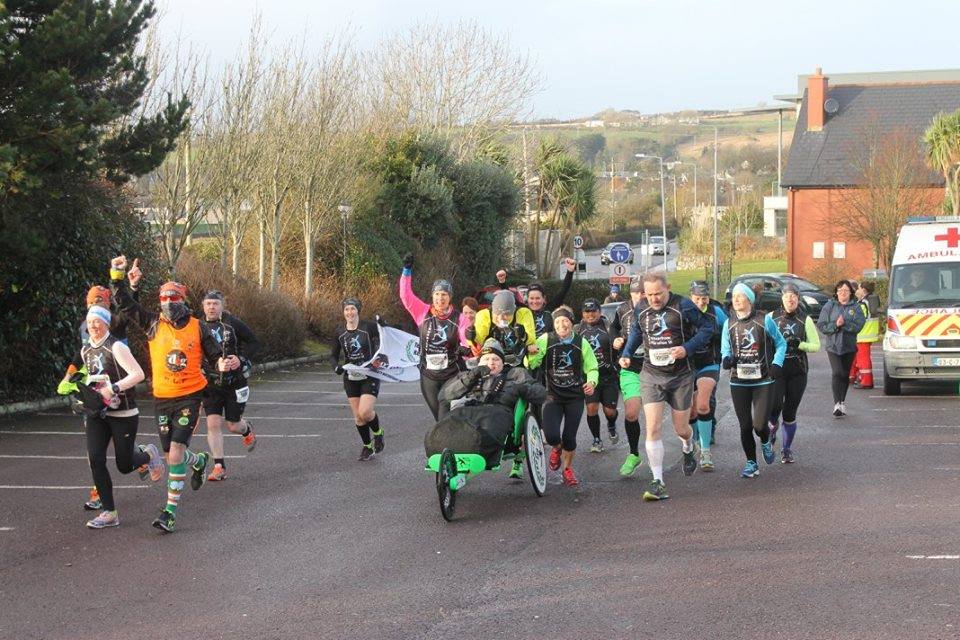 Team Kerr on the road on one of their many marathons.
Here is the back story as told to Fiona Bugler of Runners World;
Running enriches the lives of most who take it up. But for the Kerr family, from County Down in Northern Ireland, it has brought about a transformation – helping them through some dark times and creating many good ones.
David and Sandra Kerr's 18-year-old son, Aaron, was born with cerebral palsy, epilepsy, renal failure and a rare chromosome disorder. 'His complex condition means his mobility and opportunities in life are restricted,' says David. It also required Sandra, 44, to be at home as Aaron's full-time carer – a tiring and challenging role that often left her feeling isolated.
In October 2010, Aaron, then 13, needed a kidney transplant to save his life. David was a match. 'I didn't even have to think about donating my kidney,' says the father of two. (Aaron's sister, Holly, is 20.)
Both David's and Aaron's operations were a success but it was a traumatic time for the whole family. 'David and I have been married for 21 years and we have always had each other to lean on in difficult circumstances,' says Sandra. 'But this was very different. For the first time, I felt alone, with no-one to support me. I also felt bad that I couldn't be there for David because Aaron needed me with him.' (The two were in different hospitals for their operations.)
A year later, with Aaron growing bigger and his needs as great as ever, Sandra suffered what she says was something like post-traumatic stress disorder. 'It was the lowest point of my life,' she says. Her GP recommended she try the gym. 'I found that I loved it, especially the treadmill. I'd put on music and switch off from the stress. I built up the miles quite quickly.' She and David also swapped roles, with Sandra going back to work and David giving up his job as a courier to become Aaron's full-time carer.
The rest of the Kerr story is on Runner's World.
The short version is that both David and Sandra got the running bug. They fundraised and bought a special chair for Aaron so that he could "run" with them . They met The Kerry Crusaders who were only too willing to help them push the chair some of the way. This partnership is proving enjoyable and beneficial for everyone. They are now all part of the inclusive running movement.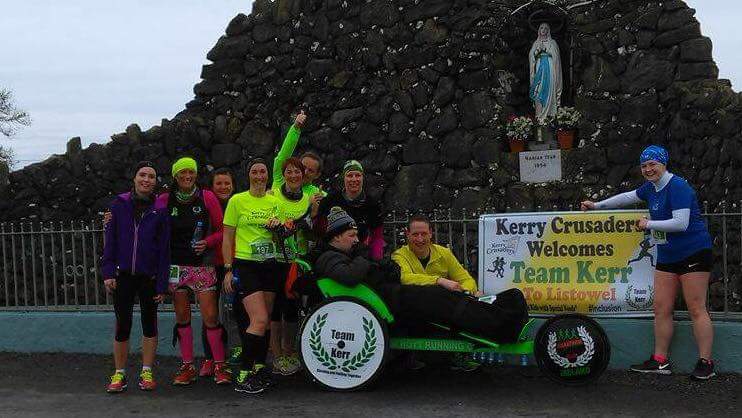 Team Kerr with some of their Crusader friends in Listowel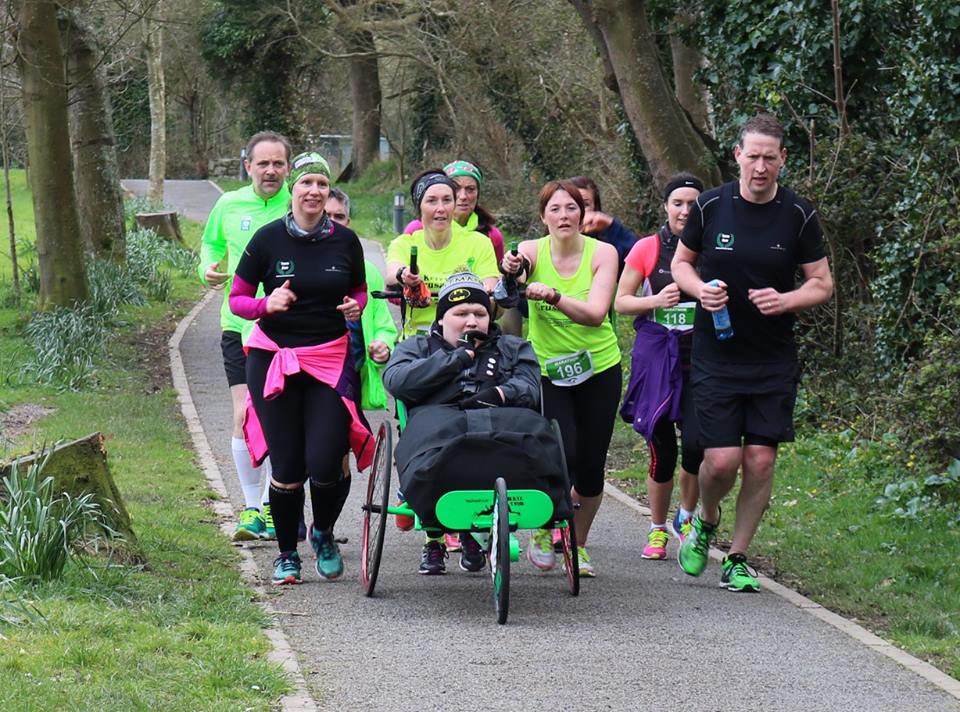 Running through Listowel town park during the recent Listowel marathon.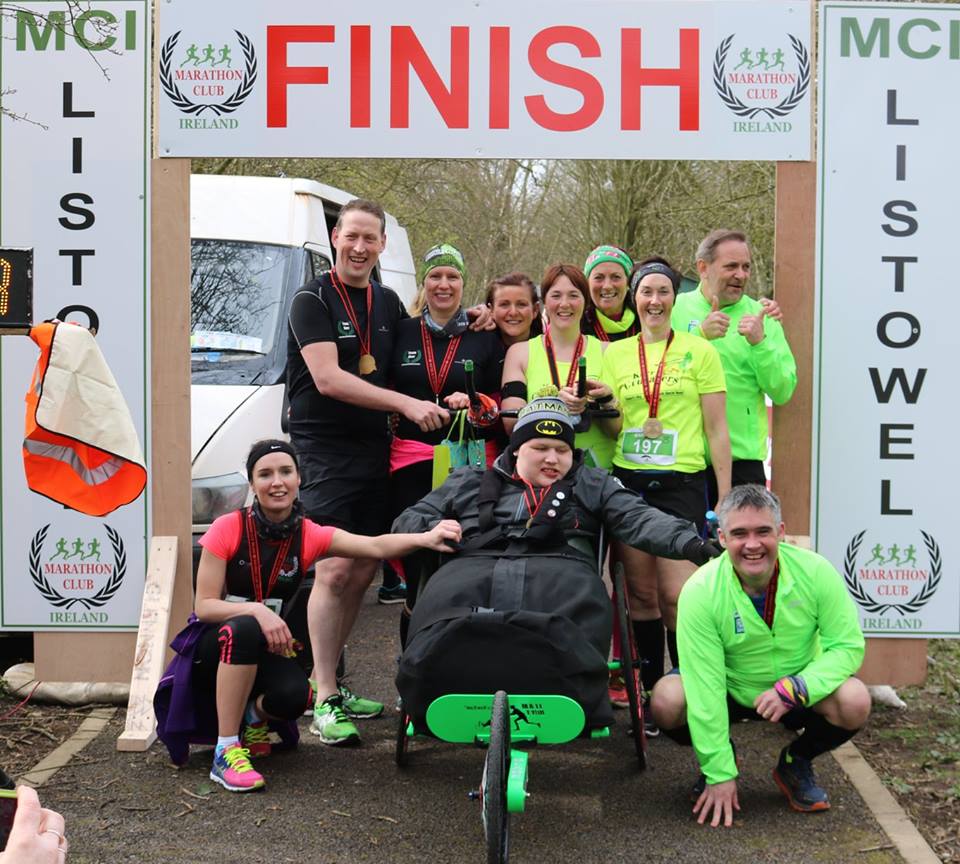 Everyone's a winner
<<<<<<
Some people who attended Ard Churam official opening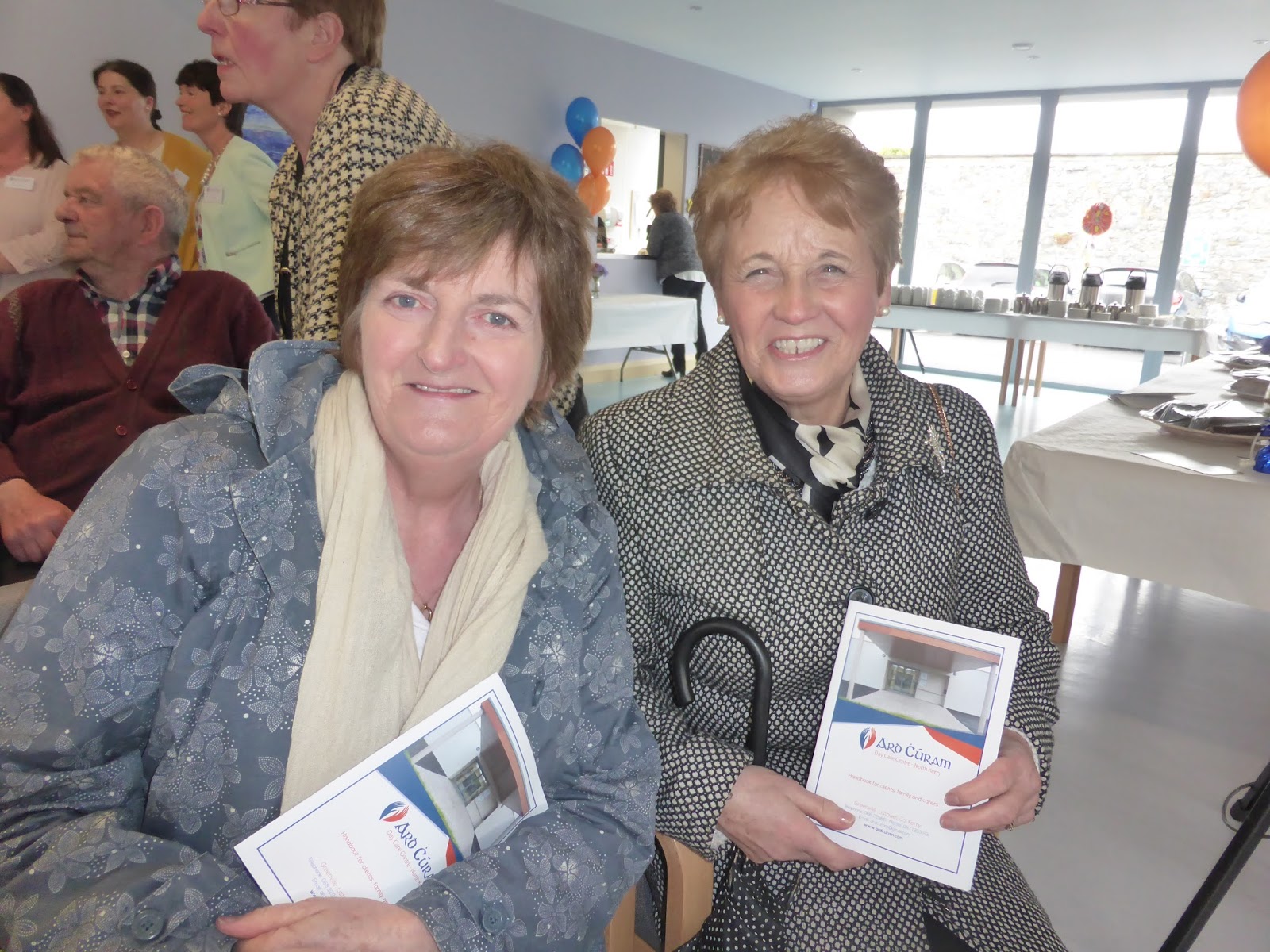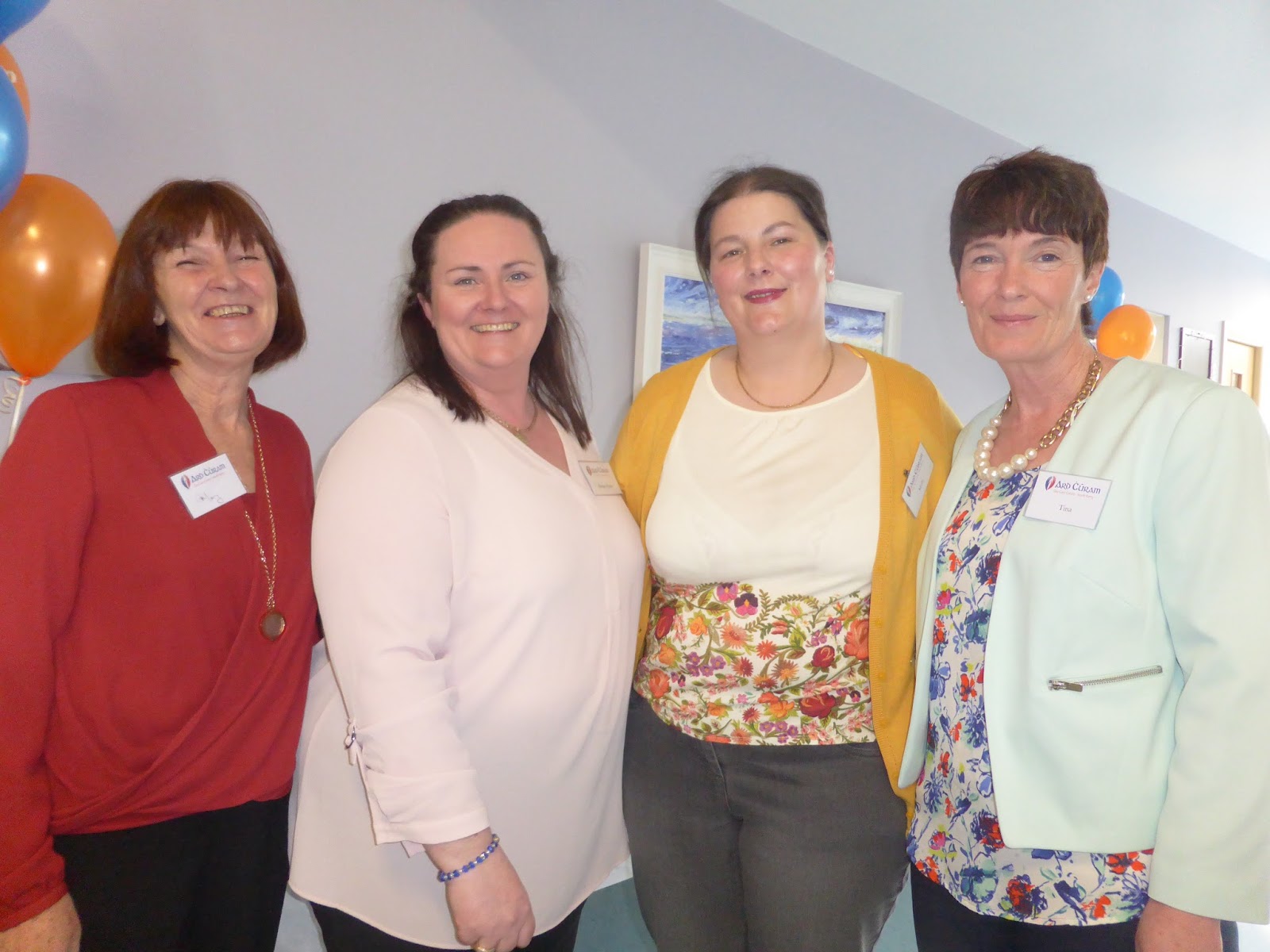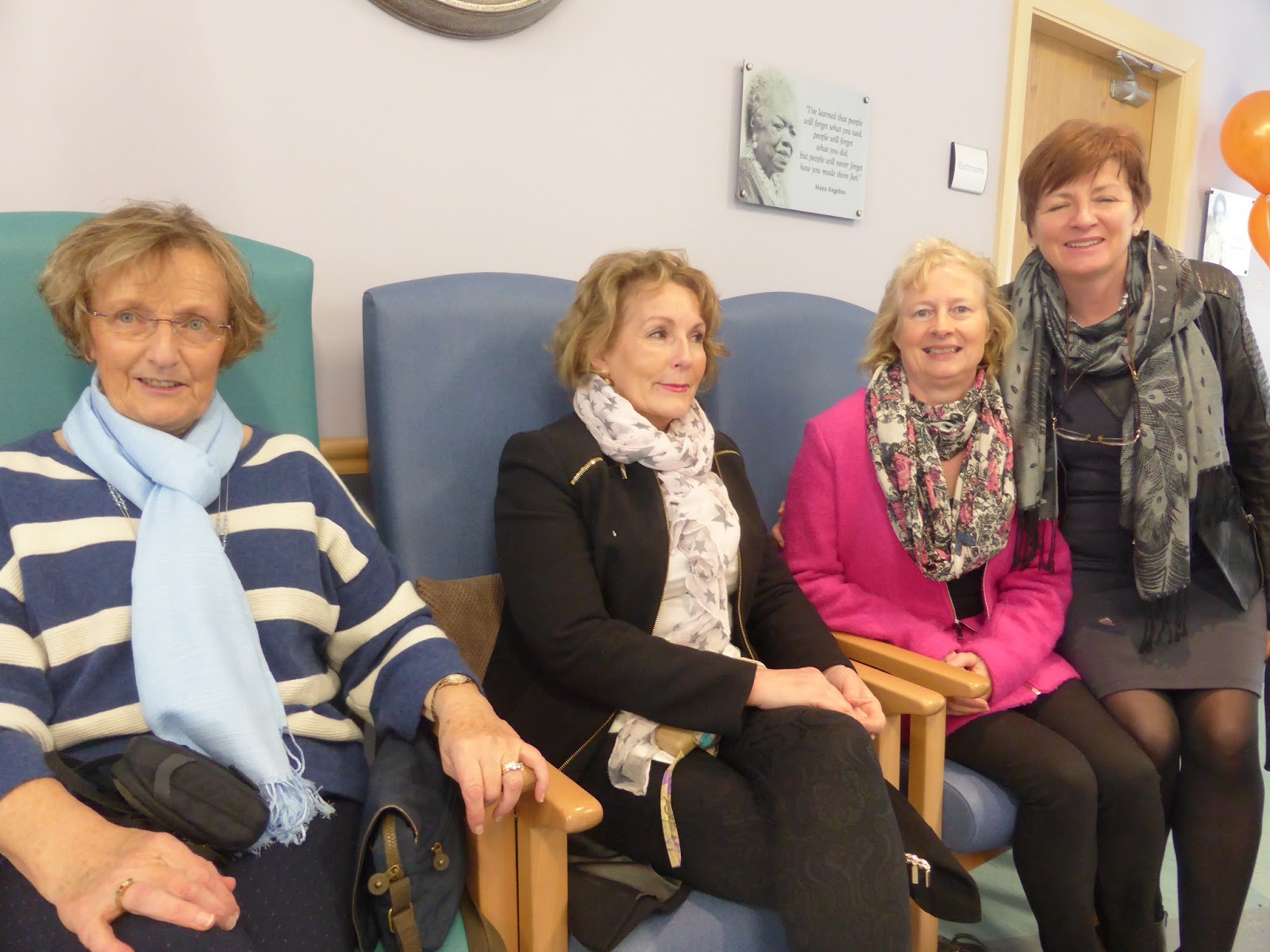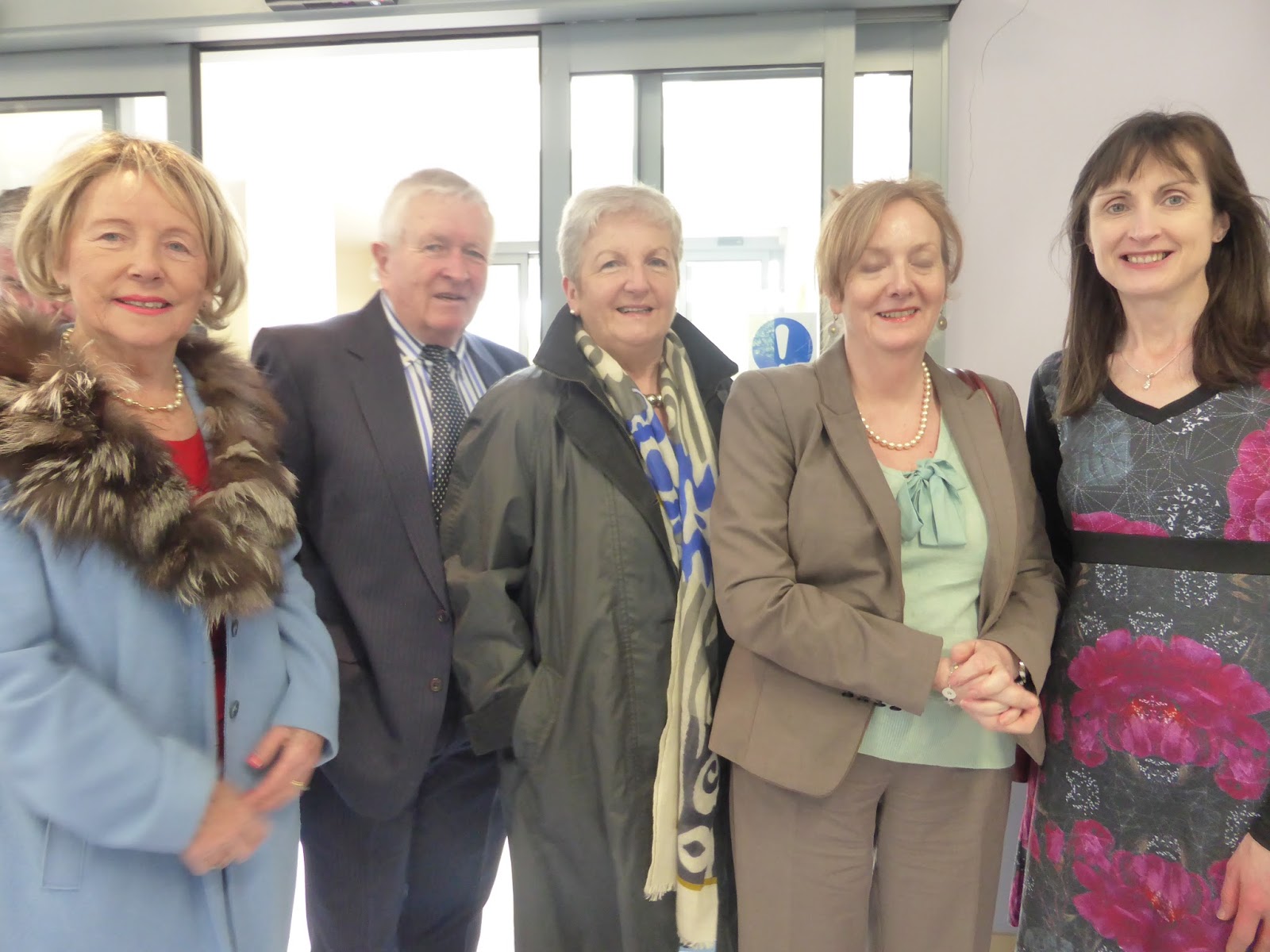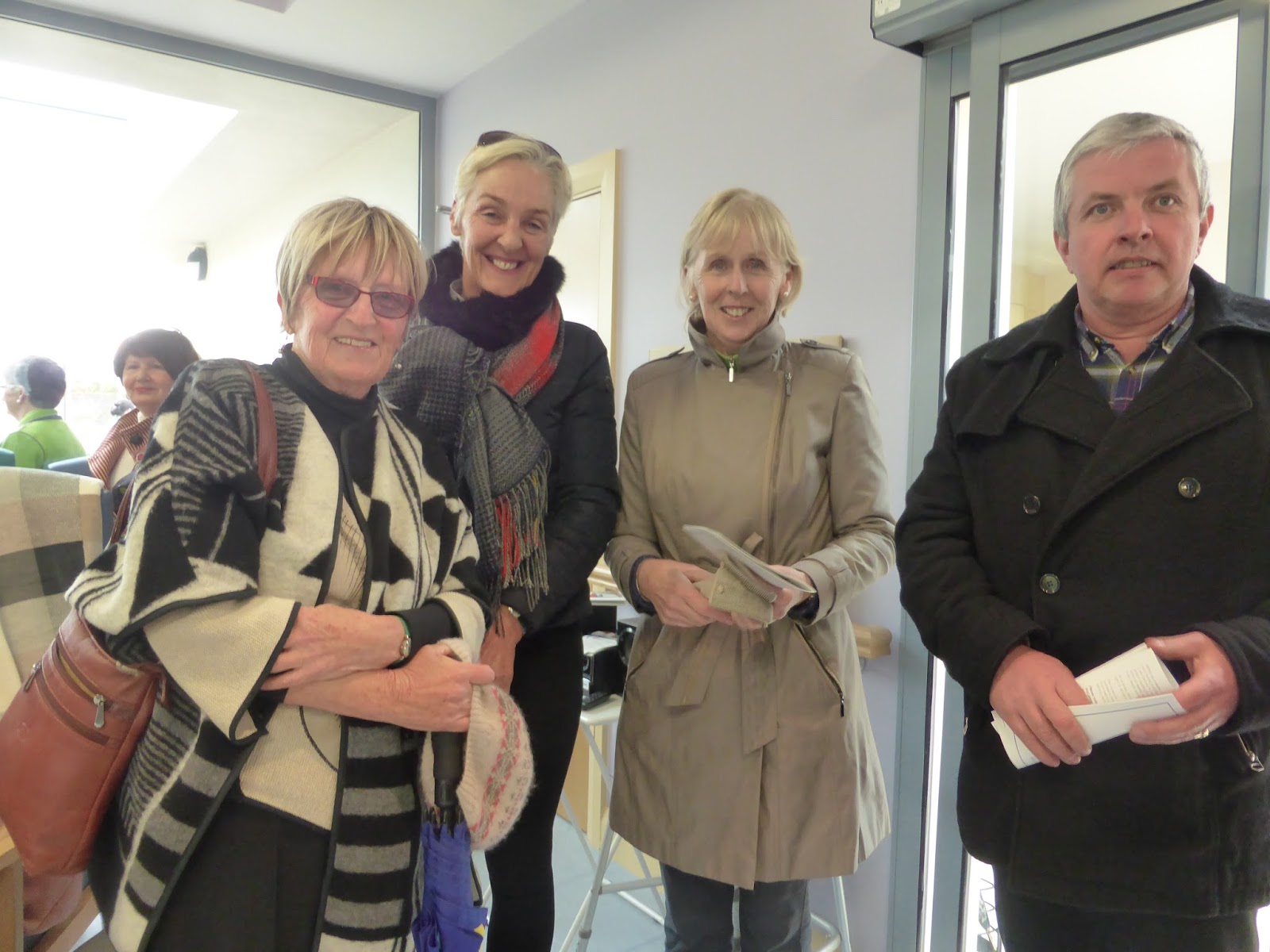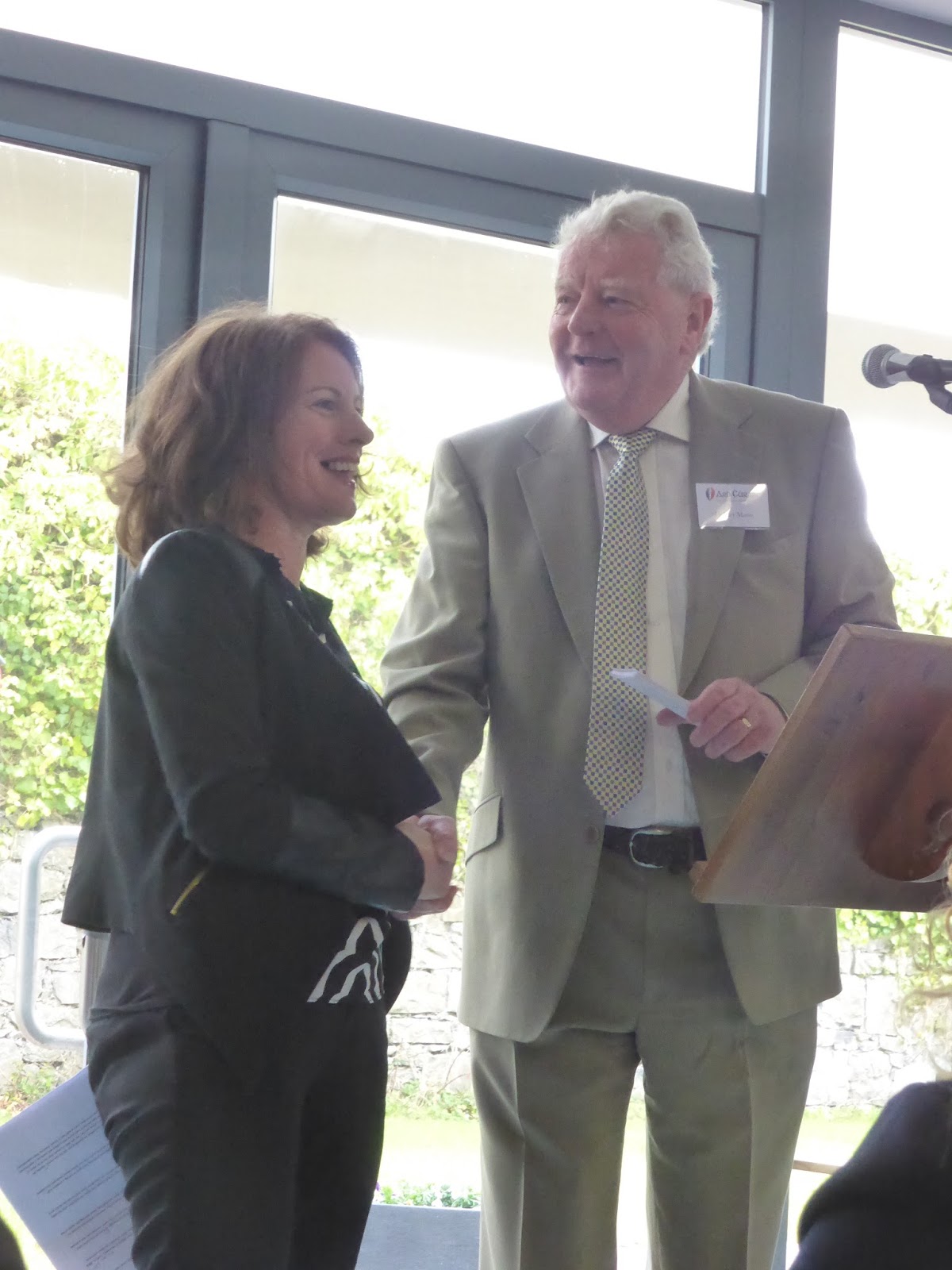 <<<<<<<<
A Fr. Griffin from Listowel
Irish Examiner Saturday, 27 January, 1894; Page: 8
A KERRY Missionary. Among those selected by the Holy Father to go
forth during the present year to preach the Gospel in foreign parts,
is the Rev Thomas Griffin, a young Kerryman, who comes of a family
which have given many faithful and zealous servants to the Church.
Father Griffin, who is a son of Mr Jeremiah Griffin, formerly of
Listowel, and late of Queenstown, was educated at the College of the
Pious Society of Missions (to which Order he belongs) at Rome, where
be was ordained last autumn, and had a most successful collegiate
career, acquiring in addition to the indispensable classical and
theological curriculum, a thorough knowledge of French, Italian,
Spanish and Garman, which he speaks with fluency and ease. In addition
to his linguistic accomplishments, he is also a skilful musician, The
rev gentleman, whose family on the maternal side hail from Finuge,
Listowel, sails from Genoa next week for Monte Video, South America,
and will be absent from home five years. Lately while on a visit to
his parents in London, he did duty at the Italian Church, Hatton
Garden, to the congregation of which be endeared himself during his
short stay amongst them by his humility and gentleness.