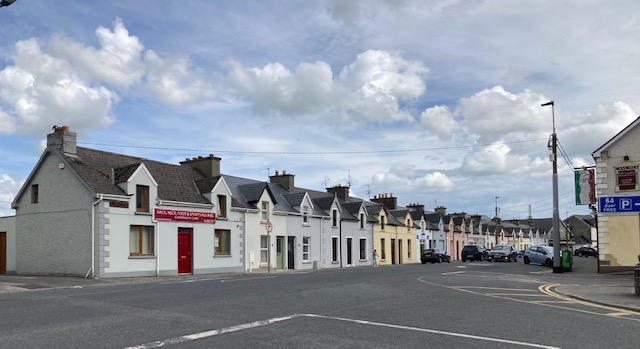 William Street Upper in July 2023
<<<<<<<<
A Corner Reconfigured
Work on our new relief road involved knocking the wall at the John B. Keane Road side of the Sluagh Hall. It is now being rebuilt.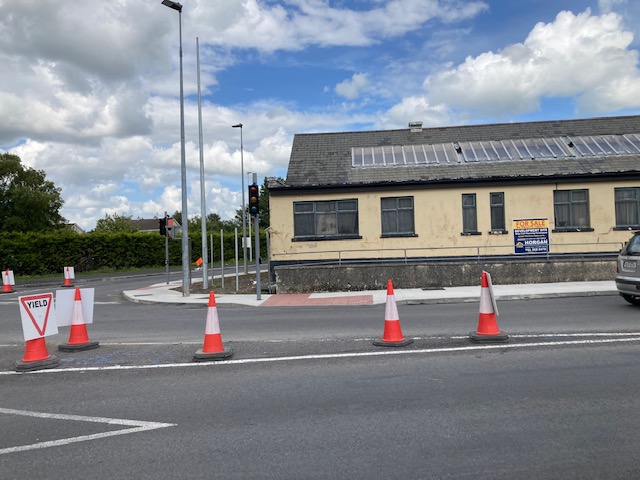 Sluagh Hall, July 2013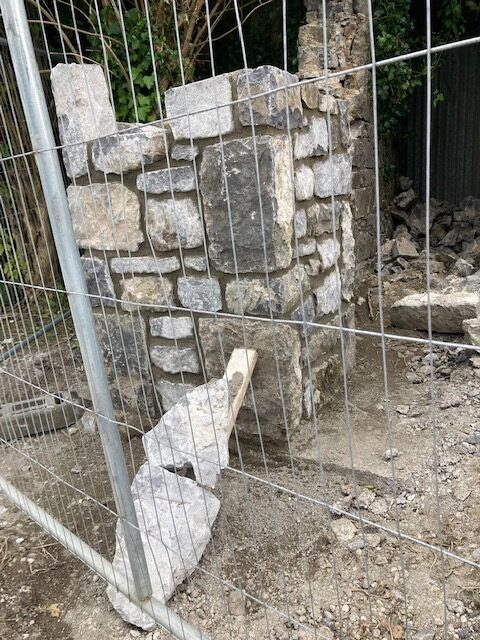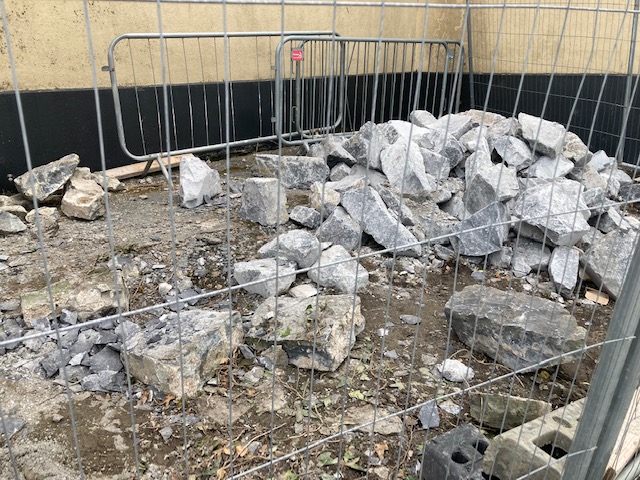 <<<<<<<<<
Martin Chute, Mr. Signs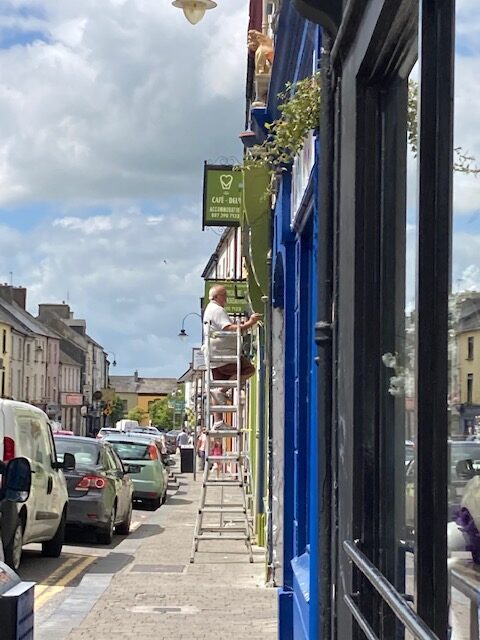 I was walking down Church Street when I saw my favourite signwriter at work.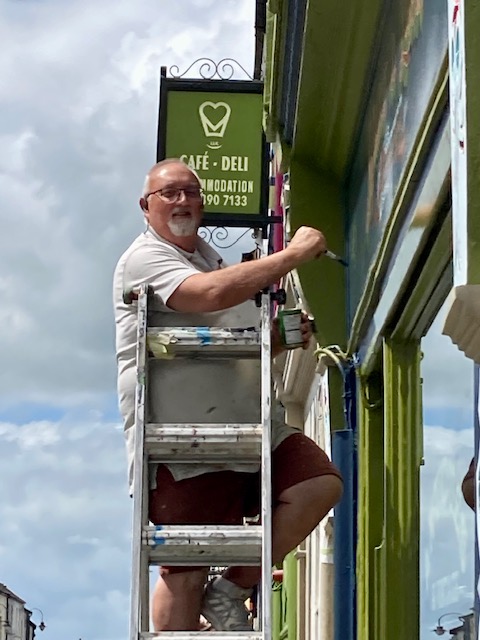 Martin isn't much into family history but he told me that Jed is the man with all the Chute stories.
Here's one;
The Chutes came originally from Jutland where they were Juts. By a long process some of them made their way to the UK and then to Ireland. It's the UK branch that this story is about.
Jed told me that Chaloner Chute, the head of the English branch of the family, was a man of substance, a parliamentarian and a country gentleman. His estate adjoined the the property of Jane Austen who lived with her parents in the vicarage. The Chutes and the Austens rode to hounds together and engaged in other country pursuits.
Jane Austen wrote a story about an adopted child. This story is thought to be based on a member of the Chute family.
<<<<<<<<<
More from The Fuchsia Centre Opening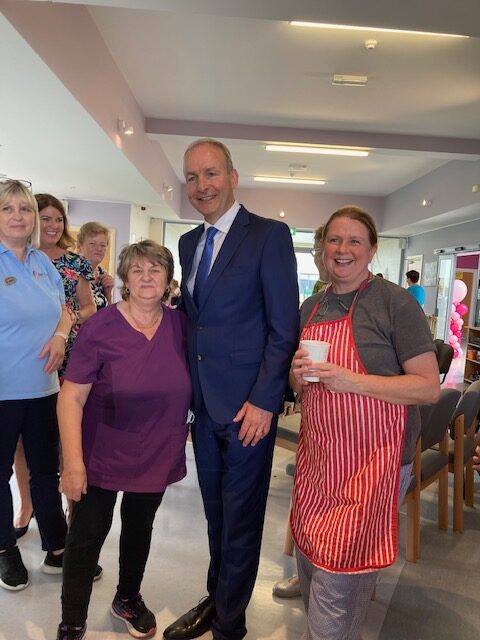 Christina Enright and the Tánaiste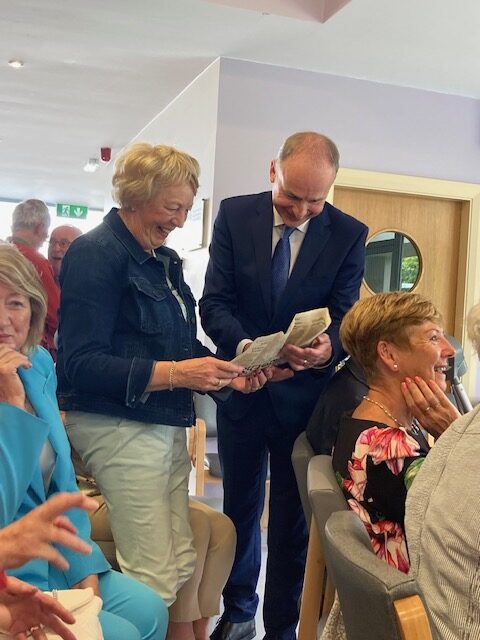 I don't know what this was about but Micheál was very interested in it anyway.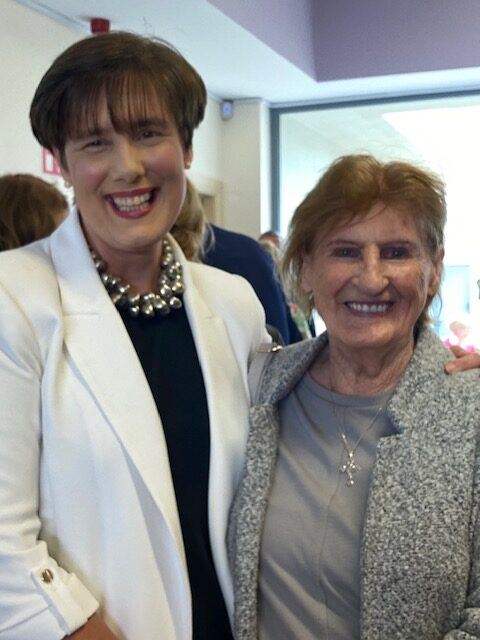 Norma Foley and Mary Dee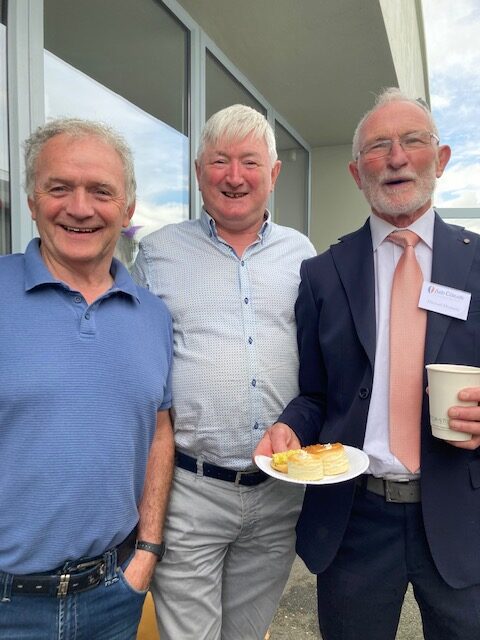 Three men and a plate of food; Robert Bunyan, Con Kirby and Mike Moriarty.
Enjoying the craic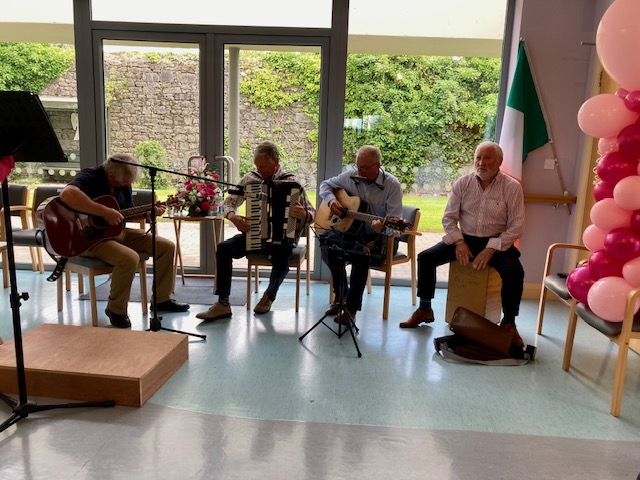 Tumbleweeds were part of the entertainment. Mary Moylan was missing on the day. This group of musicians and singers perform regularly in the hospital, home, nursing home and day centres in this HSE complex.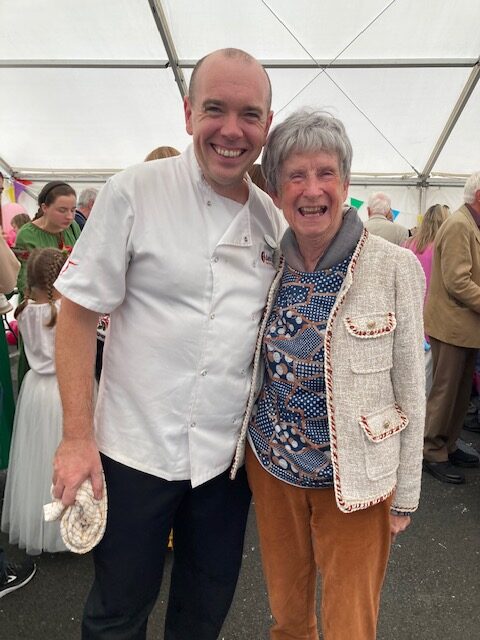 Mary Pierse with Sid Sheehan who was our chef for the day.
Look at just some of what we got to eat. It was the best finger food I've tasted.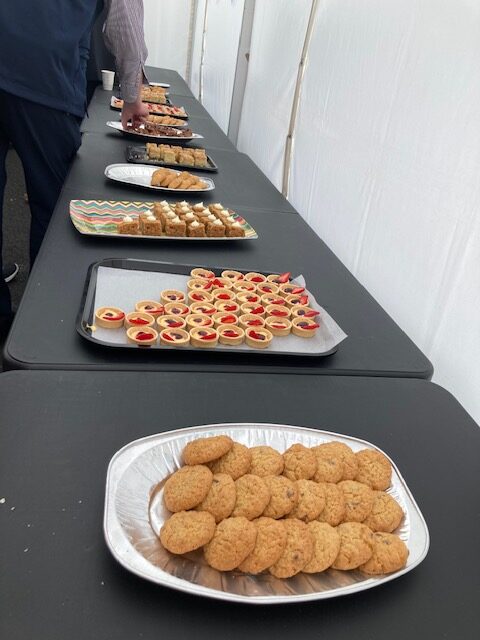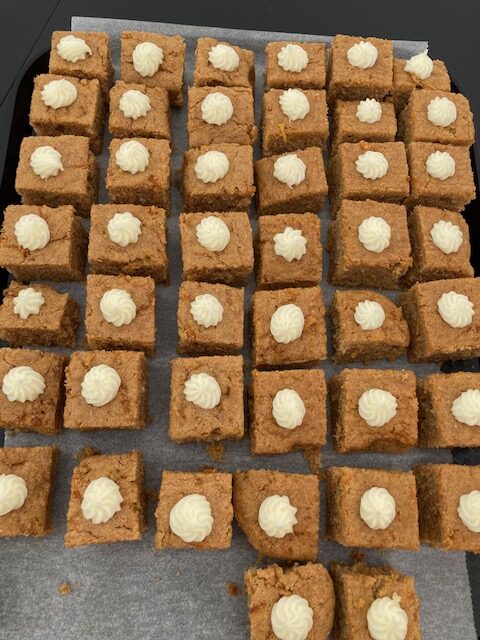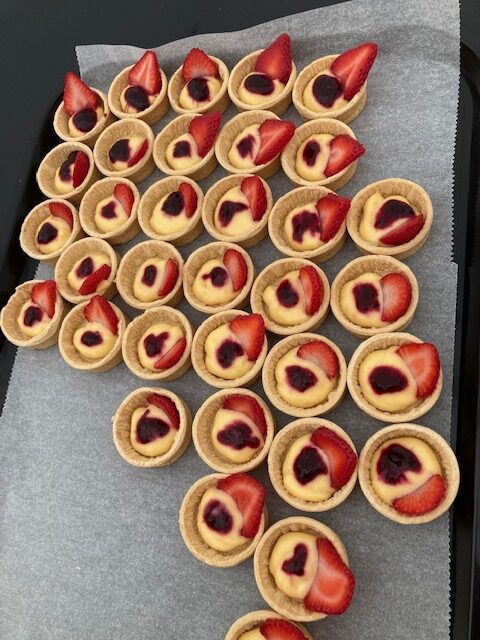 There were savouries as well of course, sausage rolls, samosas, tartlets, gougons etc etc.
When the committee of Art Chúram throw a party, they do it in some style.
<<<<<<<<<<
July Horse Fair 2023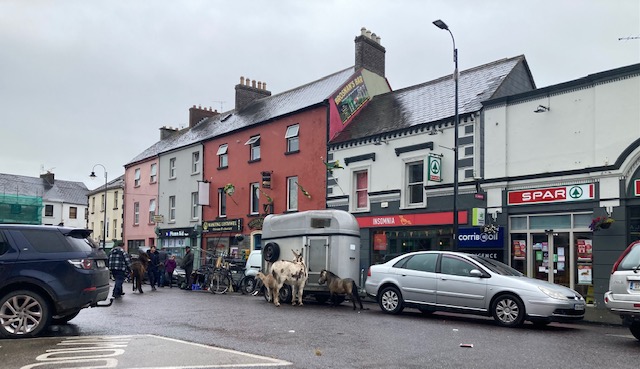 By the time I got to Market Street around mid day the horse fair was all but over. Just a goat, a donkey and a few hens remained and the street was already open to traffic.
<<<<<<<<<<