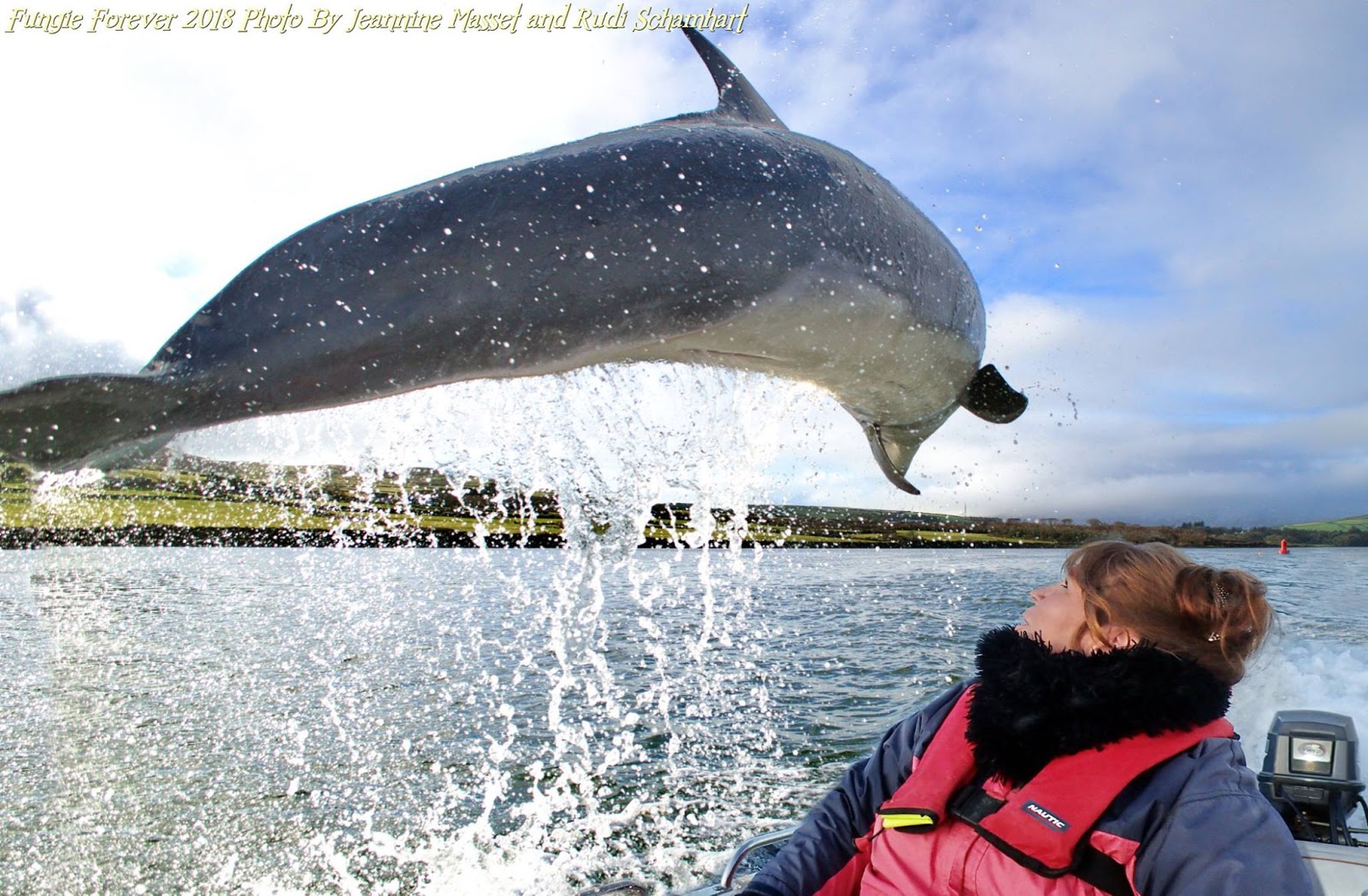 Fabulous picture of Fungi, the Dingle dolphin by the people behind Fungie Forever
<<<<<<
Signs of Spring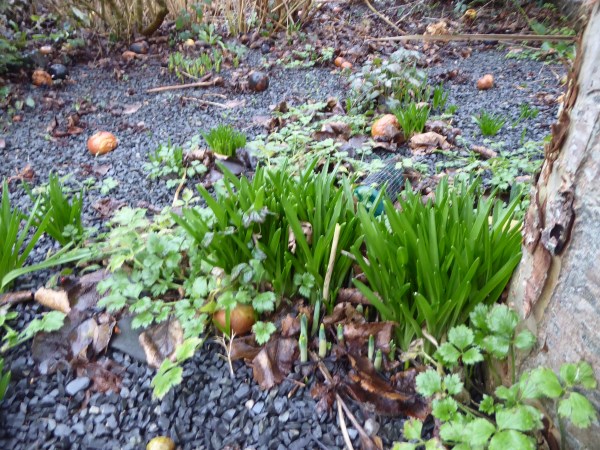 Bulbs are sending up green shoots, a reassurance that this cold snap will end.
<<<<<<<<
Athea and Countess Markievicz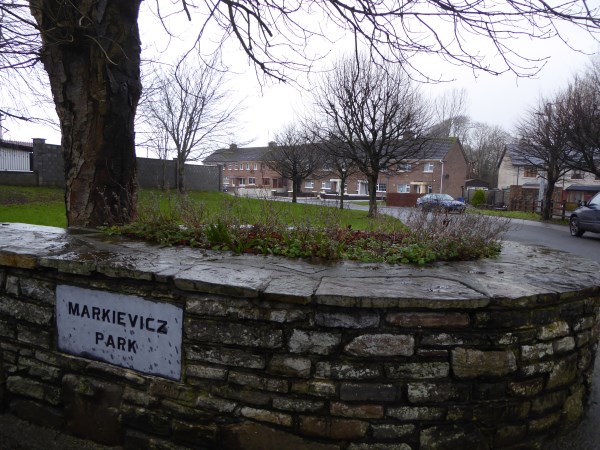 Last week I mentioned how I thought the good people of Athea were kind and friendly. A blog follower responded with this;
"Every word is true about Athea- especially the people of Athea. Years ago, I had interactions with the then attendant at the Mortuary in Limerick Regional Hospital- as it was then known. This man dealt with all remains deceased persons, whether they died peacefully in their beds at a good age, or died tragically- in many circumstances.
He was extremely helpful to all grieving relatives and was much respected and liked. He told me once that he 'loved' to see a crowd from Athea coming to the mortuary, as they were the grandest and 'dacentest' people in the county. In their loss and grief, they came armed with a gift for the attendant (a bottle of whiskey) which no-one else ever bothered to do. Athea people are a special type- they have big hearts and appreciate a kindness.
Another story about Athea in the long-ago: Countess Markievicz (after whom a local Athea housing estate is named) visited Con Colbert's Athea and was giving a speech when she was interrupted by by an old man, probably unused to see a woman in such a prominent position. He called out, "Can you bake a plain cake of bread, Ma'am?" The Countess replied instantly, "I can," and I can drive a four-in-hand!" A four-in-hand, as you equestrians will know, is a carriage drawn by four horses with the driver controlling and directing all four with a set of reins- an operation requiring special skill and strength, and beyond many men, I believe. That settled the old man's hash pretty quickly!"
<<<<<<<
Correction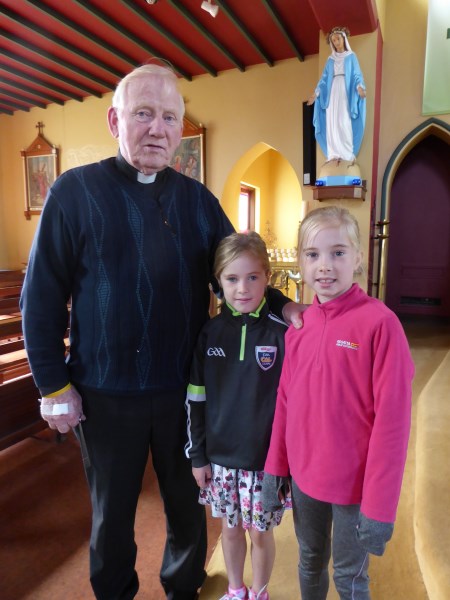 This good man whom I featured a while back is Fr. Bowen and not Bohan as I stated.
<<<<<<


The late Bryan MacMahon and Brendan O'Carroll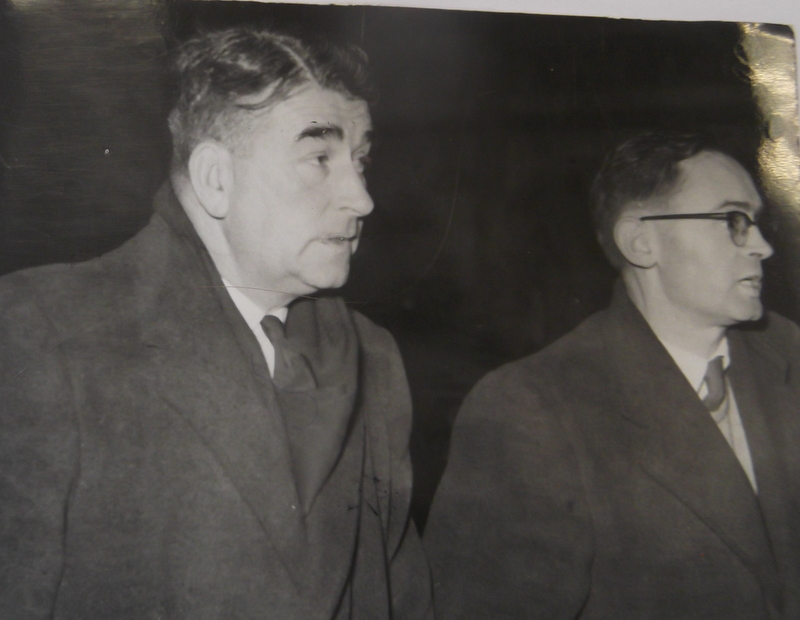 <<<<<<
Rith go Lios Tuathail
Rith is a national festival which runs every second year as part of Seachtain na Gaeilge,
March 11 to March 17 2018.
A 1,500km. course has been mapped out and it will be run in relays from Belfast to Listowel in 2018.
A special hand carved baton carrying a secret message of support for the Irish language will be carried as far as Listowel and the message will be read out from the stage at the viewing of the St. Patrick's Day parade. The reading of the message will be followed by a street party.
AND


As if that wasn't enough excitement for St. Patrick's Day, the mass on RTE will be broadcast from St. Mary's, Listowel. It will be sung, in Irish, by Listowel Folk Group, pictured below at their annual Christmas party.