"Up the airy mountain
And down the rushy glen
We dare not go a hunting
For fear of little men."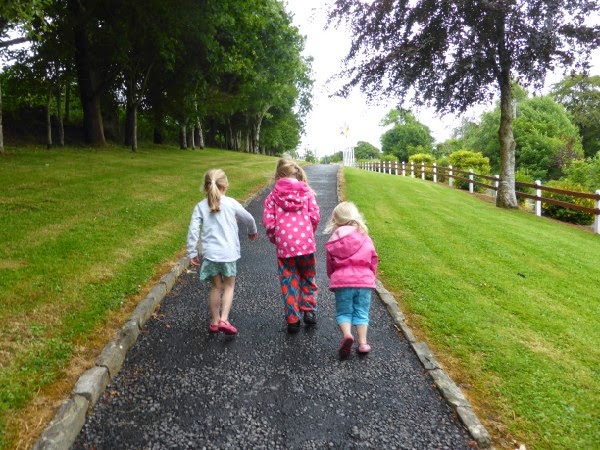 I brought my three fairy loving granddaughters to Athea to visit Sliabh na Síóige.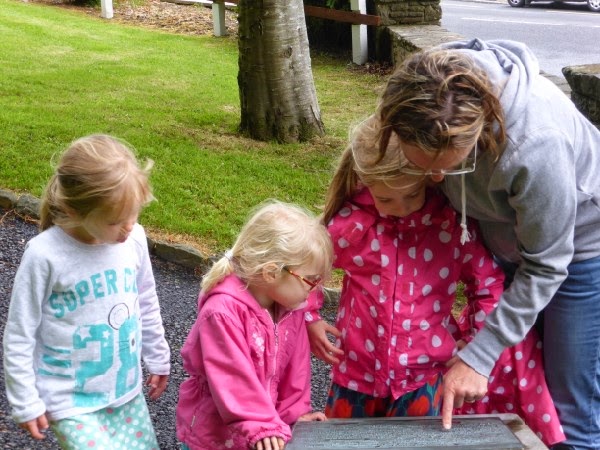 Tús maith, leath na hoibre. Here the best start is to read the story of the Athea giant. He was carrying the body of his dead mother to the graveyard which sits on top of Sliabh na Sí and on the way she fell apart. Her head fell off, her back bone fell to the ground and she disintegrated. (Maybe our giant left her a bit too long before he undertook to bury her.) The fairy, Lú, consoled him and helped him out in his distress.
Only slightly frightened by this gruesome tale, we headed up the mountain.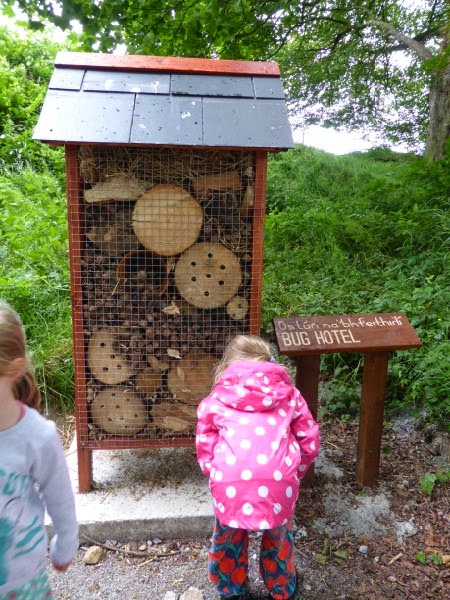 We searched and searched and eventually concluded that the bugs in the bug hotel were all asleep or hiding.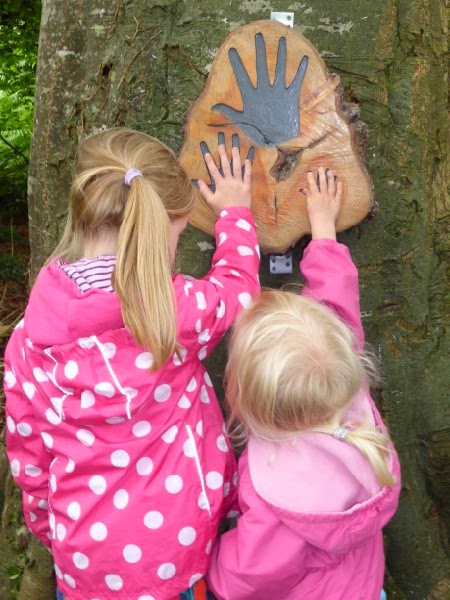 The girls left their worries with Cróga, the worry fairy.
Worry free, we headed to the next stop on our adventure ; the local highly recommended coffee shop.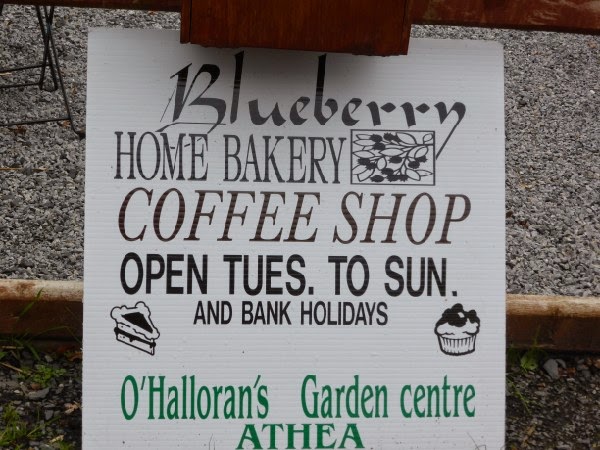 Blueberry was not busy on the day of our visit but it will be once the secret gets out.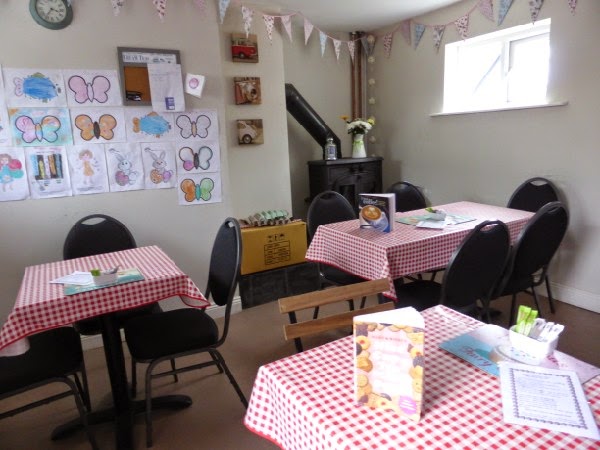 On every table there is some food related reading material for you to enjoy while you sip. This makes it a perfect place to go on your own or with children who are happy to play in the nearby playground. The place is very very child friendly and adult friendly as well.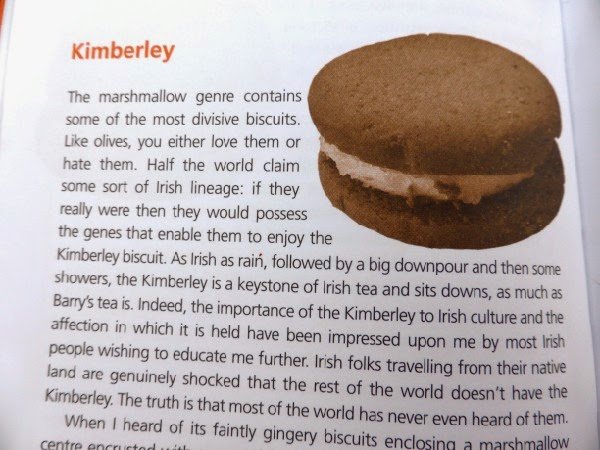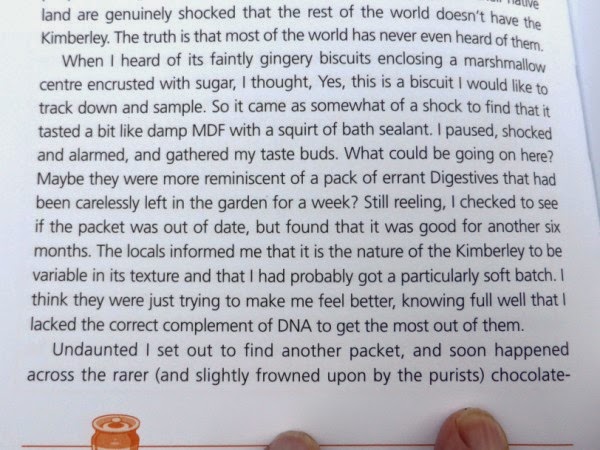 Here is an extract from the book I chose, called A Cup of Tea and A Nice Sit Down. If ever there was a right book in the right place this is it. I could have sat perusing it for another hour. But this place has other delights which beckoned.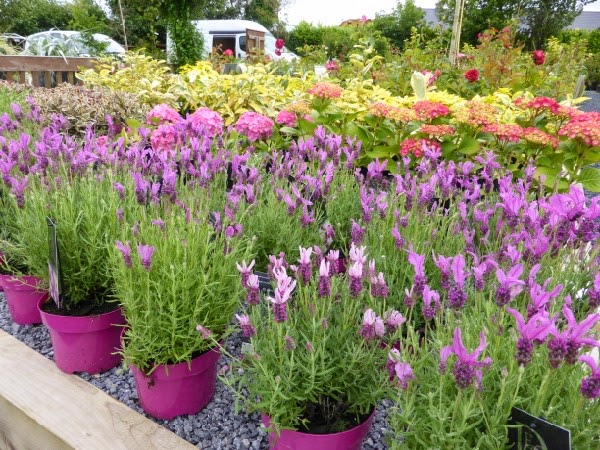 The Café is located in O'Halloran's Garden Centre and pet farm; definitely one of this area's best kept secrets.
How many Listowel people have visited here?
I hope many more will after they read this.
It's the perfect outing for a good value afternoon's entertainment for the visiting grandkids. I'll be back this week with my two fairy sceptic grandsons. Even if they scoff at an Slua Sí, I know they will love the animals and the food here.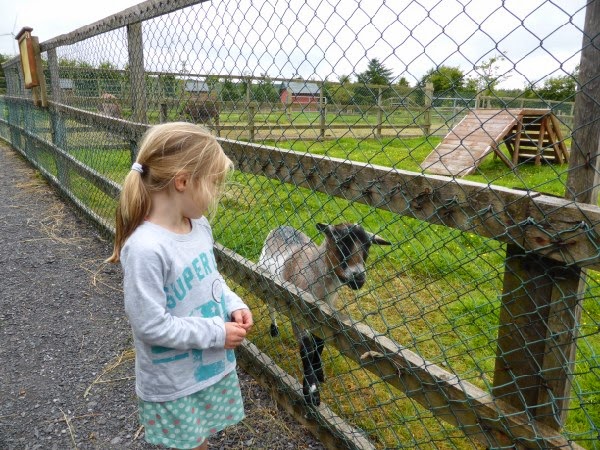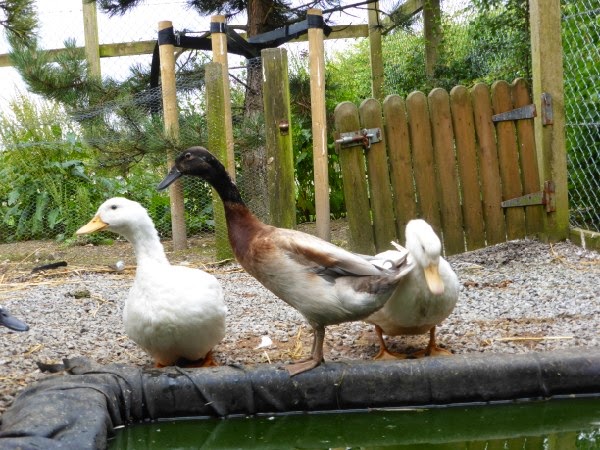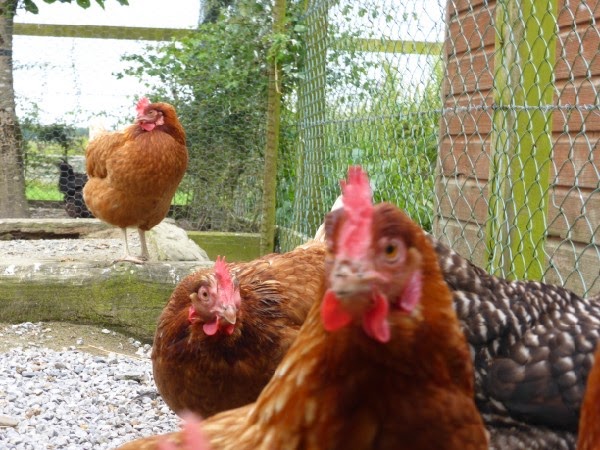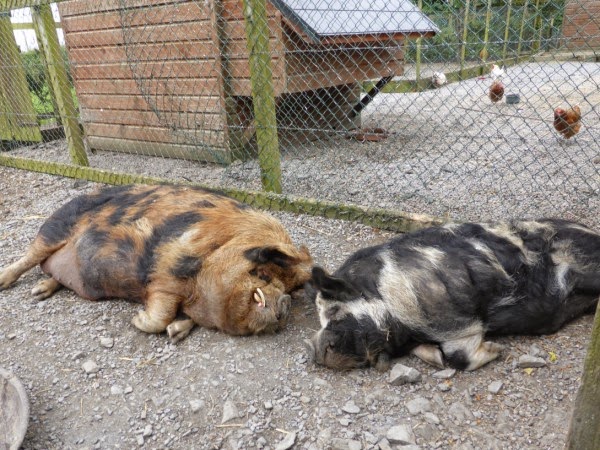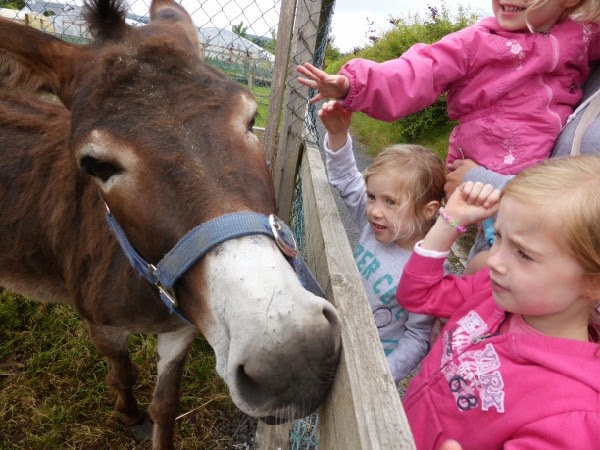 This donkey was the firm favourite. We will be back to see him again soon.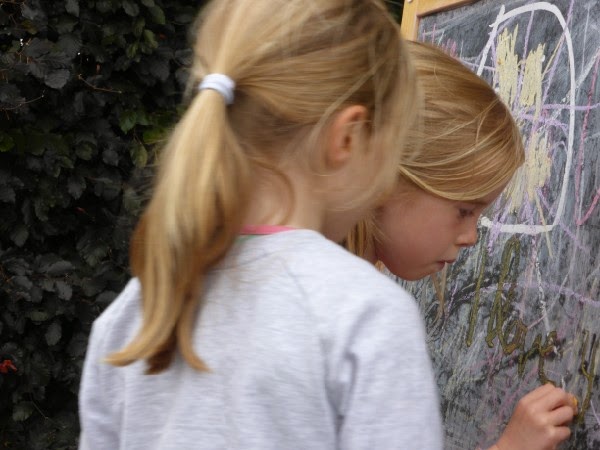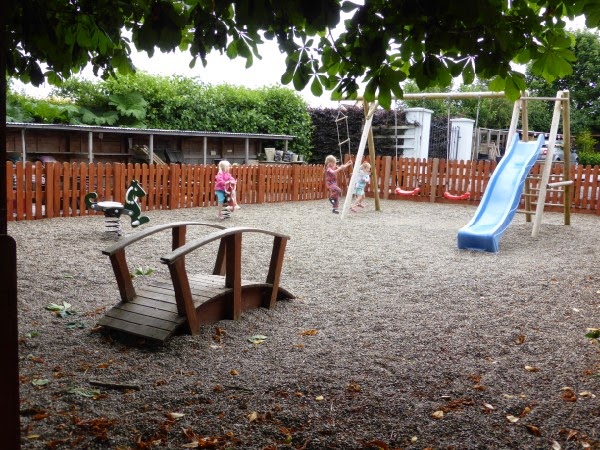 Colouring, a chalk board and a well equipped playground kept the children amused while we dined. I would highly recommend this visitor attraction to all age groups. You might come away with a plant for your garden or a delicious cake for that surprise visitor.
Visit their Facebook page Here
<<<<<
Eyre Square Galway 1945 (photo LIFE magazine)