I am sharing with you photos of some people whom I encountered out and about on St. Patrick's Day in Listowel.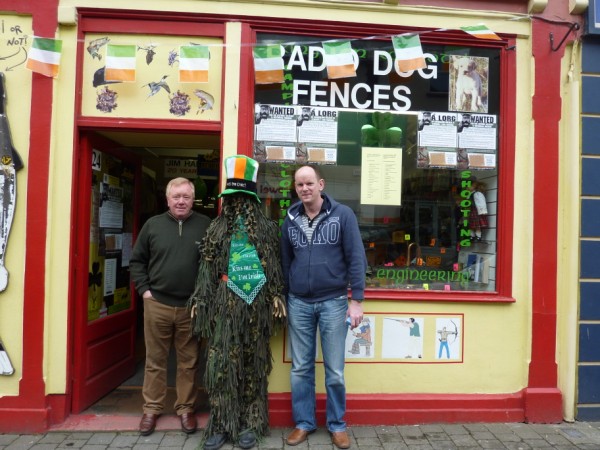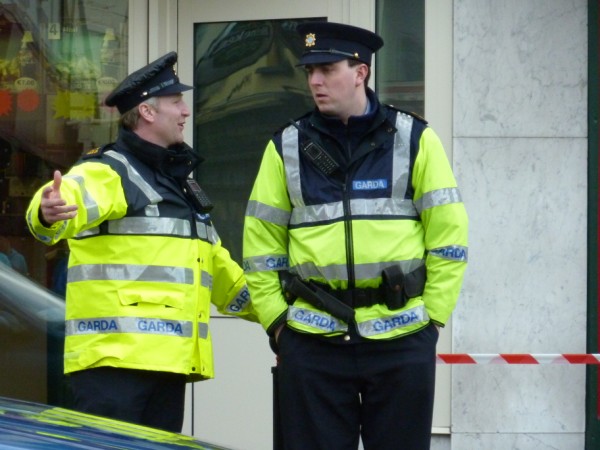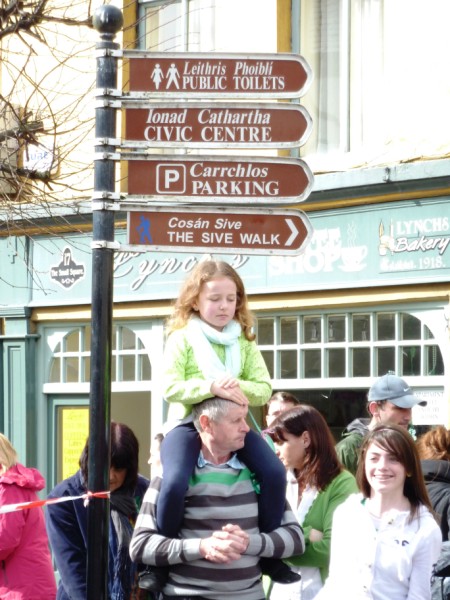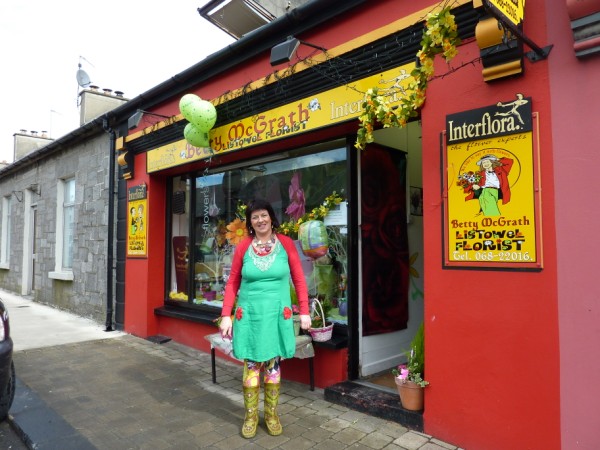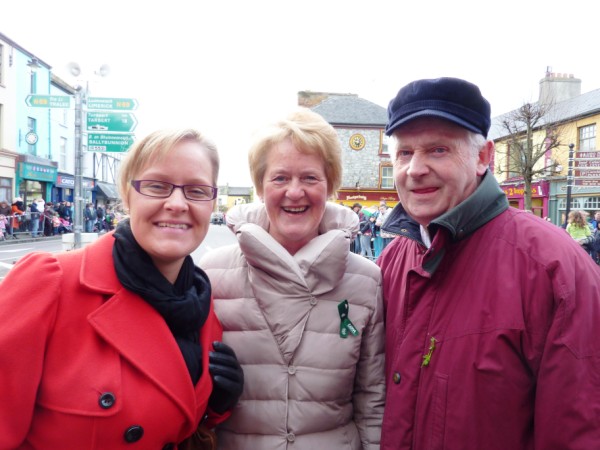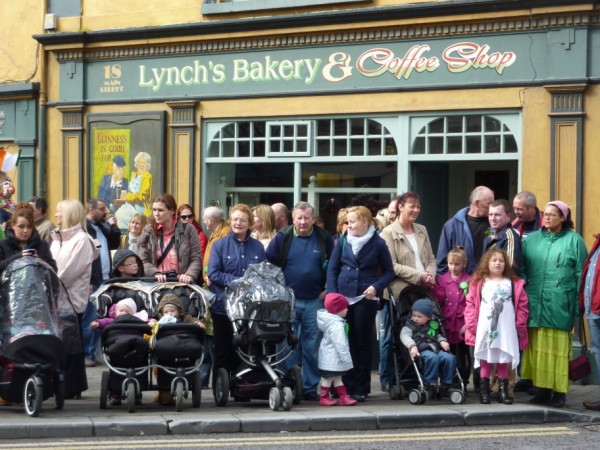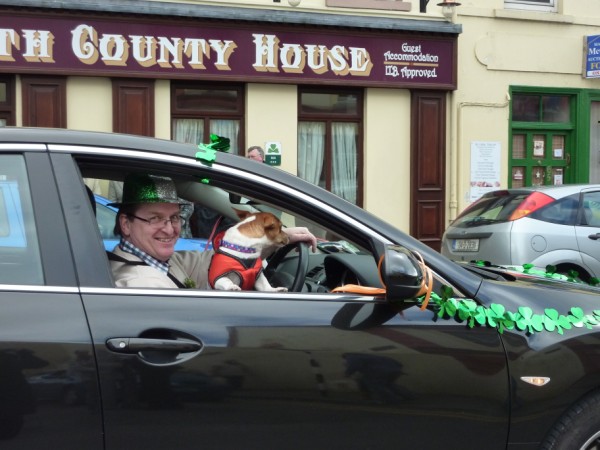 >>>>>>>>
And some photos of the parade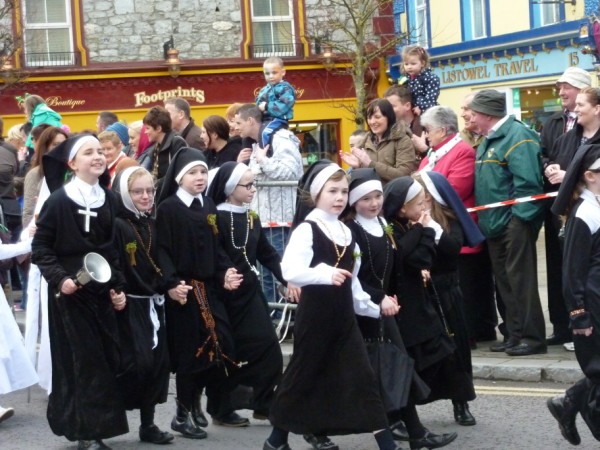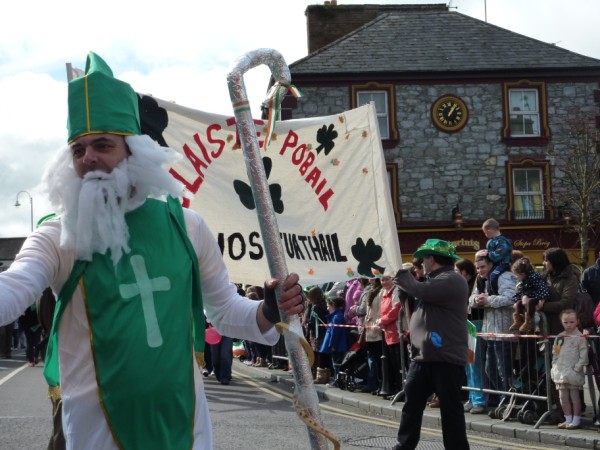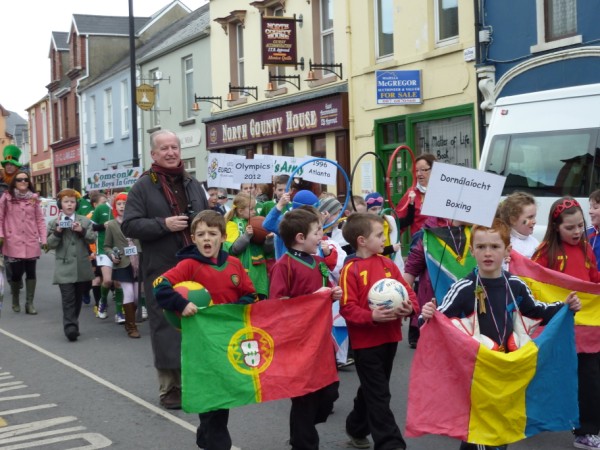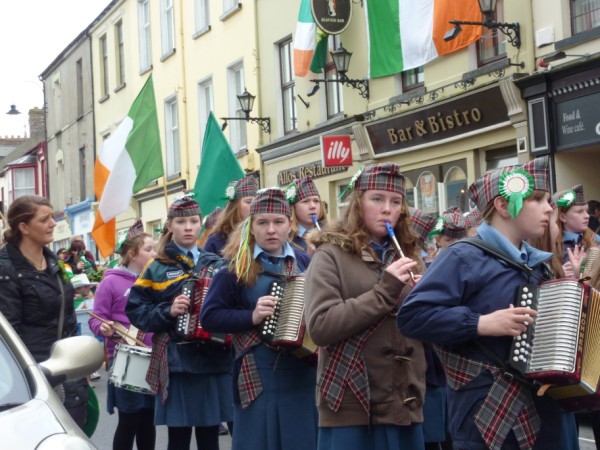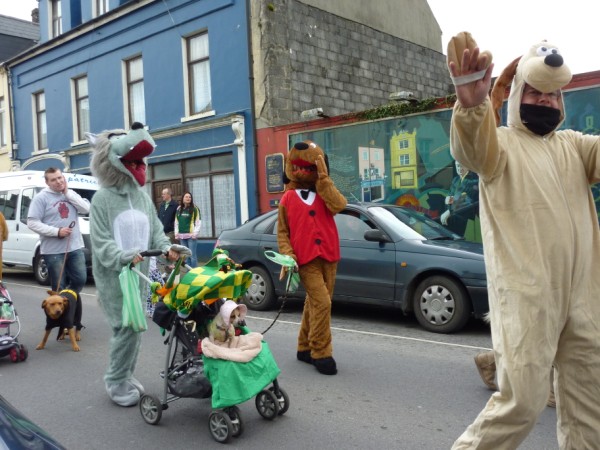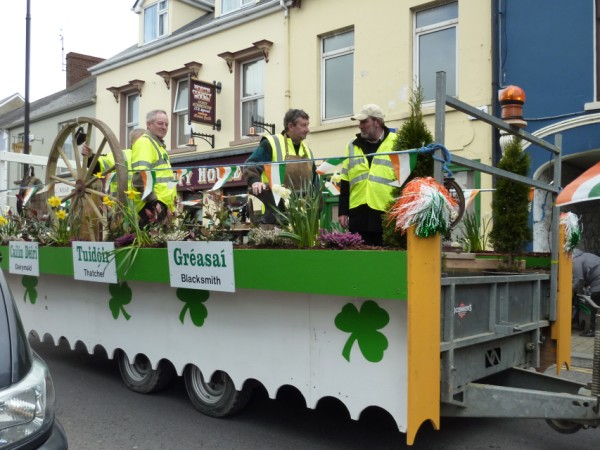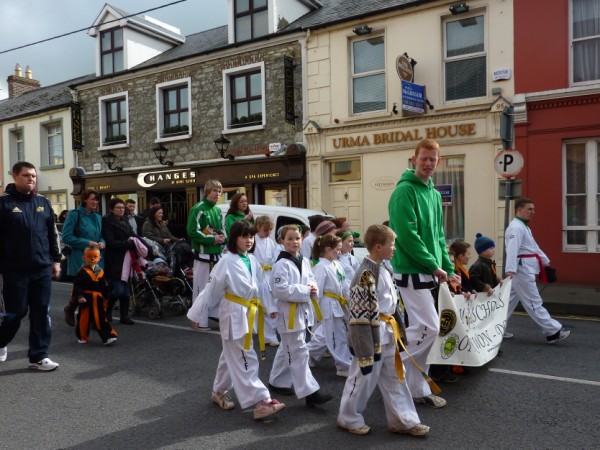 >>>>>
Photographer, Paul Woods, has some tasteful pictures of Georgia Salpa's visit to Listowel here:
https://listowelconnection.com/2012/03/georgia-salpa-in-listowel-mermaids-co.html
>>>>>>>>
This is an announcement for country music fans. Joe Harrington sends us details of his very popular country and Irish music show:
Hope you had a Mighty St Patrick's Day. Now for those who want more things Irish…
Joe's Country Kingdom is coming at 8pm (Irish Time)!!!

on www.irishcountrymusicradio.com
(broadcasting Country and Irish music 24/7)

Tune in to-night, and every Tuesday night, from 8pm to 11pm (Irish time)
See below for the corresponding time in your area.
Delighted to play your requests or hear from you about anything at all.
Would love to know in what part of the world you are listening to us.
Below you will find a list of the times Joe's Country Kingdom will be on in a number of time zones.
If there are any errors (due to local time variations etc) please let me know.
Talk to you soon
Joe
Text 00353 87 285 3570
P/S If you do not wish to continue receiving these (gentle) programme alerts please let me know by hitting "Reply" and put "No Please" in the subject box. I won't be a bit offended.
www.irishcountrymusicradio.com
www.maidsoferin.com
Facebook – Joe Harrington
www.youtube.com – (Search) Irish Rambling House
Useful Hint. In case you don't know; it is possible to listen to the station while going to other pages on the website and to other sites. When you open the home page and go to the green box on the left to click on the radio you will see an arrow on the top right hand corner of that box. If you click on this arrow the box will detach and become independent from the Home Page. You can then use this box to switch on the radio. If you go to other pages then or to other websites the radio will still continue to play. Hope that helps.

Joe's Country Kingdom times around the world
United States
East Coast Tues 3 to 6pm
Mid West Tues 2 to 5pm
Rockies Tues 1 to 4pm
West Coast Tues 12 noon to 3pm
Alaska Tues 11am to 2pm
Canada
Newfoundland Tues 4.30pm to 7.30pm
New Brunswick Tues 4pm to 7pm
Ontario Tues 3pm to 6pm
Alberta Tues 1pm to 4pm
British Columbia Tues 12 noon to 3pm
South America
Rio Tues 4pm to 7pm
Malvinas Tues 4pm to 7pm
Buenos Aires Tues 4pm to 7pm
Australia
Queensland Wed 6am to 9am
NSW. Vic. Tas. Wed 6am to 9am
New Zealand Wed 7am to 10am
Singapore Wed 3am to 6am
South Africa Tues 9pm to 12 midnight