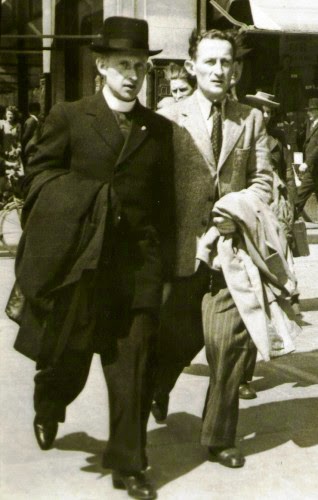 Fr. Michael J,. Stack and his brother Bob Stack from Listowel, pictured in Dublin in 1940. (photo from the internet site Man on the Bridge) Fr. Stack was later parish priest of Ballydonoghue.
<<<<<<<<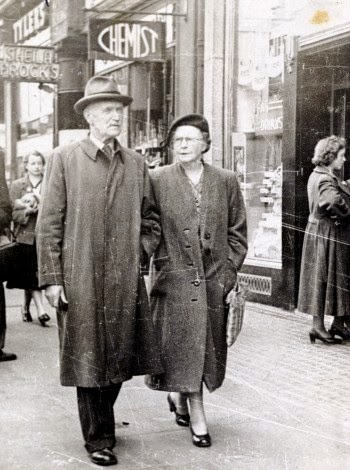 Jack Maguire and his wife Margaret (nee Hughes) 1940 in Dublin
<<<<<<
Entertainers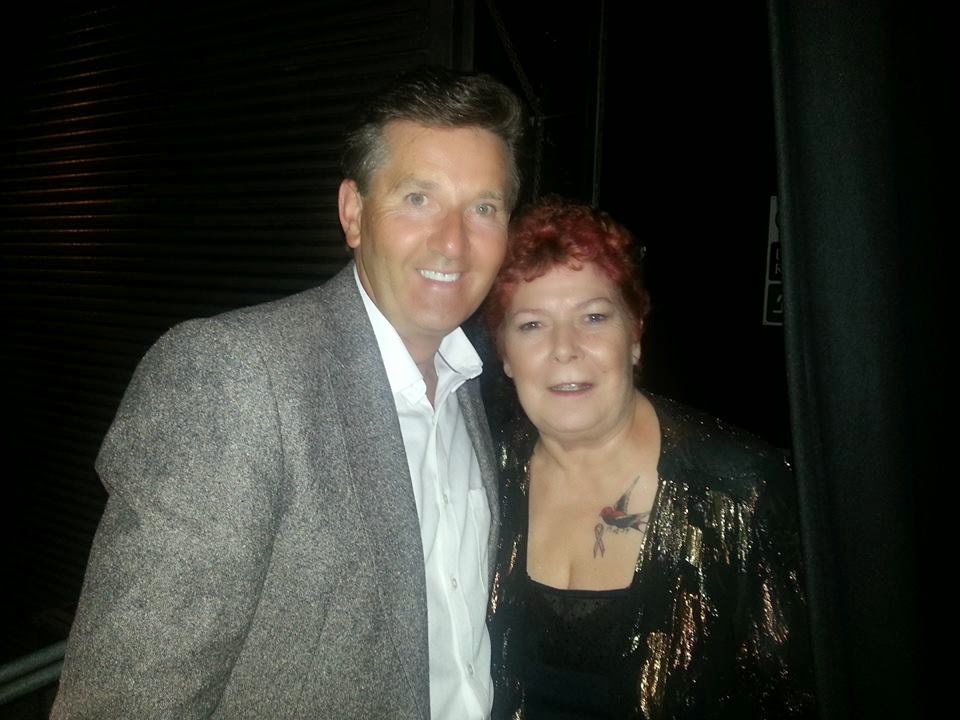 Daniel O'Donnell and Dolores Keane phtographed in Killarney recently (photo from Daniel's Facebook page)
Honor Heffernan before her recent concert in St. John's
<<<<<<<
McKenna Stack Listowel connection
Recently among the claims for compensation that I included in the blog there was an account of Jack McKenna and the losses he suffered during the Troubles.
Across the seas in South Carolina a regular blog follower read this item with interest and this is the email she wrote;
"I thank you so for your newsy notes and photos. John Mckenna of Market St is an ancestor of mine though my Great great grandfather Edmund Mckenna and Ellen Stack. I have been in contact with his daughter in law Susan Mckenna and her husband Jack, through written letters in the past year.
Each morning I look forward to opening up your email with a "cuppa" coffee and smile as I read and view your postings.
Sheila Ryan Falkowski
South Carolina"
I replied to Sheila. The gist of my email, "Tell me more"
Sheila's reply;
"Miss Mary, I am only too pleased to share anything with you. I am 73 and have been doing my Ancestry for about 2 years. I am 100% Irish as I had DNA done also. All my dads family came from Waterford (the Walls) and Wexford, (the Doyles) and Nenagh, Tipperary, (the Ryans and Guilfoyles).
My moms side are the Mckennas, Stacks, and a Jane Ffoulkes, (I guess originally from a place called Thurles? evenutally to Kerry- my Edmund Mckenna( B: abt 1802, married an Ellen Stack , birthed abt 9 or 10
children of which I have 8 baptismal records, one of their daughters, Bridget Ellen born abt 1840, came to the USA about 1852, lived in Macon, Georgia during Civil War-married a Philip William Flood in 1860 in Macon. He came from Cty Cavan and was a mason, served for the South during the Civil War- they moved to Manhattan, NY in 1868 and had 11 children, 8 of which survived.
Ellen Stack was my great great grandmother on my moms side and her name is listed as Ellen Stack on my great grandmothers death cert from New York City in 1926. I just can't seem to find Ellen Stacks fathers name, but suspect it is perhaps Maurice as Maurice is a name featured several times starting with a son of Ellen Stack and Edmund Mckenna. I am surely aware of the Irish naming patterns. Oh the mysteries of life as we search for our dearly departed and ponder their trials and tribulations and imagine their clothing and daily lives.
Every time I see "Listowel connection" a little butterfly flutters in my "tum" and what a lovely start to my day!
I am more than happy to extend an email invitation to my Ancestry trees as they are public, but will only do so if you are interested. And I shall continue to comment if you don't mind. I do hope Jack and Susan are faring alright-they are of an advanced age however very strong and of good health.
Regards
Sheila Mary"
<<<<<<<<<<
Unusual image from WW1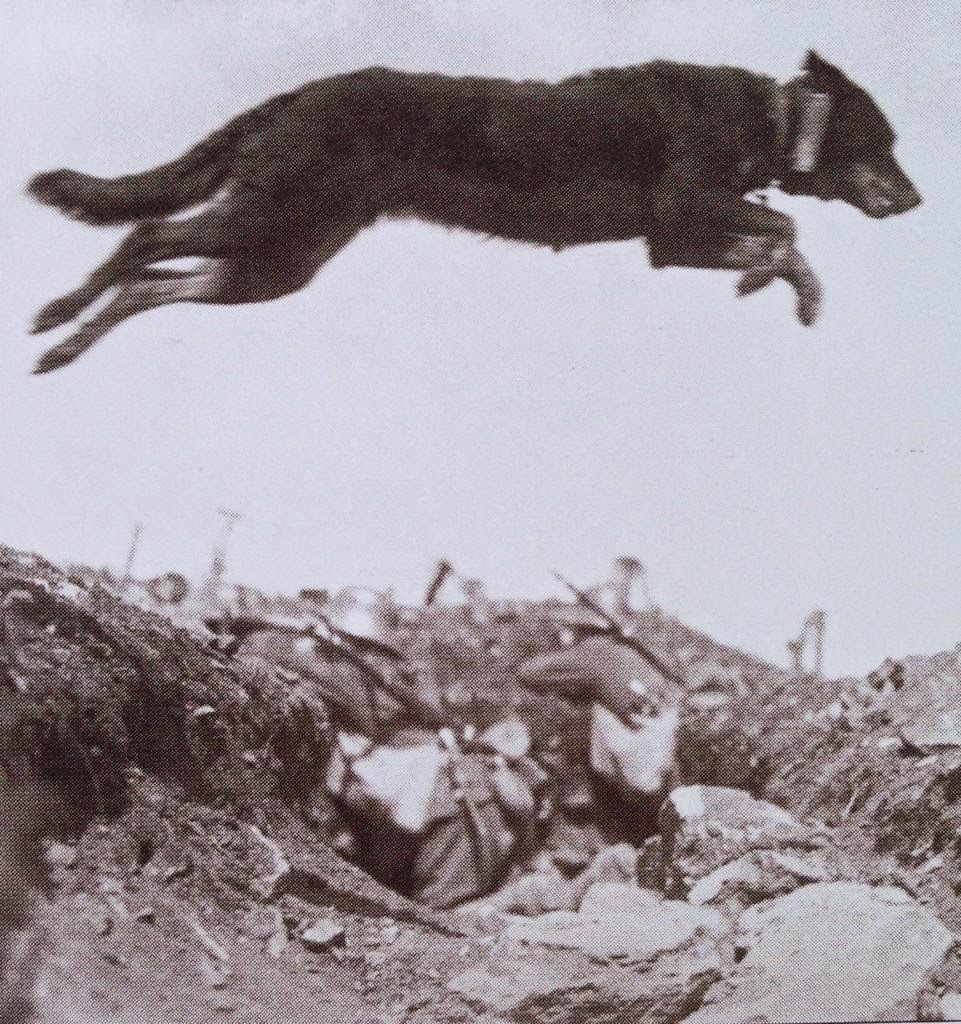 photo from Limerick 1914 on Twitter
"A German messenger dog races to the rear to deliver a message." (c. 1916)
<<<<<<<
Listowel Mural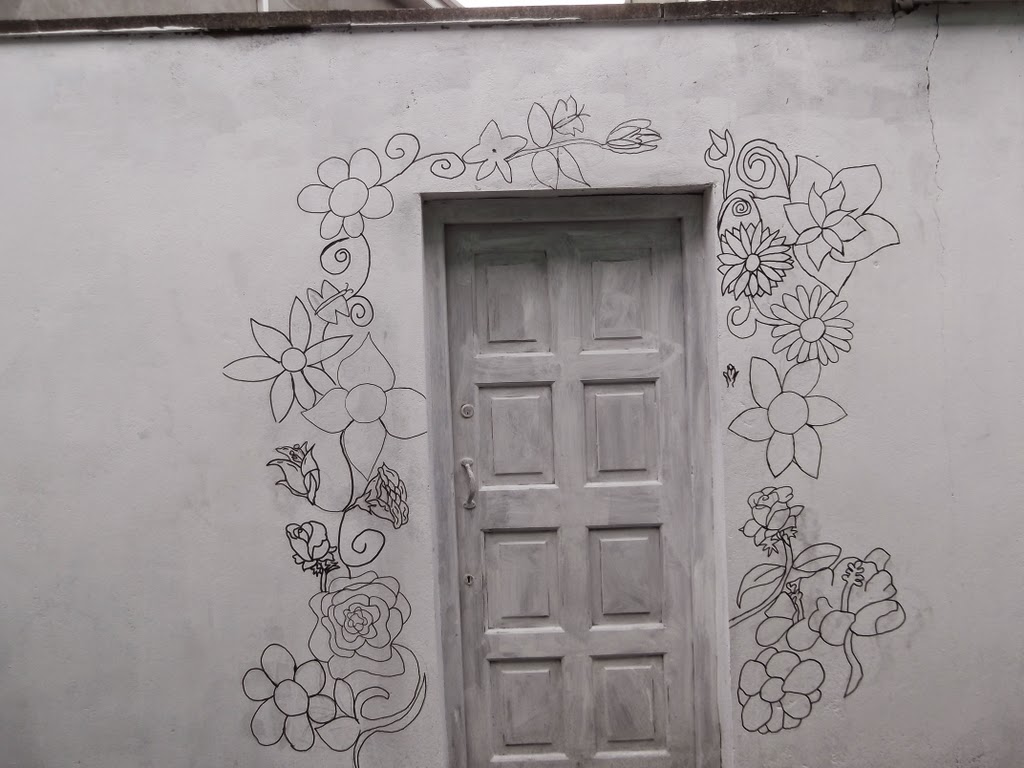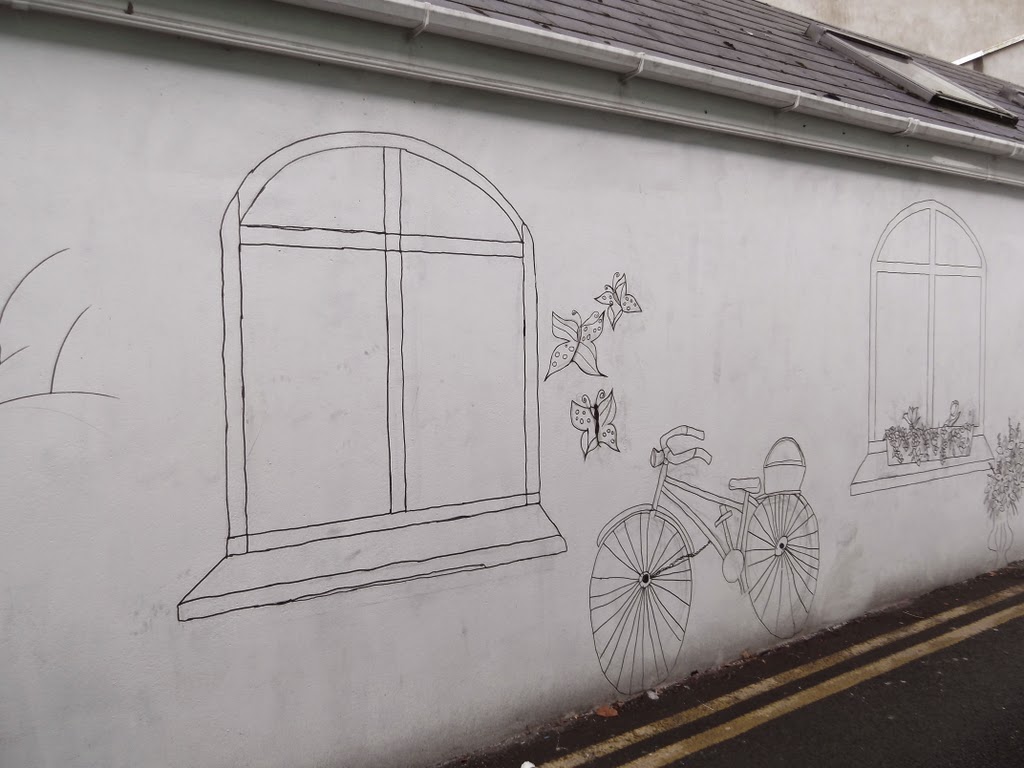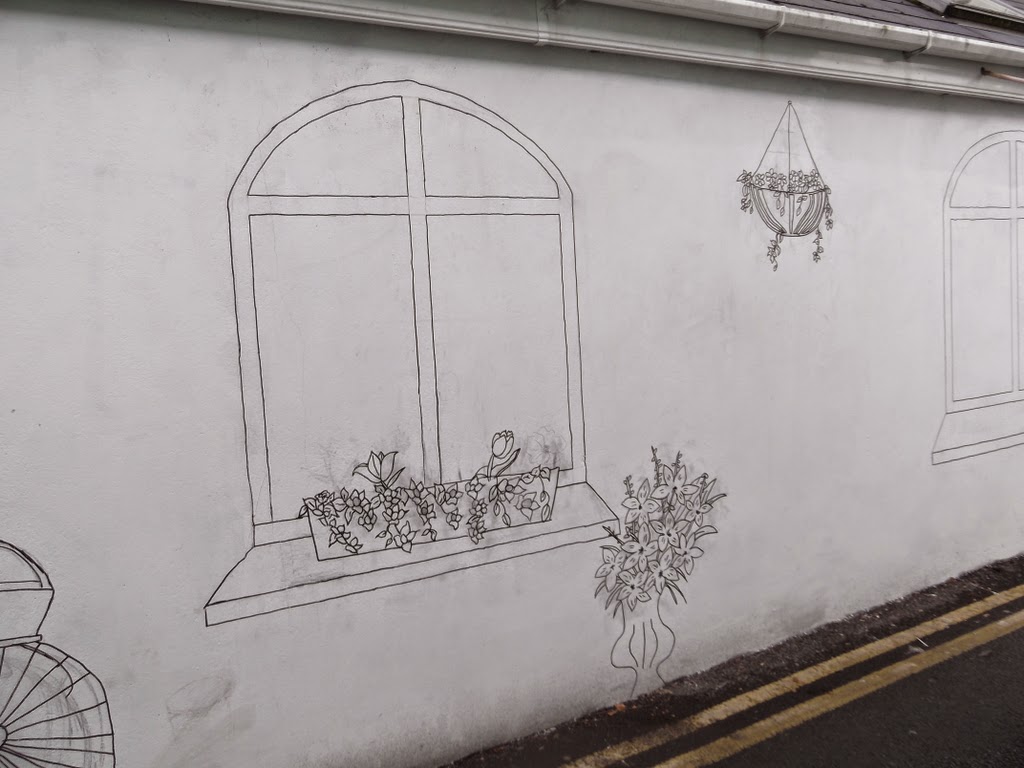 Work is underway on this mural at the side of Existance Youth Café
>>>>>>>
Rose of Tralee sculpture
(photo: Official Rose of Tralee twitter feed)
Some Roses take a photo of escorts at the new sculpture on a roundabout just outside Talee