Storm Imogen in Ballybunion Feb. 8 2016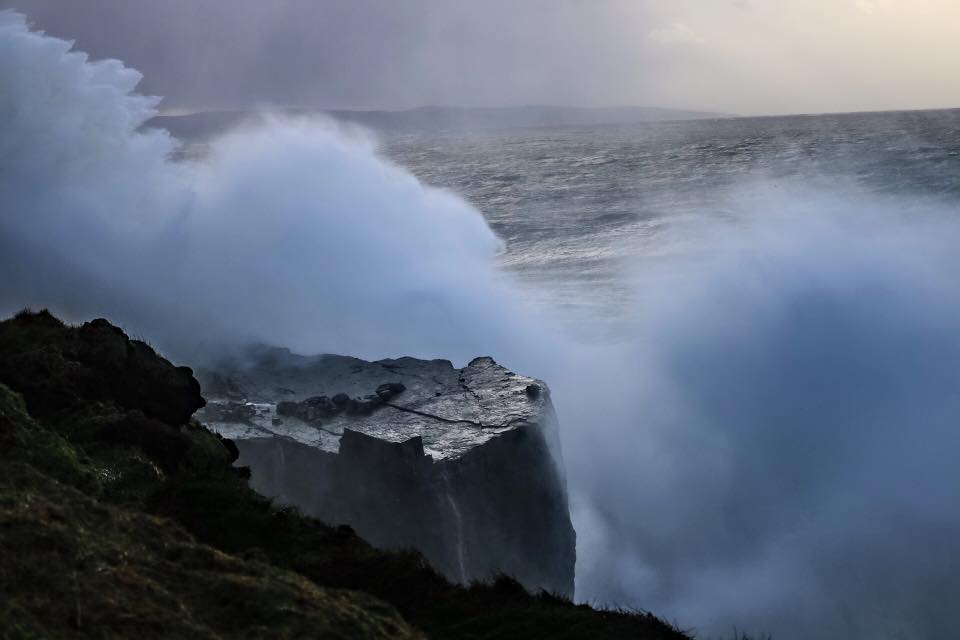 Photo: Mike Enright
<<<<<<<
Spring Cleaning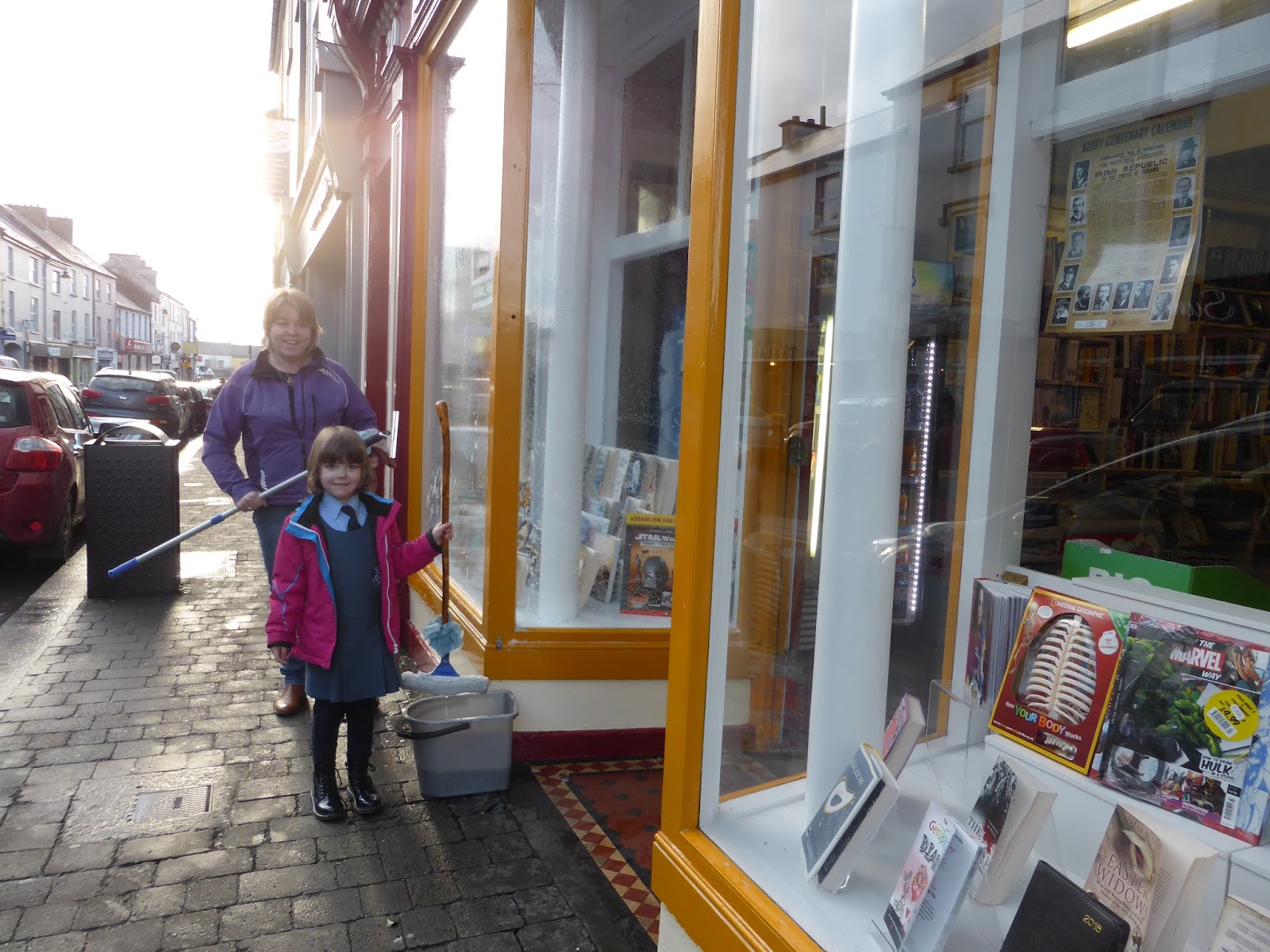 When I saw Joan and Isobel hard at work I was reminded of the annual ritual of Spring cleaning. I dont think people confine their cleaning to any season nowadays. In the days before vacuum cleaners and tumble dryers we did our big clean up in Spring. It was damp enough to keep down dust and windy enough to dry big items like blankets.
<<<<<<<
Update from the Convent
I took another trip to Greenville to see if anything was going on. Things looked pretty much the same. It was Monday February 8 2016 and work was at a standstill…probably due to storm Imogen.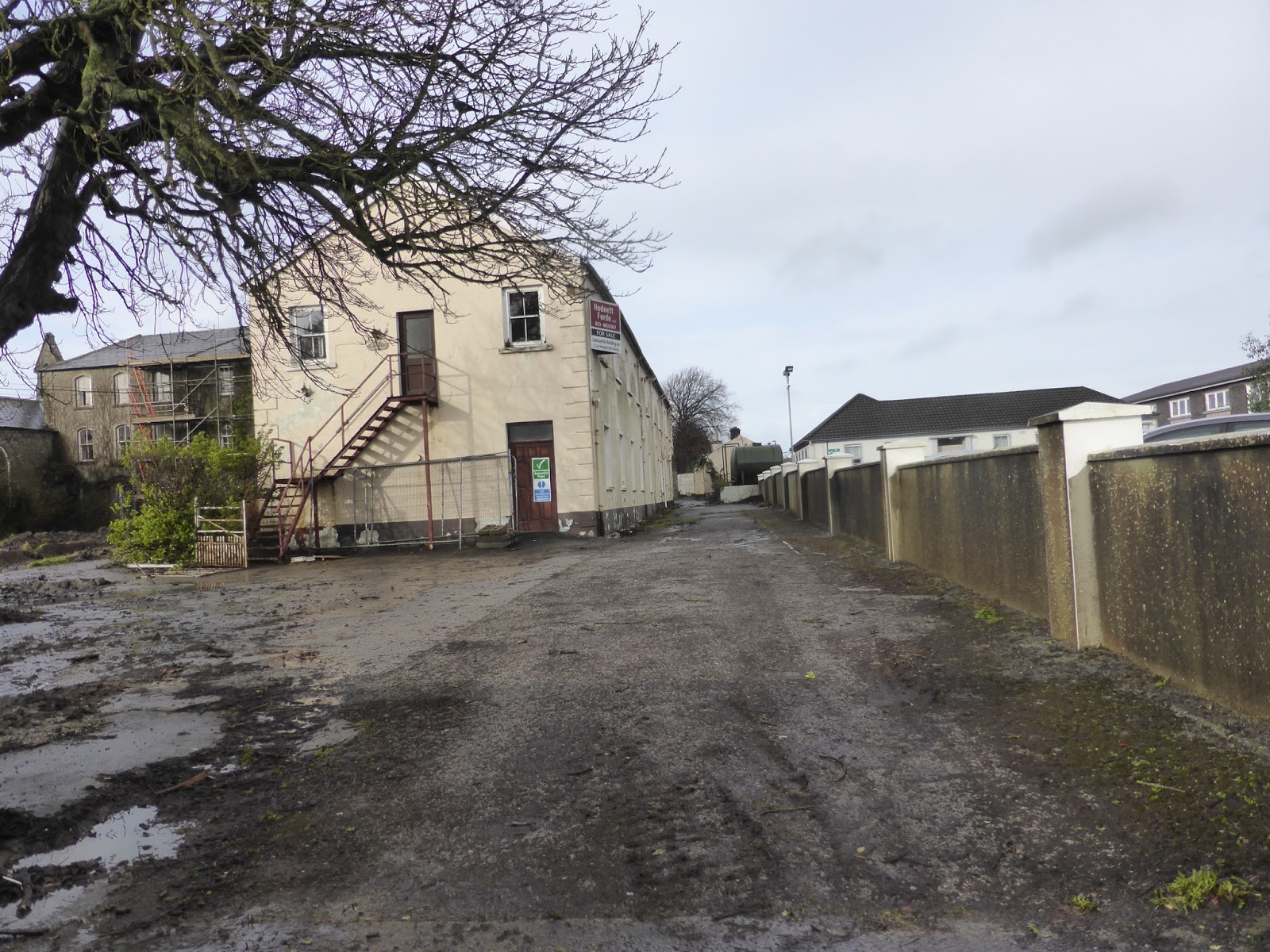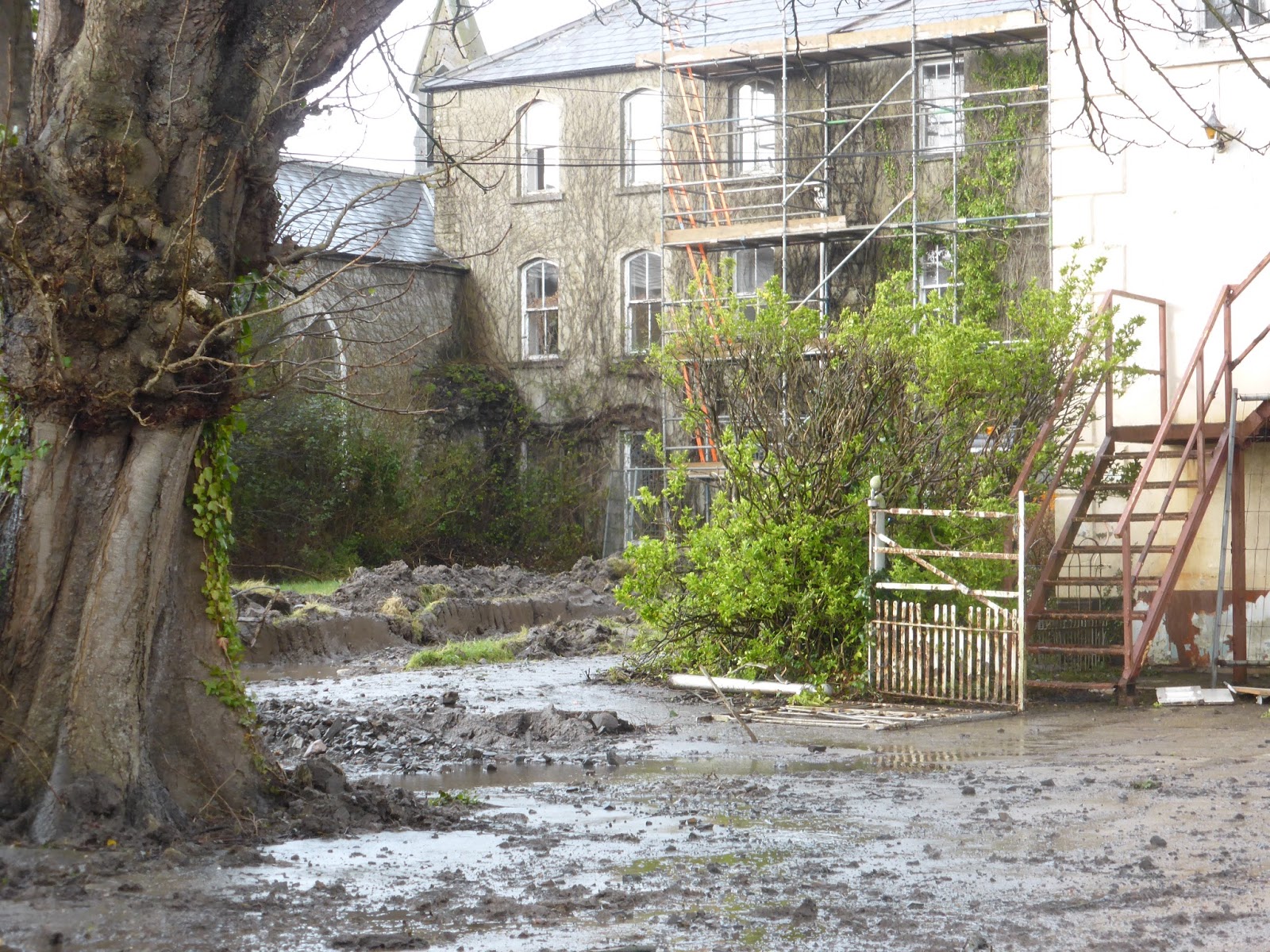 The railing between the convent and the schools is removed to allow access for diggers and other heavy machinery.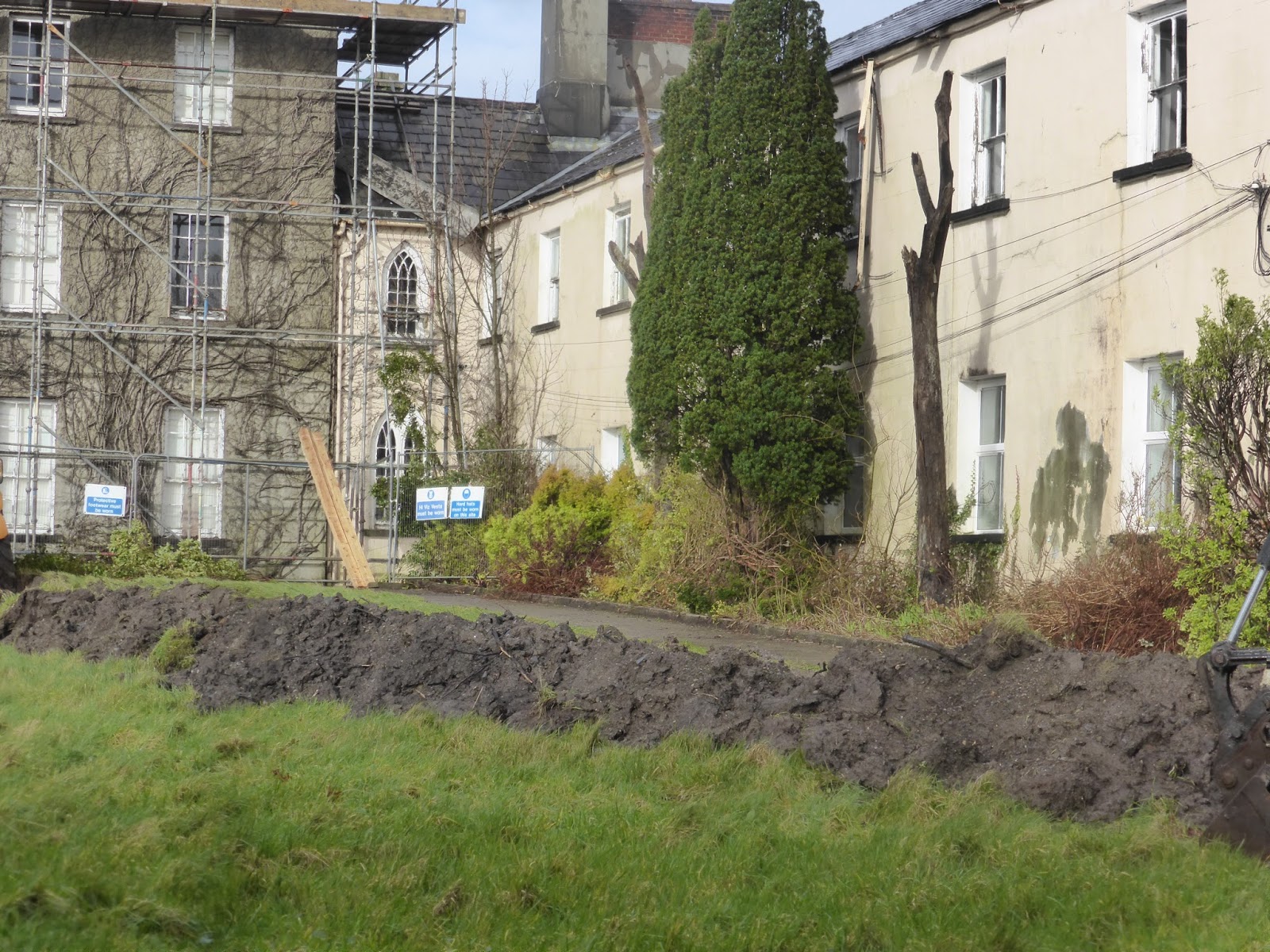 A big trench is dug the length of the front lawn.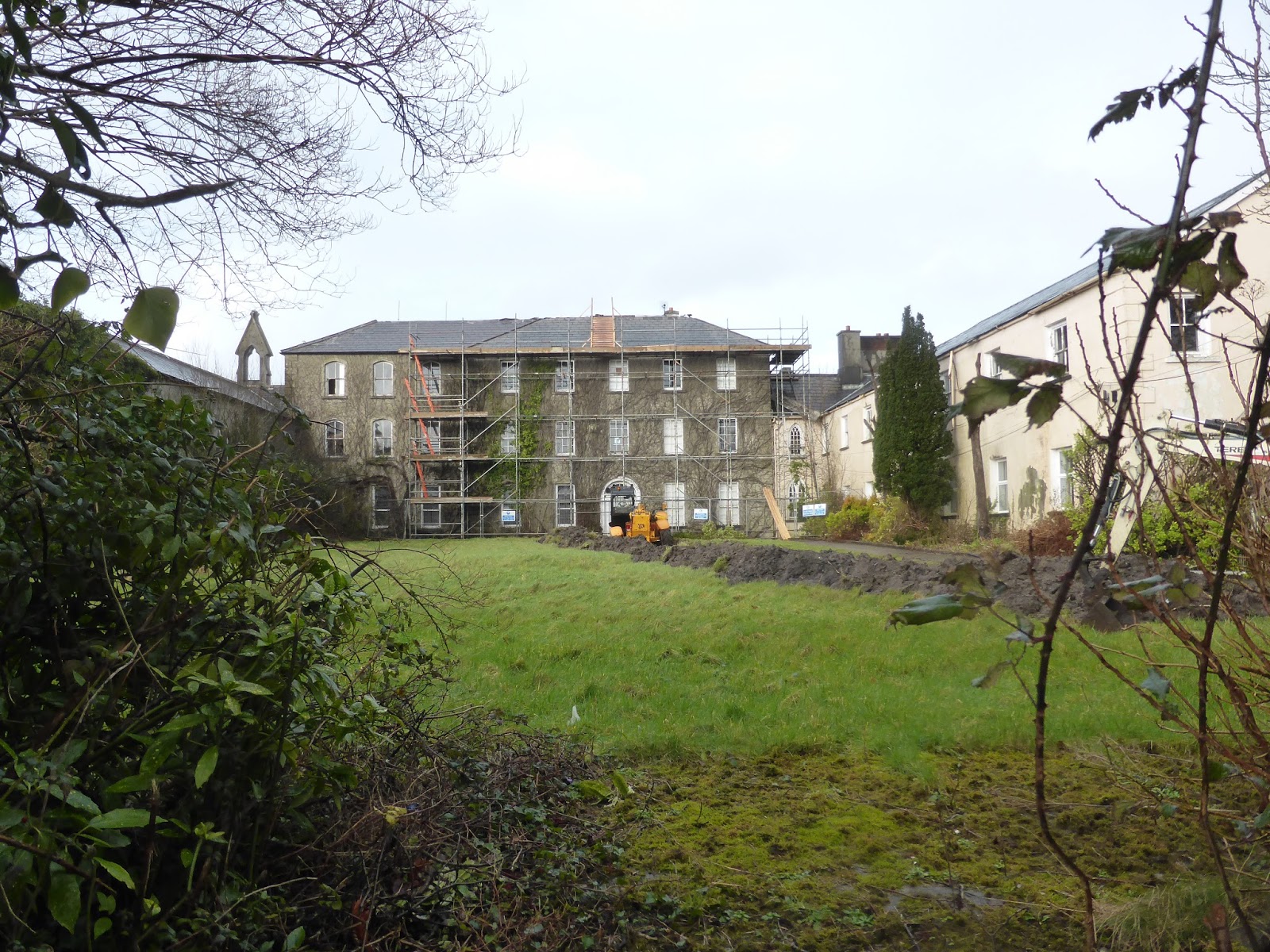 <<<<<<<<<
Listowel's Savannah McCarthy Gets a Big Break
This is what they say about our own Listowel soccer ace on the Glasgow City website:
Glasgow
City are delighted to announce the signing of Republic of Ireland international
Savannah McCarthy from Galway WFC.
The 18
year old central defender and current Republic of Ireland Under 19 Captain,
recently progressed into the senior Ireland set up, making the last two A squad
international call-ups versus Spain in Euro qualifying and most recently for
the double header against the world champions, USA. McCarthy will also be
heading to the Cyprus Cup with the Ireland A squad at the start of March.
Commenting
on signing for City, McCarthy said, "I would like to thank Glasgow for giving
me the opportunity to follow my dreams in becoming a professional footballer.
I'm also really looking forward to teaming up with my Ireland team mates Denise
O'Sullivan, Ruesha Littlejohn and Claire Shine and can't wait to meet the rest
of the squad. I'm excited to be part of such a successful team and I hope that
I can help Glasgow continue that success this coming season."

Glasgow City
Head Coach Scott Booth was not afraid to show his content and patience in
capturing the highly rated youngster. He said, "We are delighted to finally be
able to sign Savannah. She's a player that has been on our radar for a number
of months. Sav has already proven herself in Ireland and recently fought her
way into full national team contention.

"She's still a teenager but has the
potential to be a key player for Glasgow City over the next few years. In the
short term she offers us strength in depth along our back line. I am really
looking forward to working with her."

City fans will get to see Savannah and
the rest of the Glasgow City team in action against Sunderland for the team's
pre-season challenge match at the Excelsior Stadium, Airdrie, on Sunday 14th
February, 2.30pm. Entry is £5 adults and children go FREE.
>>>>>>>
When is William Street not William St.?
A Listowel story from Vincent Carmody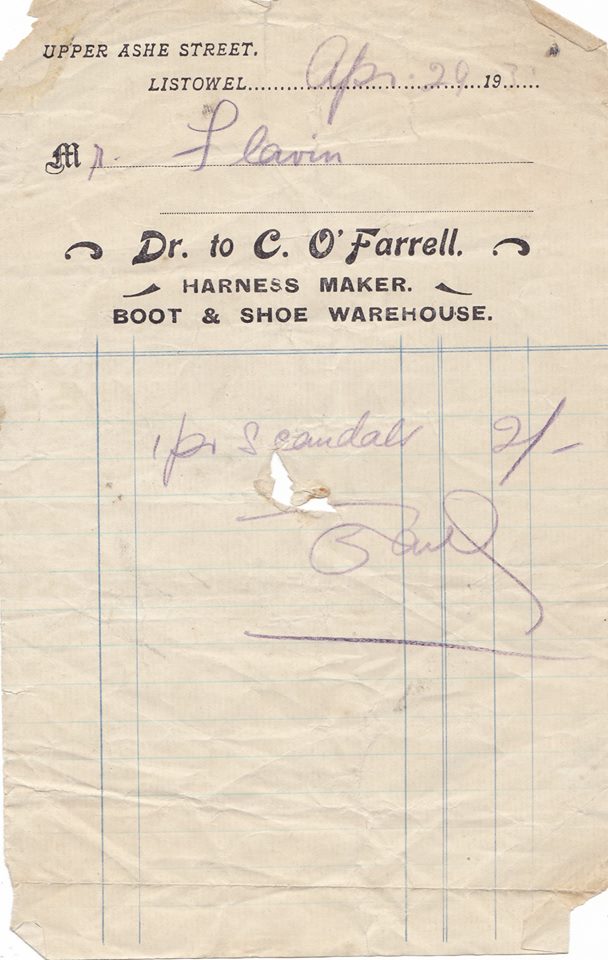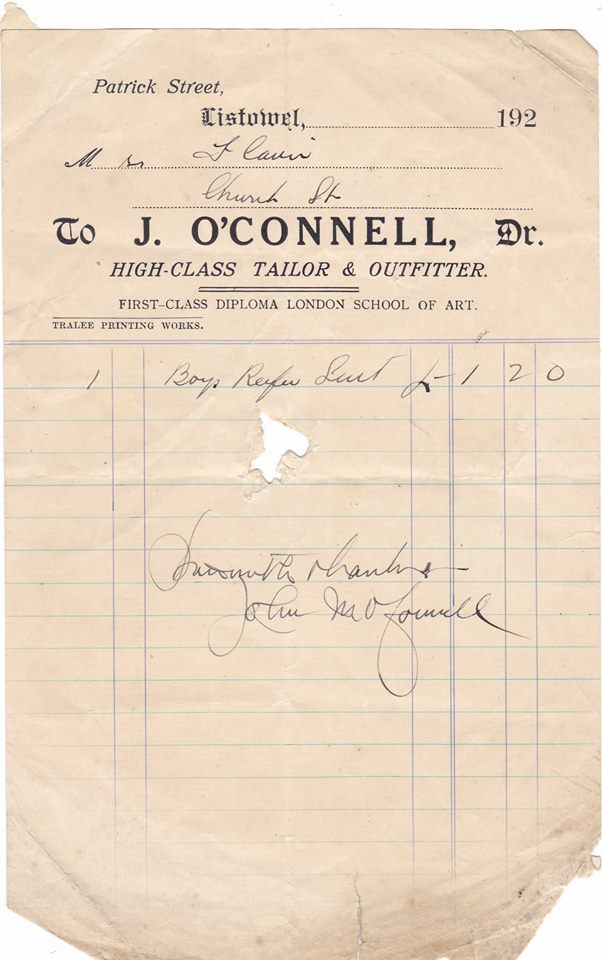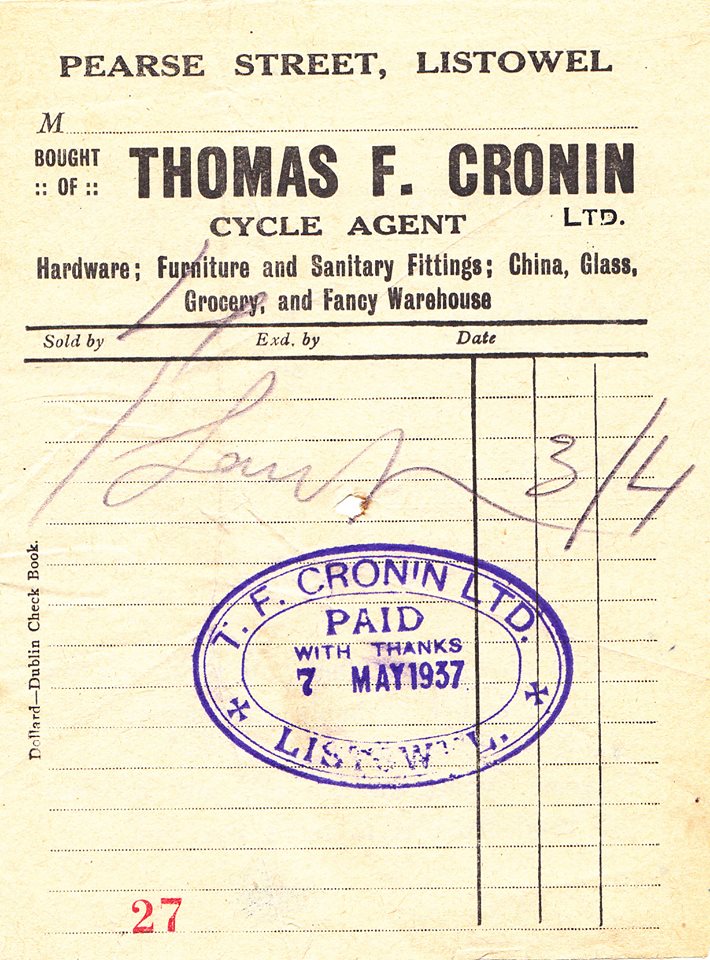 The street names, Upper and Lower
William Street, were named in the mid 1800's by Lord Listowel. Prior to this
the whole street was known as Pound Lane, due to the location of an animal
pound, located roughly above where the present day Mermaids Complex is.

After the renaming, many of the
residents of the upper part of the street continued to refer to their part as
Pound Lane. They lovingly, would have been known as 'Poundlaners'. This then
became a tradition.

In the 1920's the nationally
minded denizens of both upper and lower William Street, not to be outdone by
those in Church Street ( Ashe Street ) and Main Street (Rahilly Square),
decided, again without a plebiscite, to re -name their own streets. So, to
public acclaim, Lower William Street was named Pearse Street, and the upper
part, Patrick Street.
However, again due to political
correctness, those names were never officially sanctioned, so as in the case of
O'Rahilly Square these names are only part of our oral tradition. We have proof that names existed.
 Look at the billheads pictured above.
Some
time ago I was asked, " who are Poundlaners? ", I answered, "
as a true Cockney is one born within the hearing range of the Bow Bells, a true
Poundlaner is one born within sight of St. Patrick's Hall. !!

How many know that the Small
Square (Main Street) was renamed, and the name used in the 1920's and 30's' . However, due to political
correctness and the fact that no plebiscite had taken place, the new name faded
into oblivion and the old name was restored. The name was 'O'Rahilly Square' and we have
proof……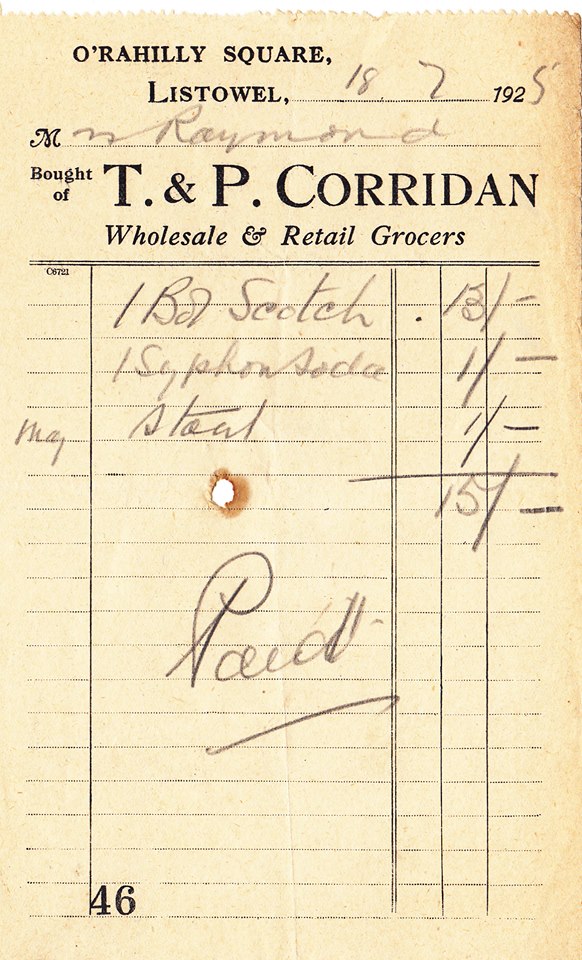 <<<<<<<<<
Goodbye, Good Luck and Thanks for the Memories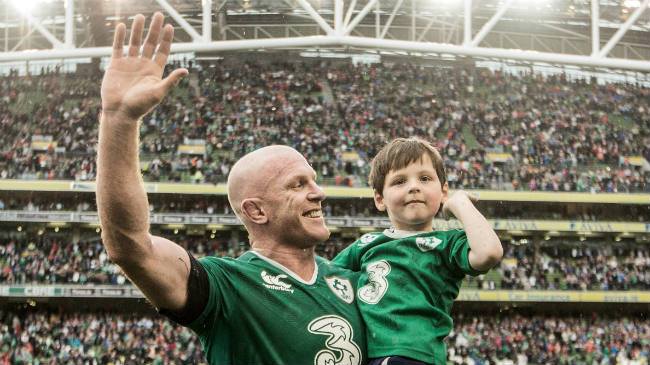 Paul O'Connell, one of the greatest rugby players of our time is forced through injury to retire from the game he loves.
"Few players get to touch the mantle of greatness. Fewer still get the wear it. Paul O'Connell made it his own."
<<<<<<<


Ben and Kathleen Naylor have resumed transcribing the Gleasure letters.