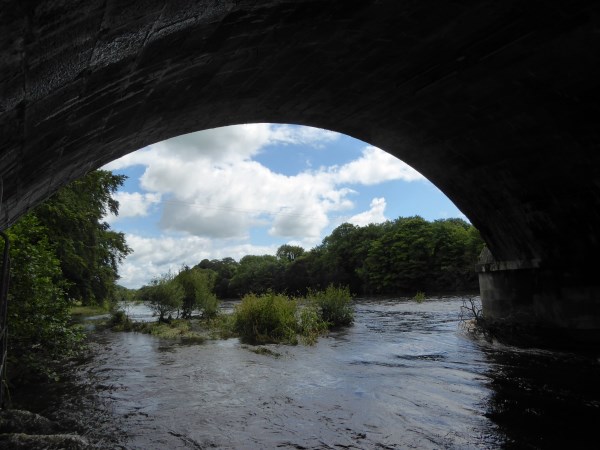 Picture of The River Feale through the eye of The Big Bridge taken on our Google pinning walk
July 22 2017
<<<<<<<
Google Mapping Walk Part 2
On Saturday July 22 2017 Damien O'Mahoney led a group of volunteers on a walk around Listowel. The purpose of the walk was to collect images of Listowel to add to Google Interactive Maps in order to improve Listowel's presence on the web, thus raising the profile of the town and promoting business and tourism.
Our photo album is HERE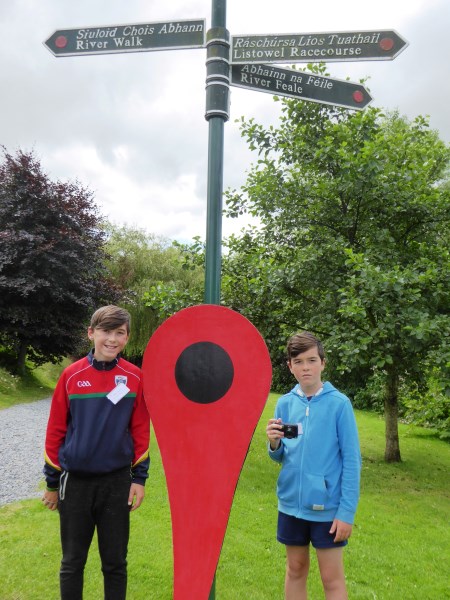 We are now on the river walk. My boys loved taking the photos and they don't mind that I get all the credit. Damien organised a treasure hunt to keep the younger members of our party interested.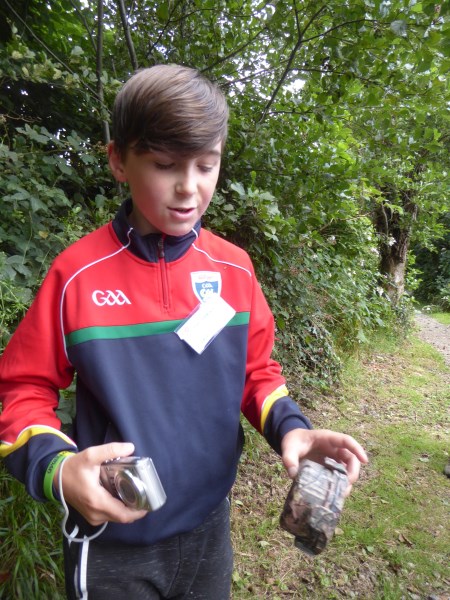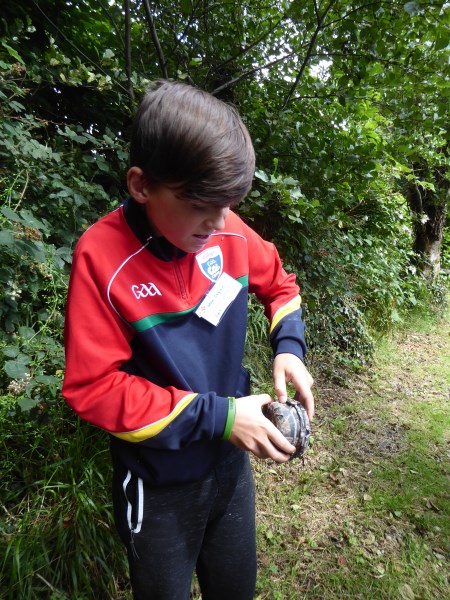 Seán needed a little adult help to find the first clue. It directed us to the next location where we were to look for a key.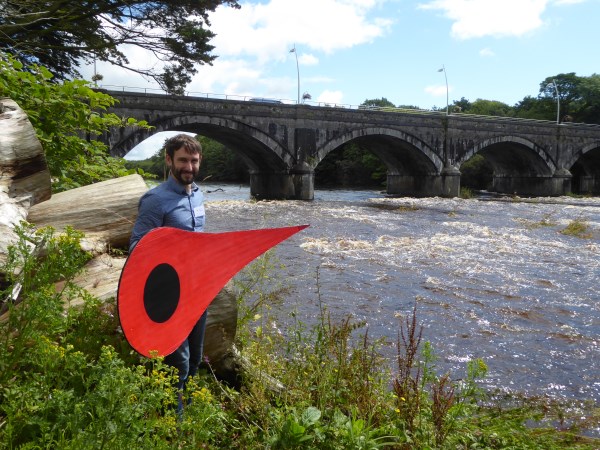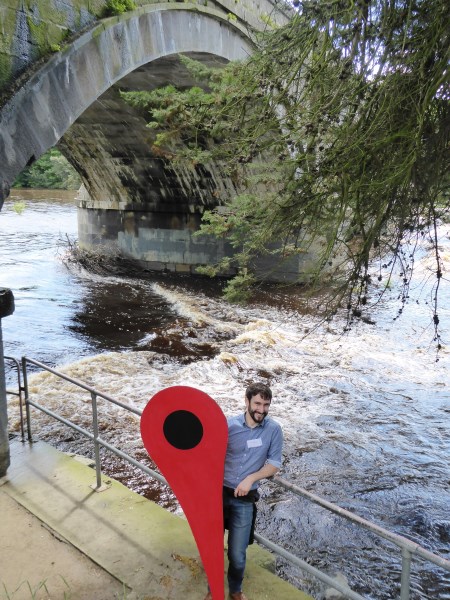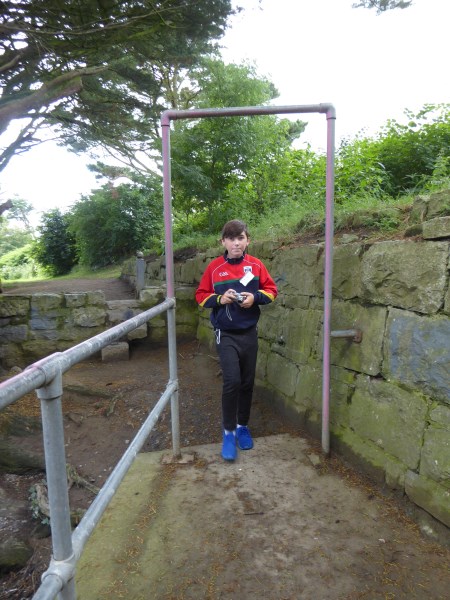 The day was gloriously sunny and the river walk was peaceful.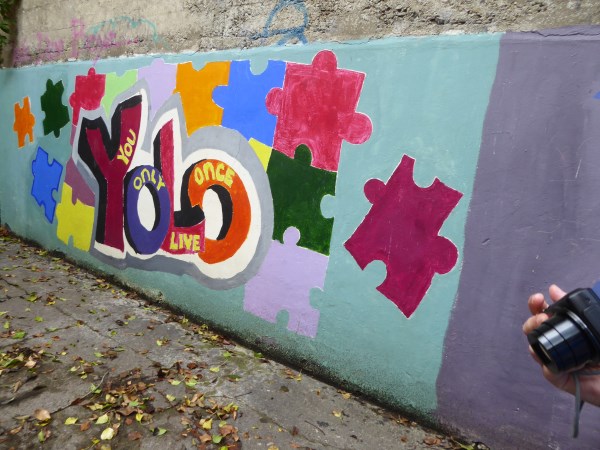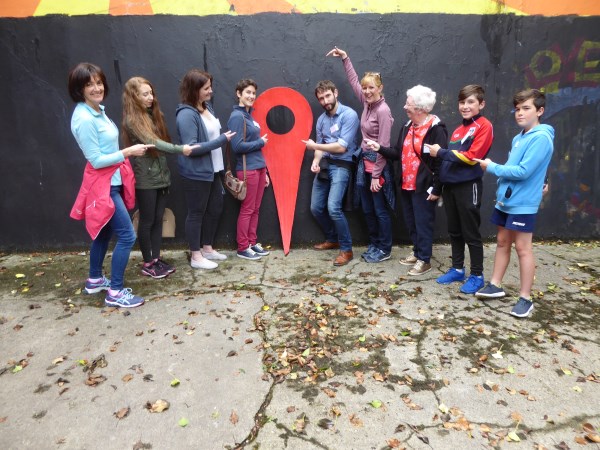 In the old ball alley we posed for the a group photo. Charlie Nolan took it so I'm in it and he's not.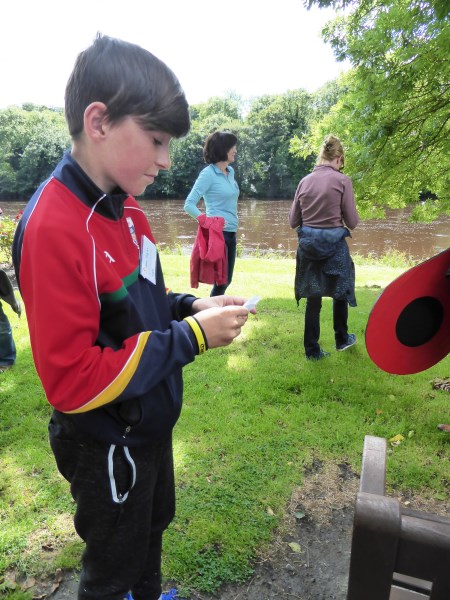 We found the key!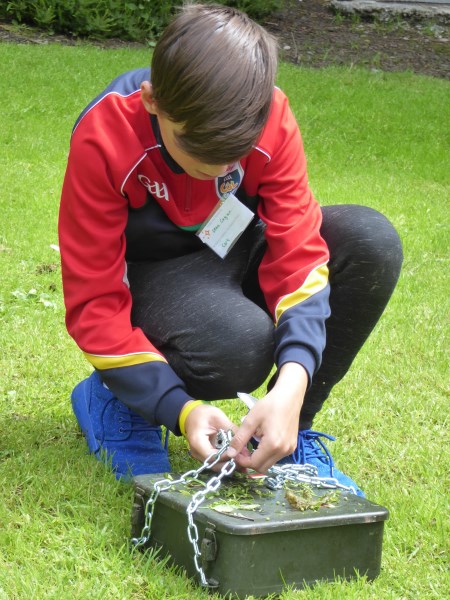 In the Garden of Europe we found the box and Sean needed help to undo the chain to reveal the loot….sweets.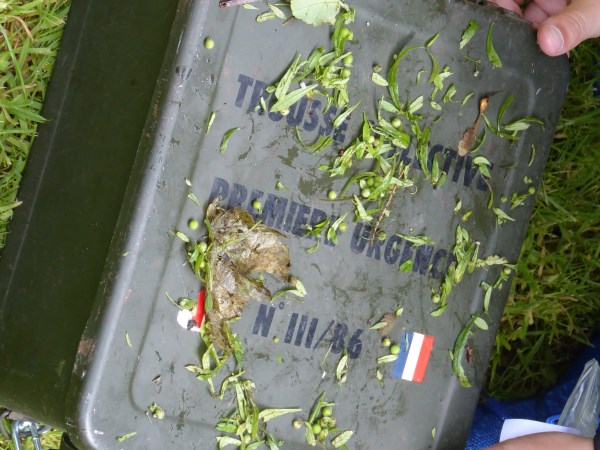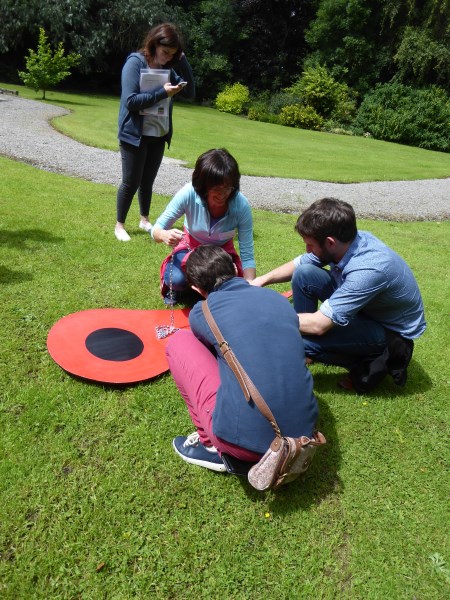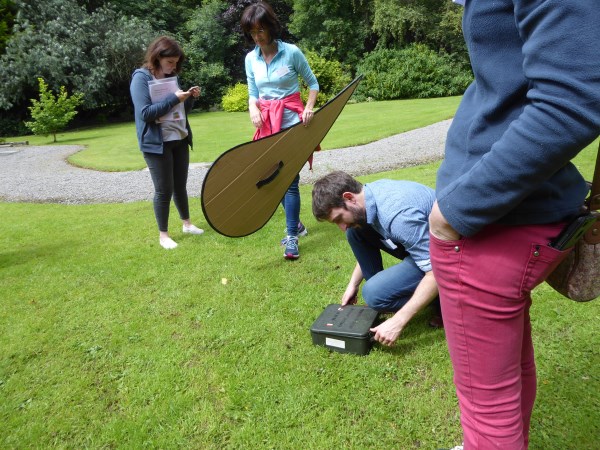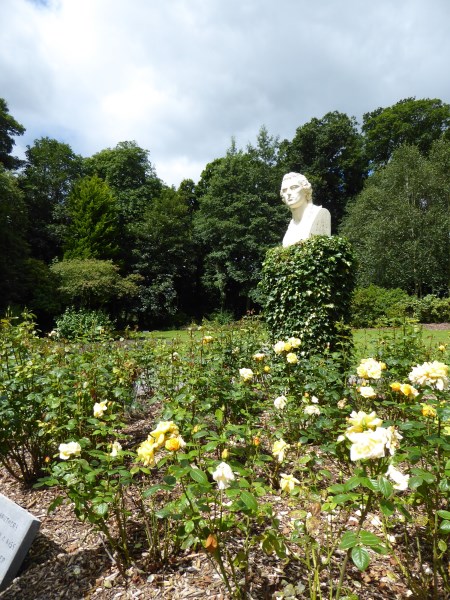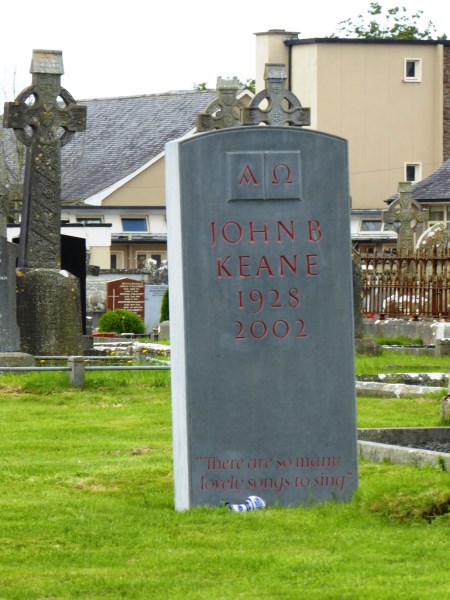 We strolled on to St. Michael's graveyard and I took this photo of John B's gravestone.
<<<<<<<
Resplendent Listowel in 2017
I'm sure the Tidy Towns' judges will be impressed.