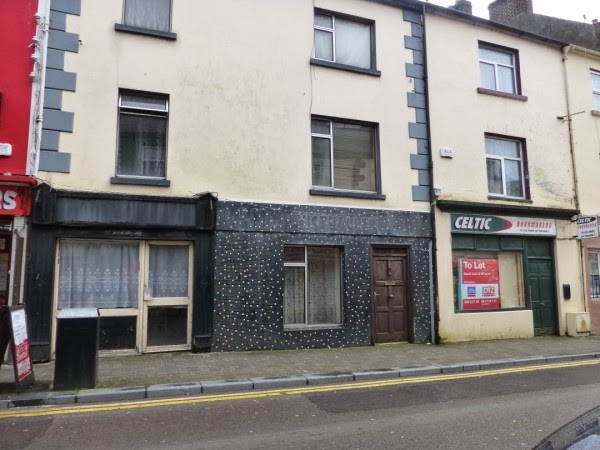 Three shops in a row on William Street, all closed.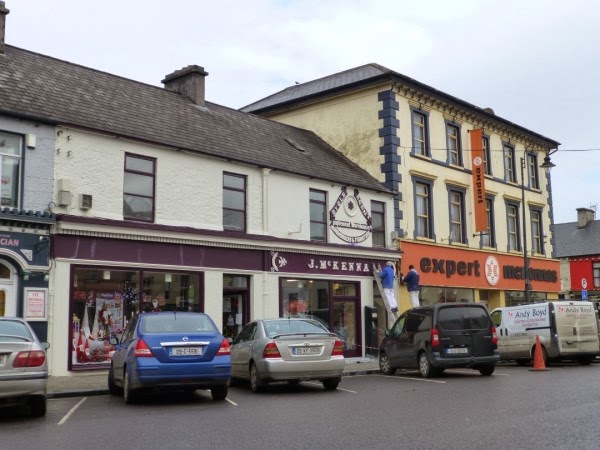 Meanwhile McKenna's has been repainted.
<<<<<<<
A few more then and now photographs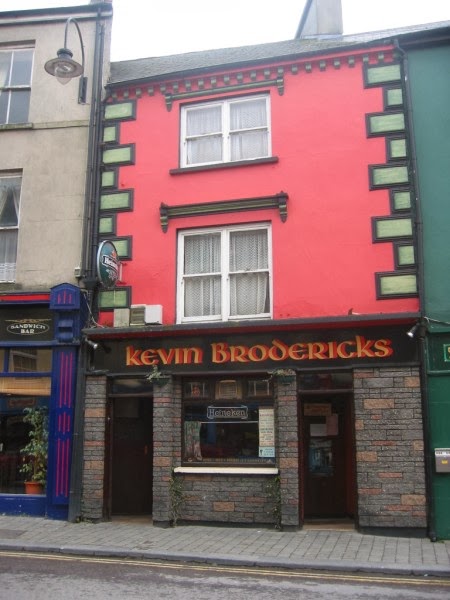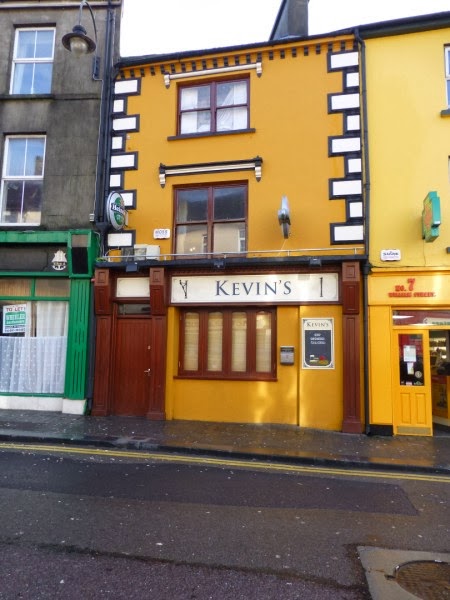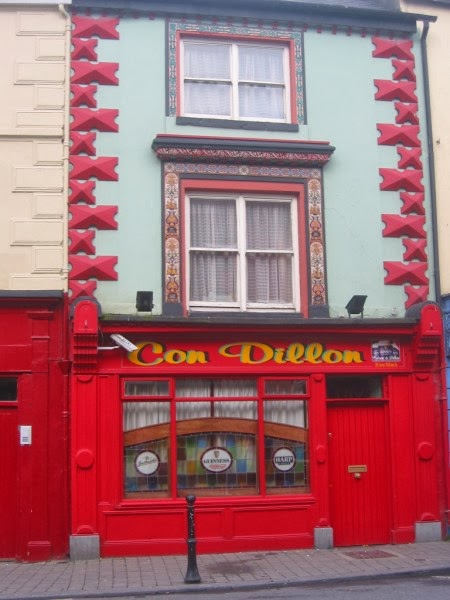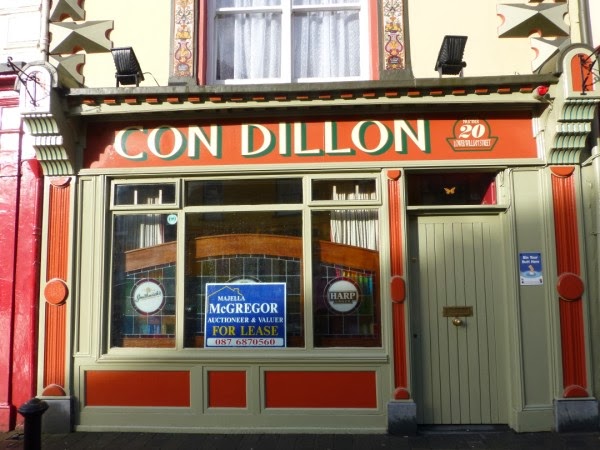 <<<<<<<
Guess what Michael Lynch (archivist) found in the archives of the County Library.
It's the choir from Listowel Ontario who visited us in 1971.
Michael writes:
"Just a wee bit about the Listowel Ontario Choir! I've found a photograph (attached) in "The Kerryman" photo archive. It appeared in the paper on 8 May 1971, and was accompanied by a note stating that the Choir had just finished up at the Cork International Choral Festival, winning 1st prizes in the No. 2 Schools and No. 4 Schools Competitions. They also finished 2nd in the No. 3 Schools Competition.
The Choir also played a concert at the Killarney Town Hall (3 May 1971) as part of the Pan Celtic Festival.
There's a good article in "The Kerryman" on 19 June 1971, which states that Listowel Youth Club's finances (which had been built up through organising "hops at the Plaza") had been drained by their provision of hospitality for the Canadian choir. Two dances at the Listowel Arms had severely dented their finances."
(It sounds like they ate us out of house and home.)
<<<<<<<<
You heard it here first….maybe


Namir Karim, our genial host in Scribes is opening a craft shop. He should be up and running in time for all your Christmas gifts. Craft demonstrations, classes etc are all in the plans so watch this space!


<<<<<<<


Good news on the Great Southern Trail


"Kerry County Council have made an application for funding for the extension of the Great Southern Trail under the National Cycle Network funding scheme. This fund of over 6 million will be allocated to Local Authorities and priority will be given to " projects that are off road and have the potential to be world class trip attractors in their own right".
An announcement should be made before year end from the Department of Transport on the successful applicants." (Jimmy Moloney)