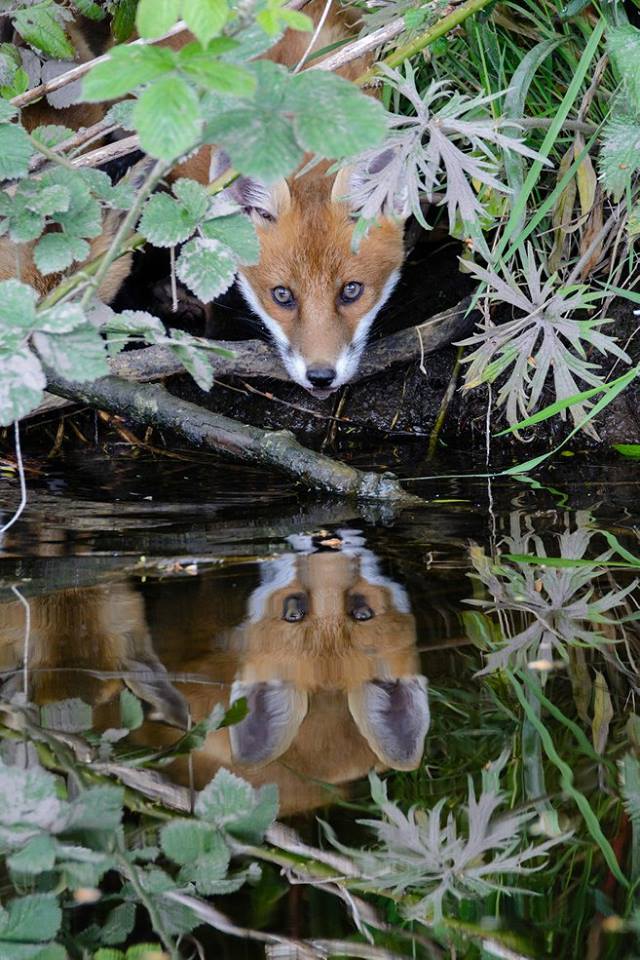 Chris Howes, Irish Wildlife Photography Competition
<<<<<<<
The Kerryman Unbuttoned by Redmond O'Hanlon Part 5
….Early I learned that in Kerry the 'accounts' that are so prominent a
feature of the social structure of the county are distinct (but not completely
so be remembered) from financial
statements or debts unpaid. Ramblers have no affinity with the tinkers but are
the Kerryman's word for loose stones on the road. To be taken up in the bones
may baffle any doctor outside of Kerry. The complaint seems endemic to the
county- tribute to its mists maybe and,
so far as can be gathered medical treatises are silent on the subject. It is
doubtful too if a medical man can state with certainty the location of his grug
on which a Kerryman sits betimes.
It was in the
townland of Trieneragh near Duagh where the land falls away in eye-soothing
sweeps towards the river Feale, that I met a young man who was a specialist in
the art of indirect approach. I had made my way slowly towards the road from
the inch by the river, burdened with a rifle and a bunch of rabbits when I met
him. Eyeing the bag from time to time as we chatted he at length observed
reflectively, "If my mother met you now she would ask you for a rabbit." Adding
somewhat unnecessarily that she was terrible fond of rabbit. I thought a brace
of graziers but a small fee to pay for this delightful example of Kerry tact.
In any event, I had been shooting over my young friends fields……
<<<<<<


Town League 1950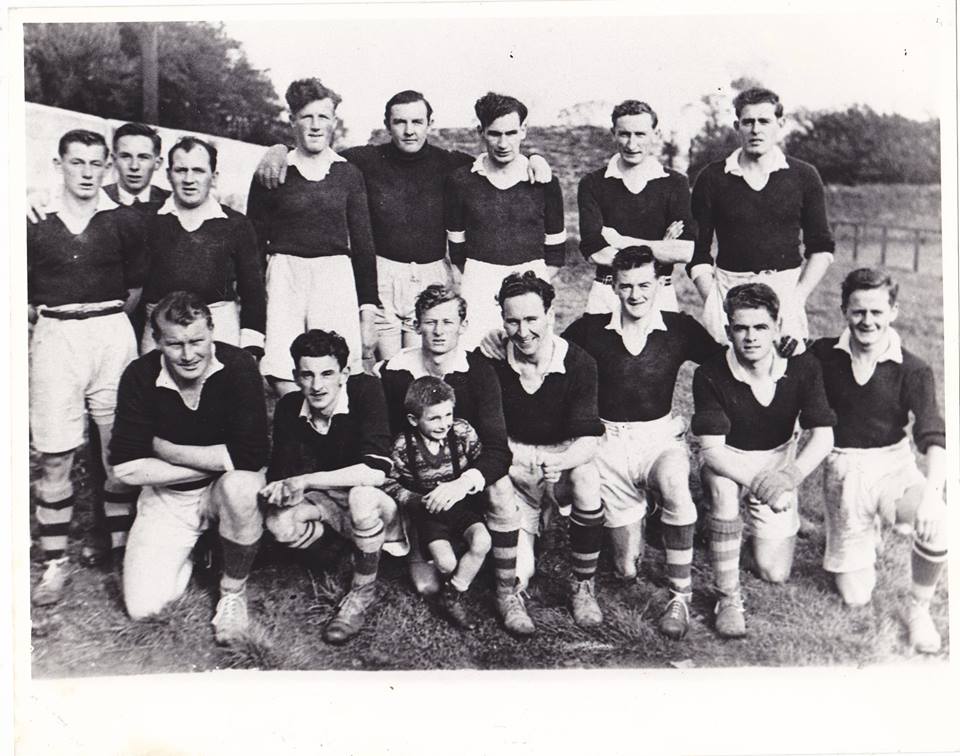 This old photograph from Vincent Carmody's Living history popped up again recently on Facebook.
The occasion is the Ashes team for the Listowel town league of 1950.
The players are
Front Row. D.Prendeville, John B., Toddy Enright (holding mascot, Frank Pierse) Jim O Neill, Mick McAuliffe, Jimmy Harris, Mick Cotter.
Back Row. Timmy Walsh, Michael McGuinness, Jim (Roddy) O Sullivan, Mick Barrett, Micheal Quigley, J.Ryan, Jim Deveraugh, Tom Finucane.
<<<<<<
Spotted on My Walk
A blackbird, a dry wall and a ruin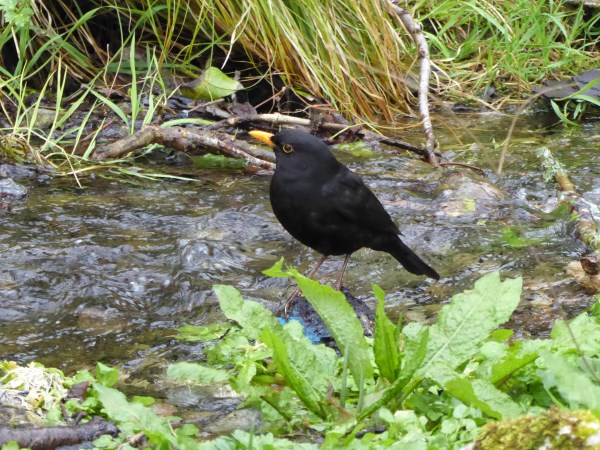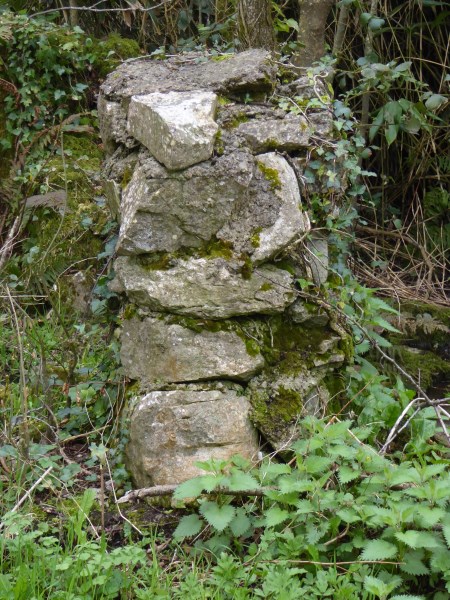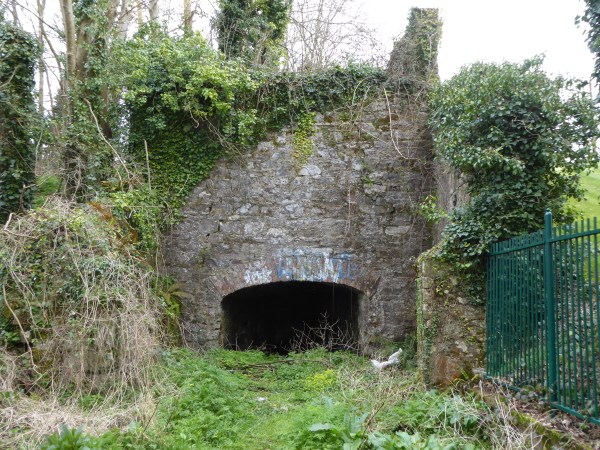 <<<<<<
A Swedish Influence in North Kerry


A few months ago I had Vincent Carmody's story of Lars Larsson and how his relatives came to St. Michael's graveyard to seek out his grave.
On the foot of this story, Jim MacMahon wrote to tell me how it came about that a Swedish man was buried in Listowel.
Sweden was a big dairying country and companies like Alfa Laval had trained many technicians and engineers.
A far seeing creamery manager in Ballyheigue, a granduncle of Jim MacMahon's, advertised in Sweden for some operatives with technical experience to work in Ballyheigue Creamery. Three of the men who came were our friend Larsson, Nielson and Monson. Larsson was killed in an accident but Nielson and Monson went on to marry local women and their descendants still live in North Kerry or else visit often.
The Monson descendants have a jewellery business.
<<<<<<<


Did you do Your Leaving Cert in St. Michael's in 1968?


A 50 year reunion celebration is being planned for this class and the organisers are encountering some difficulty in rounding up the last few old boys.
Here is an extract from Ned O'Sullivan's email:
A group of us are planning a reunion weekend on the 7-9 September 2018. It entails a social gathering plus hopefully a nostalgic return to the school, photo exhibition, and some other things finishing with a day at the Races on the Sunday. We have established contact with most past colleagues but we are in the dark about a few.
It's possible that some of them read your blog and we would be v thankful if you could put it out there for us.
Committee members are Michael Moriarty NT., Teddy Murphy, John Moloney n Christy Sheehy.
Many thanks Mary
Ned O Sullivan.
Ned has given me his phone number in case anyone of his classmates is reading this and wants to get in touch.


<<<<<


Healys of Convent Street and their Neighbours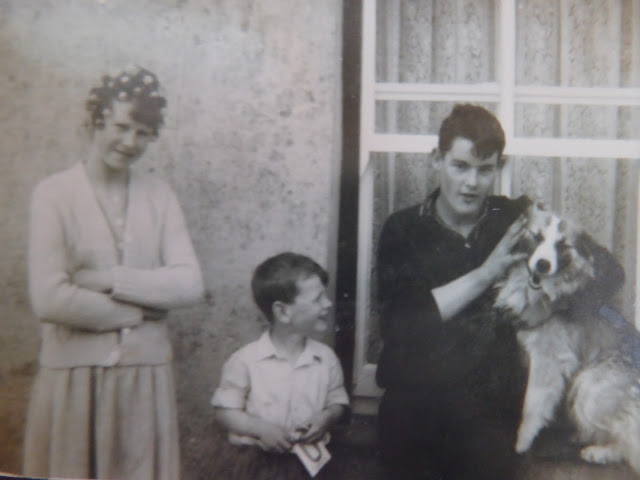 Cathy Healy sent the photo to her uncle Pat in England and he confirmed that the young boy is Mike Healy, Cathy's uncle. The lady in the hair rollers is till a mystery.


Common sense says that she would not be going too far from her home in rollers, I'd say she was a neighbour of the Healys and of John Hannon who took the photo, so we're looking for someone from the Gleann area to put a name to a face. Liam Healy R.I.P. would have remembered her name and as Cathy said he'd have the dog's name as well.
We miss them every day.


<<<<<<<<<


National Poetry Day 2018


Poetry Ireland decided to celebrate National Poetry Day 2018 on April 26 2018. Listowel Writers' Week went to town on it, literally. They took to the streets and they gave everyone a poem in their pocket and challenged everyone to read at least one poem on Poetry Day.
Here are some of the people they met with a poem.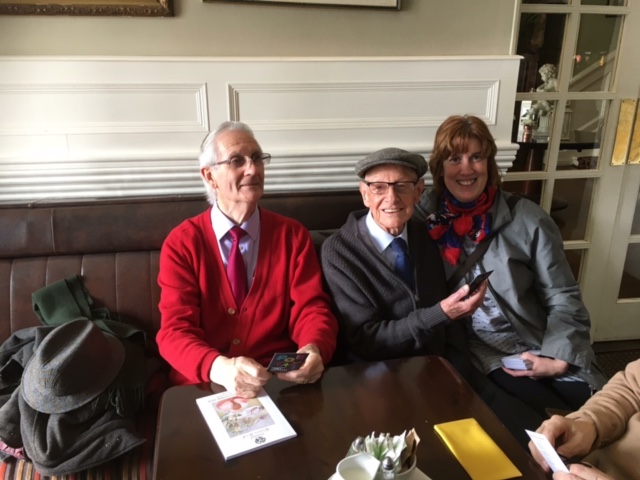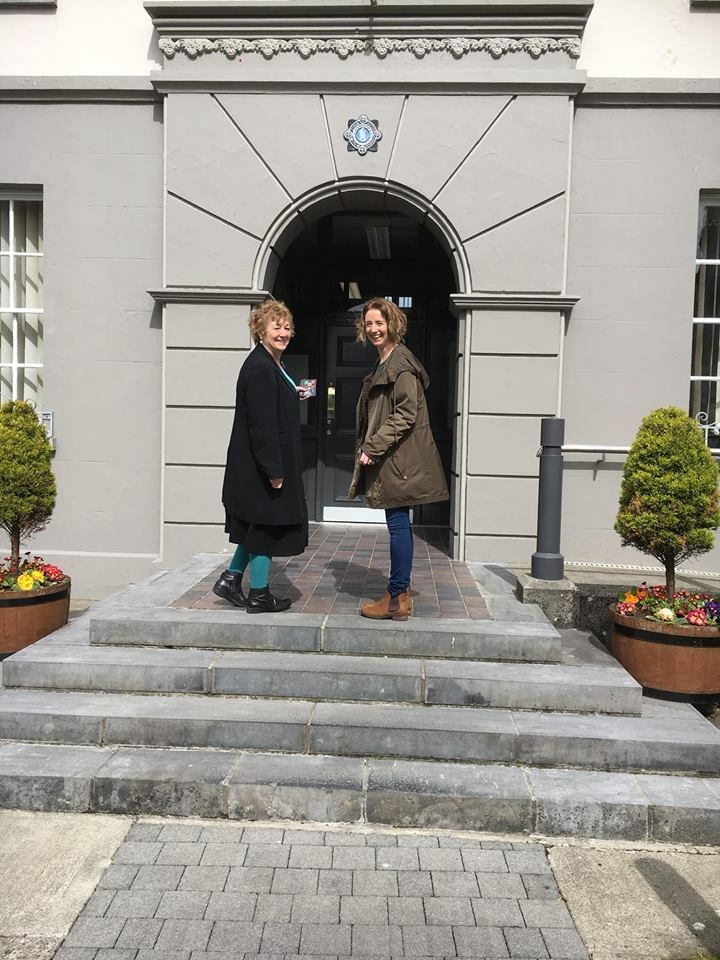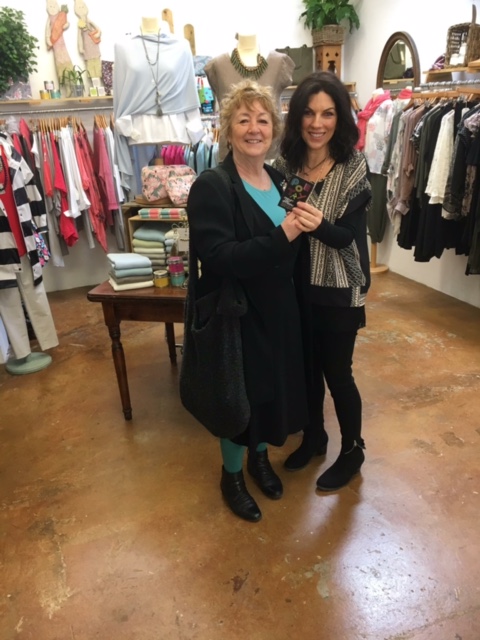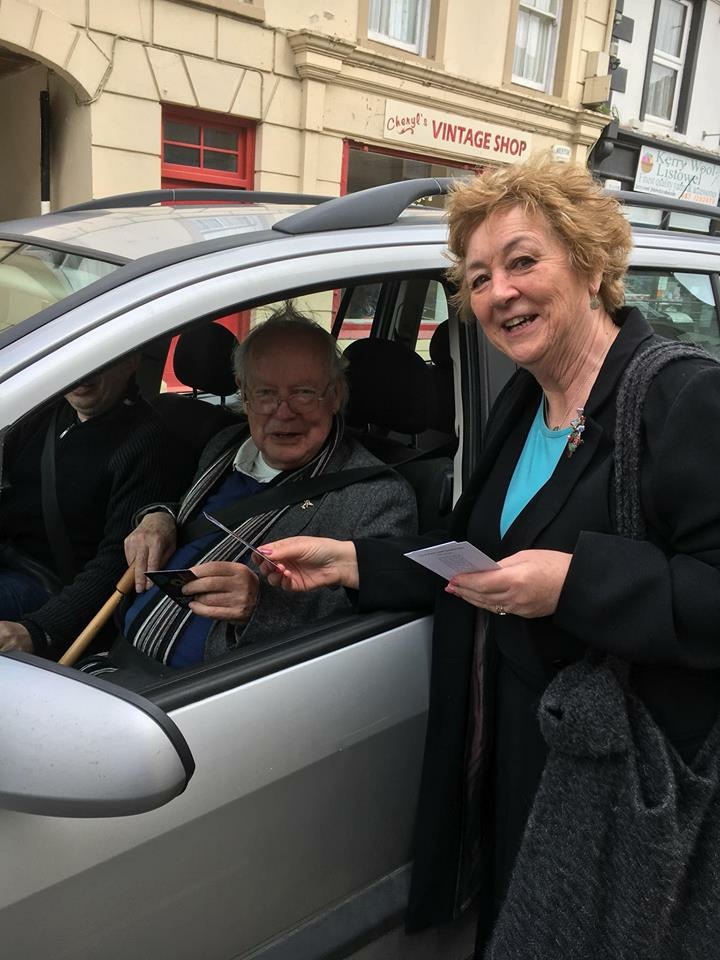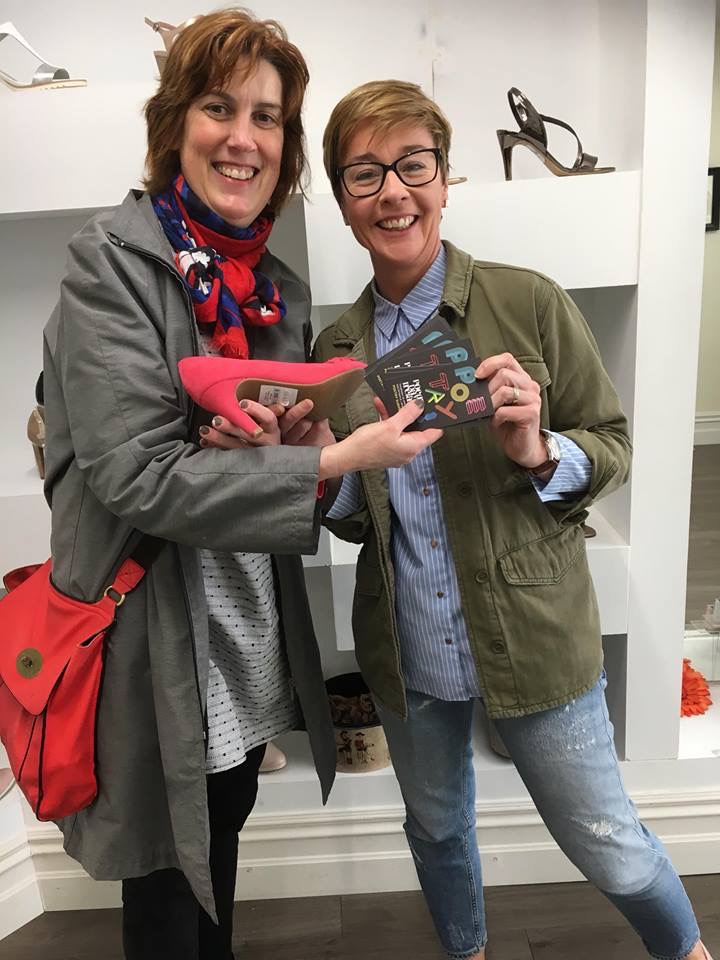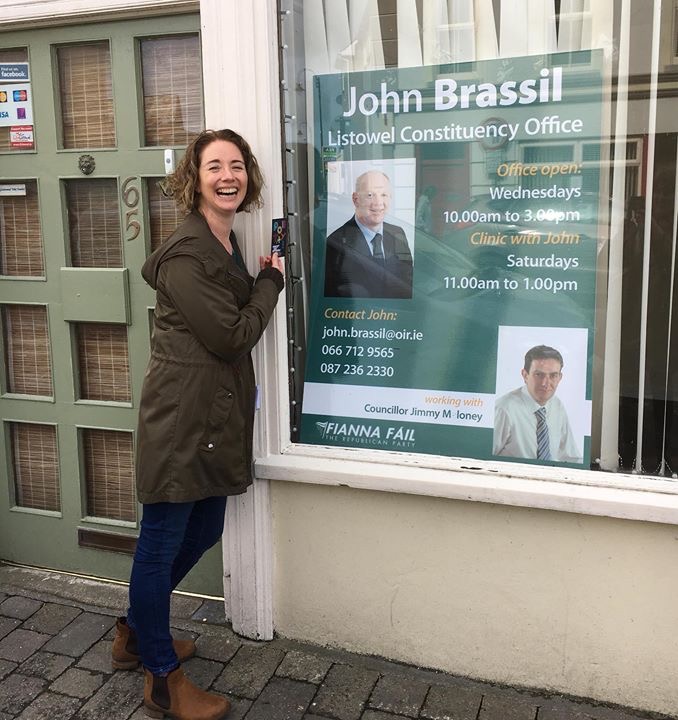 Would you read a Poem on Poetry Day by Mary Cogan


with apologies to Dr. Seuss


Would you read it in a shop?
Would you read it with a cop?
Would you read it in a car?
Would you read it with a jar?
Would you read it stuck in traffic?
Would you read if it was graphic?
Would you read with Sinead and Liz
Máire or Maria, gee whiz
Poetry Day brought to my mind
That Writers' Week's not far behind.


Listowel Writers Week and the National Children's Literary Festival run this year from May 30th to June 3rd.


See what's in store here


Listowel Writers' Week 2018 programme