Plus ça change, plus c'est la meme chose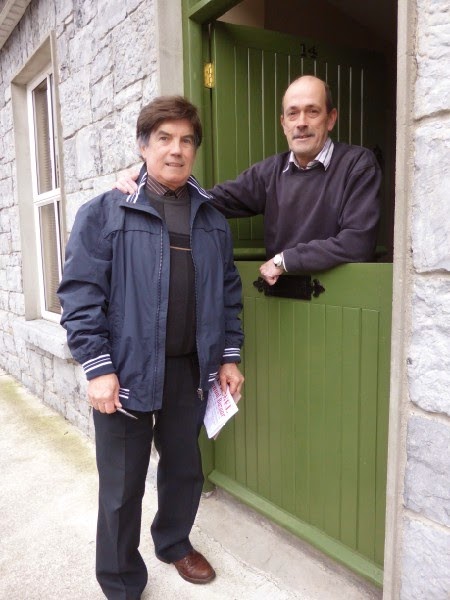 This photo which I snapped opportunistically on Charles Street last week has proved very popular. Vincent Carmody got in touch with me to remind me that in his book, Listowel, Snapshots of a Market Town, he has a photo taken at the same spot over 100 years ago.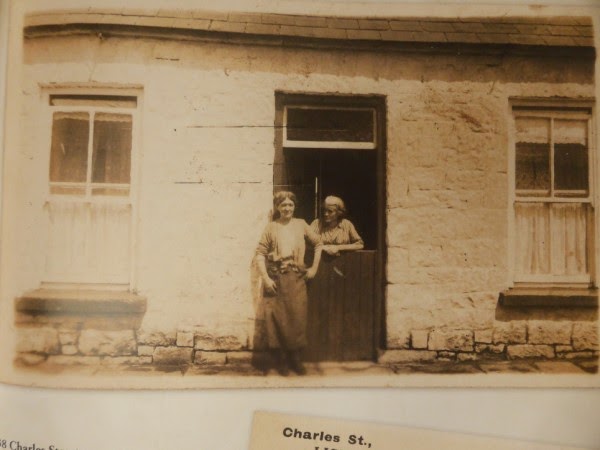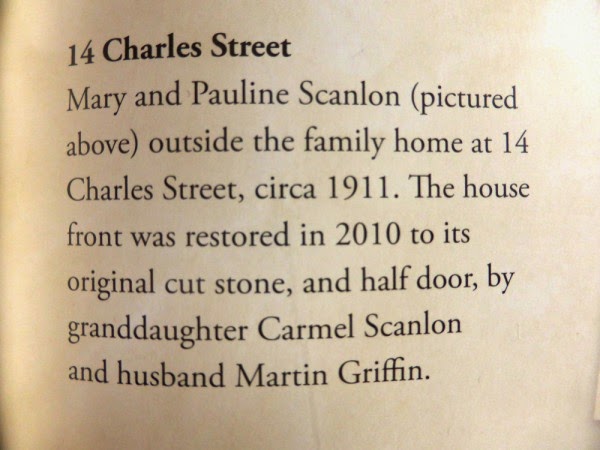 <<<<<<<<<
Adare Manor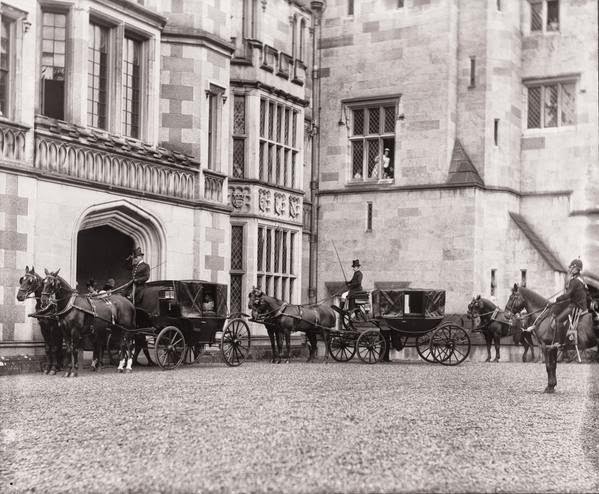 J.P. McManus has purchased Adare Manor. This photo on Limerick Life shows Queen Victoria arriving there in 1897.
<<<<<<
An cloch is lú ar mo phaidrín


My title for my little story comes from an Irish phrase that means, literally, the littlest bead on my rosary or, figuratively, the least of my worries.
Recently I was told a story of a lady who purchased a rosary beads for an elderly relative. When she got the present home, she discovered that it had only 4 decades. She returned it to the shop where the shop assistant discovered that the whole batch of beads had only 4 decades. Everyone presumed that the rosaries were faulty and another example of shoddy workmanship.
I was, however, aware of other sets of beads beside The Holy Rosary as we know it.
I had a very saintly grandmother who, like many of the women of her day was devout and prayerful. After her death I inherited her little purse where she kept her beads. It contained 3 sets of prayer beads.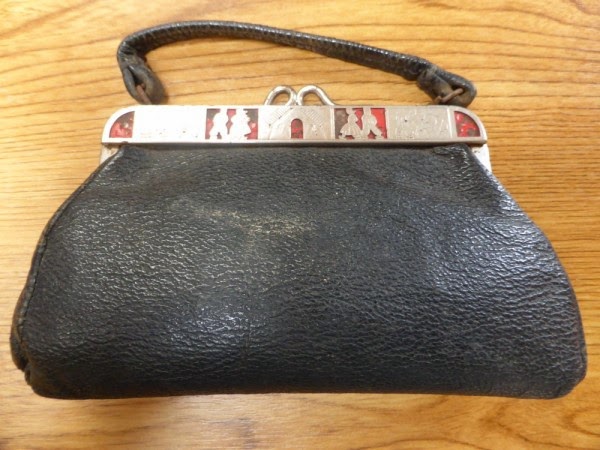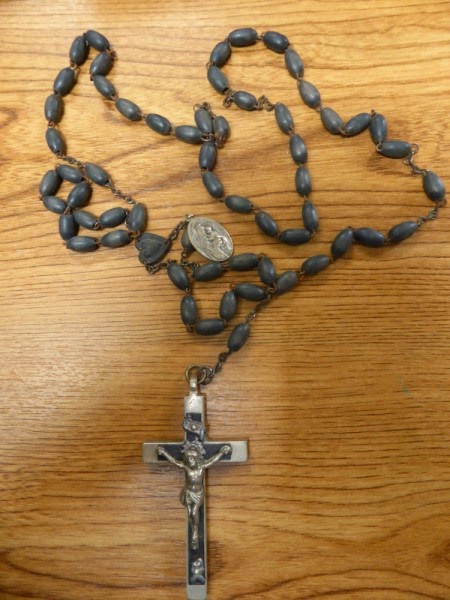 Conventional, if rather large, rosary beads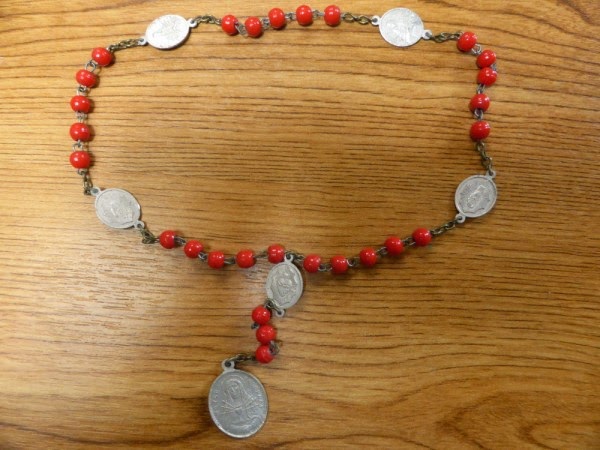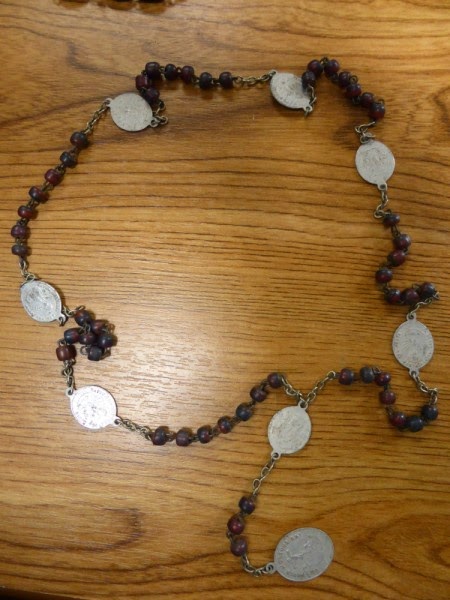 These two sets of beads are a mystery to me; one has five "decades", each of 5 beads; the other has seven "decades" each with 7 beads. Any ideas?
<<<<<<
+ Gus Cremin R.I.P. +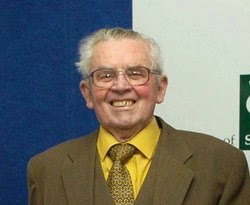 (photo; Terrace Talk on Facebook)
End of an Era


Gus Cremin of Lisselton, Gaelic football legend, passed away last week.
Gus Cremin born 1921 was Kerry's oldest living winning All-Ireland
Senior medal holder in Gaelic football.
With his team mate and fellow midfielder, the great Eddie Dowling, Gus
helped the Shannon Rangers win the 1945 Kerry County Championship,
thus putting him in line for the Kerry captaincy the following year.
He was chosen for the Kerry Juniors in 1946 and then went straight
onto the senior side for the All-Ireland semi-final against Antrim.
In the final against Roscommon he captained Kerry and became the
youngest ever to lead the side in an All-Ireland final. It was a
dramatic match and late goals from Paddy Burke and 'Gega' O'Connor
helped snatch a draw for the Kingdom. Gus was shouldered high from the
field by supporters after an amazing game. However, Kerry caused a
sensation by relegating their captain to the subs; Gus was
dramatically dropped for the replay.
With fifteen minutes left in the replay the Kerry team were trailing
the Connaught men by two points, and Roscommon showed no sign of
losing their lead. Entering that last quarter Kerry made the move that
won the match by finally allowing the former captain to come on the
field as a sub. He immediately set up Paddy Burke who found the net
and the Kingdom were ahead. With a few minutes to go in the match Gus
scored a magnificent point from 50 yards. This was the decider and
Kerry went on to win. Later it was described as "one of the most
perfect and valuable points ever scored in Croke Park."
The following year Gus was most unfortunate when a broken leg
sustained in a North Kerry League game prevented him from traveling to
America for the historic 1947 Polo Grounds Final in New York. He
played his last game for Kerry in the 1948 All-Ireland semi-final loss
to Mayo.
Taken from http://en.wikipedia.org/wiki/Gus_Cremins