Photo: Chris Grayson
<<<<<<<
Clay Pipe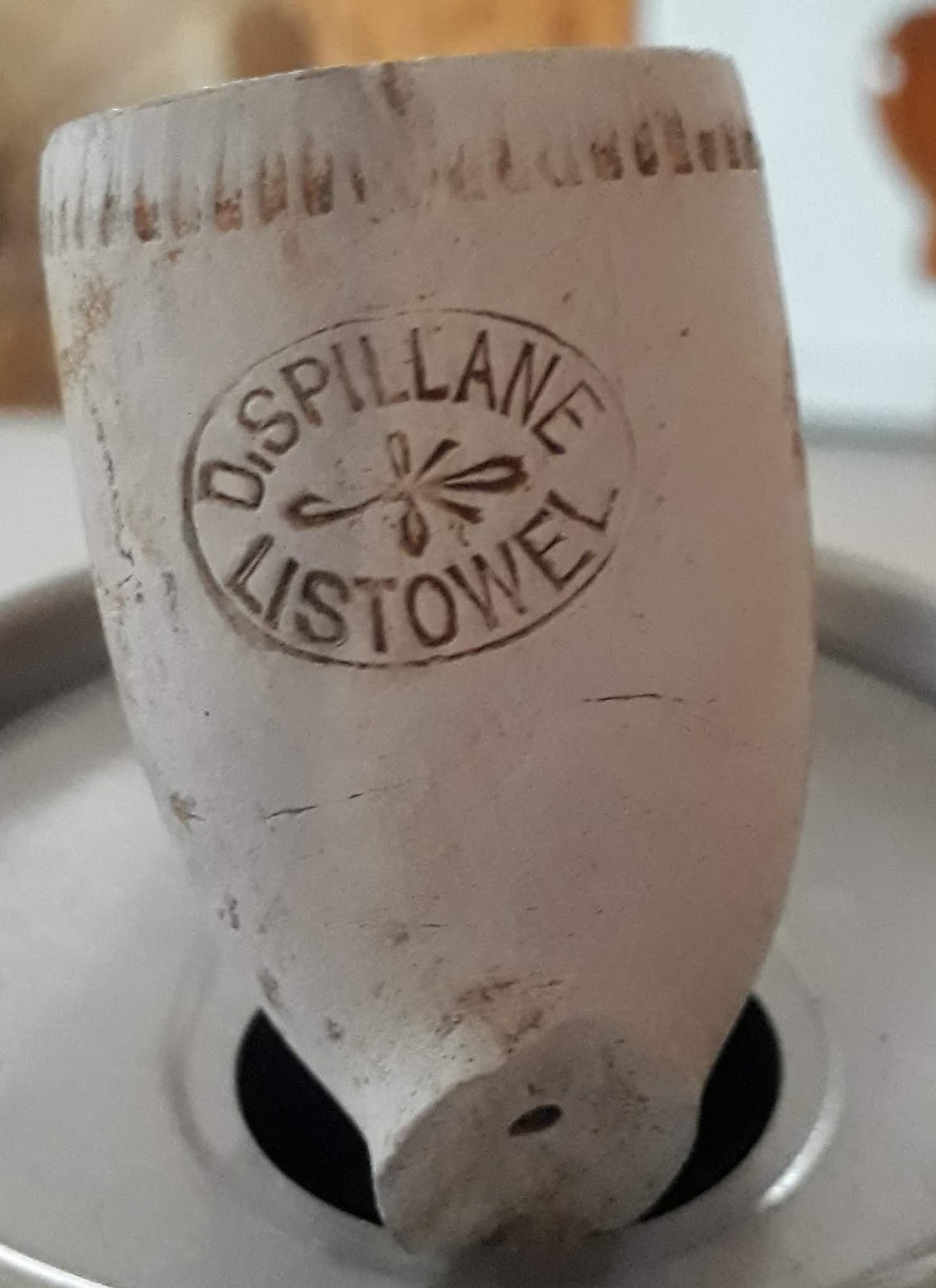 When Kay O'Leary was doing a bit of gardening in Lyreacrompane she came upon this artefact. She was curious to know where Spillane's shop was.
Vincent Carmody's Snapshots of a Market Town has the answer.
"David Spillane came from Limerick in the mid 1860s to manage a store for Hugh Kelter. In 1876 David married Johanna Enright from Listowel. With the demise of the Kelter's business in the 1880s, the Spillane's took over the running of the shop."
From the evidence in Vincent's book it looks like Spillane's stocked everything from a needle to an anchor.
<<<<<<<<
Then and Now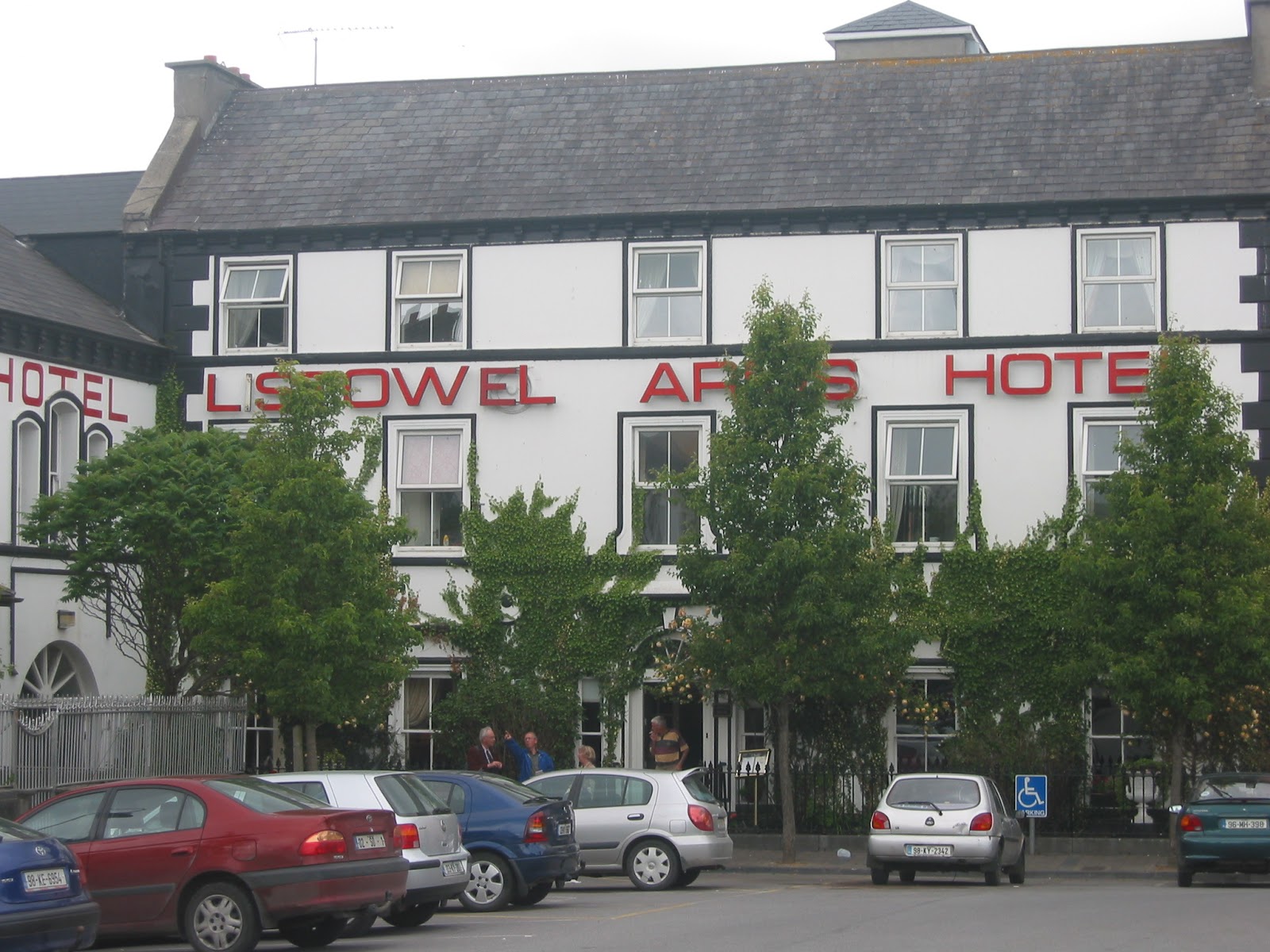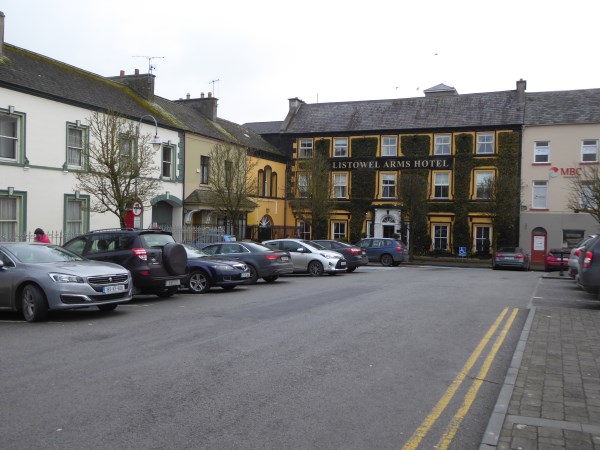 <<<<<<<<
A Trip Down Memory Lane to 2004
<<<<<<<<<
A Listowel in Exile Remembers Listowel.
Liz Chute in far off Canada read the piece about Pat McAuliffe's works from Ireland of the Welcomes. She was moved by the final paragraph which is the anecdote about Bryan MacMahon and the Clare painter.
Here is Liz's email;
Mary,
You have brought a lump to my chest and a tear to my eye . My father had once painted a ceiling In the cafe/ house I grew up in . I don't remember it but I remember my mam saying Bryan would bring visitors from America over to see it .
Bryan or Master McMahon as I always called him was a GREAT and DEAR friend to me . He looked after me well growing up and I have countless references , cards , notes of introduction etc from him that I treasure . He wrote a short story about a pebble that David picked from the river and gave to me when we were 16 . Years later David took the same pebble without my knowing and brought it to a fancy jeweller in Calgary
turning it into a pendant . When I was looking for a name for my business a doctor here in Halifax a man who had a huge appreciation for music , literature and who's wife was a friend said
"But Liz, it has to be The Pebble ' that's your story" . Twenty years later I still feel enveloped by Bryan and hold myself to a high standard because of him and also my own parents .
The Pebble has been number one on Trip Advisor in Halifax for fifteen years !
You do tremendous work that is greatly appreciated !
Liz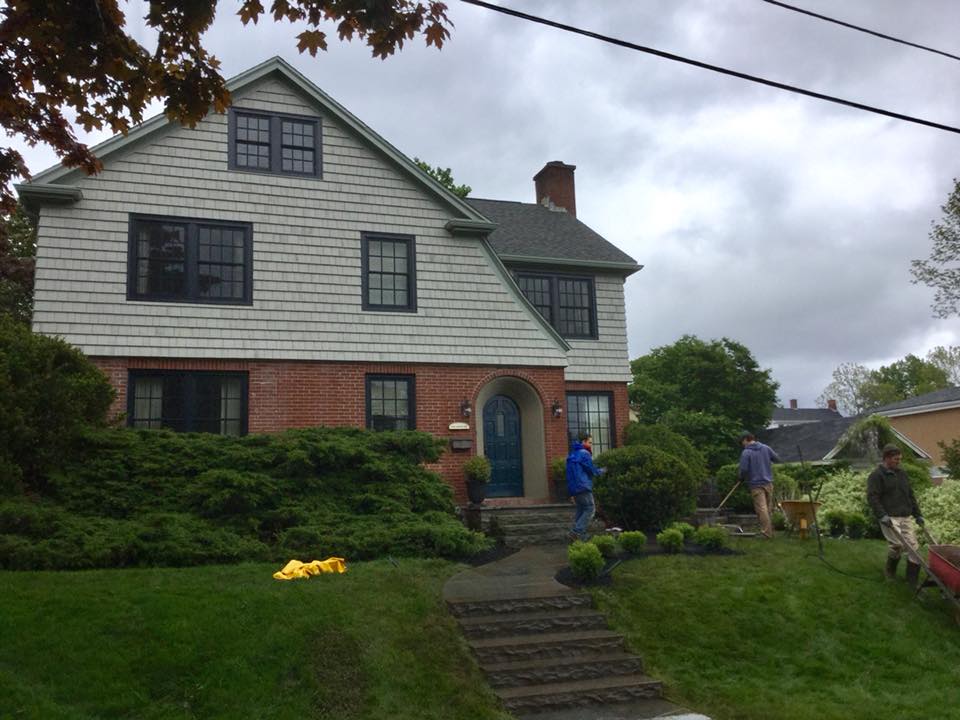 The Pebble Guesthouse
<<<<<<<<<<
Juvenile Tennis in 1987
More action shots from Danny Gordon