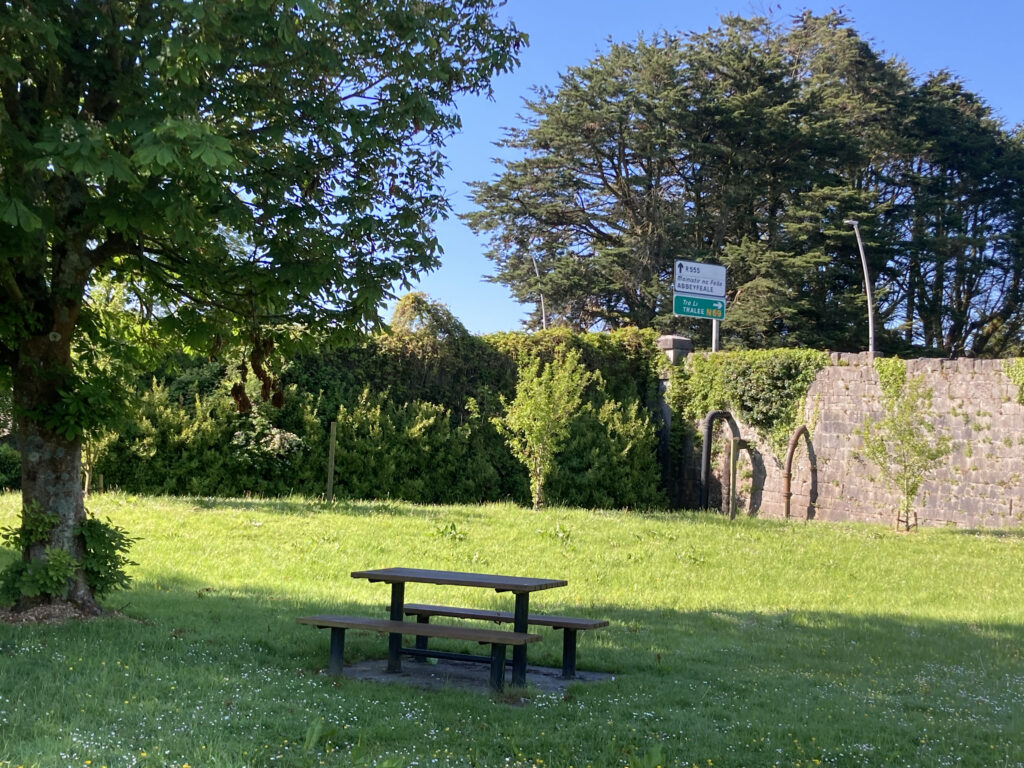 The above garden is now located beside the side wall of the ball alley. This wall, now covered in ivy and cut off by trees was once the alley where boys who couldn't get a game in the alley proper practiced their skills.
<<<<<<<<
Don't Touch!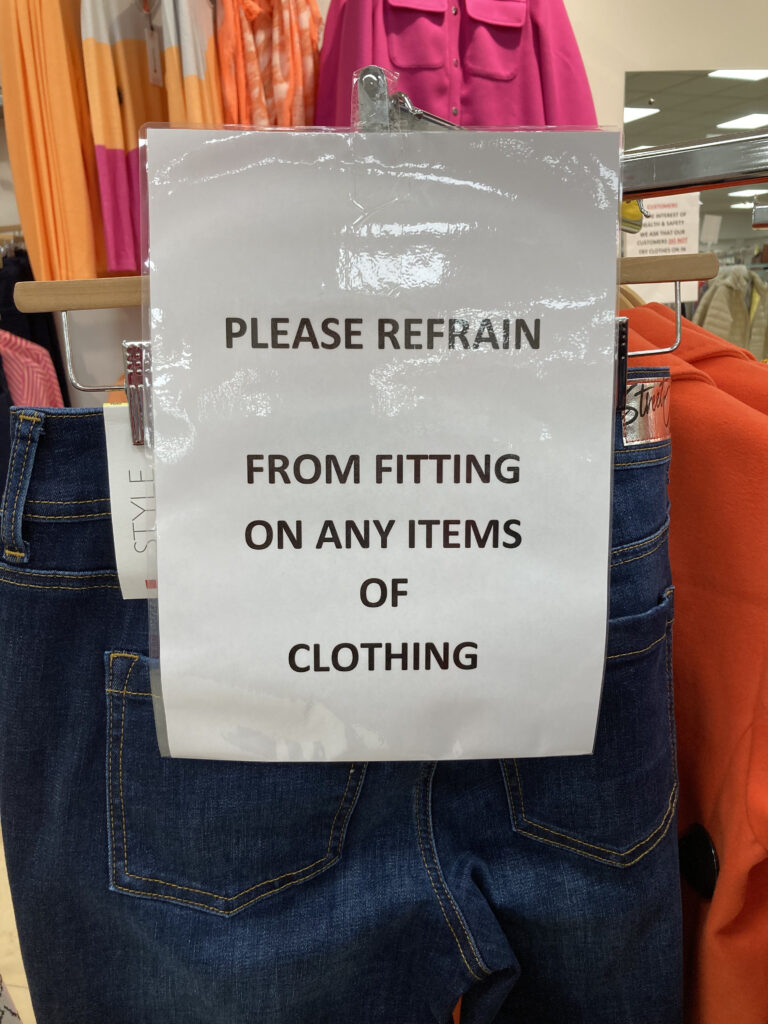 During Covid restrictions, people were put to the pins of their collars to find polite ways of saying Behave yourself, remember we're in a pandemic situation. This was just one of the many signs that appeared in shops.
<<<<<<<<<<<
Handball Memories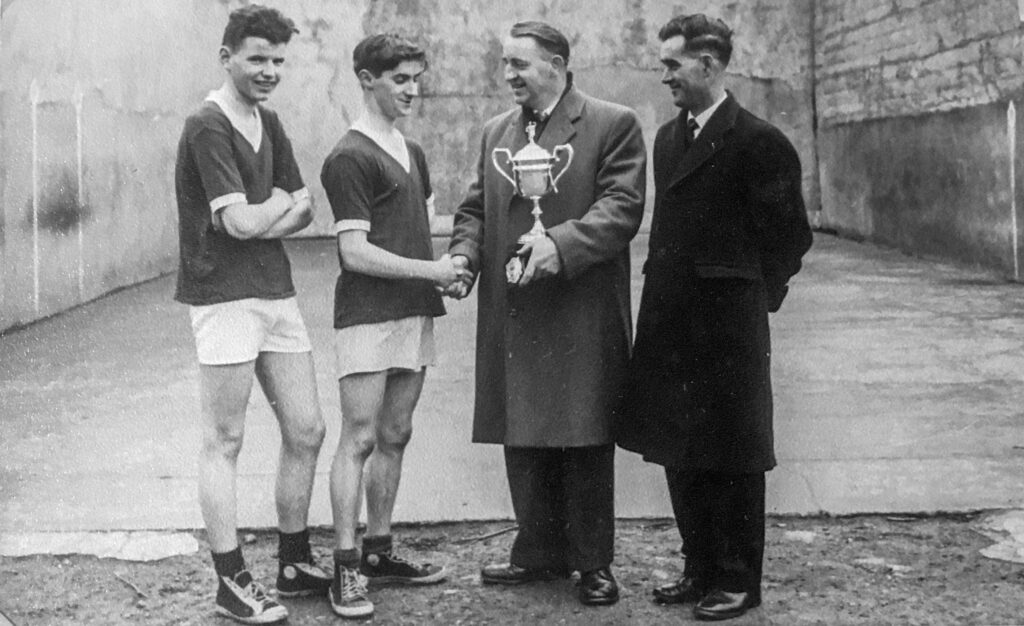 One of the stars of Listowel Handball was Brendán ÓMurchú. Here he is being presented with his cup for winning the Lee Strand competition. John Fitzgerald is on the left, John Joe Kenny on the right.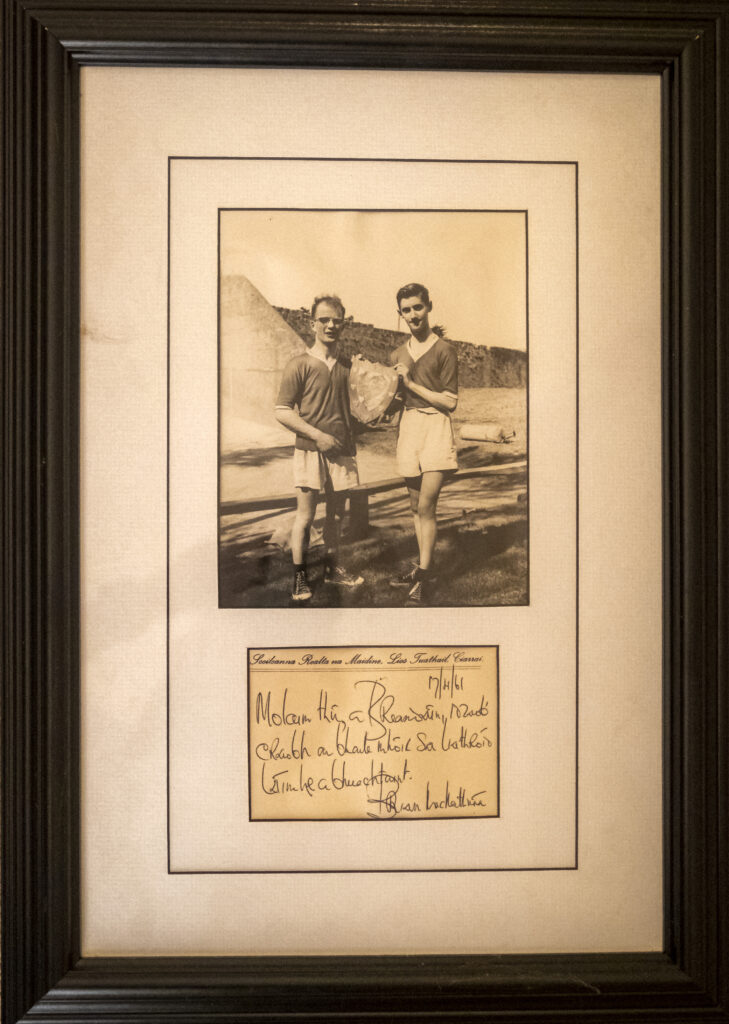 Breandán has framed this photo of himself and Junior. Breandán is being presented with the shield for winning the town league on November 17 1961. Below the photo is the congratulatory note signed by Bryan MacMahon. Brendan brought handball with him to Dublin as did another Listowel man, Michael Enright.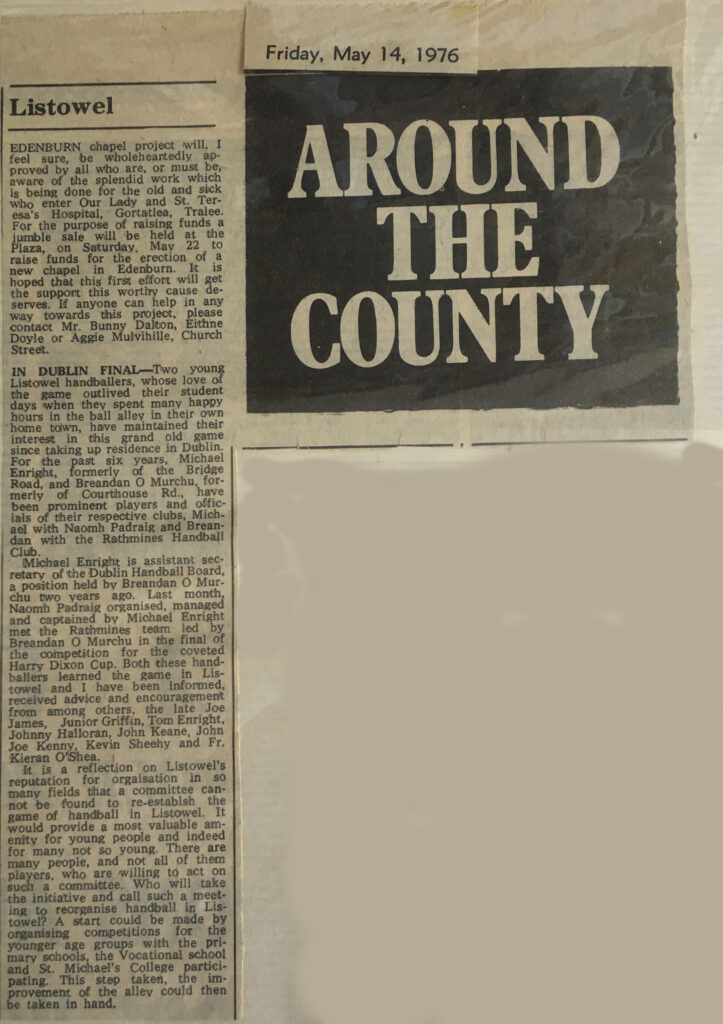 This newspaper cutting from 1976 tells of the two Listowel men keeping the game alive in the capital.
<<<<<<<<<<<<<<<
Getting Ready for Reopening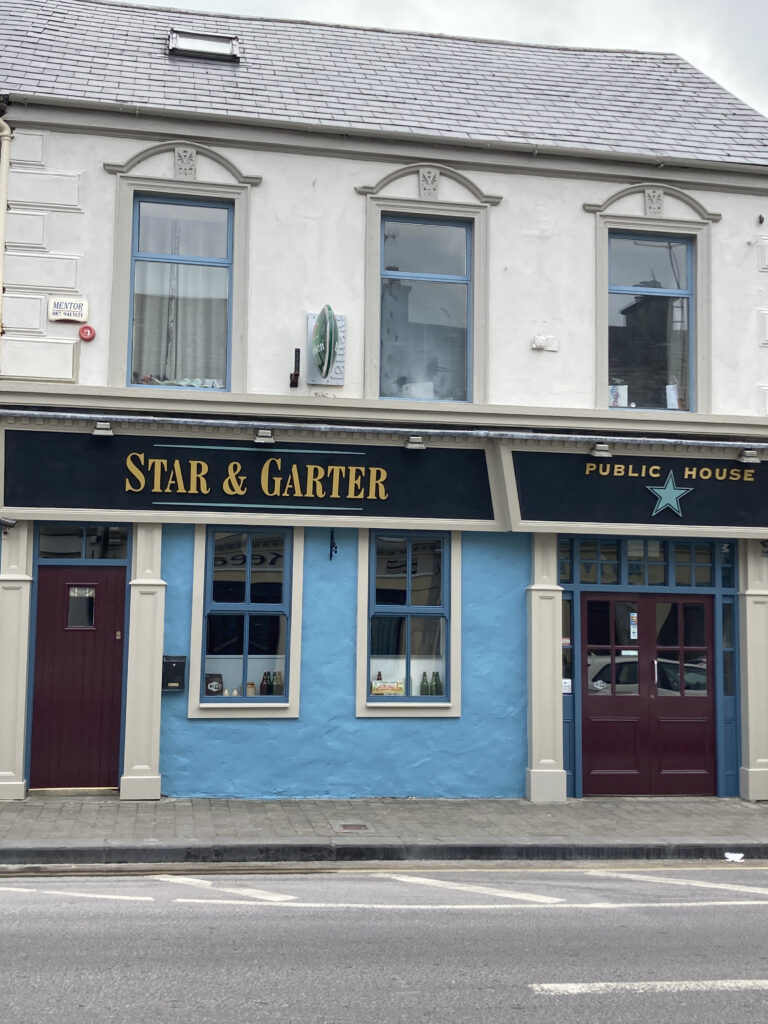 The Star and Garter on Church Street is getting a Facelift
<<<<<<<<<
A Safe Place to Visit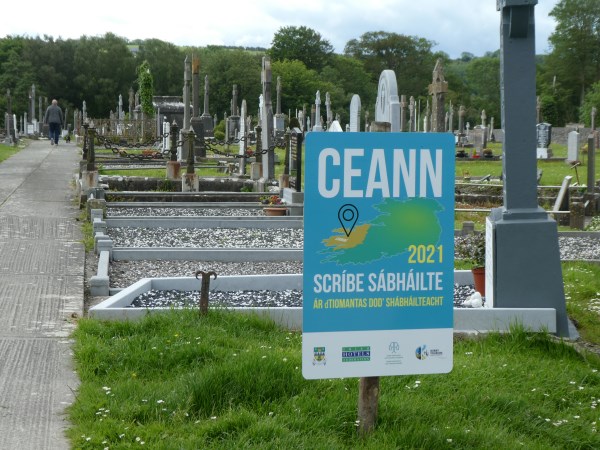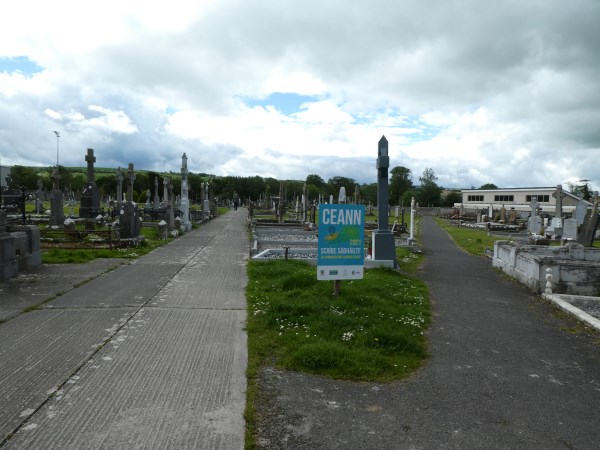 During this pandemic the Council and the Government have wasted so much money on ill thought out initiatives. This is just another. Such is the nature of Covid 19 and its unpredictable course that a safe place to visit today is quite likely to be the very worst place to visit tomorrow. Will these signs go the way of those bollards and pavement overtaking bays that blighted our streets at the beginning of the lockdown?
<<<<<<<<
From Saturday's Examiner
I enjoyed this so I'm sharing
<<<<<<<<<<<<<