Do you remember my collection of holy pictures last week?
Kathy Taylor wrote to tell me that in the U.S. they give these holy pictures at funerals as a memorial of the loved one who has passed on. She sent me these examples. I love St. Patrick.
<<<<<<<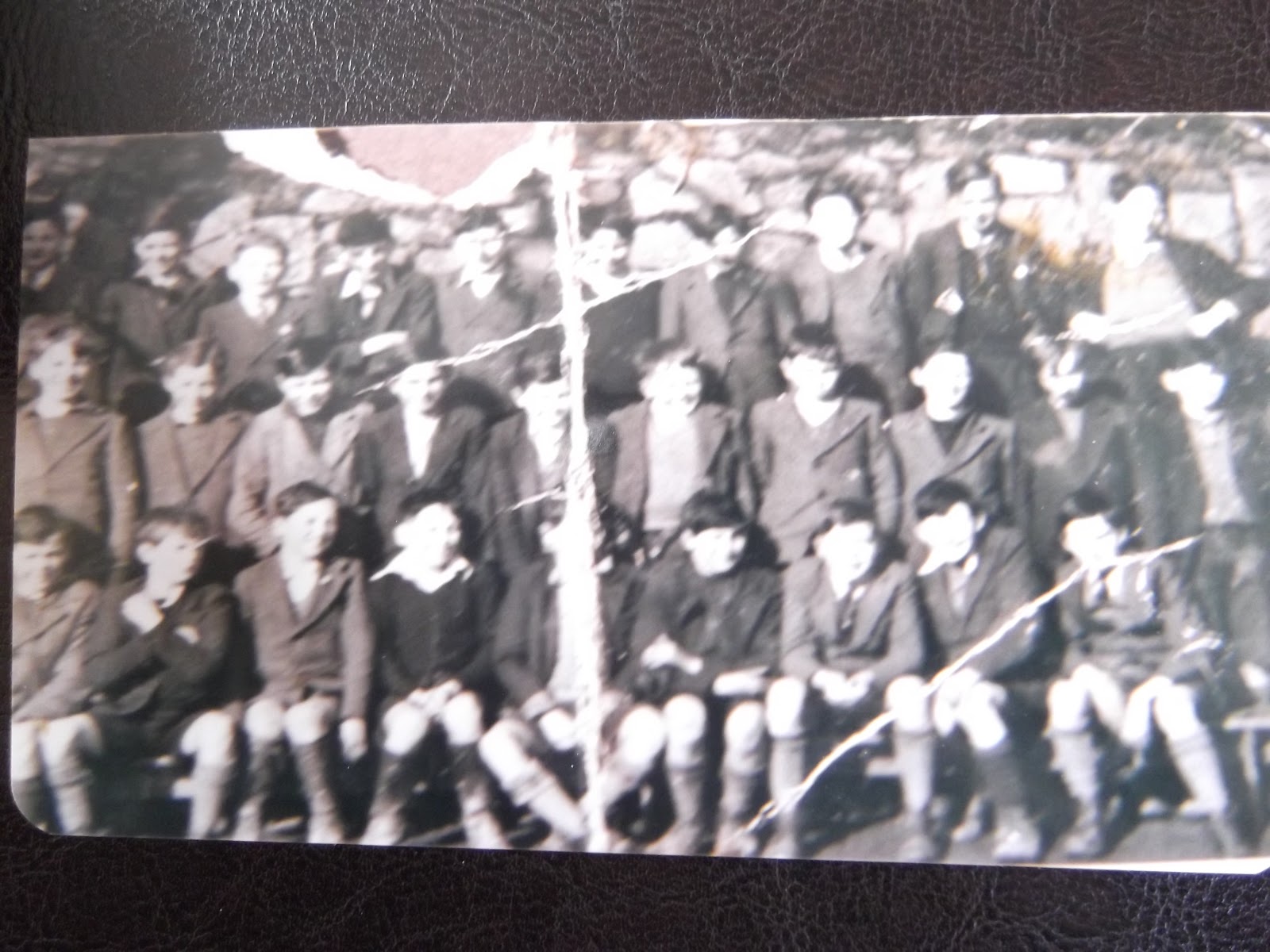 Jer found this very damaged and faded copy of a photograph of John B. Keane's class in 1935. John B. is 4th from left at the back. I suppose it is too damaged even for Photoshop?
<<<<<<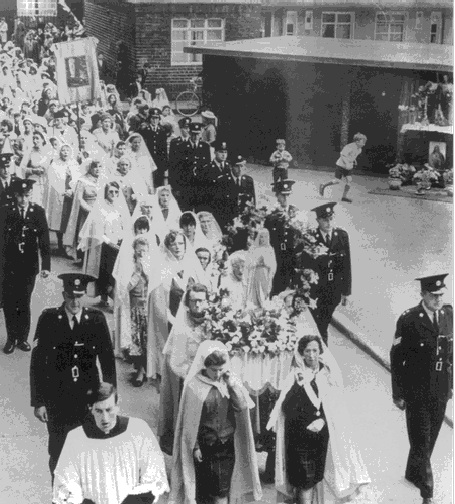 Gloucester St. Magdalens (photo Limerick Museum)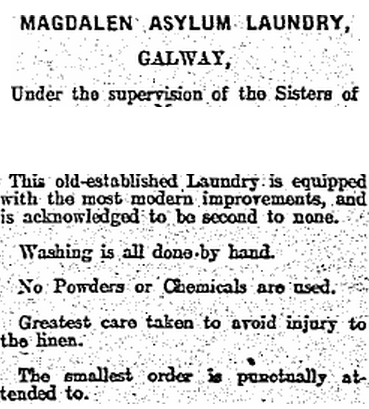 Advert from 1913…….so sad in the light of what we know now.
Another advert. below….date not given.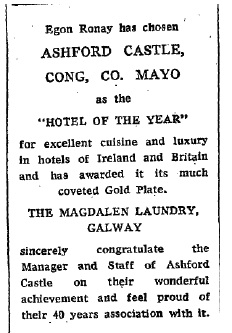 <<<<<<<<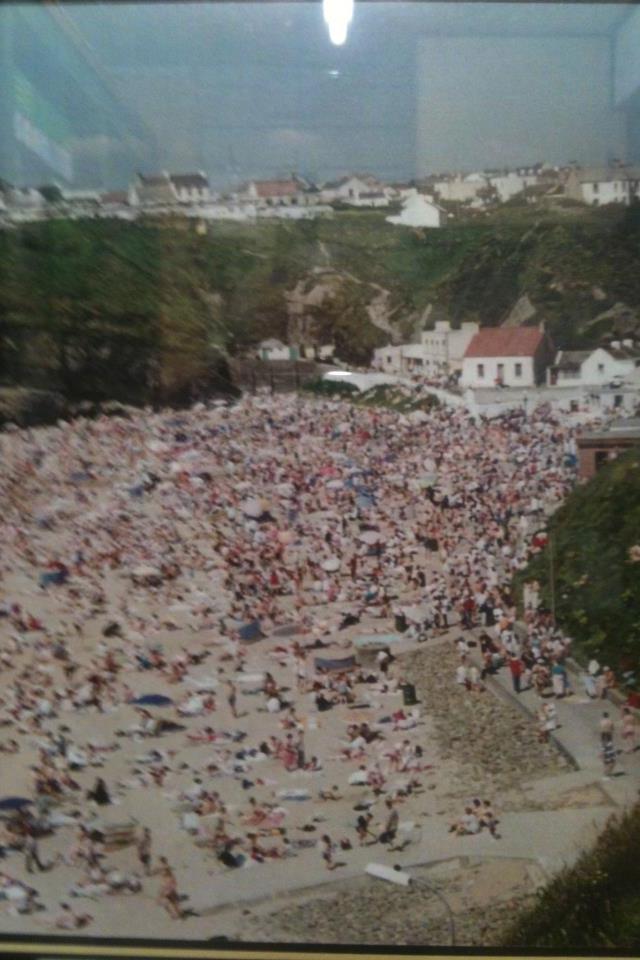 Those were the days….Ballybunion in the 1980s
<<<<<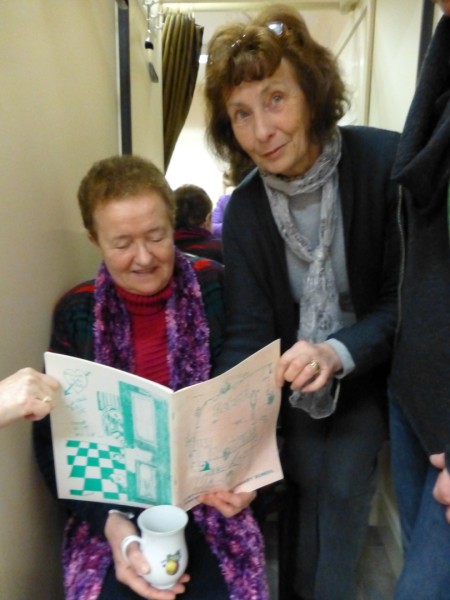 Mary Sobieralski and Sr. Consolata reading the 1988 Pres. Yearbook.
Here, as promised, are a few photos from the magazine.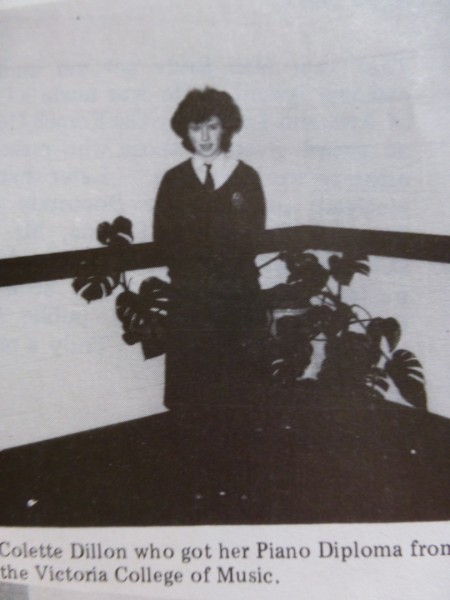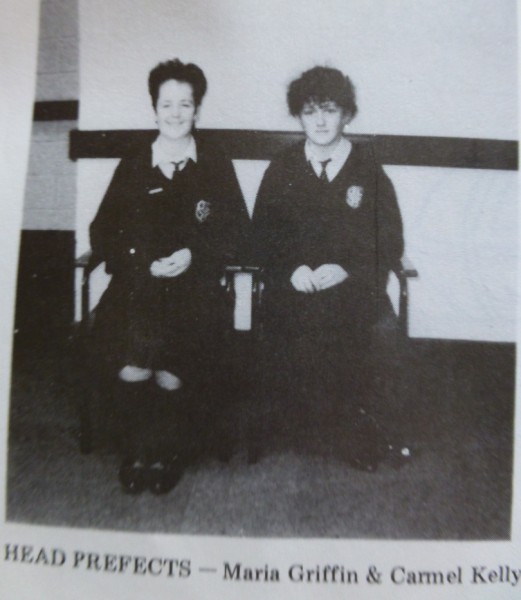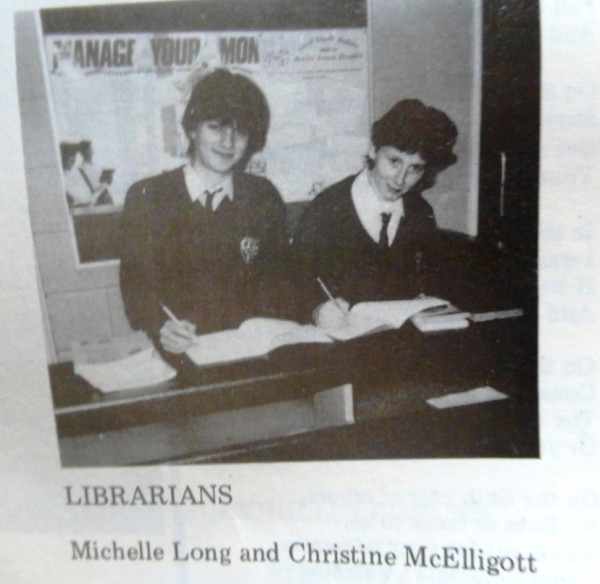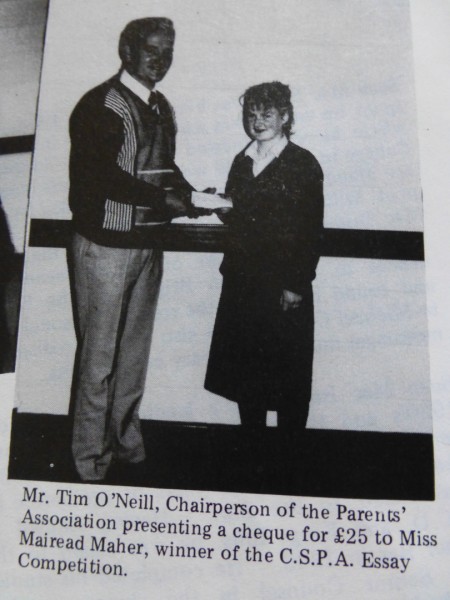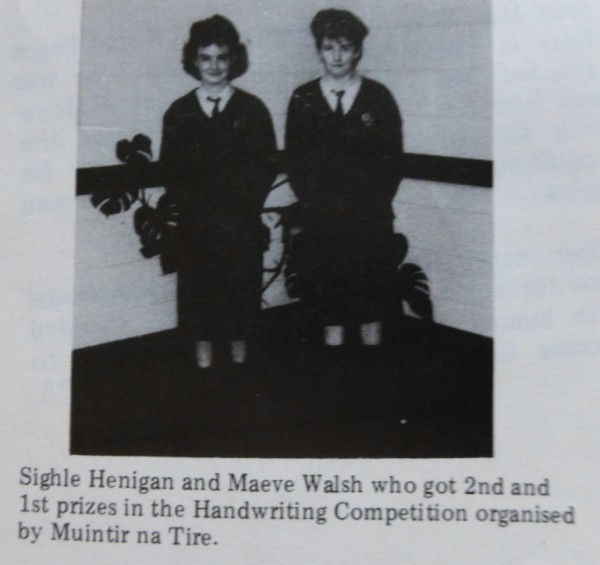 If you recognize yourself and you would like to tell us where you are now, with a recent photo, I'd love to hear from you.
<<<<<
Of interest to illegal Irish people in the U.S.
Immigration Reform
In the current climate of immigration reform taking place in Washington, DC and the estimated 25,000 – 30,000 undocumented Irish among the 12 million supposedly living in the U.S., Irish Outreach San Diego is one of the many Irish groups in the U.S. on the front lines supporting immigration reform that may change the plight of the undocumented.
Introducing Shannon N. Barnes, Esq.
Immigration Attorney
Fragomen is the world's leading provider of immigration services, including a dedicated Ireland practice group to handle immigration counseling and services for Irish citizens and companies. Fragomen has been structured specifically for all aspects of individual, family-based and corporate immigration services.
More information about Fragomen and its service offerings is available at www.fragomen.com.
Shannon N. Barnes
Attorney at Law
Fragomen, Del Rey, Bernsen & Loewy, LLP
11238 El Camino Real, Suite 100
San Diego, CA 92130
<<<<<<
Local success story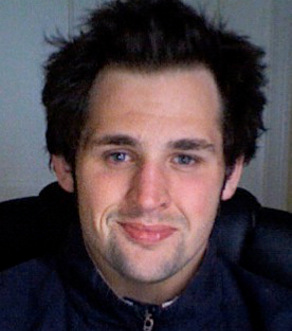 Congratulations to Gerard Barrett on winning an IFTA for his short film, Pilgrim Hill; a rising star surely.
( And the frocks on Irish Oscars night?…….very disappointing; mostly balck)