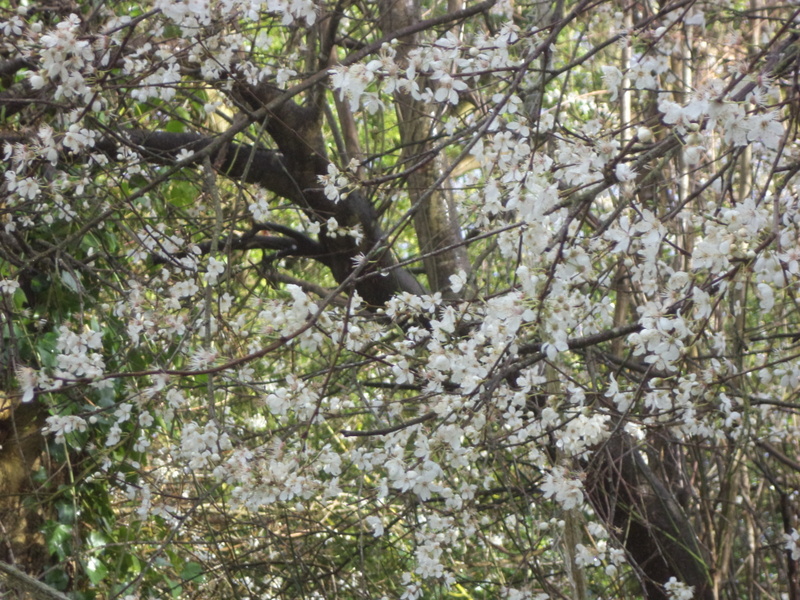 Apple blossom time
<<<<<<
Tennis Players in action in 1987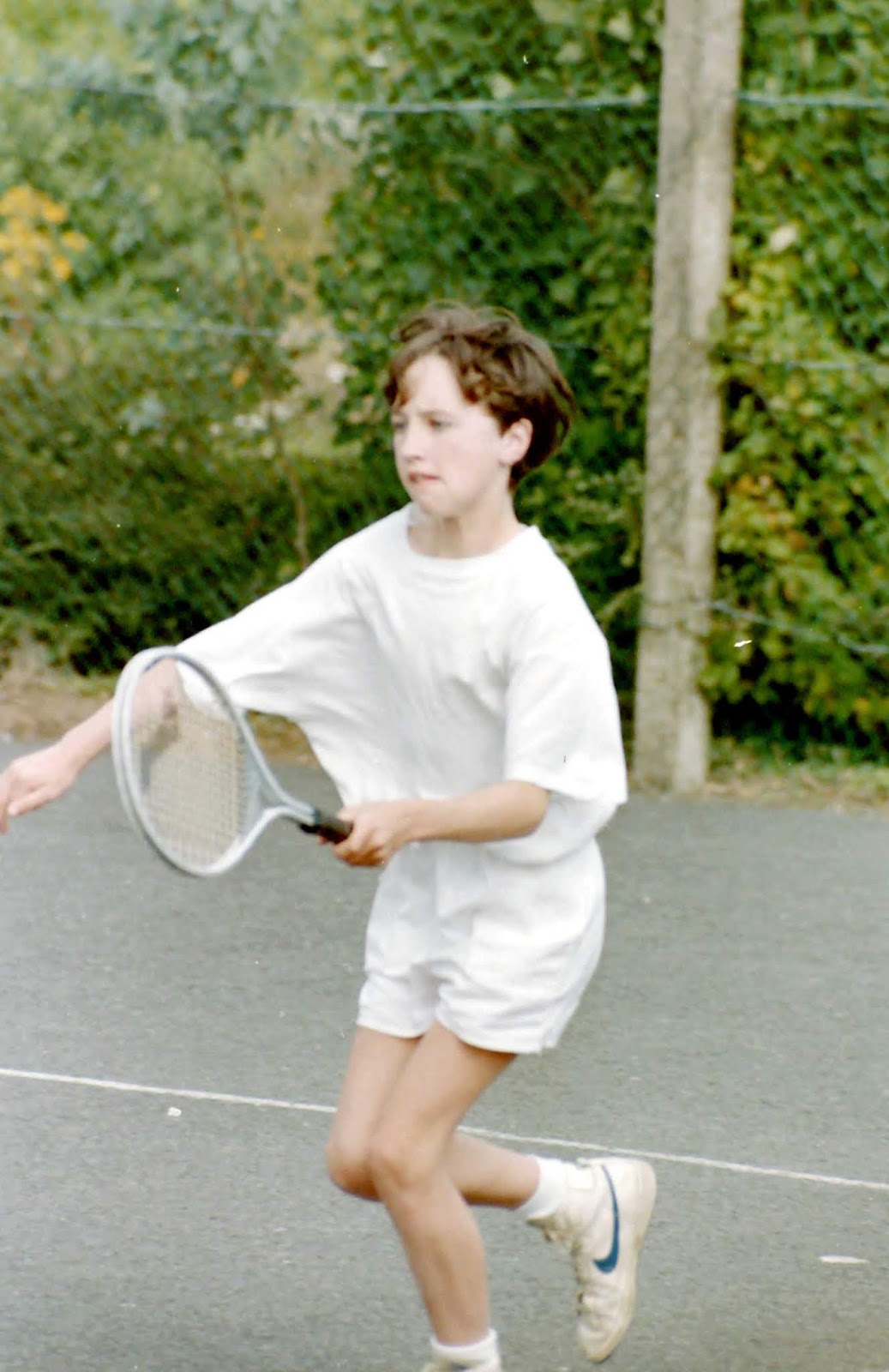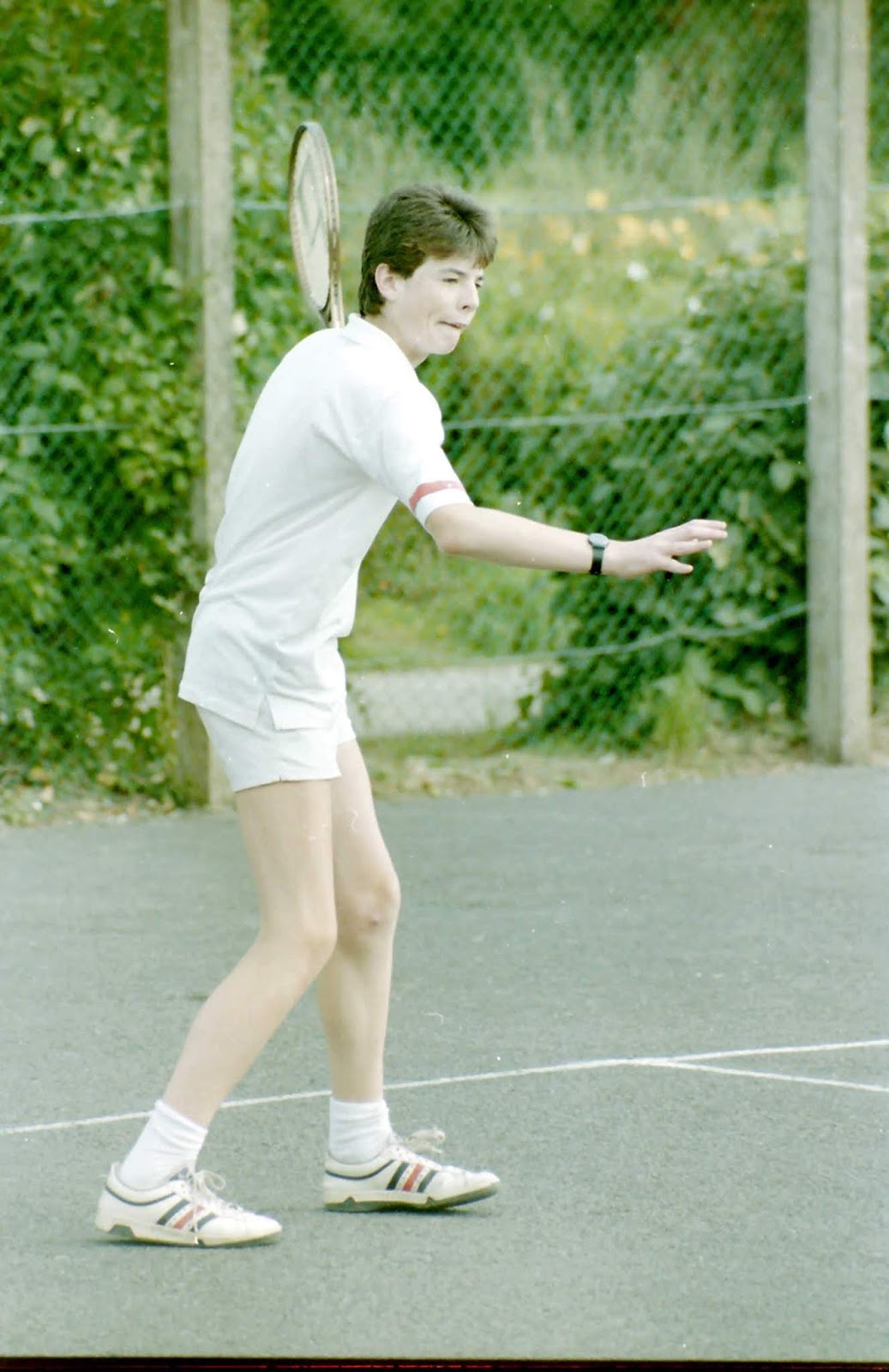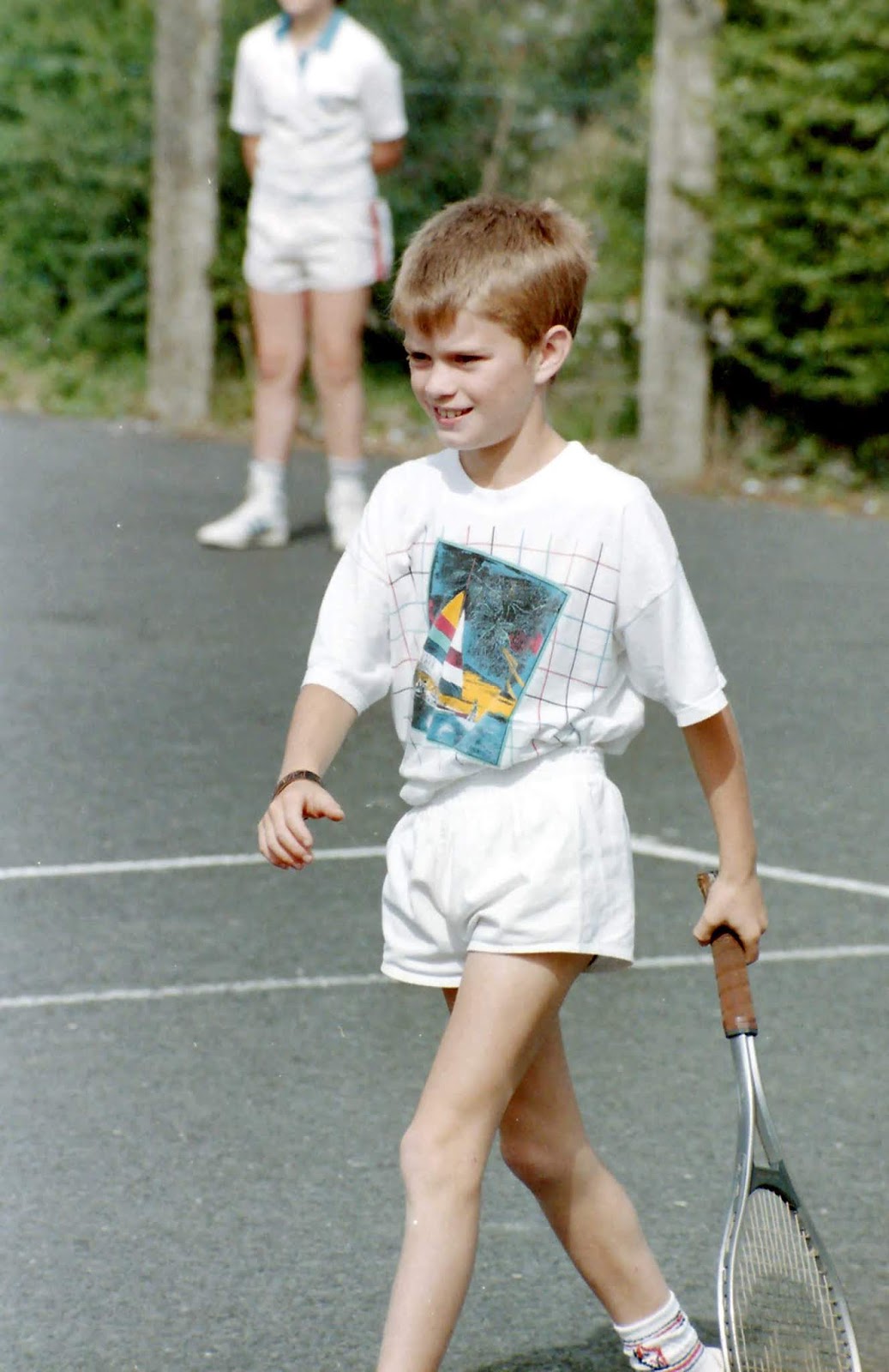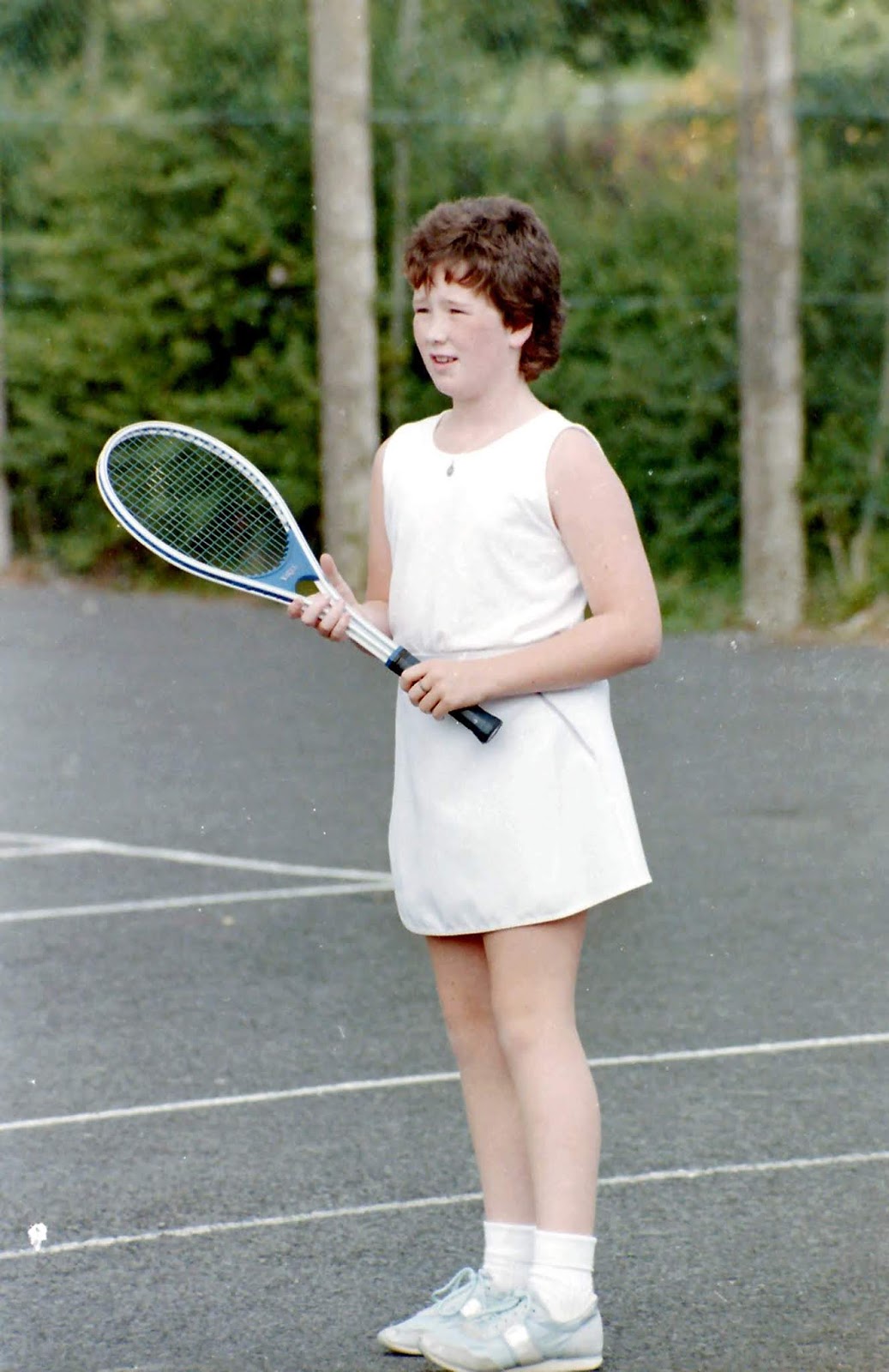 Photos; Danny Gordon
If you recognise yourself, Dympna, Tom, Declan or Ashley and you are reading Listowel Connection far from Listowel, I'd love you to get in touch with memories of growing up in the 1980s and a little account of where you are now.
<<<<<<<
Holy Smoke
When Fr. Pat Moore was curate in Listowel, he gathered a group of us women together to help him write a column for a short lived newspaper. My memories of it all are very vague but one of our number kept one of the columns and here it is.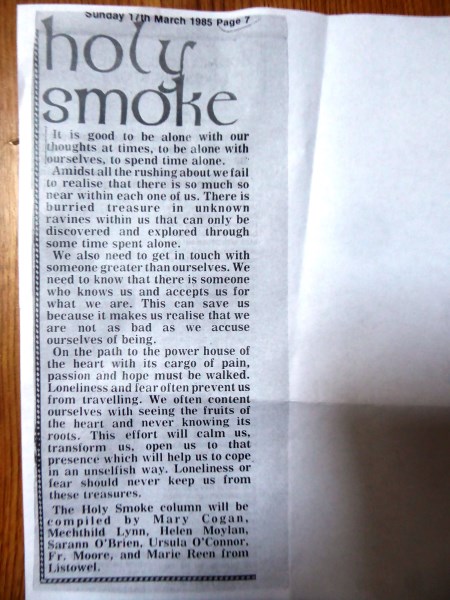 <<<<<<<
Paul Shanahan's/ Walsh Bros.Electrical/ Crazy Prices/ Horan's Healthstore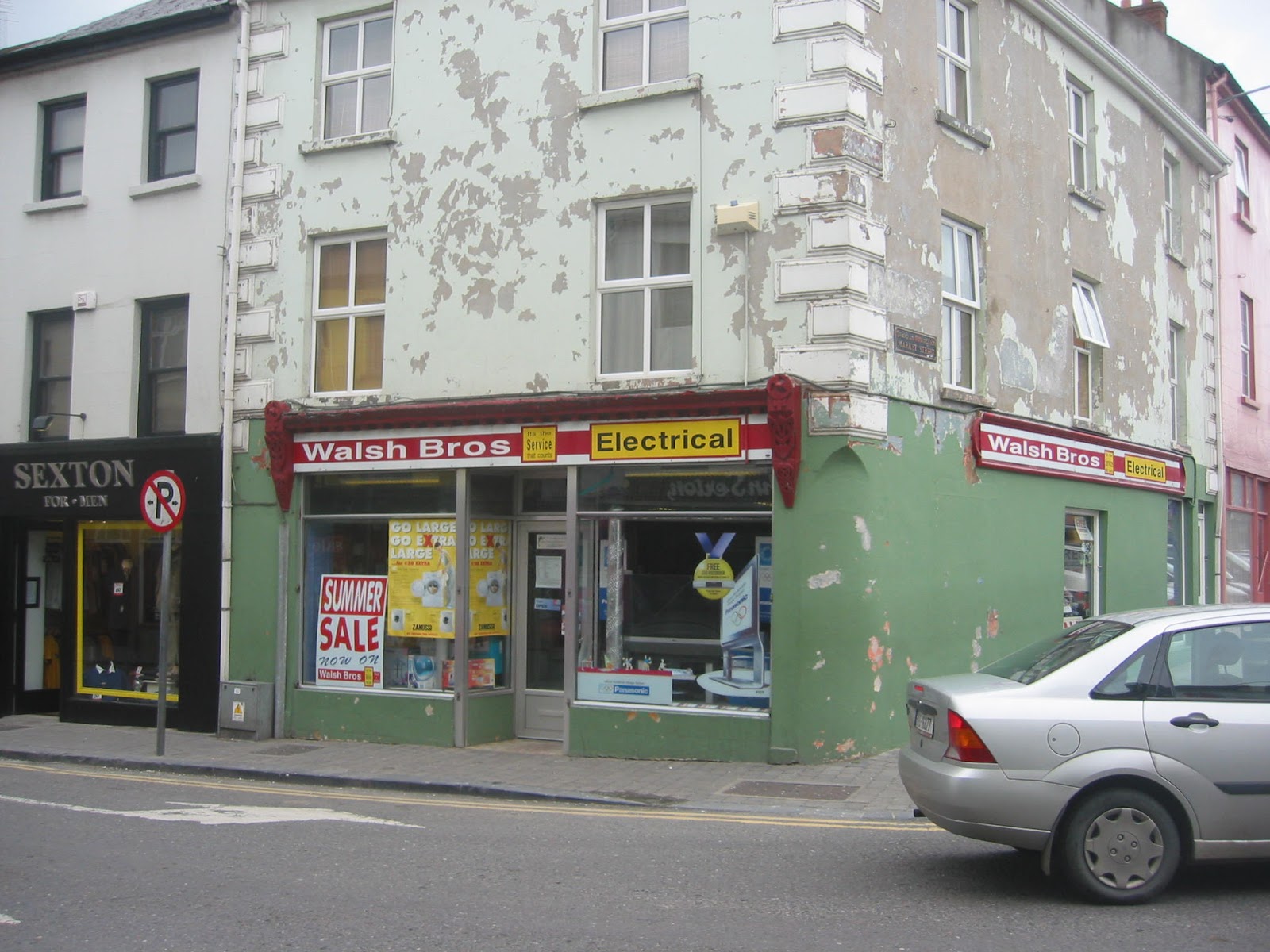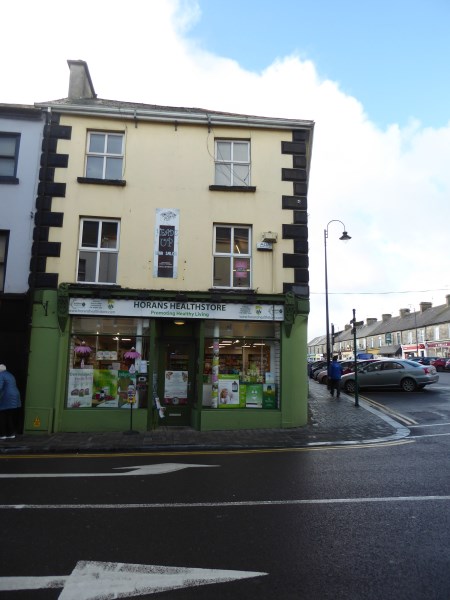 Following our recent trip down memory lane to the days of fancy paper, pens, pencils and cheap toys, local historian, Vincent Carmody wrote to remind us this shops changing history;
in reference to the people who you mentioned, who over the years conducted their businesses from the corner shop (now Horans), may I add some others that earned a living from that house.
From the late 1800s and running well in the 1900s were a William and Florence (Haughton) Woods, they had a drapery shop, William put his name up before the people on the occasion of the 1899 local U.D.C.elections, it must have been a lonesome experience for him as he only received 14 votes and came last of 26 candidates fighting for one of 12 seats.
For a short time after the Woods the shop was taken over by Tom Walsh from Lyreacrompane. He operated there until he moved across the street and opened his new drapery in what had been Gibsons. Tom Walsh went forward was elected several times as a member of the Listowel Urban Council. In this regard It is worth recalling an unusual occurrence in the local elections of 1928, Up to closing time for the acceptance of nominations, the then Town Clerk and Returning Officer, Mrs Annie Gleeson had received no nomination.
The Council which at that time have consisted of 12 members had since the previous local election of 1925, through resignation, disqualification and other causes dwindled down to only three members, i.e. Thomas Walsh, Edward J. Gleeson and Patrick Brown. So in 1928, Mrs Gleeson in accordance with her powers, published a notice stating that as no candidates had been duly nominated for election, Messrs. Walsh, Gleeson and Brown would be declared elected. They afterwards became known as the Holy Trinity. None of the three put their names forward in the 1934 or subsequence elections.
Michael Fitzmaurice was next, having served a hardware apprenticeship in the town, after which he got married to Bridget Buckley and they had a stationary and newsagency in the house.
The house had a new tenant in the 1920s, John Scanlon opened it as a grocery and hardware establishment, also catering as a cycle agent. His billheads advertised it as 'The Corner House'.
The house reverted to a drapery establishment again during the 1930 and 1940s when it was occupied by a Stack family.
In the 1950s it converted into a shoe shop when it was bought and run by Paul Shanahan.
<<<<<<<


Sad to see this popular shop close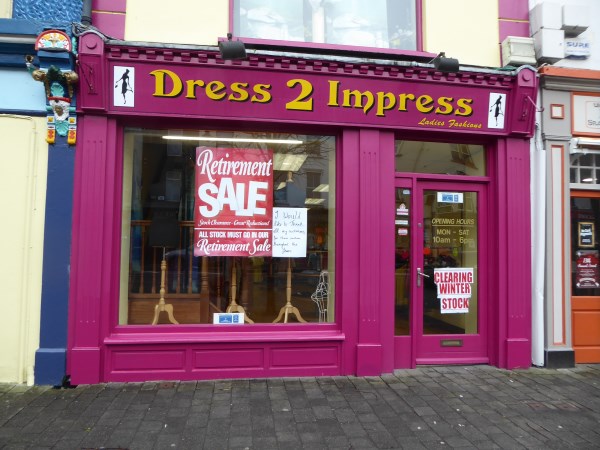 Best of luck in your retirement, Norma.