Class Reunion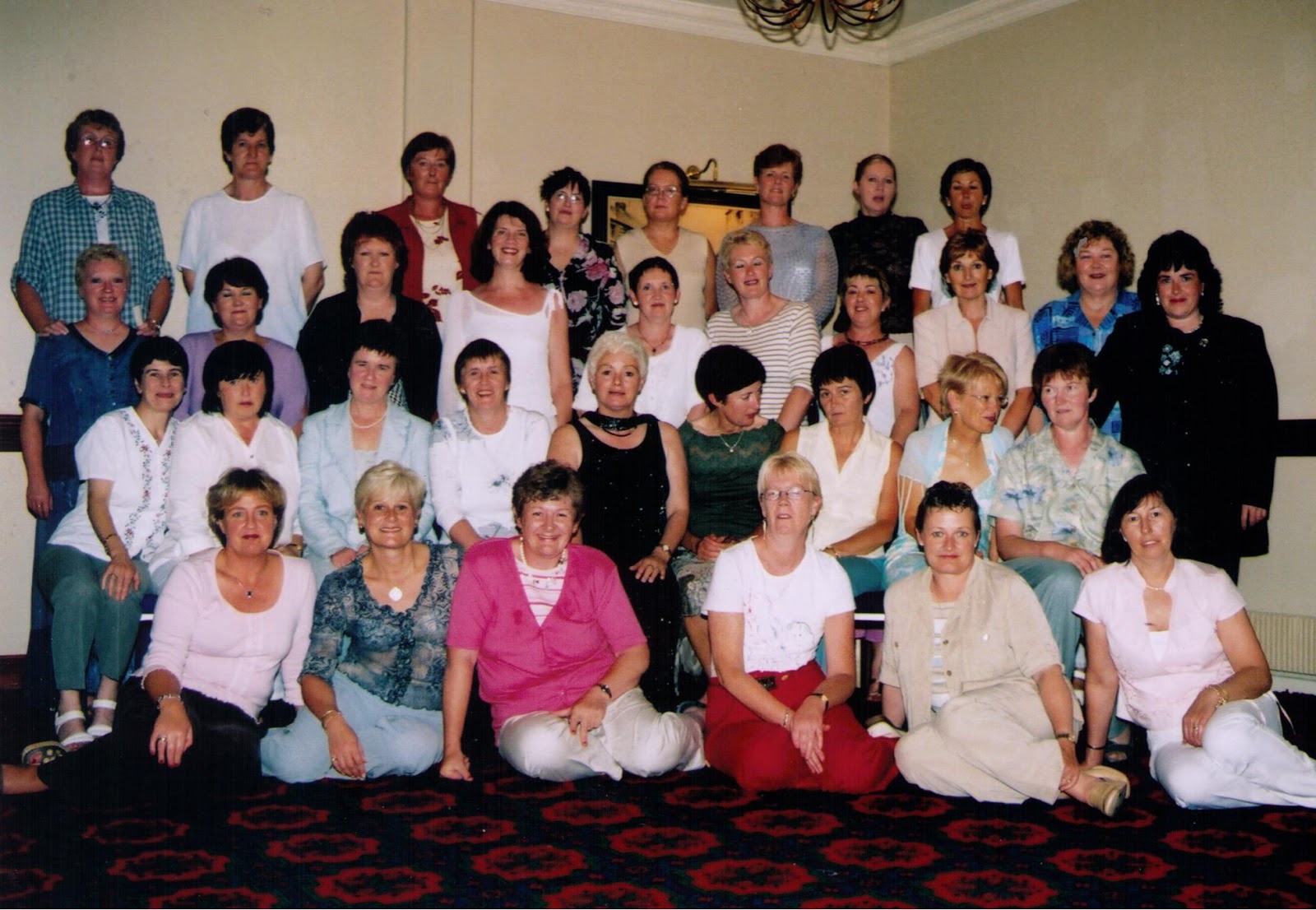 Back Row L to R:
Marion O'Connor, Kathleen Browne, Mary Walsh, Kathleen O'Carroll, Vera Bambury, Annette O'Connor, Margaret Kelly, Noreen Walsh.
2nd row from back L. to R:
Peggy Sweeney, Anne O'Connor, Marie O'Connor, Mary Jo O'Connor, Margie Kennelly, Noreen O'Donoghue, Margaret McFadden, Máiréad Healy, Carmel Broderick, Mary O'Connor.
3rd row from back L to R;
Elizabeth Kearney, Olive Carroll, Pauline O'Reilly, Anne McElligott, Kay Relihan, Anne Bambury, Rita Scannell, Marie Bunyan, Loretto Scannell.
Front Row L to R;
Elaine O'Donovan, Marie Keane-Stack, Anne O'Shea, Sheighle O'Connor, Anne Marie Moriarty, Regina Walsh.
……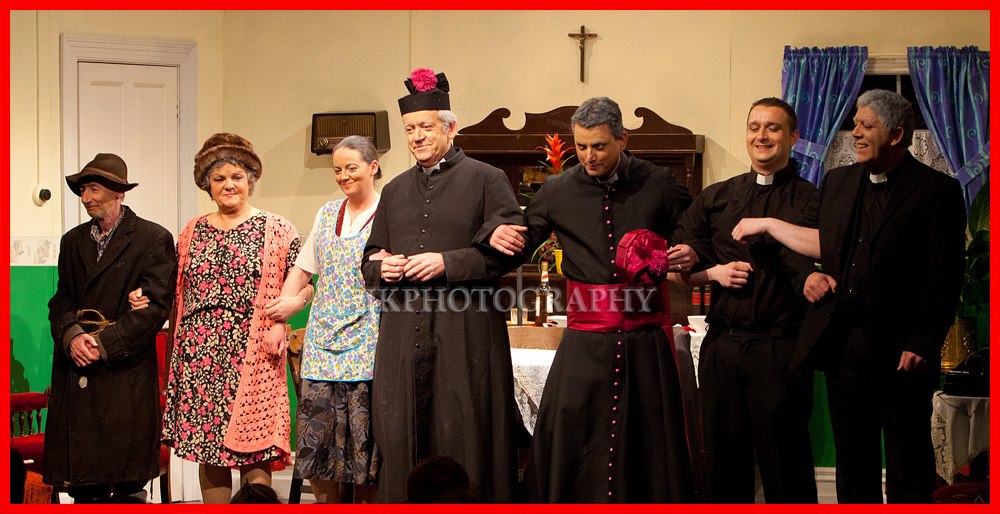 John Kelliher's photo of the cast of Moll which has just finished a run in St. John's
<<<<<<
If you couldn't make Paddy Wadron's very interesting evening in The Seanchaí on Weds , he has kindly shared his notes here http://www.pwaldron.info/listowel/ These are particularly useful if you are bogged down in family research and some ancestor is proving just too elusive.
<<<<<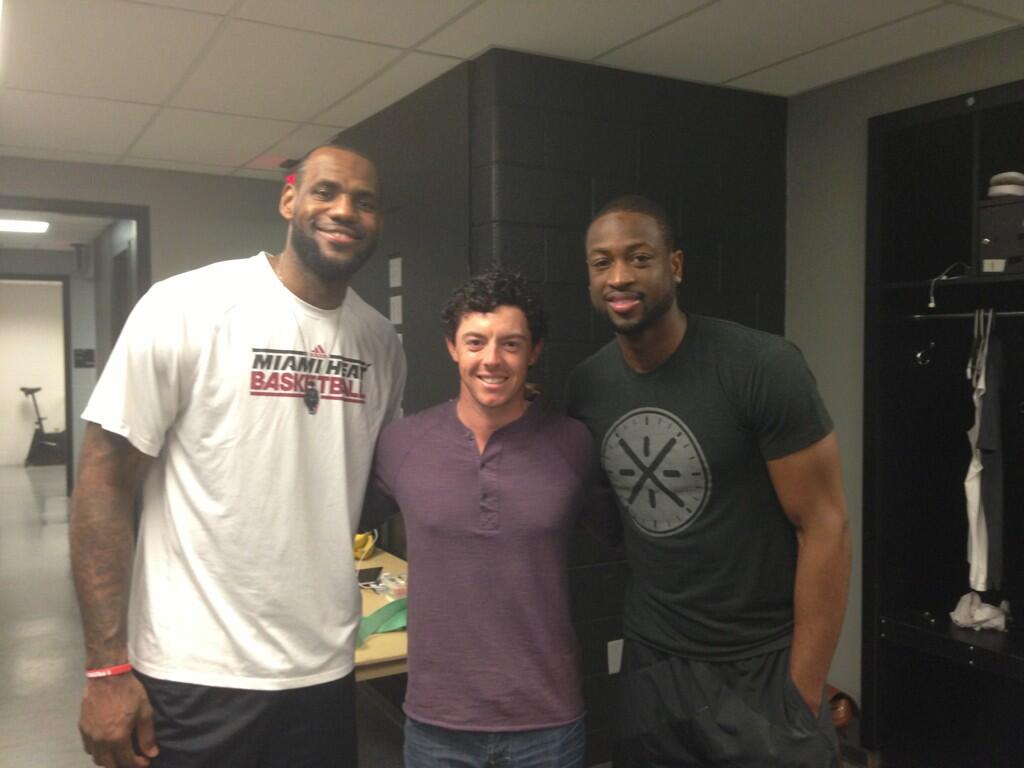 This weekend is all about one of my favourite sportsmen, Rory McIlroy. He posted this photo on his Twitter feed recently. He is posing with 2 of his favourite sportsman, US basketball stars.
<<<<<<
Gypsies, Tramps and Thieves
I read the following in breaking news yesterday:
It has been reported that criminal gangs are leaving chalk marks outside homes, in an effort to alert other burglars as to whether this property is worth robbing.
According to today's Irish Examiner community alert groups have reported seeing such codes left outside homes in Dublin, Drogheda and Limerick.
It is understood there are 8 symbols, and they range in meaning from things like "this home is a good target, vulnerable female easily conned" to "alarmed and too risky.
Homeowners who spot them are being advised to remove them immediately and report the incident to the Gardaí. "
I fell to thinking that there is nothing new in the world really. Back in the days of workhouse, tramps used to leave just such symbols in chalk to alert other tramps to what kind of folk lived within.
Tramps' Signs
Tramps and other travellers are often said to make use of secret signs. Such signs, scratched outside houses along the route, are used to pass on information or warnings about the treatment to be expected at a particular house. Some of the signs reckoned to be most widely used ones are listed below.
| | |
| --- | --- |
| | (Tick) "Yes" or "all right" |
| | (Cross in circle) "A Christian household" |
| | (Coins) "Money may be given here" |
| | (Table) "A sit-down meal may be on offer"" |
| | (Loaf of bread) "Food only" |
| | (Interlocking squares) "Threats may produce something" |
| | (Box) "Spin them a tale" or "Eloquence may get a response" |
| | (part of X?) "No" or "Nothing doing". |
| | (Bars) "Police may be informed or called" |
| | (Dot in circle) "Police may be called" |
| | (Dot in square) "Possibility of violence" |
| | (Teeth) "Fierce dog!" |
| | (Sickle) "Work may be offered" |
| | (Triangle) "Too many have called recently" |
>>>>>>
Apology
A big "Sorry" to my good friend, Pete Spink. I gave the impression in yesterday's blogpost that Hyper Fi had ceased trading. Not so. They no longer have a presence on the street in town but Pete will fix your computer anytime.
A big thank you to Kathleen Griffin for pointing out the error to me.