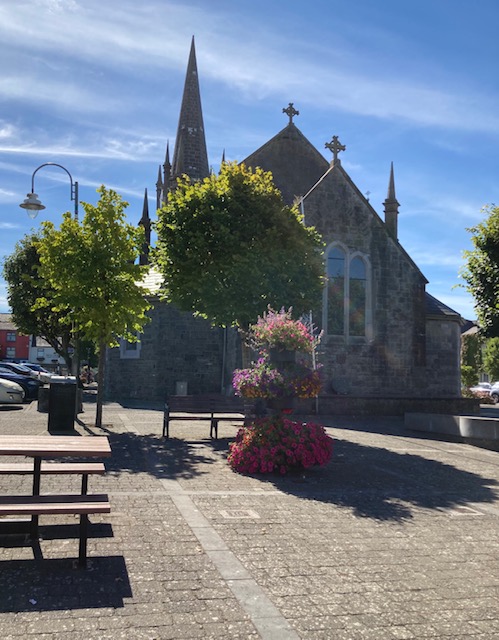 <<<<<<<<<<
Beloved Kerry Footballers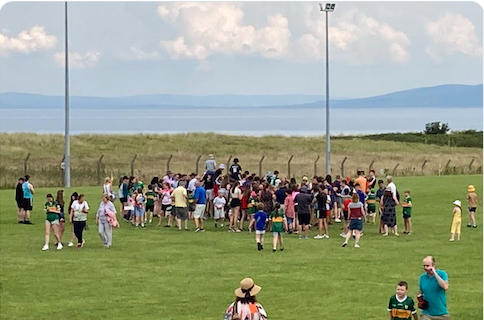 The man who posted this image on Twitter assures us that David Clifford is in there somewhere. Whenever his team, Fossa, play nowadays he is likely to be mobbed by admiring fans as soon as the final whistle is blown.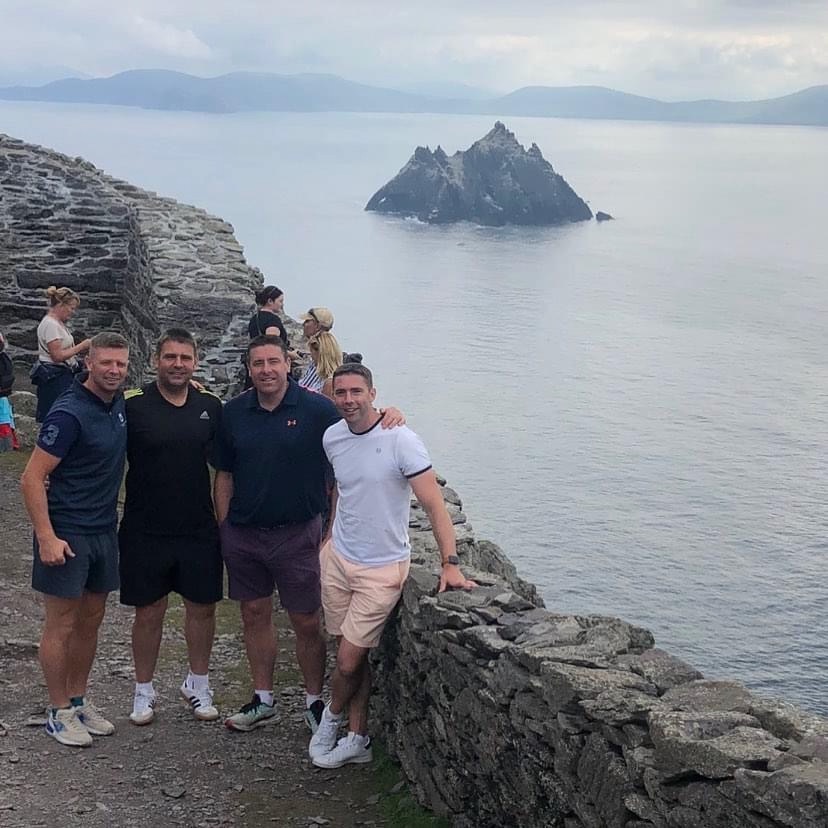 No mob here, unless its puffins or gannets. The great O'Sé's on a trip to Scellig.
<<<<<<<<<<<<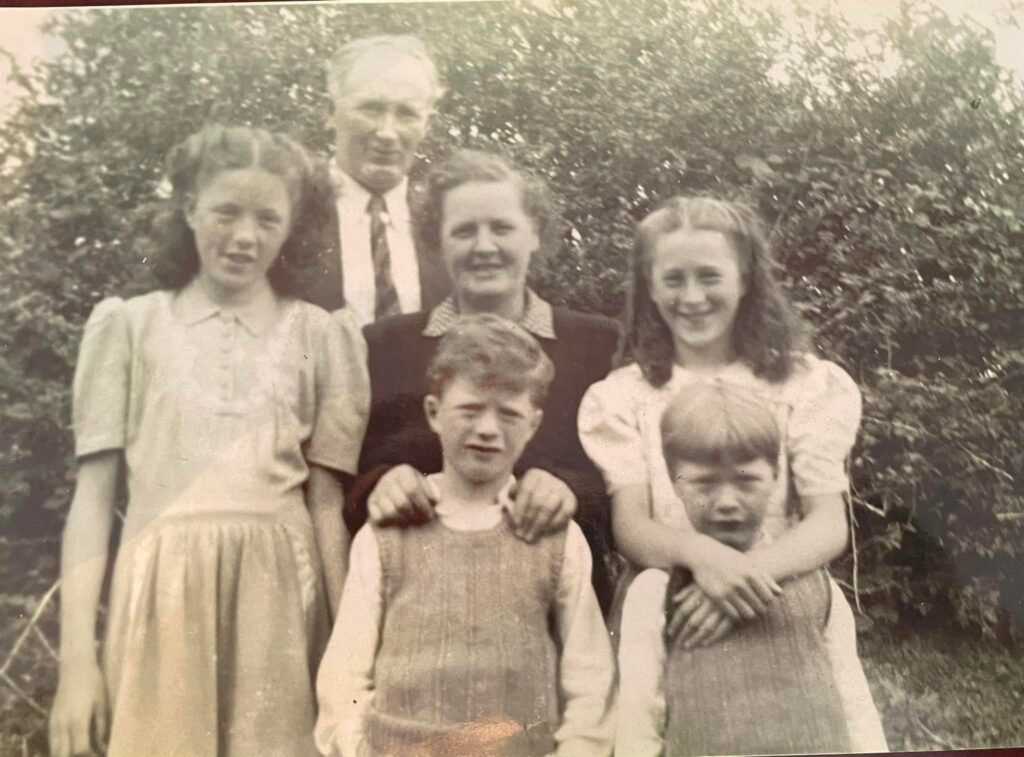 The Griffin Family, Bridge Road. This old photo was shared online by a family member.
<<<<<<<<<<
Barbara's Road Trip Takes her to Galway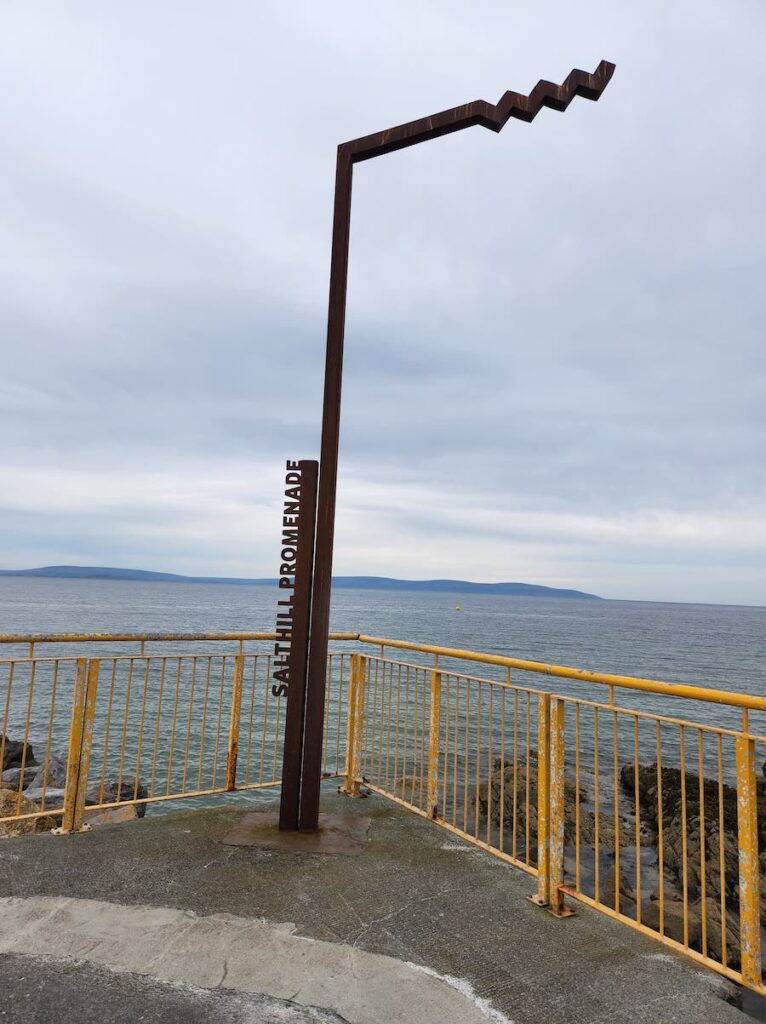 When we got to Galway City, we had the evening to ourselves. Knowing the area well, what do I do? I walk almost 4 miles out to Salthill. One of my favorite promenades in Ireland!!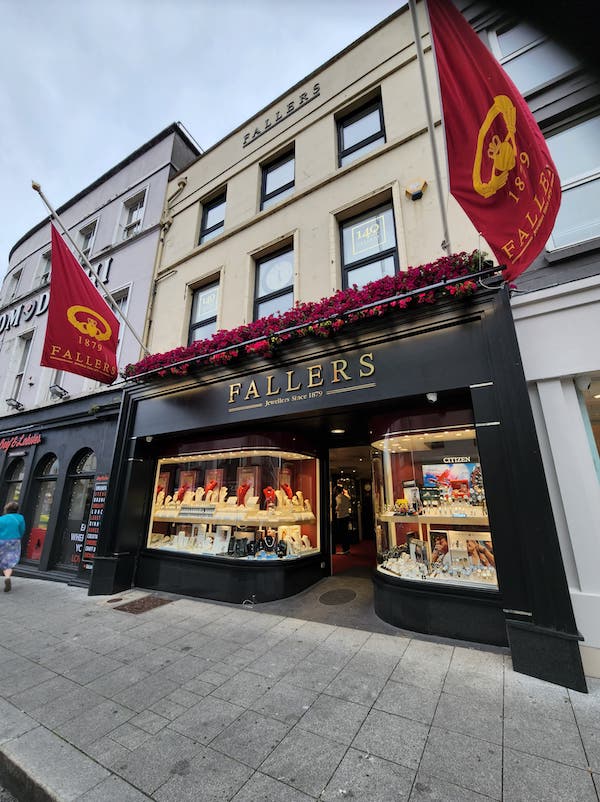 I walked to the amusement park and then took the bus back to Merchant Street and shopped in the shops. I shopped at Faller Jewelry. Back in the 80's, I was with my mother and got my first claddagh ring. I misplaced my last one and I had to get a new ring. I got one with my birthstone on it- a ruby stone! A trip down memory lane.
Next morning, we head to the seaside town of Doolin, one of my favorite towns along the Wild Atlantic Way. Did you know there are 168 signs along the Wild Atlantic Way? You could do a separate blog about that one!
We boarded the ferry to Inis Oirr, the most easterly of the Aran Islands, which translates to East Island! Ferry ride back treated us to the majestic beauty of The Cliffs of Moher, truly breath-taking.
The best way to see the cliffs up close! After that, we spent the night at The Lahinch Coast Hotel with the stunning views of the Atlantic Ocean, not my room. A beautiful walk that evening was well worth it and of course, the 1st ice cream 99 cone!
<<<<<<<<<<
1940's Listowel boys
Picture from The Advertiser shared by Mike Hannon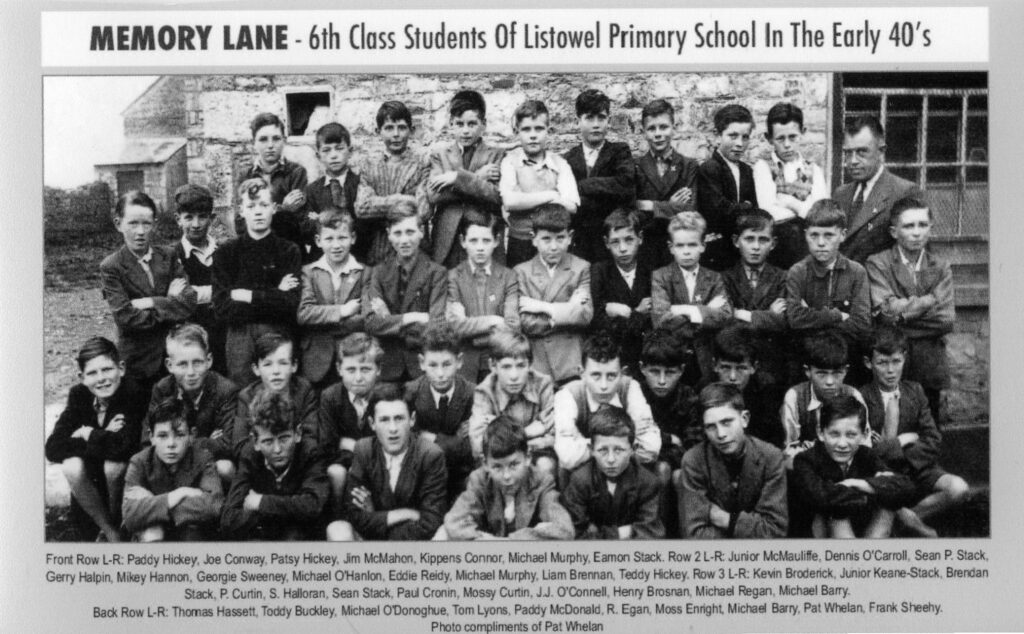 <<<<<<<<<<<
Wedding of Mary and Dave
I had a lovely day at Mary and Dave's wedding. The music as expected was out of this world. Thank you to Mary's friends from Listowel Folk Group.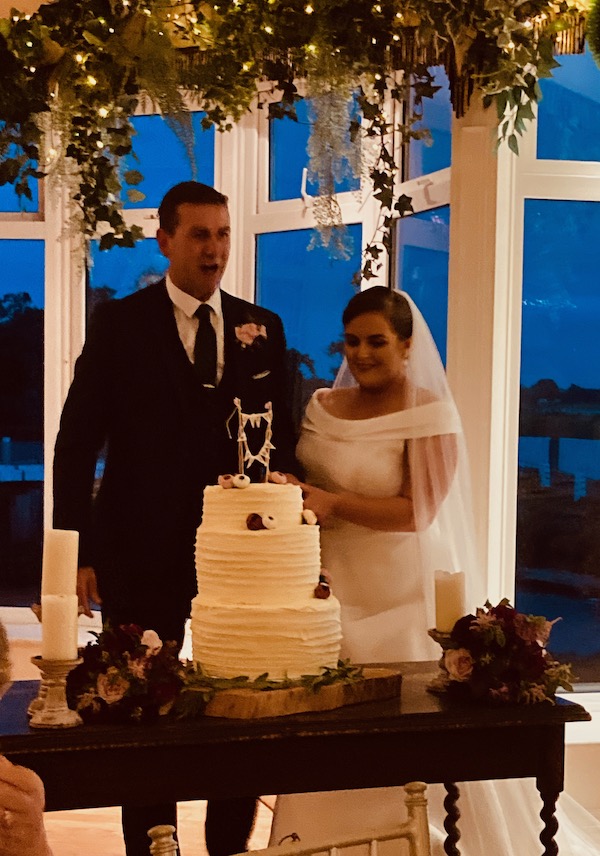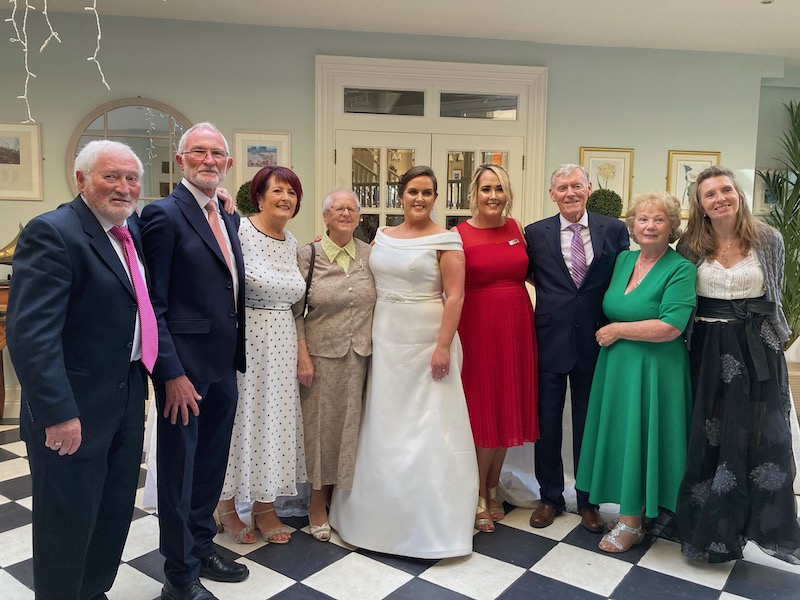 Members of Listowel Folk Group at the recent wedding of Mary Moylan and Dave Murphy; Denis O'Rourke, Mike Moriarty, Cathriona O'Neill Eileen Leen, Mary Moylan, Emer O'Neill, John Kinsella, Tina Kinsella and Mary Fagan
<<<<<<<<<
A Fact
A horse's age is determined by looking at his teeth. The term 'long in the tooth" meaning old came about because of this fact.
As horses age their gums recede so their teeth appear longer. This gave rise to the assumption that the teeth were growing. They weren't.
So a horses age can be determined by how much his gums have receded rather than by how much his teeth have grown.
<<<<<<<<<<<