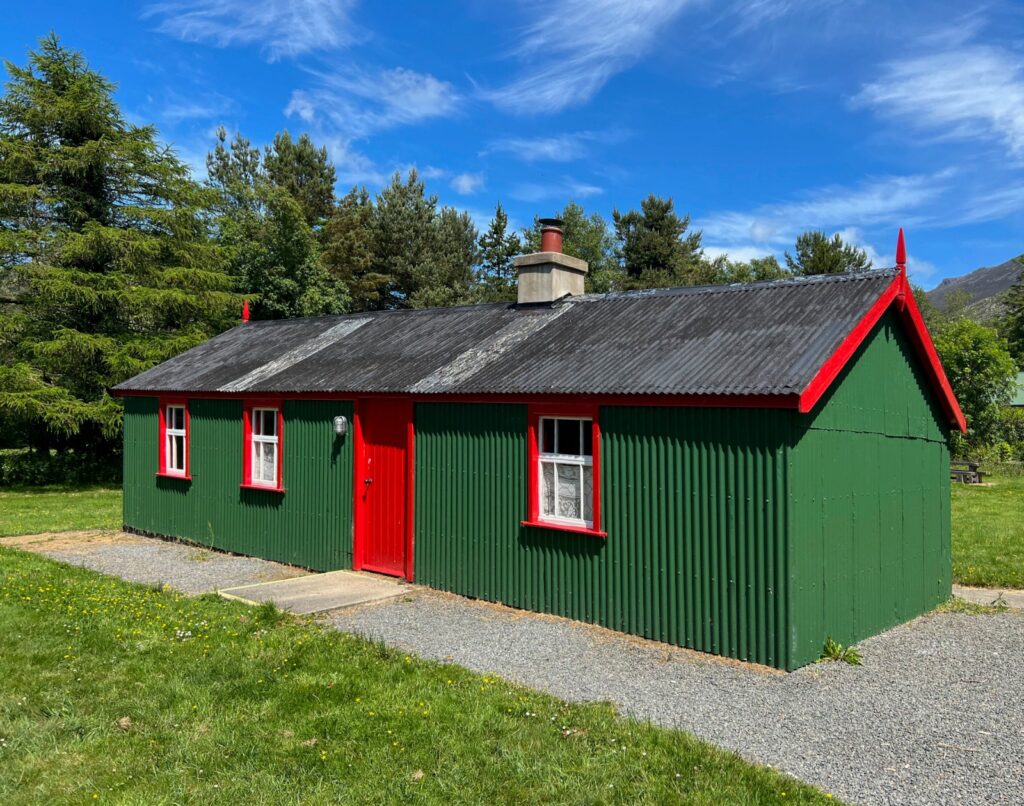 This house in the Silent Valley in Co. Down is renovated in the style of an old time cottage with open fire and old furniture. Photo by Éamon ÓMurchú
<<<<<<<<<<<<
McKenna's Yard staff
<<<<<<<<<<<
A Poet at a Book Launch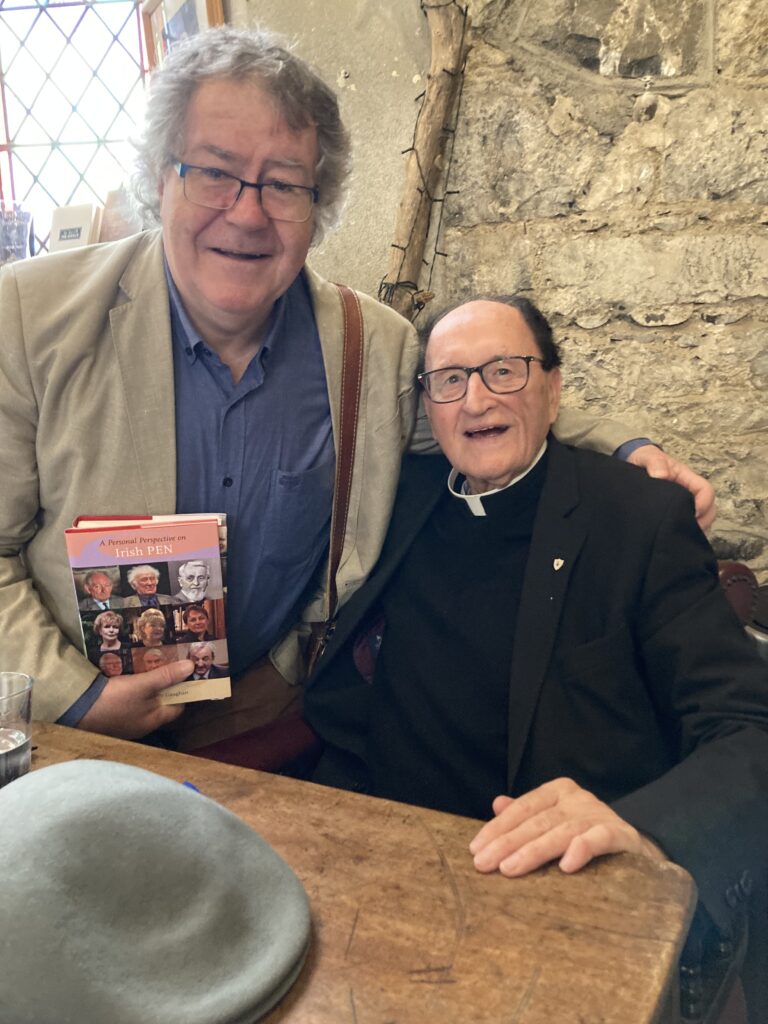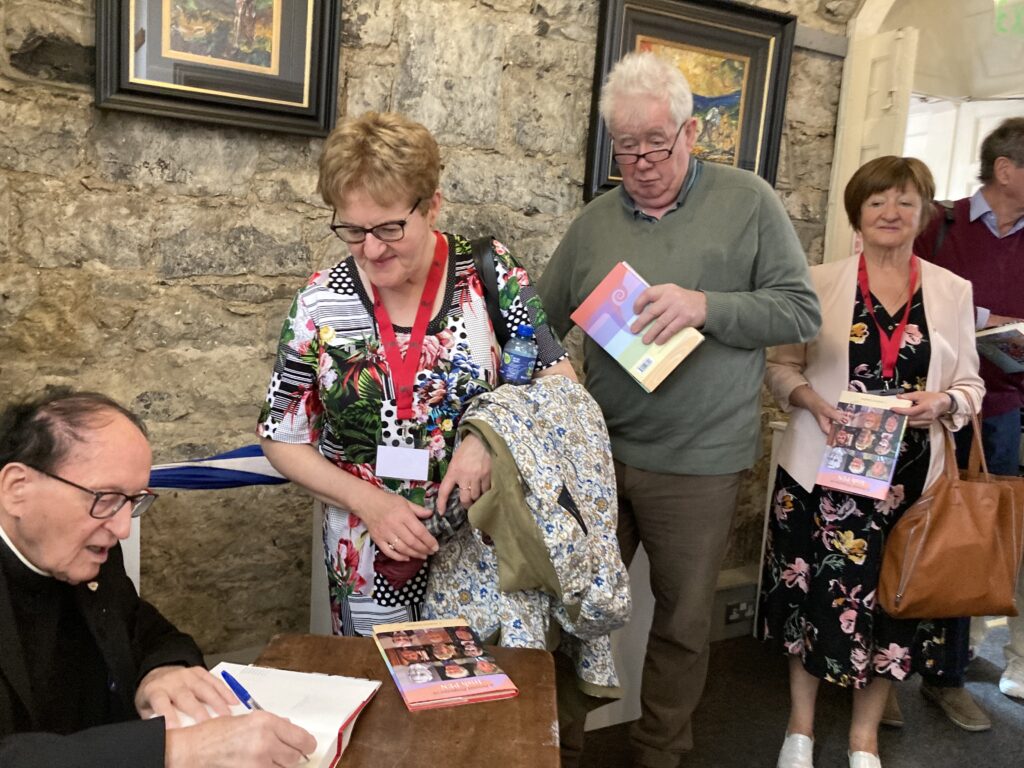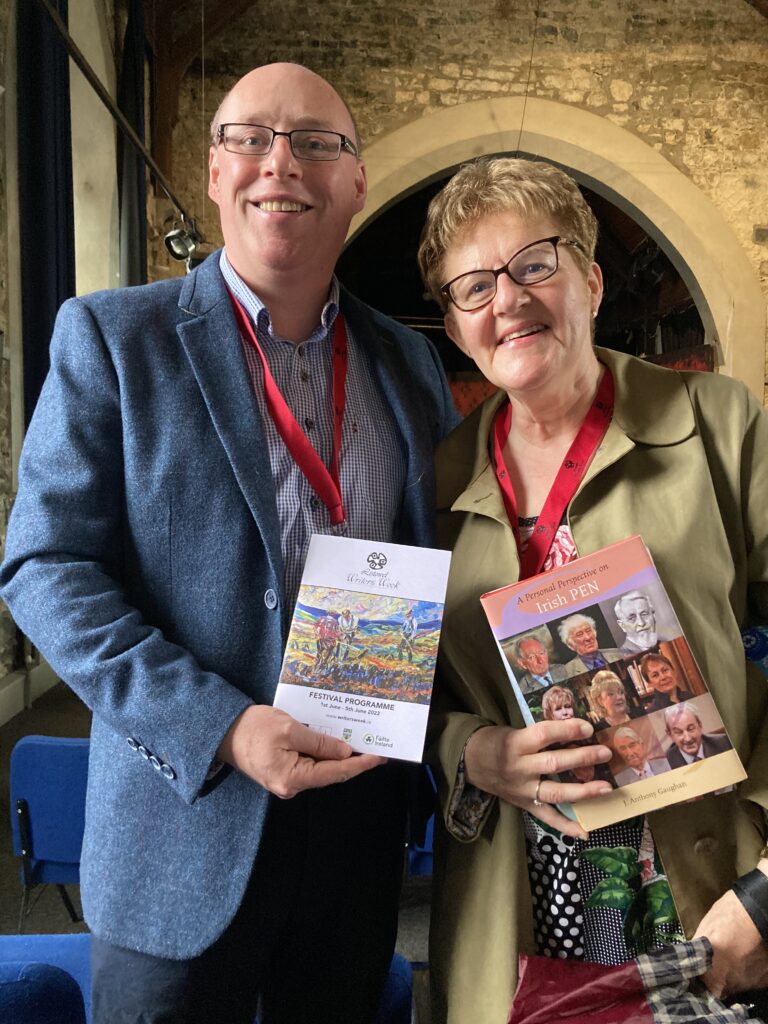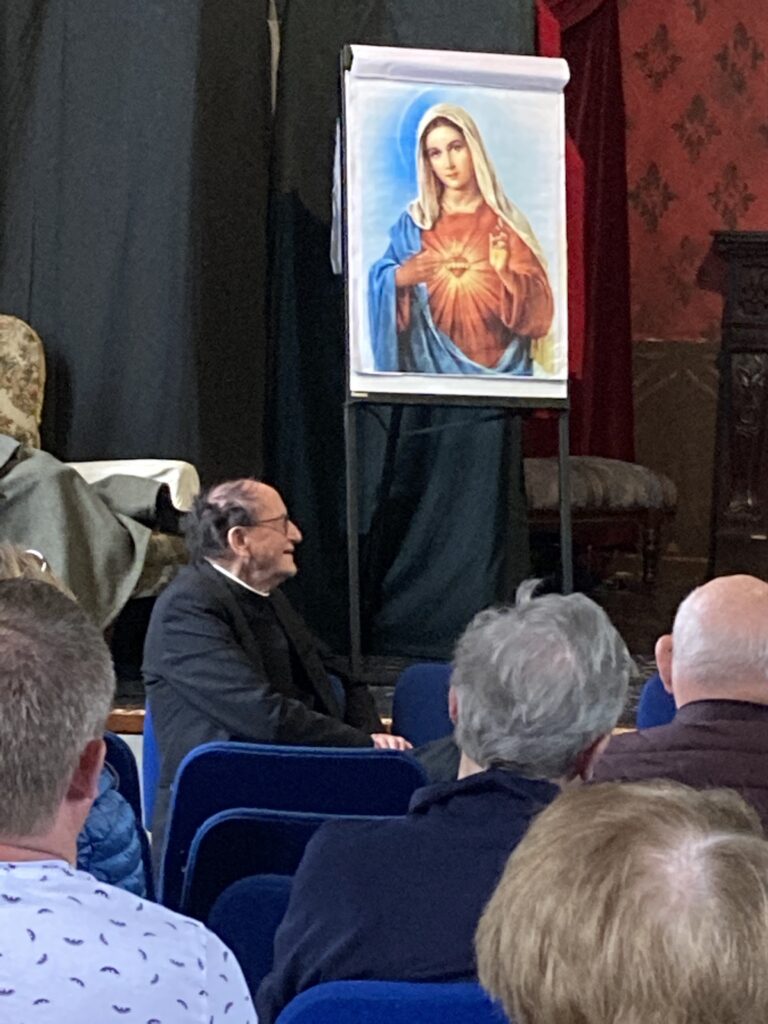 The setting was a coincidence. The picture of the Blessed Virgin was on stage as a prop for the lunchtime play, The Six Marys.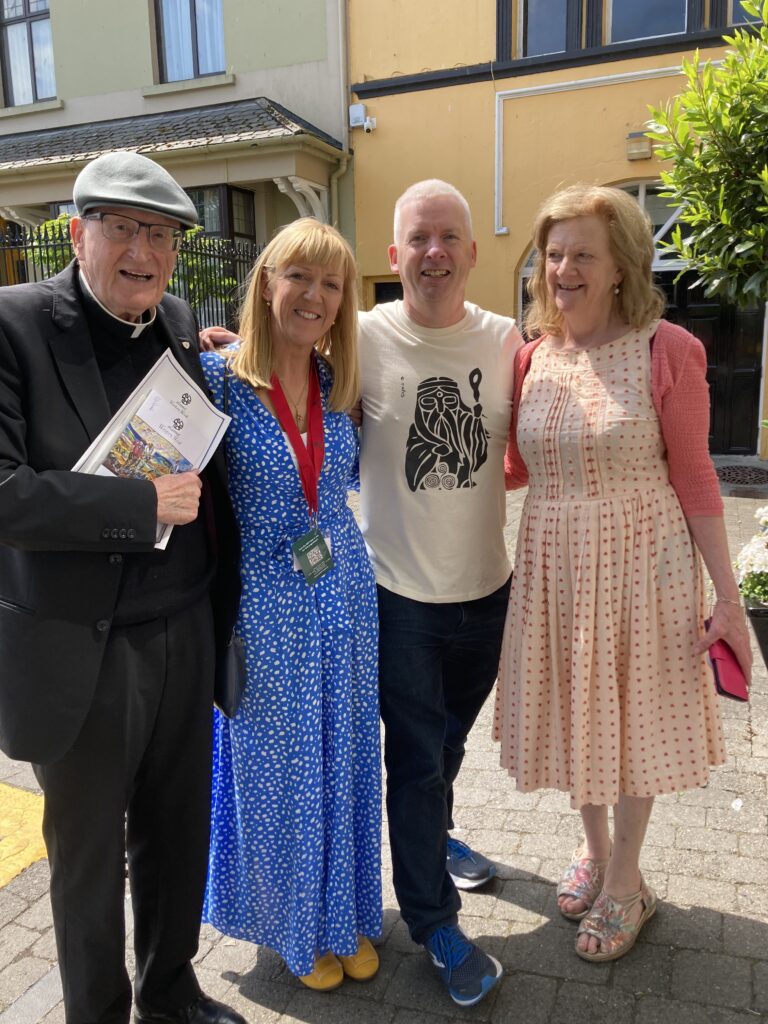 <<<<<<<<<
Maureen Flavin Sweeney Commemorated in Knockanure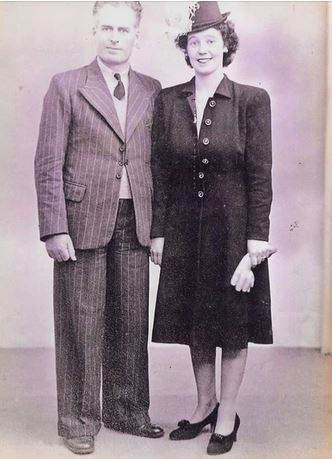 Maureen Flavin was born in Knockanure 99 years ago. She married Mayoman, Ted Sweeney.
The Sweeney family, Ted, his mother Margaret and sister Frances, together with Maureen, had been reporting on the hour, twenty-four hours a day, to the Meteorological Service in Dublin for the length of World War II. This hourly reporting continued until an automatic meteorological station was brought into operation in Belmullet in 1956.
On her 21st birthday, June 3 1944 the barometer at the remote weather station at Blacksod showed pressure was dropping rapidly, indicating a major Atlantic storm was due to arrive and blow right across western Europe. Based on Maureen's readings, US general Dwight D Eisenhower postponed the D-Day landing by 24 hours. And so a woman from Knockanure changed the course of the war.
She was honoured in her home place on Sunday June 19 2022. She was not well enough to attend but I'm sure her relatives brought her back photos and recordings of the event.
( A little bird told me that she attended the All Ireland Final of 1951, the last time Mayo won)
<<<<<<<<<<
The New Kingdom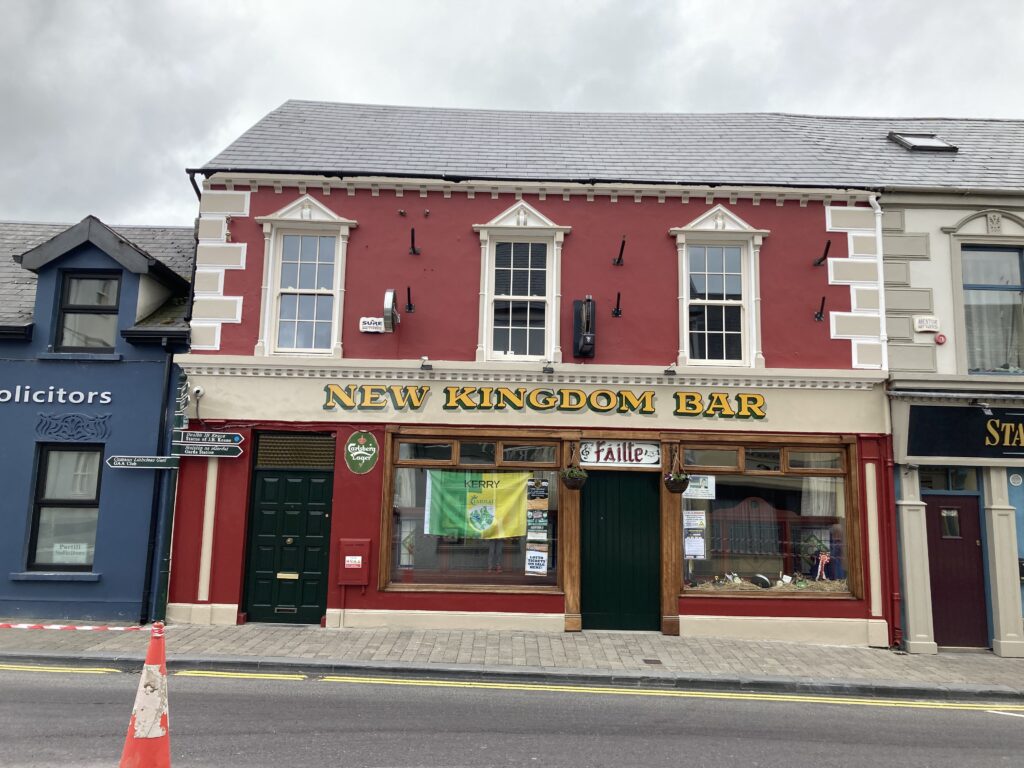 The New Kingdom Bar was been repainted. I love the new look.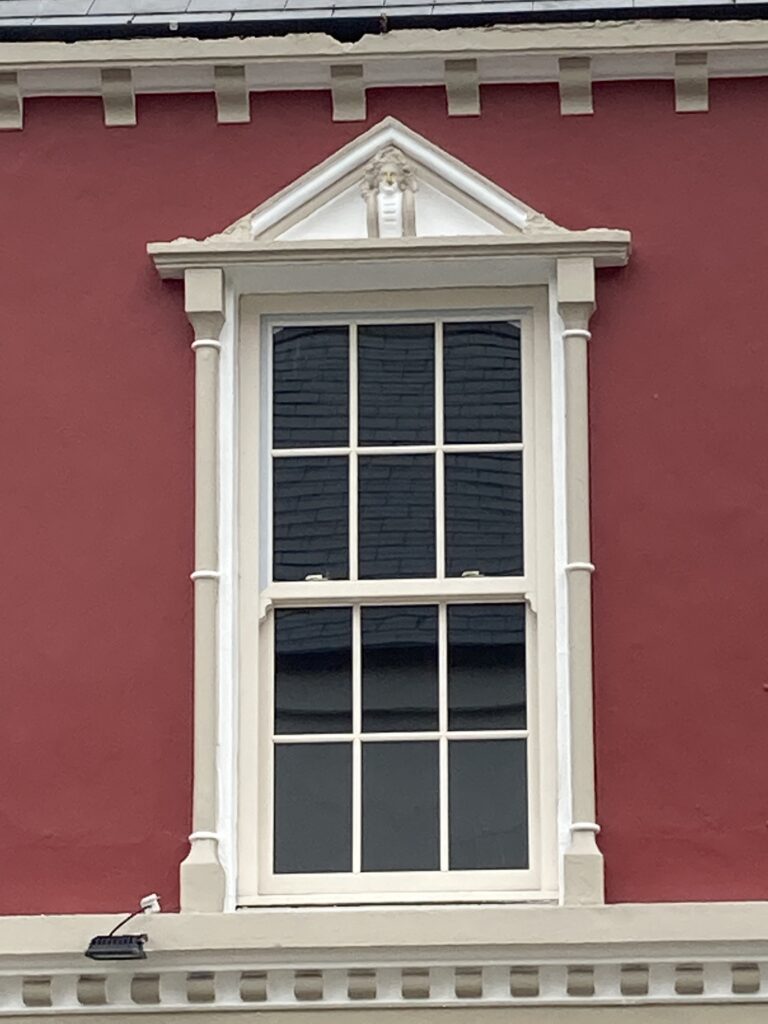 This is one of the very stately upstairs sash windows.
<<<<<<<<<<<<
A Poignant Book Launch at Writers' Week 2022
This book launch had a few elements of a wake about it. Like any good wake it had an element of hooley about it too.
We had songs and stories and we laughed and cried with the chief mourner.
Mary Kennelly gathered into this book a collection of poems she wrote chronicling her feelings as she observed two beloved uncles fade into the grey of dementia.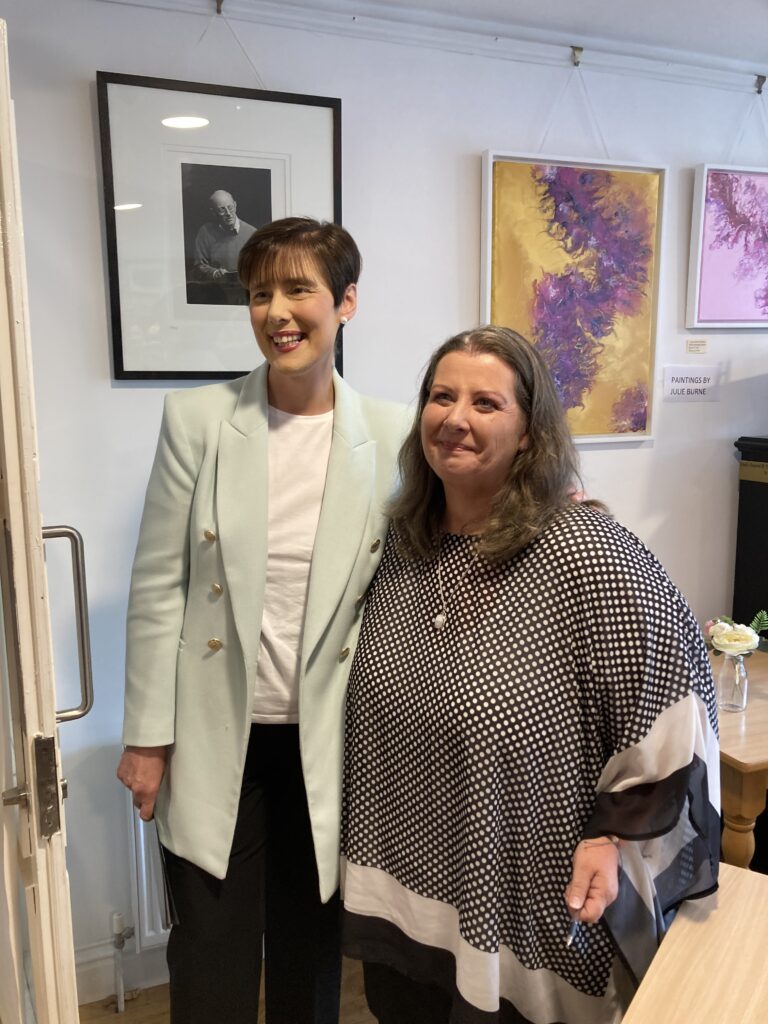 This wasn't just another political duty for Norma Foley. Norma is a friend of Mary's and like everyone who contributed to the success of this book launch was there a friend who empathised with Mary, knowing the toll this illness takes on families.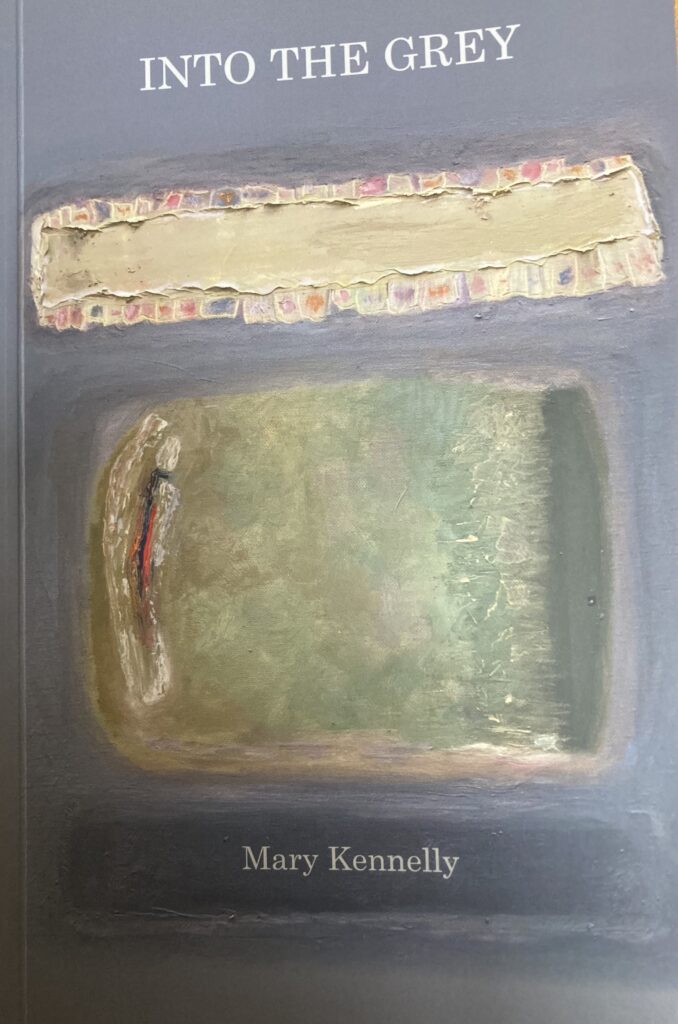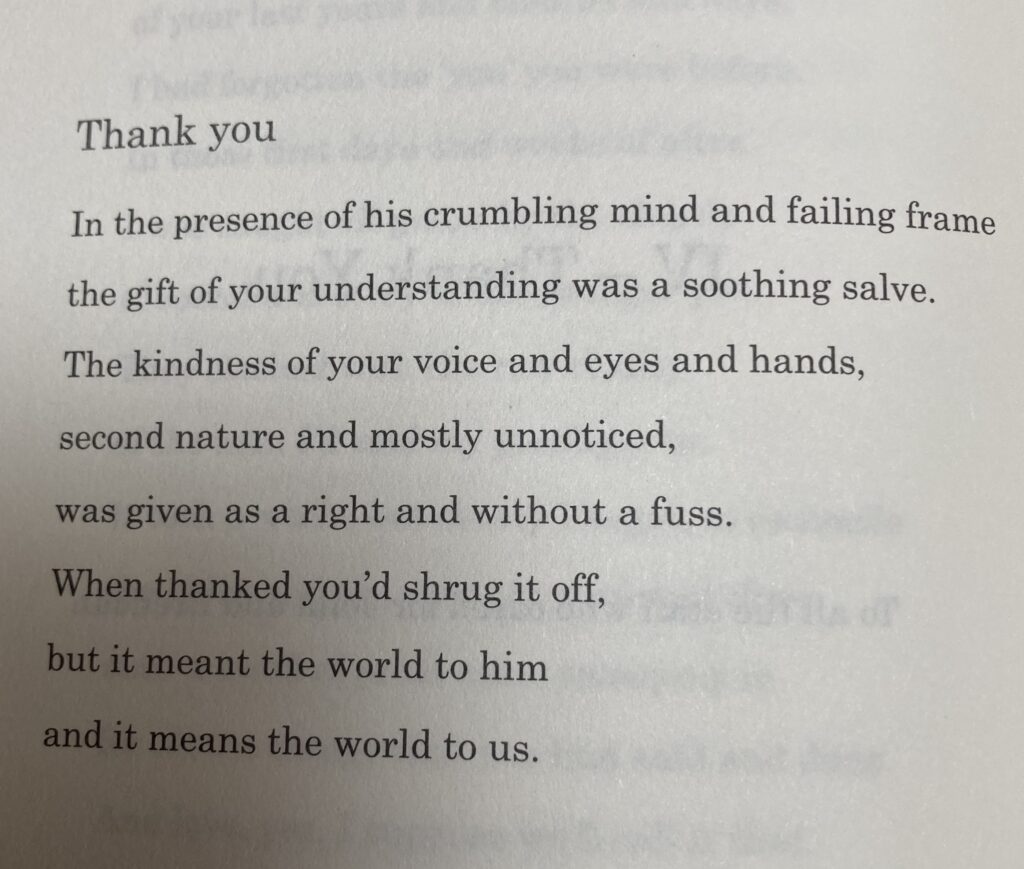 The book was published as a thank you to the two nursing homes, Aras Mhuire in Listowel and Fatima House in Tralee, where Mary's two uncles, Fr. John and Brendan were cared for. All proceeds from the sale of the anthology go to these two places.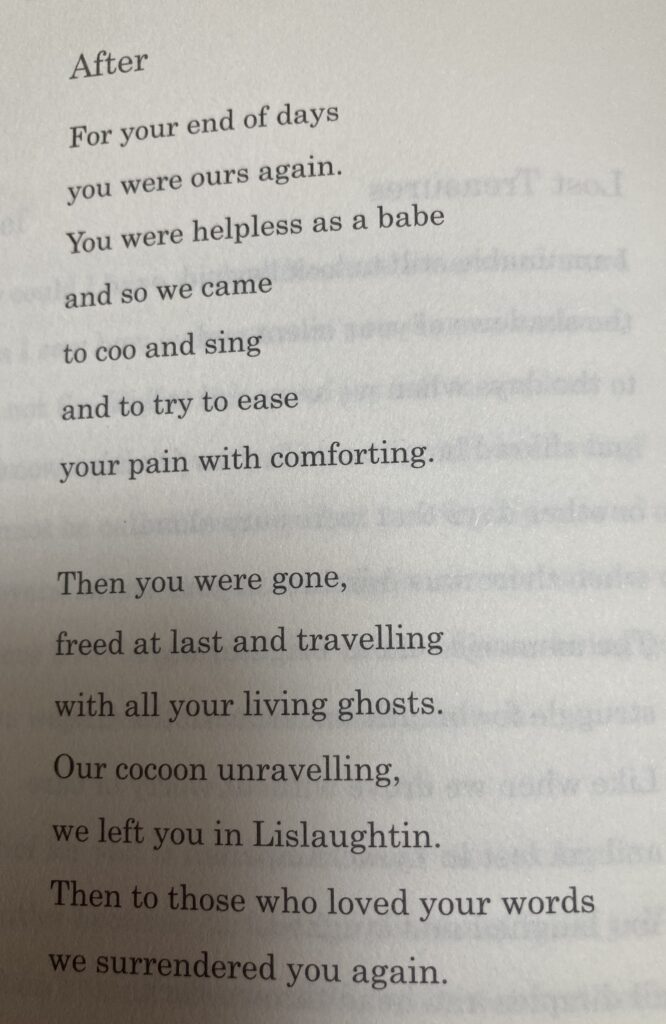 Brendan Kennelly who loved words, lost his words at the end. He returned, "helpless as a baby" to his Kerry family who eventually, in death, returned him to his worldwide family, an audience, who loved his words.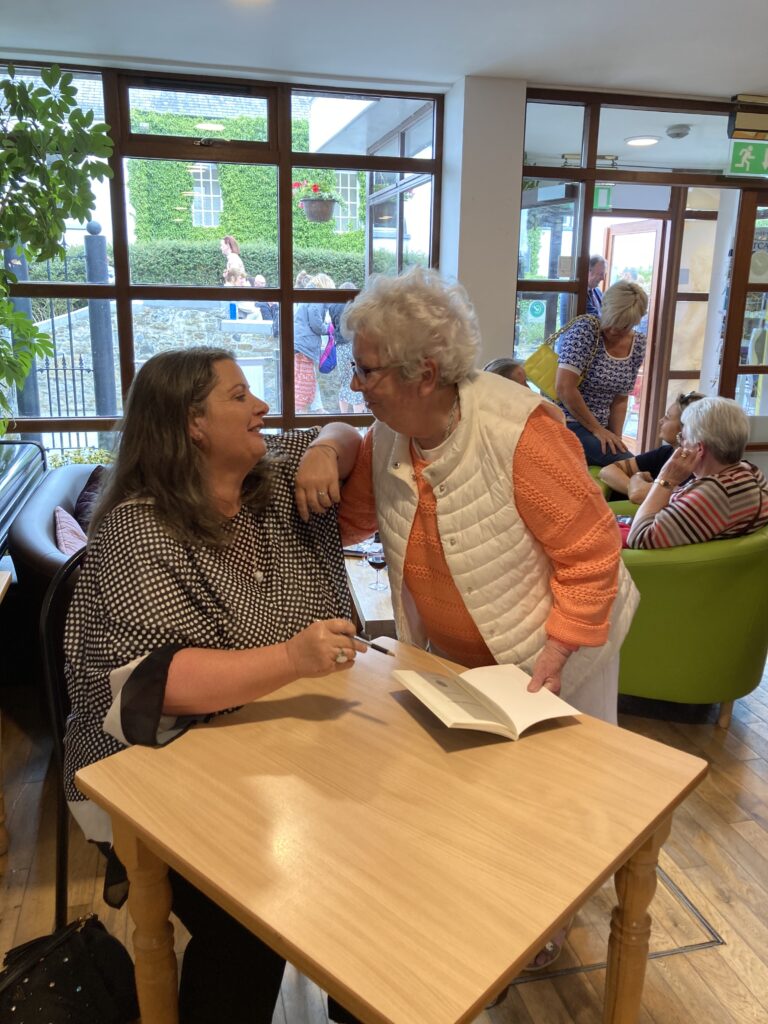 Mary Kennelly signing my book at Writers' Week 2022.
<<<<<