A Little Reminder
A Listowel Connection to 1916
They held a great party in Áras Mhuire on Saturday June 18 2016. The occasion was the the 92nd birthday of Edward Crowley. But it wasn't just any old birthday because Edward is the son of James Crowley member of the first Dail and TD for North Kerry from 1918 to 1932 .
In this the centenary year of the 1916 Rising it was decided to make a presentation to Edward whose father was jailed for reading the Proclamation at a meeting in Listowel in 1918.
Jimmy Deenihan made the presentation which took the form of a framed document outlining, in brief the biography of James Crowley. This document was signed by the production team of "1916, The Irish Rebellion" documentary. In the photograph with Jimmy Deenihan and Edward Crowley is Clementine O'Keeffe,daughter of Edward and granddaughter of James Crowley.
(Thank you to Bernard O'Keeffe for the photos and the story)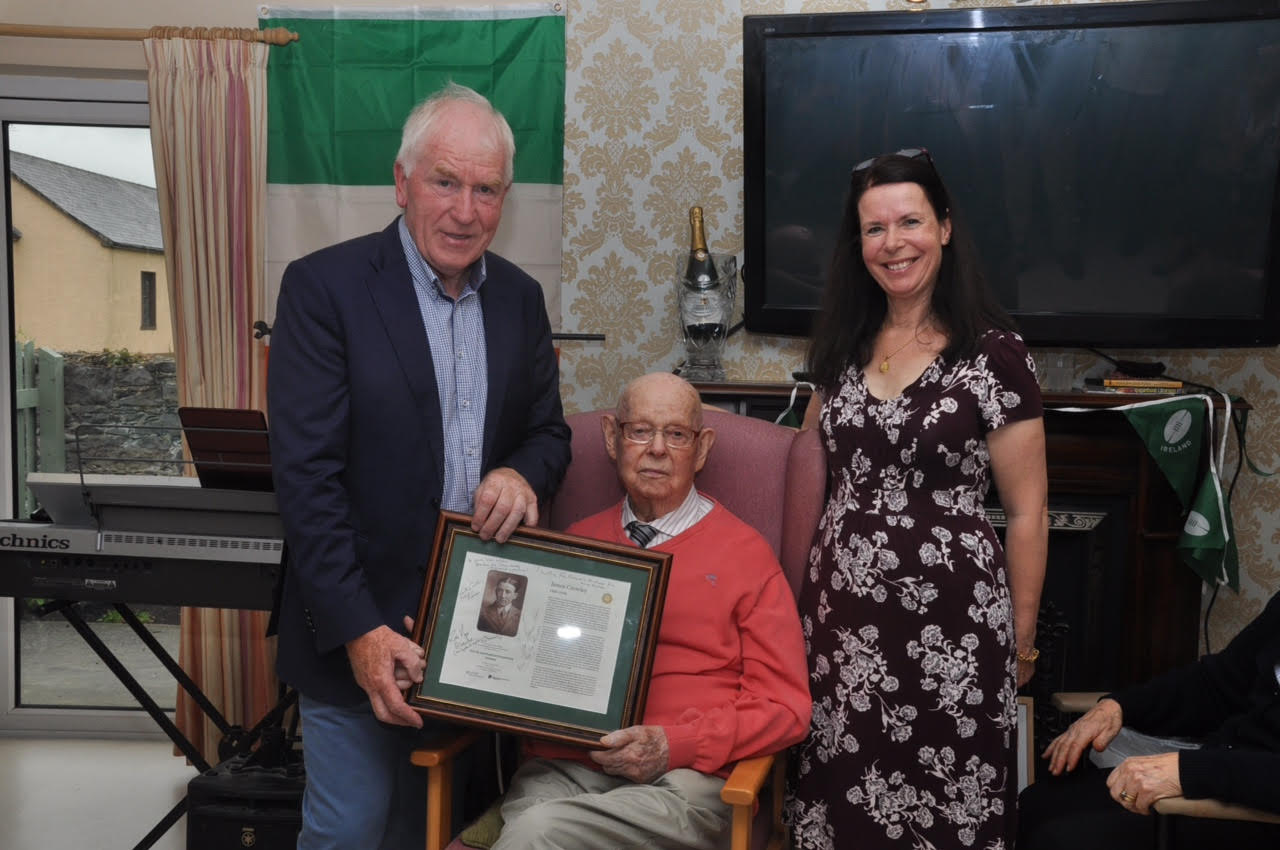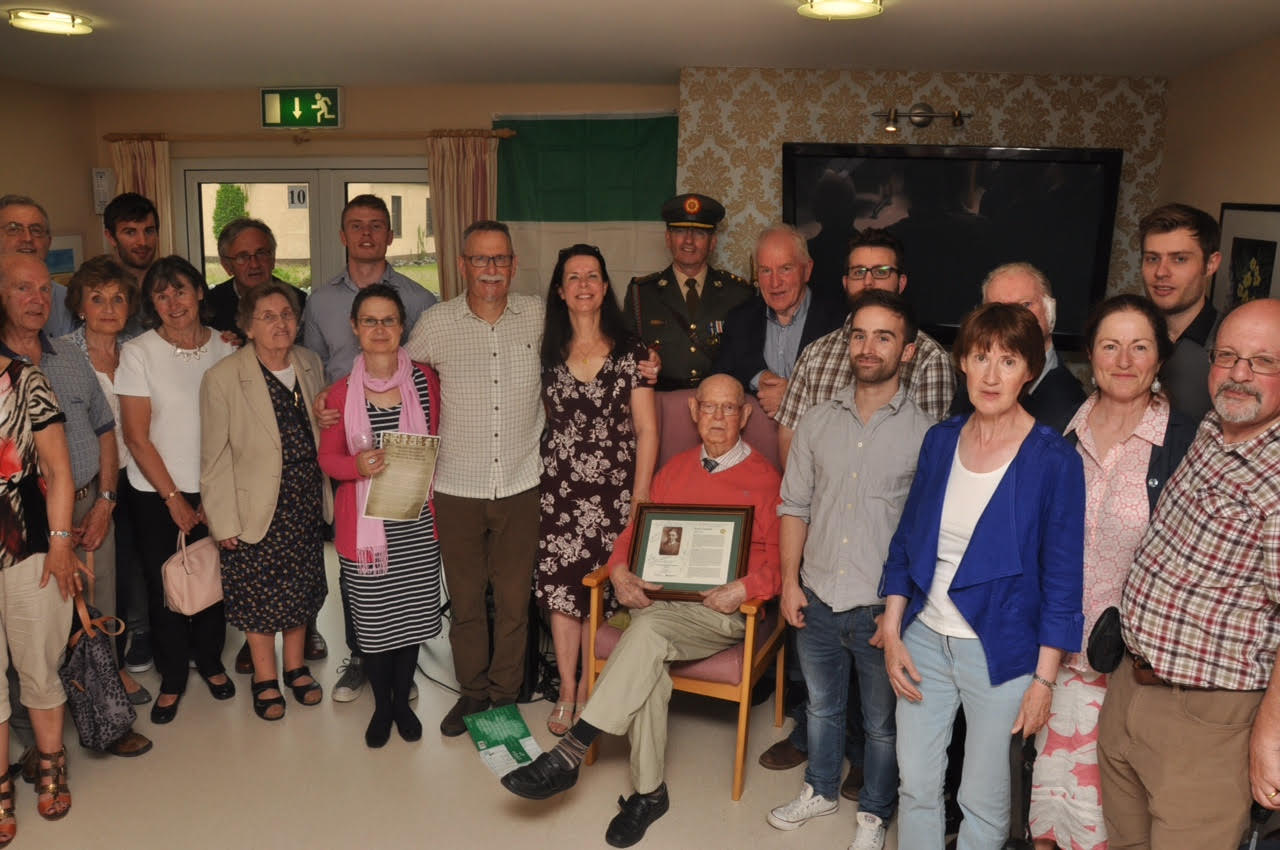 Relatives and friends of Edward Crowley at his birthday celebration in Áras Mhuire.



<<<<<<<<<<<<<




A Picture Paints a Thousand Words
I have observed from my little knowledge of people's behaviour on the internet that people prefer to see a picture or video clip than to read a story as text. In fact many people tell me that they only look at the pictures in my blogpost and if the picture catches their eye they might read the accompanying text.
I was not surprised then when I learned that Facebook is planning to go all video. Snapchat has taken over from Twitter as the social medium of choice for the Millenials and by 2020 nobody will wait for a newspaper to get them the news.
You might think that this would spell bad news for advertisers. Not at all. They are way ahead of the game. Advertisers know so much about us now that they can target us with pin point accuracy. Because they know our location from our I.P. address, our profile from 100 profiles we have filled in somewhere and our interests from the sites we visit, as we walk down the street they can flash us the special offers in the shops as we pass. Frightening!
<<<<<<<


Statues reinstalled at St. Mary's
St. John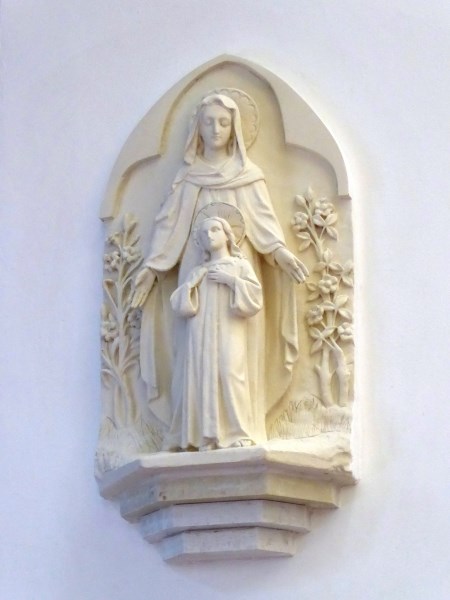 St Anne and Mary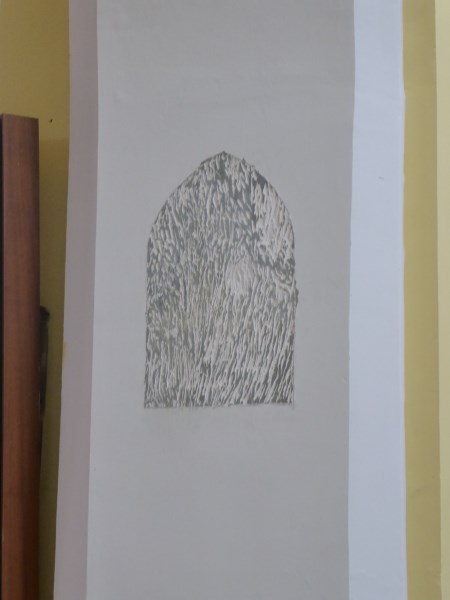 This final photo shows the spot on the pillar prepared for the next statue to be affixed. The story is this. These statues (I think they are marble) were inset around the old pulpit. When the pulpit was removed, following Vatican 11, the statues were taken by a parishioner for safe keeping.
Now they are back in St. Mary's and you can see them on the pillars at the top of the church.