Film Crew at work in Ballybunion yesterday
(photo: The Mixing Bowl on Facebook)
<<<<<<<<<<<<<
Then and now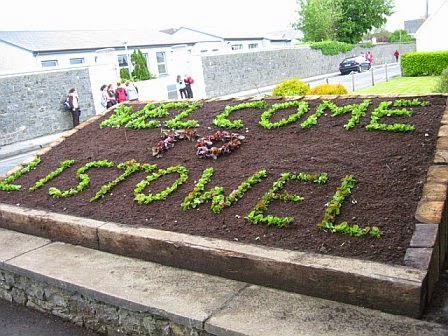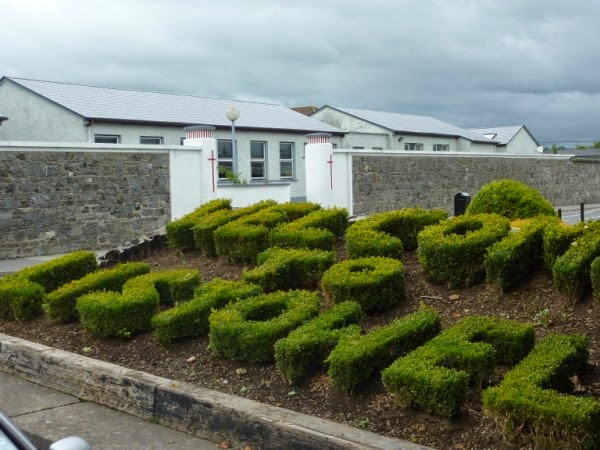 Dare I say it?
I prefer the old one
<<<<<<<
Ballybunion Road road works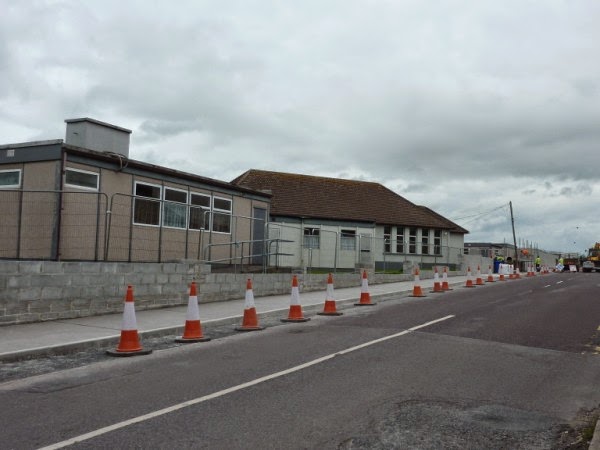 A footpath is being made all the way from Convent Cross to the girls' primary school. The buildings you see on the left belong to the secondary school. This measure, when completed, should make the walk to school a lot safer for some girls.
<<<<<<
Our new sacristan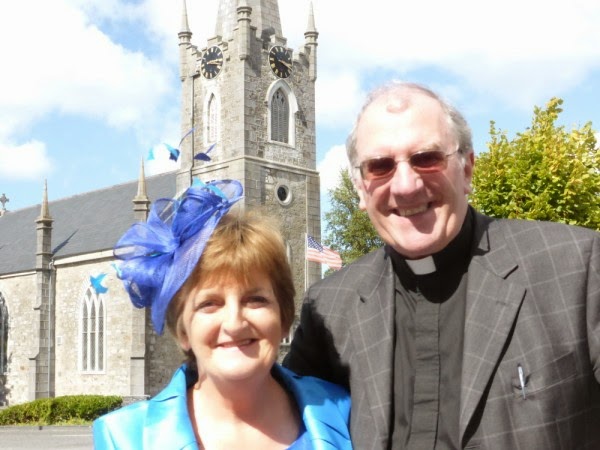 This is St. Mary's new sacristan pictured with Canon Declan O'Connor at a recent wedding. She is Helen Moylan, a counsellor, a nurse, a super volunteer, a carer, a wonderful cook, a singer, the best and most generous neighbour and an all round good egg. In case you haven't guessed it already, she is also my great friend, trusted confidante and best buddy. I wish her many happy years in her new post.
<<<<<<<
Two WW1 stories from Kerrys' Eye
……………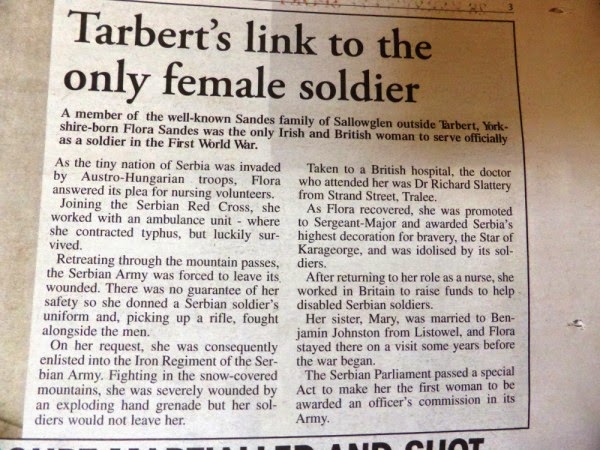 <<<<<<<
Reality Bites
Sean and Killian Cogan, my two lovely boys, head out for their first day in French school. There is no uniform but Killian chose to go with the comfort of the familiar; his school tshirt from Scoil Barra in Ballincollig.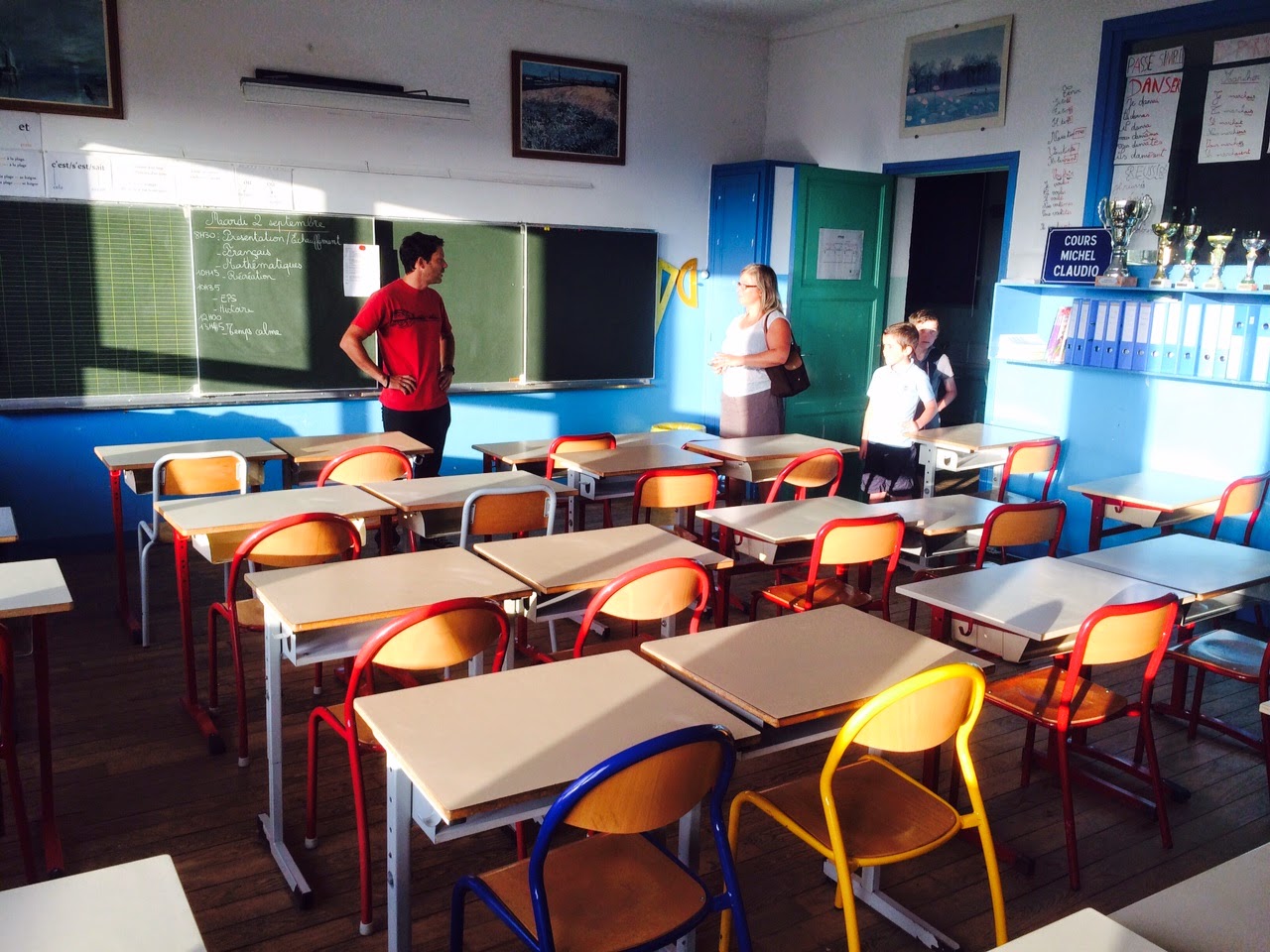 A whole new world opens for them in this French classroom with their new teacher.
Bon chance, mes petits!
Don't forget to follow their adventure on their blog