Radio Kerry in Town last Week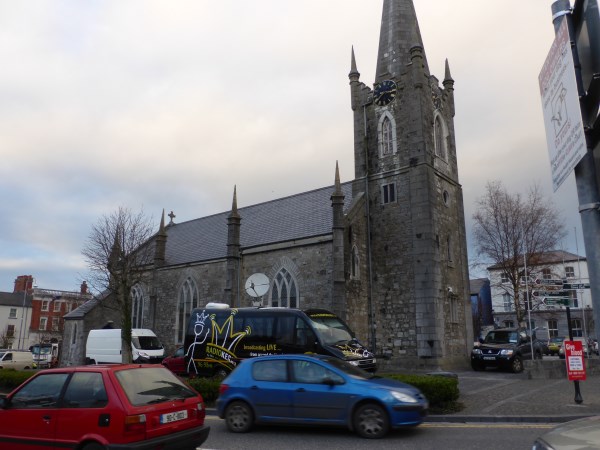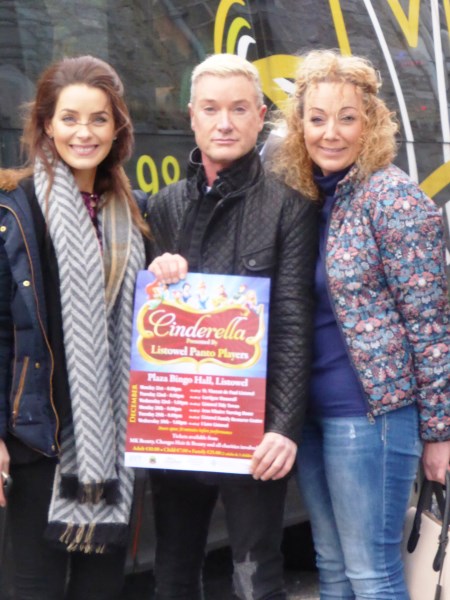 The panto crew, Maria, Danny and Mary were one of the groups interviewed
<<<<<<
Changes at Christmas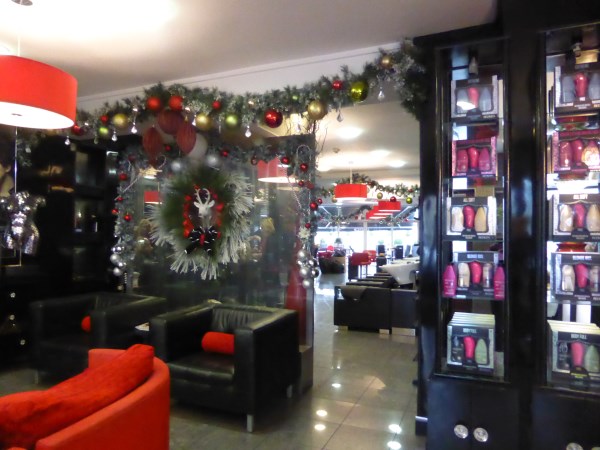 <<<<<<<<
St. Mary's in Advent 2015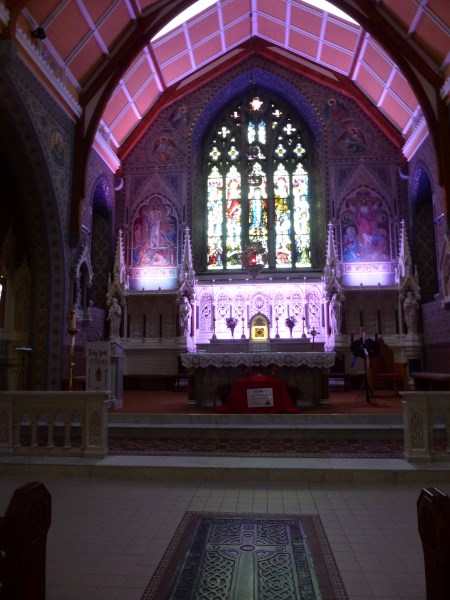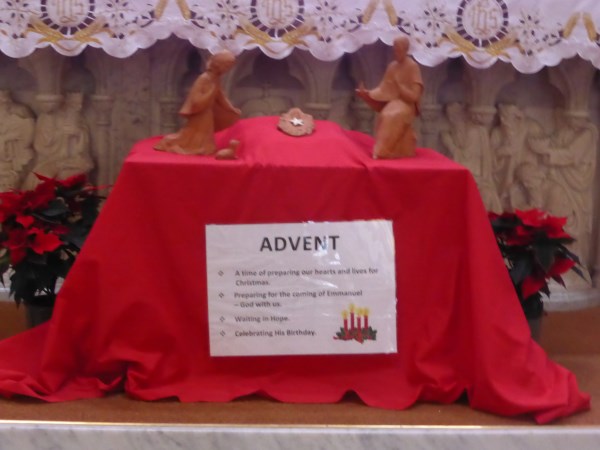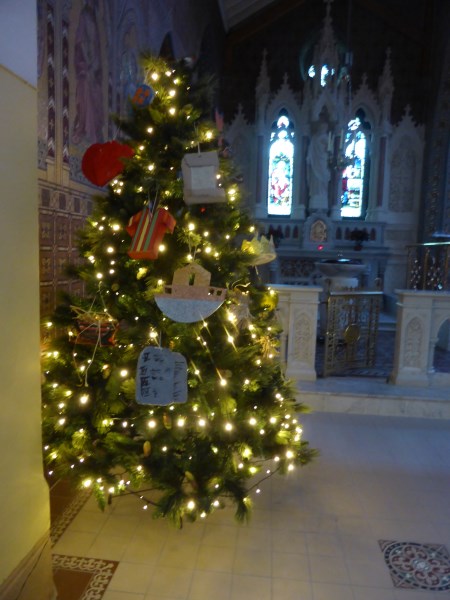 The Jesse Tree is one of the oldest Christian Christmas traditions. It often appears in stain glass windows. The most famous Jesse tree window is in Chartres Cathedral which was dedicated in 1260.
Jesse was the oldest known ancestor of Jesus so the tree is a kind of family tree for Jesus. Our one in St. Mary's Listowel is decorated with symbols from the old and new testaments.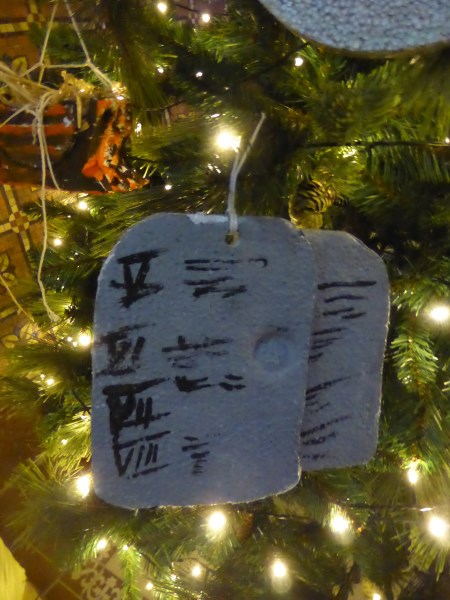 The tablets of stone with The Commandments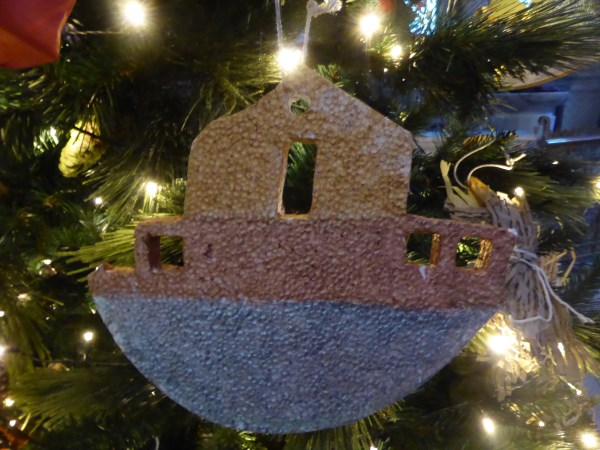 Noah's Ark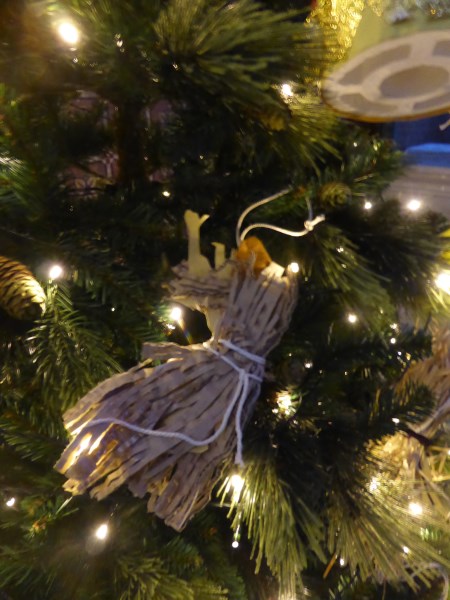 The angel Gabriel, I think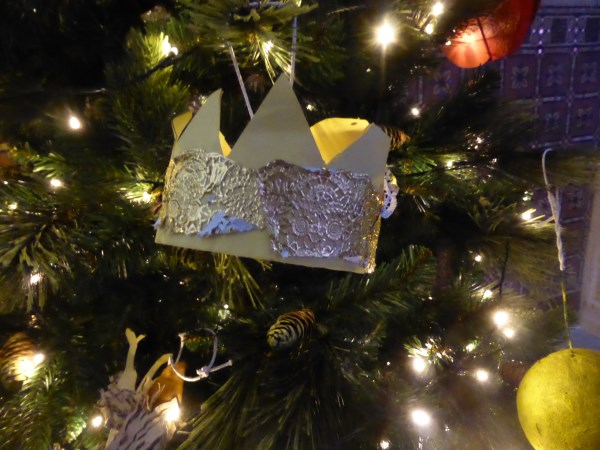 Crown of Mary Queen of Heaven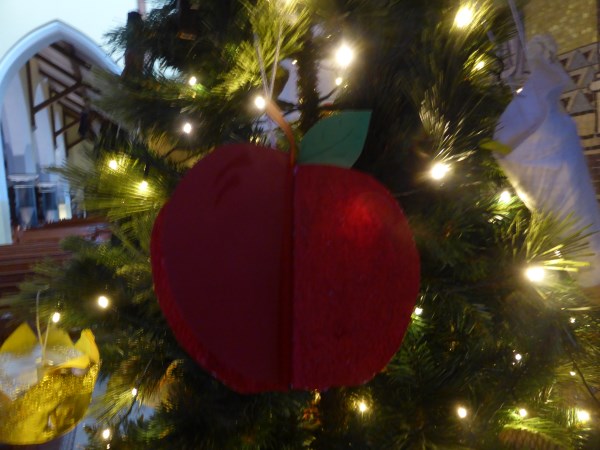 The apple that brought about our downfall.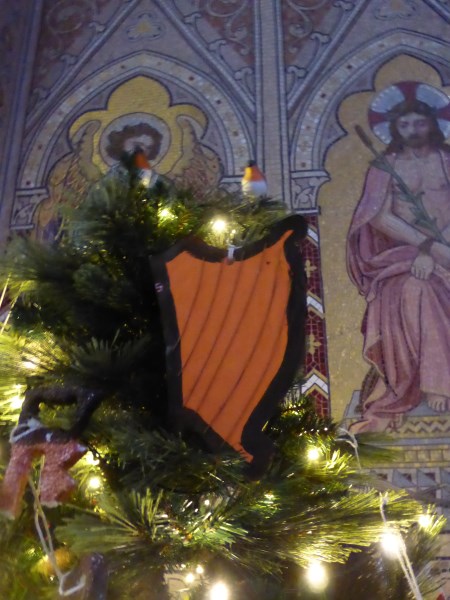 David's harp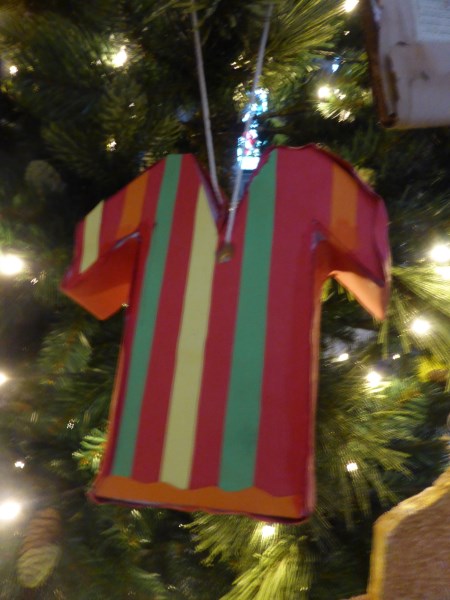 Joseph's coat of many colours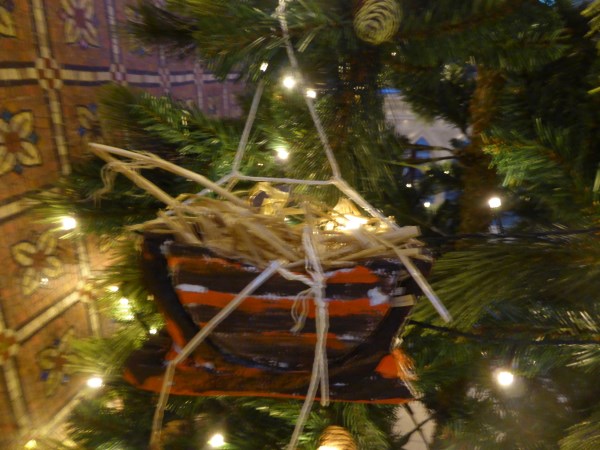 The manger at Bethlehem.
Do drop in and see these and many more.
<<<<<<<
Traveller Encampment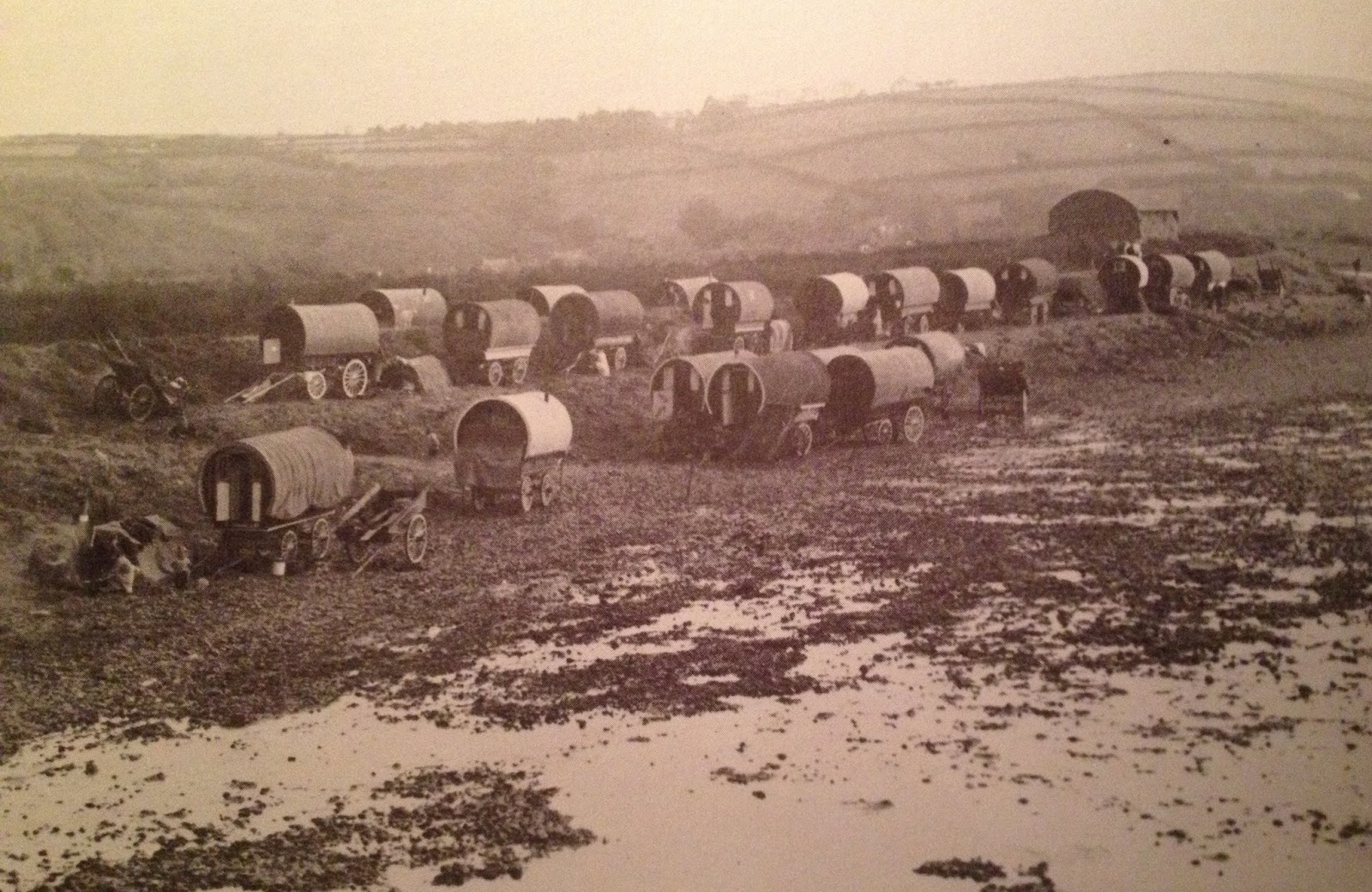 Liam O'Hainnín posted this great old photo of travelers on their way to the races in the bad old days.
<<<<<<<<<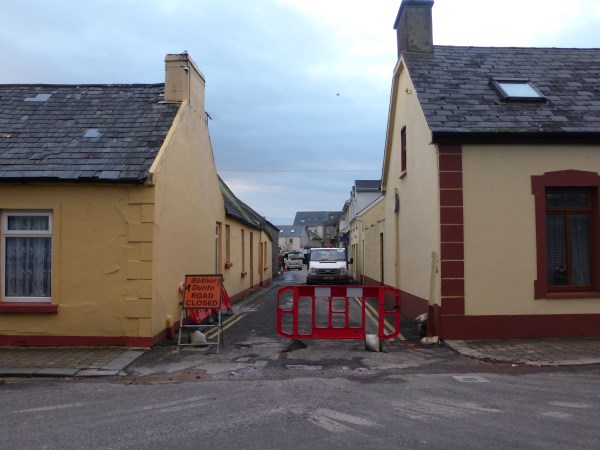 Road works off Colbert Street
<<<<<<


Limerick at Christmas time in 1972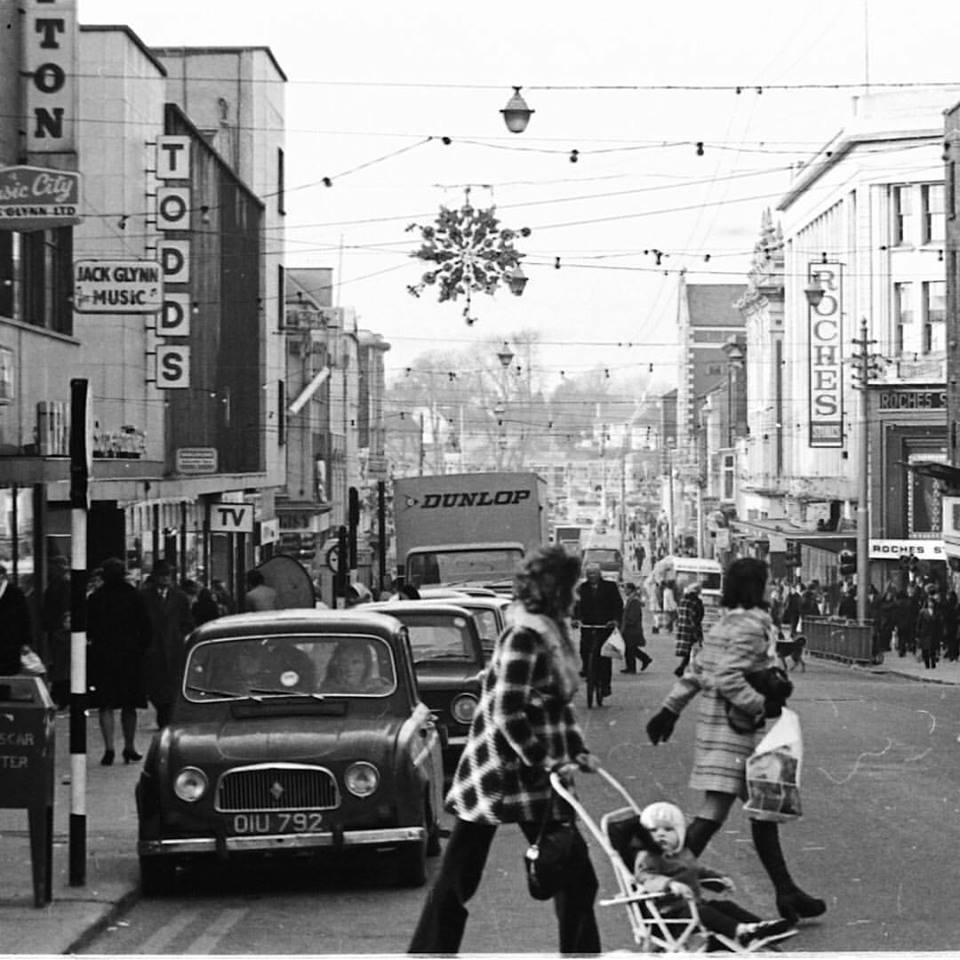 <<<<<<<
Neighbours and Friends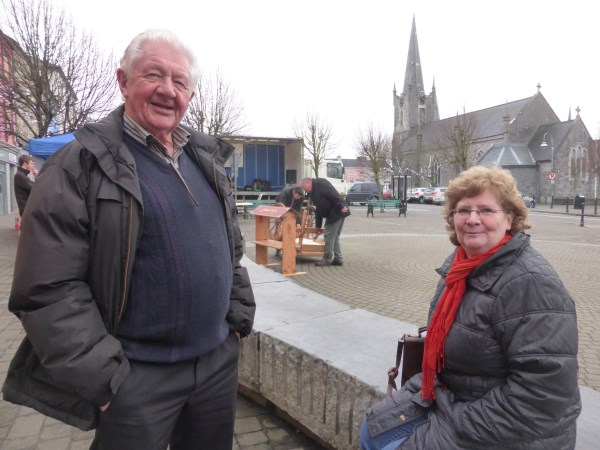 Christy and Noreen Brennan in The Square on Sunday December 6 2015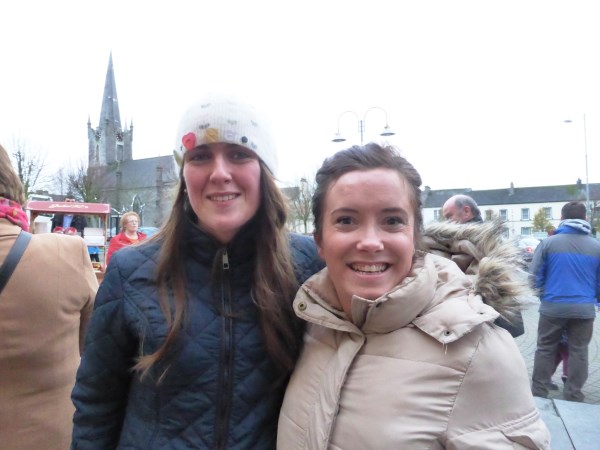 Mary Moylan and Clíona Cogan
<<<<<<<
Seeing Red!
Apologies friends. Every now and again, despite my best efforts, some text appears in red. It is black when I type it and then when the post uploads it is red. I thought the techie in the family had solved it, but alas, no. Just now it's happening again. If anyone is reading this who knows anything about Blogger, I'd really appreciate if you could tell me how to correct this annoying quirk.