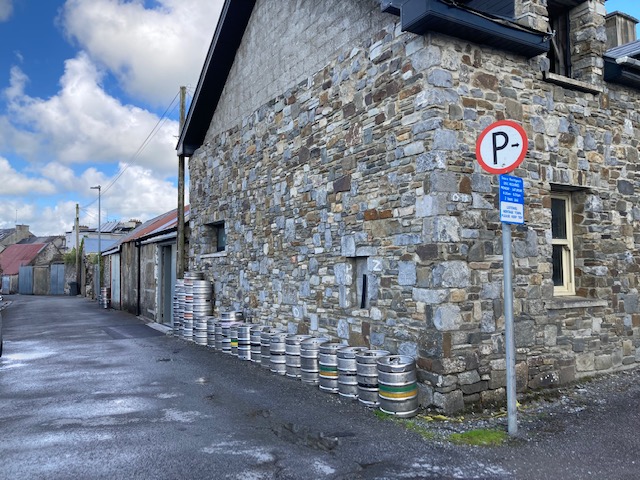 Back Lane behind Church Street in Summer 2023
<<<<<<<<<
Dancing Down the Years
Photo and text from Fleadh Cheoil na Mumhan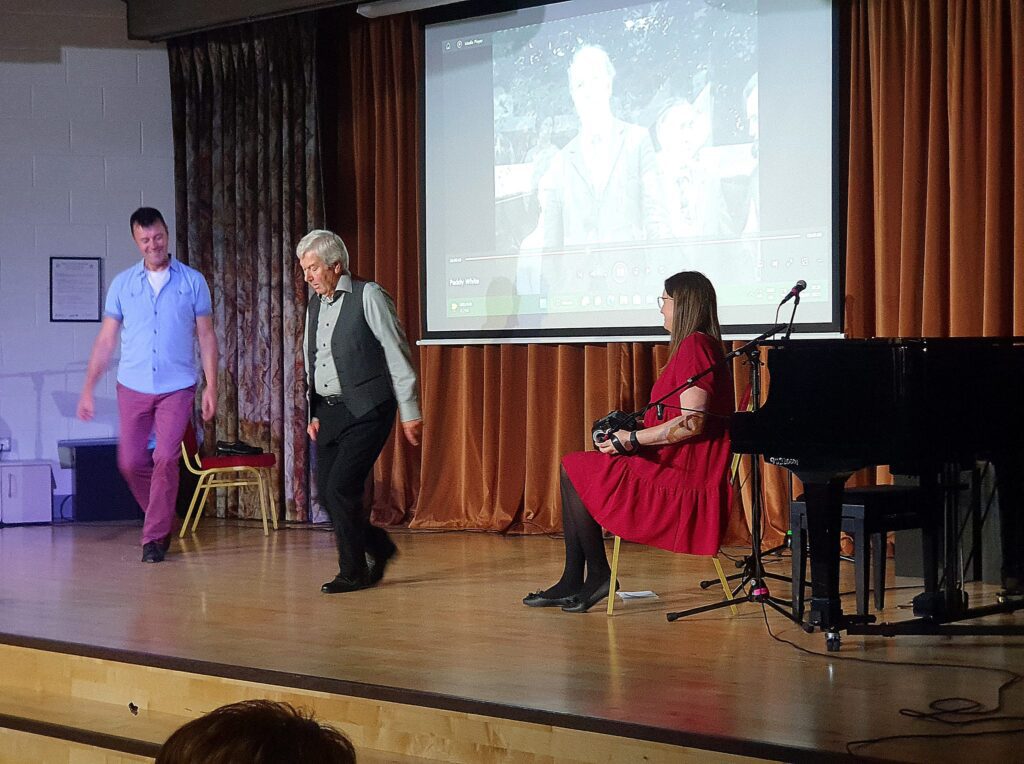 Footsteps
The dance tradition of North Kerry has extended its influence far beyond its borders, to different places around Ireland, across Europe, and over the Atlantic to America.
Dance has been part of the culture in this region for centuries, passed down through the generations by the Dance Masters, like O'Ceirín in the 1700's to Mooreen, Ned Batt Walsh, and to the great Geramiah Molyneaux, affectionally known as Munnix, who passed on the dance, to the young girls and boys, of the area.
The Dance masters travelled, often on foot, from town to town, village to village,
such was their love of, and desire to pass on their art to the younger generation.
Munnix pupils like Jack Lyons, Jerry Nolan, Sheila Bowler, Liam Dineen, Liam Tarrant, Paddy White, Phil Cahill and many more would perform the old steps with great pride.
Long live the dancers! Long live the dance!
Featuring Dance Master Jimmy Hickey, Musician Greta Curtin.
Devised and choreographed by Jonathan Kelliher, Artistic Director, Siamsa Tíre, The National Folk Theatre of Ireland.
<<<<<<<<<<
Celtic Artist, Tony O'Callaghan
When your grandad is an artist, you are lucky enough to have some marvellous bespoke piece of his work made especially for you and celebrating your name.
Few nameplates are as beautiful as these pieces that Miriam brought to share with the audience on July 6 2023.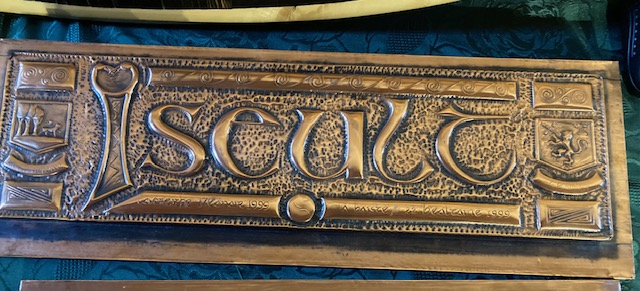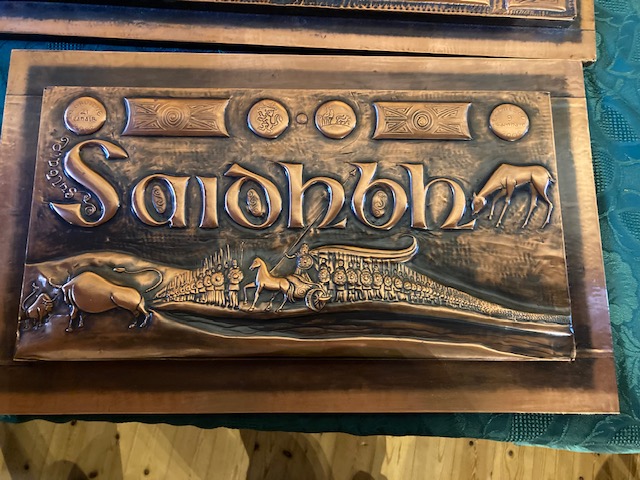 Tony O'Callaghan, among many of the prestigious commissions he did, designed the logo for Listowel Writers' Week.
This information comes to us from Wolfgang Mertens' 1974 LWW memorabilia.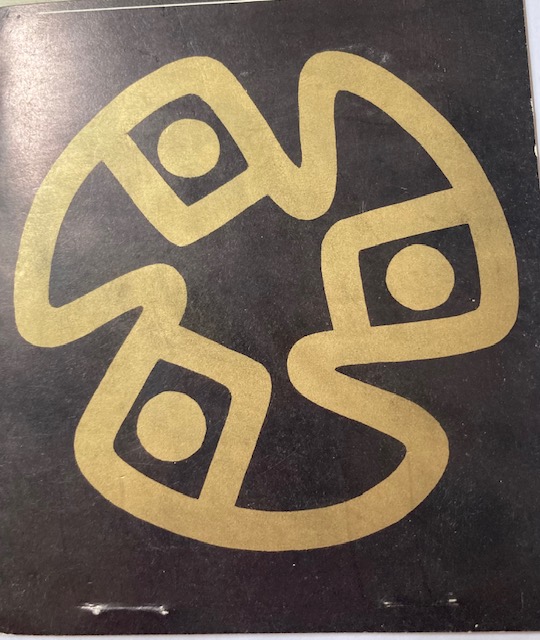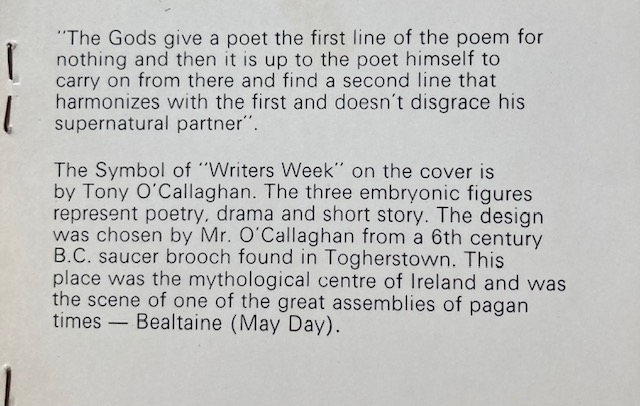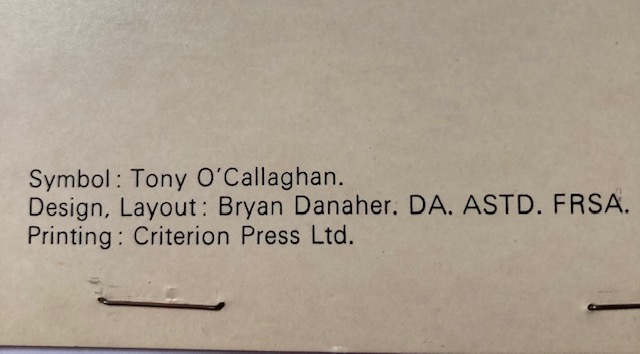 <<<<<<<<<
Visitor
My latest summer visitor, Aoife McKenna, from Kildare loves, loves, loves Listowel library.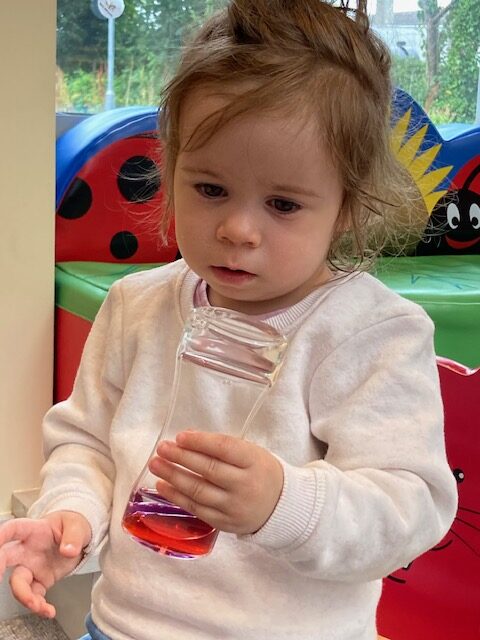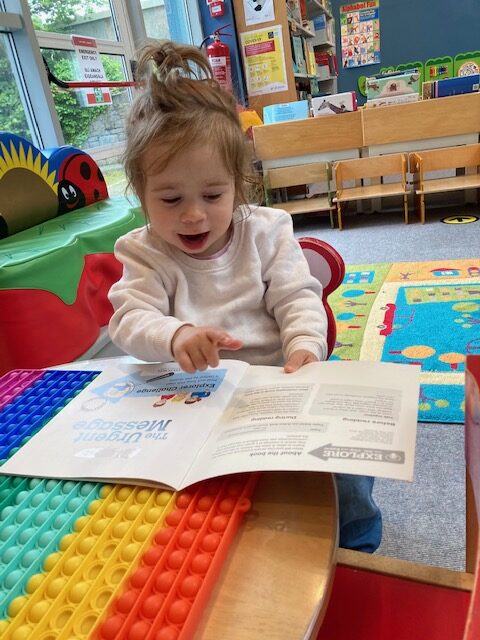 <<<<<<<<<<
A Smile from the Internet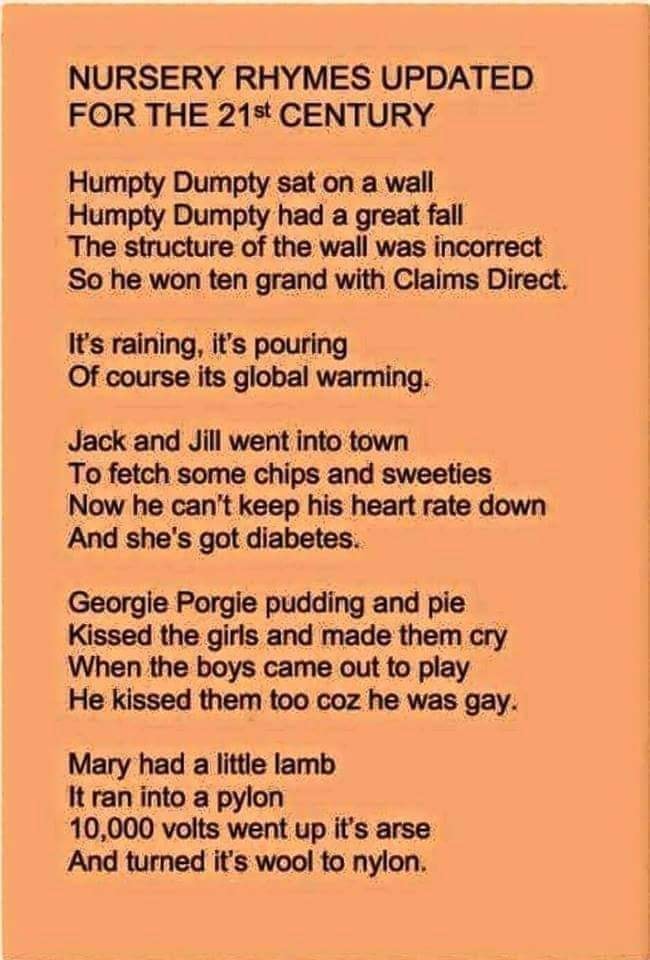 <<<<<<<<