<<<<<<<<<<
Jimmy O'Quigley Remembers
Jimmy gave me this photo from his box of treasures. Some of the people in it are Philomena Chute, Mrs Joe Broderick, Anna Moore, and Jerry O'Flaherty
Back; Mikey Fitzgerald (a tailor from Charles Street) Seán Grogan, Mr. Prendeville from Castleisland.
This old letter was given by Owen MacMahon to Jimmy. The quality is poor as it's a copy of a copy but it's worth the effort to read it. It is a letter from Bryan MacMahon, then Príomhoide of Listowel Boys National School to Canon Brennan, the school manager. He is reporting an accident in the school grounds in which Jimmy broke his arm. Jimmy had his arm in plaster for his First Communion.
The tone of the letter tells us a lot about the relationship between the Canon and his parishioners who, by all accounts, lived in fear and dread of him.
<<<<<<<<<
Hi Ho, Hi ho as off to work we go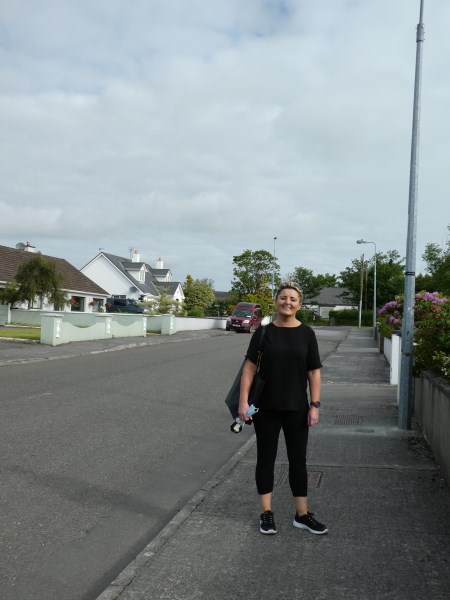 It's always a pleasure to meet cheerful happy people when I'm out and about. I met Peter and Anne Marie on their way to work bright and early on a Saturday morning.
<<<<<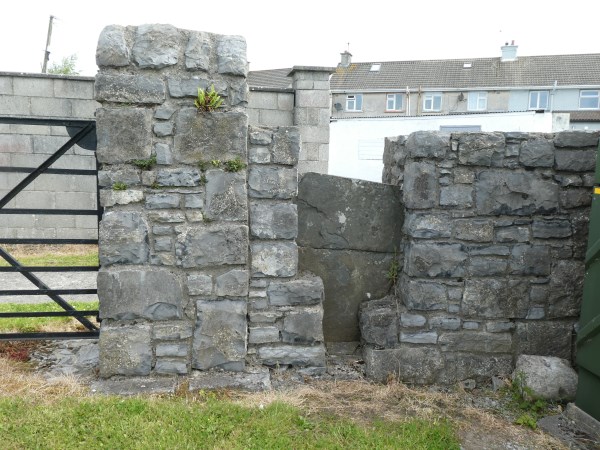 This lovely old stile is on the John B. Keane Road.
<<<<<<<<<<<<<
Listowel Squash Club
Sean Tracey, Charlie Nolan, Billy Galvin, John McGuire, and Sean Comeford at a squash tournament in Tralee.
Charlie, who gave me the photo, doesn't remember the year.
<<<<<<<<<<
Ballygologue Entrance in June 2021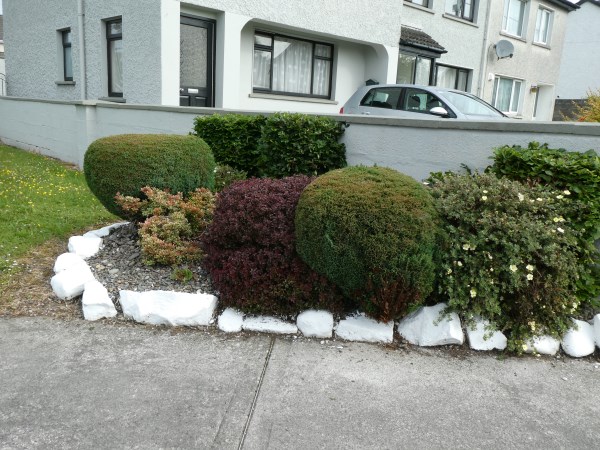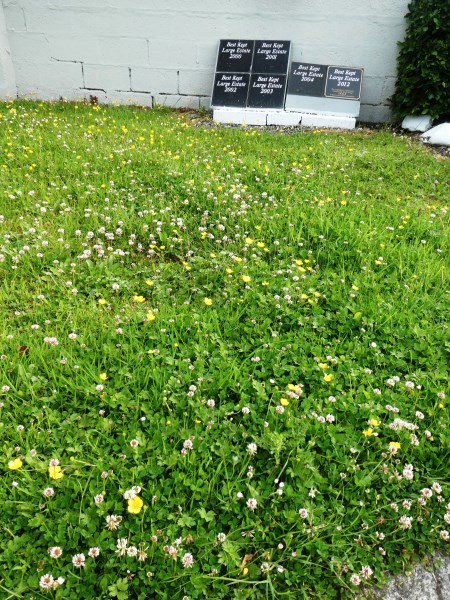 Residents of Ballygologue Park always take great pride in their estate. It was lovely to see wild flowers like daisies, buttercups, vetch and clover allowed to bloom alongside the cultivated flowers and shrubs.
<<<<<<
In The Magic Hour
Brightening Air was an initiative of The Arts Council. Between June 11 and June 20 2021 Coiscéim Dance Studio brought us " Ten days of incredible Arts experiences in surprising locations nationwide."
Listowel was chosen to be part of the project and In The Magic Hour was presented to us in The Handball Alley. It was live-streamed on the following evening. I presumed that that video would be left up but I cant find it now. So this is what happened.
I called by earlier in the afternoon of June 18th. The ball alley looked the same except for the presence of 20 chairs. I was relieved to hear that we would be seated for the performance.
I'm back at 9.30 p. m. for the performance. The Magic Hour is dusk which they estimated would be 9.30 to 10.30. It was later on this particular evening so we had to wait until 9 50 to get the show on the road.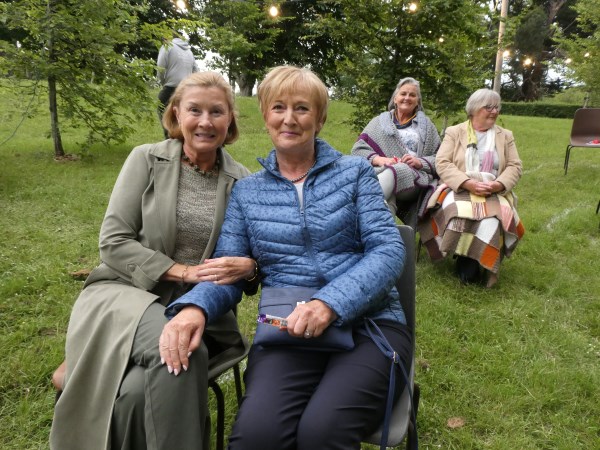 Above are some of the lucky people, socially distanced, who got tickets. I'll tell you about the magic tomorrow.
>>>>>>>>>>