Shawnee visitors and a Mennonite choir in town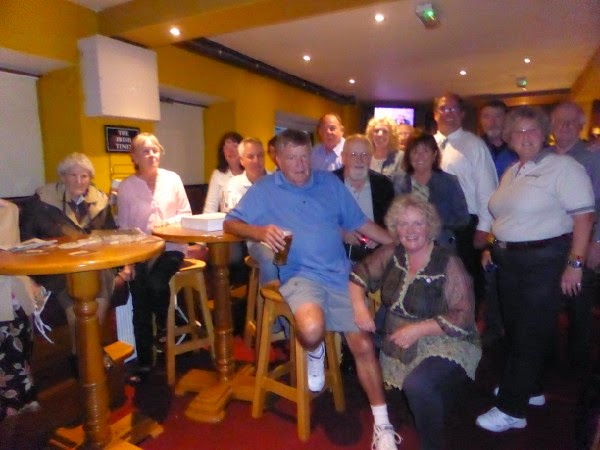 Visitors to Listowel from our twin town, Shawnee in the U.S. were in Christy's on Wenesday night last to wash down the hearty meal of bacon and cabbage that Seán Moriarty cooked for them. Also in my picture, on behalf of the host town, are Damien Stack of Tura Lura Tours and Norella OFlynn.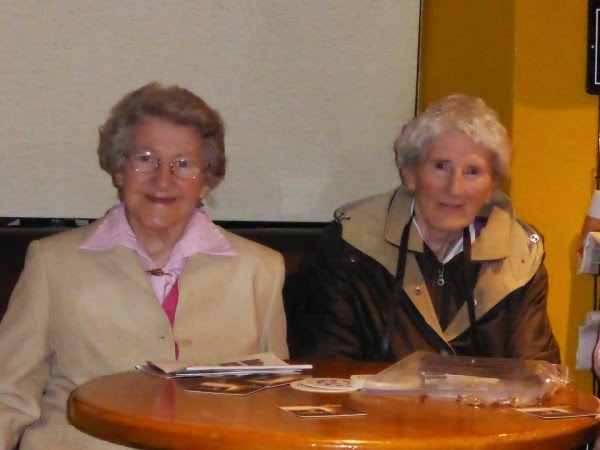 Joan Walsh was accompanied by her sister when she came out to greet the visitors. Joan's late husband, Tom, was the Mayor of Listowel when the first Listowel group travelled to visit Shawnee.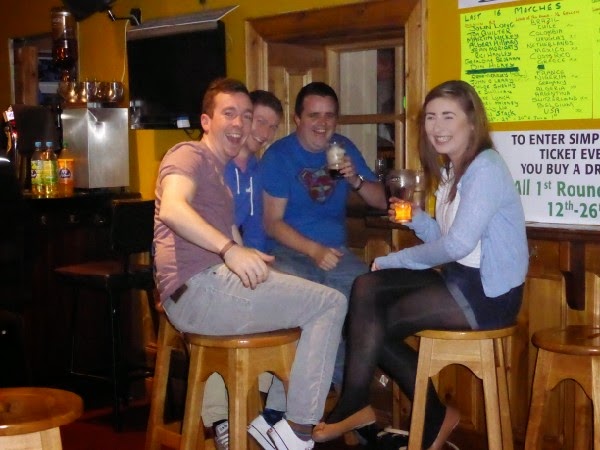 These people are not from Shawnee. They were in Christy's on Wednesday as well, having a good time.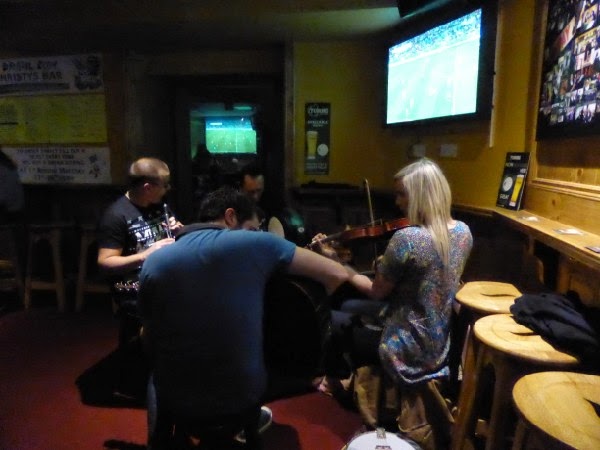 Irish musicians provided the entertainment, in competition with the second semi final of The World Cup. The American visitors had no interest in the soccer. They loved the music.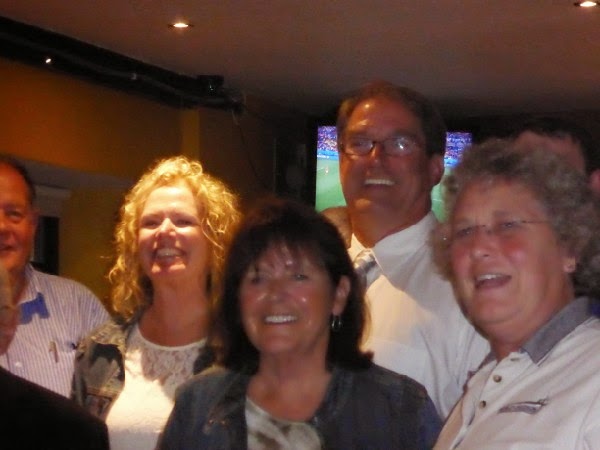 The distinguished looking gentleman in this group is the mayor of Shawnee, Jeff Meyers.
<<<<<<<,
Meanwhile, across the square in St. John's……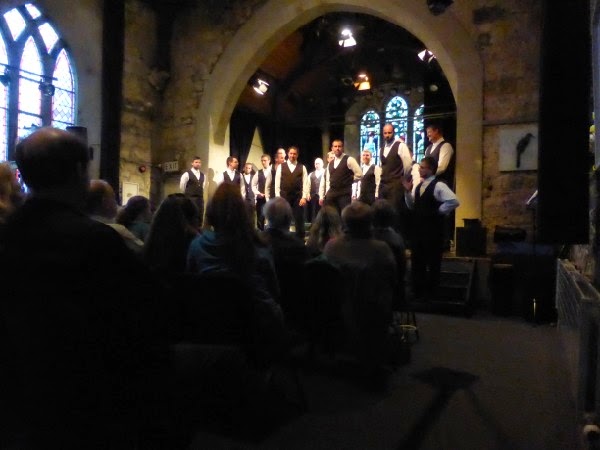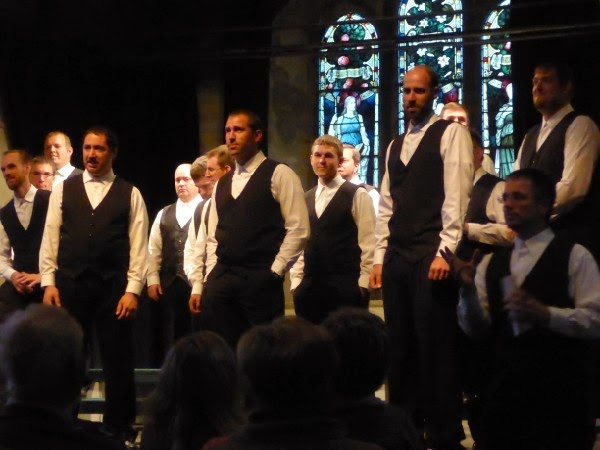 This is an anabaptist choir, also from the U.S. They were visiting Listowel as guests of The Christian Fellowship of Listowel. There were 50 visitors in all staying with local families. They gave a heavenly concert of well known and some unknown (to me anyway) songs with a religious flavor. They used only the human voice, no instruments other than a tuning fork. They produced some beautiful harmonies and delighted their large and appreciative audience.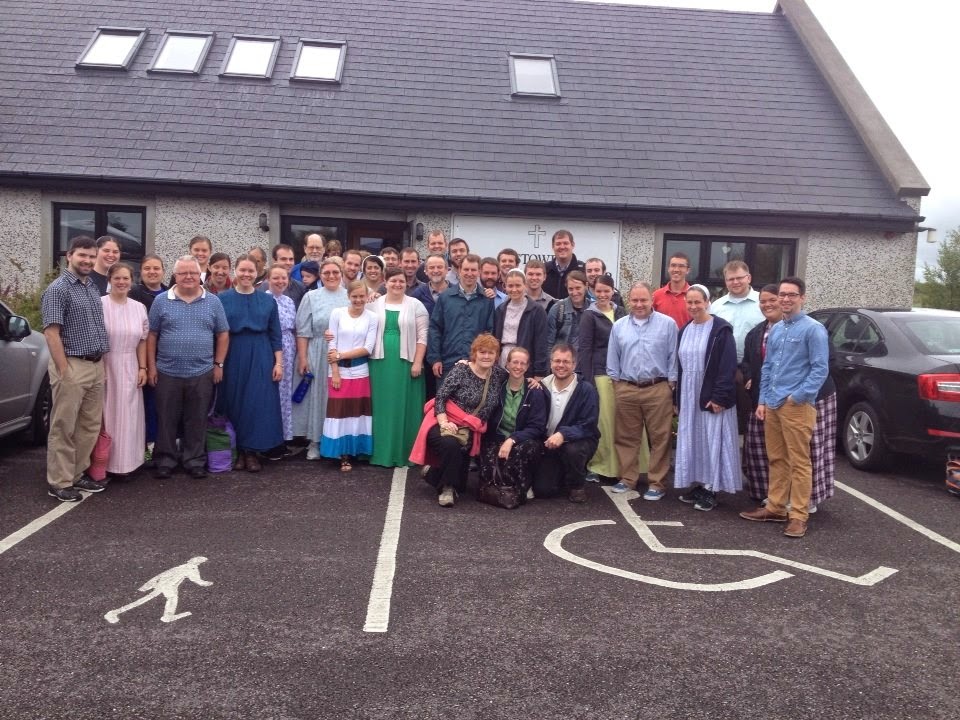 This is a Facebook picture of the group before their departure.
<<<<<<<
Rathea 1950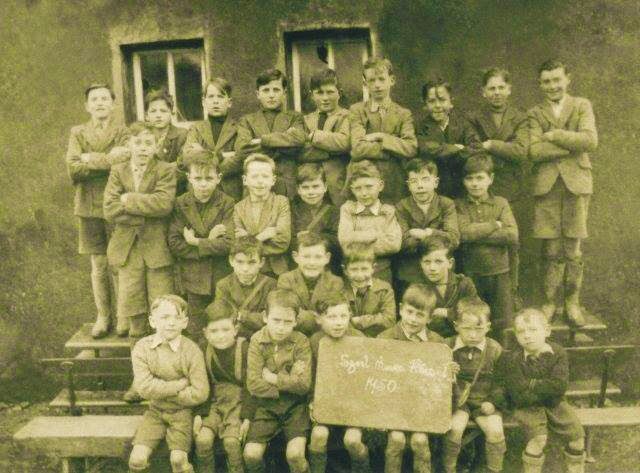 Tom Fitzgerald sent me the names.

<<<<<
+
Bettie Moloney R.I.P.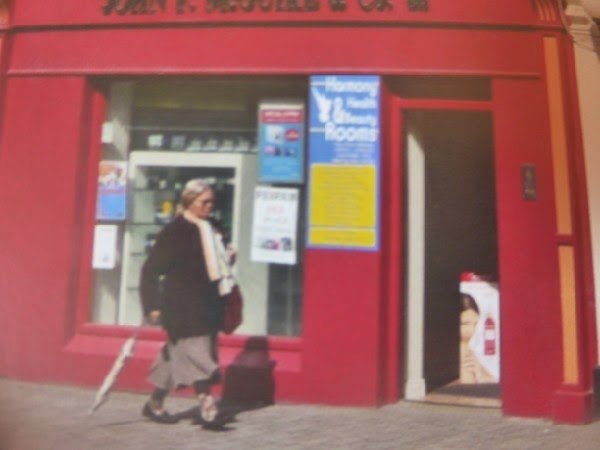 Last week we bade farewell to one of the town's old stock. A familiar and stylish figure behind the counter in Robert Moloney's in The Square or walking the streets of Listowel, Bettie was an affable and gentle lady. She will be missed.
<<<<<<
As a postscript to the Munster hurling final here is Gary MacMahon's lovely poem. I'm sorry about the quality of the photo.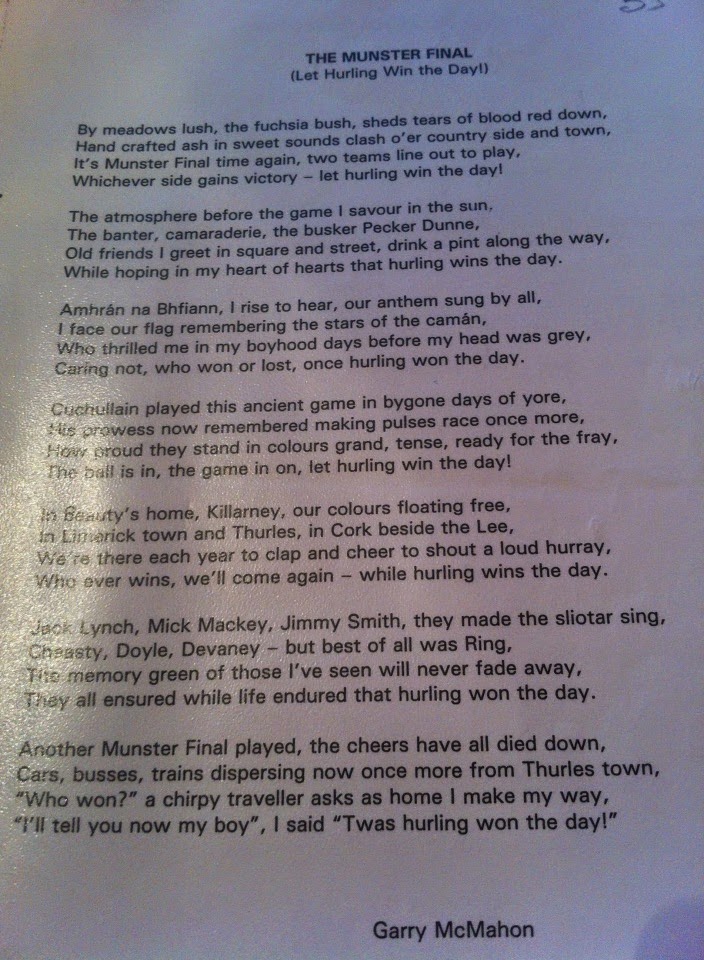 <<<<<<
Good news for all Irish people not living in Ireland


You now have a minister in The Dáil to represent you.


And he's from KERRY!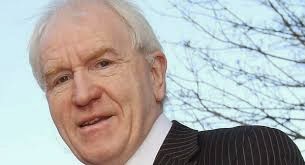 Jimmy Deenihan