Joanne Dillon of NY got an opportunity recently to spend time with some cousins and she sent us these photos.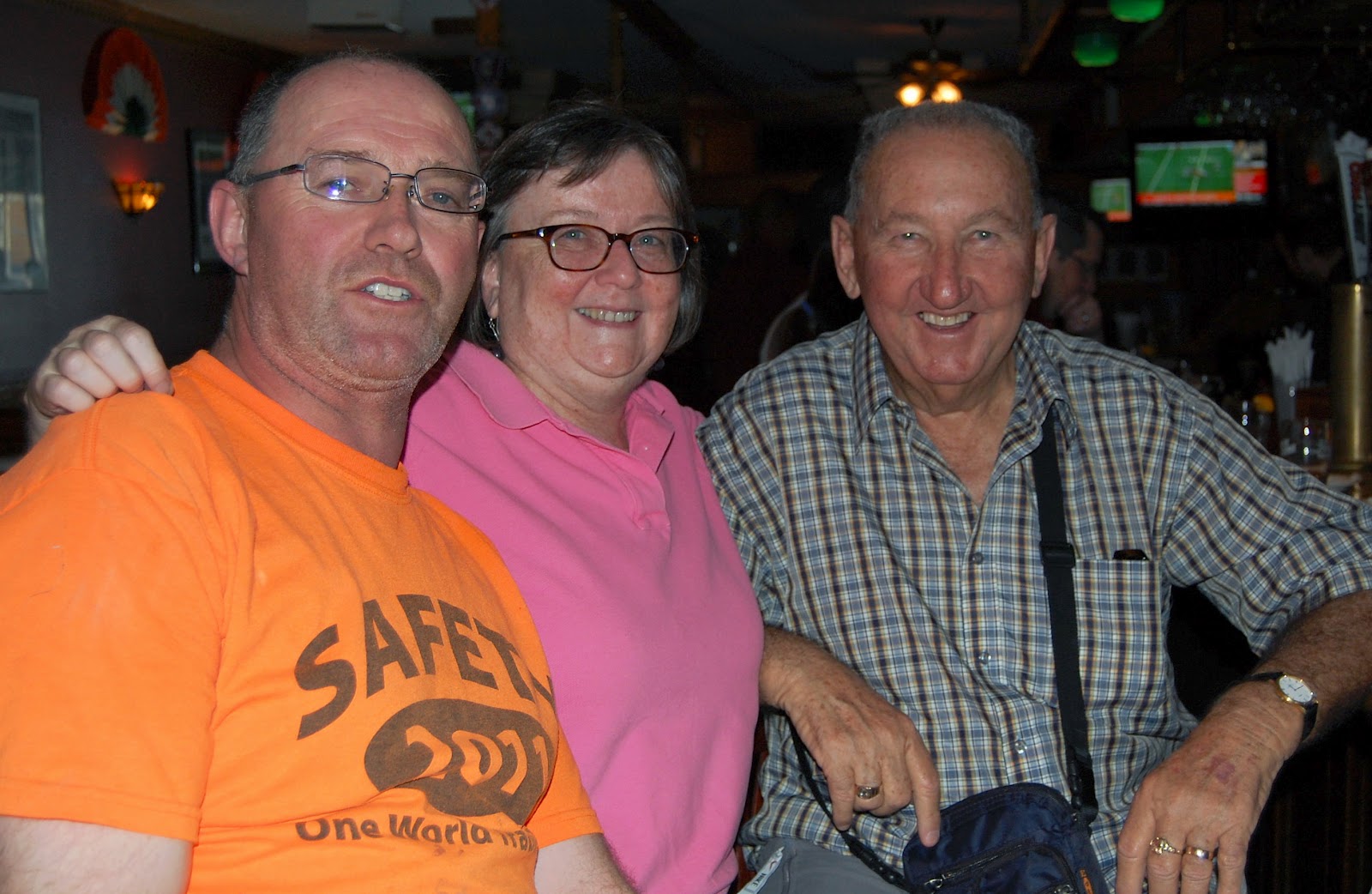 Tommy Larkin, who hails from outside of Ballybunion, Joanne and Tom Dillon – at O'Hara's Pub, near the World Trade Center Memorial, Lower Manhattan, NYC.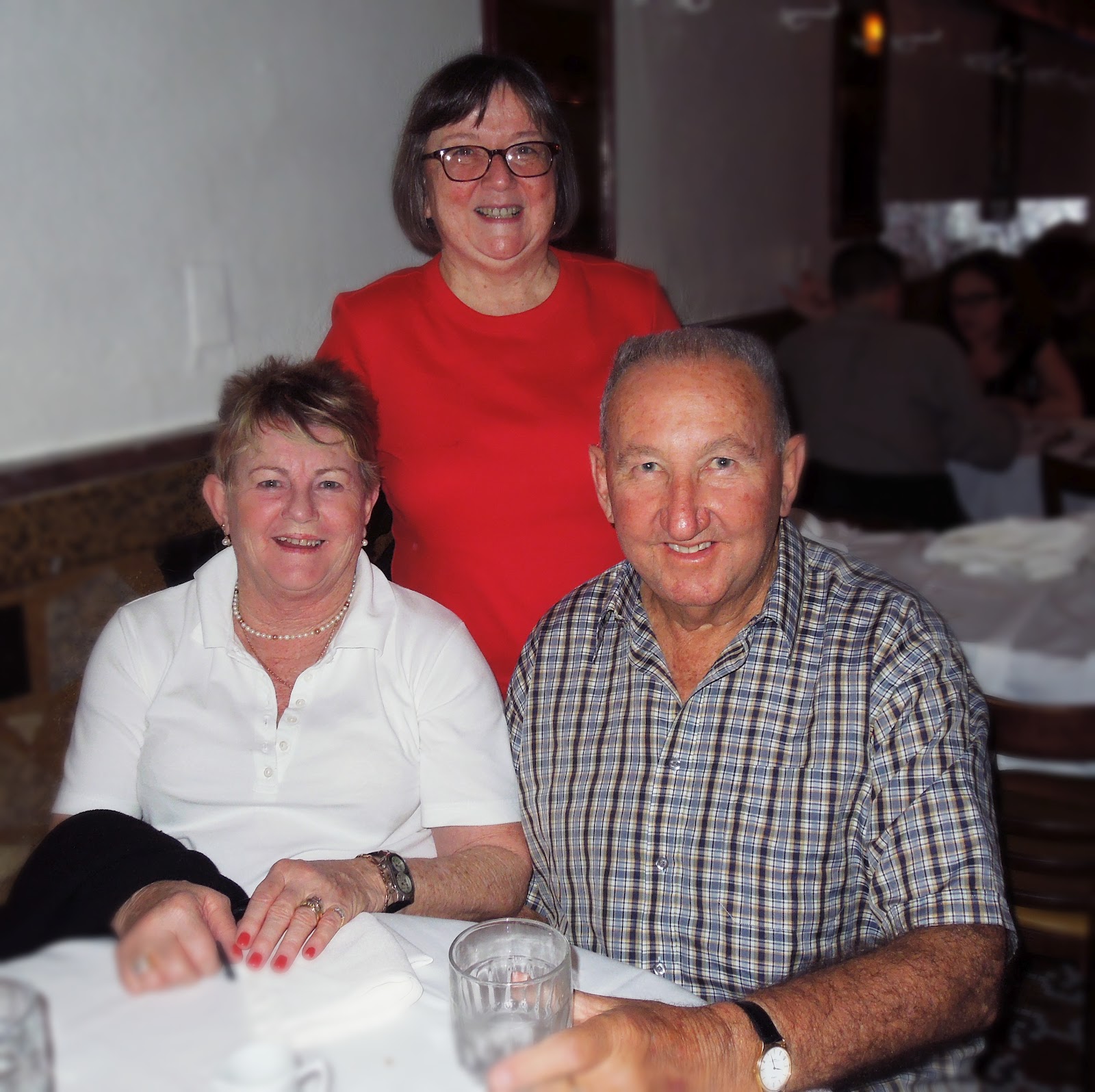 In this photo are (seated) Beverly & Tom Dillon from Bunbury, Western Australia. Tom is Joanne's first cousin. His father, John Dillon was originally from Dromerin, Listowel, Tom's mother was Catherine Nolan (originally from Coilbee, Listowel). John & Catherine emigrated to Western Australia roughly in the late 1930s. They were with Joanne at John's Italian Restaurant, East 12th Street, in Greenwich Village.
<<<<<<<
Fred Chute, master painter, did a lovely job of repainting at Altered Images on Church St. His work throughout the town has contributed hugely to the much commented on charming appearance of Listowel today.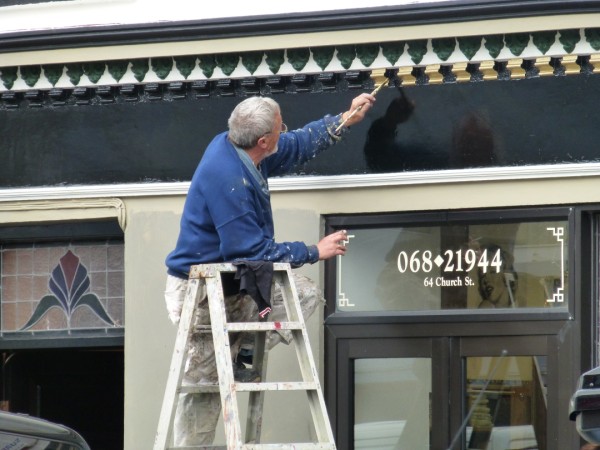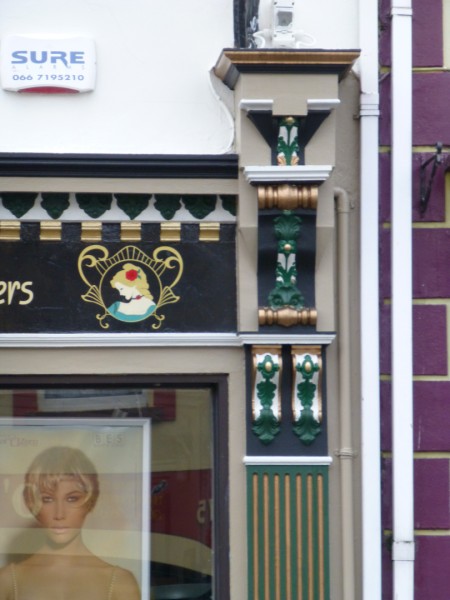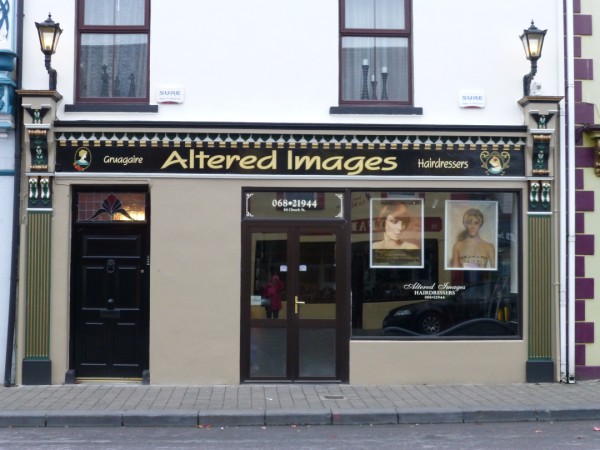 >>>>>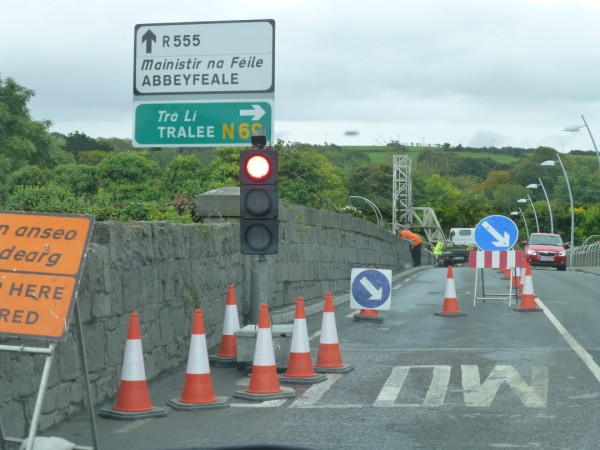 I took this at the bridge on Tuesday last. There appeared to be bit of reconstruction underway.
<<<<<<<
The cinema seems to be getting a bit of an overhaul too.


>>>>>>


James Kenny sent me this picture of Tadhg Kennelly dancing a jig on the platform in Listowel to celebrate Kerry's All Ireland win in 2009.