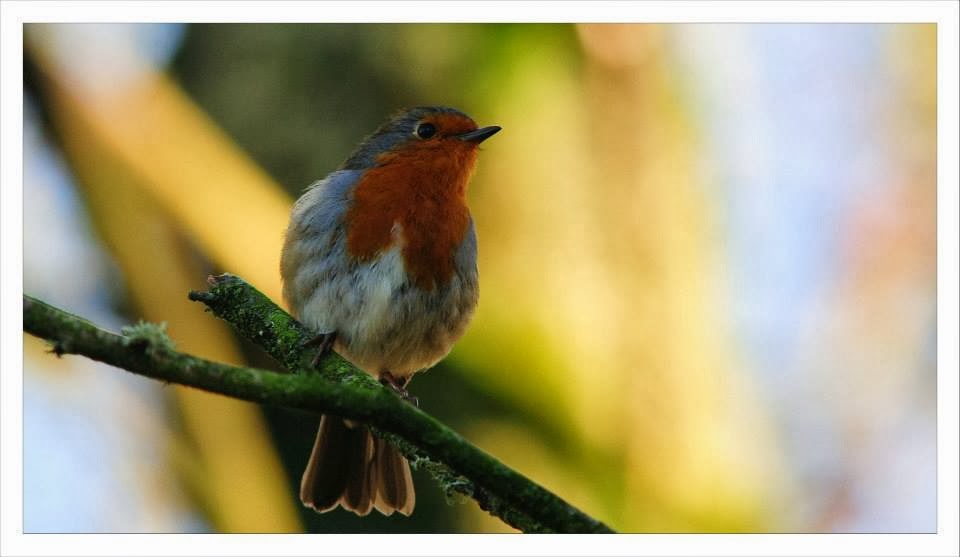 Winter Robin by Timothy John MacSweeney
<<<<<<
Elizabeth O'Carroll Chute wrote to me about this photo:
"Tim Kennellys father is man on left . Girl with sunglasses , Frankie Chute who lives in California .
Next to her girl with long hair could be Kennelly . Her parents had a very busy hardware store in small square next to present shoe shop . I believe the nun is Sr Austin , one of my favourites.
The man with the grey hair could be Mr Reagan but that's a long shot . And that is most definitely Norella with her mum . "
The funny thing is is that the one person we were both sure of was Norella and we are both wrong, for it is not the good lady at all but her younger brother. Apologies to Norella and to Eoin.
P.S. I think the woman on the far right with glasses is the late Mrs. Kirby of Convent St.
<<<<<<<<<<<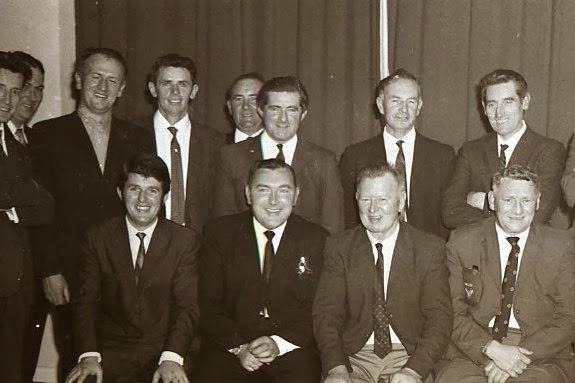 This is what Junior Griffin wrote to me about this old photo:
"Back row;
Can't make out the 1st side face but the 2nd is Sean O'Sullivan of Market St.;Andy Molyneaux, Listowel; Not sure of the next, then partly hidden, Bill O'Sullivan, Clounmacon, Murt Galvin, Killarney (County Board Treas;) Cormac O'Leary, Moyvane, then I feel Tadhg Prendeville, Castleisland, (County Board Treas.)
Front Row;
Dan Kiely Tarbert (possibly North Kerry Chairman at that time, Maybe 1969 or a bit later; Gerald McKenna, Ballyduff; Johnny Walsh, Ballylongford and possibly Jackie Lyne, Killarney"
<<<<<<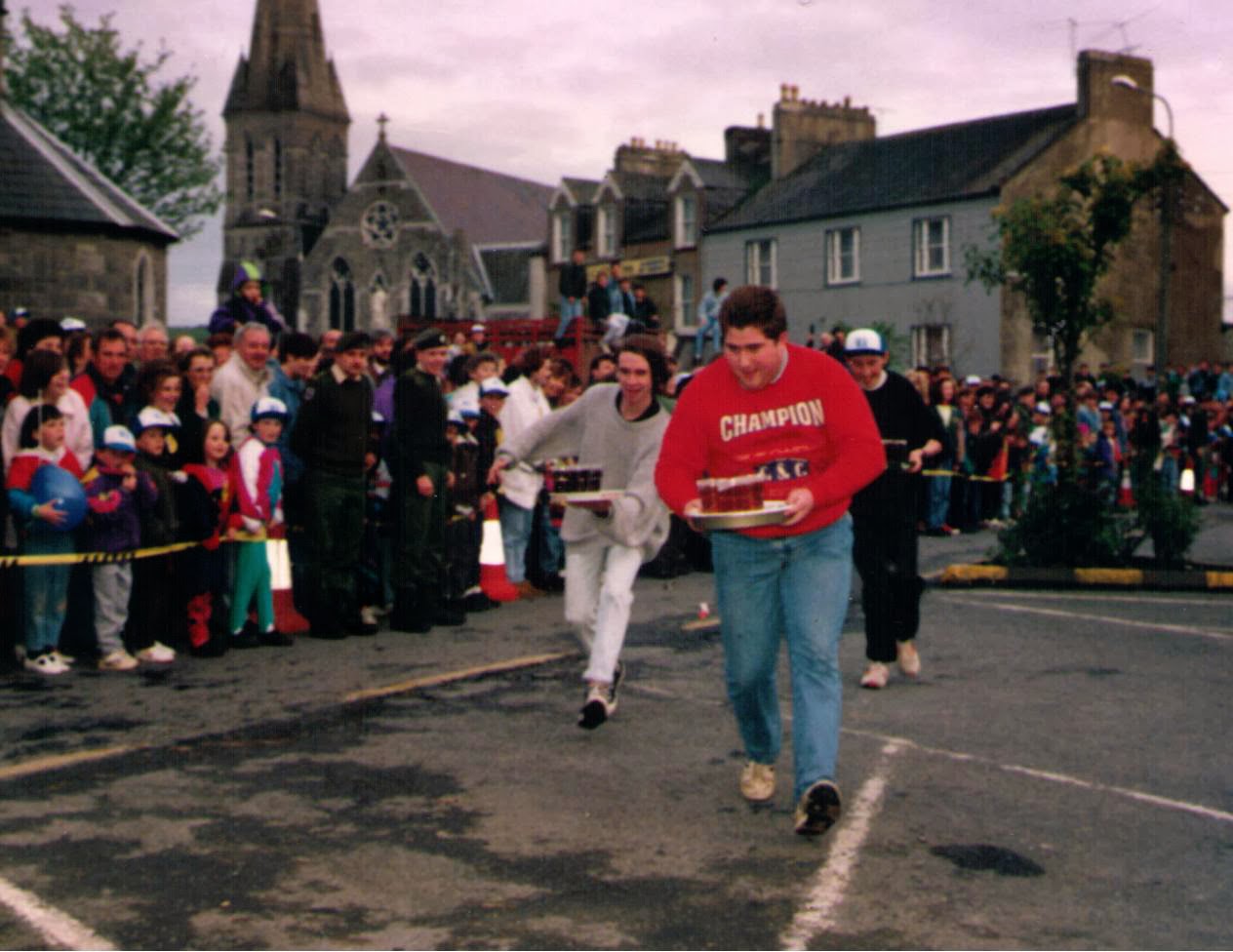 The year is 1992 and it's Christy Walshe winning the bartenders' race. Tom Fitzgerald found the old photo. He found this next one too. It's Joe O'Mahoney in another heat of the same race in 1992.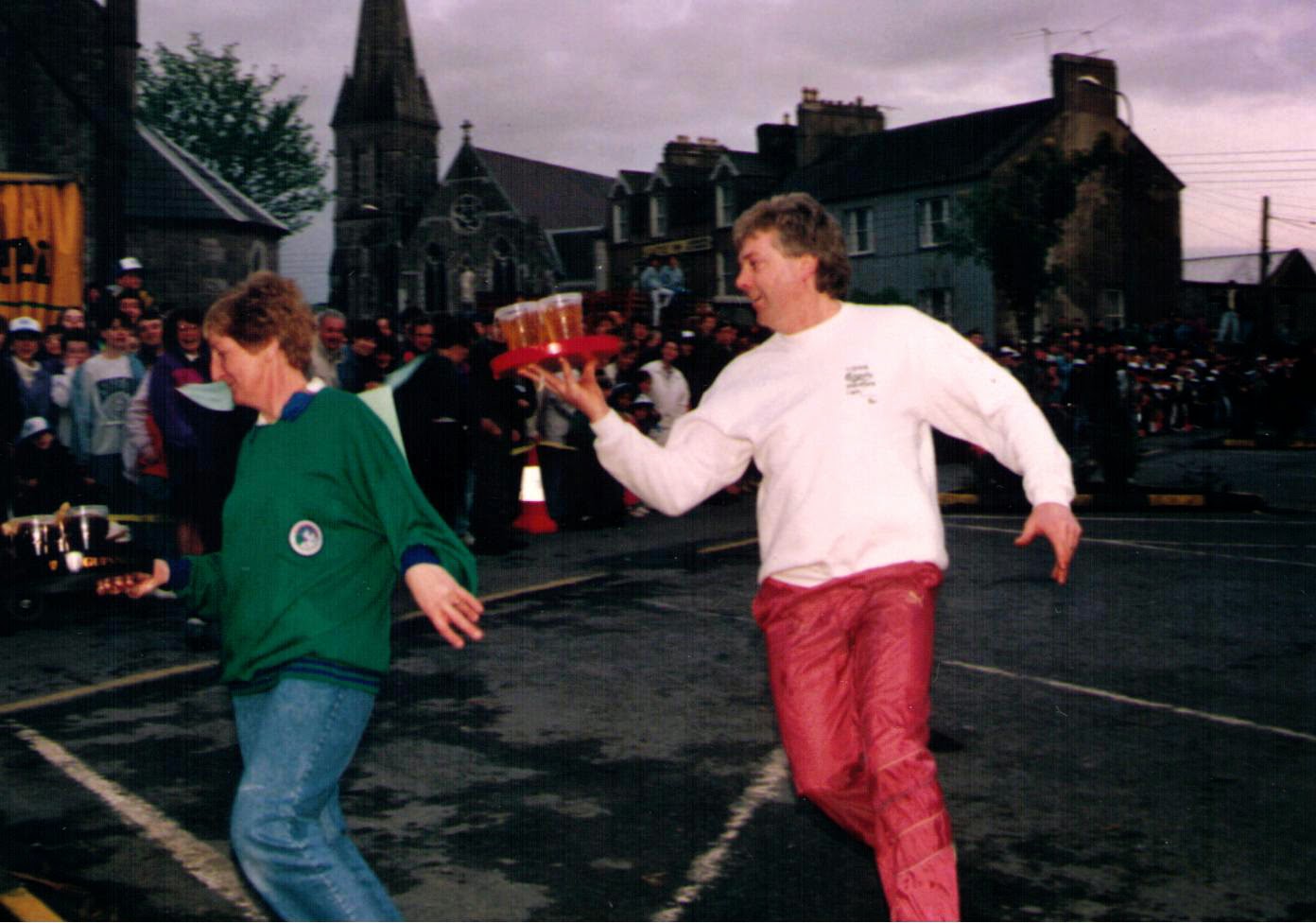 <<<<<<<
Turf cutting during the war


In Ireland, while war raged in Europe, turf was the main fuel and to meet the increased demand, men were recruited from all over the country and were housed in hostels and camps in Kildare. The work was very hard, living conditions were fairly spartan but there was good money to be made in a time of rationing and poverty.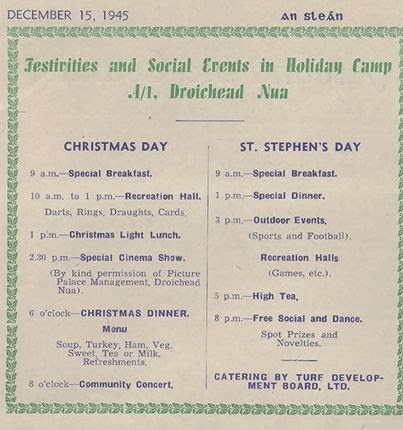 This is the bill of fare for the Christmas festivities in the Turf Development Board's hostel in Newbridge in 1945. Many of the men did not go home for Christmas as they would have worked on Dec. 24 and would be back to work again on the 27th. There were no women in the camps.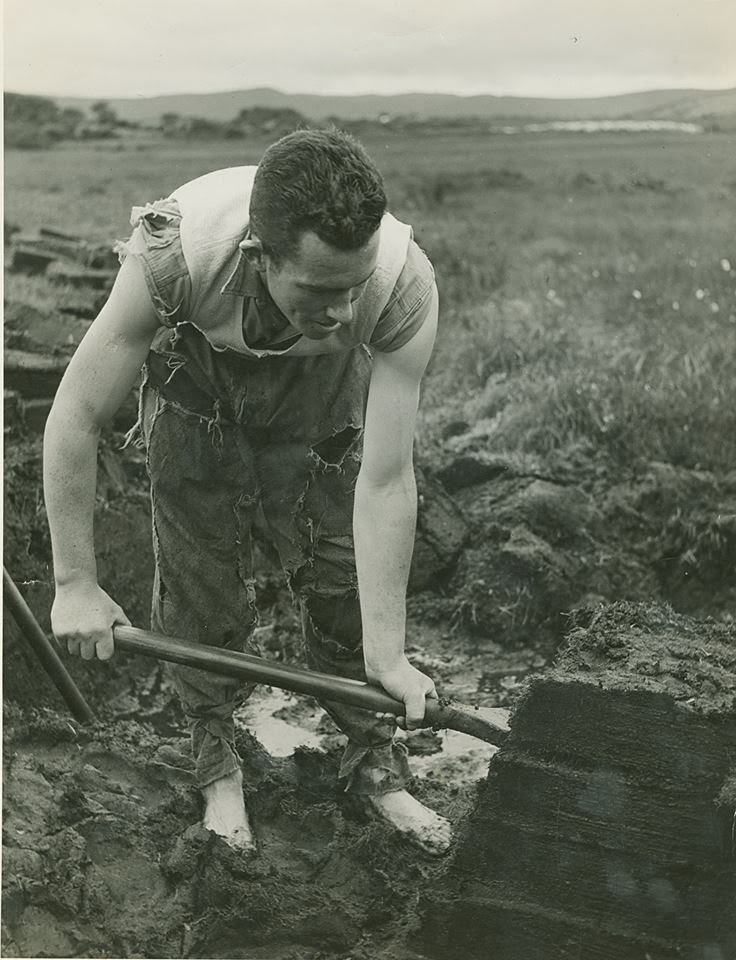 This shocking photo shows one of these men in ragged clothes cutting sod turf in his bare feet. Men were paid for the amount of turf they cut. There was no hourly rate.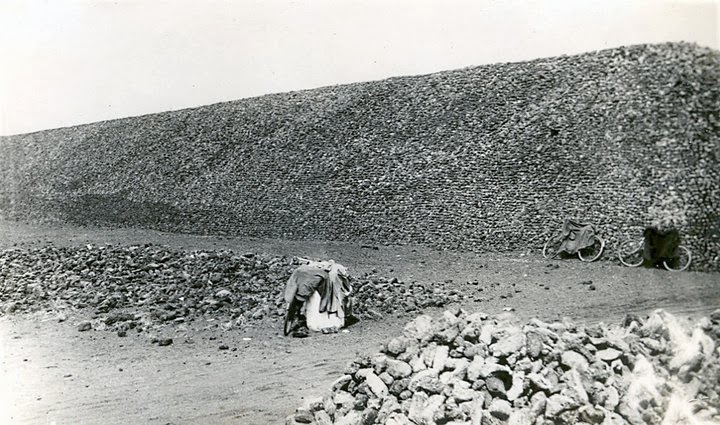 Bank of turf in Phoenix Park during WW2
(information from Bord na Mona Heartland)