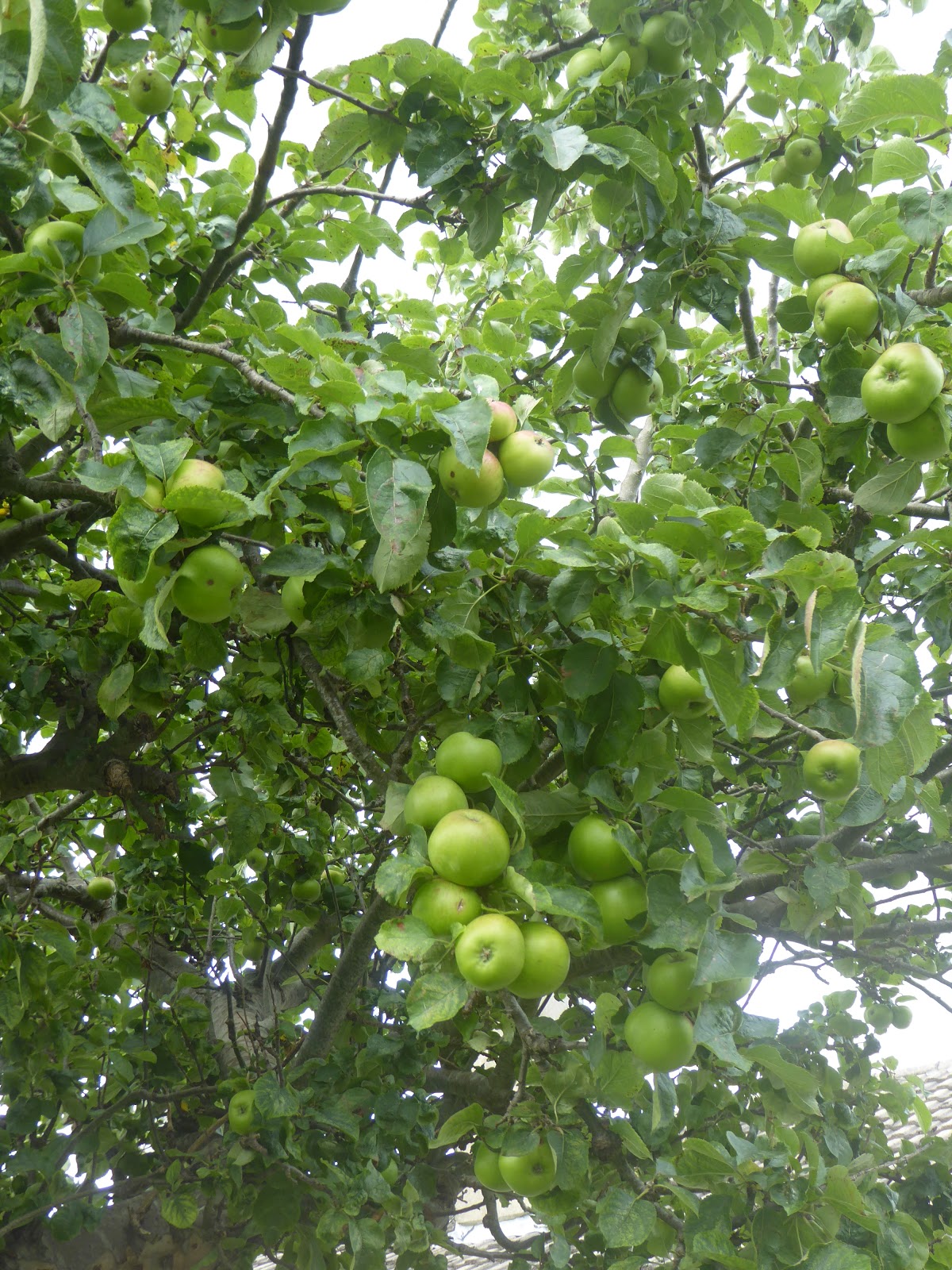 Ripening apples in early autumn 2017
<<<<<<<
A Visit to Foynes Flying Boat Museum
I've passed through Foynes lots of times and I've seen the museum but I never imagined that it was something that would interest me. In truth I didn't even know what a flying boat was. Then on the advice of a friend who had taken young people there, I decided to take my two young visitors to Foynes Flying Boat Museum. They and I loved it.
We learned so much about trans Atlantic aviation and a bit about the River Shannon and its importance. All this learning was done in a really fun and interactive way. We were lucky on the day we visited as the museum was quiet and the boys got lots of time on the interactive bits which they loved.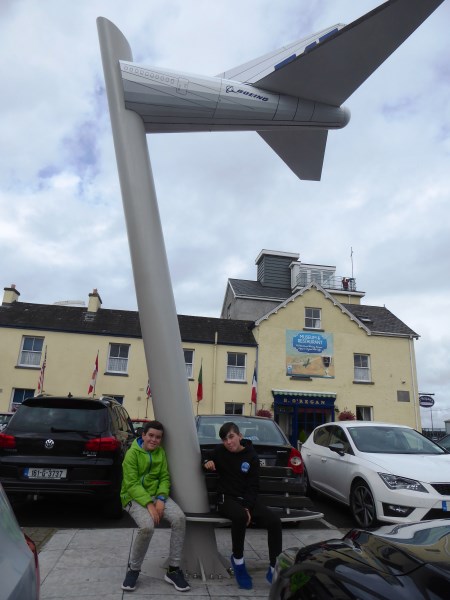 Foynes is a busy port with lots of sea traffic.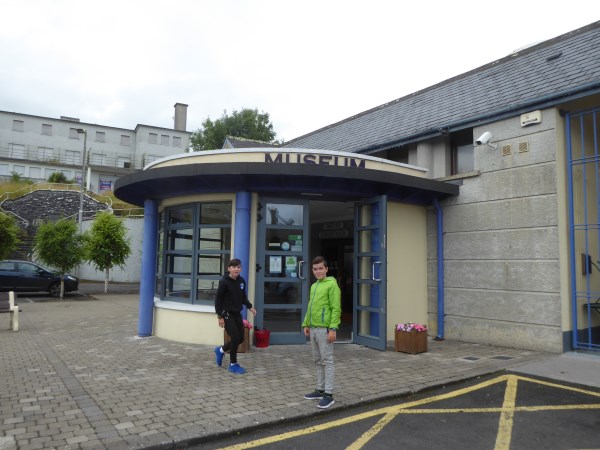 The boys were fascinated by the early communication devices.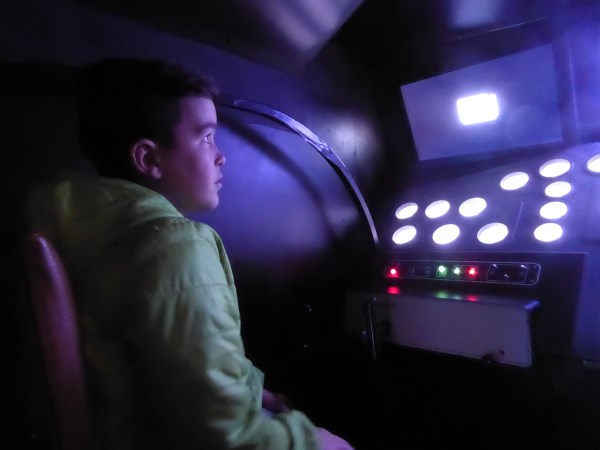 You get to sit in a cockpit and land a plane…virtually.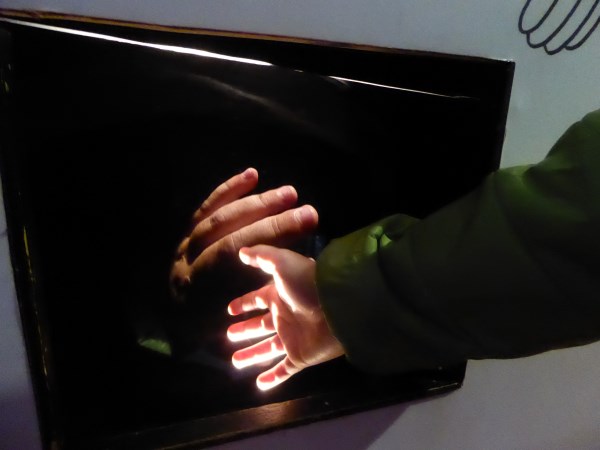 In a trick of mirrors you can even shake hands with the pilot.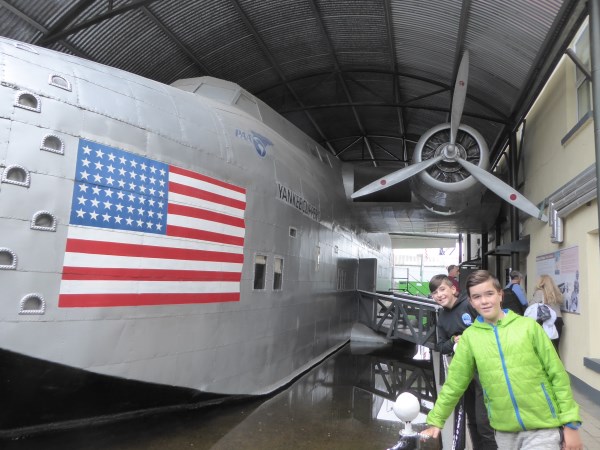 There is a replica of the flying boat which was very luxurious.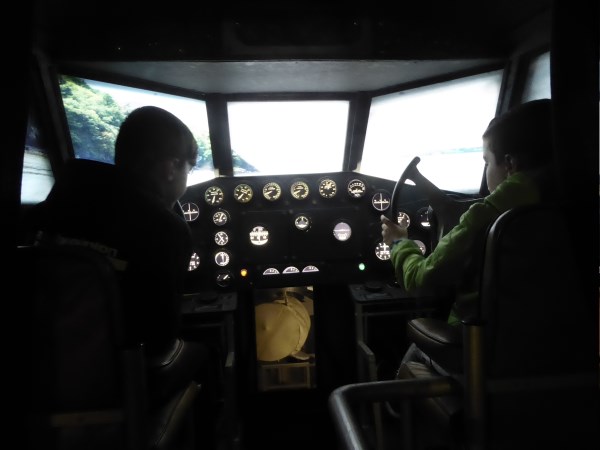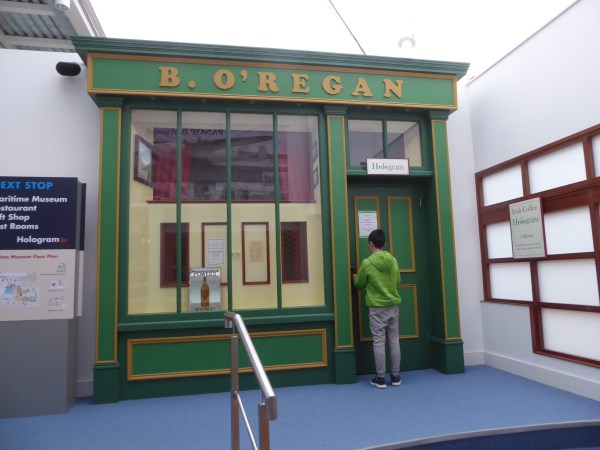 In the bar, using holograms, we got to see how the first Irish coffee was made.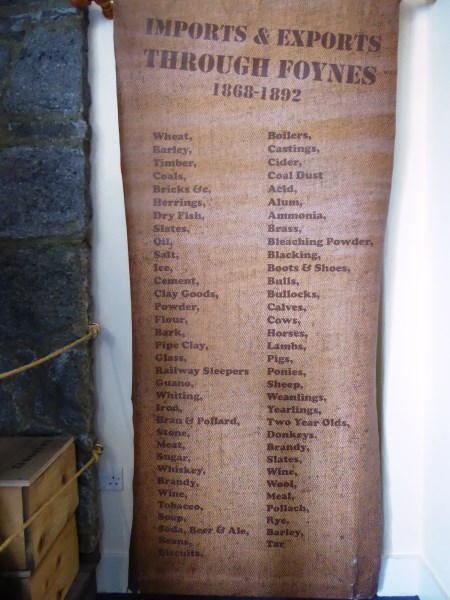 This is a long list of all the goods that passed through the port of Foynes in the 19th century.
There were lots of video snippets concentrating on delivering information in a lively and often hilarious way.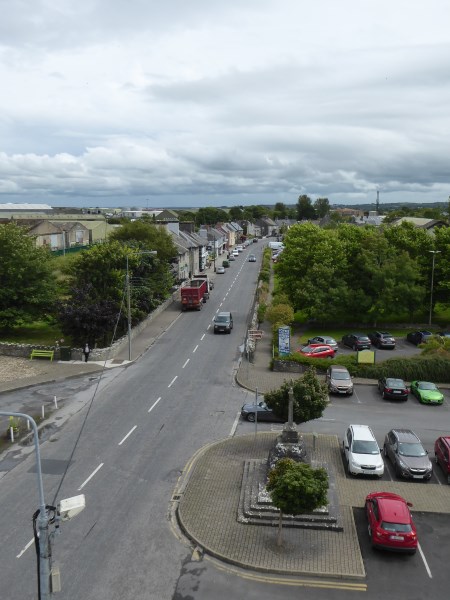 The museum is a tall building. When we got to the top we had a great view down over the town and out over the port. The boys loved the two telescopes and spent ages "spying" on people down below.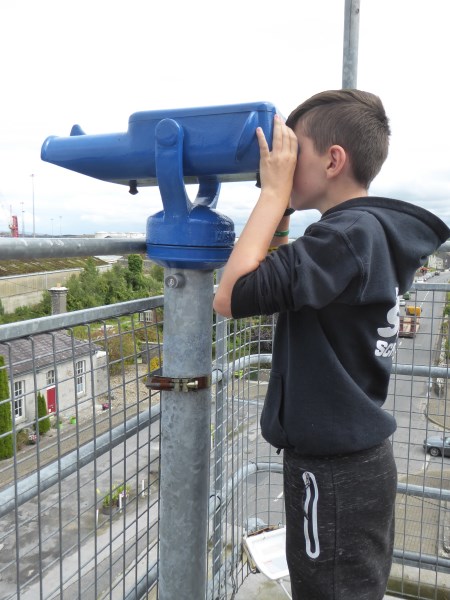 <<<<<
Help Needed
A blog follower would appreciate any enlightenment on this one.
I am seeking information on the meaning of the phrase, "By Herkins!"– an exclamation known and used in the past in the Castleisland area – and maybe in Listowel, too.
It was said in circumstances where "By Jove!" would be used by a certain class, and approximates to a what I often heard an old man in South Meath utter "Be the 'Crass' o' Christ!" or "Be the holy Saint Patrick!"
Or, as a nod to that wonderful West Cork-man, The Tailor Buckley:- 'By the mockstick of war! There is a deal of difference between the world as it was then and the world as it is today.'
As Gaeilge, there was an ancient phrase which runs as "Dar magairlí an diabhail!" – which was not a reference to orchids in the devil's garden…
<<<<<
The Origins of Football
( by Con Houlihan)
There was a kind of football in Ireland long before the coming of the GAA. It was especially strong in North Kerry. It was a primitive kind of game. The ball in use was mostly straw wrapped in leather. You couldn't kick it far and you couldn't kick with any accuracy. A man whose name is forgotten revolutionised football, not only in Ireland but all over the world. He was a Belfast veterinary surgeon who, one day, got tired of seeing his small boy trundling around on a tricycle with rubber tyres. It dawned on him that rubber could be filled with air and this discovery made most of our modern field games possible…..
(Readers of this blog will know that this inventor's name is not forgotten at all. It is John Boyd Dunlop.)
<<<<<<<


Hi Ho, hi ho it's back to school we go


Summer's over for another year. With heavy heart we grandparents wave our children off for another year at the chalkface.
My lovely boys, Sean and Killian have to leave Helios behind as they head back to Scoil Barra.
Aisling, Cora and Róisín are back in Gaelscoil Uí Riordáin .
Meanwhile in Tralee, Tadhg and Caoimhe, twin grandchildren of Vincent, Kathleen and Anthony head out to school on their first day. Their brother Jack is between them in the photo. He is starting 6th class.