Where they Lived and Where they Lie Tour of Listowel 2017 (continued)
It is Listowel Writers Week 2017 and we are on our Friday walking tour of the town with Vincent Carmody. The theme of the walk is Listowel and its people. Carrying on from yesterday, we are now in The Small Square or more correctly Main Street.
Here at the statue that stands to her father, John B. Keane, Joanna O'Flynn read his poem to his father.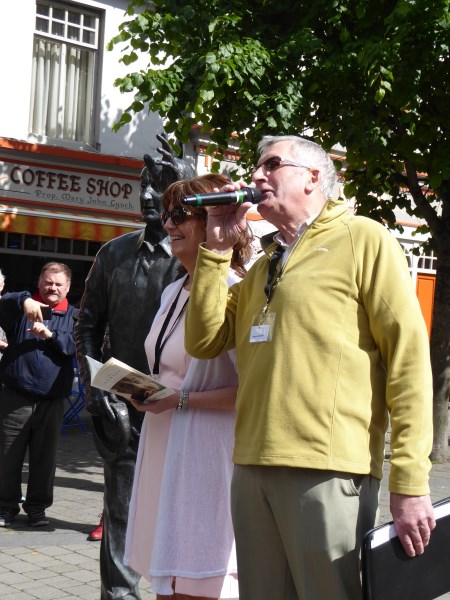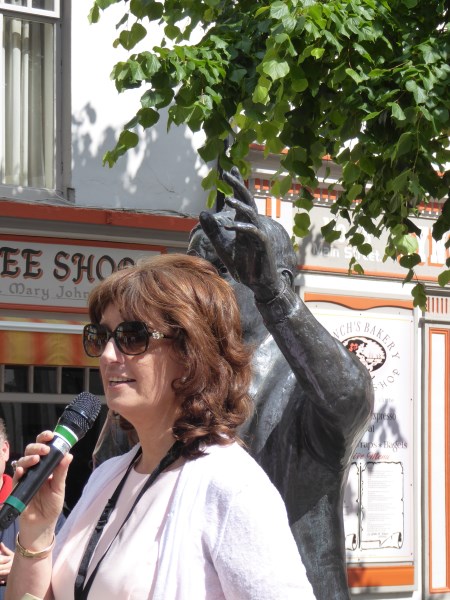 We wandered on to Tae Lane and the premises which was once the restaurant of Sandy Fitzgerald. Here we had poems from John Fitzgerald and Dick Carmody.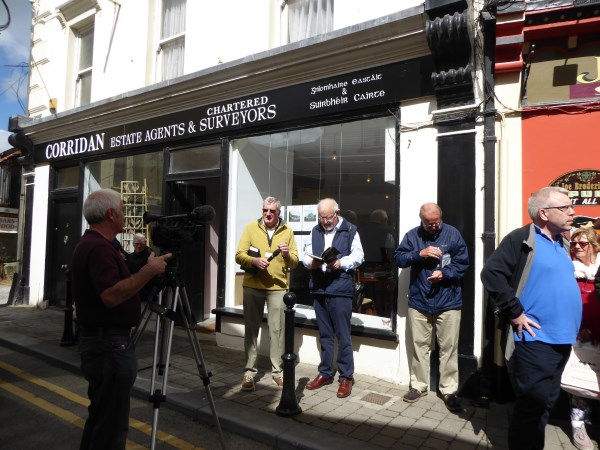 Next stop was the entrance to the old mart. Joe Stack read Bryan MacMahon's account of how he ensured that the bag of spuds he would buy in the market would be the best on offer.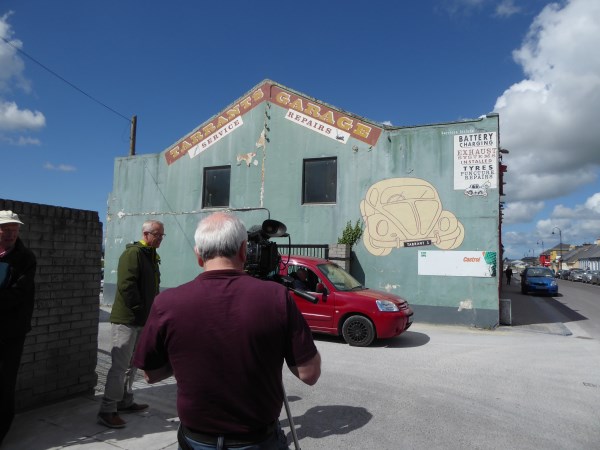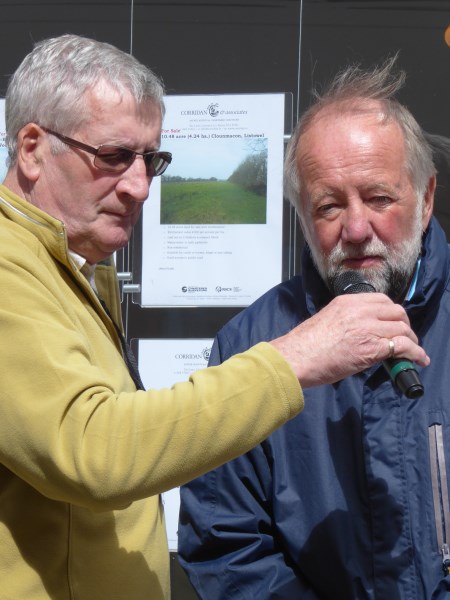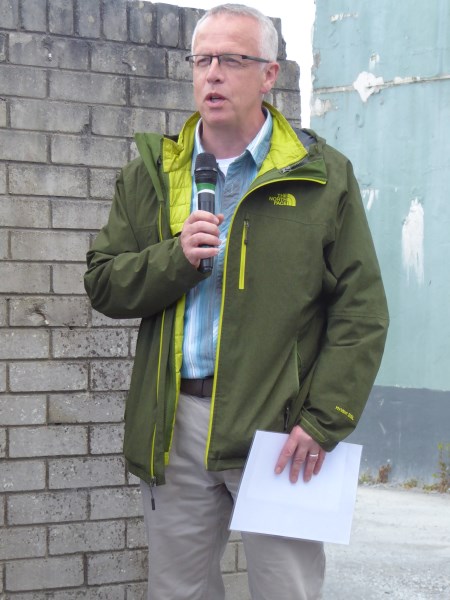 Joe Stack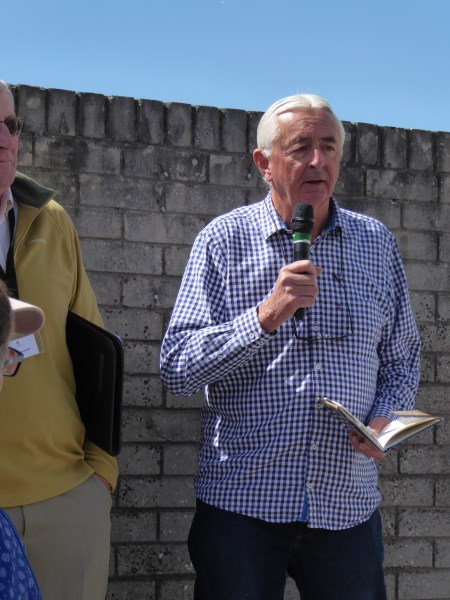 Paddy Fitzgibbon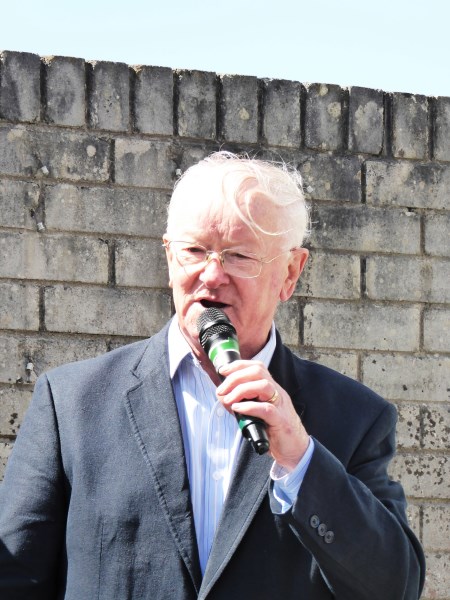 Thomas Ashe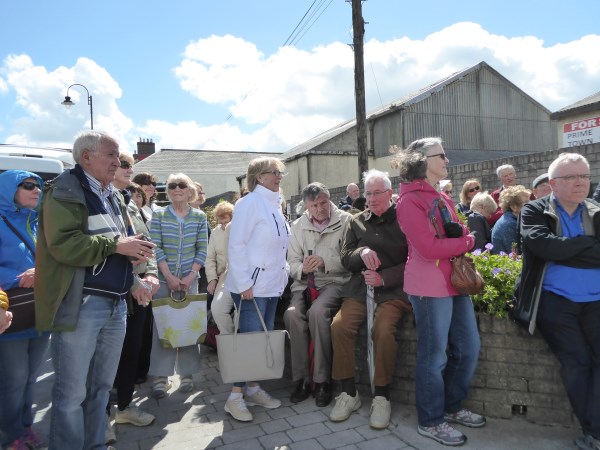 A small section of the attentive and appreciative audience.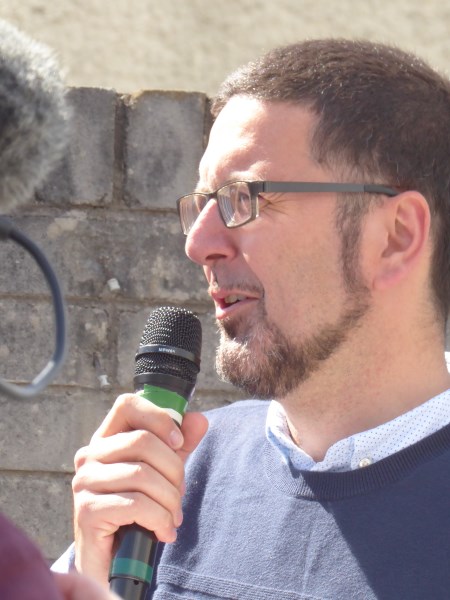 John MacAulliffe read his own poem about a sad weekend after the Harvest Racing Festival.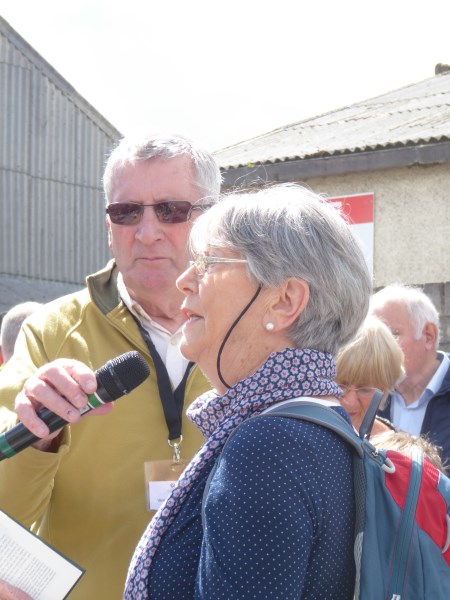 Kay Caball deputised for John Pierse and reminded us of a time when it wasn't all fun and games. She read from John's scholarly account of The Great Famine in his book, Teampall Bán.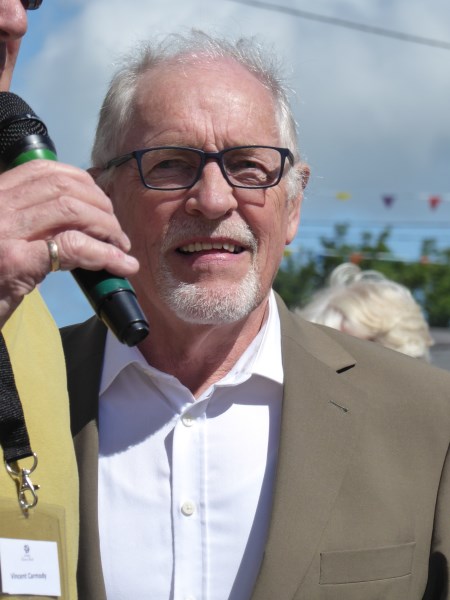 On to William Street and Tony Behan read a poem called The Printer's on the Tack which Bryan MacMahon wrote about his friend, Bob Cuthbertson who was living through a period of sobriety.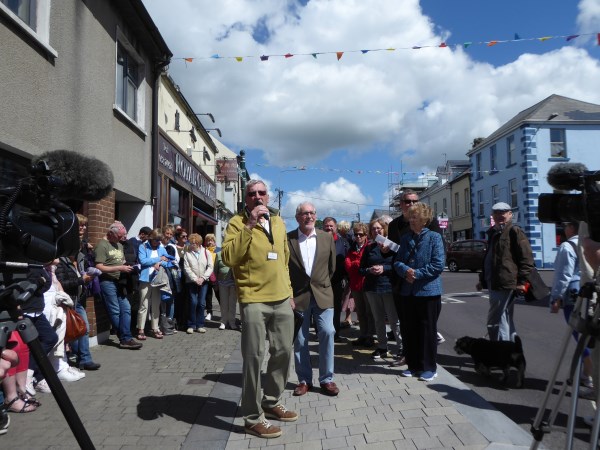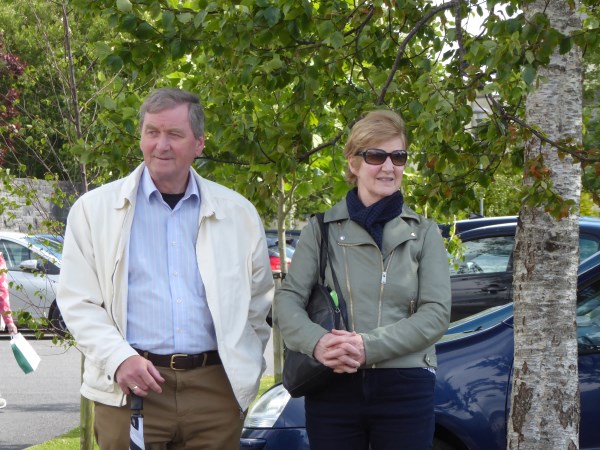 Another Bryan MacMahon came from Ballyheigue to follow the tour.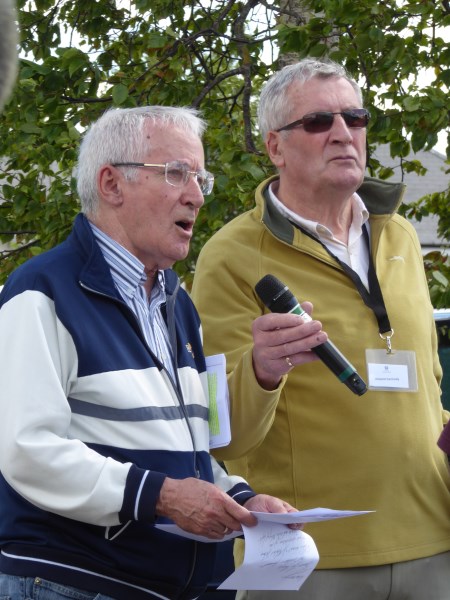 Eamon Ó Murchú celebrated Tim Enright, a little known Listowel classical scholar and translator.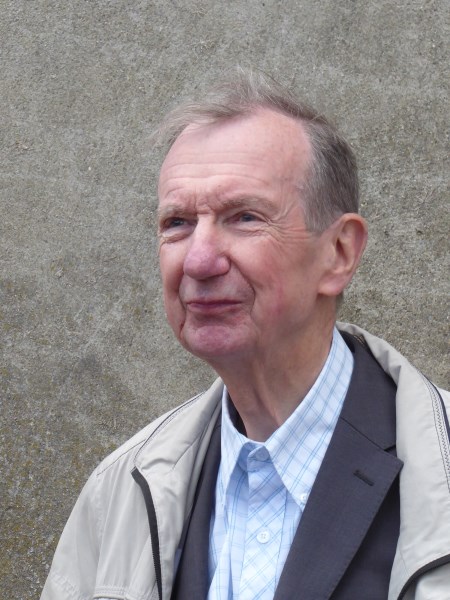 Paddy Glavin read one of his own poems.
Knockanure Local recorded some of the bits I missed HERE
<<<<<<<
An Appeal
I missed a great evening in Duagh as Fr. Pat Moore's birthday was celebrated. Would anyone have a recording of the tributes or the choir to share with people who, like me, would love to have been there but couldn't.