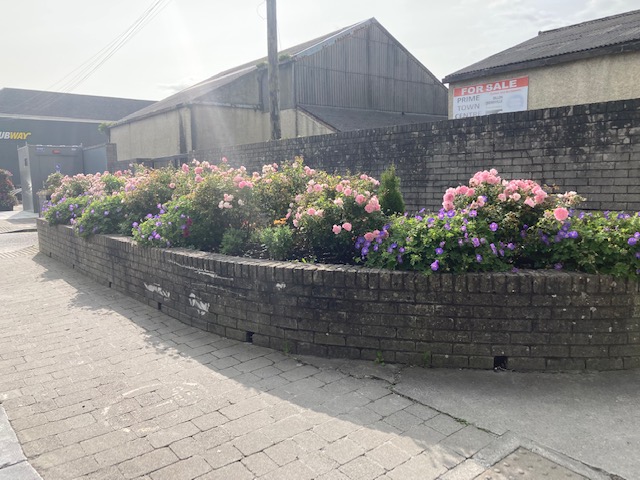 Raised bed on Market Street in August 2023
<<<<<<<<<
Our New Public Convenience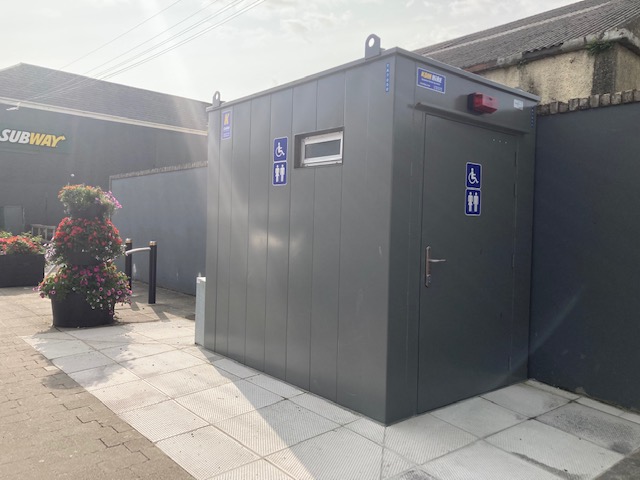 Our new public toilet is less conspicuous than the old one and less costly. It is also more user friendly. It is in the same location as the old one.
<<<<<<<<<<
Jet OCarroll's of William St. or Pearse Street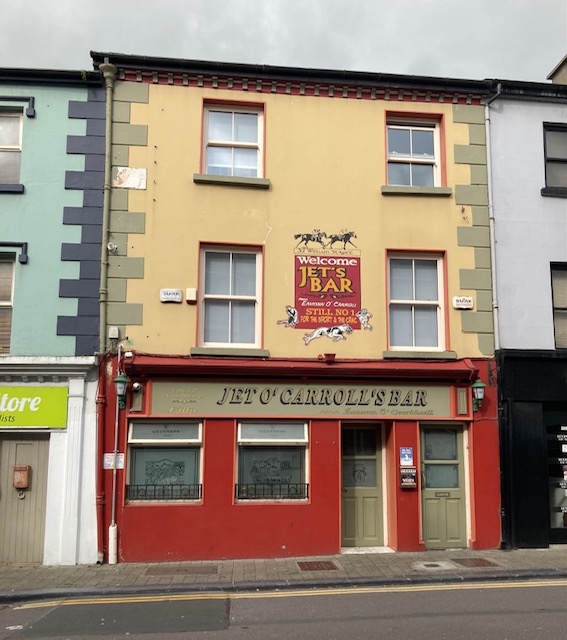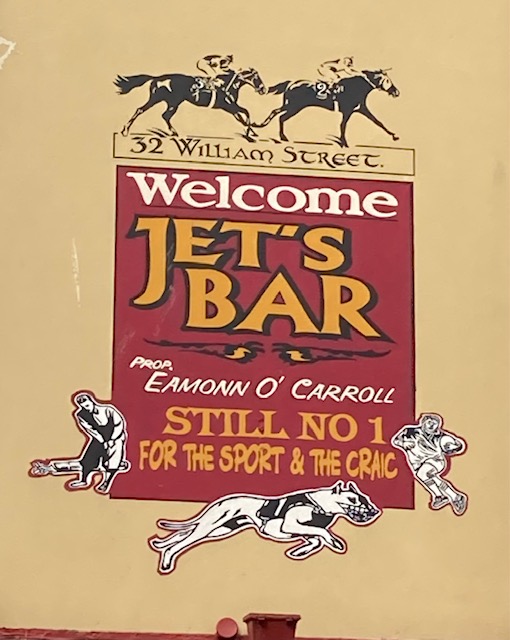 This popular bar is located at 32 William Street.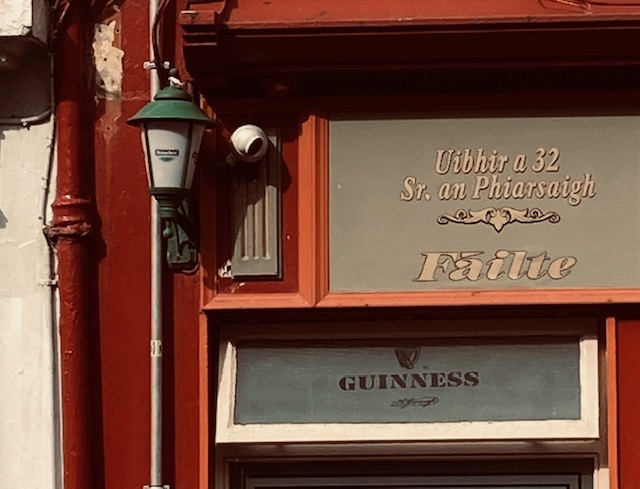 Or Uimhir 32, Sráid an Phiarsaigh. It is one of the quirks of Listowel that the street names in English hark back to times before independence. The same streets have Irish names that honour the signatories of the declaration of Independence.
<<<<<<<<<<
A Poem for late August 2023
Leaving (July 1st, 1966)
by John McGrath
Seventeen, no fear, no hesitation
A young boy smiles and wipes away his tears
July morning, Ballyhaunis station
His mother cries and curses emigration
That takes away her boy of tender years
Seventeen, no fear, no hesitation
Young mind filled with hope and expectation
The rhythm of the rails is all he hears
July morning, Ballyhaunis Station
Boarding school a feeble preparation
For Sixties' Manchester, a web of snares
Seventeen, no fear, no hesitation
Climbs on board his future with elation
Anticipation ringing in his ears
July morning, Ballyhaunis Station
His farewell kiss a meagre consolation
She turns away as through the glass he peers
Seventeen, no fear, no hesitation
July morning, Ballyhaunis station
<<<<<<<<<
An August Visitor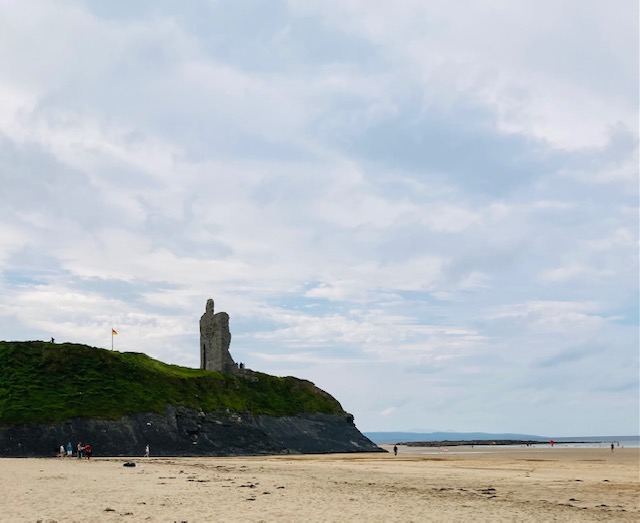 Carine loves Ballybunion.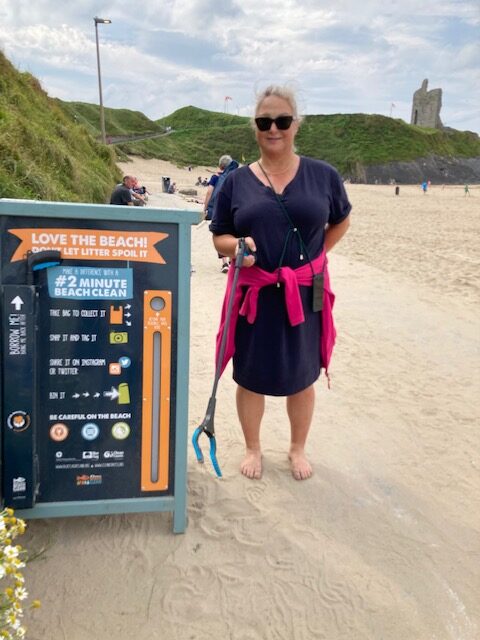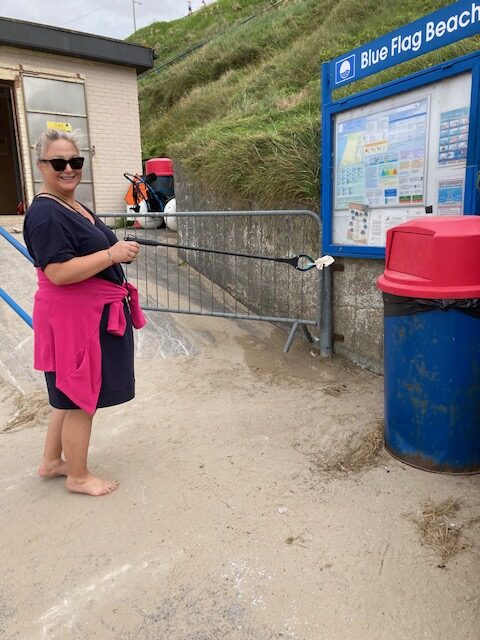 She was impressed by this litter picking initiative.
<<<<<<<<<<<
Can you help a Listowel Emigrant?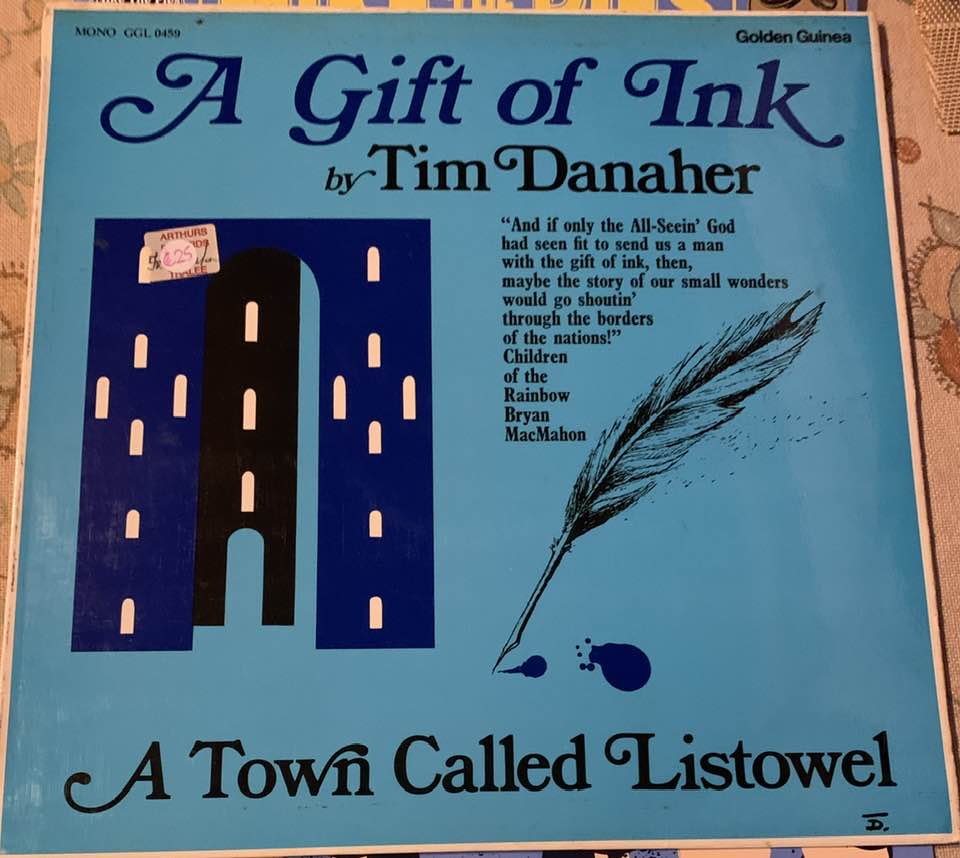 I would love to get a copy of A Gift of Ink. I vividly remember listening to Eamon Keane's magical voice the night it first broadcast. I am a neurologist in Newport Beach California but born and raised in Cahirdown, a mile outside the town. My 14 brothers and sisters lived in the Soldiers Cottages ,a gift of the British government to its WW1 veterans. My brother Louis was in love with his town and was immersed in every aspect of Listowel life. He died too soon but he died in the place closest to his heart.
I wait for your blog every week. It makes me feel connected to the past and to family. Please let me know how to access or purchase A Gift of Ink. I will be very grateful
Dr Philip O'Carroll
(A Gift of Ink is no longer available to buy but maybe someone who has a vinyl copy could copy it to cd for Philip.)
<<<<<<<<<<
A Fact
Bedouin feasts, celebrating weddings or other significant life events may include roast camel.
Whole roast camel is a delicacy in Dubai restaurants. A good sized camel can feed 80 to 100 people.
Whole camel stuffed with a sheep's carcass, which is stuffed with chickens, which are stuffed with fish which are stuffed with eggs is not a thing.
This is a myth.
<<<<<<<<<<