Jumbo's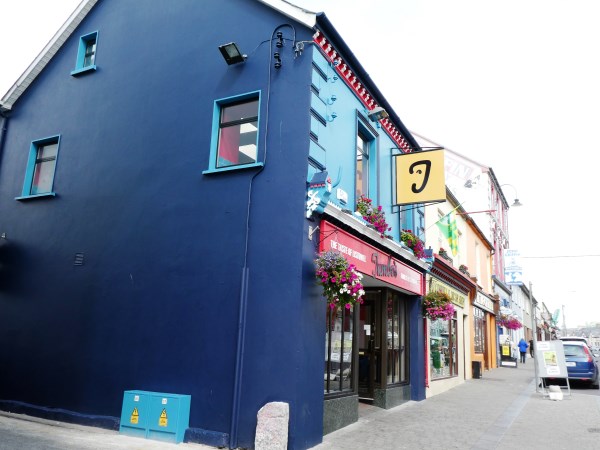 Jumbo's of William Street looks lovely with its new paint job and its new sign.
<<<<<<<<<



Serendipity
Serendipity is making a good discovery by accident. This is what happened to my niece recently when she was on an Aer lingus flight to the US.
Christine was scrolling through the onboard entertainment on her seatback screen when this popped up.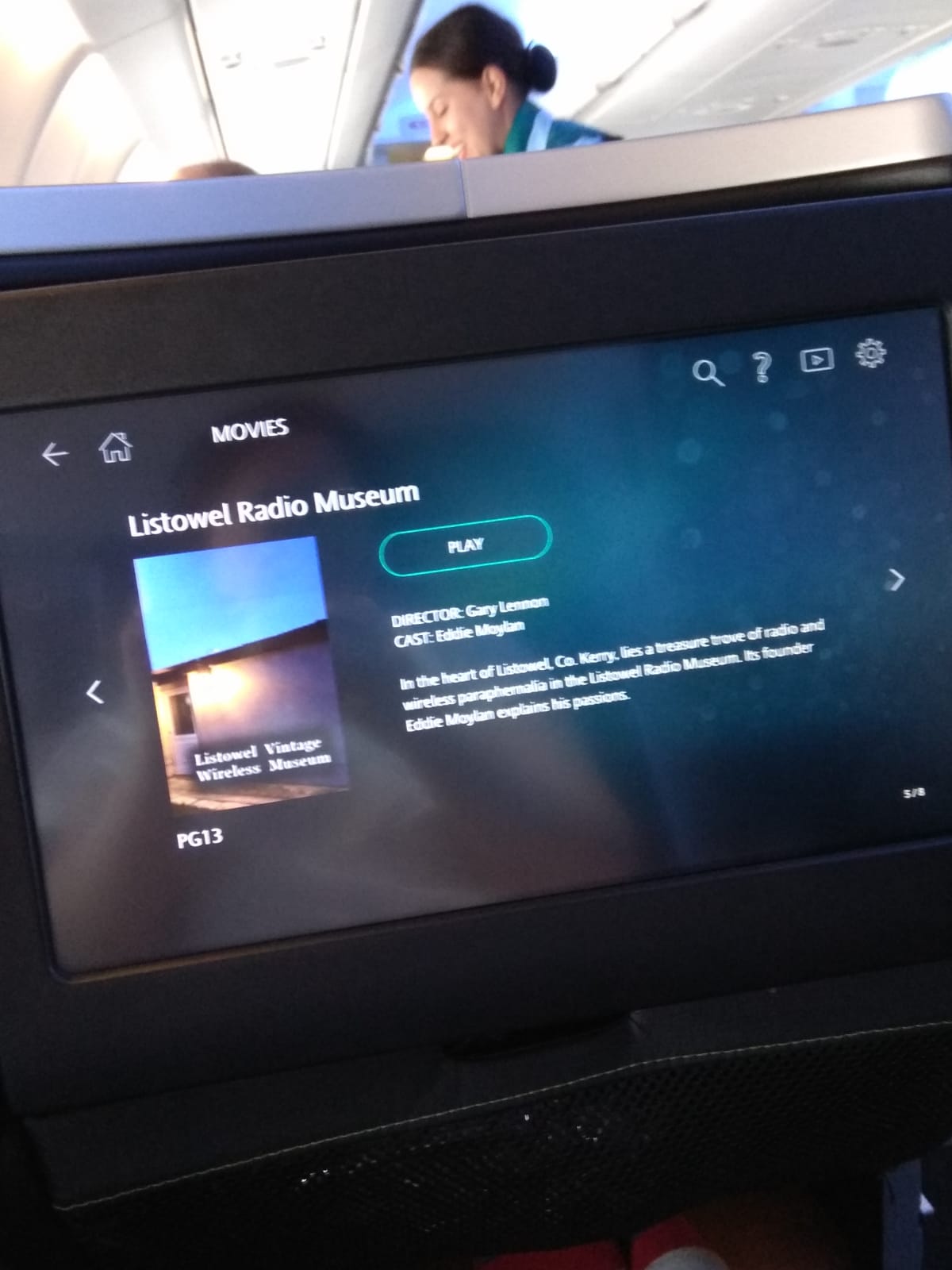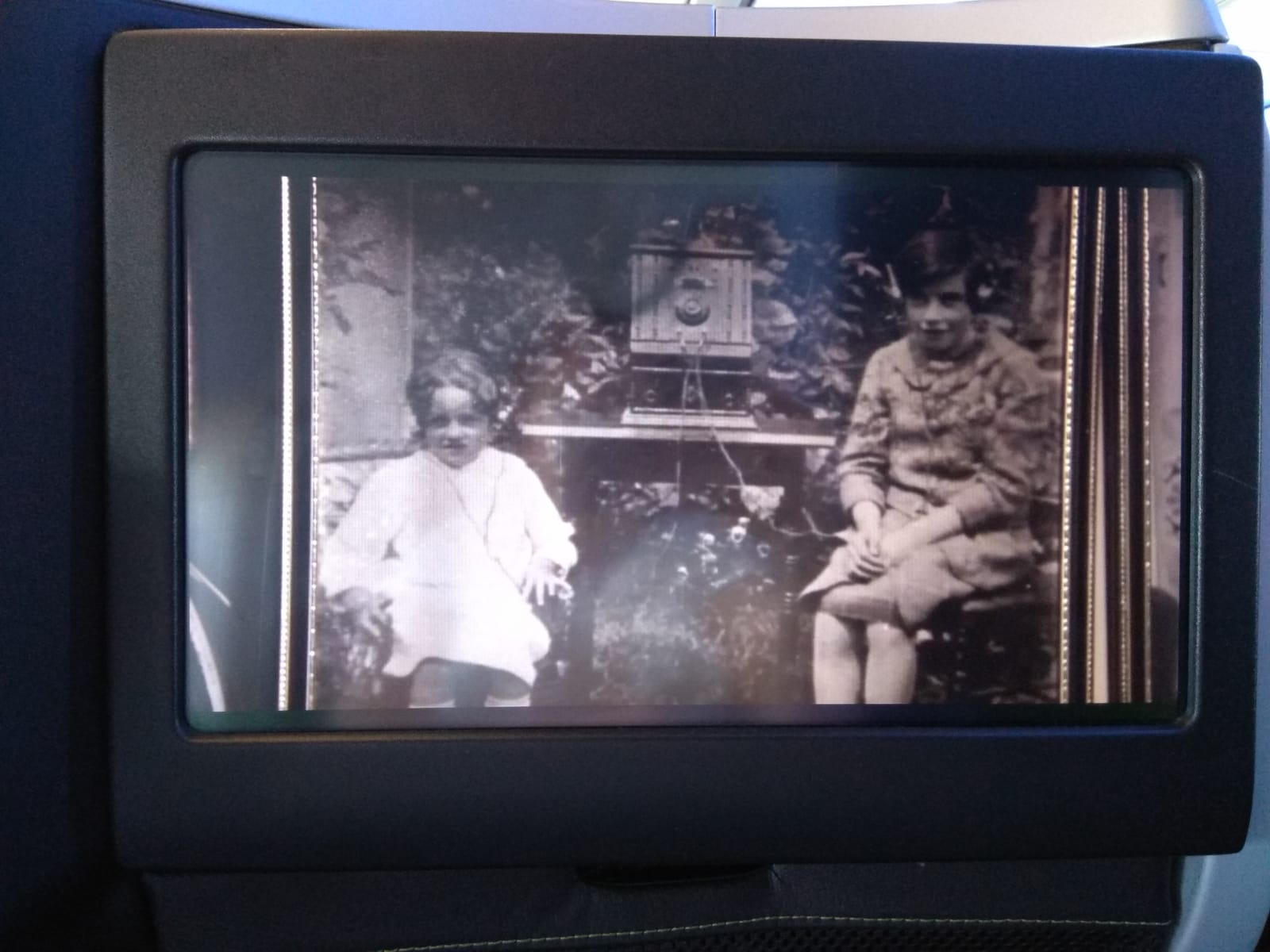 There before her eyes, thousands of mile from home, high among the clouds, she beheld a photograph of her late grandmother, my mother, Kathleen Ahern.
It would appear that a man who made a film about Listowel Radio Museum uploaded it to Vimeo and now it is widely available in lots of places including Aer Lingus planes to America.
The photo of my mother and her first cousin, Jo O'Riordan was taken in 1927 by Jo's dad at their home in Summerville South in Cork. I donated the photo to the Wireless Museum as photos of radios from back then are rare. Not many people had radios as 2RN, now Rte, had only started broadcasting in Cork and not too many people had cameras either. So a man who took a photo of his radio was definitely a rarity. Such a man was my great uncle, the late Eugene O'Riordan.
<<<<<<<<
Rare Kennedy Photographs
These photographs of Joseph Kennedy in Ireland have turned up recently. They are now in the JFK Archive.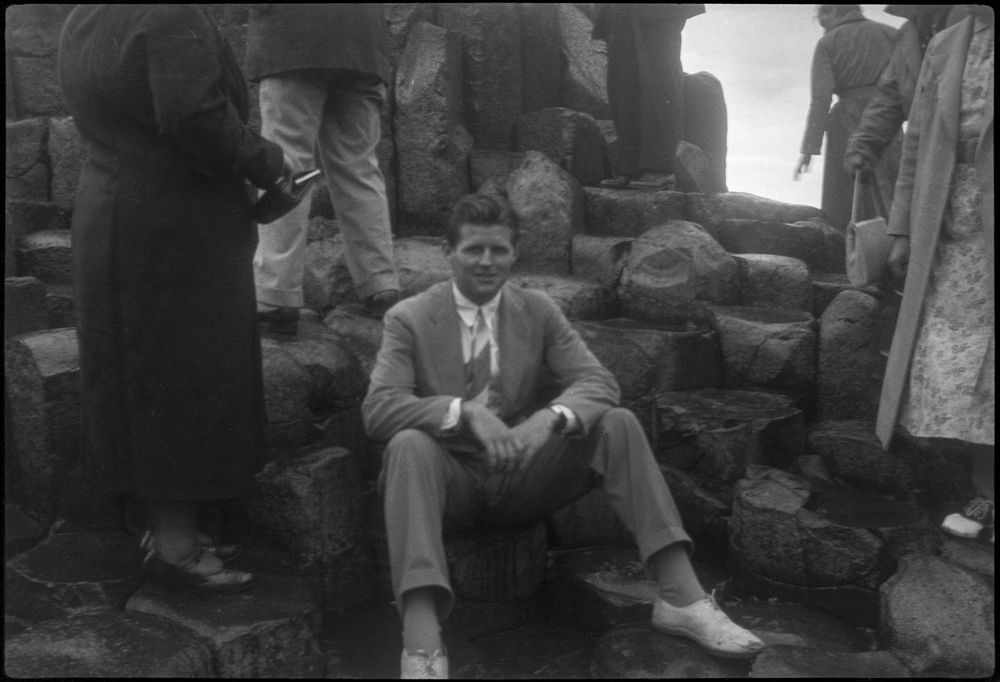 Joseph Kennedy at the Giants Causeway
Joseph Kennedy in Killarney
Kennedy children on horseback in The Gap of Dunloe
<<<<<<<
Do you Remember the Mantilla?
(Photo and text from The National Treasures Facebook page)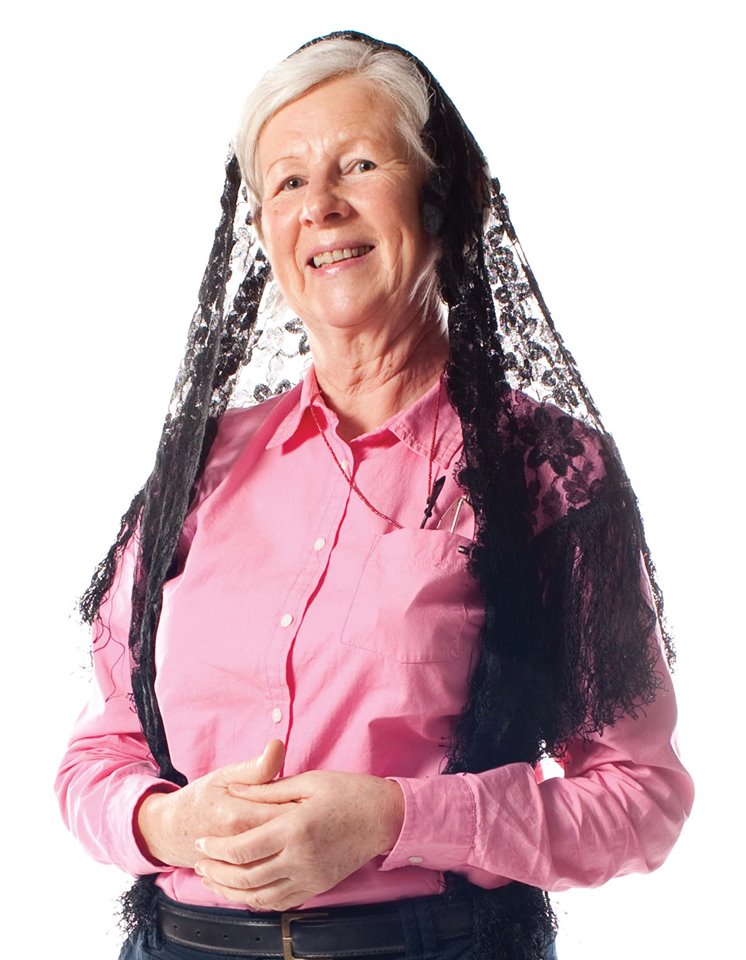 "Mantilla. This is my mantilla headscarf that I wore to church when I was young. The tradition at the time was that all women had to cover their heads going to mass. When I wore it, I thought I was very grown up. It was a very beautiful object and I thought I was very mature, just like the older ladies. I remember my aunt in particular, Noreen Ennis, having a nice mantilla with some very fine lace work. In a way, the mantilla was a way to express yourself in that there were degrees of sophistication in the headscarves and mantillas that women wore. I didn't really understand why I was wearing it and, much like everyone else, I wouldn't have understood what was said during the mass as it was in Latin, but we just accepted it for what it was. After the Second Vatican Council (Pope John XXIII), young women no longer had to cover their heads anymore. Priests could say mass in the vernacular as well, and the laity could be more involved. Despite being relegated to the bottom of the drawer, I've kept my mantilla for over 50 years."
Thanks to Mary Ennis
<<<<<<<
Pipelaying in Knockanure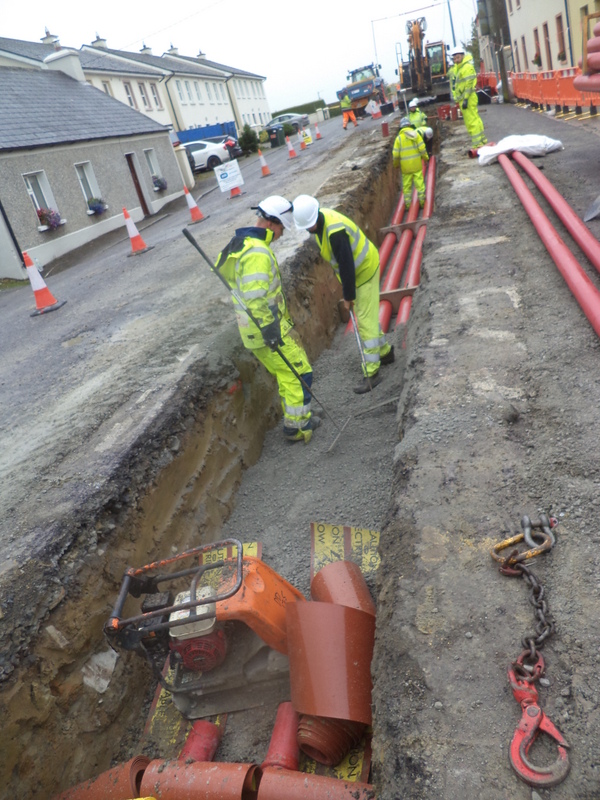 <<<<<<<<


All Ireland Champions 2019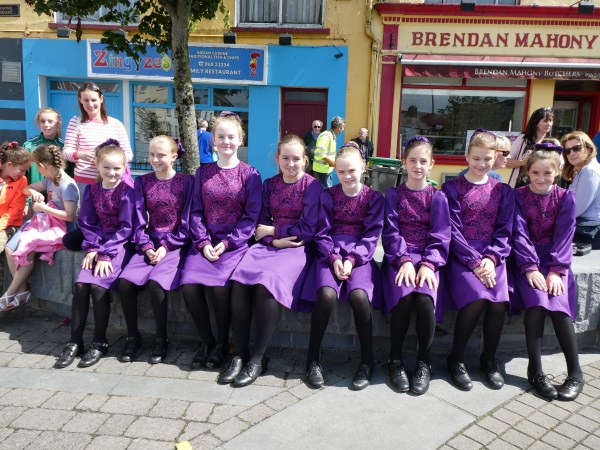 Thy danced for us in The Square on the day of the Entente Florale judging .
Last week they danced for the judges at Fleadh Cheoil na hEireann 2019 in Drgheda and they won.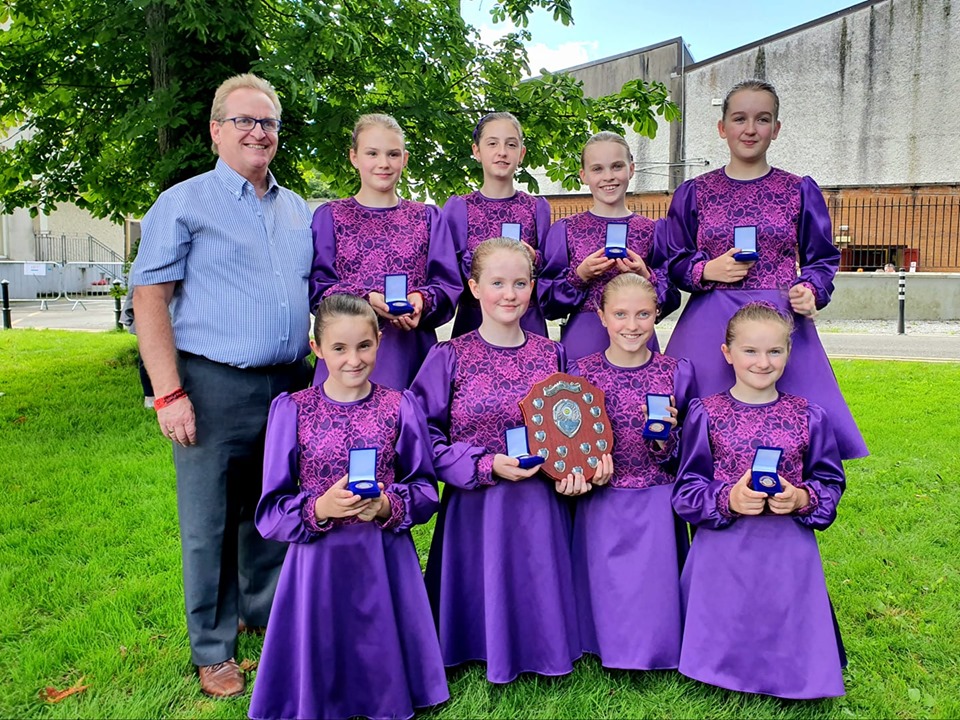 Ballydonoghue Under 12 set dancers with their very proud teacher, John Stack.