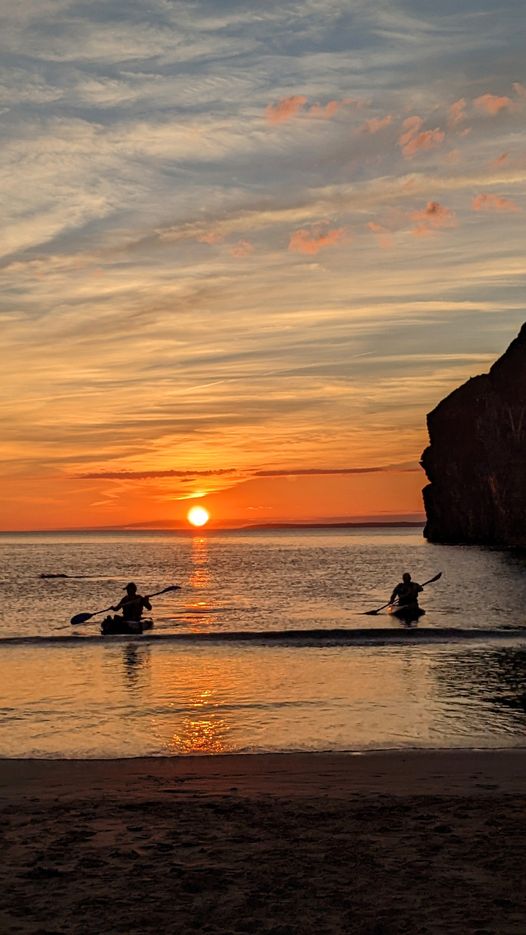 <<<<<<<<<<<
Beautiful Illuminated Picture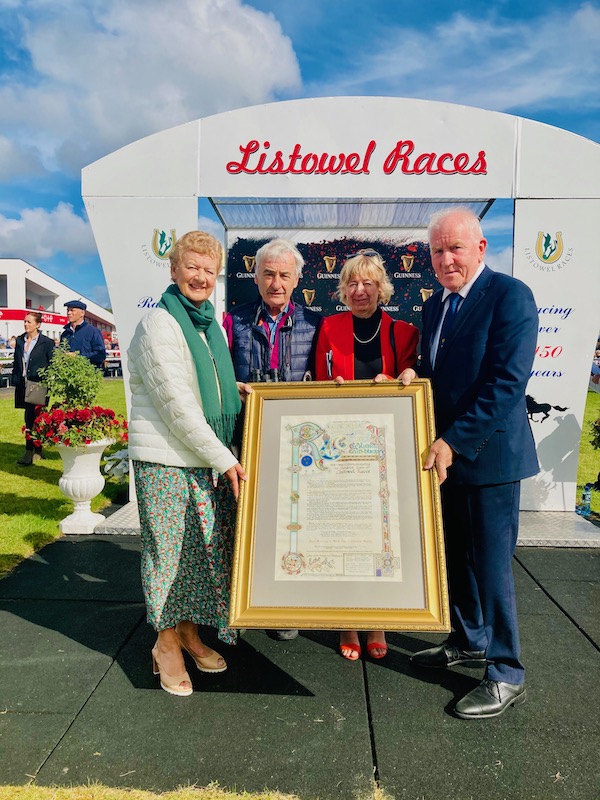 Michael O'Connor and Bryan MacMahon celebrated 100 years of Listowel Races in a beautiful work which was handed over to Kerry Writers' Museum during Listowel Races 2022.
The piece has now begun the next stage of its journey. Stephen Rynne collected it from the museum and it is now on its way to a paper conservator who will do whatever preservation work is necessary before the museum prepares it for display.
Stephen took these photographs to give us an idea of how stunningly beautiful this is. Combining the work of two of Listowel's greatest artists, I venture to say that it is Listowel's and maybe even the Ireland's greatest modern treasure.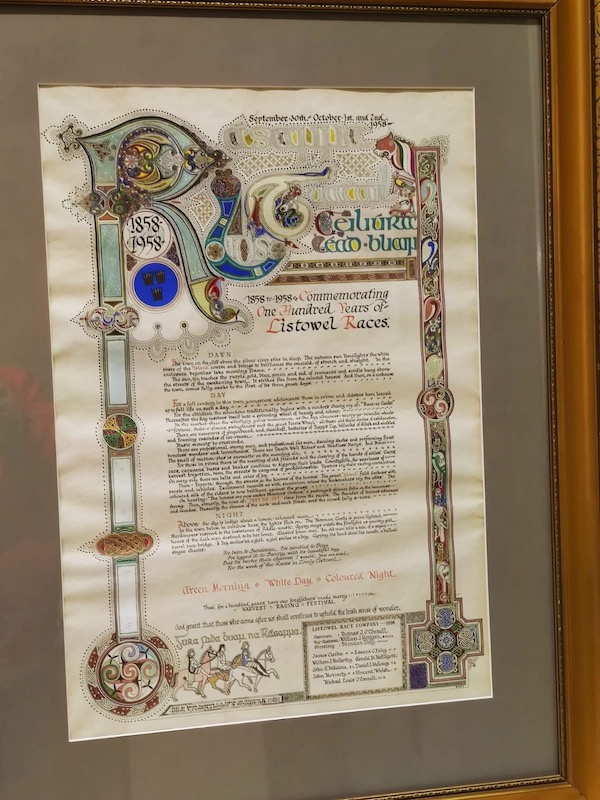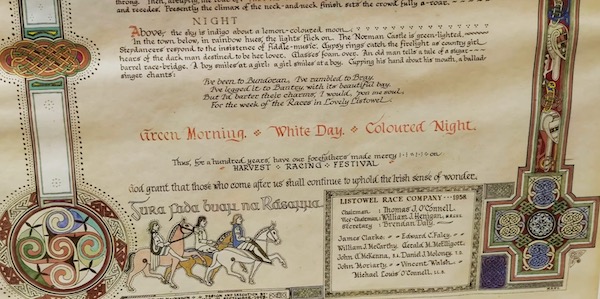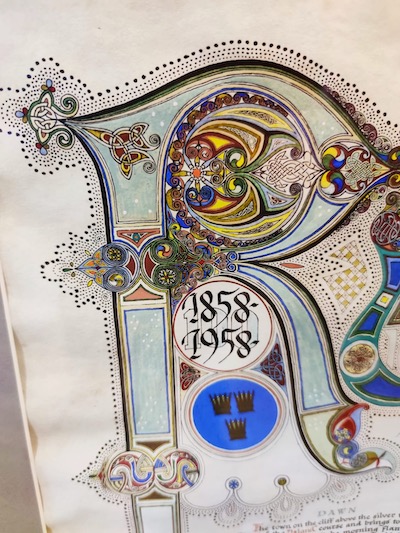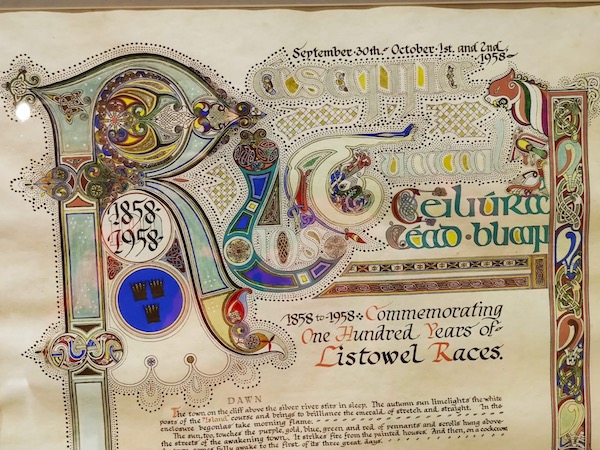 These photographs were taken with a mobile phone through glass. They only give us a small inkling of how magnificent this piece is.
<<<<<<<<<<<<<
Ladies' Day, Listowel Races 2022
Here are some photos I took on the Island on Friday September 23 2022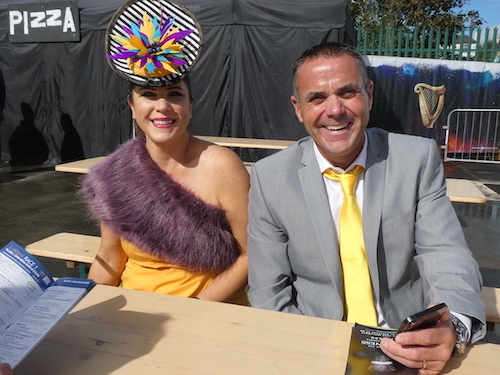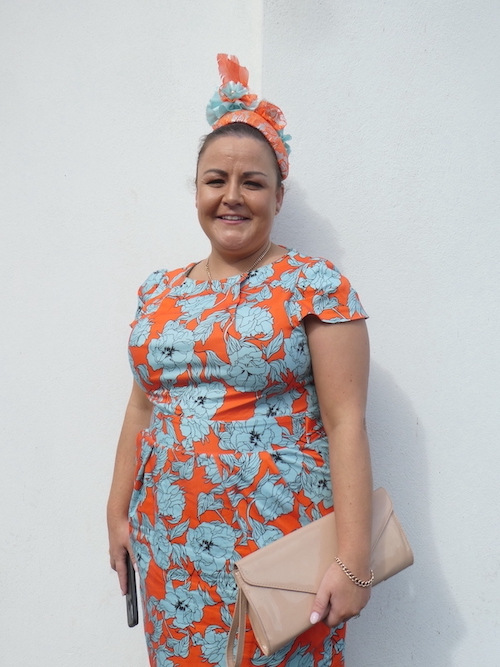 <<<<<<<<<<<<
A Winter Poem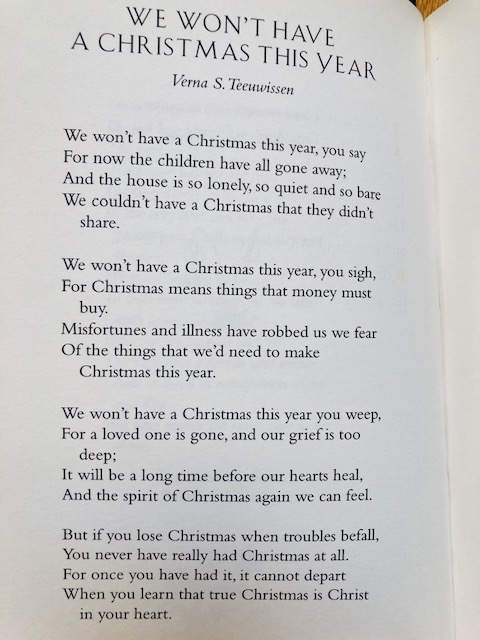 <<<<<<<<<<<<
Schoolgirls
The class reunion of the Pres. girls from the 1960s saw some old photos on display.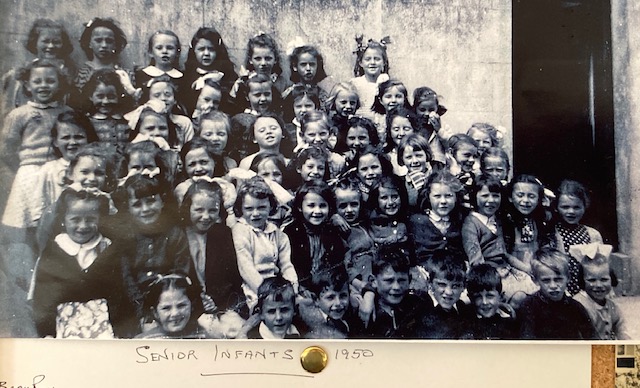 Senior Infants 1950
<<<<<<<<<<<<<