Switching on the The Christmas Lights Event in Listowel Town Square Dec. 4 2016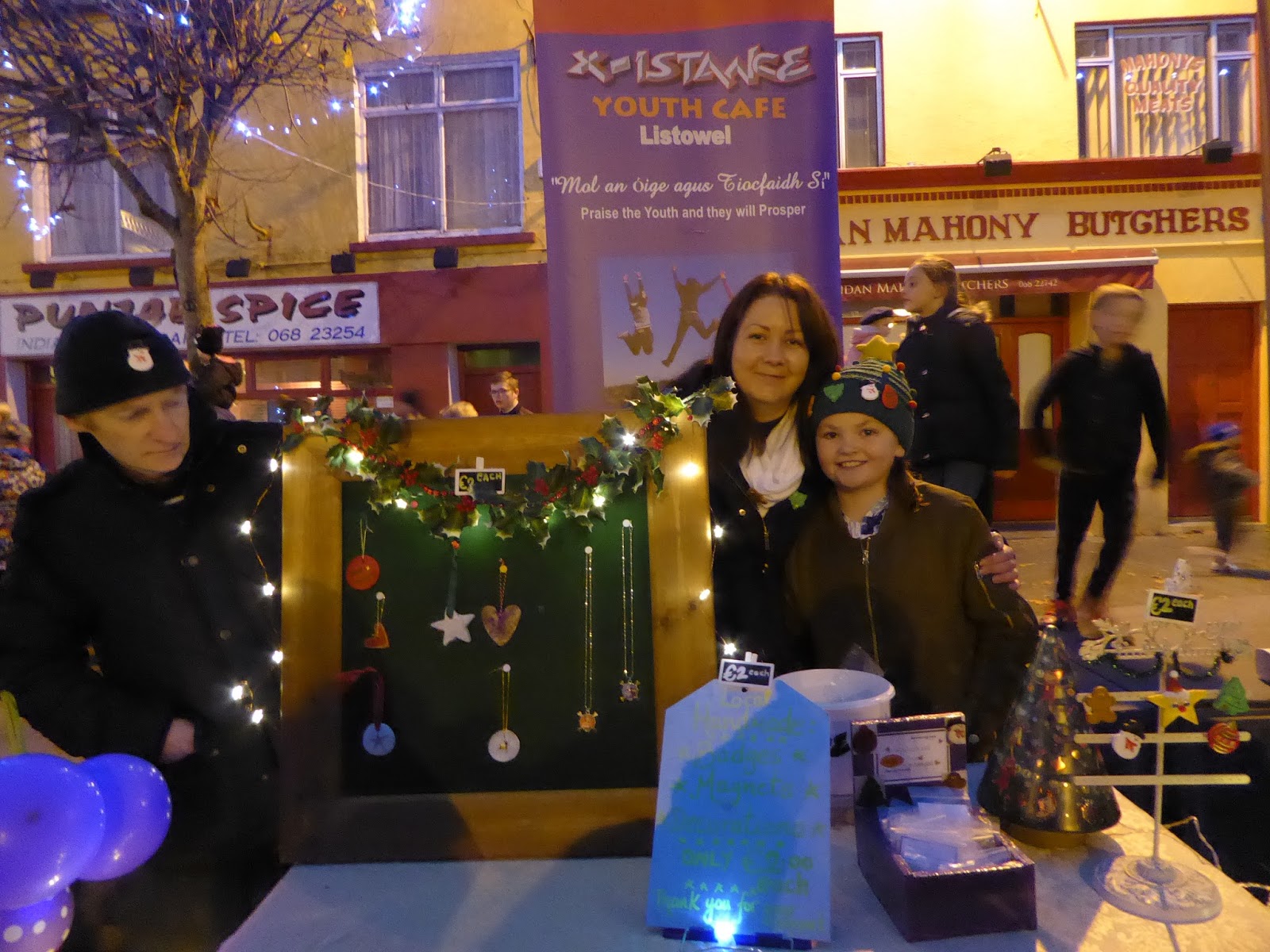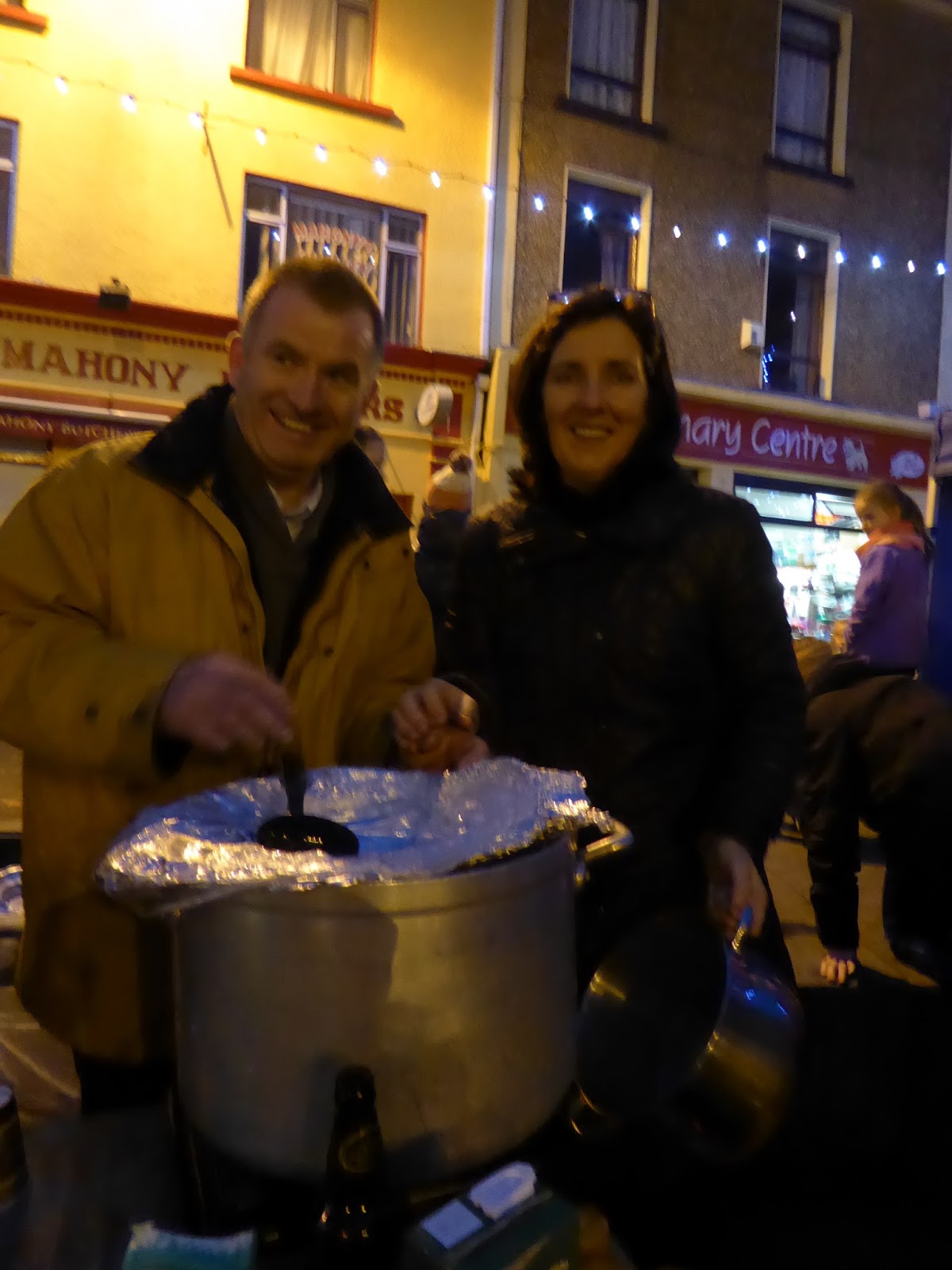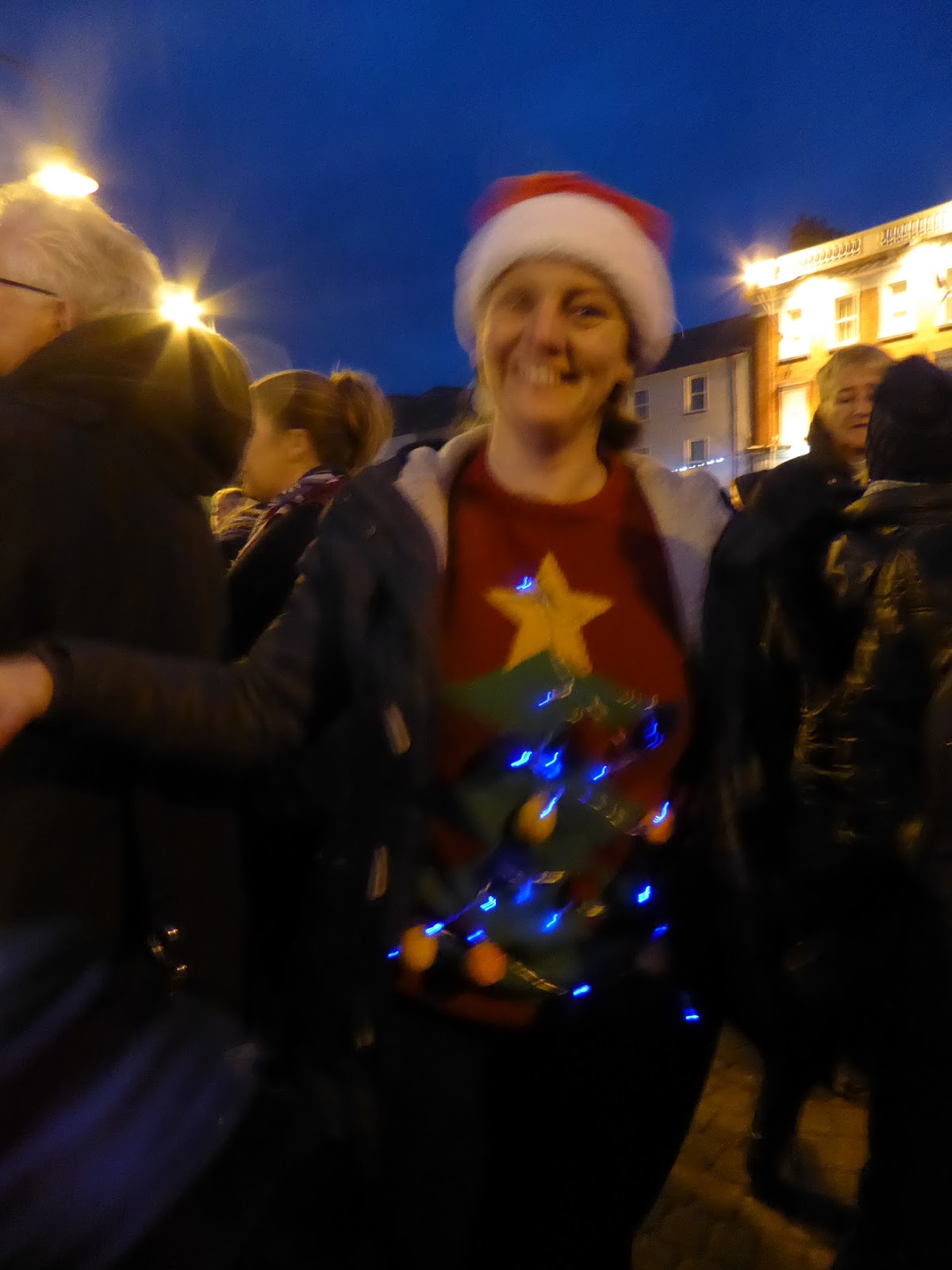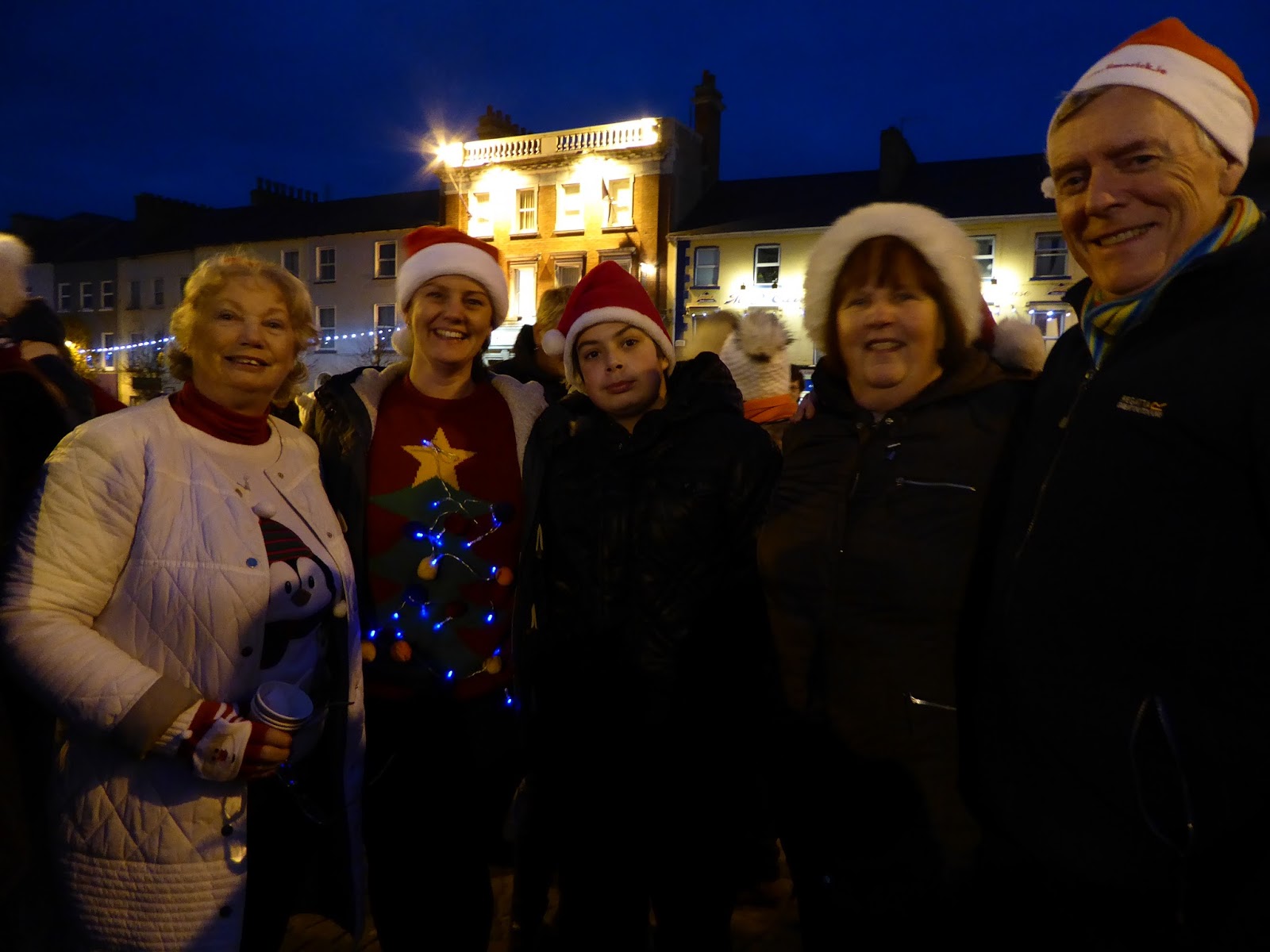 <<<<<<<<
Mike Enright's photos of North Kerry, Late and Early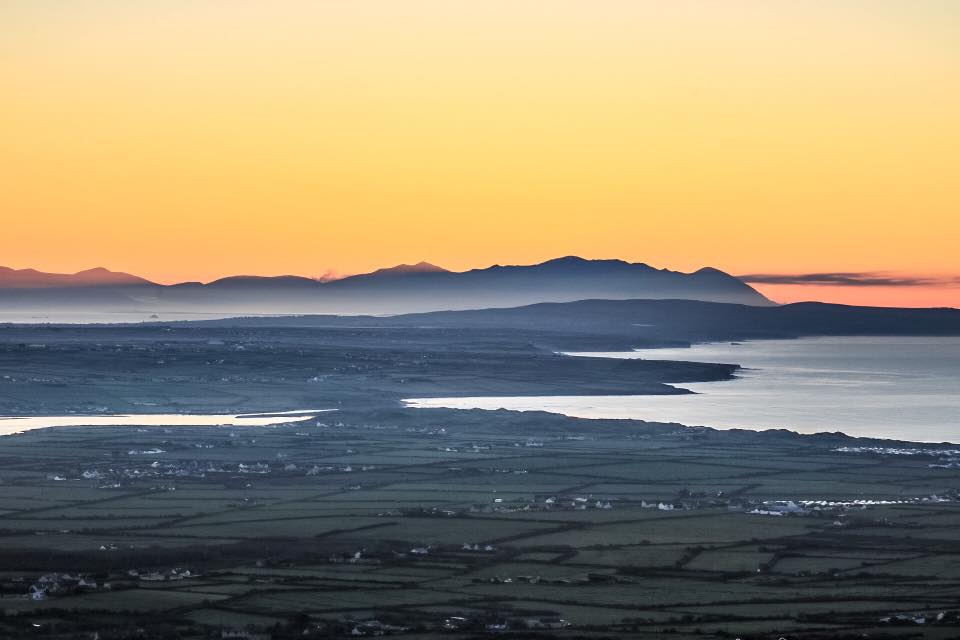 Sunset at Cnoc an Óir
Morning in Ballybunion
<<<<<<<<<
The Feale at The Racecourse Bridge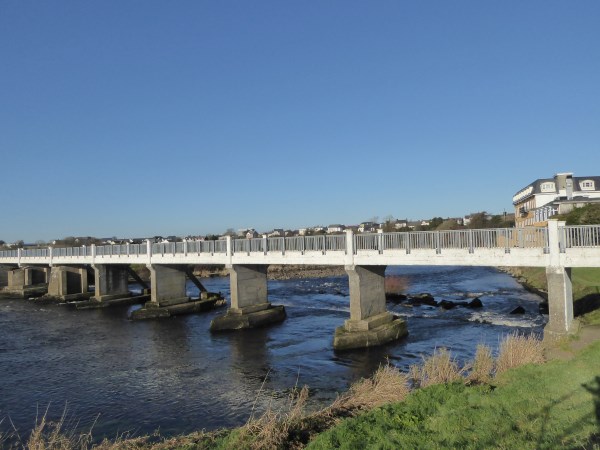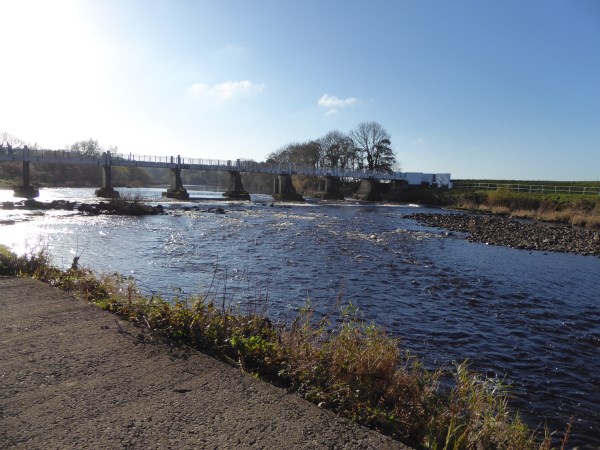 I went in search of the egret who lives here. He was not at home that day.
<<<<<<<<
Bridge Road Pals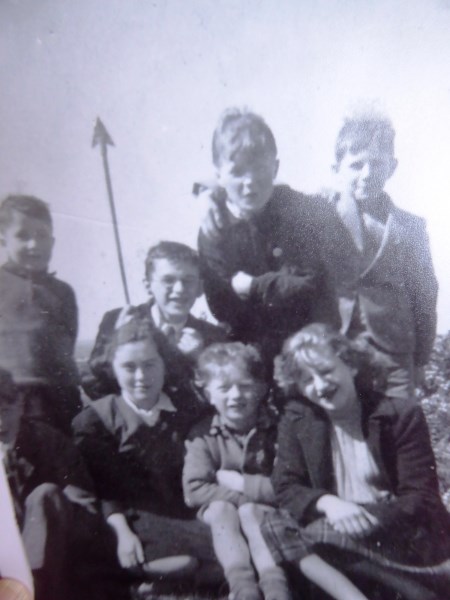 A very young Junior Griffins is surrounded by ladies in this lovely old Bridge Road photo from the forties.
With him are Michael Behan, Seán OBrien, Bert Griffin and Rory Callagy. Junior tells me that Rory left Bridge Rd. in 1945.
The ladies with Junior are Maureen Moloney and ……….
<<<<<<<<<
Some shots from Listowel Community Centre at the Enterprise Town Night on November 25 2016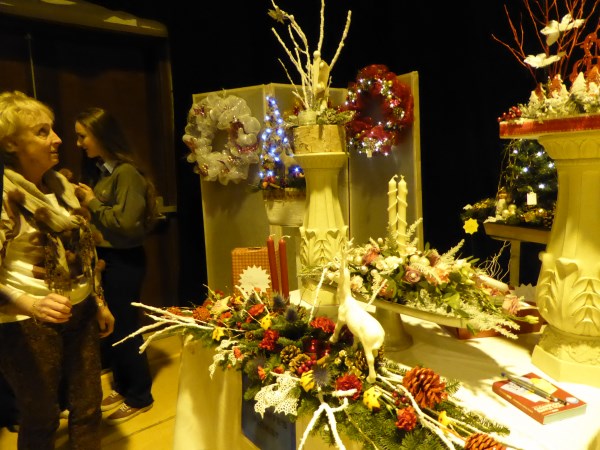 Liz McAulliffe had a great display.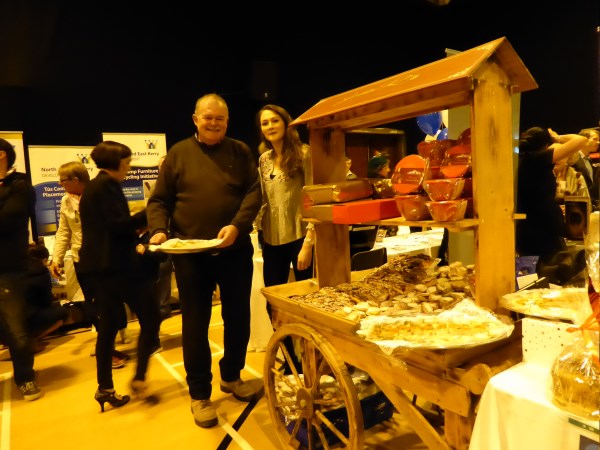 John R.'s had a display of Christmas and everyday fare.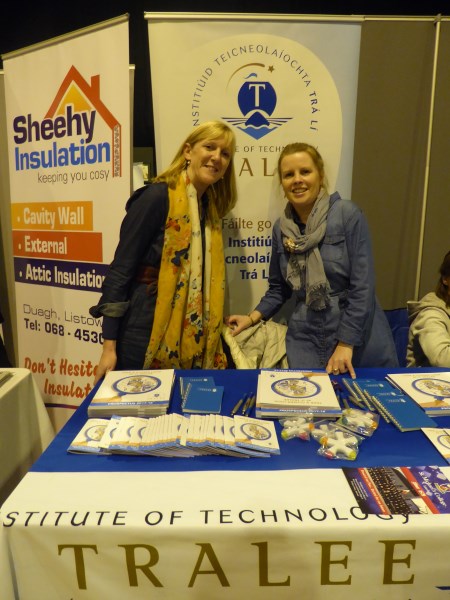 Institute of Technology Tralee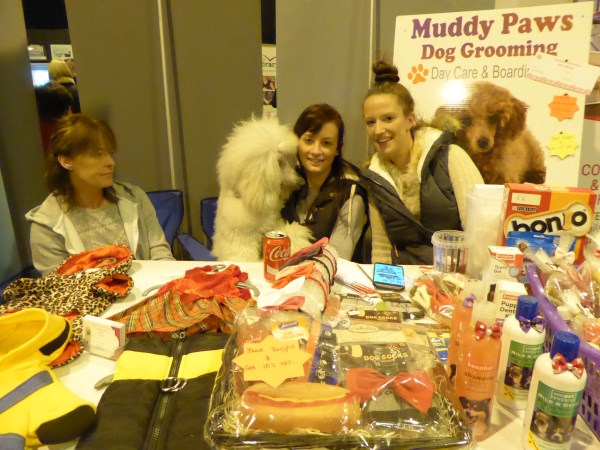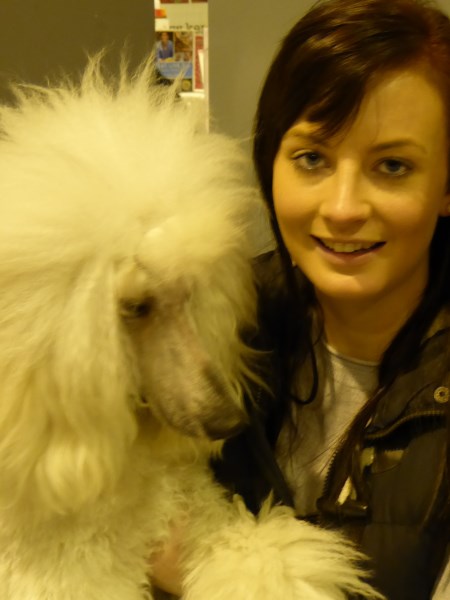 Muddy Paws brought along a satisfied canine customer.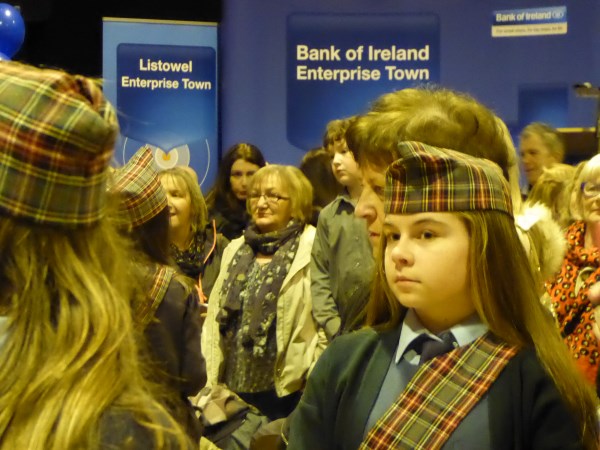 Convent School Band were entertaining.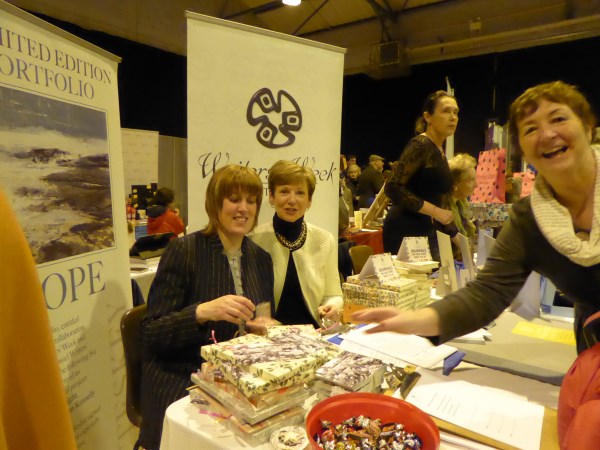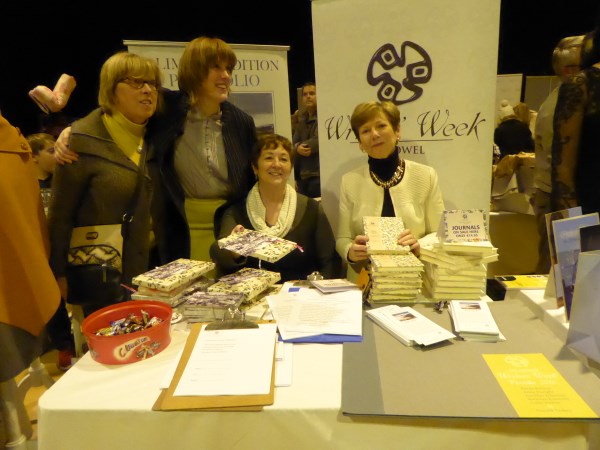 My friends at the Writers' Week stand were offering chocolates and Christmas presents. They were also selling their absolutely beautiful journals. Buy one for €15 from the Writers Week office and you will find it will inspire you to write.
<<<<<<


Ballylongford Memories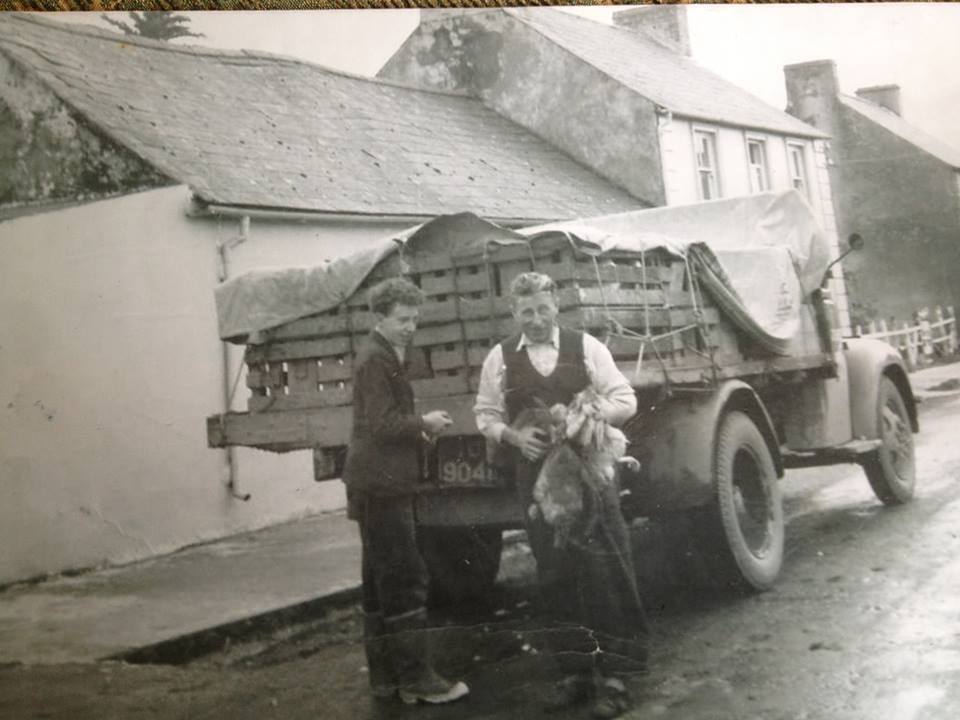 (photo: Forur Genealogy on Facebook)
Mike Horgan and Martin Heaphy, Well Road, Ballylongford buying and selling chickens from a Kantoher Truck in Ballylongford.
<<<<<<<
What I'm Reading
I took this photo in Garvey's Super Valu as the gang from Aras Mhuire were promoting their great book. It's called Striking a Chord. It costs €10 and it's available in Scribes of Church Street.
I'm reading it in snatches and it's absolutely lovely.
I am going to reproduce just one piece of writing here because it will resonate with many people. There is lots more like this in the book.

Tea Break
By Mary McElligott
At bedtime I would wash her.
Oh how she hated that.
I'd distract her as best I
could,
Cajole with idle chat.
She's tell me she was washed
already,
From head to toe that day,
And what did I think I was
doing,
Sure she'd soon be washed
away.
And how bad it was for her
skin
To keep wetting it with
water.
I'd reassure her and say who
I was.
"You, you're not my daughter!"
With washing done
She would relax, happy to be
clean.
I'd be happy too, my task
complete.
God, sometimes her words were
mean.
I knew she couldn't help it
As dementia took its toll,
But I often thought of Jesus,
As her feet went in that
bowl.
I am Jeus as I gently soap
Her legs up to the knees.
I am Jesus as I speak kind
words
And put her mind at ease.
I am Jesus as I dry her feet
And rub in scented lotion.
I am Jesus as I ease her
fears
And bring calm to her
commotion.
Each night when she goes to
bed
She offers up her prayers
"Jack and Jill went up the
hill…"
I'd hear her from the stairs.
Dementia has changed her,
Yet she still can make me
smile.
Now I'm off to have a cup of
tea.
I'll check her in a while.
<<<<<<<<<
To cheer us up after the Road Works…..


The big trucks will roll into town next weekend.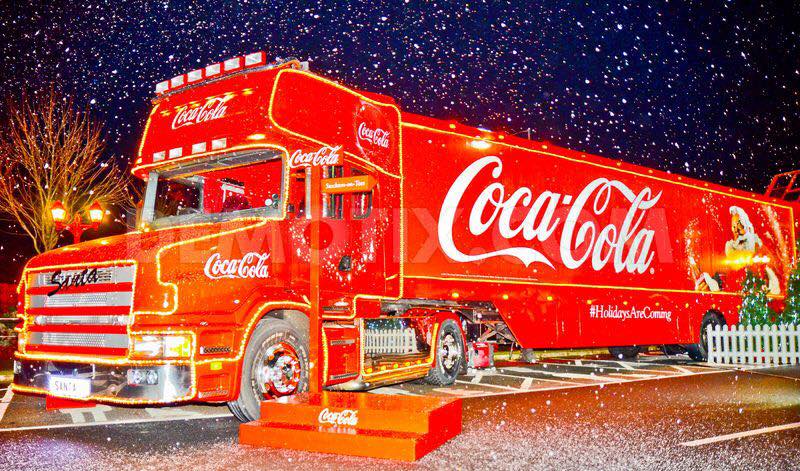 'Holidays' Are Coming" is the iconic jingle of Coca Cola's great Christmas trucks ad campaign. Now thanks to Damien O'Mahony of Jumbo's and Love Listowel the trucks are going to stop in Listowel next Sunday, December 11th.
The trucks will make 10 stops in all on their journey around Ireland, eight of these were pre selected and the final two were decided on the merits of a pitch made by members of the public.
Damien pitched on behalf of Listowel and below is the picture of him on the phone receiving the great news. Listowel is chosen.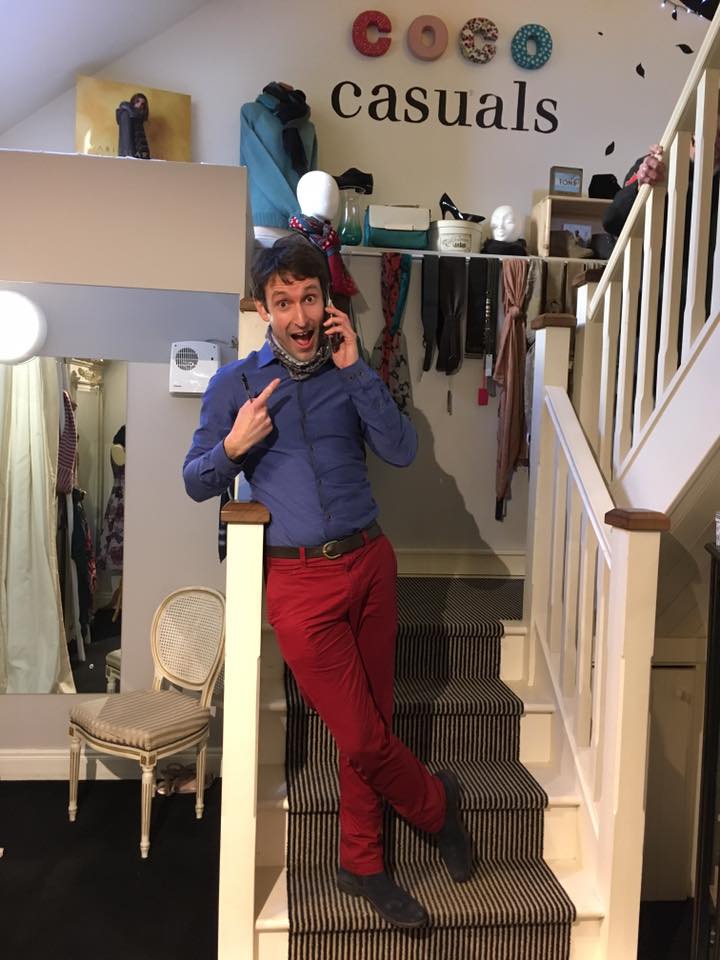 So what will happen?
According to the Coca Cola website: "At each stop, the public will have an opportunity to take a souvenir photo with the Coca-Cola Christmas Truck. People will have a chance to experience a virtual sleigh ride through the forest and to play Ice Block Jenga. The Dublin Gospel Choir will perform at each of the stops on the Tour to add to the festive spirit."
<<<<<<<<
Phew! We're back to normal traffic flow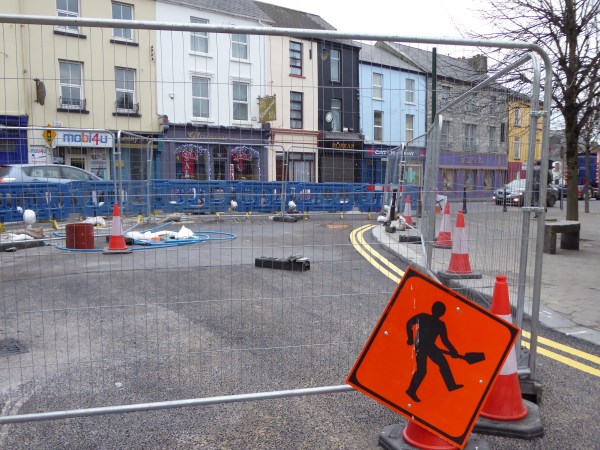 They came down at noon on December 3 2016.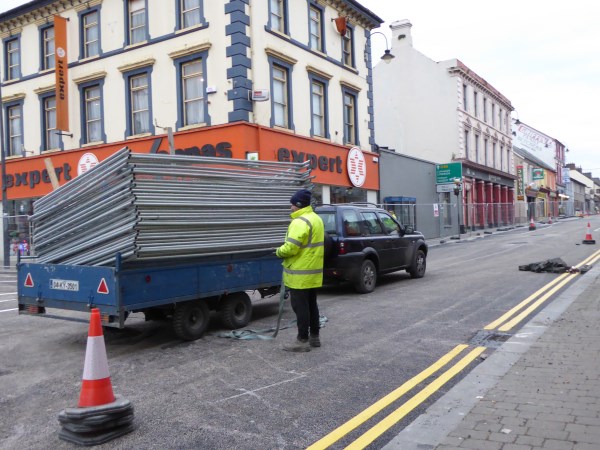 Barriers packed for removal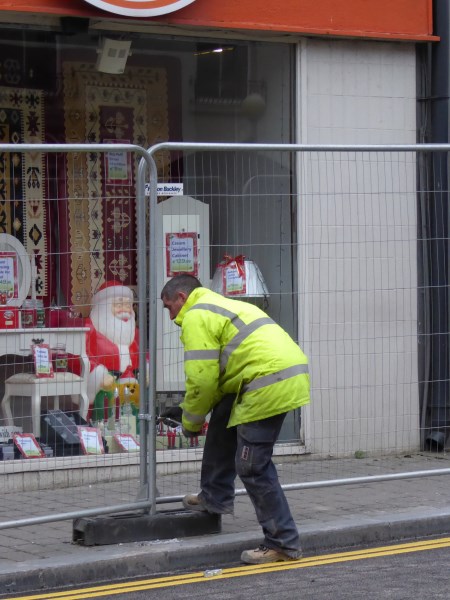 Uncoupling the barriers at McKenna's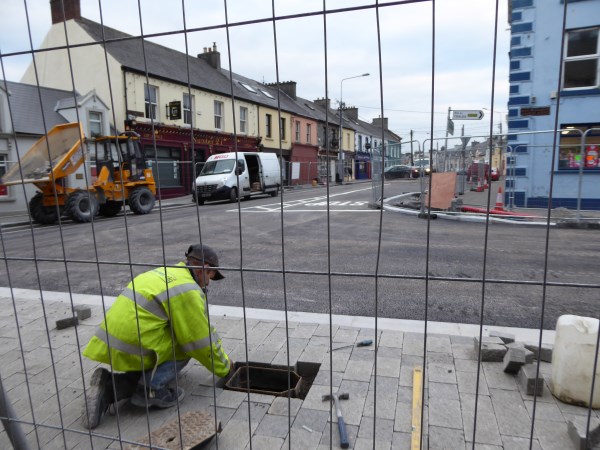 Fixing the last manhole cover in place