Goodbye to 2015
As I resume after my break, I'll bring you a few late December memories.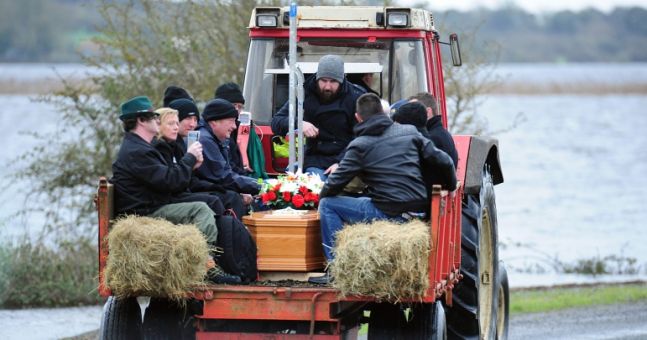 Mourners being transported to Saints' Island Graveyard, Co Longford, for the burial of Johnny Clarke. Photograph: James Flynn/APX (Joe.ie)


This sad image sums up the disruption to normal life wrought by one storm after another this winter.
We were lucky to escape the worst of it here in North Kerry.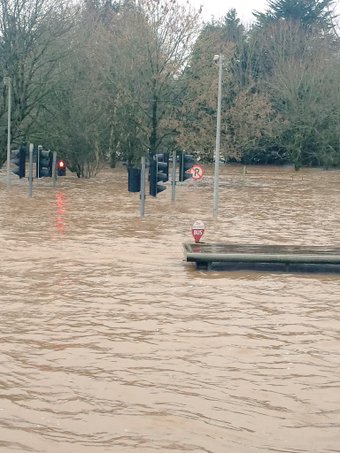 This photo was taken by David Morrissey in Mallow. That is a bus shelter completely submerged.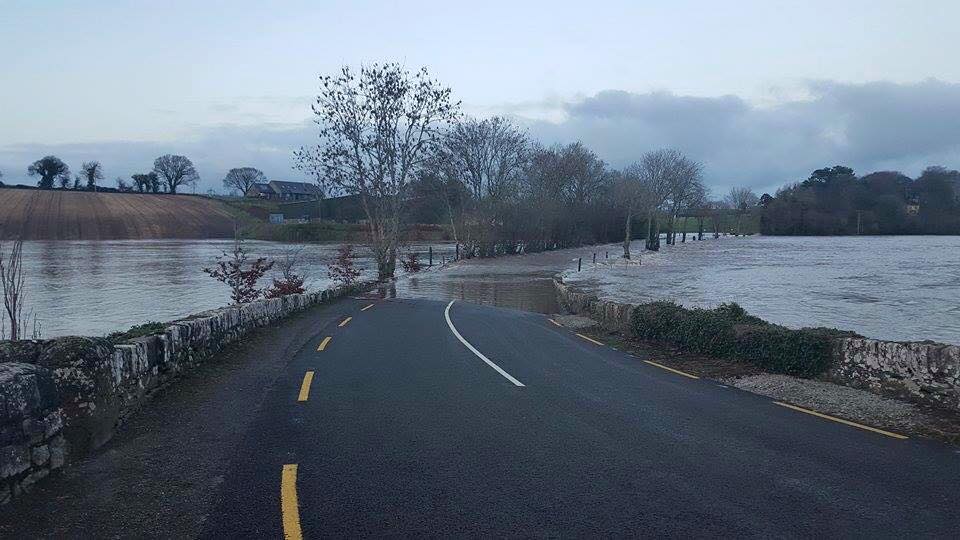 Killavullen, Co. Cork (photo; Scan Productions for Cork Flood Alerts)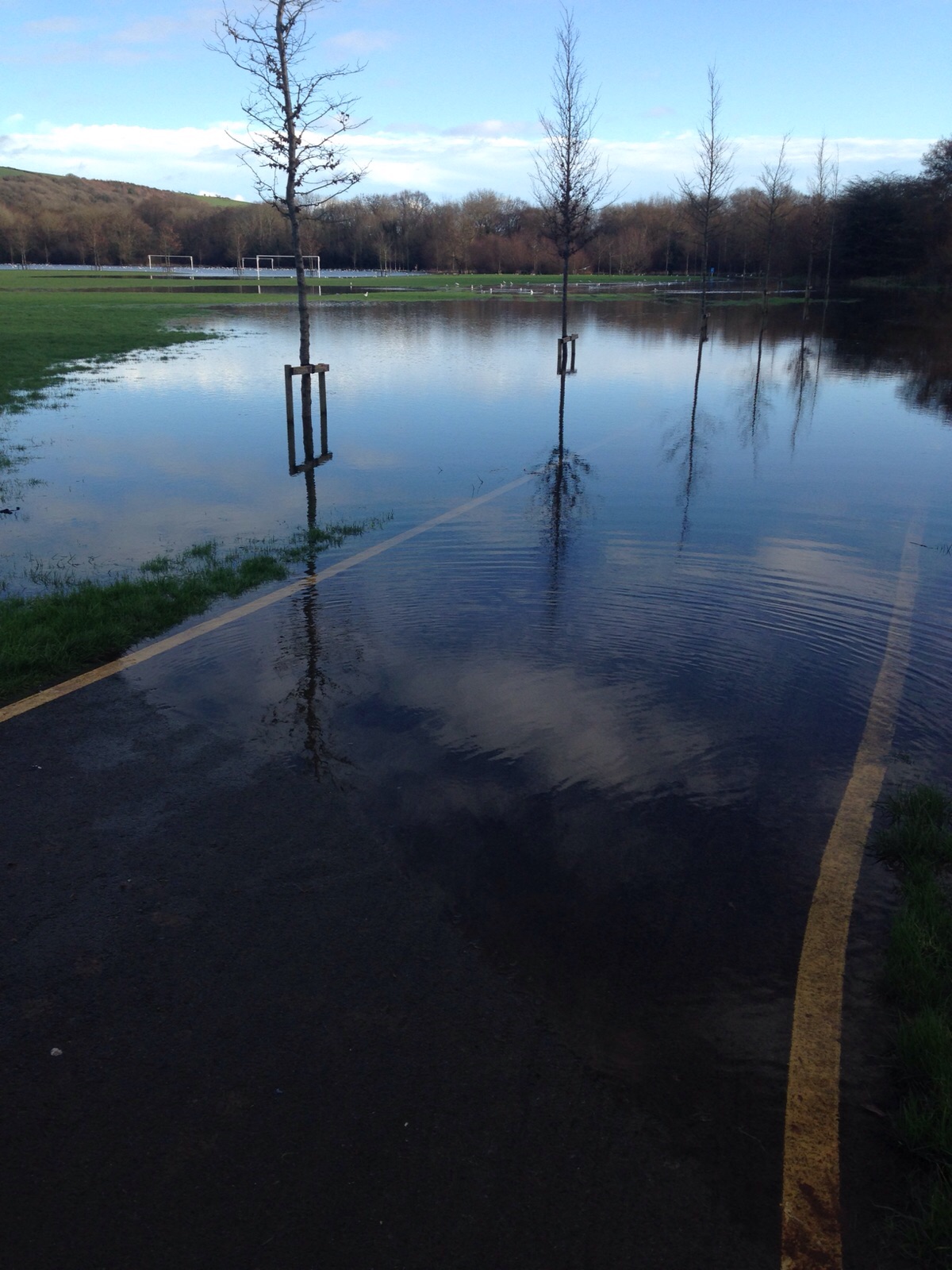 This is the regional park in Ballincollig. The new path which was only completed this summer and the newly developed pitches were completely covered in water.
……………..
I have written before about the costly disaster that was the Diarmuid Gavin garden in Cork's Fitzgerald's Park. Well, they have another costly disaster on their hands at the moment.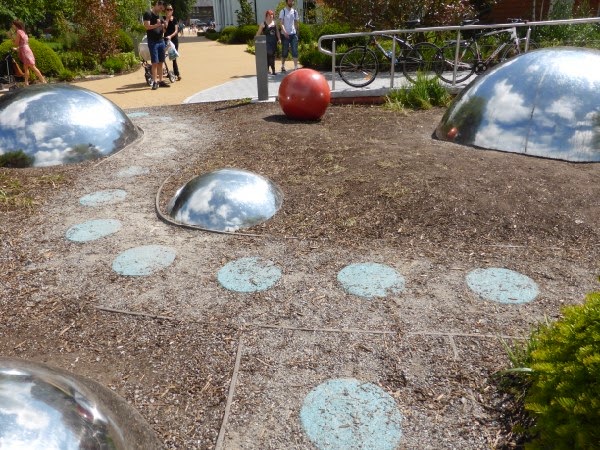 This was how the "garden" looked last time I was there.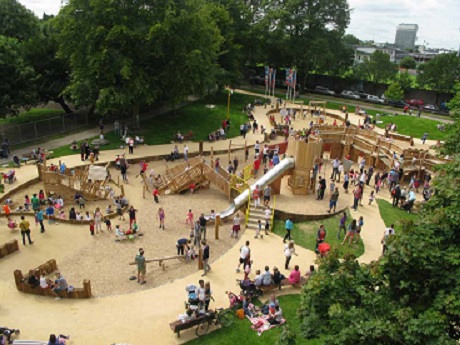 This state of the art children's playground cost €600,000. It was opened in June with much fanfare. As you can see from the professional picture, taken by Kompan at the opening, it is designed to look like a ship. It is made almost entirely of wood and is sunken and it has seating all round. The project was co funded by Cork County Council and the Bons Secours Hospital. The playground was designed to be accessible to disabled as well as able bodied children. Today it is accessible to no one.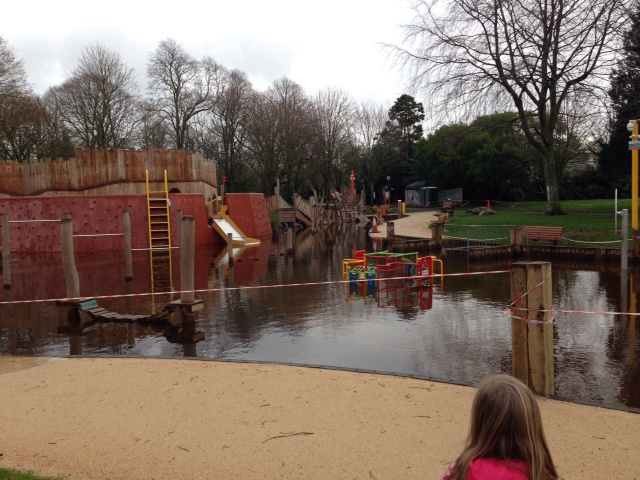 On Dec 29 2015 my despondent granddaughter looks on at the flooded playground…..flooded not by the nearby river Lee but by rainwater. The clever design does not appear to have any drainage, so it filled up with rainwater in the deluge we experienced in December. Now, because it is all made of wood, it will be completely compromised and probably contaminated. It may all have to come out. What a disaster!
Do I foresee another costly lawsuit?
<<<<<<<<


Hunting the Wran
The wren, the wren (wren is pronounced wran in the country)
The king of all birds
On Stephen's Day
He got caught in the furze.
Up with the kettle
And down with the pan
And give us a penny
To bury the wren.
Ita Hannon took a few photos of 2015 Wren Boys.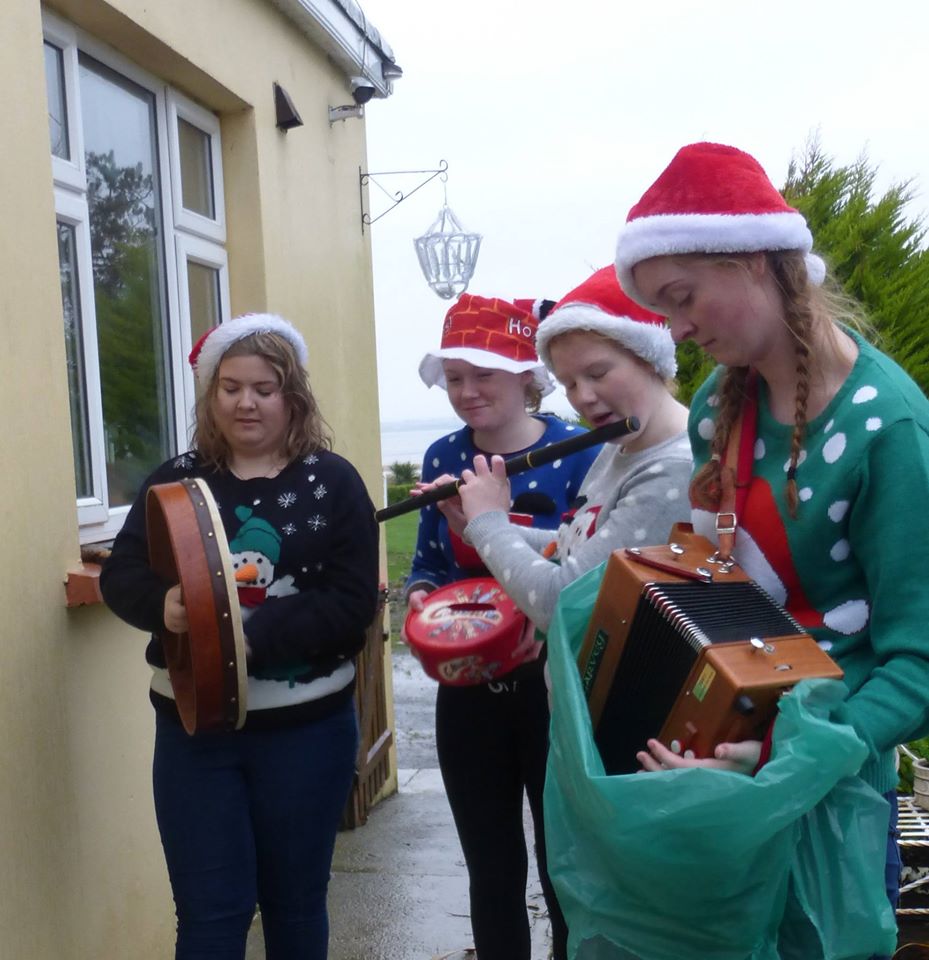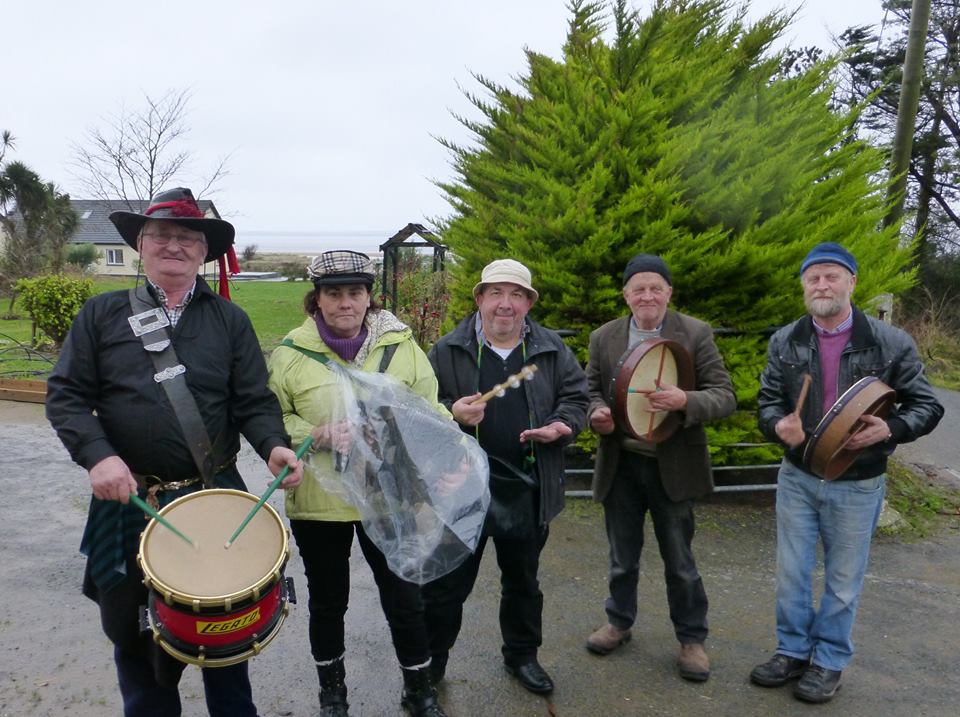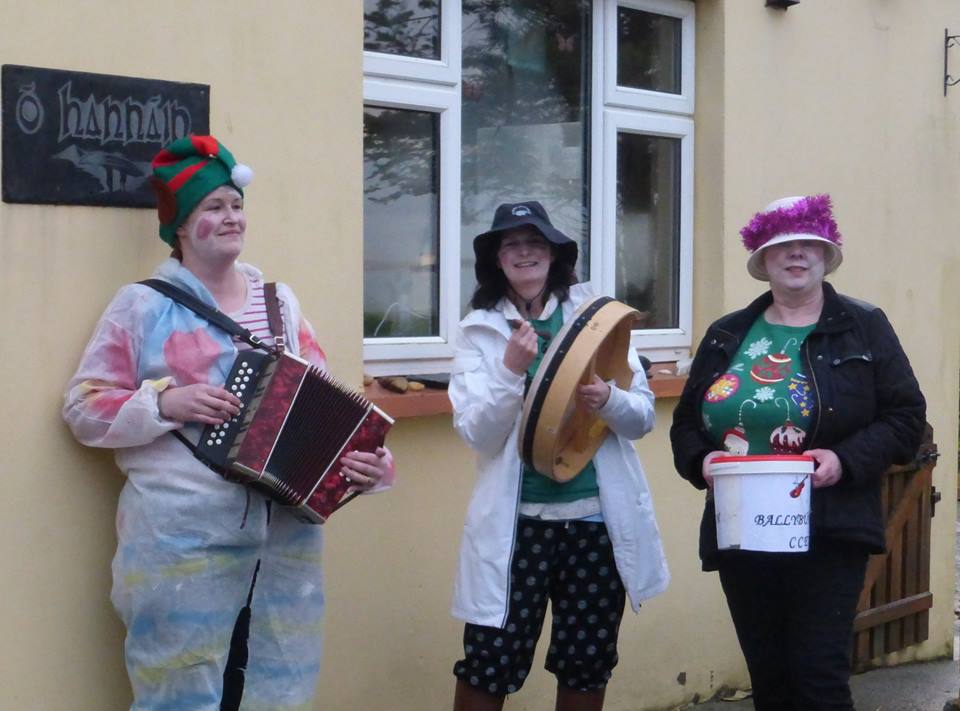 Her brother shared a few photos of troupes hunting the "wran" in days of yore: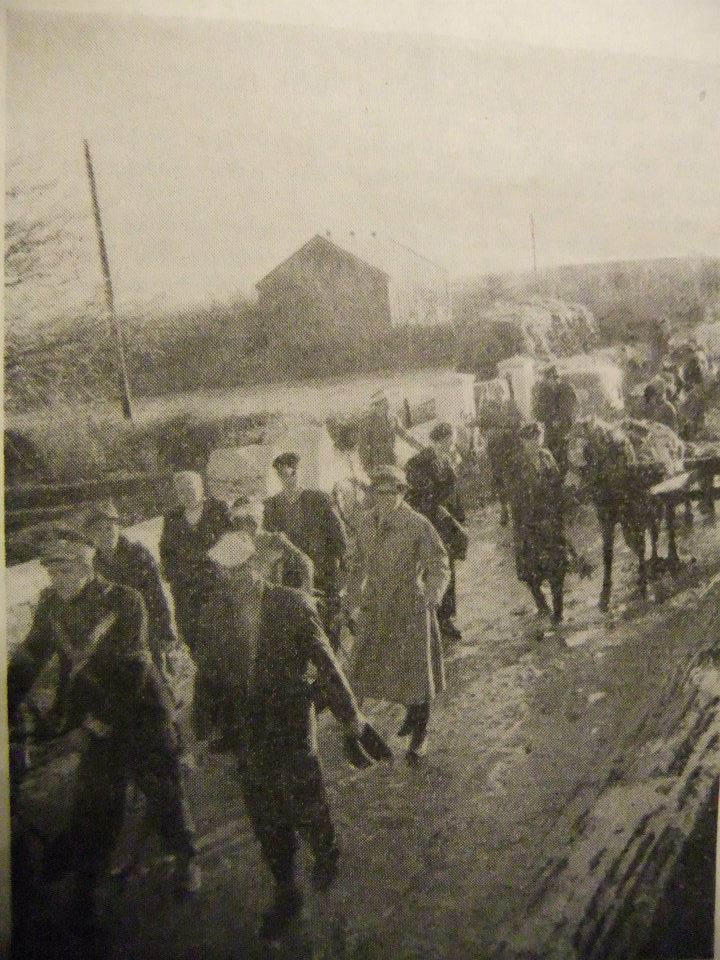 Asdee in the 1950s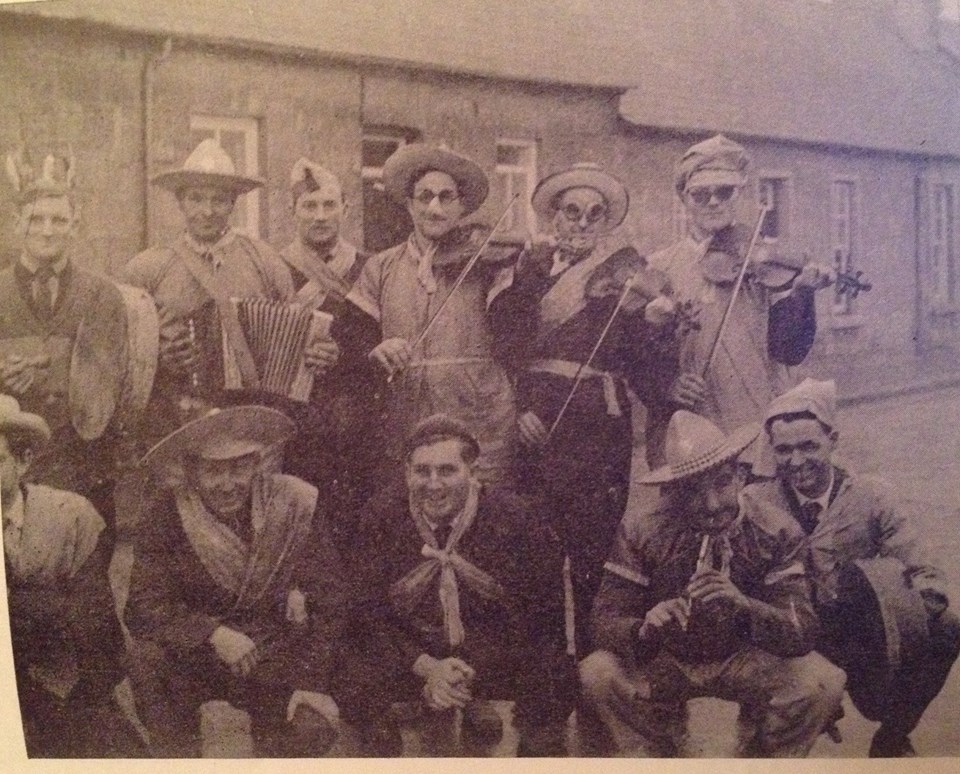 Listowel in the 1960s
<<<<<<<
Paul Galvin, Fashion Designer, Weds Louise Duffy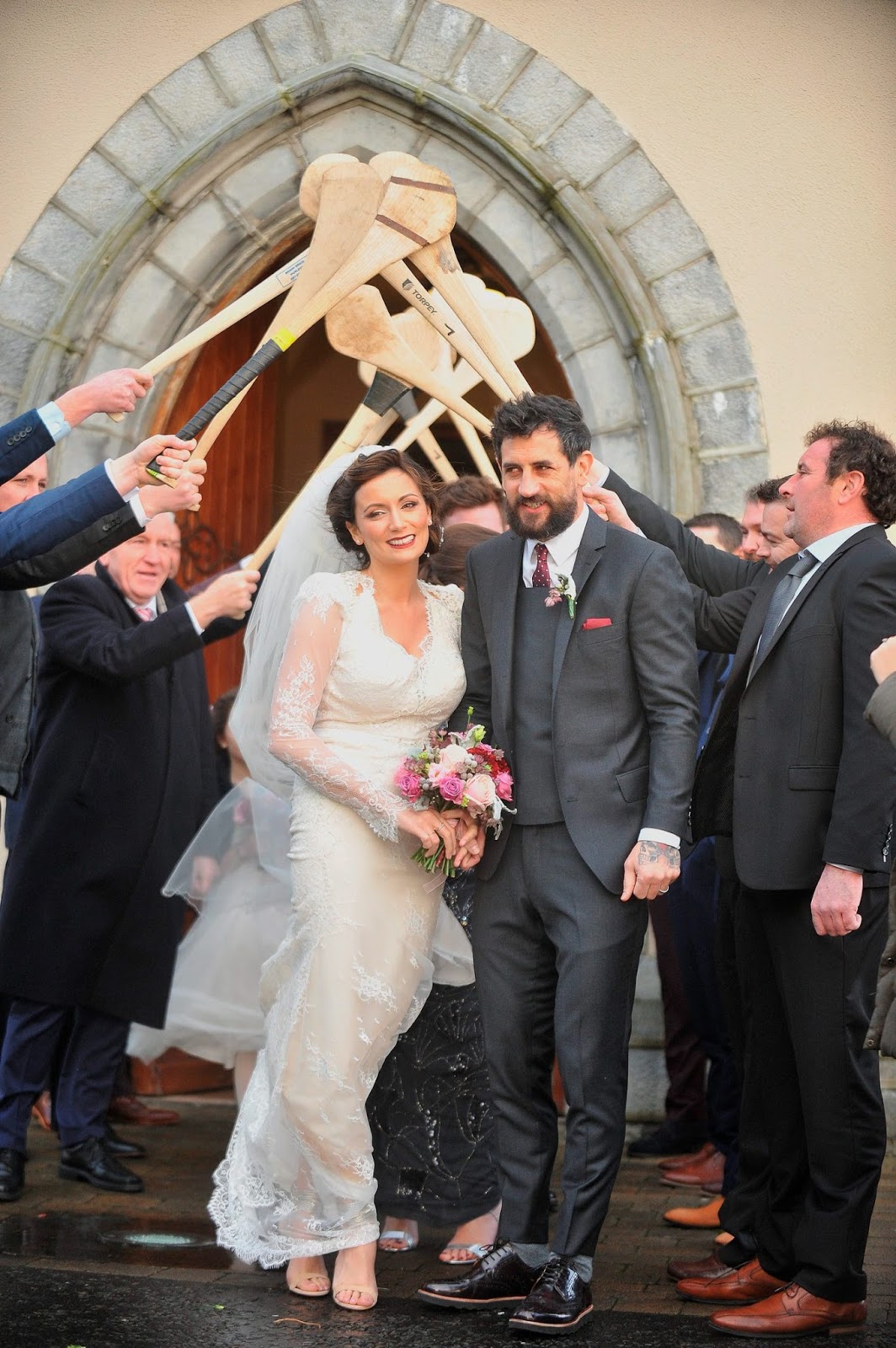 New Year's Eve bliss for Today FM presenter, Louise Duffy and Kerry footballer, Paul Galvin, as they leave St Tiernan's Church Crossmolina Mayo where they were married yesterday.
Pic Conor McKeown
(From: Brides of Kerry)
<<<<<<<<<


Cyclists in Duagh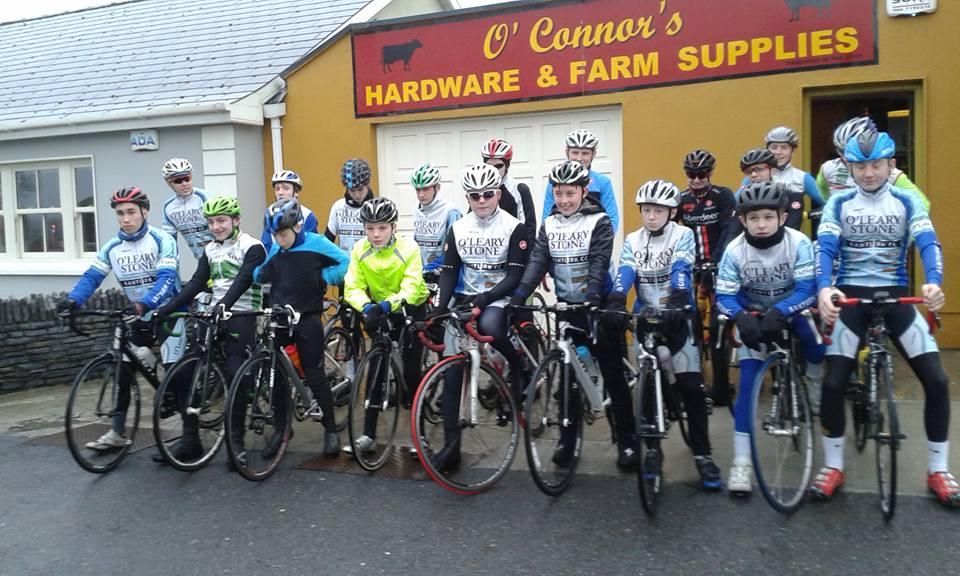 There are strong links between Duagh and Kanturk Cycling Club. These young cyclists, members of Kanturk Cycling Club, are pictured in Duagh after Christmas 2015 by Doreen Buckley
<<<<<<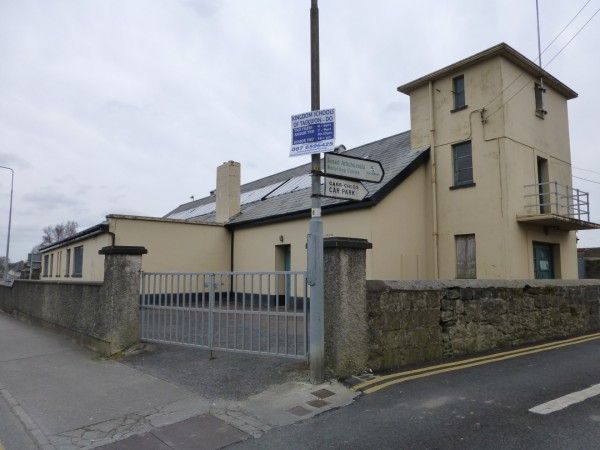 Proposed FCA Reunion
Were you in the FCA in Listowel?
Would you like to help organize a reunion to take place on March 30 2016?
Jim Halpin and Patsy Curtin would like to extend an
invitation to you to attend a meeting onTuesday
5th January 2016at 20.00 hoursin the Listowel Arms Hotel. The meeting will be discussing the upcoming event in association
with the Listowel Military Tattoo Group and hope to form a committee to oversee
the reunion.
Maybe you can't make the meeting but would like to be involved in the reunion, Jim and Patsy are also seeking out old photos, film and other memorabilia related to the FCA in town.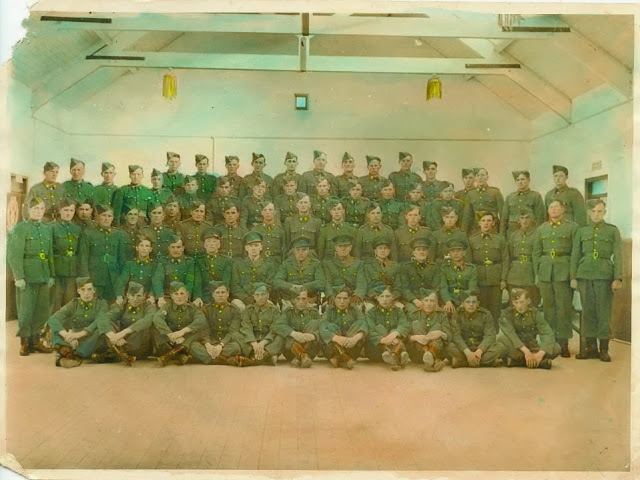 Jim Halpin's photo from 1942 shows a fine troop of men in the Sluagh Hall.
<<<<<<<
No Photos from Listowel's Panto?
If you are wondering why I am not posting any panto photos, here is the short answer; I was asked not to.
The panto was great. I was there with my grandchildren. We, in the audience, were told not to photograph the performance, so I didn't.