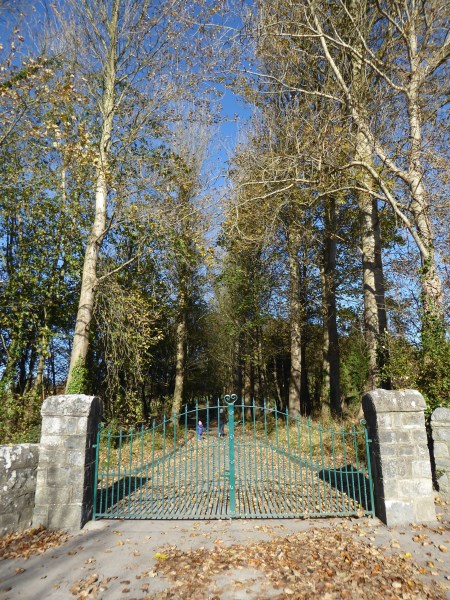 Entrance to the walk beside the Town Park and The Garden of Europe on Sunday Oct. 28 2018
<<<<<<<<
Out and About with my Camera
Sunday October 28 2018 was a beautiful sunny day. Out walking by The Feale I met some folk who kindly allowed me to photograph them.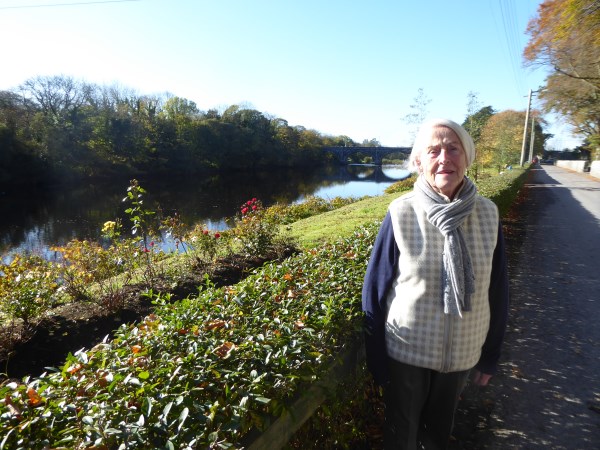 Kathleen Stack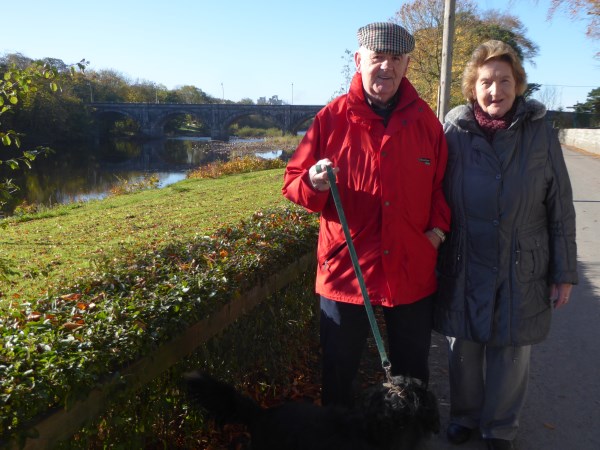 Denis and Maureen O'Connor
<<<<<<
From the Kerryman Suplement of 1994
Here are a few of the advertisements from this supplement.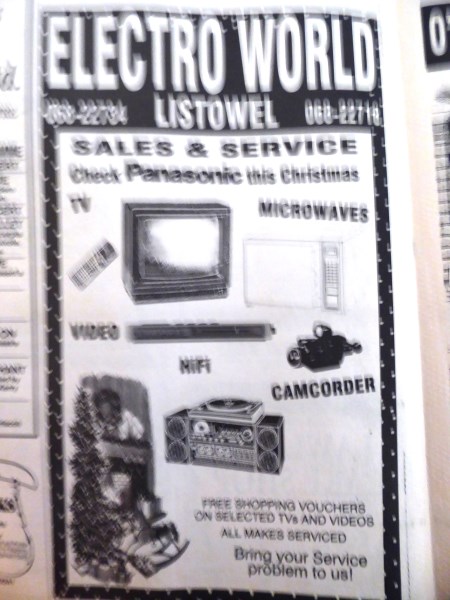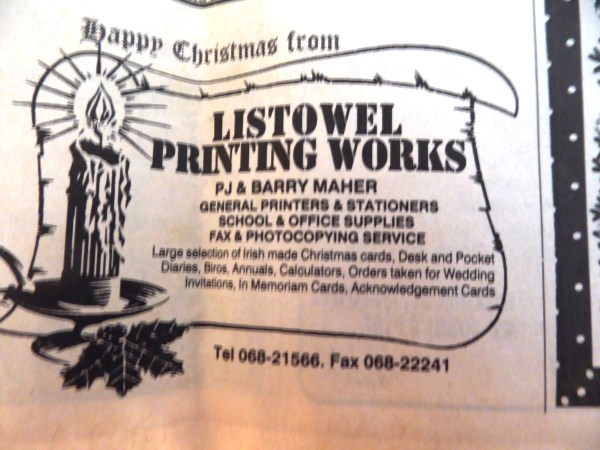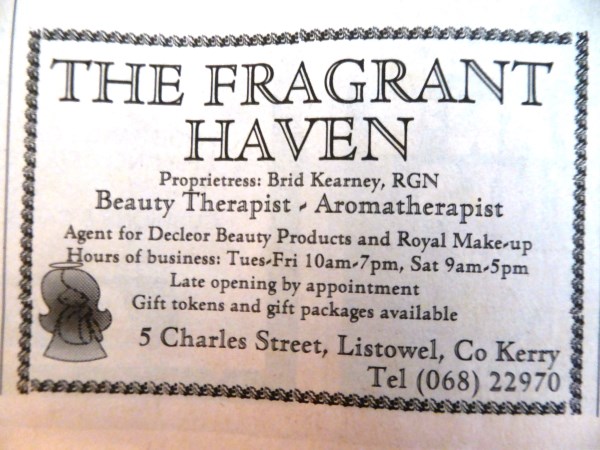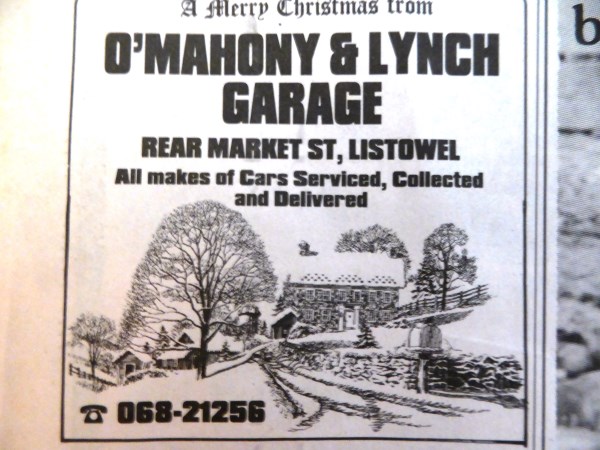 <<<<<<
Anyone Remember this?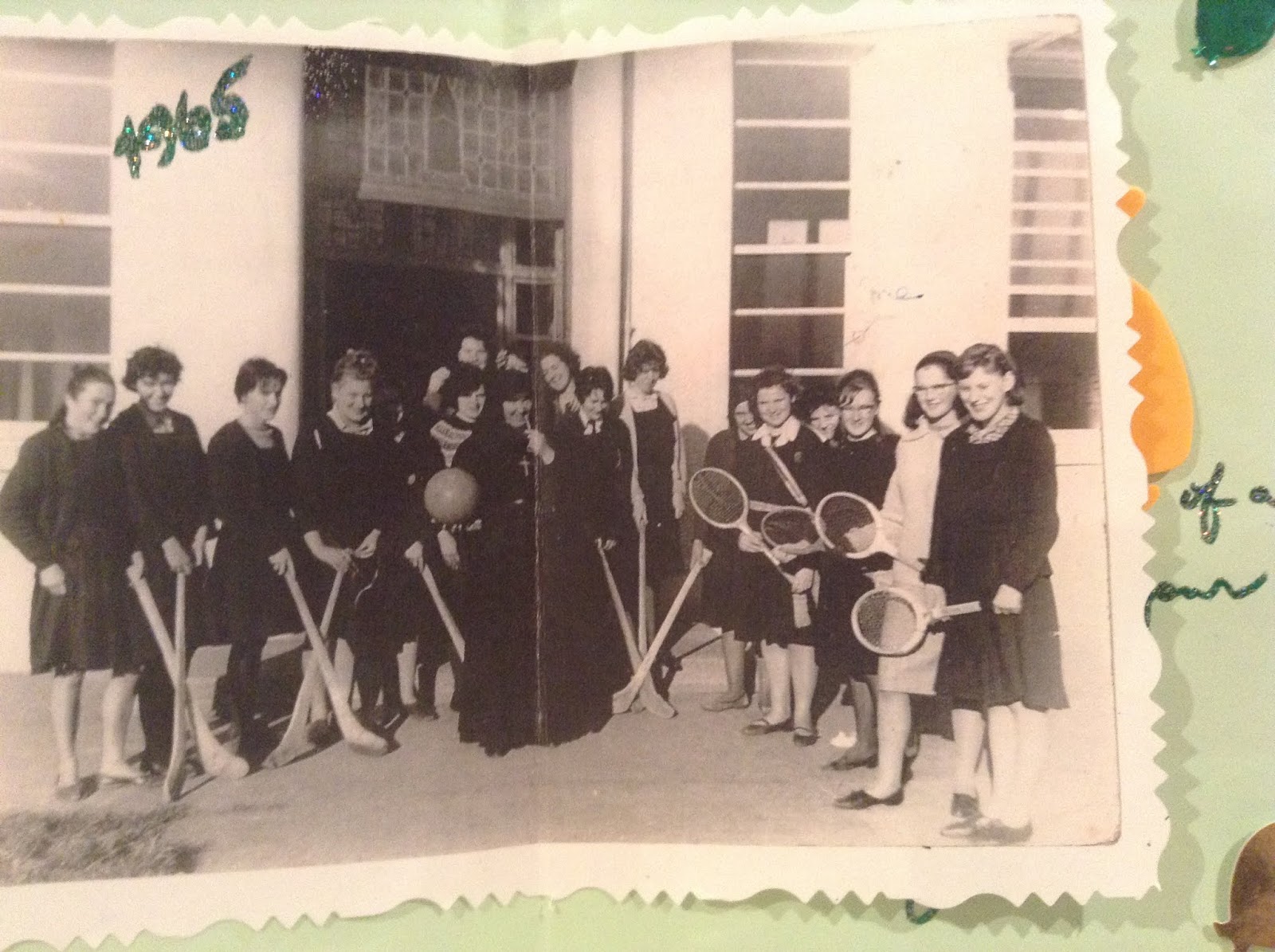 <<<<<<<


First Listowel Festival of Light Nov 2 and 3 2018


The festival was a great success. The Garden of Europe forest of light was spectacular. Pity a sudden downpour drove us home eventually but I was delighted to get to see the spectacle…another first for Listowel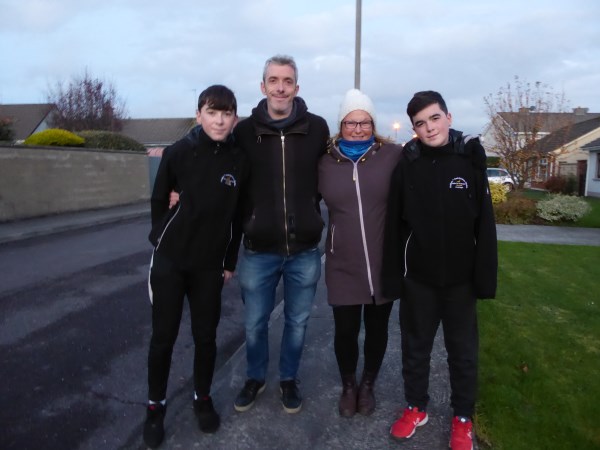 I was blessed to have visitors for the weekend to enjoy the festival with me.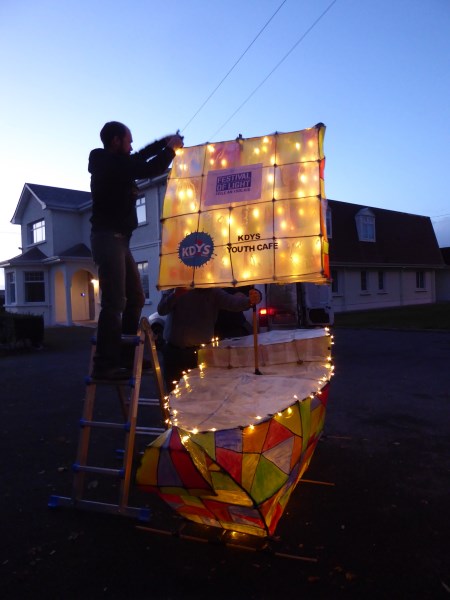 On our way to town we met the KDYS folk putting the finishing touches to their lantern.
Because we took in the exhibition in St. John's and the Projection in St. Mary's and a few other delays we were late for the lantern parade but I saw photos on Facebook and it was brilliant.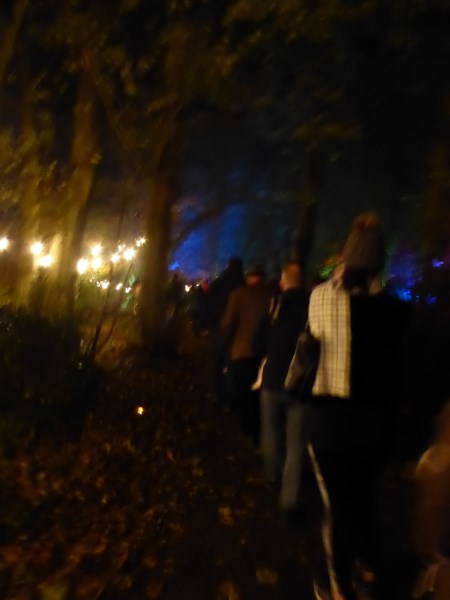 When we arrived at The Garden of Europe there was a huge queue waiting for admittance. We got through fairly quickly and joined the throng entering the garden. One criticism I have of the event and I'm sure the organisers will take it on board for next year, traffic should have been one way. By allowing people to come back the way they had come in made progress slow and moving forward a bit difficult at times.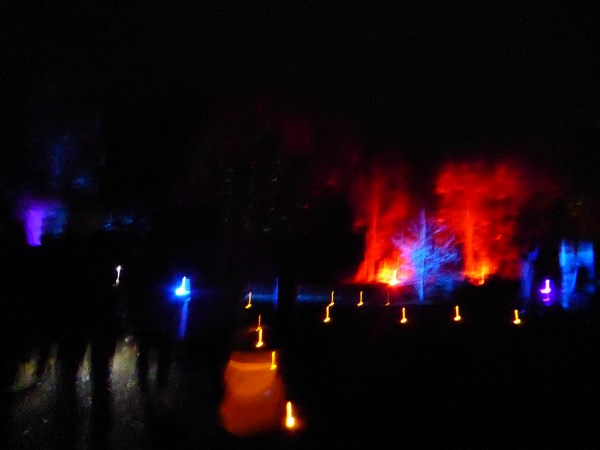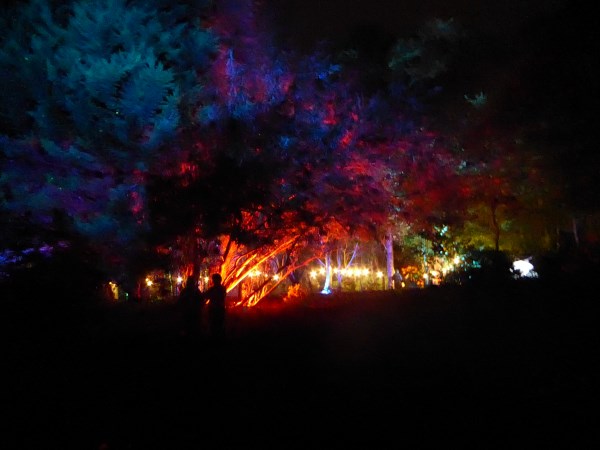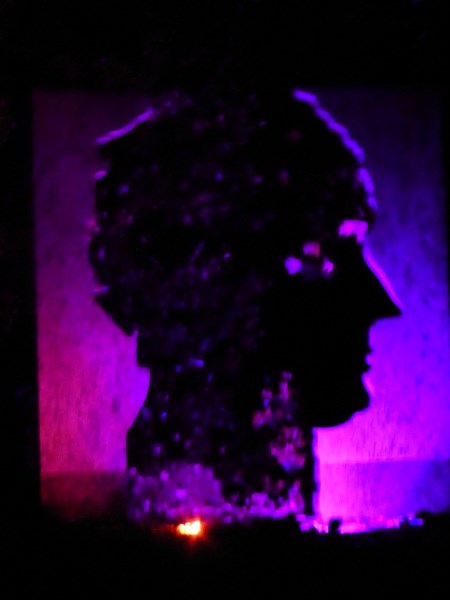 The Forest of Light was splendid and a joy to see. We would have stayed longer but a torrent of rain of biblical proportions drove us home.
Well done to everyone involved in the show. It was amazing.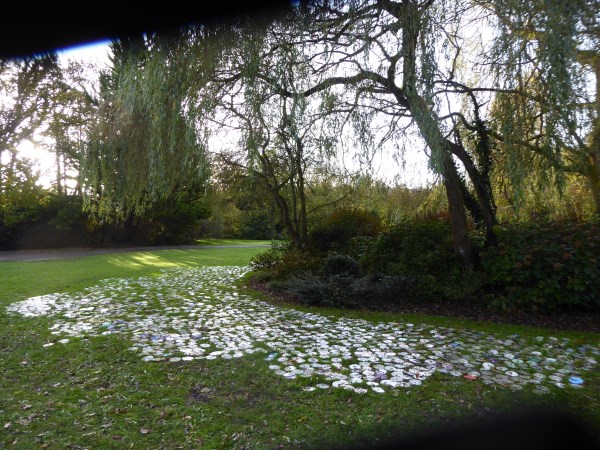 The morning after the night before and everything is cleared away. The only evidence is the old cds scattered beneath the willow awaiting removal.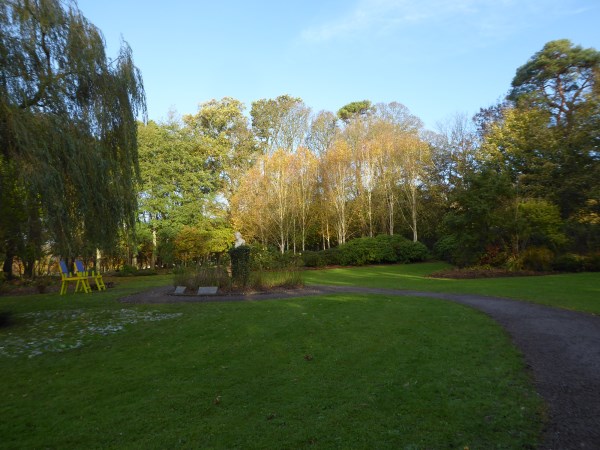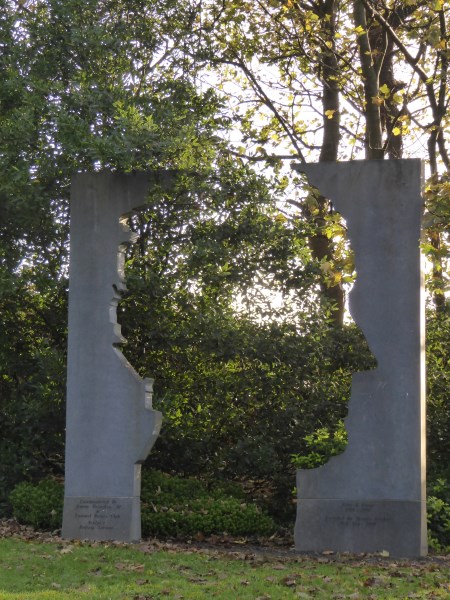 The Garden is back to normal and still beautiful.