"Oh, would some Power the giftie gie us
To see ourselves as others see us…."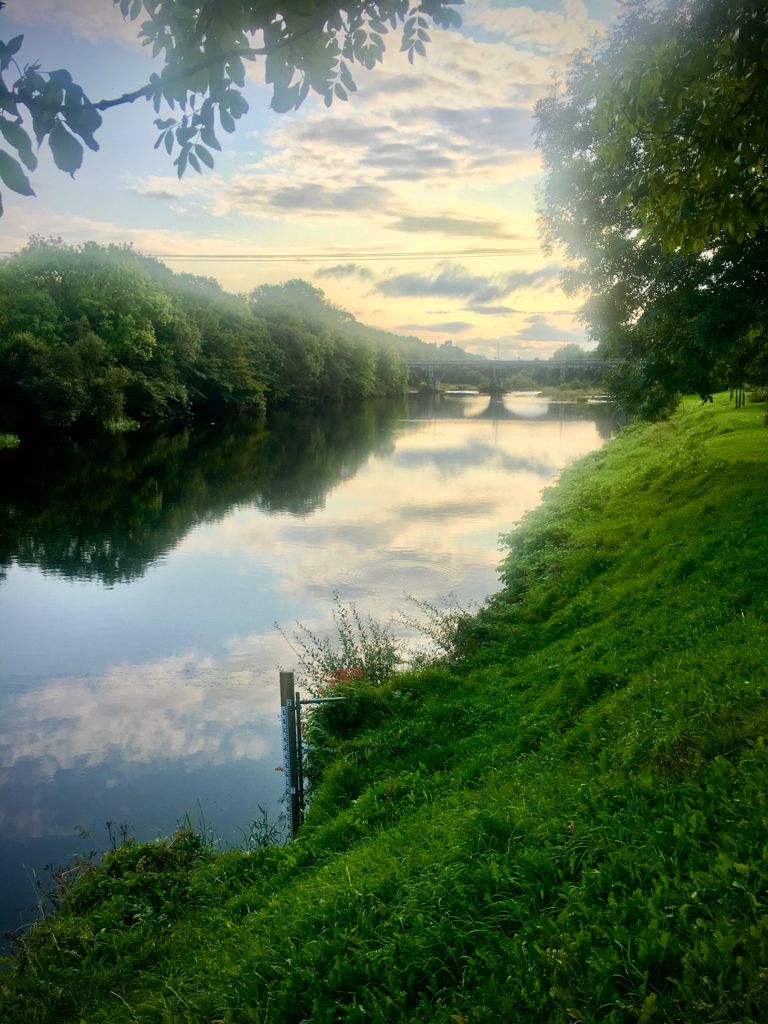 Éamon ÓMurchú was home in Listowel and he took a few photos with his phone. The photos show us Listowel as it is these days, lovely as always but undergoing change. This one shows the unchanging River Feale in all its magnificence.
<<<<<<<<<<<<<<<
Different Times
In June 1950 Fine Gael T.D. Captain Patrick Giles told the Dáil that "only big swanks with money to burn" could buy tomatoes. (Irish Examiner)
<<<<<<<
On the Move
Broderick's Pharmacy is relocating to Market Street.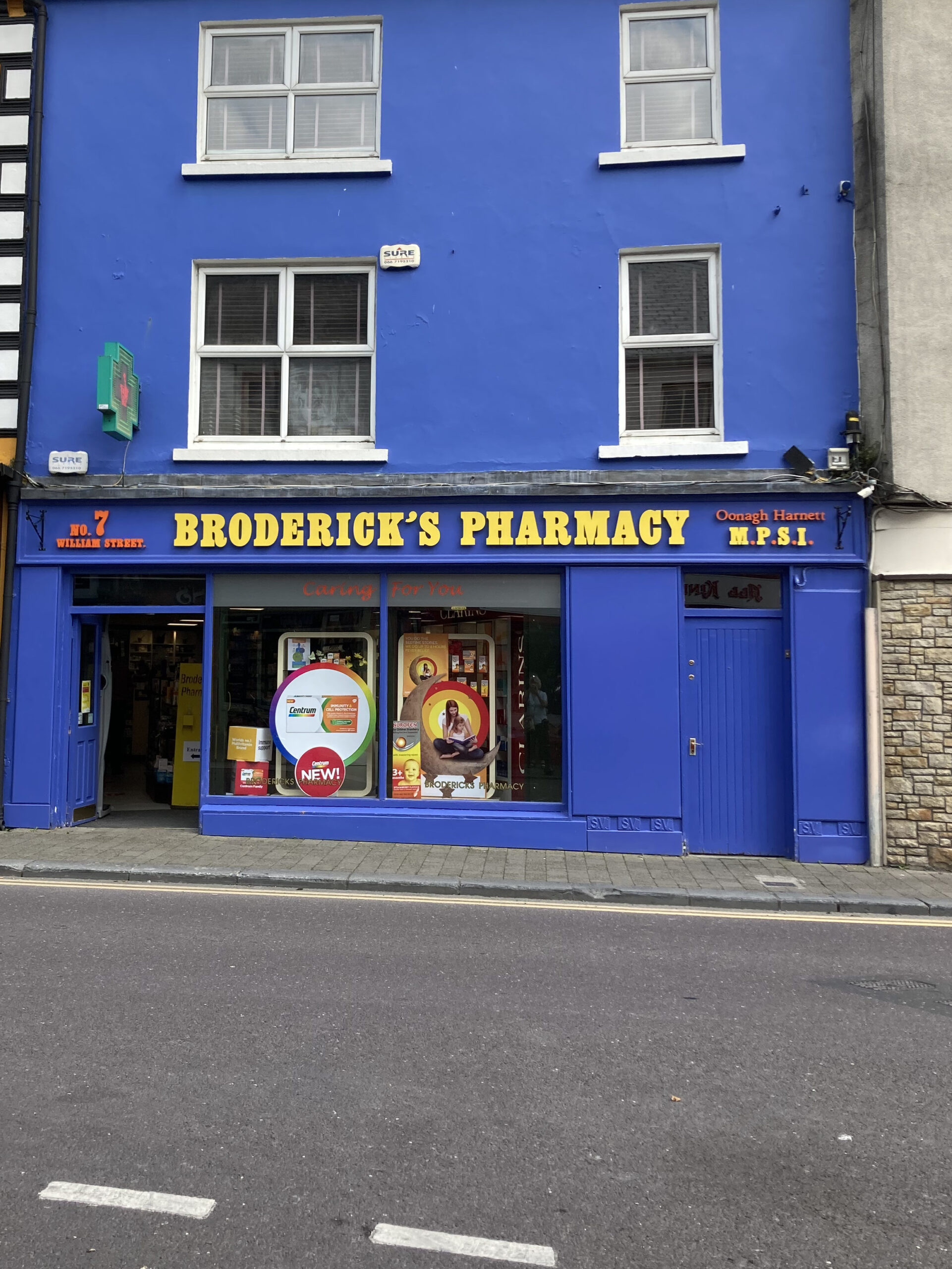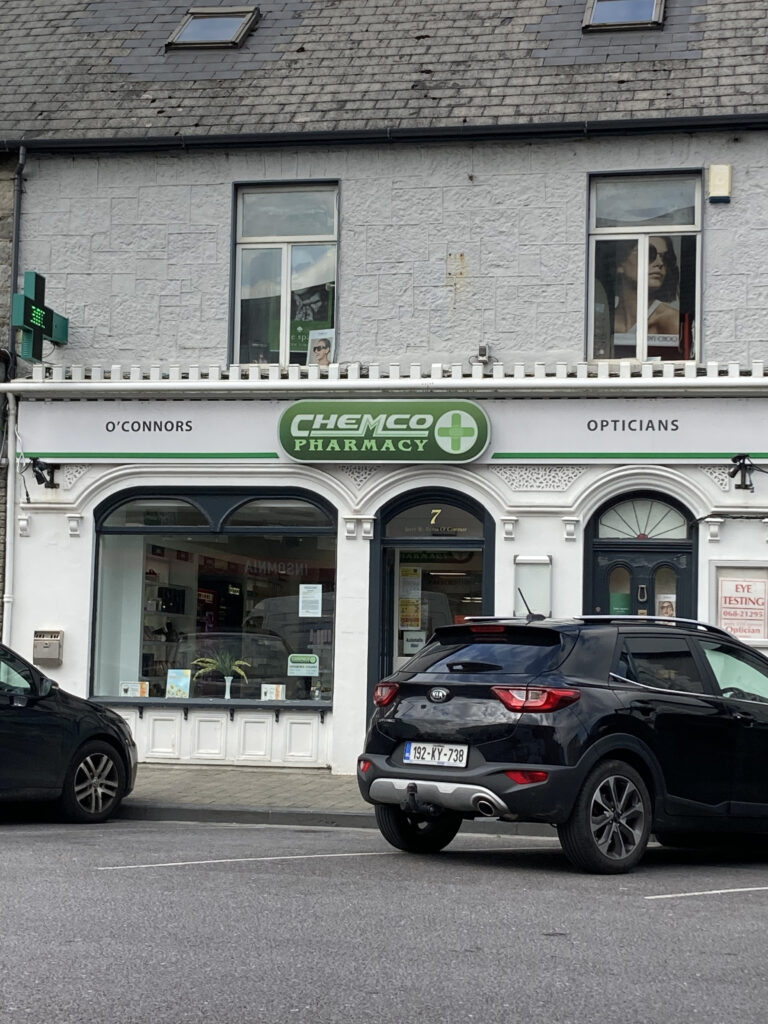 <<<<<<<<<<<<
Kathy Hochul is New York governor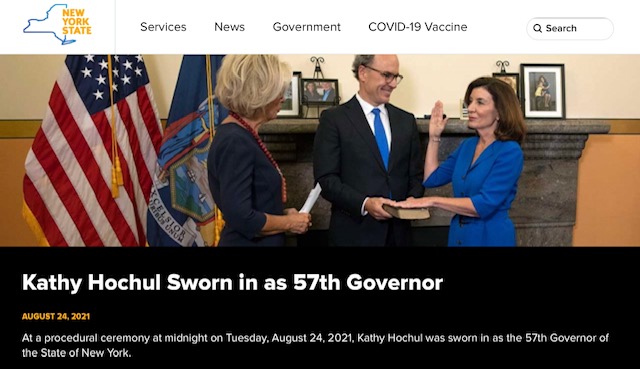 John Anthony Hegarty sent the picture and Kay Caball provides the story of the Kerry connection. Below is the link to Kay's account of the governor's Cournane/ Courtney ancestors. It is well worth a read.
Kerry Ancestors/ N.Y. Governor
<<<<<<<<<<<<<
Scaffolding Everywhere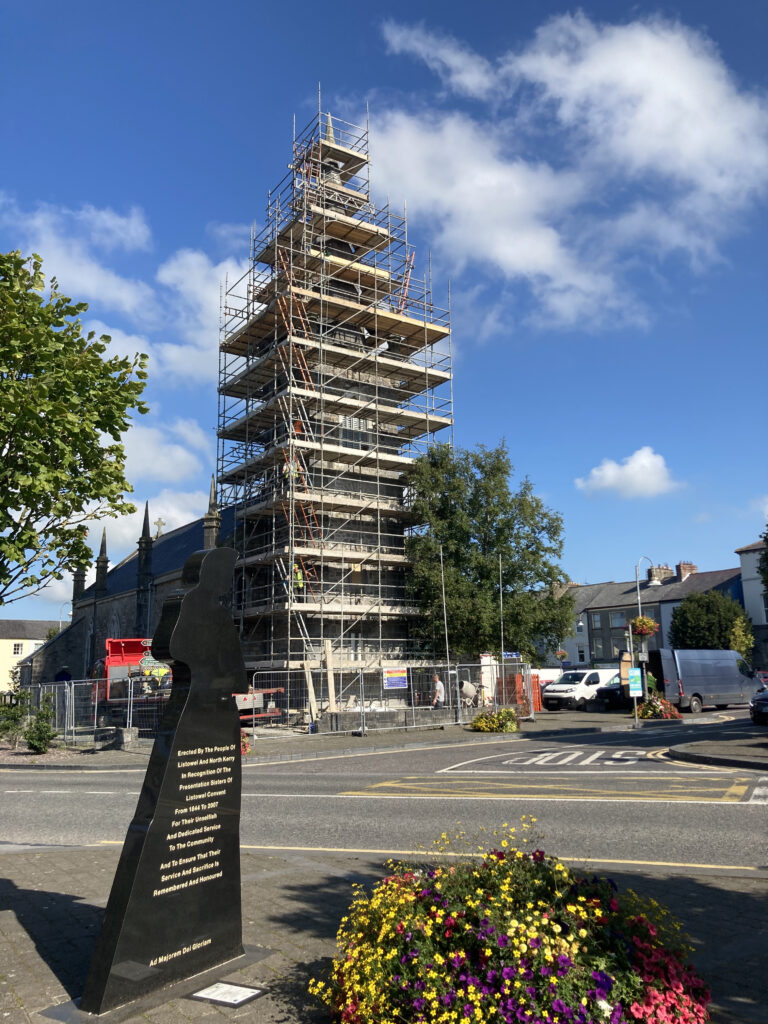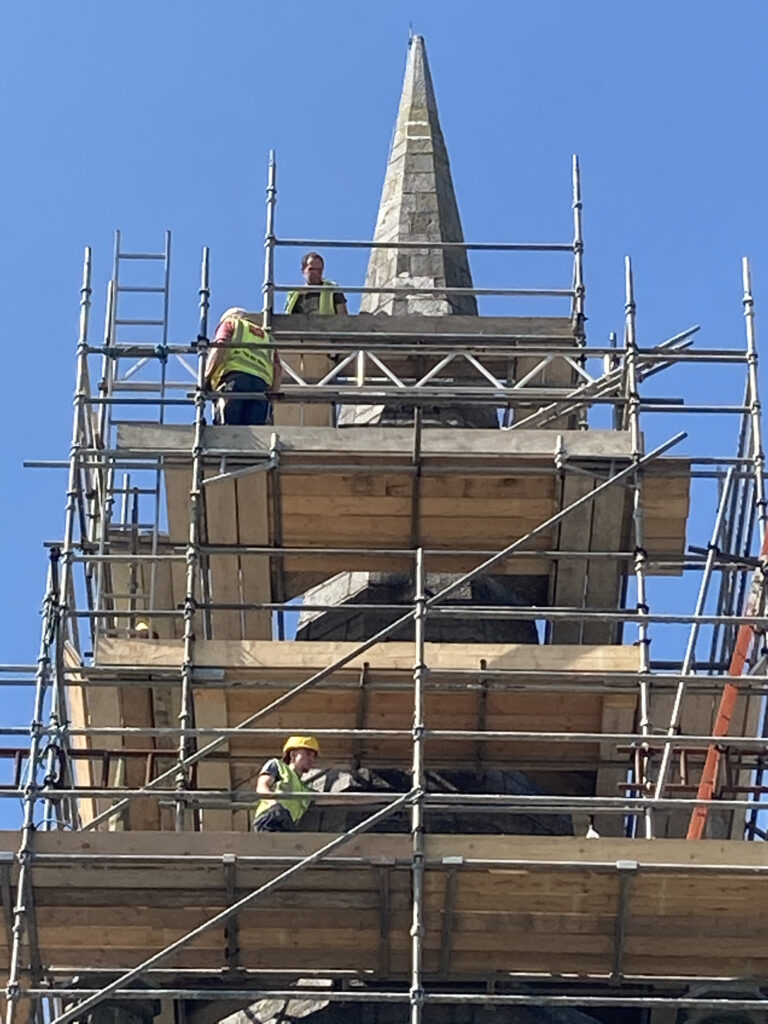 The scaffold at St. John's has reached the top of the spire.
Máire tells us that the clock face is down for repair.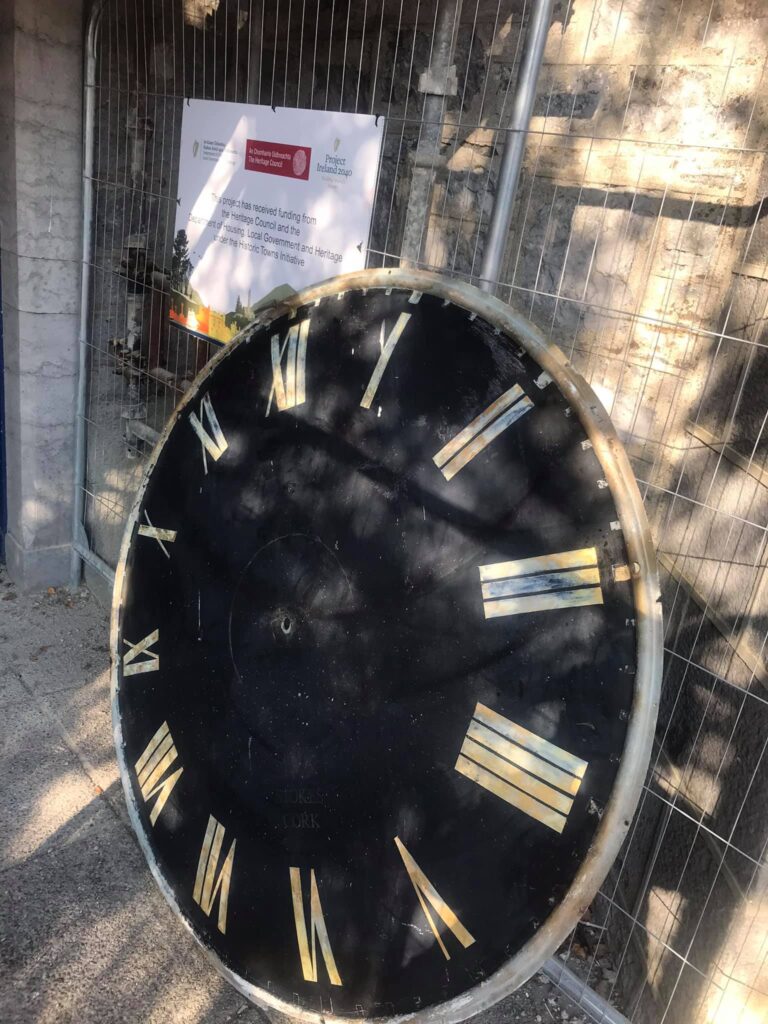 This reminded me of a story Junior Griffin told me.
Here is is again.
John Griffin of Bridge Road was the local expert watch repairer. Archdeacon Wallace approached him to ask if he would repair the St. John's clock.
St. John's was then a functioning protestant church.
In the 1940s it was forbidden for a Catholic to enter a Protestant church. Mending the clock, however, would not involve entering the church as there was no access to the clock from the church. To solve this problem John Griffin constructed a kind of primitive cherry picker. This contraption was a kind of cage that he would enter on the ground and using pulleys and ropes he would hoist himself up to the clock in order to access the movement of the clock.
Junior's mother was worried sick that some harm might come to her husband in this makeshift hoist so she sent Bert and Junior to the Catholic church to light candles and to pray that no harm would come to their dad.
<<<<<<<<<<
A Sobering Fact
In April 1954 Michael Manning was the last person to be executed by the state. He was convicted of murdering a nurse, Catherine Cooper.
(Irish Examiner)
<<<<<<<<<<<
We're all Mayo Supporters now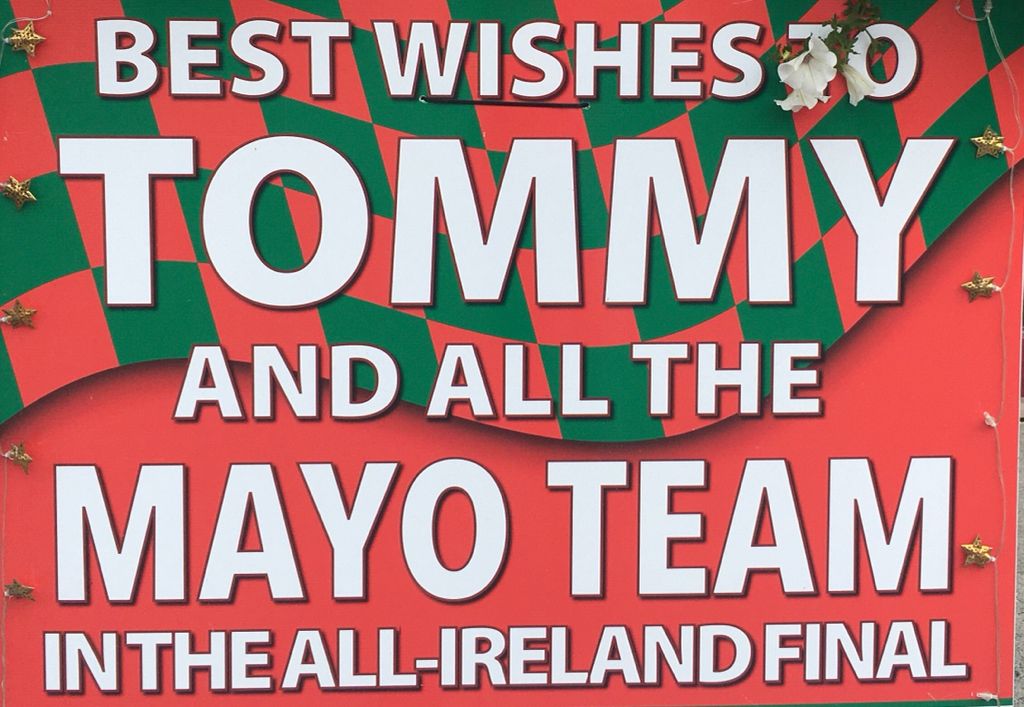 Éamon ÓMurchú took this photo on his Wild Atlantic Way trip.
I think we'll be seeing a few posters like this in Kerry now.
<<<<<<<<<<<<<<<<<<<<<<<<<<<<<<<<<