Signs of Spring spotted on Market St.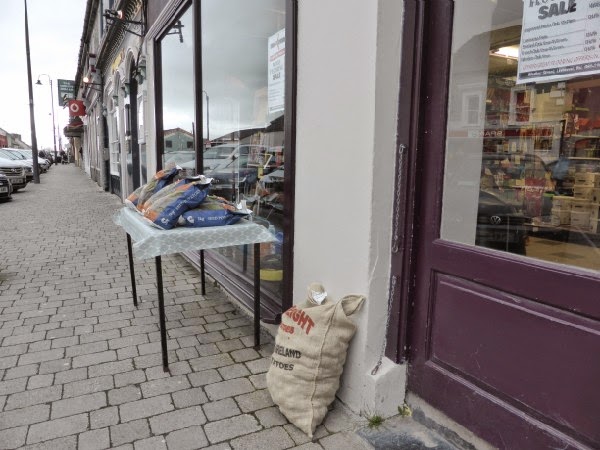 Seed potatoes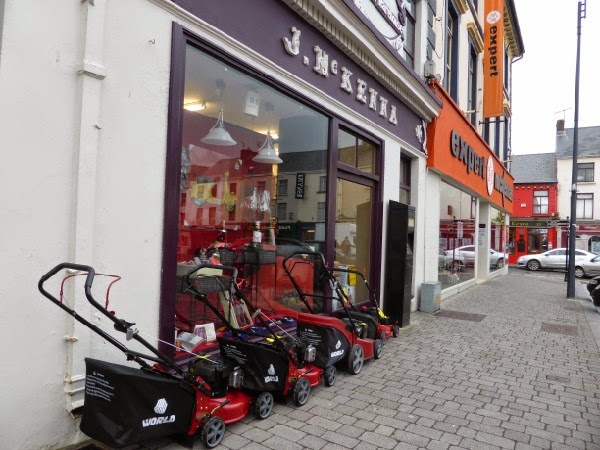 Lawn mowers lined up outside McKenna's
<<<<<<
Three local Historians
Snapped on the street on Ash Wednesday 2015, Jer. Kennelly, Denis Carroll and Damien Stack, my fellow keepers of the flame of Listowel memories.
<<<<<<<
Then and Now
Below are the three most recent locations of Listowel post office in chronological order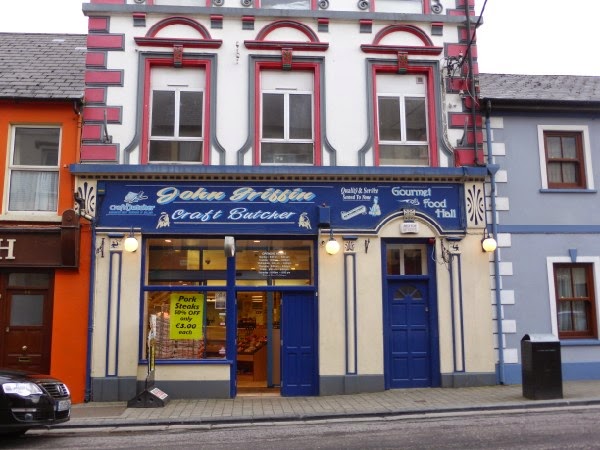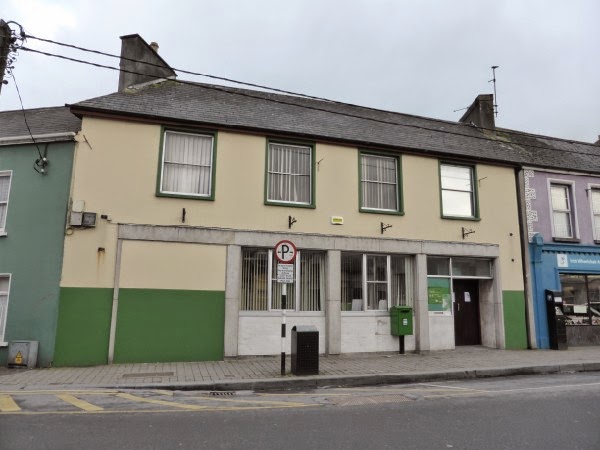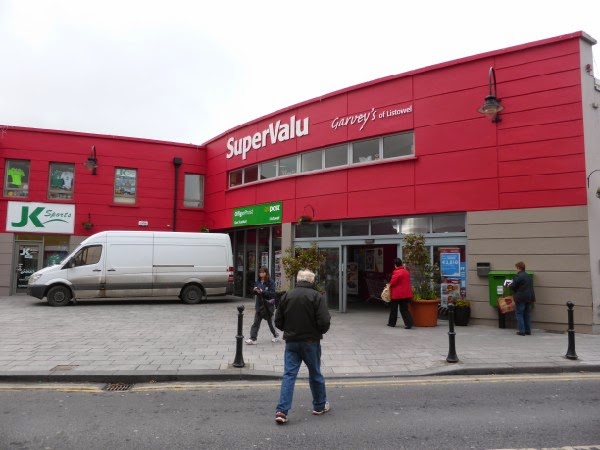 Upper William Street is very quiet these days. Getting a parking space to visit the shops here is no bother at all these days.
<<<<<<
At Craftshop na Méar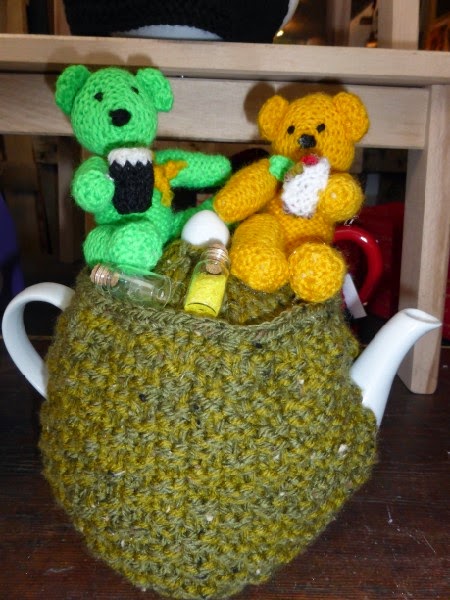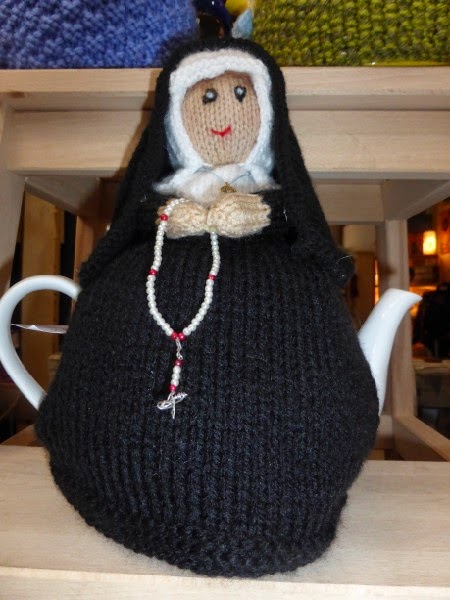 If you would like a novelty tea cosy, these beautiful creations, all hand made, including the rosary beads are available in the craftshop in Church St. Lots of other beautiful things on offer as well.
<<<<<<
Parking in Super Valu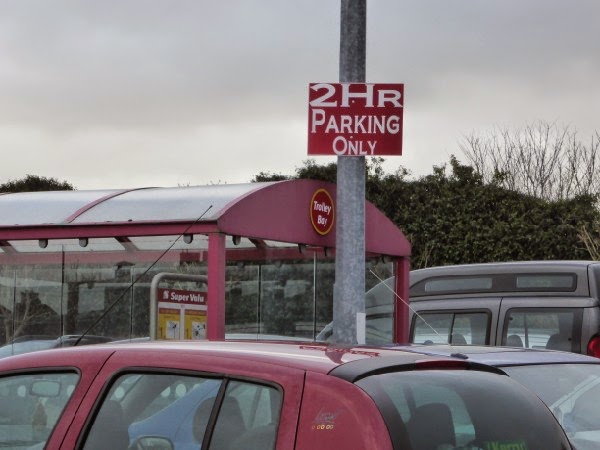 These signs have appeared recently. I don't know what the punishment is for exceeding the 2 hours.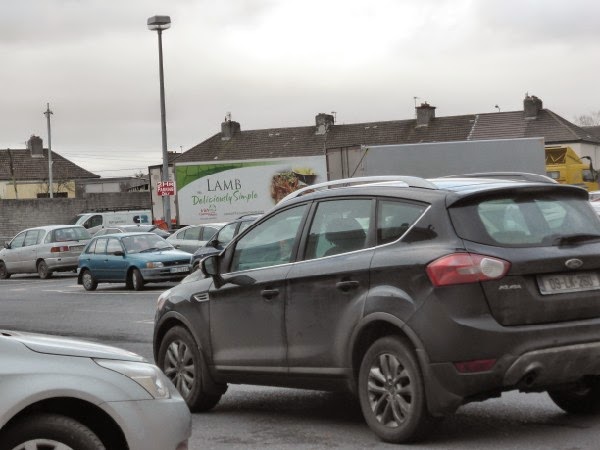 There car park was very busy on the day I visited, with big lorries delivering and cars everywhere.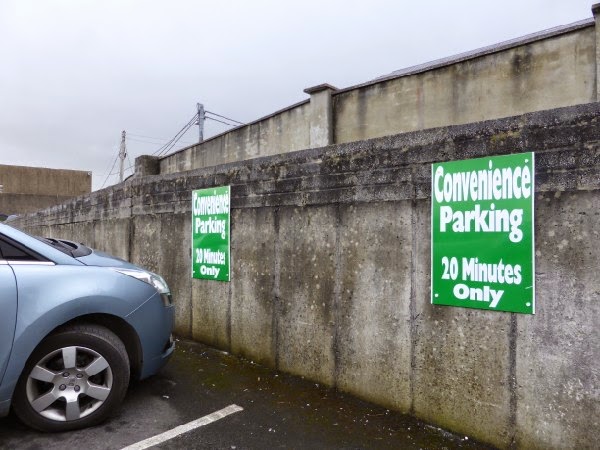 This is a new one on me. Again I don't know what the penalty is for exceeding the time.
<<<<<<<<
Emigrant Girls From Killarney
Thirty five Killarney girls were meant to sail on the Elgin from
Plymouth to Adelaide, (Southern Australia) on 31 May 1849. Finding
the identity of these thirty five girls has been a major problem for me, since
starting the research on the book The Kerry Girls: Emigration &
the Earl Grey Scheme.
Thus begins another great essay on the fate of some Kerry girls during The Great Hunger.
Read Kay Caball's blog post here;