Dahlia blooming in October
<<<<<<<<
Beautiful Killarney House and Gardens
If you haven't already visited Killarney House, do put it on your bucket list. it's a really excellent visitor attraction with something for the historian, the gardener, the art lover and now for the children as well.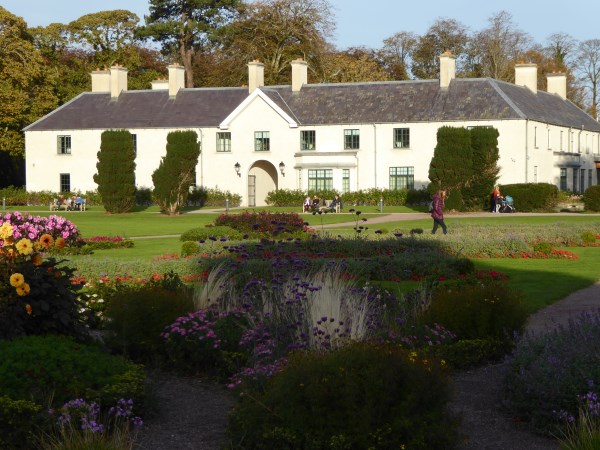 <<<<<<
Upgrading the Ballalley
Charlie Nolan was in the area when they started work on the ball alley. He took this photo before they plastered over the last of the graffiti.
<<<<<<<<
Holy Well near Pilgrim Hill
From the Dúchas folklore collection
Old Ruins, Kilmorna . Collector- Máire Bean Uí Catháin,
Informant Kathleen Brosnan(1) Gallán standing alone 3 1/2″ by 3″ by 1 1/2″ situated in the property of Mrs. Nora Brosnan, Lacca East, east of Kilmorna. It was an old burial-place.
Folklore.
The hill, on which this stone is situated, is called Pilgrim Hill.
According to the old people engineers, who visited the place fifty years ago, said it was the second oldest Church yard registered in Rome.
There is a well in the recently called an tobar mór and it was regarded by the old people as being a "blessed well".
Beside the well there was a big mound of earth.
<<<<<<<
North Kerry's WW1 dead remembered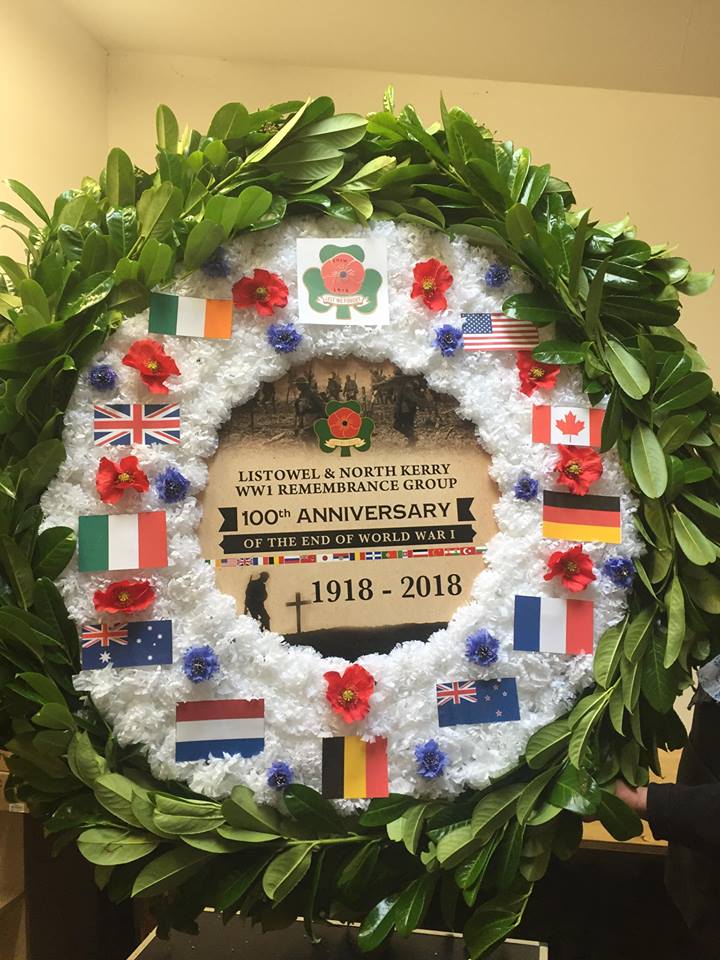 After a very moving mass of remembrance this wreath (crafted by Amazing Blooms, Listowel) was laid at the memorial stone in Listowel Town Square.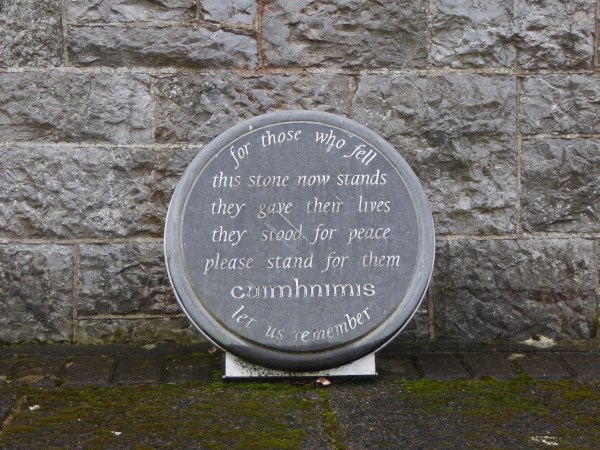 Listowel's memorial plaque to the fallen is located at the rear of St. John's Arts Centre in The Square.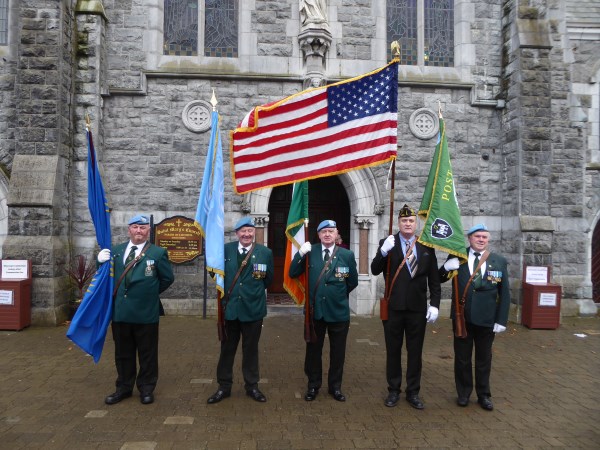 Colour Party leaving St. Mary's church after mass prior to marching across The Square for the wreath laying ceremony.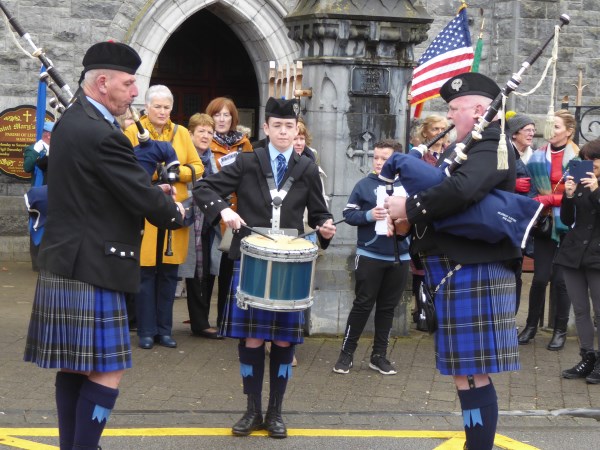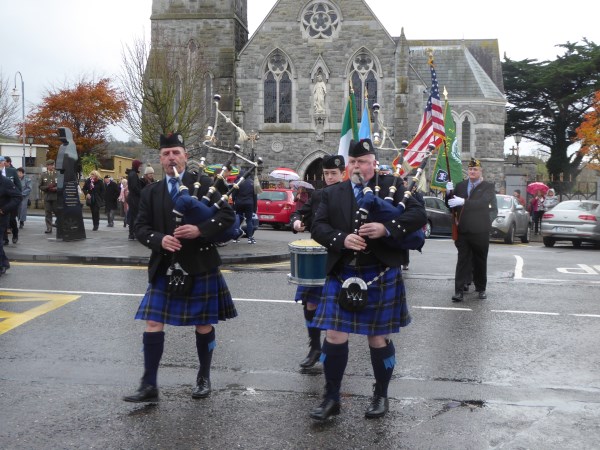 Pipers and drummer lead the dignitaries across The Square.