Sunset in Ballybunion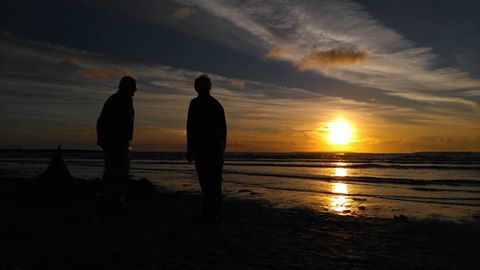 (Photo; Ballybunion Prints)
The Maharees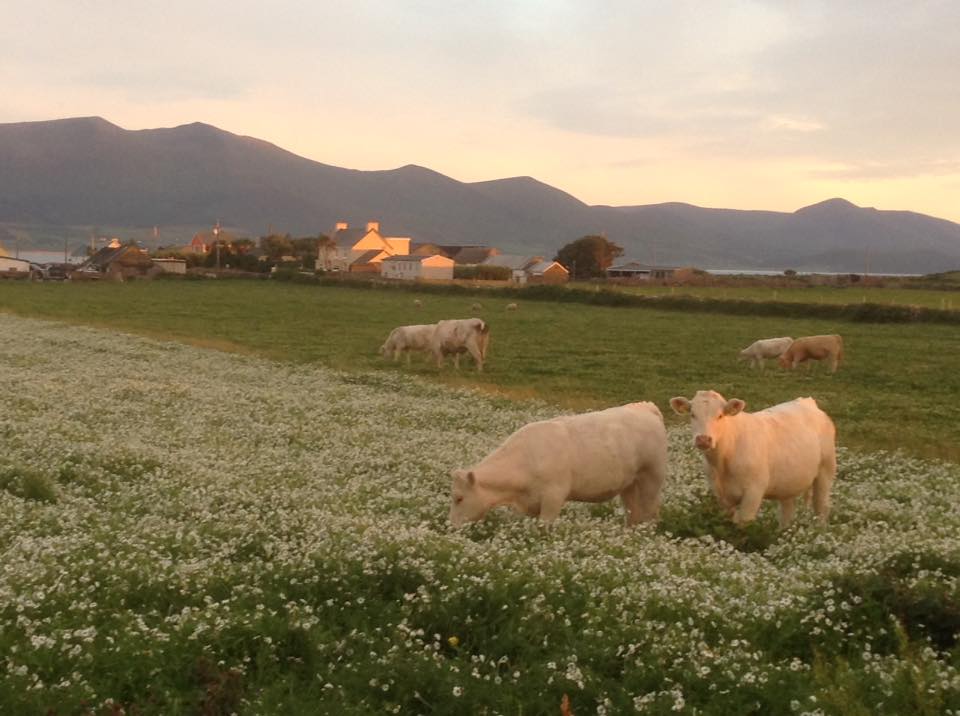 ( photo: Brenda Enright)
<<<<<<<
Cows in The Square in the 1970s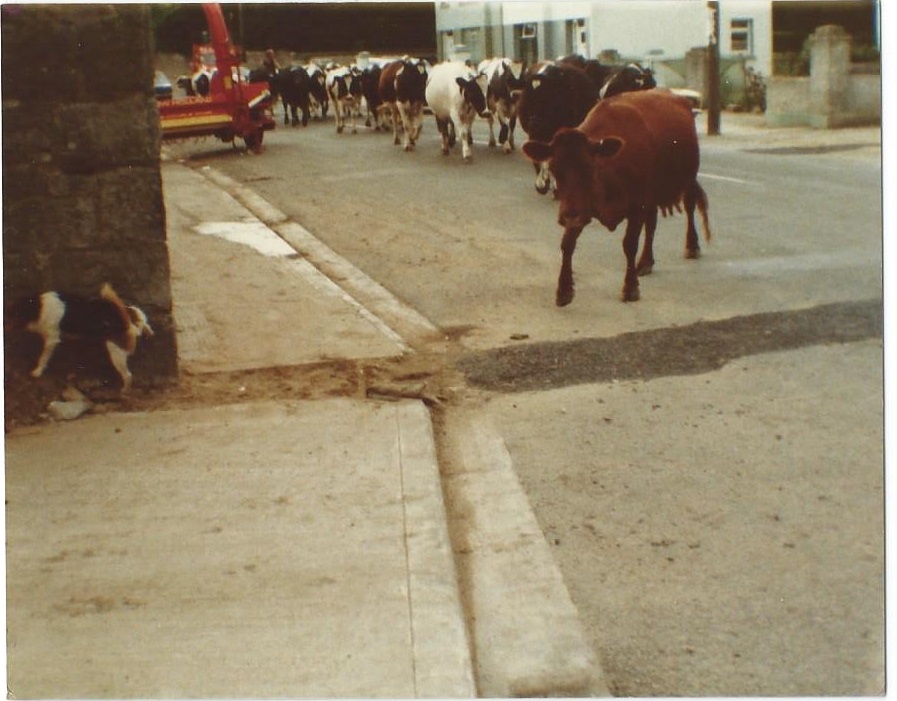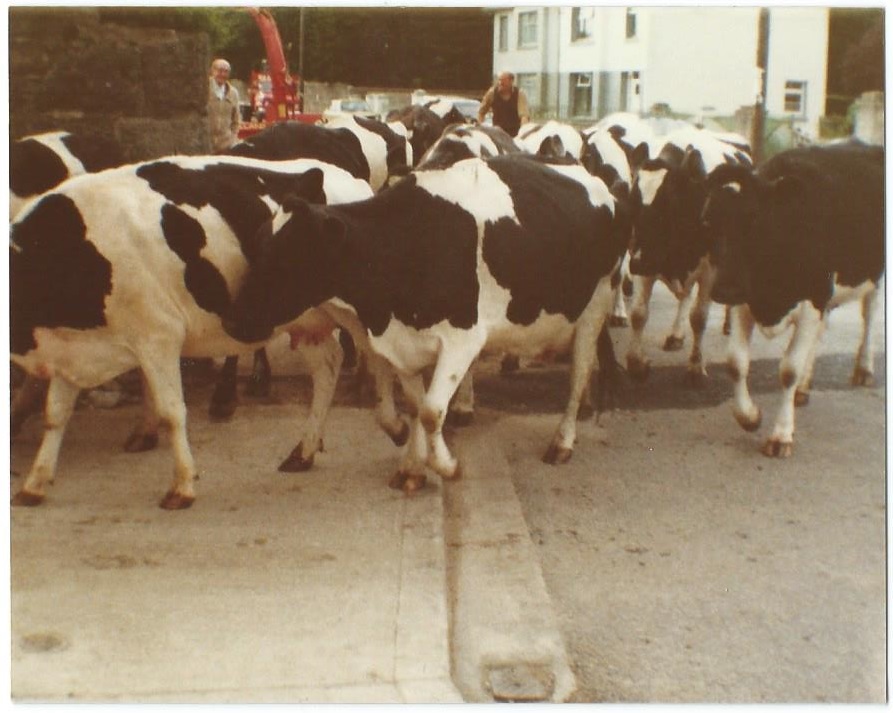 Two more photos from a different era from Anne Wixted
"Martin Daly's cows. These photos were taken on the Bridge Road in 1978 and show the late Martin Daly on his bike, driving his cows back down the Dog Track Road (now the Lodge etc.) after milking. The stone wall on the left hand side of the photo has been demolished now, and the Lodge itself has been relocated in to the Town Park."
<<<<<<<


Daithi, The Listowel Connection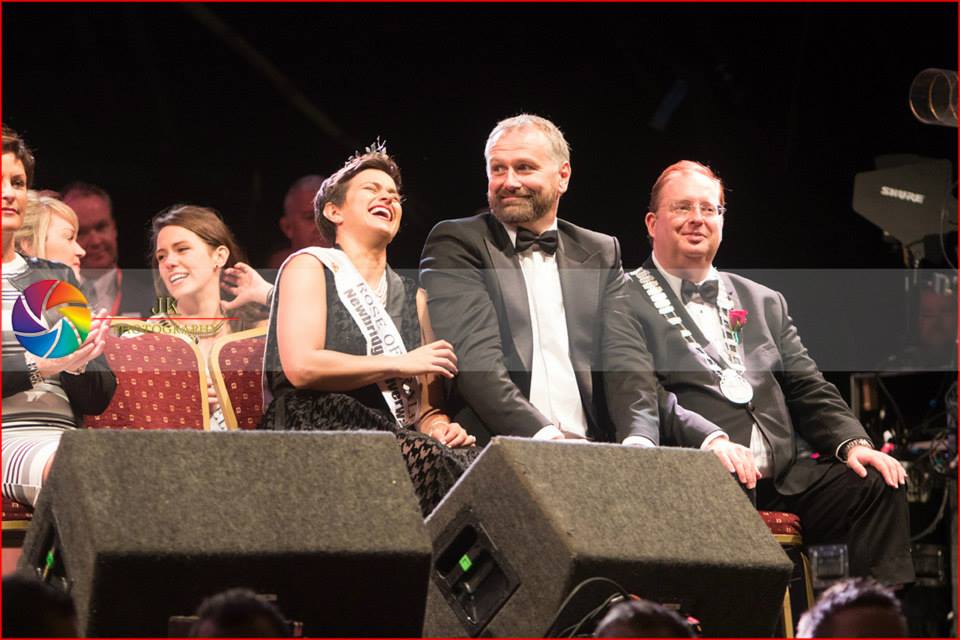 Daithí ÓSé shares a joke with the 2014 Rose of Tralee. (photo: John Kelliher)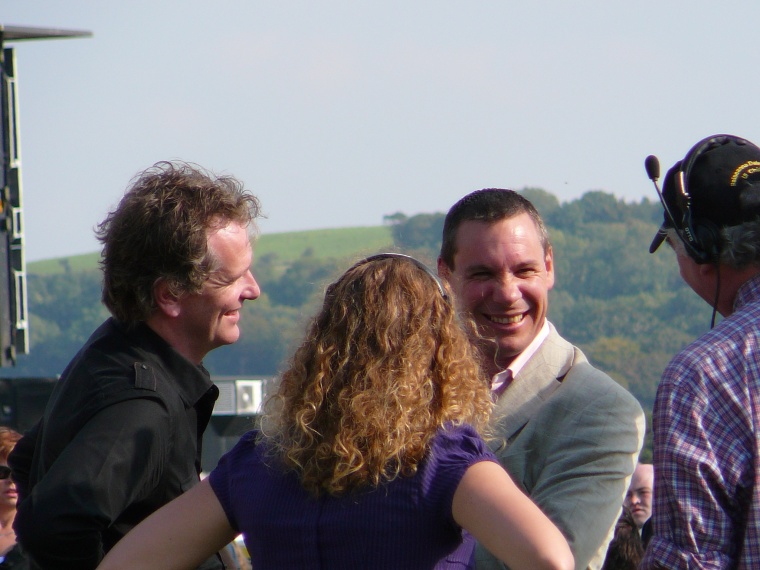 This is a less dapper Daithí, chatting to Pat Healy and some TG4 colleagues at Listowel Races a few years back.
<<<<<<<


Do you recognize anyone here?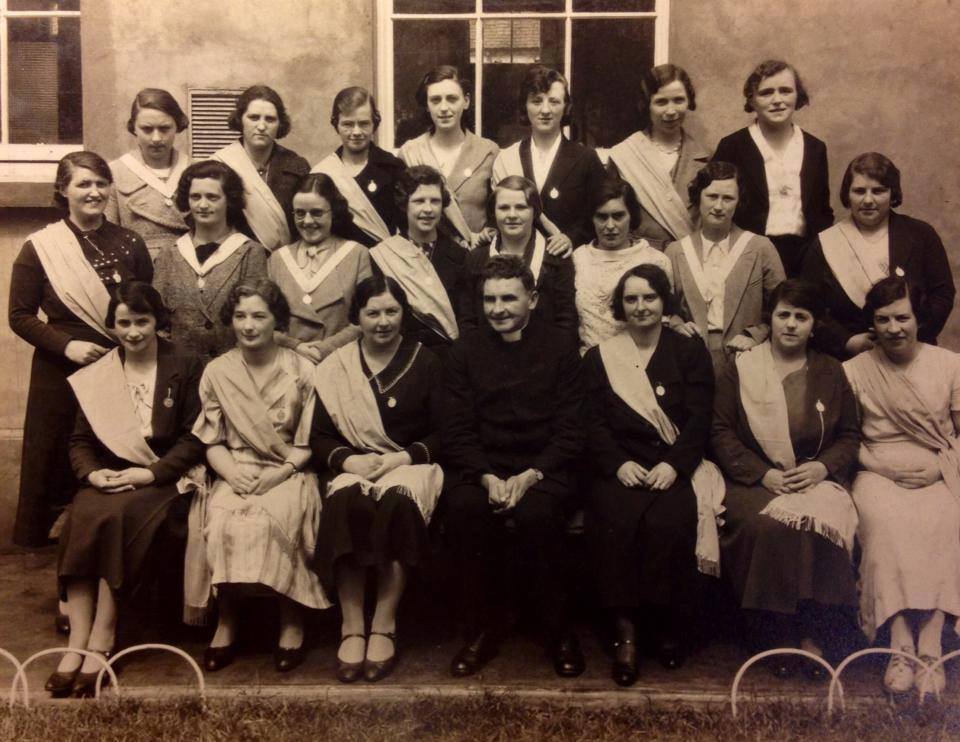 (photo: Limerick Life)
"Interesting old photo from around 1930 most likely taken in Limerick. The woman in the back row on the far right is my aunt Rita Jones (nee Walsh), the photo was taken before she married. She lived in Wickham St and he parish was St Michael's but she preferred to attend Mass at the Dominicans nearby. This may be related to St Michael's or the Dominicans. I don't know what the event or occasion is? There may be people who recognise their granny or great granny in this pic, or may know what it is or where it is."


The sash seems to say to me Children of Mary or Sodality of Our Lady. Can any Limerick lady (or gentleman) shed any light on this?
<<<<<<<<


Success in the U.S.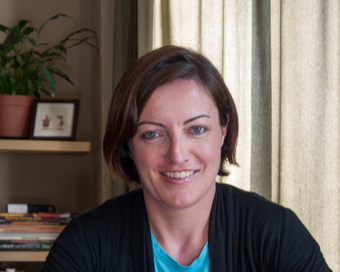 Claire Keane
I don't know if this lady has a Listowel or even a Kerry connection but her name is a Kerry one. This what Women Mean Business in the US has to say about her;
"As a 12-year-old schoolgirl, Claire Keane's home-made caramel squares sold out as soon as she brought them into the classroom.
So it's no surprise that these days, she's not only the owner of a thriving bakery in the USA but has also landed a partnership with ice-cream giant Häagen-Dazs, which has seen her chocolate-caramelised-oat ice-cream go on sale in thousands of supermarkets across that continent.
These days she's a recognised artisan food producer with her own award-winning bakery, Clairesquares – but in fact, food was actually the last thing on Keane's mind when she first decided to go into business.
The 39-year-old UCC graduate from Cork's leafy Model Farm Road holds a Master's Degree in Environmental Science from UCD. She started her working life in the environmental department of Fingal County Council while still in her early twenties.
However, in 1999, Claire decided to take off to funky San Francisco, where she worked with an environmental consultancy firm for nearly four years.
 On a visit back to Ireland she re-discovered her love of baking which she'd inherited from her mother Kitty: 
"I re-visited my mother's recipe for caramel squares, and did a lot from Darina Allen's books as well. "I re-discovered my old passion for baking – when I was at school in Mount Mercy in Cork I used to sell my caramel squares to my classmates. They sold out every time I brought them in!"
On her return to the States, Claire decided that it was time to get serious. 
It was 2003 and she was facing the big 3-0: 
"I was turning thirty and needed to do something with my life. I'd always wanted to start a business," she says, adding that one of her top ideas at the time was a company selling gift baskets. 
"Baking was the last thing on the list!"
(Text Áilín Quinlan)
You can read the rest of the article by clicking on the link above and if you find yourself lucky enough to be in the San Francisco area look out for Claire's Squares.
<<<<<<<


Meanwhile in Kitale


Over in Kenya, Jack O'Regan from Ballyheigue is still trying to negotiate this dowry business in time for his wedding to Yolanda in September. As part of the deal, Jack has to provide a dowry of livestock to the satisfaction of the Chakava elders. Read all about this part of proceedings HERE
Sounds like he could do with the help of a modern day Dan Paddy Andy.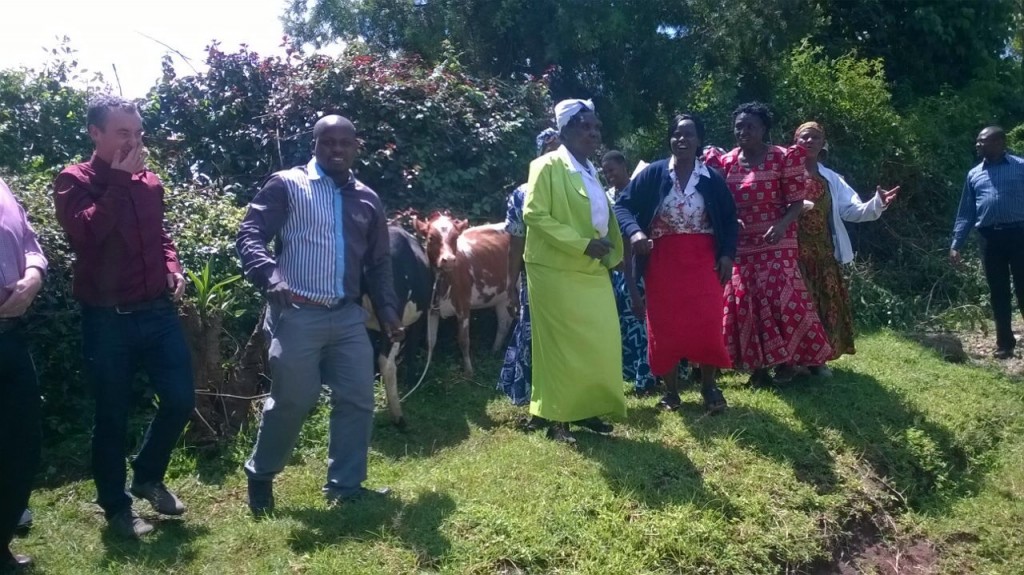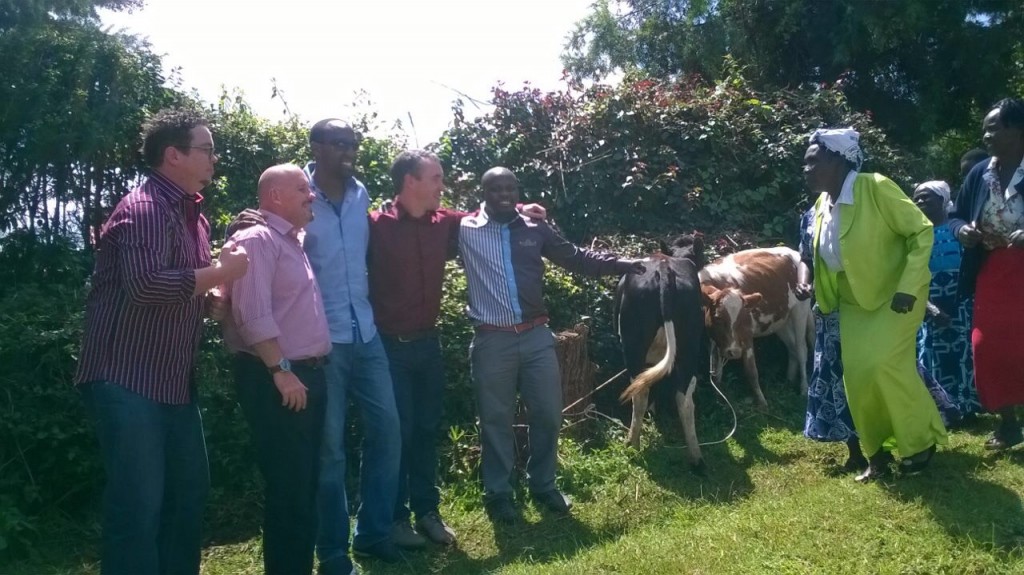 Buying the cows involved singing and dancing as well as tough talking.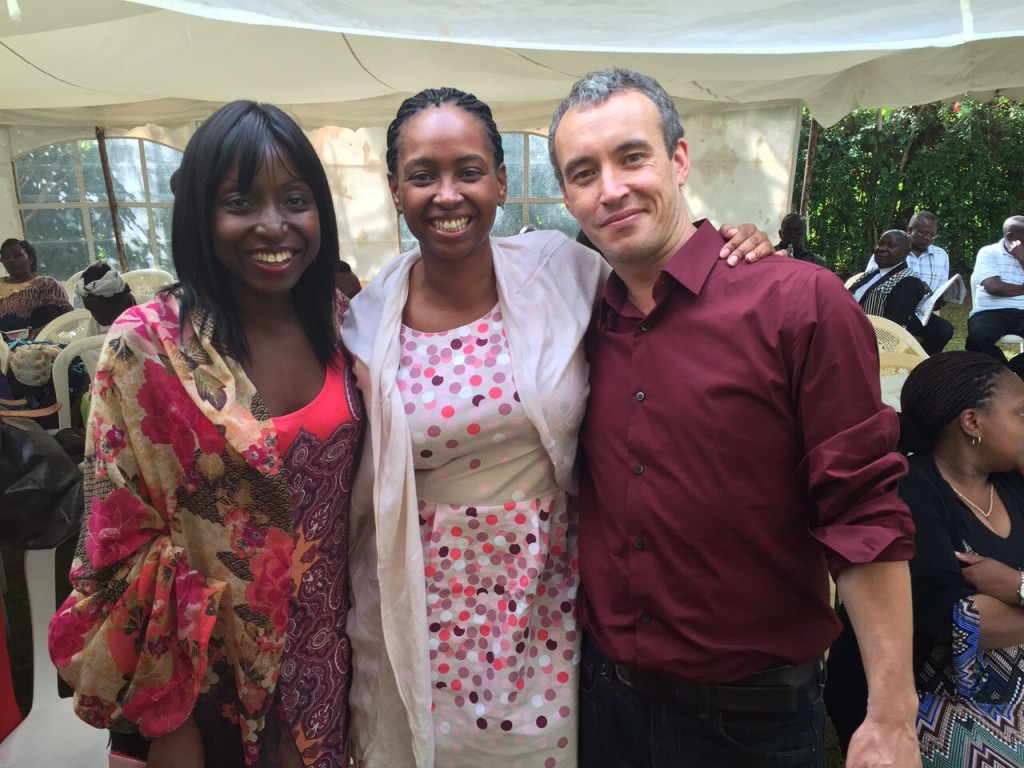 You'll be glad to hear it all ended well and the wedding is on track.
<<<<<<<
Among the many heartfelt tributes to Mary Keane R.I.P was the respectful silent tribute of her funeral procession through the town. It is a credit to the Keane family that they allowed the their very personal grief take its place side by side with the town's need to publicly grieve a very well loved first lady.
Mary Keane's funeral procession