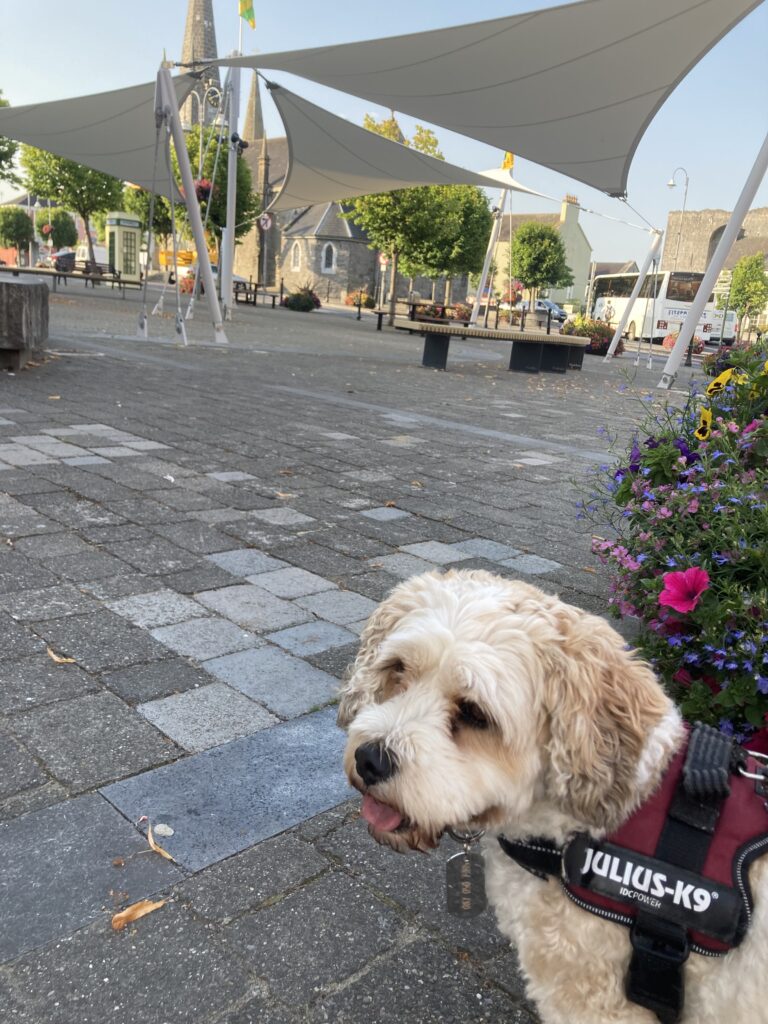 <<<<<<<<<<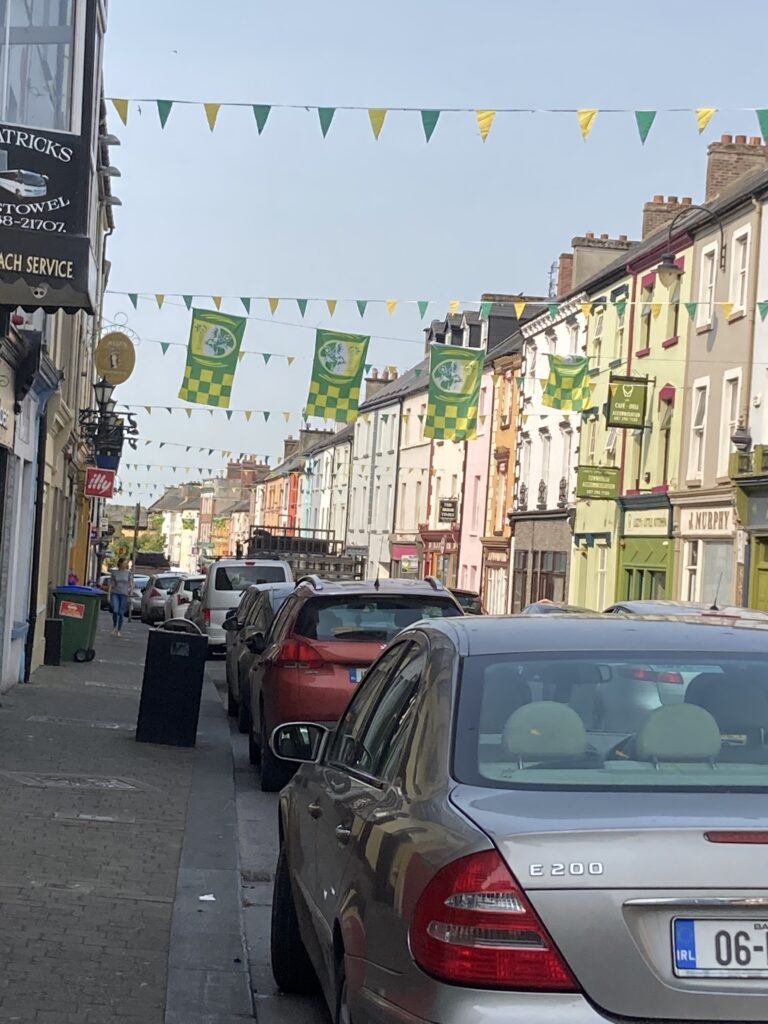 Church Street supporting the team.
<<<<<<<<<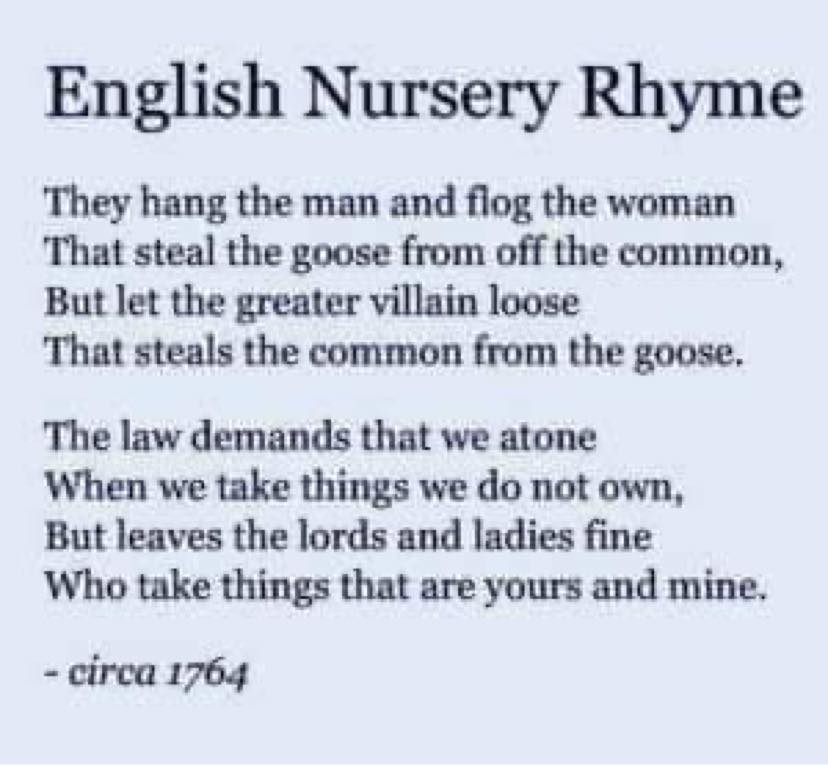 <<<<<<<<<<<
Irishisms by Ronan Moore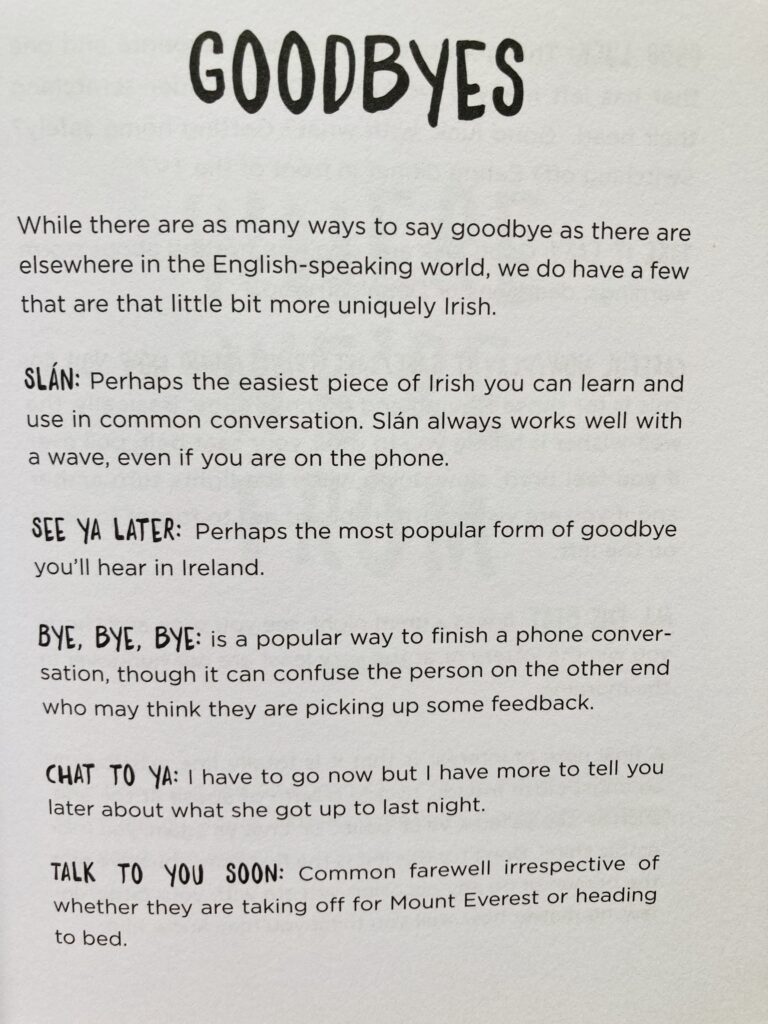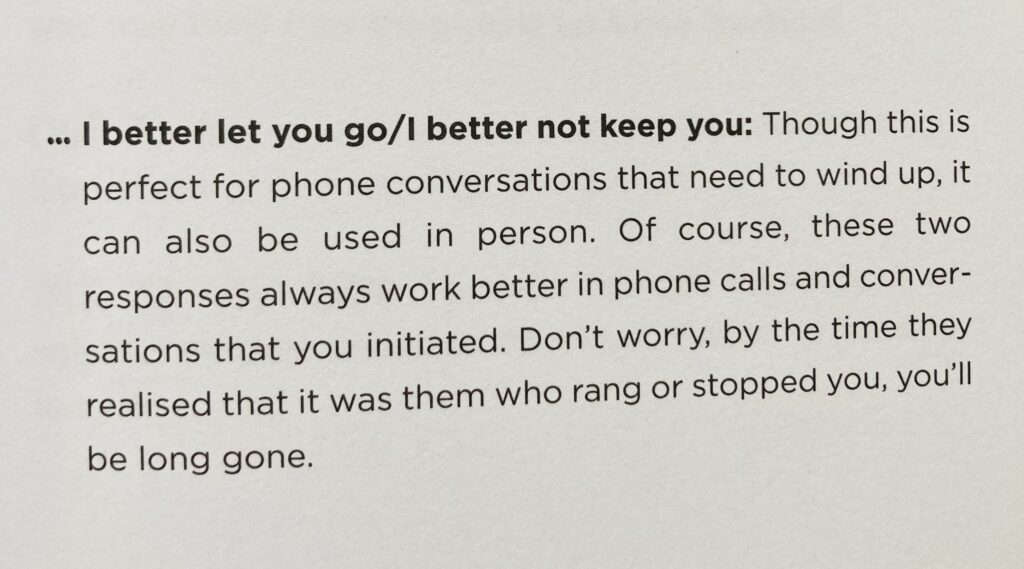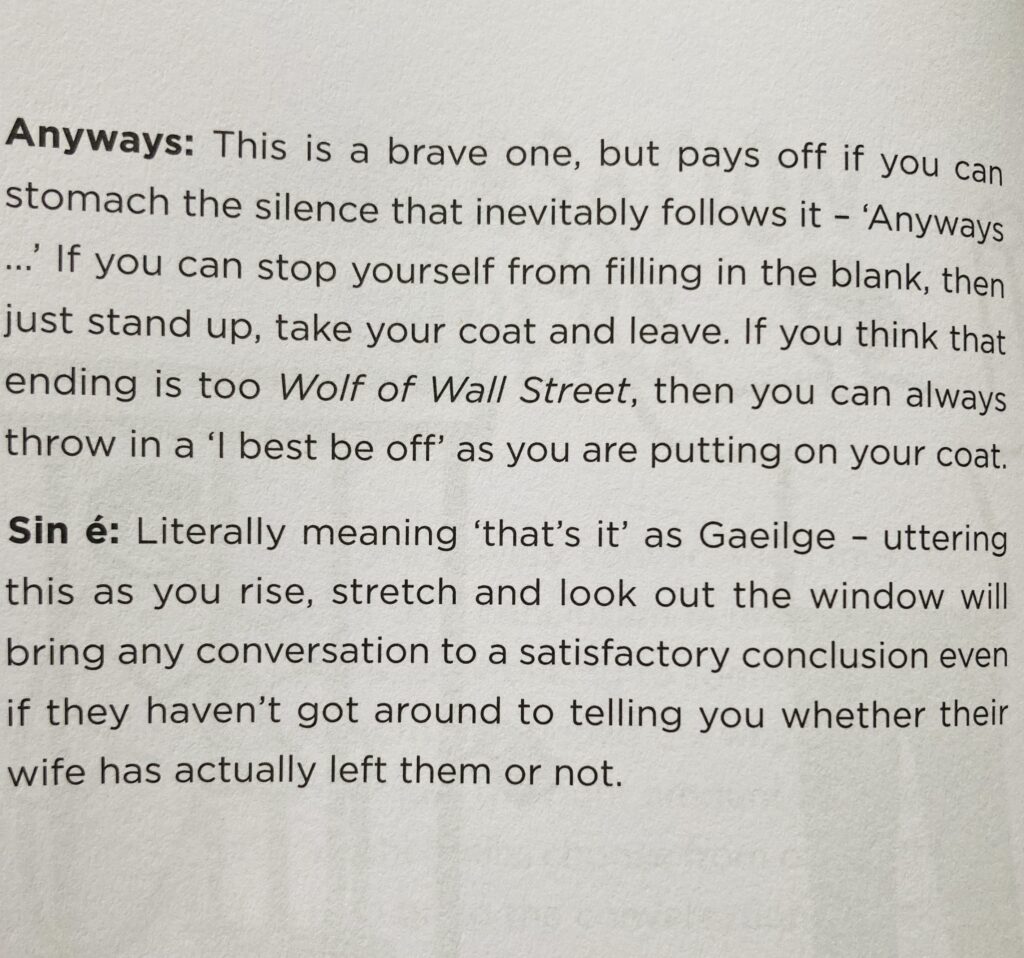 <<<<<<<<<<<
The Kingdom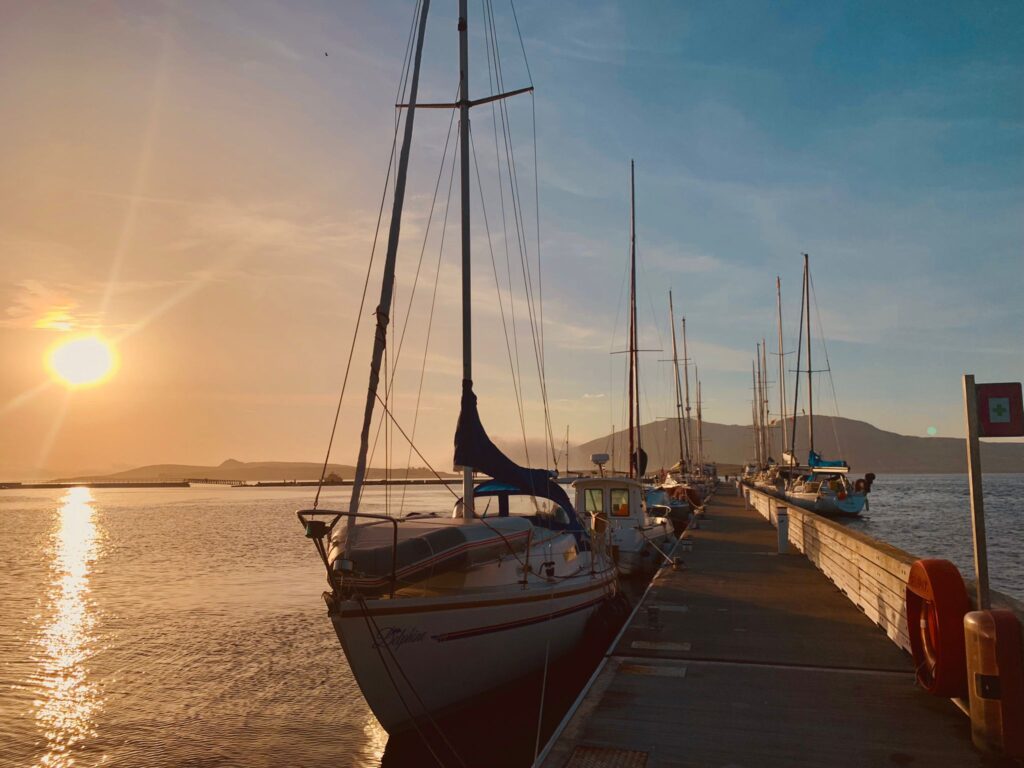 Beautiful Knightstown pier at evening in July 2022
<<<<<<<<<<
Getting behind the Team
Listowel is pulling out all the stops to support Kerry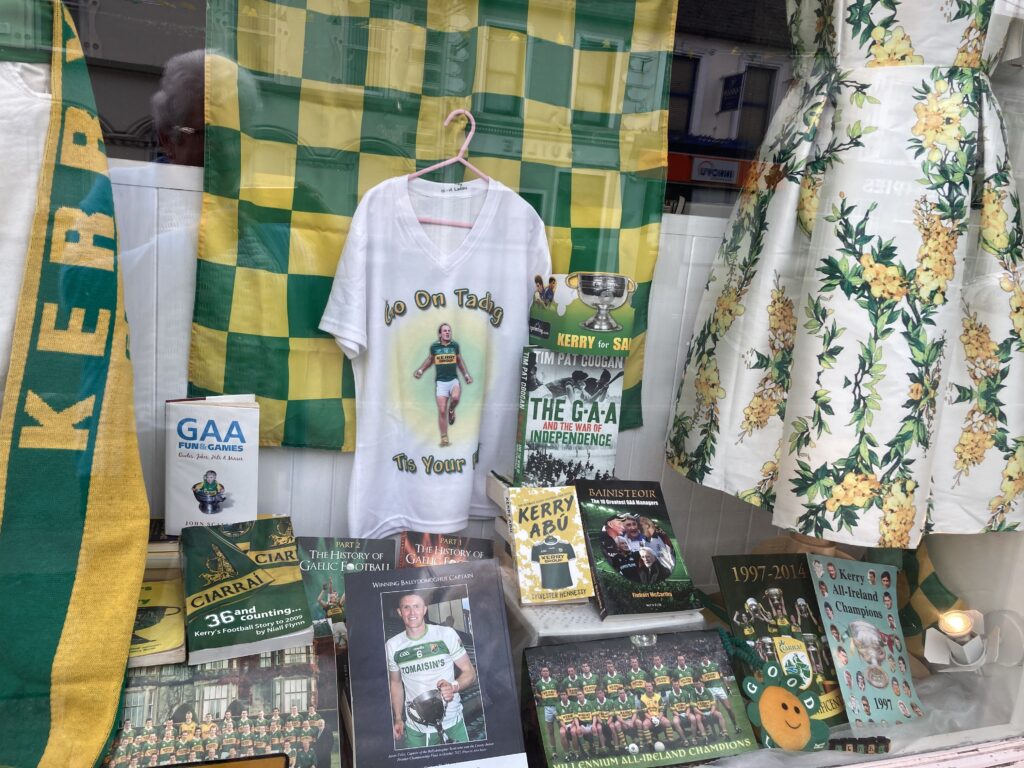 Listowel Vincent de Paul shop.
<<<<<<<<<<<
The Ghost Train
Dan Doyle remembers going to an All Ireland final in the bad old days. Dan writes essays about growing up in The Black Valley in what seems like a different age.
Dan Doyle Black Valley All Ireland
So long ago we went to Dublin for the All Ireland final. We went on the Ghost Train from all over Kerry. We went on the Ghost Train as it was the only way to get to Croke Park before motor cars. The train traveled through the night and it was packed.
It started back in West Kerry and men from Portmagee and Waterville and Sneem and Kenmare took the train. These were the pure men of Kerry, big and tough men of the land and the sea, men who carried parts of pigs heads wrapped in news paper and tied with a bit of binder twine. These men had overcoats and caps on them and big hands from digging the land and pulling in nets with fish that time.
My mom came home from the village and told me go. She handed me a 10 bob note and to this day i dont know where she got it as we never had much money. So she said go as some of the older lads were going from the village of Milltown. So down to Rathpook i went at around 7 or 8. 1955 I think this one was and I stepped into the train, They say Calcutta in the back streets are full this Ghost train had them all beat, full to the rafters, men playing 31, men sitting on the toilet playing old beat up melodeons and those great men asked if we were alone and they told us stick together when we got to Dublin. It was easy to pick these men out, they all looked alike. That was before fashion came to Kerry, big grey overcoats and big caps on their head that they put on as babies and never took off i think until God called them home. Some even wore wellingtons turned down at the top, they were a sight but one thing for sure nobody bothered them in the big city, so to say this train steamed through the night would be an exaggeration in fact some times it stopped as if to draw a breath and went backwards and stopped again and seemed to collect itself as if making up its mind if it wanted to go forward or not .
We got to Dublin finally at bright of day in the morning and we followed the big overcoats to mass. That was the way things were done that time. W e got to the field early and that day it was a big crowd 82 thousand I think. Kerry and Dublin and our neighbor down the road John Cronin played center half back. He was a friend to all of us young lads at the cross roads as he came up our road. Walking was his exercise. He was black headed and big and he was an Army man and he was no one to mess with in that time of tough men. John Dowling of Tralee was another physical man who didnt know his own strength.
As the evening sun went down it was over. Kerry won, they beat the Dubs.  The men on the train going home they talked about next year already they had bottles of porter in their pockets of these big coats they still had bits of pigs' heads and crubeens but by now the wrapping paper was long gone and they shared the last of the grub with us and it tasted great.  Old turn over bread was torn asunder and passed around. We went home to Kerry and the bon fires burned as we crossed the Kerry border. 
We said good bye at Rathpook station and we never saw each other again. the Ghost Train stopped soon after and the place got civilized but let me tell you all the adventure lives on. The 10 bob note from my mom makes me remember her still. She was the smallest in the house. She was special because she found a way to put us kids first. My dad was a big tough man but he stood in awe of the job she did raising us. I loved that time of my life I loved seeing Kerry win but that was only a small part of the story for me. I carry it for a lifetime ,
Good luck to Kerry against Galway on Sunday ,they are carrying on a tradition started long ago. If they win it will carry us through the winter thinking about it ,someone less known on the team will have a big game and thats the way it is. The ref will throw the ball in and the atmosphere at Croke Park will make your heart beat quickly. It is good to be from Kerry on All Ireland day . Iwill listen to Ambrose o Donovan on the radio i will listen as that is the way my dad before me did it to Micheal o Hehir and i will pace the floor like he did.
Come on the Kingdom
<<<<<<<<<<