Sitting on the fence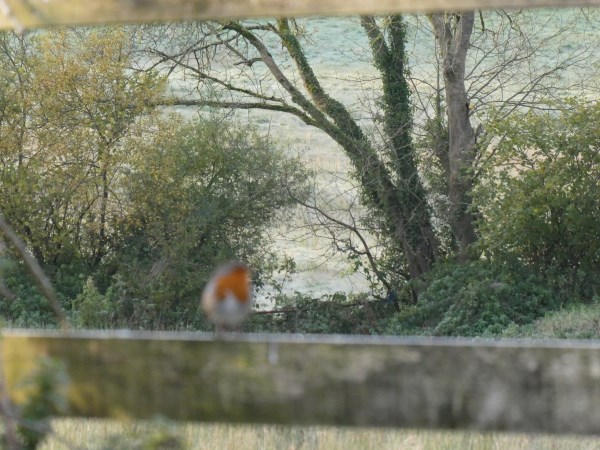 A blurry Kanturk robin taken through a window
<<<<<<<<<<<<<<
Dates for the Diary
It's that time of year when concerts, plays, craft fairs and book launches are happening thick and fast. Here are a few upcoming events.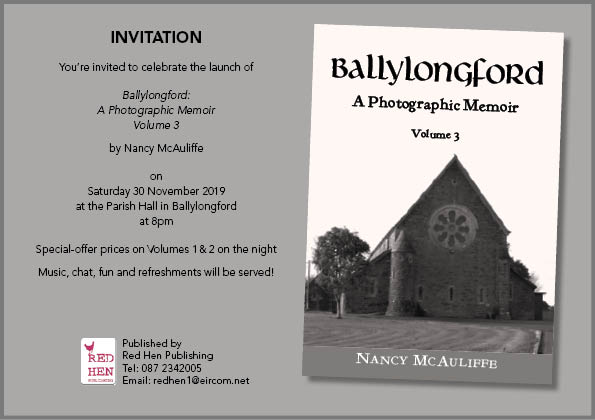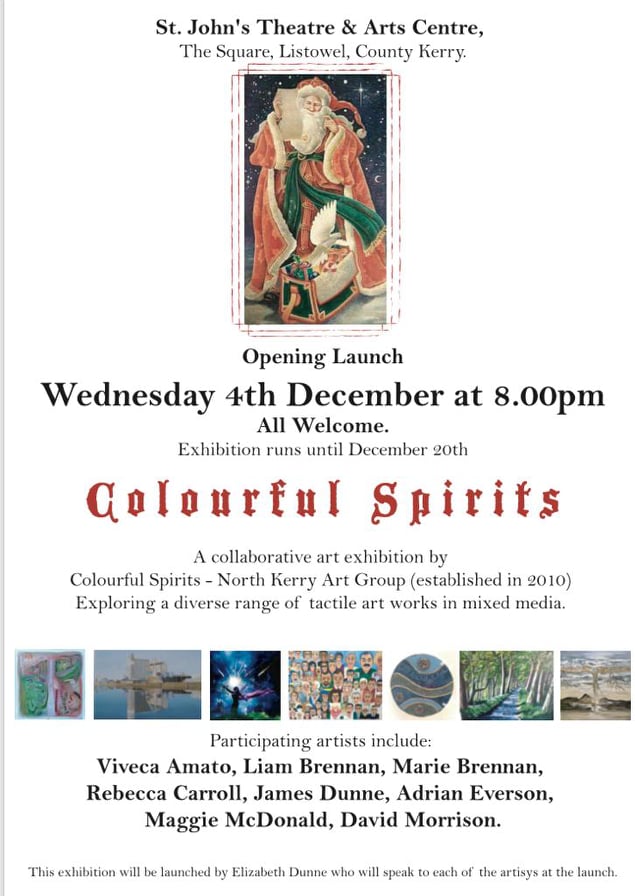 The craft Fair is on December 1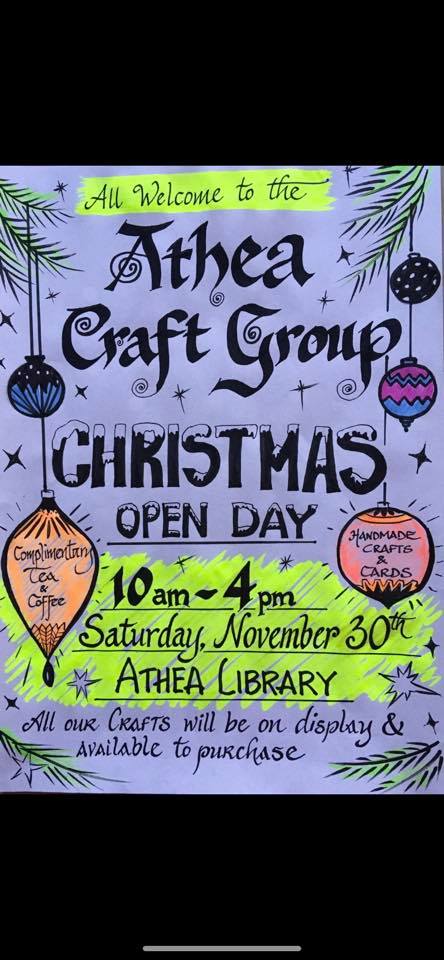 Sun 1st
KERRY HOSPICE FOUNDATION – LIGHT TO REMEMBER MEMORIAL TREE CEREMONY
Remember someone special this Christmas by purchasing a ribbon to tie on the special Remember Memorial Tree outside St John's Theatre & Arts Centre. Remembrance Tree Ribbons and Cards are available in the Theatre in addition to many shops around Listowel. The Ceremony will take place at 5pm. All are welcome.
<<<<<<<<<<<
Knocknagoshel Church
There are some lovely stained glass windows in this beautiful church. Some churches have veery richly coloured windows, which in themselves are lovely but can serve to darken the interior. This church has a happy mix of coloured and clear glass so the church is cool and bright. Here are some of the lovely windows.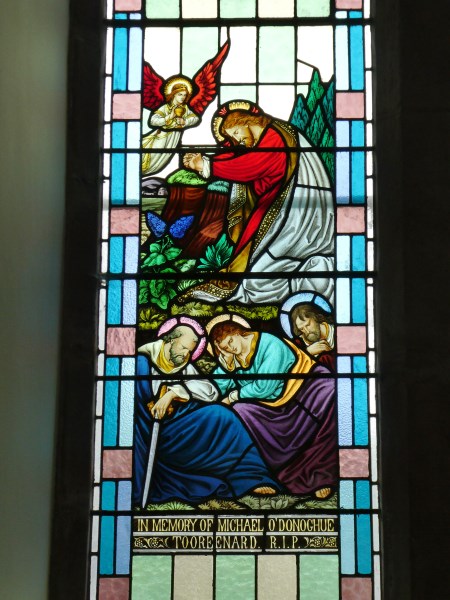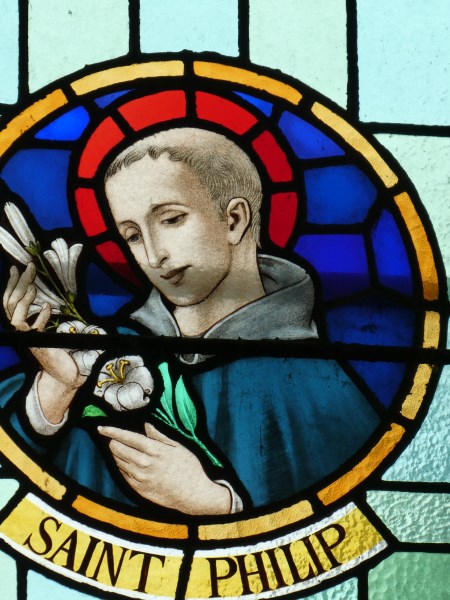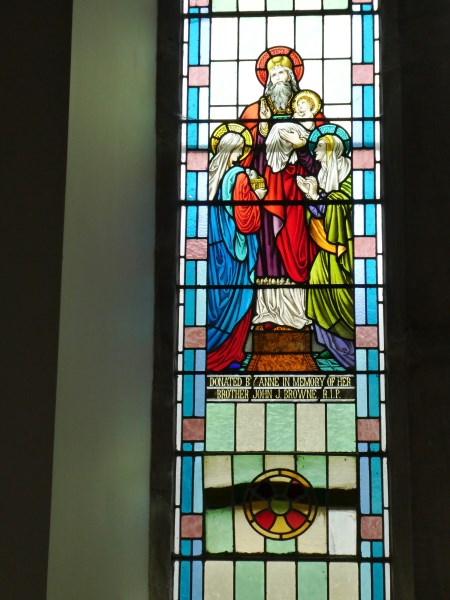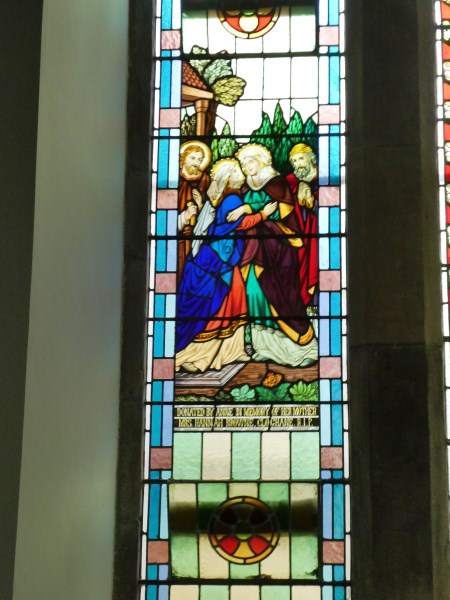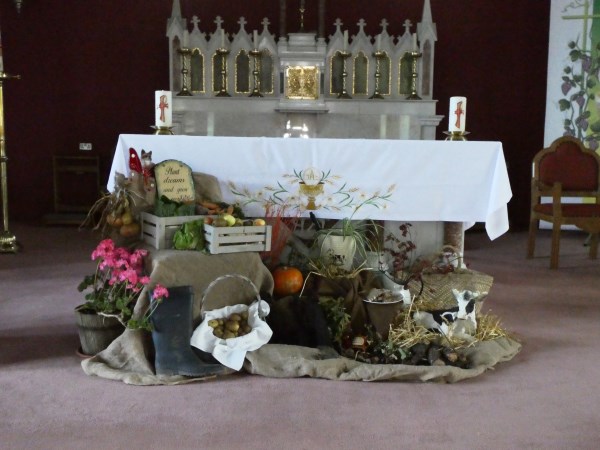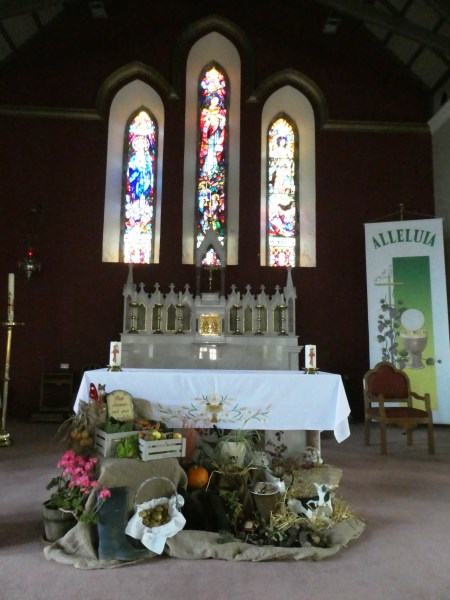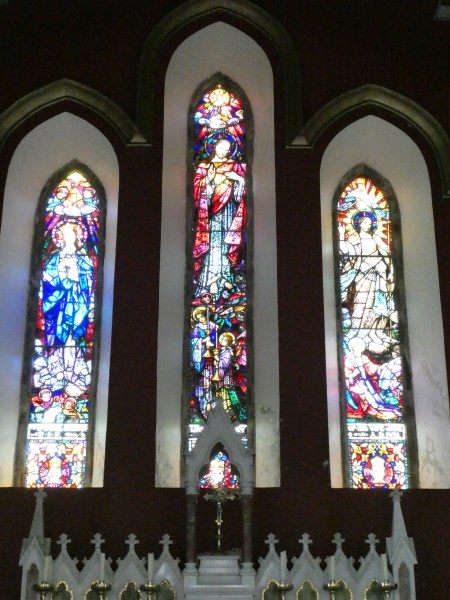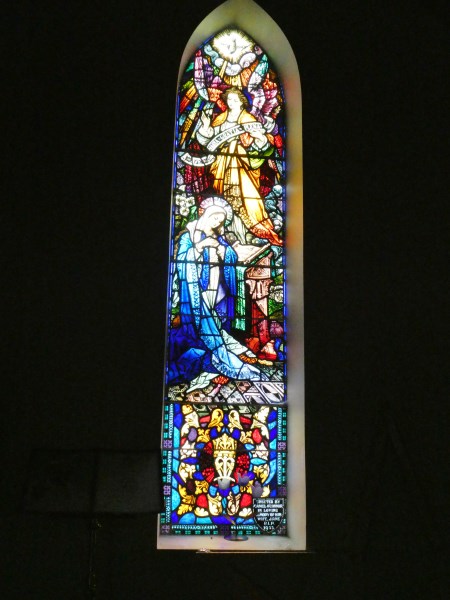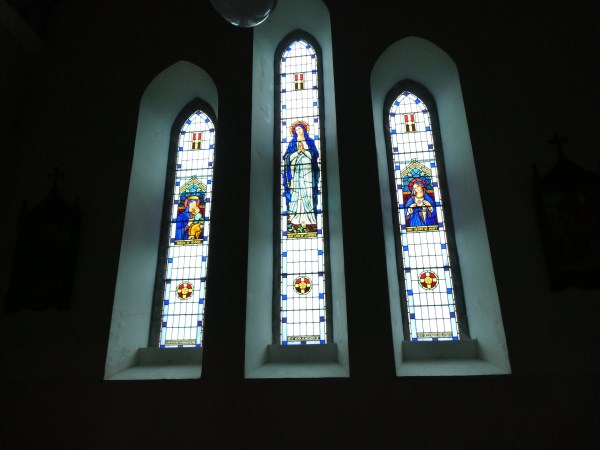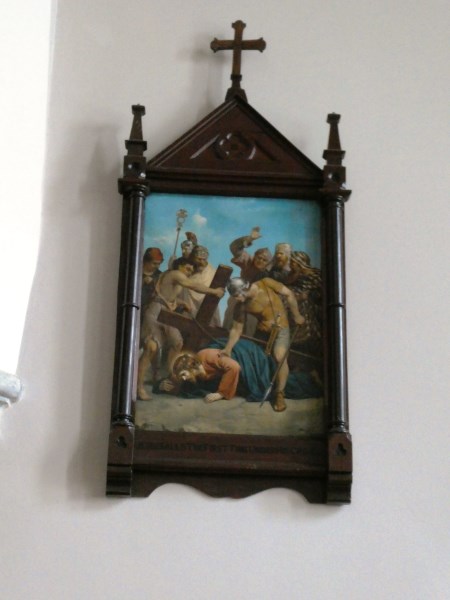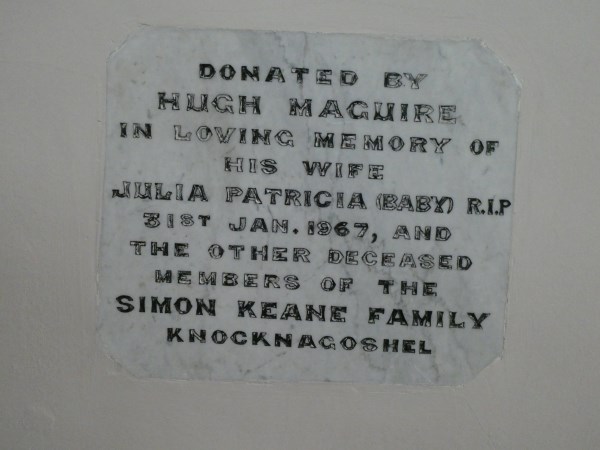 The church has many generous benefactors who are commemorated in the windows and in plaques on the walls.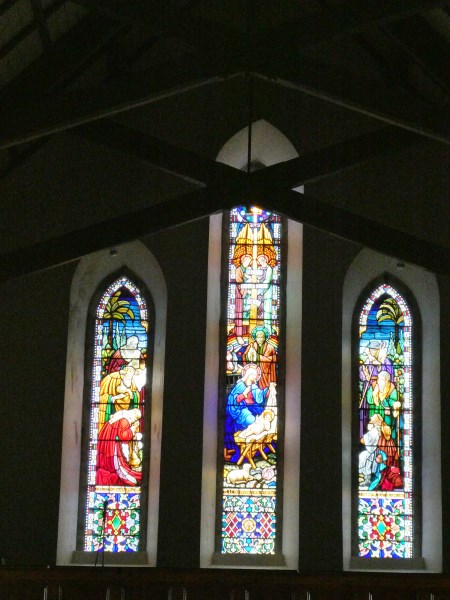 <<<<<<<<
The Kanturk Launch of A Minute of Your Time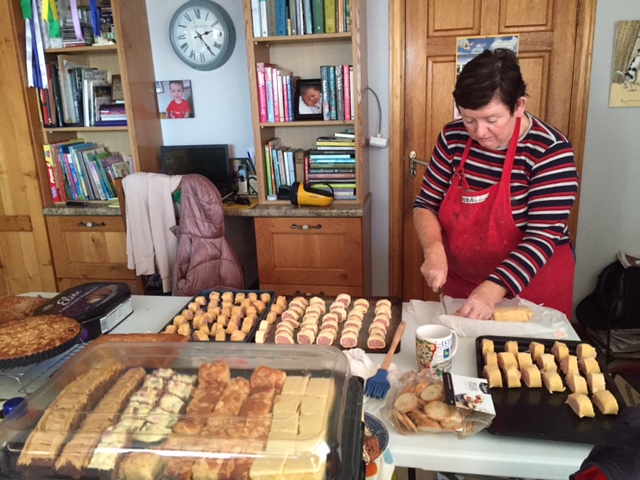 This is my sister-in-law, Breeda's, kitchen in the afternoon of the Kanturk launch. I joined the testers who are out of this shot. A big thank you to my Kanturk family who pulled out all the stops to make this night such a success.
Cora and Aisling helped their dad to sell the books in the Edel Quinn Hall. Róisín took the photos.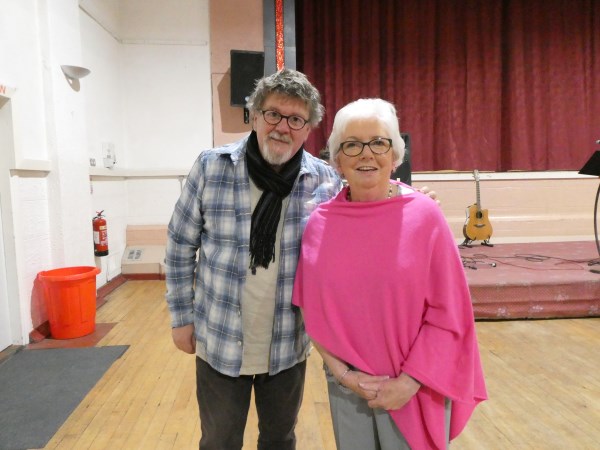 My cousin, Eugene Brosnan returned to his Kanturk roots to provide the musical entertainment. He was a big hit with the audience.
One of the great parts of the night was meeting up with old friends, most of whom told me that I have grown into my mother.
My nephew, William, introduced me with such a glowing speech I hardly recognised myself.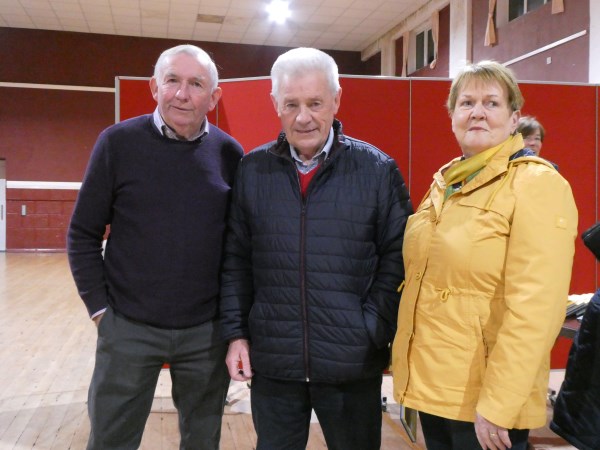 Tony and Joan pictured here with my brother are frequent visitors to Ballybunion. I hardly recognised them in their winter clothes and on home turf.
<<<<<<
Presents of Mind
Presents of Mind is just one of several Kanturk shops stocking A Minute of Your Time