Presentation Secondary School pupils in 1953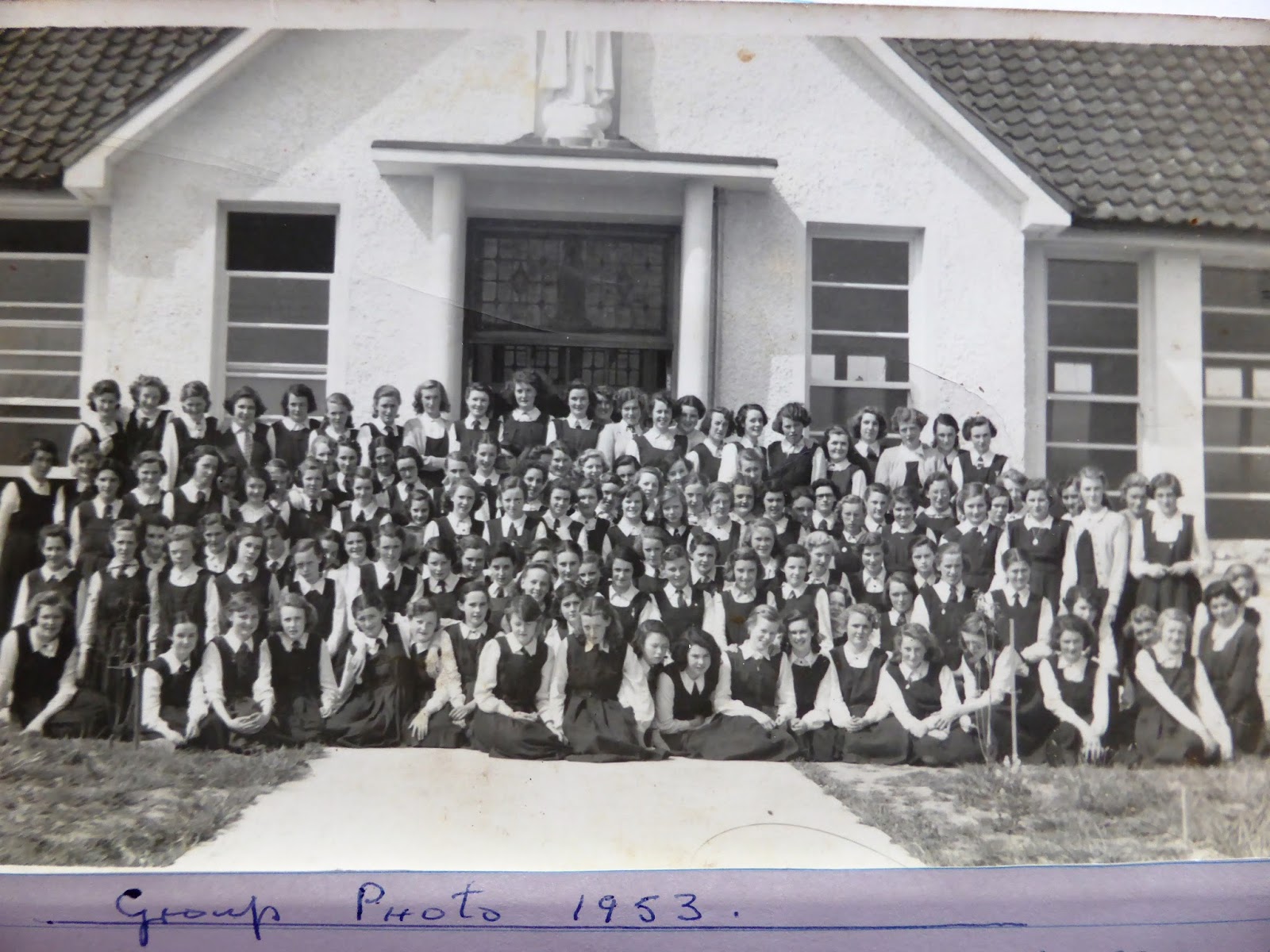 Jimmy Magee couldn't hold a candle to Betty Stack of Greenville. She gave me this great photograph of the whole school cohort in 1953 and she remembers all the names.
Betty gave me lots more photos and press cuttings. I will be sharing these with you over the next few days.
Front Row;
Margaret Keane, Joan McElligott, J. Halpin,–O'Sullivan, May
Noonan, Noreen Guiney, Theresa Walsh, Delia Duggan, Claire O'Connor, Imelda
Sheehy, Peggy Brennan, Maureen Stack, Betty Sheehan, Maureen McElligott, Maura
O'Connor, Helen Hanrahan, Betty Walsh, Theresa Enright, Margaret Mooney, May
Grogan, Pay Murray, Maria Hegarty,Theresa Hegarty, Eileen Fitzgerald, Maria
O'Connor.
Middle:
Pat O'Connor, Kathleen Enright, Maureen Guerin, Eleanor
Scanlon, Joan Stack, Maureen Hunt, Margaret Keane, Maria Buckley, Maura Grimes,
Claire Broderick, Maria Kirby, Renee Buckley, Margaret Galvin, Nora Dillon and
Irene Nolan.
Back Row:
Carmel Sheehy, Laoise O'Connell, May Walsh, Bridie Mooney,
Ellen O'Sullivan, Maureen Buckley, Beta Whelan, Ina Leahy, Mary Ahern, Peggy
Buckley, Bridie Godley and May Dillon.
<<<<<<<
Big Reburbishment Going on at Maguires Pharmacy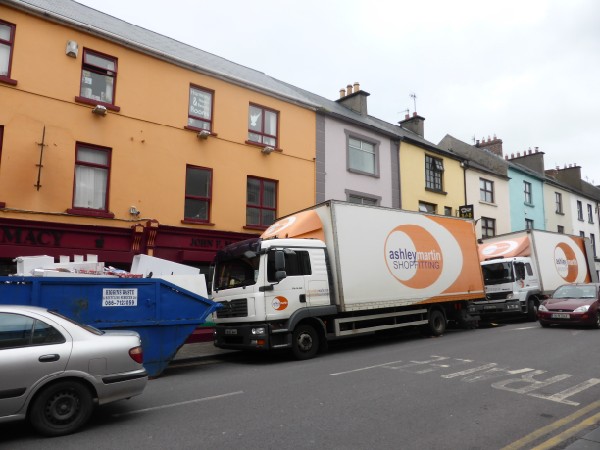 <<<<<<<
Blast from the Past from The Kerryman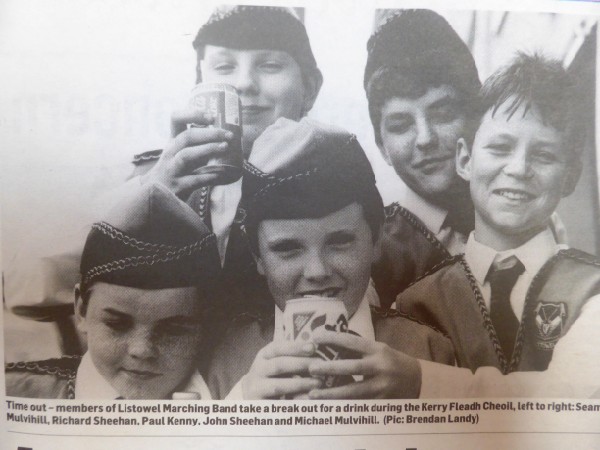 <<<<<<<
Now and Then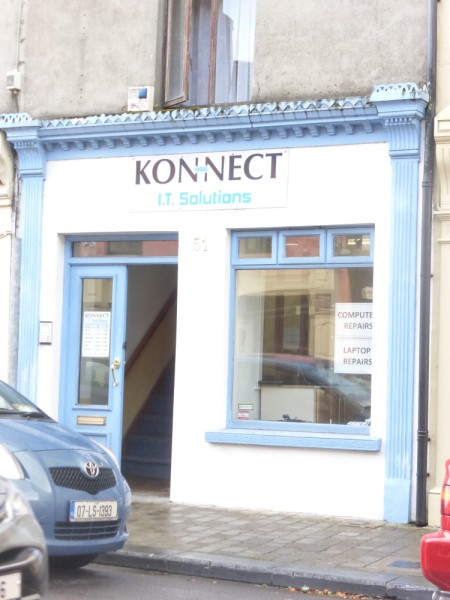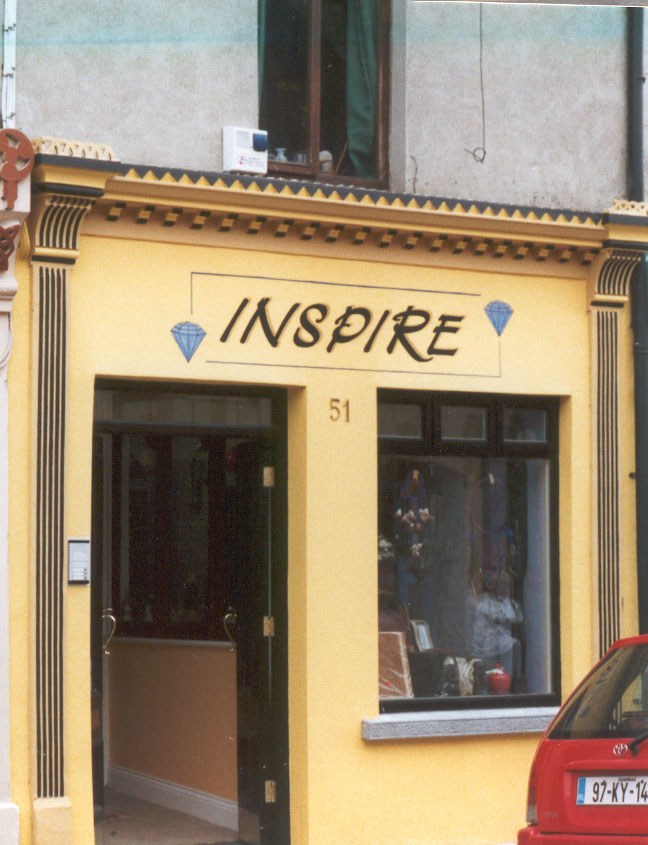 <<<<<<<
Bord na Mona, Lyreacrumpane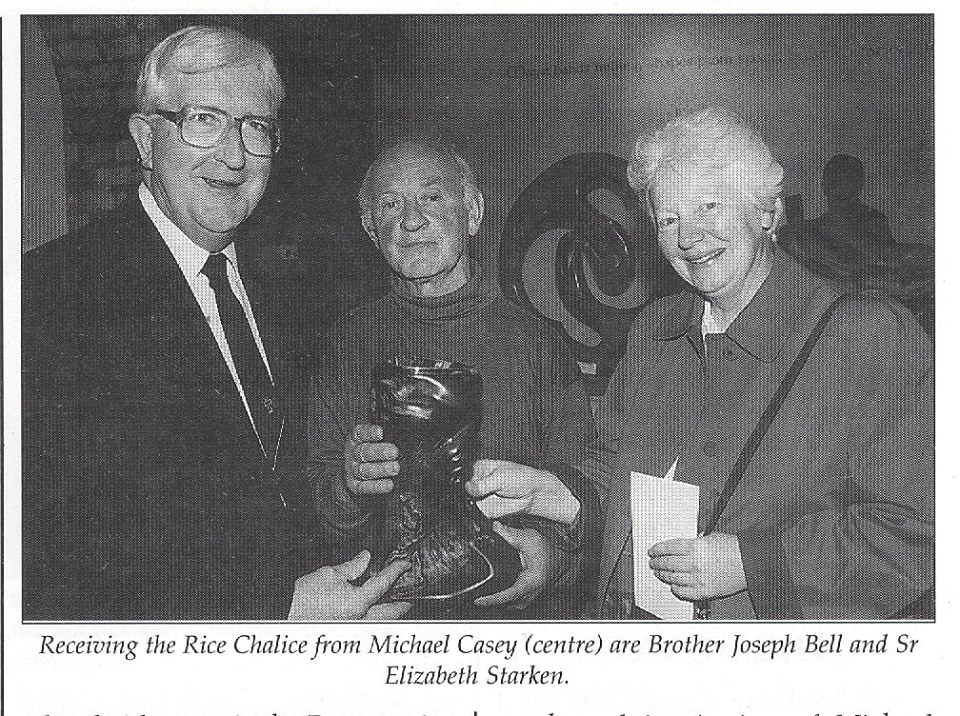 The woman on the right here is Sr. Elizabeth Starken a member of the Presentation Order. She was born in Kerry when her father Harry Starken was based there at the BnM works. This photo shows Michael Casey, from Longford presenting a bog oak chalice to Brother Joseph Bell and Sr Starken. The chalice was then brought to Rome, presented to Pope John Paul II and used on 6th October 1996 during the Beatification Ceremony of Brother Edmund Ignatious Rice. A long way from Lyrecrumpane.
(text and photo; Bord na Mona Heartland)
<<<<<<<
You're Ugly Too
This is Mark Noonan He is in Japan promoting his new film, You're Ugly too. Mark is an up and coming writer director. He is a nephew of Helen Moylan and Tess Noonan of Listowel.
<<<<<<<<


The Games have Begun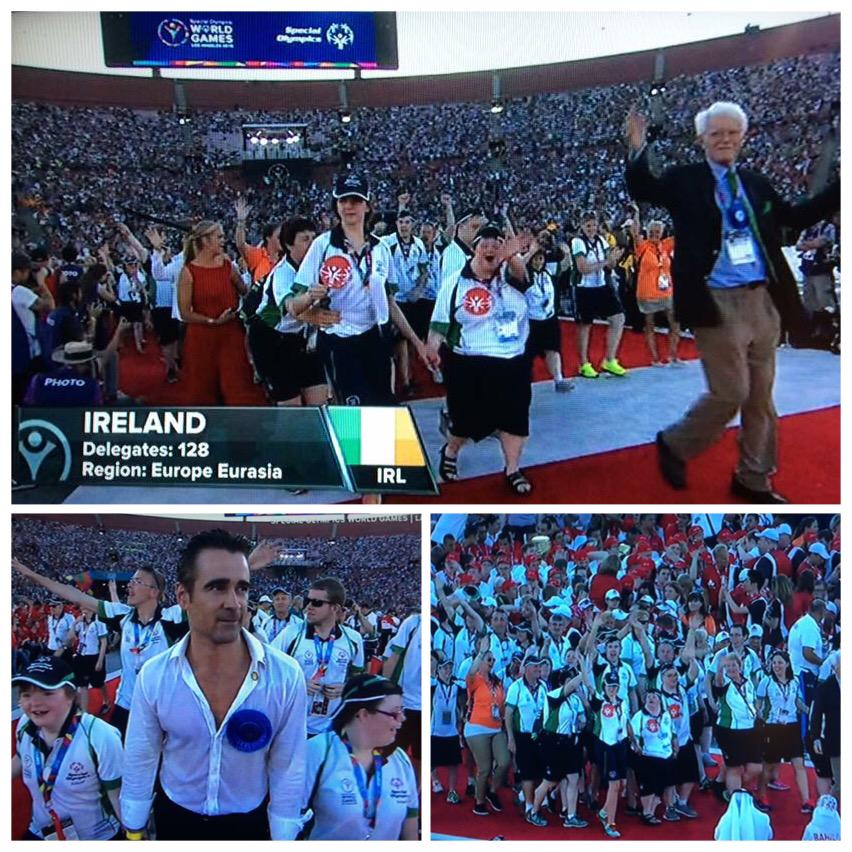 Team Ireland at the Special Olympics was lead out by Colin Farrell.