It's Official. Listowel is Ireland's Best Town 2018


It's been a massive community effort led by a brilliant Tidy Town Committee.
I have rarely seen people so proud of their town as Listowel people are.
Listowel is a beautiful town to call your native place and it's a beautiful town to blow in to.
We are so blessed!
Here are a few photos to celebrate our big win in the Super Valu Tidy Towns Competition 2018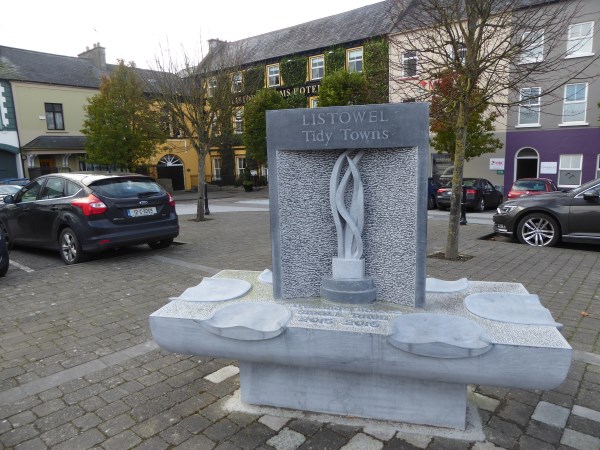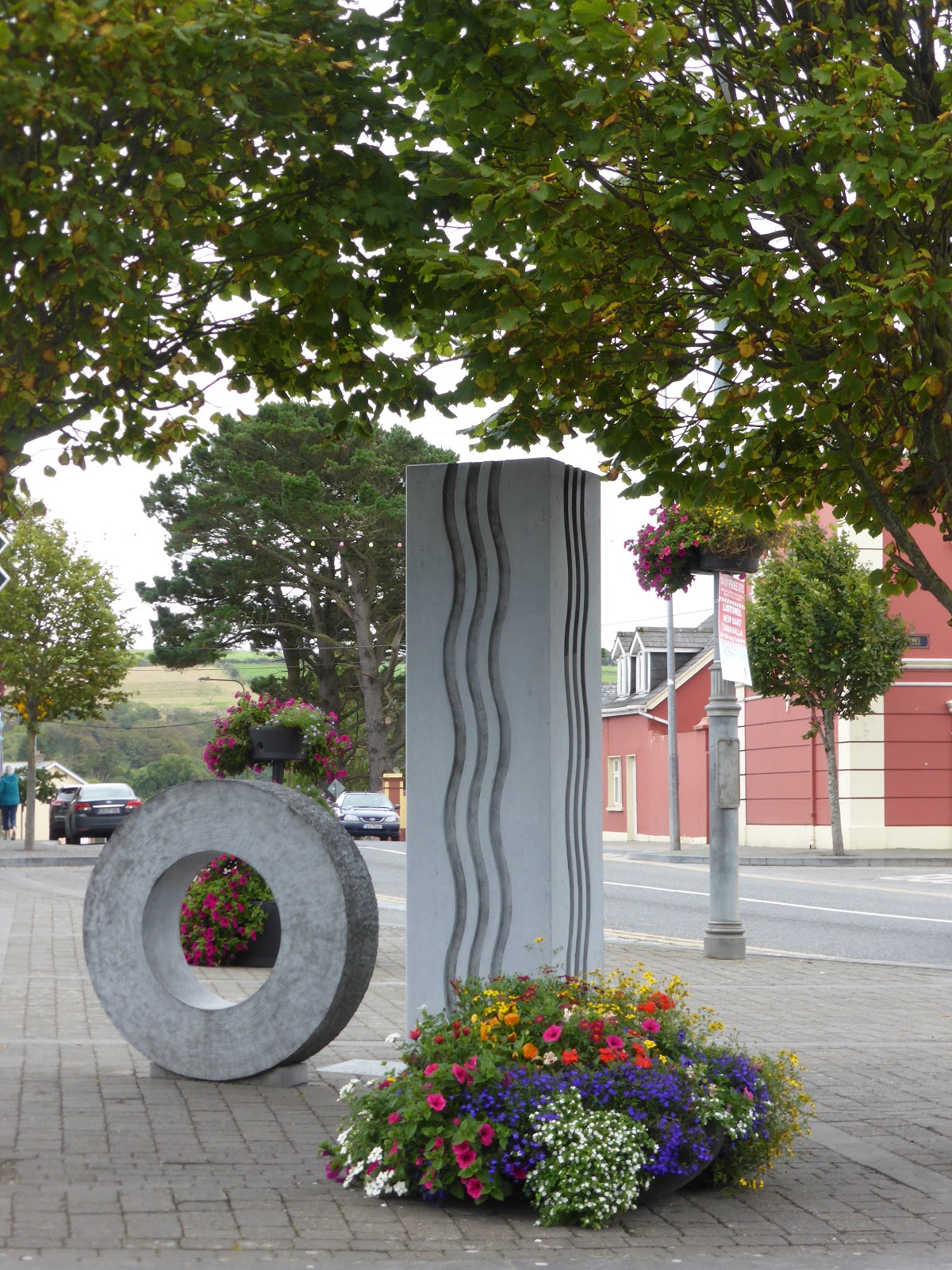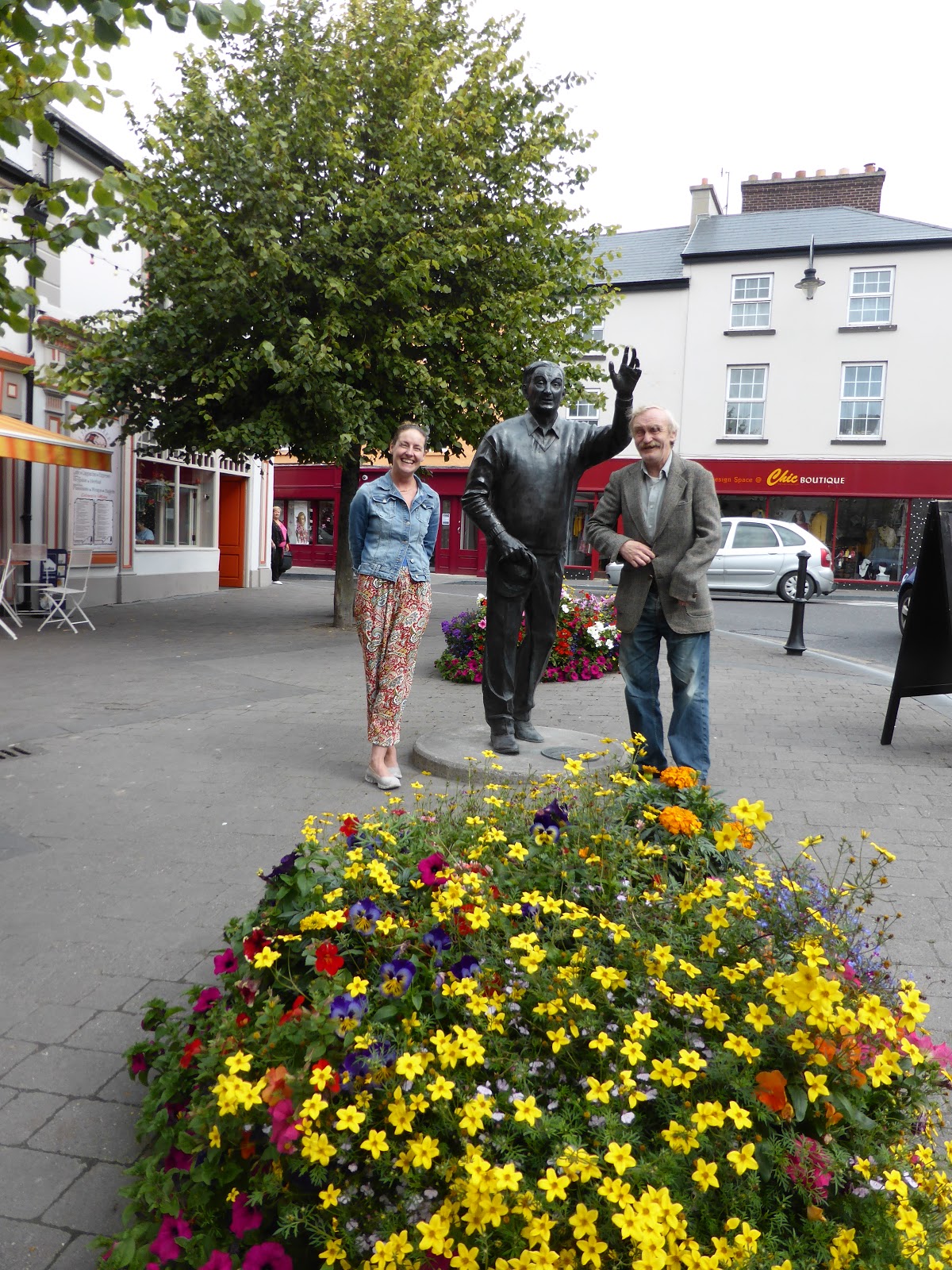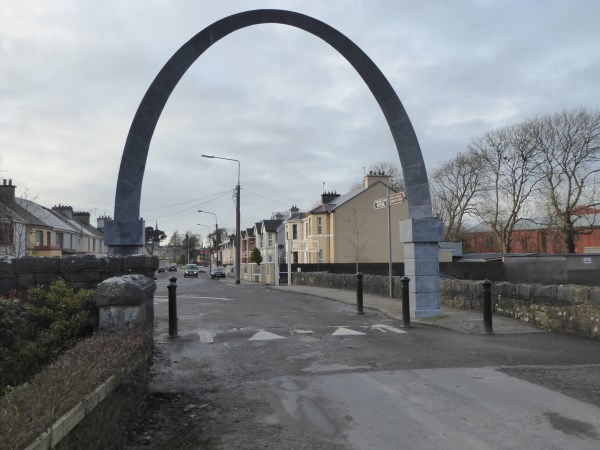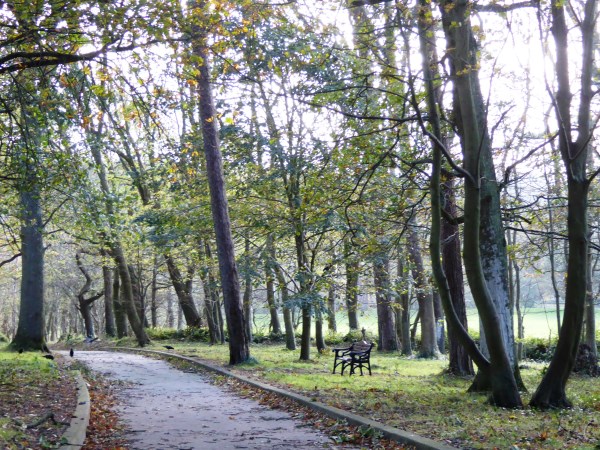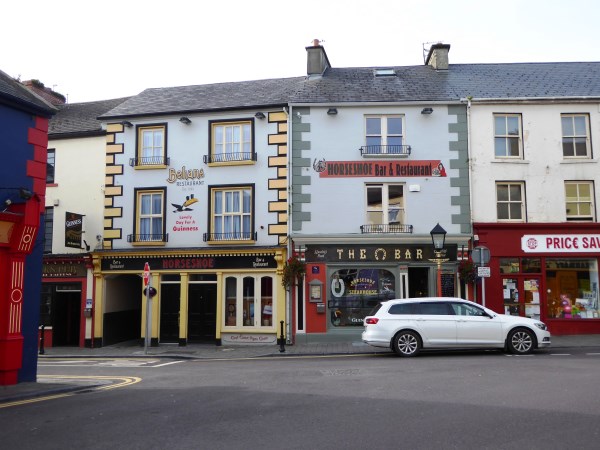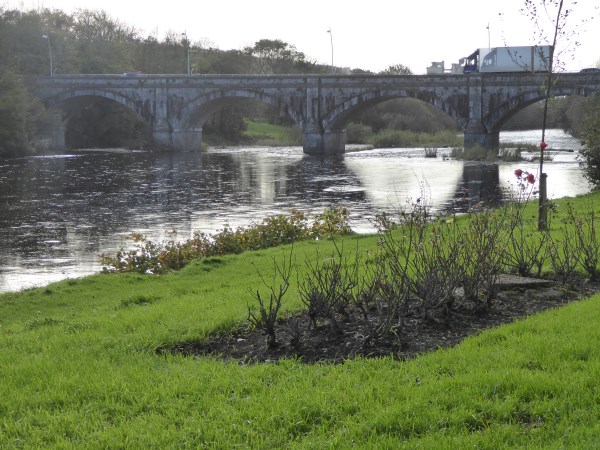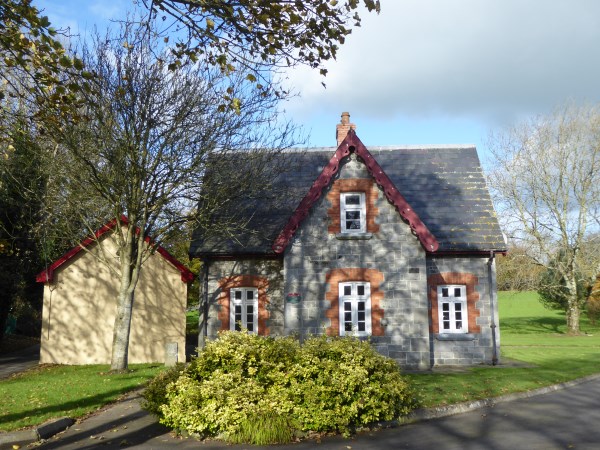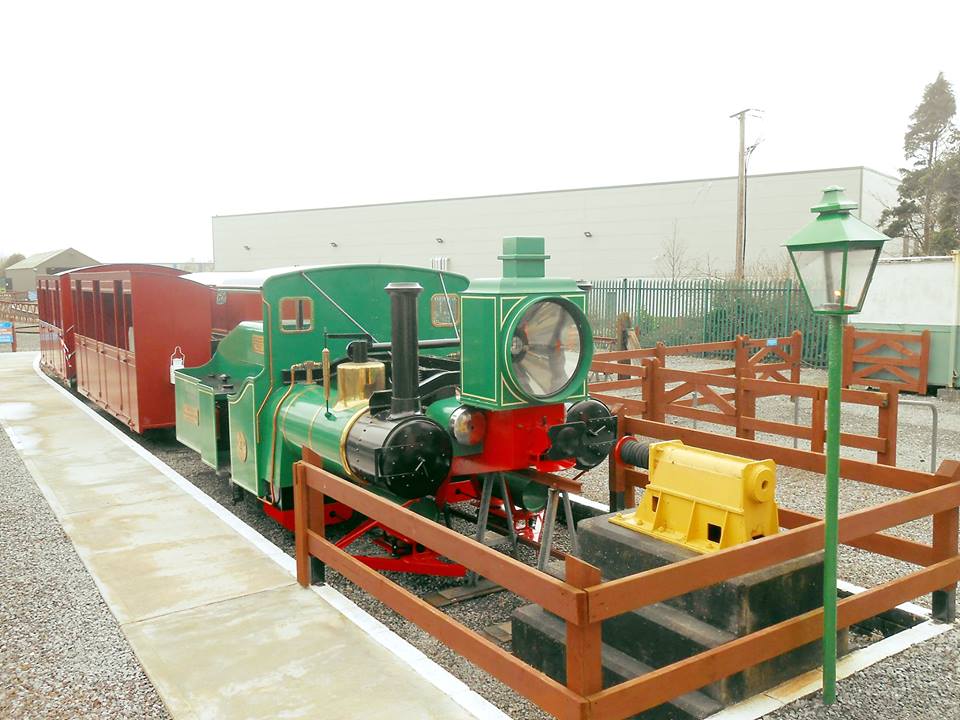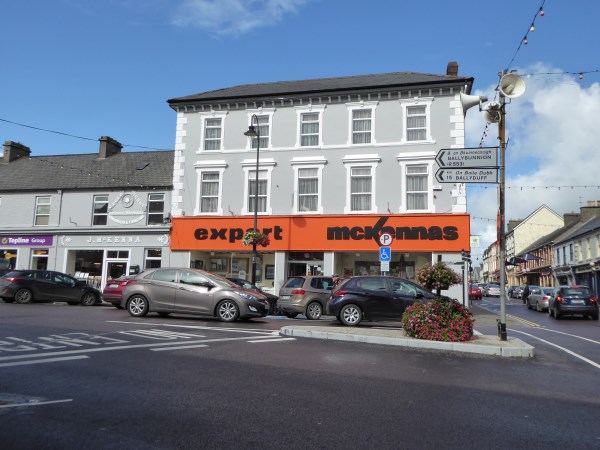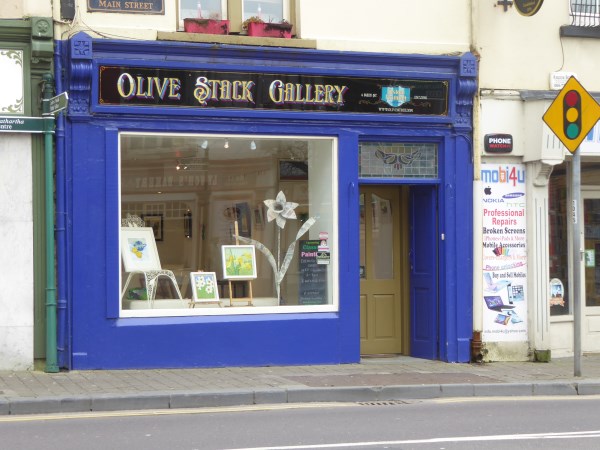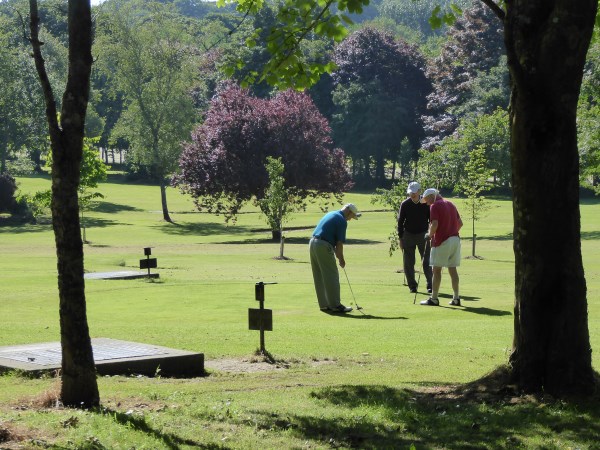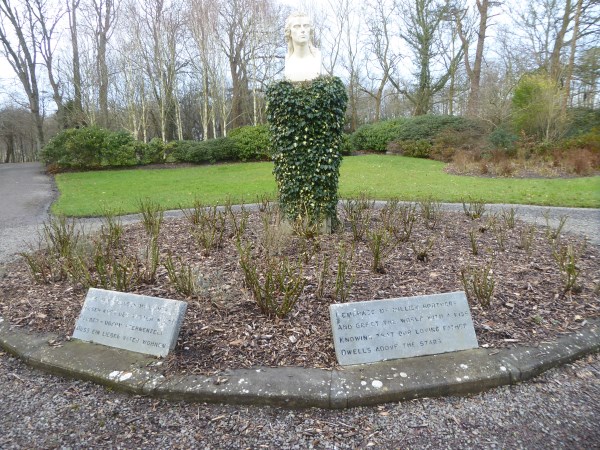 <<<<<<<<


Do You Remember Miss Ryan?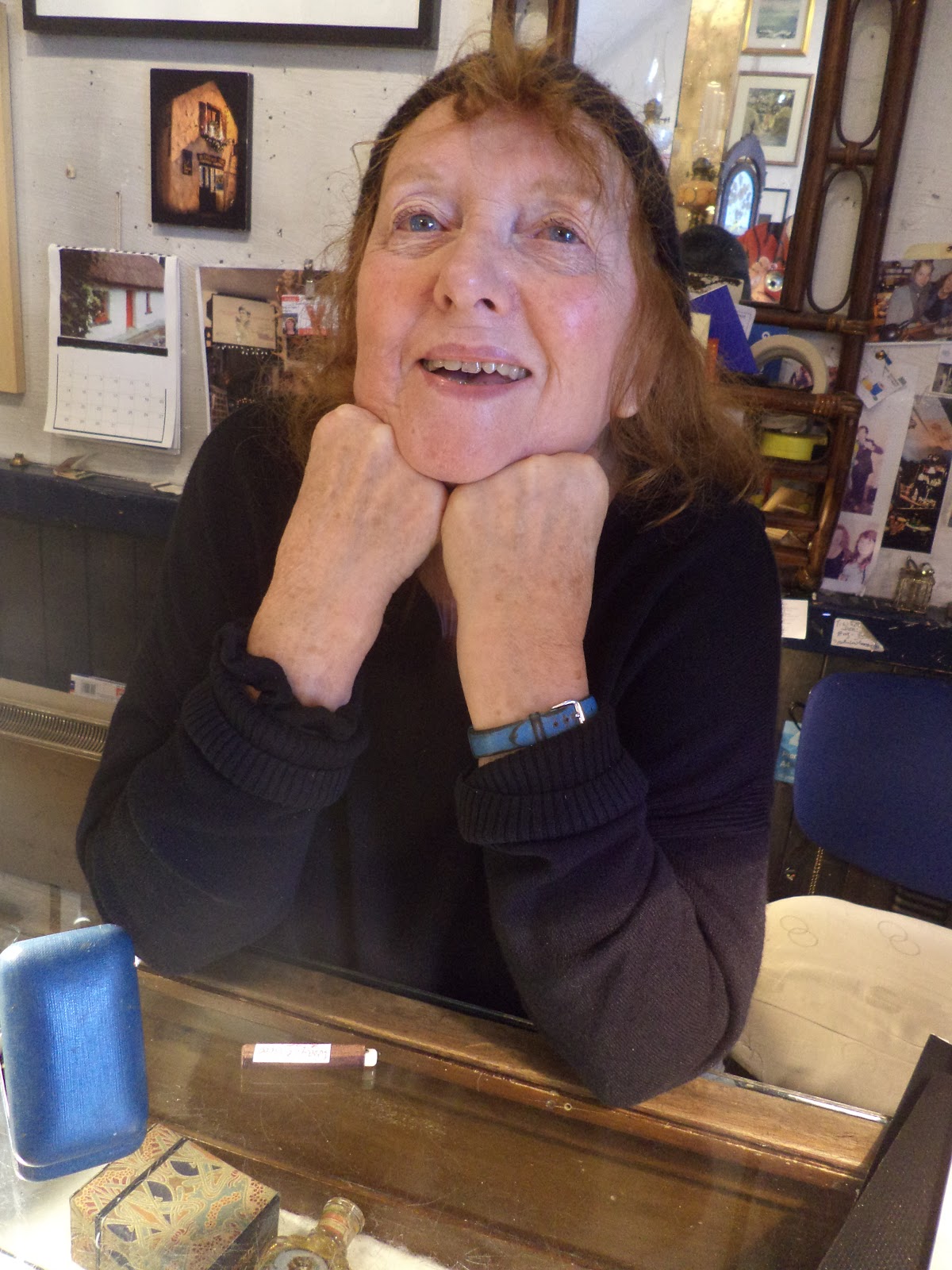 One of my roving reporters ran into this lady on a trip to Galway. This is what he says about her.
Miss Ryan of Waterford taught art in Listowel. Remembers well Mr Drummond, Mr Fitzgerald, Mary B's Hotel. Miss Moloney, Matt Mooney. She had also copper work, very much like Tony O'Callaghan's work, but had no name for its maker.
<<<<<<<
From Echoes of Abbeyfeale
A letter written by Daniel O'Connell in January 1836 to Mr. Leahy, The Square, Abbeyfeale reads as follows:
Sir,
I will be at your house about two o'clock on Sunday – have four horses ready for me by twoo'clock – take care that the drivers have mass. I will not arrive until after last mass and will not allow any man to drive me who miss mass.
Truly Yours
Daniel O'Connell
On November 4th1 836, Daniel O'Connell had the services of a driver and four horses from Abbeyfeale to Newcastle. The four horses were Jack and Major, Nancy and Grey. O'Connell paid one pound and eight shillings for this service. His driver was paid seven shillings. We
are indebted to the owner of Leahy's Inn for meticulous book-keeping. He was Mr. David D. Leahy, son to Daniel Leahy. In 1832, at Leahy's Inn a gentleman got dinner for one shilling; lodging for one shilling; breakfast for one shilling and two pence; livery for two shillings and sixpence; oats and feed for horse eight pence; for the weary traveller a glass of punch cost two shillings.
<<<<<<<<
Friday Sept 14 2018
Style and more from The Island
This is the colourful scene outside the Budweiser tent as the beautiful ladies wait for the tap on the shoulder to say you are in the top 10.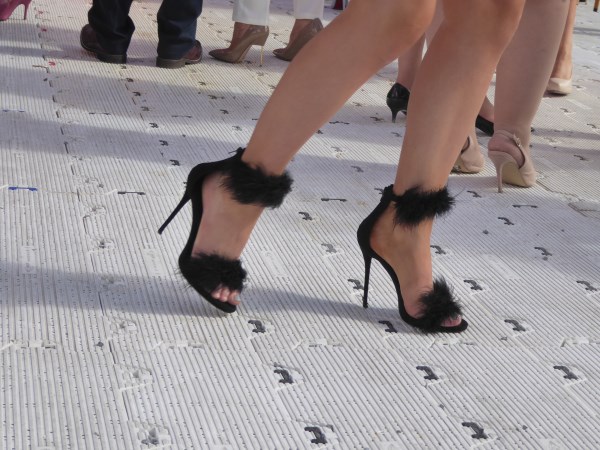 Fashion is a top to toe thing.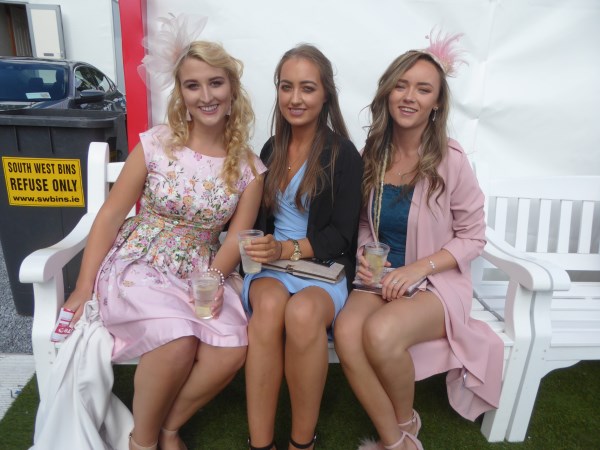 These three beautiful girls could have bagged the three young racers prizes but the lady in the middle had no hat and that's a requirement. As it was, her two friends caught the judges eye and were rewarded.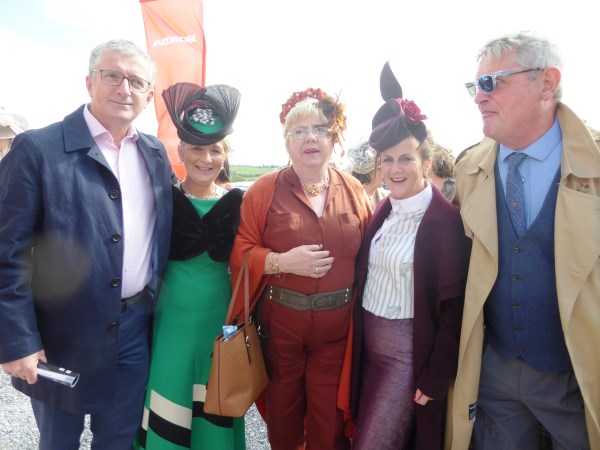 Some local men were a day late for the best dressed man competition but they posed with some local beauties anyway.
Those pheasant feathers are surely the work of our best known local milliner.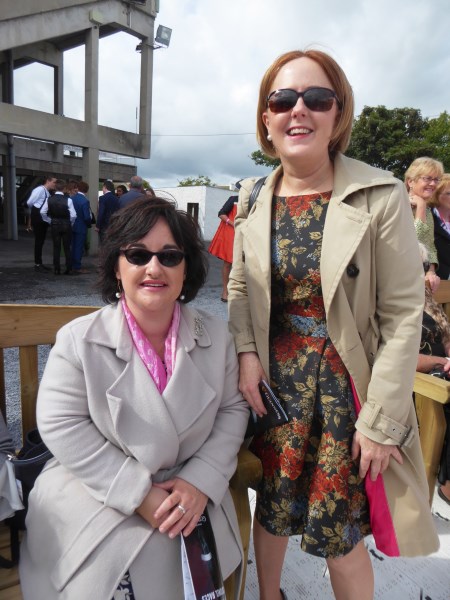 Good friends, Máire and Keelin were catching up and having a look at the fashion at the same time.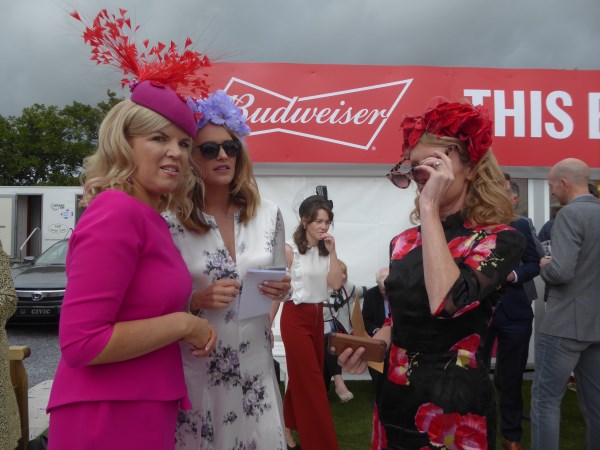 Oh, the stress!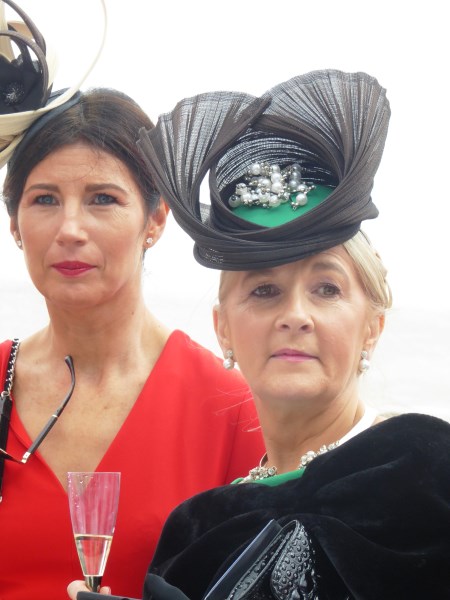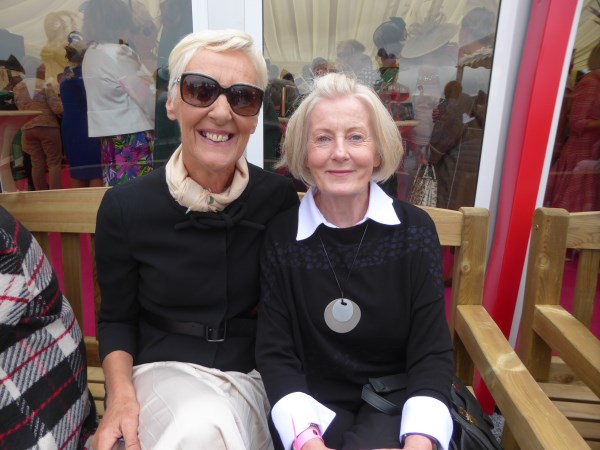 Maud and Eleanor, like myself, chose a ringside seat.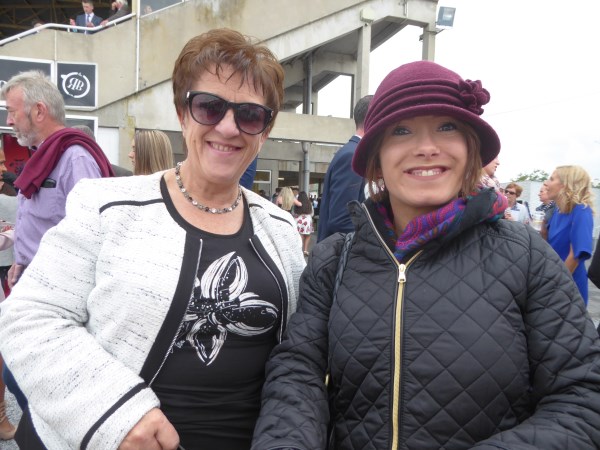 Cliona caught up with her former teacher.
The O'Halloran family were enjoying a return to one of the haunts of their youth. Marie, on the far right, told me that she enjoys Listowel Connection in Sydney.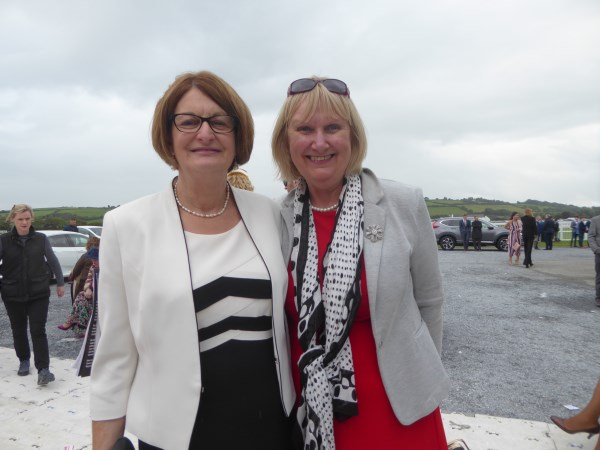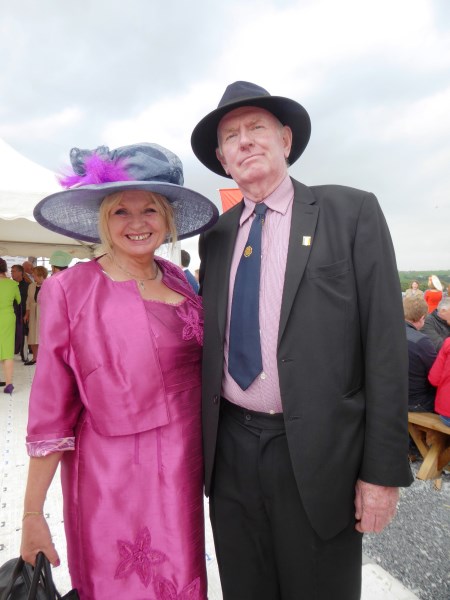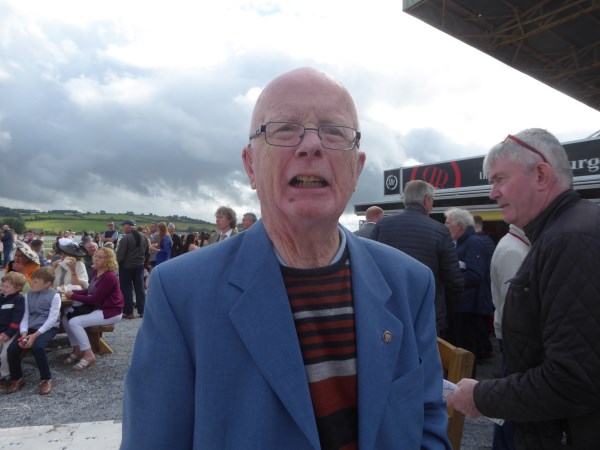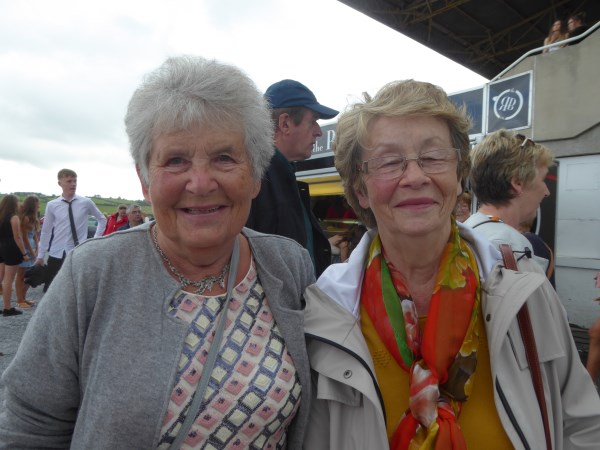 I was delighted to photograph these, my local friends.
Bridget came from County Limerick for the day.
<<<<<<<
Vincent Carmody Sheds Some Light on another photo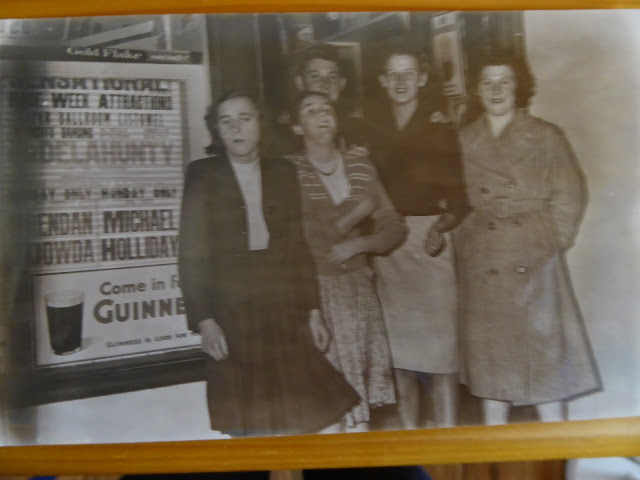 I don't think the photo was taken outside Buckley's ( It was known as Nora Lynch's). Sheamus Buckley would have been the photographer.The window is not right for Buckleys, they had a sectioned window, similar to what is there today, with a bar across the front for protection. It may have been Mary Ann Relihans' or else a bar downtown.
<<<<<<<<
This witty letter writer to The Irish Times seems to have got it right